Ah, to be 8 again. For me, it was a time of hula hoops, Game Boys, sticker books and scaring my parents by climbing every tree I could. Though the details may differ (we've moved on from the humble Game Boy.), 8-year-olds still love to play games, test their limits, get creative and annoy their parents with cheeky mischief. They're also learning a lot and their ability to express themselves and implement logical reasoning is increasing by leaps and bounds.
Because there's so much going on at age 8, your gift choice could go in several ways. You could feed that hungry brain with STEM toys like programmable robots or building toys like LEGO. You could embrace their developing sense of humor with a silly board game. You could foster their creativity with a craft activity or let them let off some steam with an outdoor toy or sports equipment.
Whatever route you decide to go down, my list of gift ideas for 8-year-olds is chock-a-block with awesome games, toys, activities and items to delight kids of this specific age. As long as you know a little about the kid you're buying for and choose from my list accordingly, you will easily win the title of adult of the year.
My selections are based on thorough research (and my memories of being 8), so every item is guaranteed to be kid and parent-approved. I picked toys from
So, will it be Ninjas or Nancy Drew? Would they rather grow crystals or make cupcakes? Are they future scientists or singers? Whatever it is, I'm confident that the right option is on this list.
I've dug deep to find various options for you, so let's dive right in.
Gifts for Gamers
The Nintendo Switch is the most popular portable gaming console in the world and it's also the one that supports the most games for kids. The OLED model is the latest in the range, boasting an OLED screen, which makes for crystal-clear visuals, vivid colors and enhanced audio. So, if you're ready to let your kiddo have their own portable console, this is the one to get.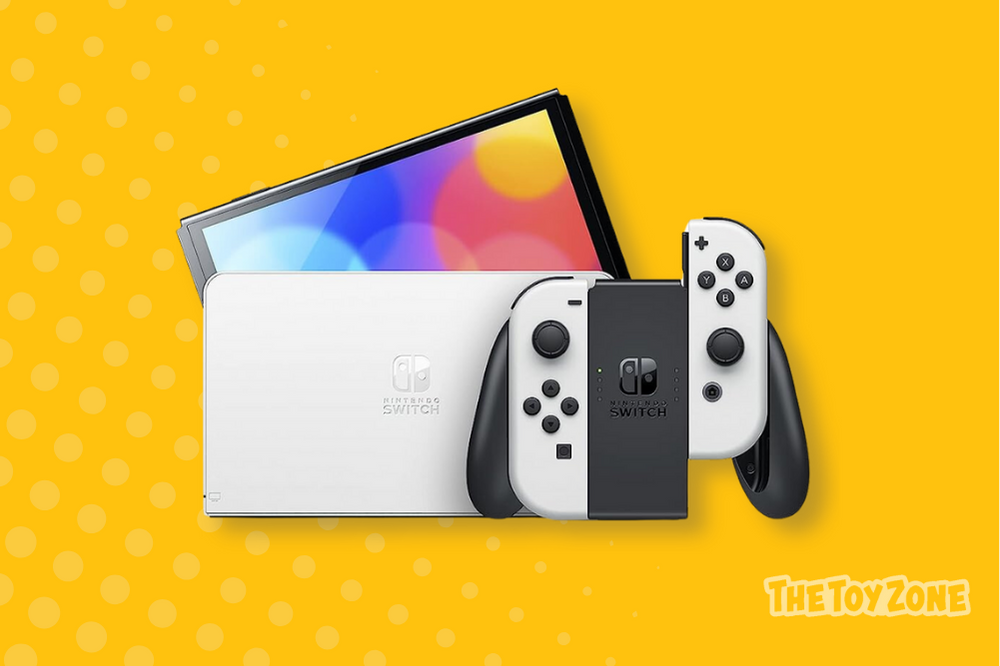 If your 8-year-old is already a gaming whizz, consider buying them The Legend of Zelda: Tears of the Kingdom. This is the latest Zelda game, so it's best for experienced kids already familiar with the franchise. If you're wondering what it's like, think of all the freedom, wonder and realism provided by Breath of the Wild, then add a bunch of mysterious floating sky islands.
LEGO Star Wars: The Skywalker Saga is an excellent choice for a more beginner-friendly option, especially for Star Wars fans. LEGO Switch games are known for being fun, humorous and surprisingly realistic and this one is no different. It's also the most ambitious LEGO game to date, as it takes you through all nine movies and lets you explore almost every corner of the galaxy.
---
Gifts for LEGO Builders
Of course, for kids into LEGO, another LEGO set always goes down well. This one is ideal for little Potterheads as it allows them to build a section of Hogwarts castle, including Dumbledore's office and the library. This set looks exquisite from the outside and features incredible details and accessories in every room. It also comes with six minifigures and connects to other Hogwarts sets.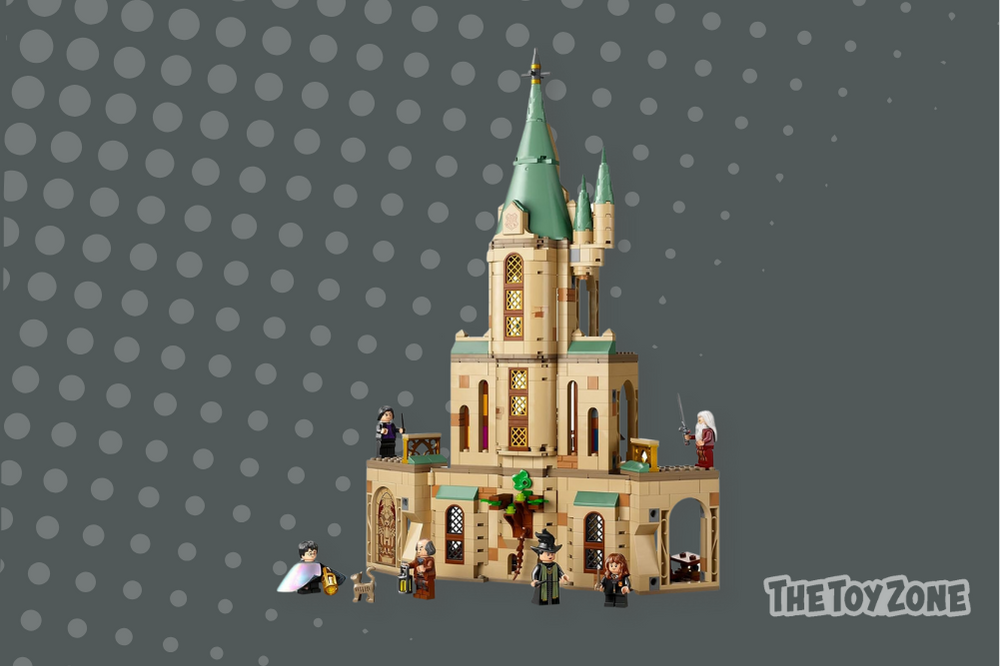 This set takes kids back to the Jurassic age with its three builds of a T-rex, pterodactyl and triceratops. This is an excellent option for dinosaur-loving 8-year-olds, and it's also a fantastic budget-friendly choice as it is very affordable, and you get three builds in one. Plus, considering the small number of pieces, each dinosaur looks impressively realistic and even features posable elements.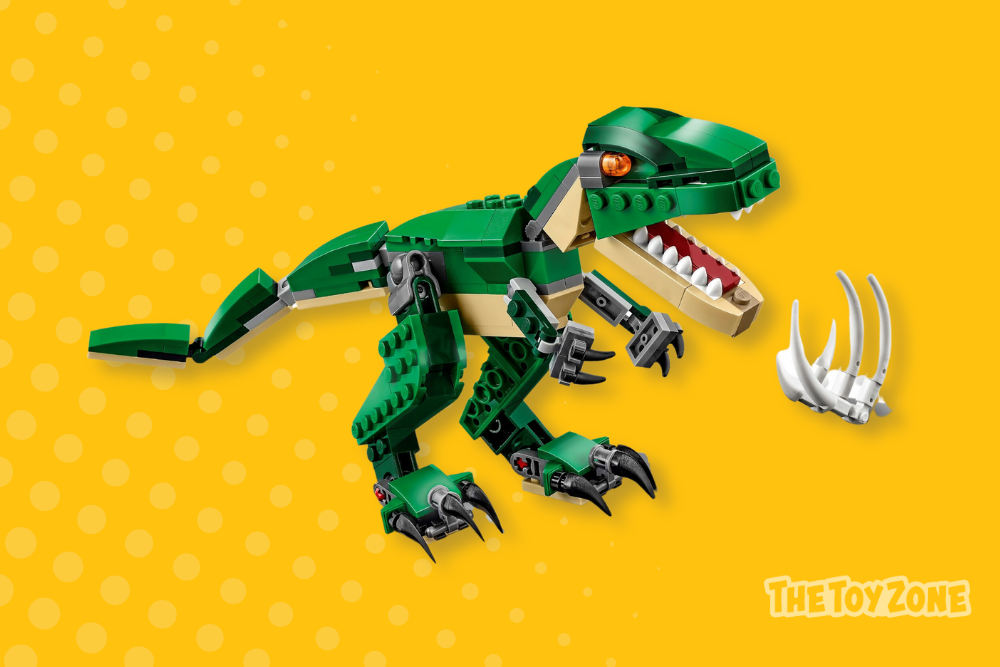 This Millennium Falcon set is the perfect option for little Star Wars superfans who are also expert LEGO builders. Made of 1351 pieces, it's a challenging build, but it's doable with clear instructions and a little help from mom or dad. The finished product is worth the effort, as it looks phenomenal and includes fantastic features like rotating turrets, spring-loaded shooters, hidden compartments and more.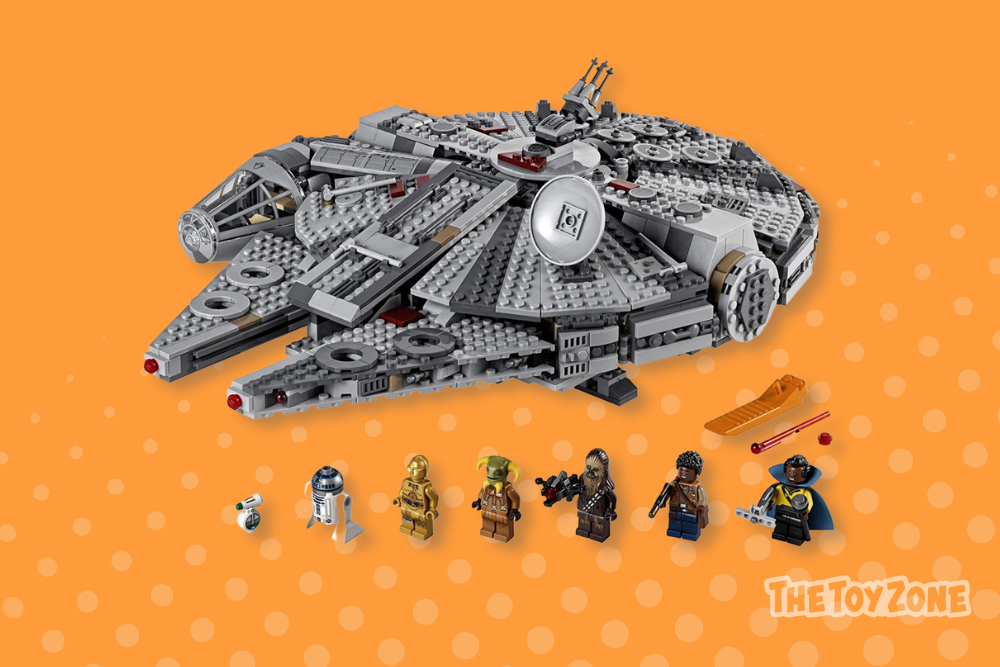 ---
Gifts for Kids Who Love Stuffed Animals
Is it a mushroom or a cow? Who cares. Either way, this plush is a great gift for kids who love things that are cute and a little weird. Available in various animal designs, this plush is super squishy and soft and works great as a pillow. Its down-filling and spandex outer makes it feel like you're hugging a cloud.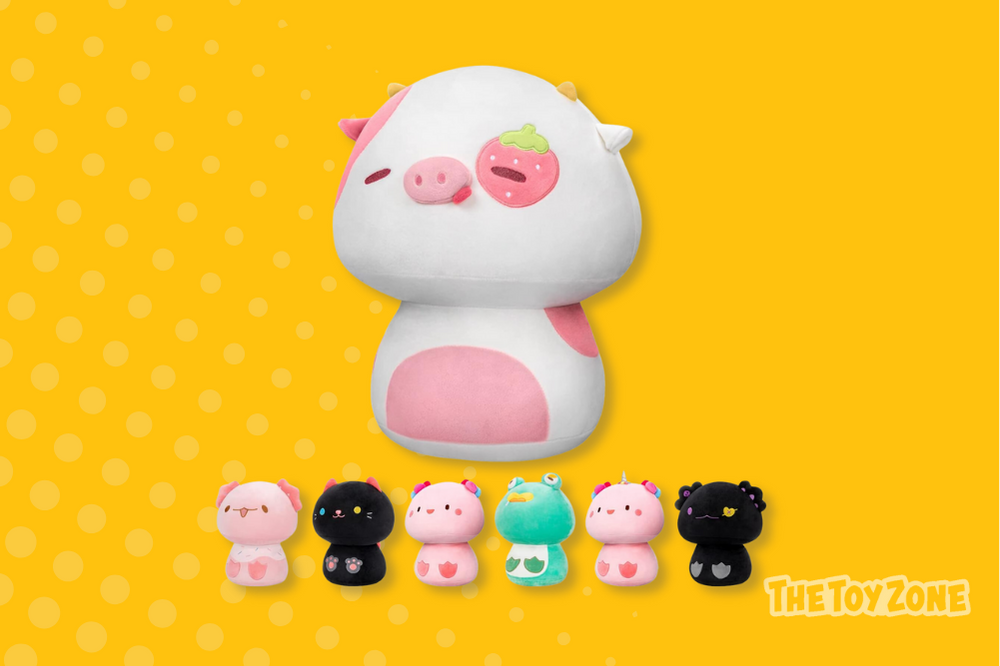 8 is the prime age to be obsessed with Minecraft, so if that applies to your kid, they will love a plush depicting one of its iconic cubic creatures. This option is a delightfully Minecraft-esque bee, but you can pick something like a creeper or a fox too. And although it looks square, it's very soft and cuddly, making it a great bedtime companion.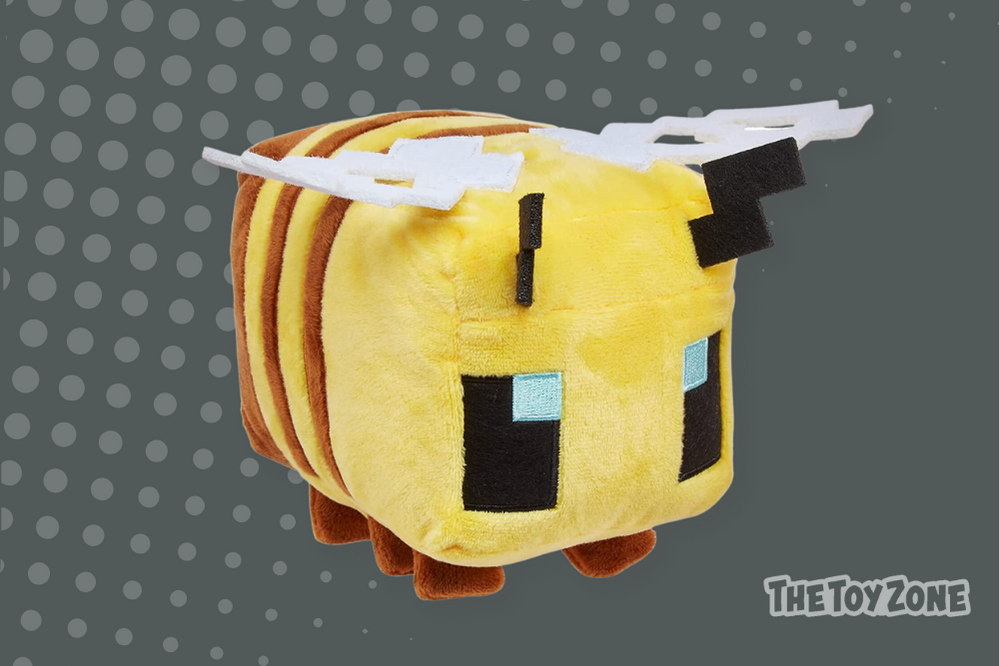 Delight any Naruto fan by giving them this officially licensed plush of the title character. This plush is rated for ages 15+, but that's because he's more of a display plush than a cuddly one. He's too small to hug at bedtime, but he can sit by himself and make a great travel companion. He's also durable, brightly colored and looks like the real thing.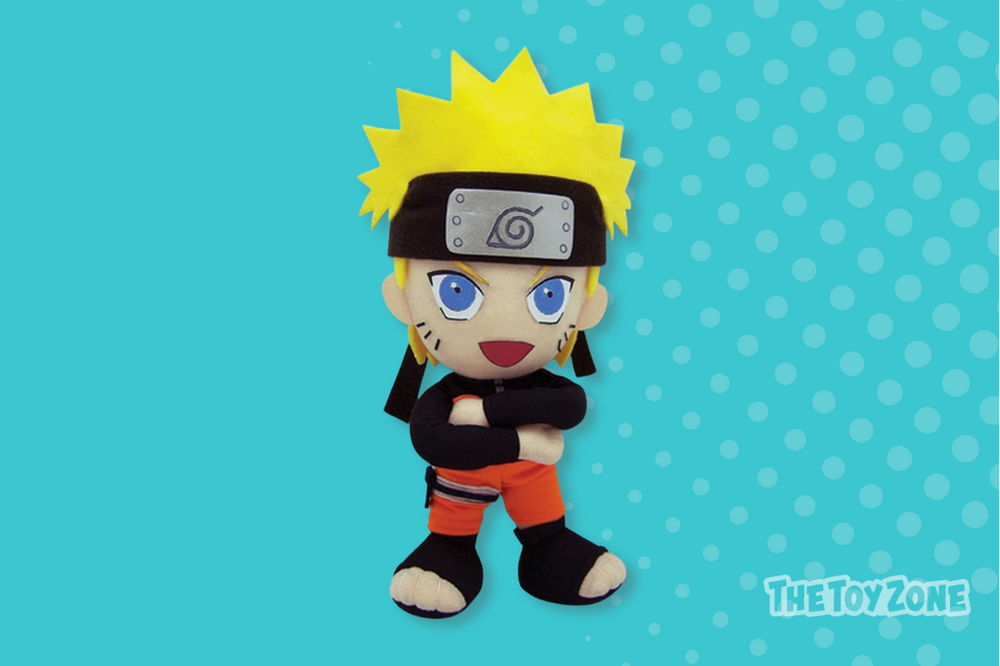 ---
Gifts for Marvel Fans
Not all 8-year-olds have their own computer yet, but if your kid does, a fun mouse is a great gift, especially if they use it for boring tasks like schoolwork. This one is perfect for Iron Man fans as it's made to look just like his helmet, with the buttons implemented seamlessly into the design. Conveniently, it's also wireless and features a highly ergonomic design.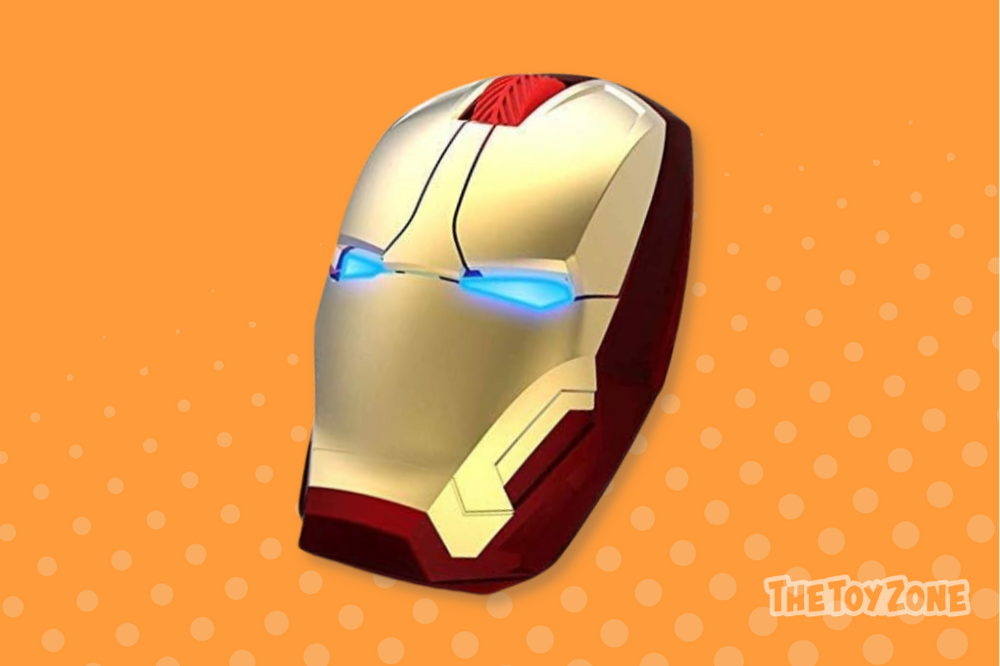 Want a gift more about fun and play? Then check out this action figure pack of classic Marvel superheroes. The pack includes Spider-Man, Captain America, Iron Man, Thor, Captain Marvel and Black Panther, so their favorite has got to be in there. Each figure is super detailed and fully articulated and kids will love dreaming up endless roleplay scenarios featuring them all.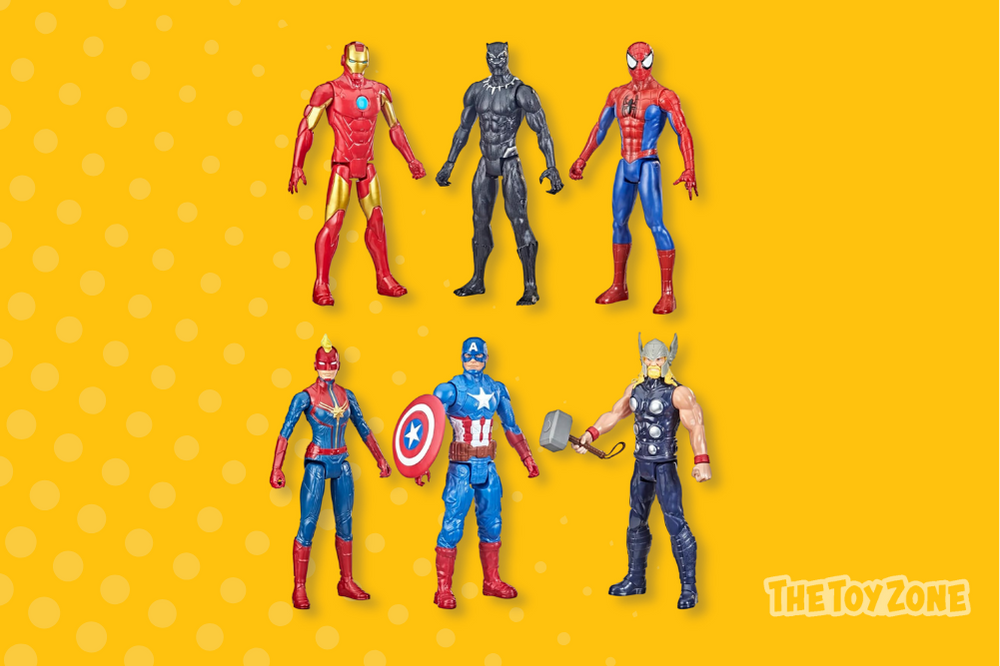 Some kids prefer role-playing as the characters themselves rather than using toys. In that case, this molded Thor hammer is an excellent option for fans of the mighty Norse superhero. An officially licensed Marvel Universe product, this hammer is well-made and authentic-looking. It's perfect for everyday roleplay or as part of a Halloween costume.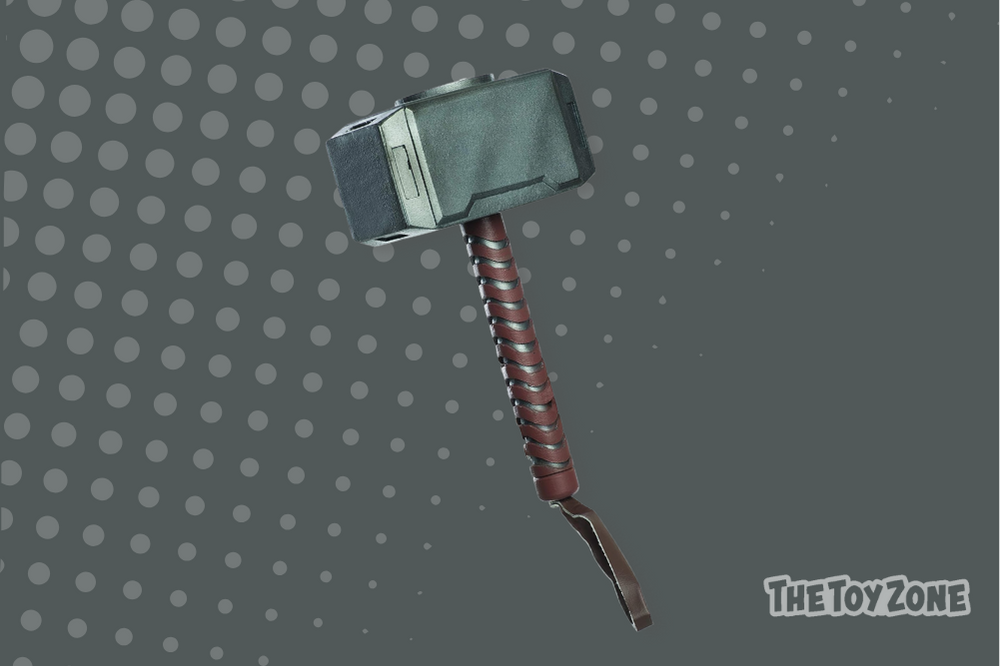 ---
Gifts for Barbie Fans
If your child is a Barbie enthusiast, you probably already know that Barbie isn't just a fashionista — she does everything. This iteration is a chicken farmer with a henhouse complete with hens, chicks and a basket and tray for gathering eggs. Freckly farmer Barbie is stylishly but appropriately dressed in a T-shirt, shorts and shiny red boots.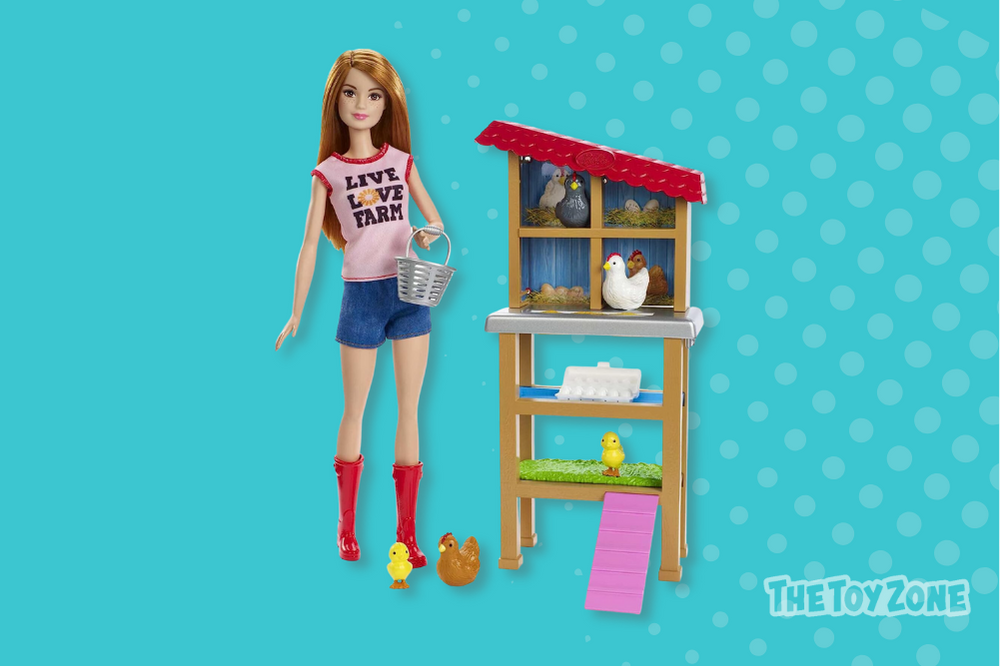 This time, Barbie embraces her stylish side with a salon trip where kids get to be the stylist. This 12-inch Barbie bust has lots of hair to play with and nails to get done, too and it comes with all the necessary accouterments. Plus, she comes with two scrunchies to tie-dye pretty colors using the included dye and spinning wheel.
With all the different Barbies available, she can be a great way to teach kids to tolerate diversity. This fashionable Barbie wears a super cute, colorful romper and uses a wheelchair too. Naturally, she has her own pink ramp to help her get into cars and buildings and she's a made-to-move doll, meaning all her joints are articulated.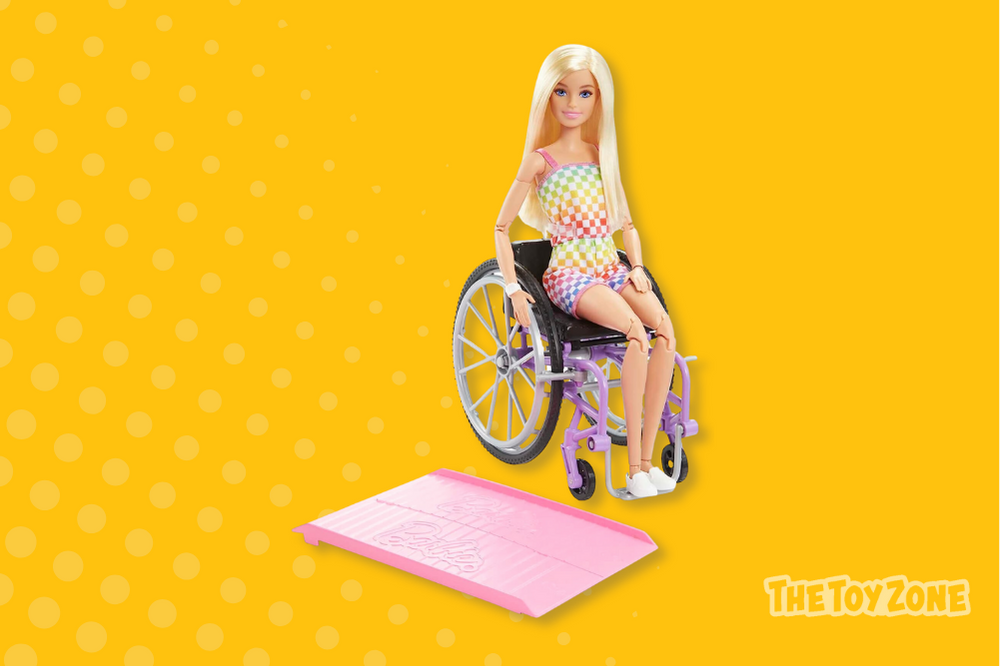 ---
Gifts for Kids Who Love the Outdoors
It's time for the dragons to take to the skies and breathe fire all over your enemies. When flying overhead, this kite looks like a ferocious dragon in the distance, making an already fun outdoor activity even better. Made from rip-stop nylon fabric and flexible fiberglass rods, this kite will last for many trips into the heavens and its clever design means it flies in almost any conditions.
Another way to let kids live out their medieval fantasies is by turning them into archers. This bow and arrows set is the real deal, featuring fiberglass arrows, a high-quality archery bow, a quiver, an arm guard and four target sheets. Although this set incorporates many safety precautions, it is still not a toy. However, if your kid is conscientious and you supervise them carefully, there shouldn't be any issues.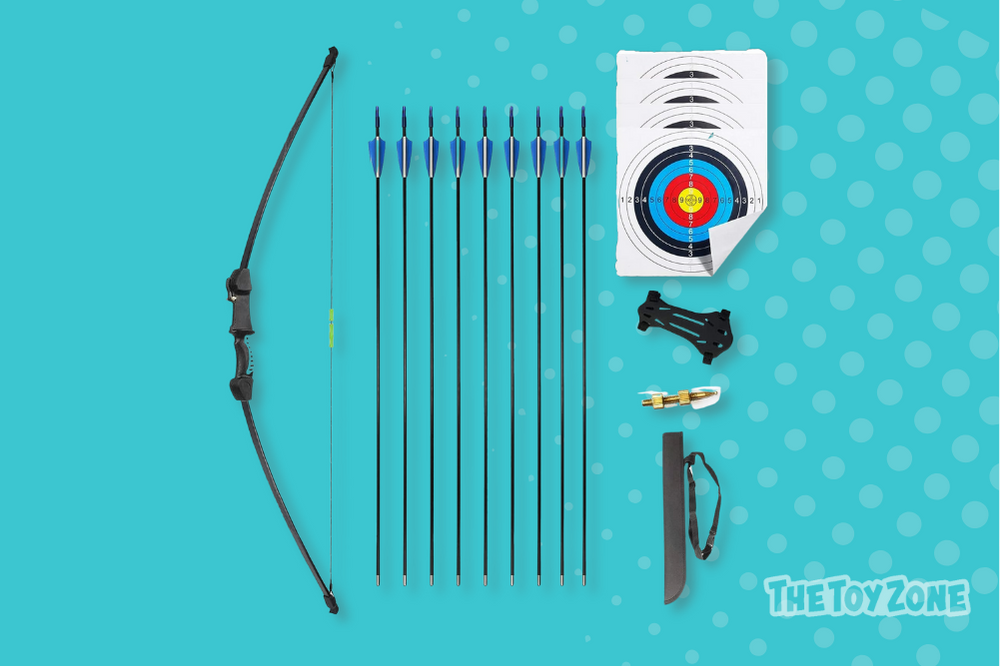 If your kid is always running up the walls and climbing everything they can, they need this Ninja Warrior obstacle course. This course will turn your yard into a wonderland of things to climb, hang from, swing on and balance on. Featuring slacklines, rope ladders, various swings and much more, this set is perfect for little monkeys. All you need is two trees to attach it all to.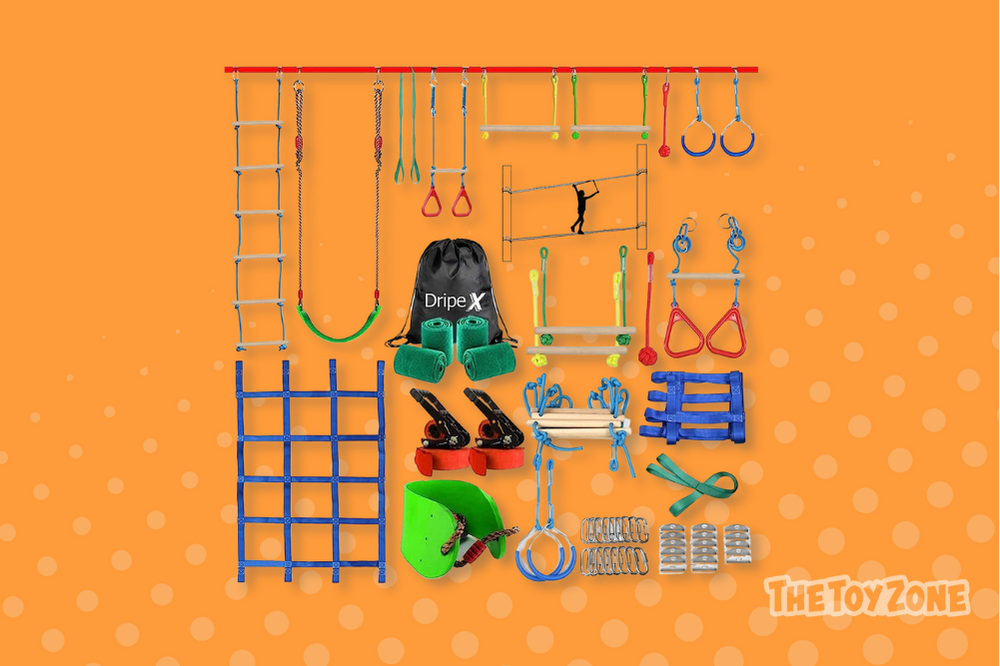 ---
Gifts for Kids Who Love Tech & Gadgets
Cake pops combine two things kids love – cake and lollipops – to make a fun and delicious party snack. However, making them is tricky — unless you have this cake pop maker. Featuring non-stick baking plates and the capacity for 12 pops, this is a no-fuss, no-mess, fun way to get kids involved in the kitchen and make some cake pops.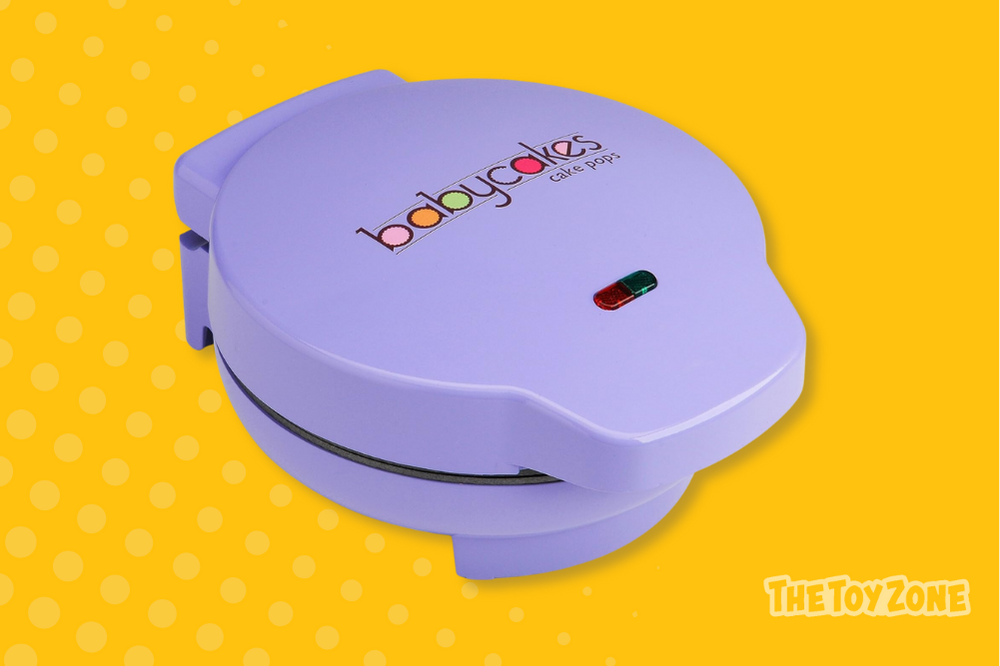 If you didn't know that the iconic '90s toy is back, it's time to get with the program. Tamagotchi Pix is a modern, upgraded version of the Tamagotchi, featuring a color screen, loads of games and several characters to interact with. Best of all, you can take pics using your Tamagotchi and with your Tamagotchi character. This version also lets you plan a party with themed cooking and games.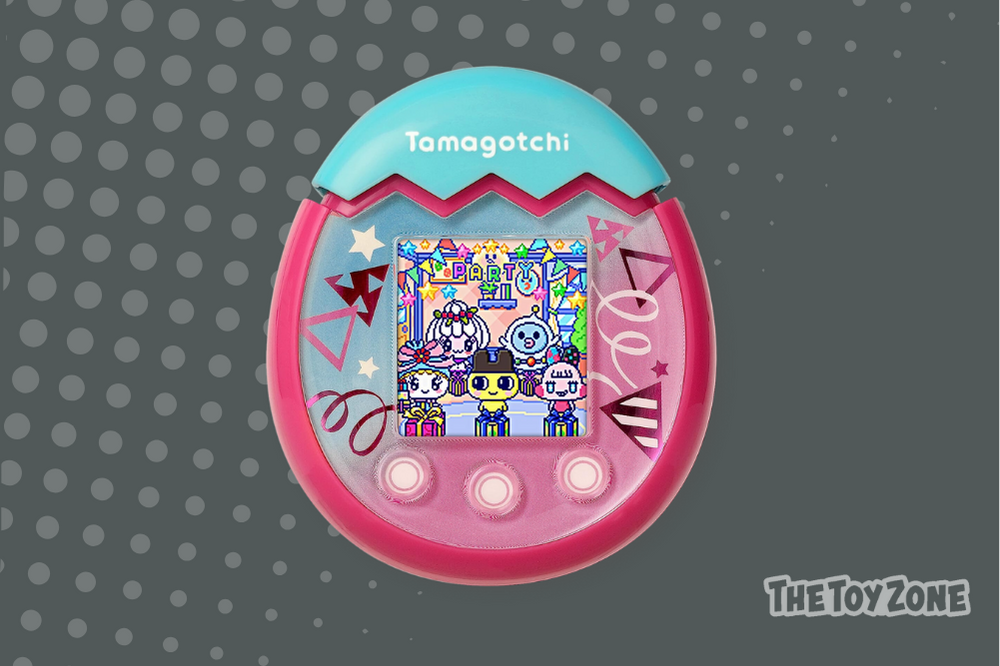 The coding and drawing robot Artie 3000 is a toy that truly embraces the concept of STEAM – science, technology, engineering, art and math. This little guy fosters kids' analytical skills, geometry skills and creativity as they program him to draw particular designs. It's a fun and easy way to introduce kids to coding and also provides room to grow towards more advanced programming.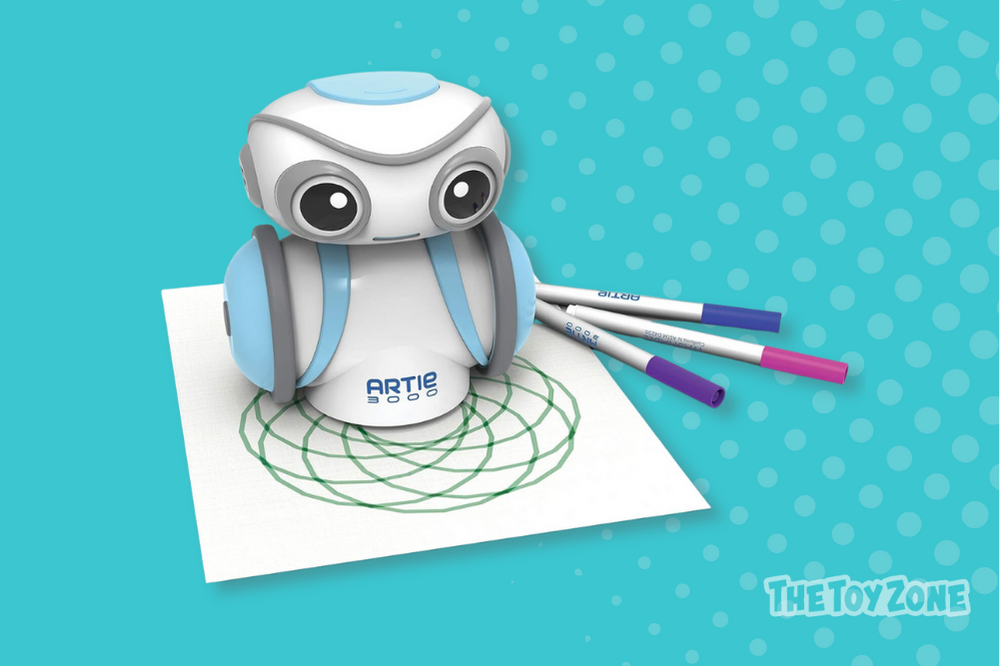 ---
Gifts for Board Game Players
Ever since they hit the market with Exploding Kittens in 2016, these creators have revolutionized the board game world. But Throw Throw Burrito is perhaps the wackiest yet, as it combines a card game with dodgeball involving squishy burritos. This game is precisely the kind of crazy that 8-year-olds love and the burritos include characters like Barky Sharky and Goth Sloth.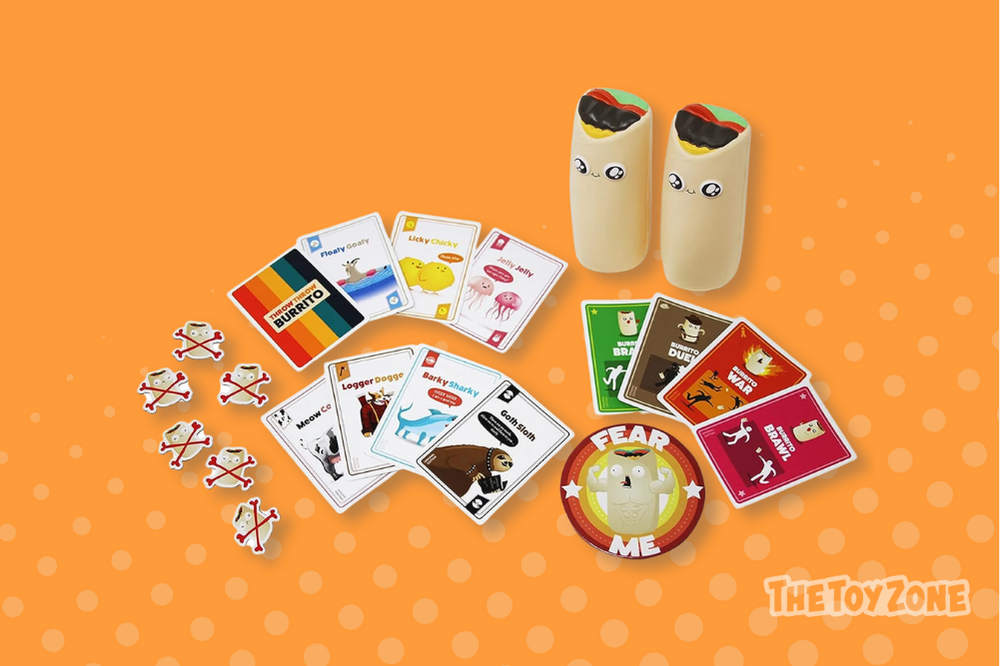 Monopoly is a winning board game formula. Still, the original version can get tedious after you've played it 100 times. Enter Monopoly Avengers, where instead of buying properties, you assemble a team of Marvel heroes, battle villains and try to outlast your opponents. This game will surely be a smash hit, featuring all your favorite superheroes and awesome character tokens.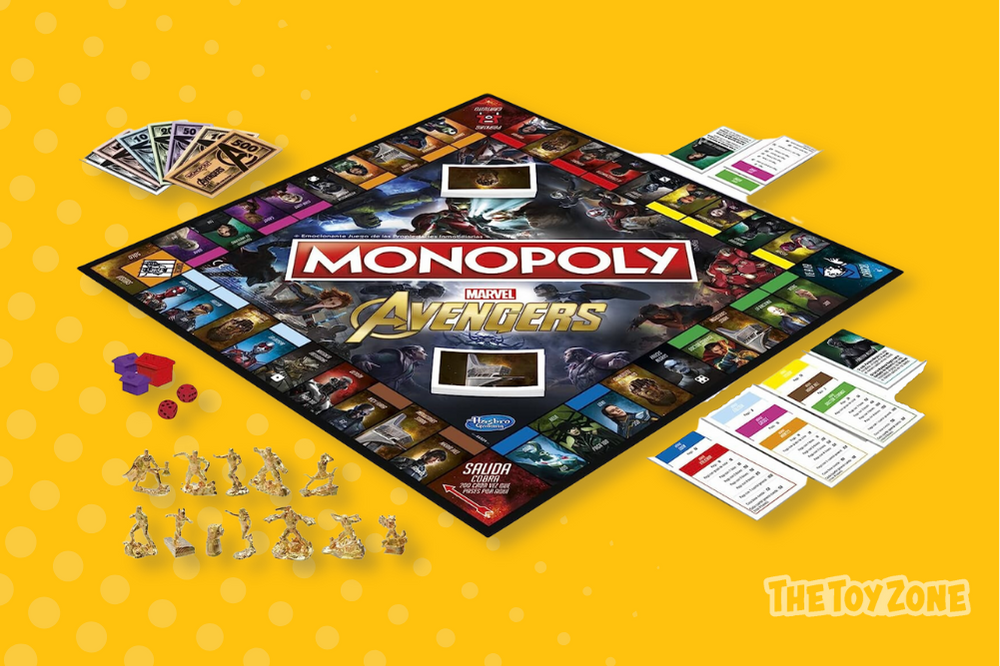 8-year-olds tend to love anything that's neon, gooey and hints at mutating monsters. So Meltdown, a game similar to Jenga but slimmer and less predictable, will go down a treat. It starts by placing the squishy goop and balancing platform atop the barrel, then taking turns to place the cubes on top. But be careful because the goop has a mind of its own.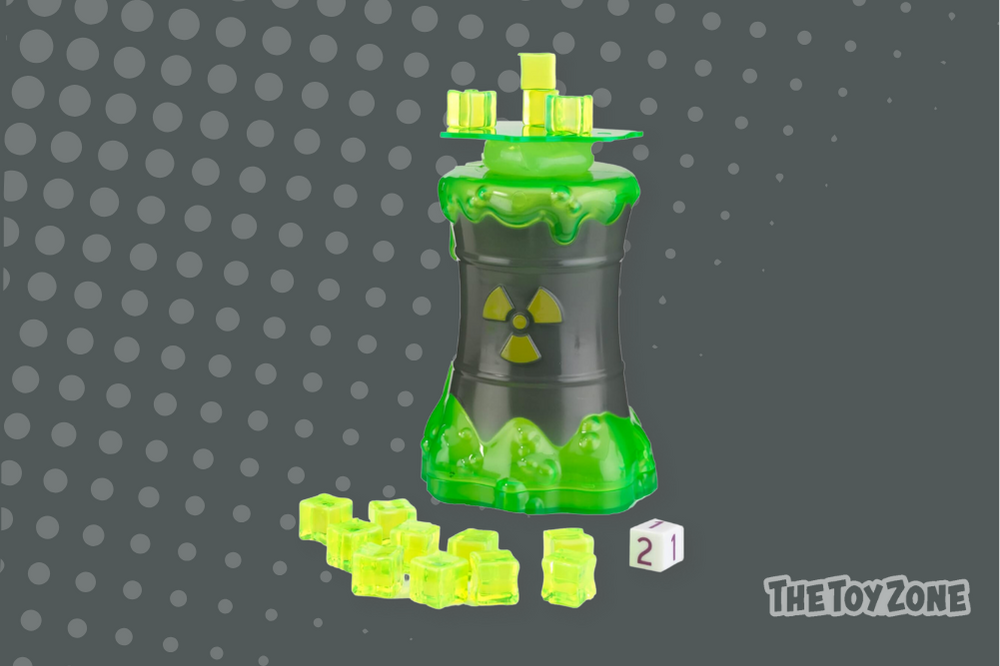 ---
Gifts for RC Drivers
RC cars are always fun, high-speed RC cars are even better, and high-speed RC cars with lightning-style lighting effects are the best. The Tecnock remote control car features cool changeable neon lighting modes that look wicked at night. It's also just a great RC car that can reach up to 20 km/h, is super durable and can race other cars without remote interference.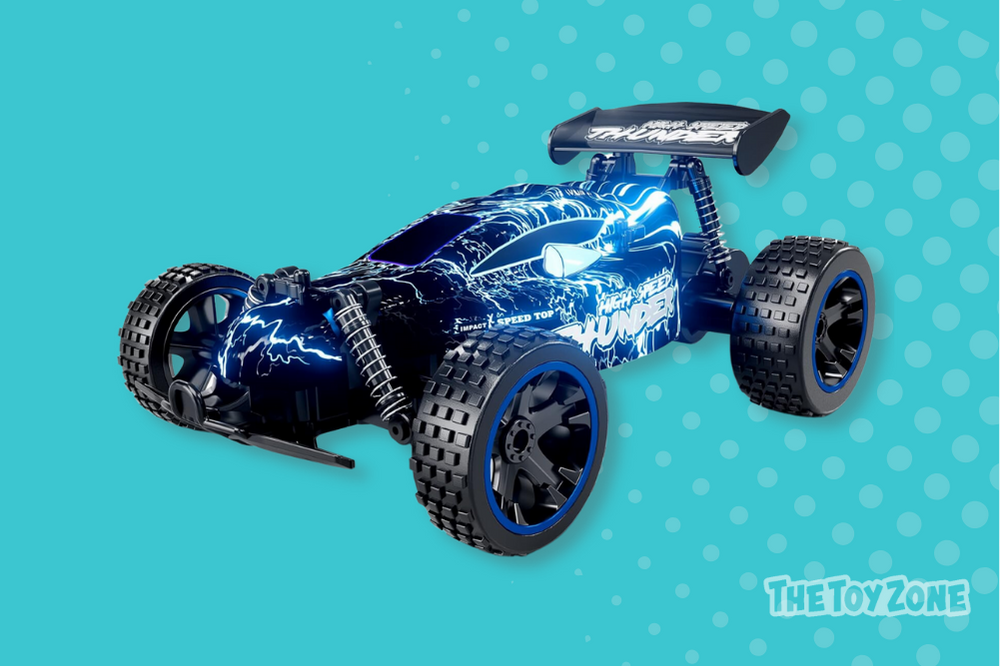 If your kiddo already has several RC cars, why not up the stakes (literally) with an RC drone? This mini drone is perfect for beginners as it takes off and lands with just one click and it's straightforward to control once it's up there. Plus, the protection guards and adjustable speeds make it safe for kids and there's room to try faster speeds as your skills improve.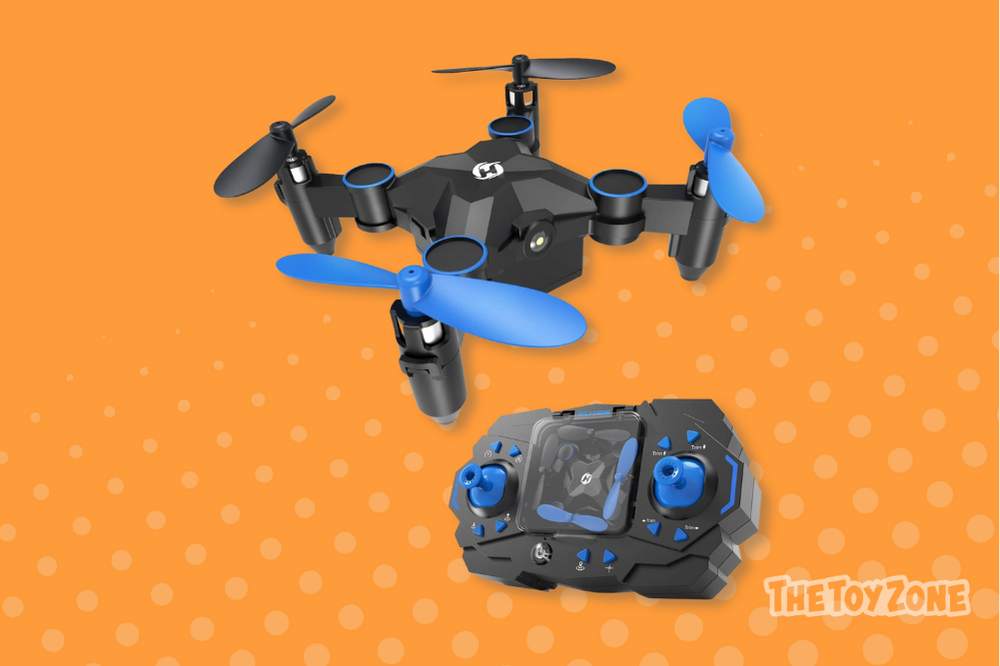 We've covered land and sky, but what about water? Enter the SYMA RC boat. With its dual motor and propeller, this little speedboat can race around like a real jet boat at 15 km/h speeds. It's the perfect toy to take on vacation to play with on the lake or pool and there's no need to worry about water damage thanks to the double-hatch protection.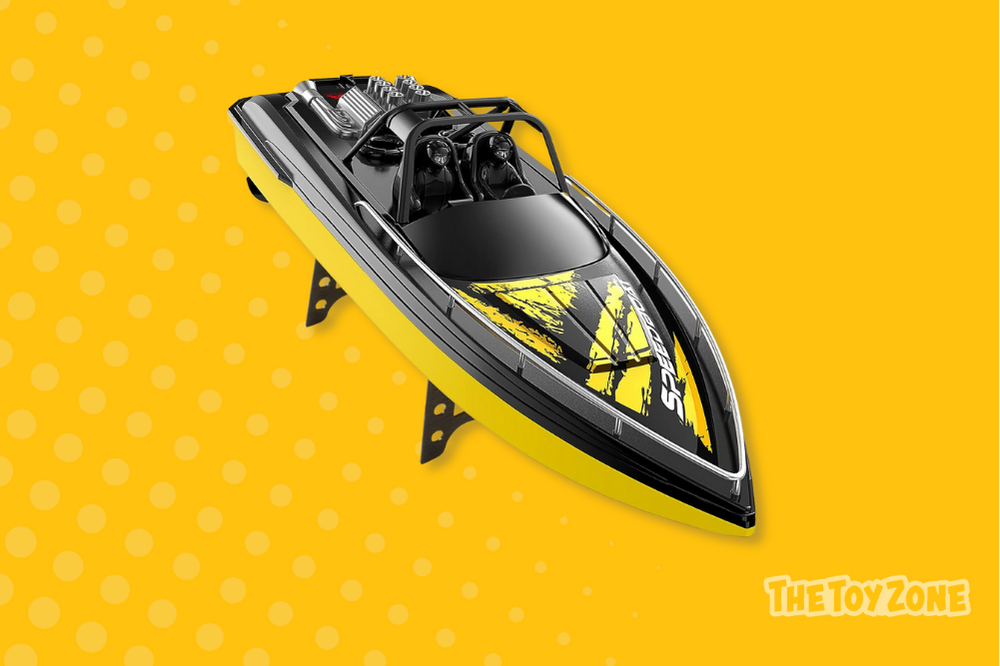 ---
Gifts for Music Lovers
Lots of kids love music just as much as adults do and want to listen to their favorite tunes. With this waterproof Bluetooth speaker, kids can rock onto whatever jams they like in their own room or bring it out to the yard or pool without worrying about splashes. And, of course, it's great for listening to audiobooks too.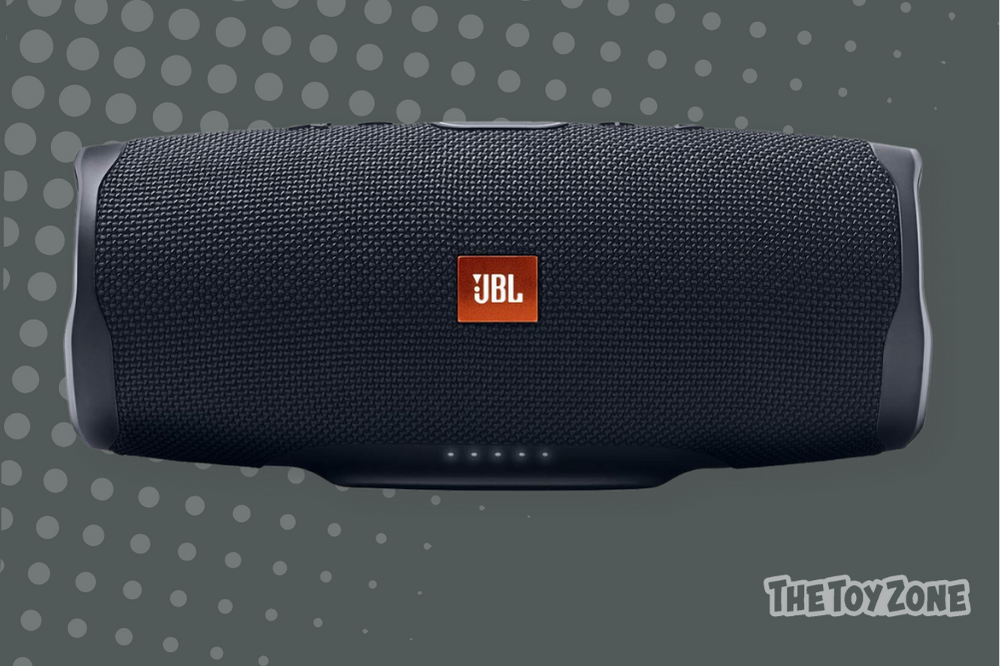 If your child is interested in learning to play an instrument, a ukulele is a great place to start. Ukuleles are small enough to handle, provide skills that can be applied to other instruments, and are affordable, so it's not a train smash if kids change their minds. This option is made of high-quality basswood with a beautiful bright tone and an eco-friendly design.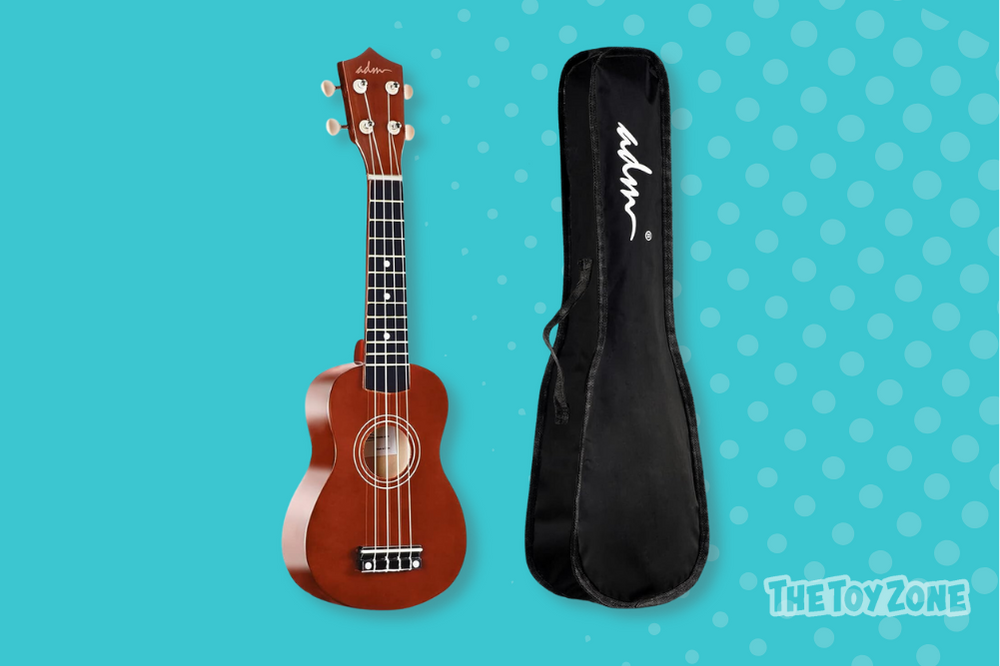 Turn your kid into the popstar of their dreams with these karaoke microphones. With HiFi sound quality, deep bass and 3D surround stereo, these mics will have you feeling like you're performing a concert in front of adoring fans. You can sing your own tunes or use them for karaoke or even listening to music. Plus, there are two of them, so you can sing duets.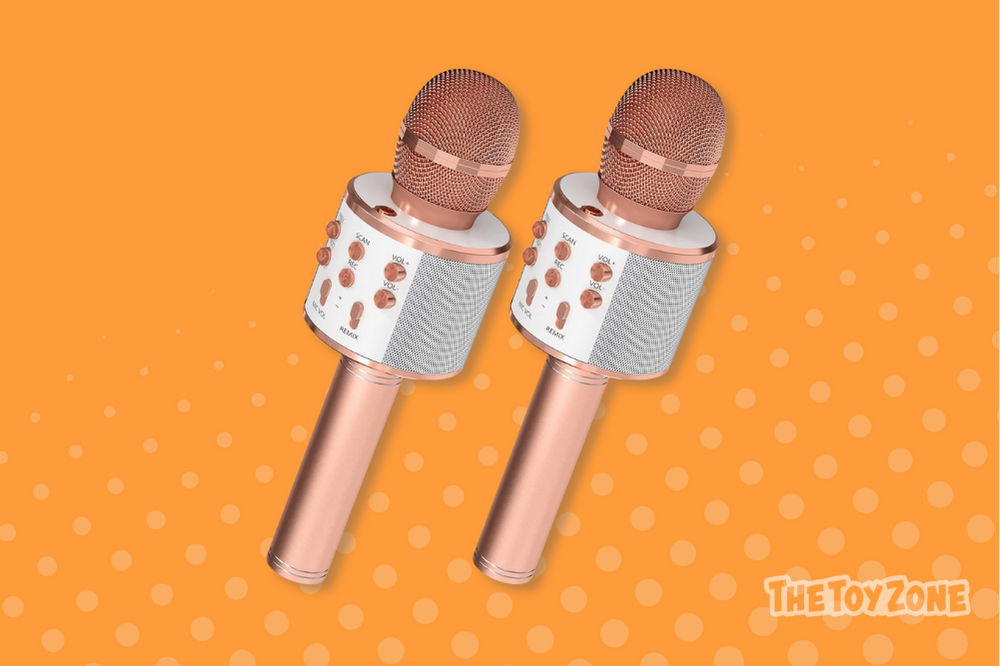 ---
Gifts for Puzzle Fans
A 1000-piece puzzle is not for the faint of heart – it requires patience, keen observation skills and a lot of determination. But if your 8-year-old has already conquered the 500-piece puzzle, they may be ready for a 1000-piece, with some help from the fam. This one is perfect for LEGO fans (something else that requires patience and determination.) as it depicts hundreds of minifigure faces.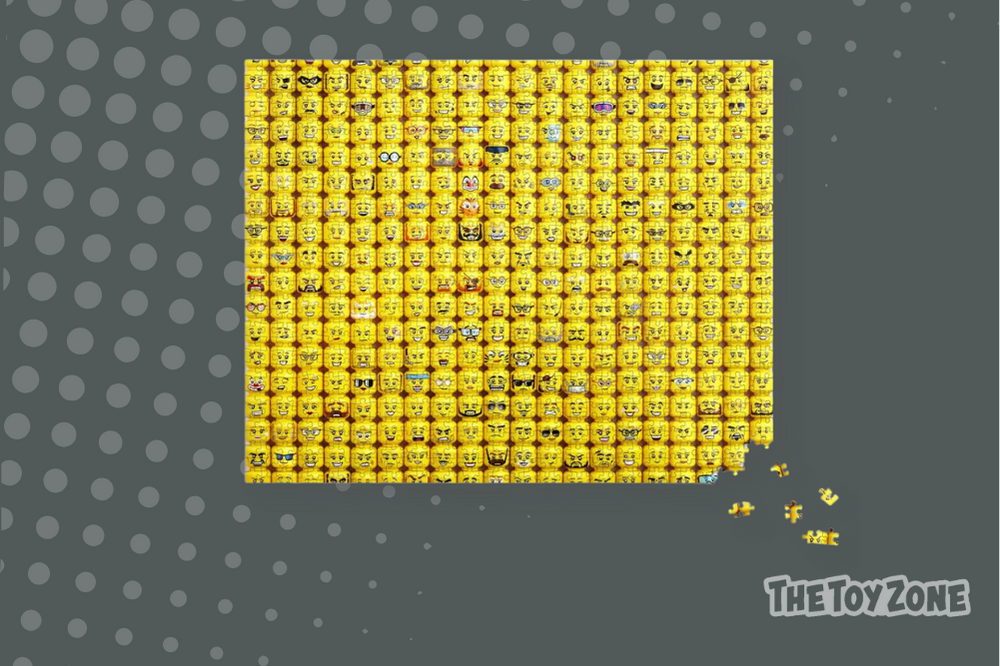 Speaking of LEGO, did you know they aren't the only ones to make 3D puzzles? This STEM kit has the pieces to do 5 fantastic wooden 3D puzzles, including a Ferris wheel, a merry-go-round, a windmill, a nightlight and a fiber-optic lamp. But what makes these puzzles even cooler is that they each involve a motorized component that makes them spin, rotate, glow or sparkle.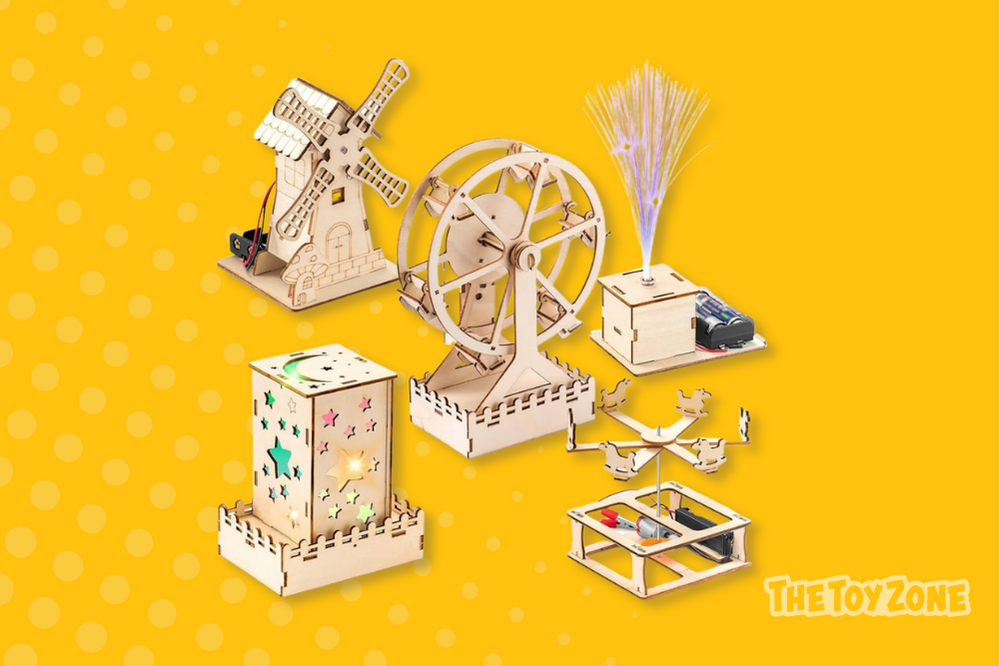 The Rubik's Cube is a classic STEM toy, but it can seem impossible if you don't know how to approach it. That's why the Rubik's Connected is so great – it is a Rubik's Cube, but it's also a teacher that will actually help you learn how to solve it. This app-enabled puzzle game also includes a range of mini-games and lets you compete against players worldwide.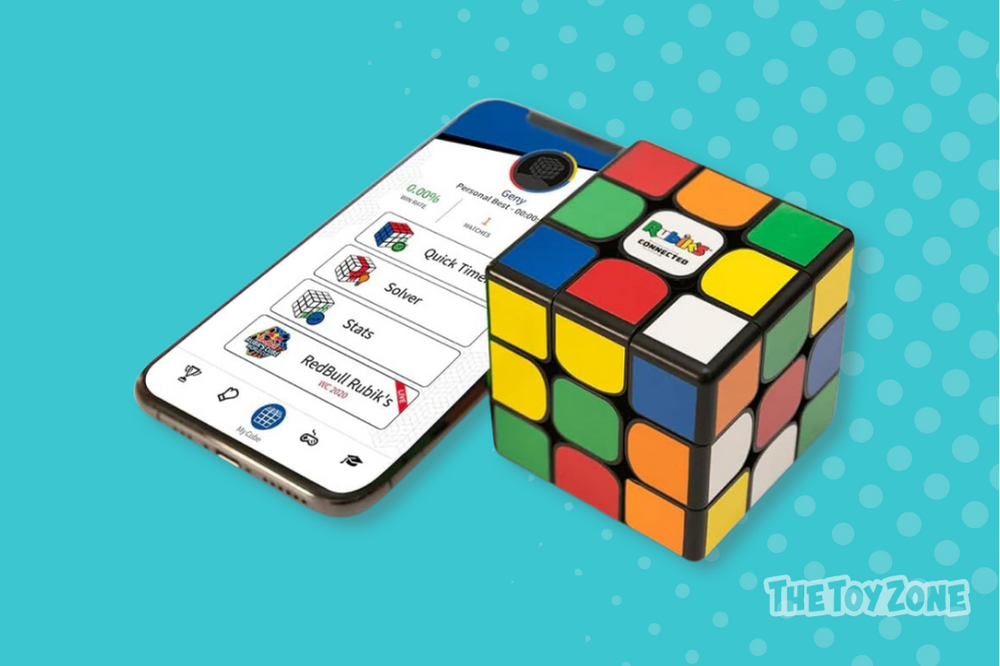 ---
Gifts for Little Scientists
There's nothing cooler than creating something out of (seemingly) nothing, except maybe doing that with science. With this crystal growing kit, you must follow the instructions to mix the ingredients, then watch the crystals gradually appear as if by magic. Kids will love seeing the crystals grow daily and learning how they are formed via the illustrated educational booklet.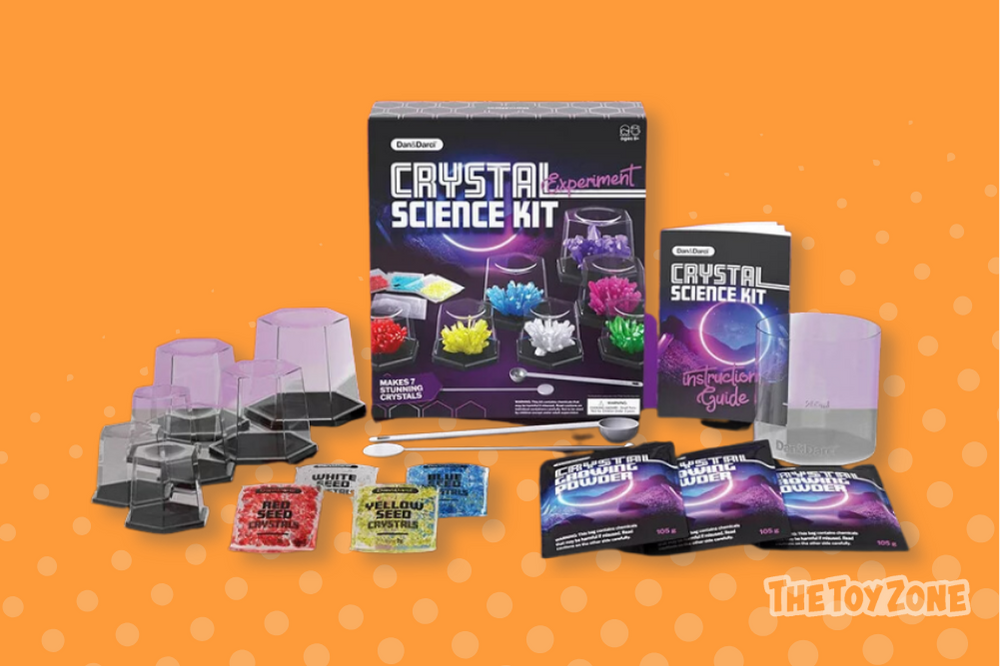 There are hundreds of science kits out there. Still, many end up disappointed due to their paltry experiments and low-quality equipment. Not so the with the Japace Science Box. This kit includes 105 experiments from underwater volcanoes, crystal making, magic potions and much more. It also has easy-to-follow instructions and tools that meet the highest quality and safety standards.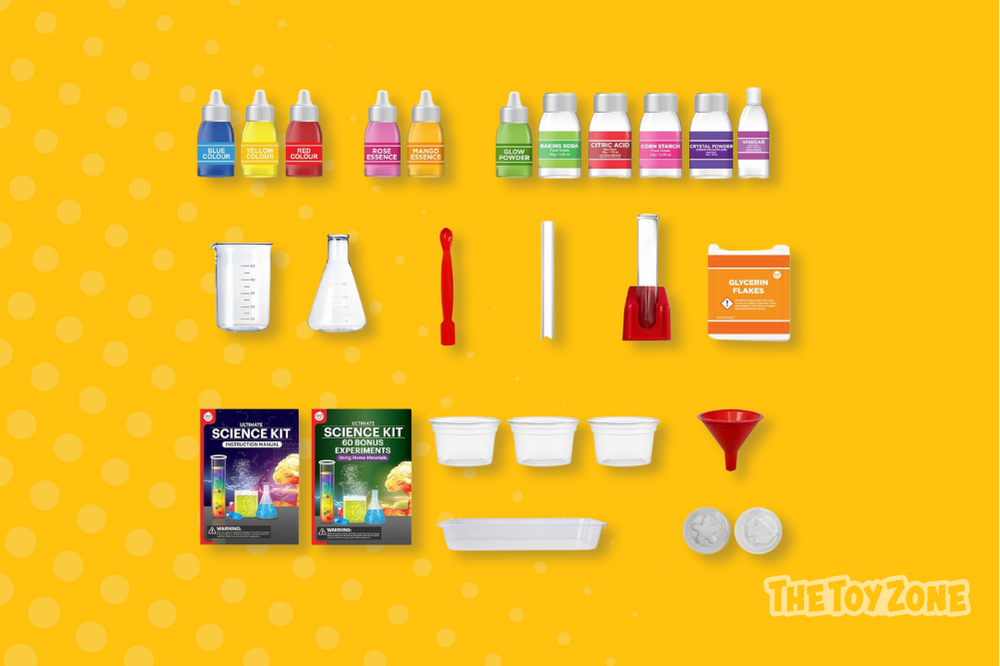 The Swift Compound Monocular Microscope is not a toy – it's a genuine, high-quality microscope offering up to 1000X magnification. At the same time, it is designed to be easy for kids and beginners, and you can even attach a smartphone to take pics of what you see. Toys may come and go, but the wonder this microscope provides genuinely never gets old.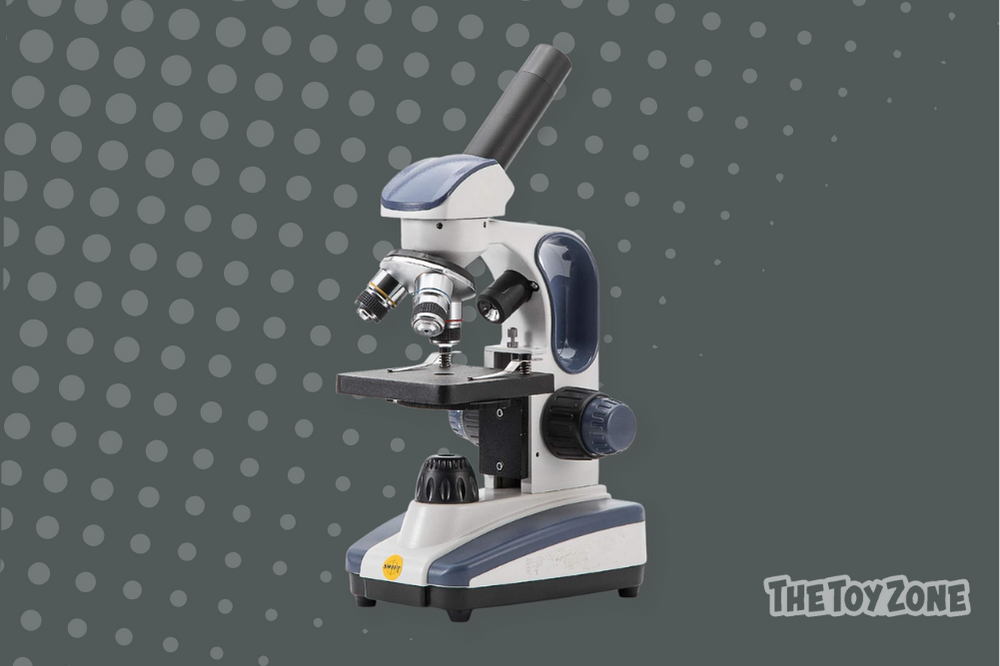 ---
Gifts for Sporty Kids
This versatile net is an all-around winner for sporty kids, as it can be used to play various sports, from tennis to volleyball to pickleball. Its adjustable height means your 8-year-old (and the whole family) can use it for years. Plus, it folds into a highly compact carry bag, making it easy to take along wherever you want.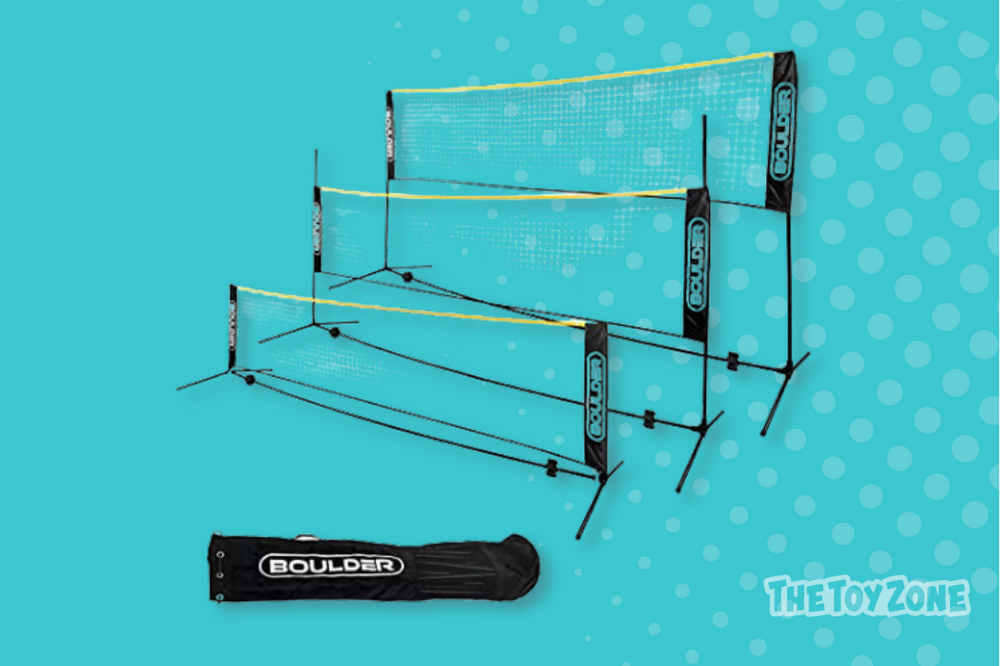 This pitching machine is aimed at kids aged 9-12, but if your 8-year-old has been hitting balls for some time already, it should be right in their league. With an automatic pitch release every 7 seconds, this machine is a great way to help kids improve their hand-eye coordination while giving them time to reset between pitches. For baseball-loving kids, this is a home run.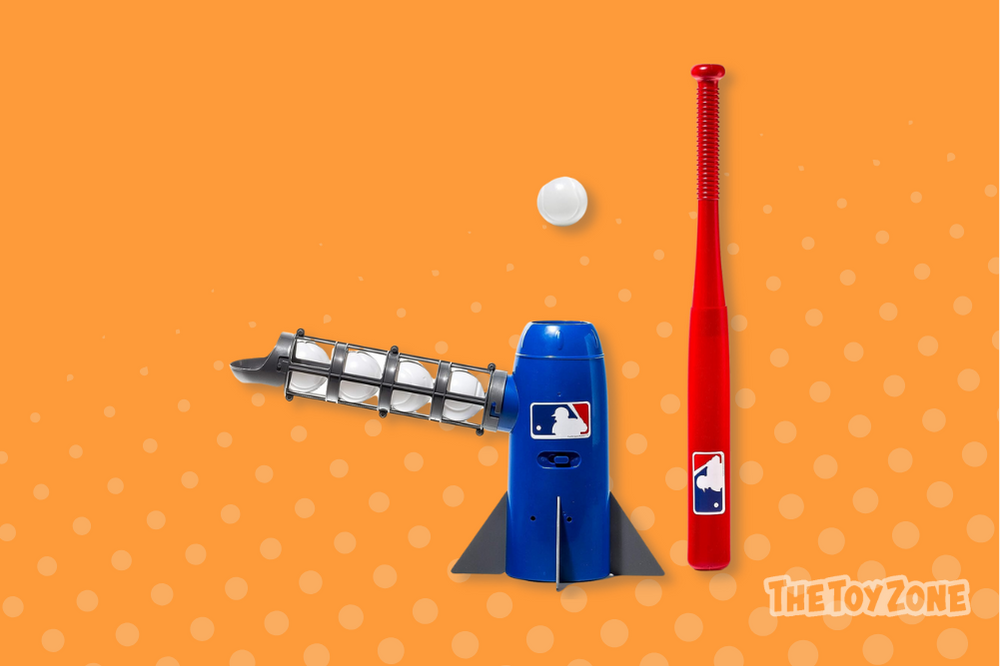 Gone are the days when golf was just for older men. It's a game for everyone, including little girls and boys. This golf set is designed for children aged 5-8, so it's best for smaller 8-year-olds. The pink, silver and white color scheme will appeal to many sporty girls and the set includes everything they'll need to get started.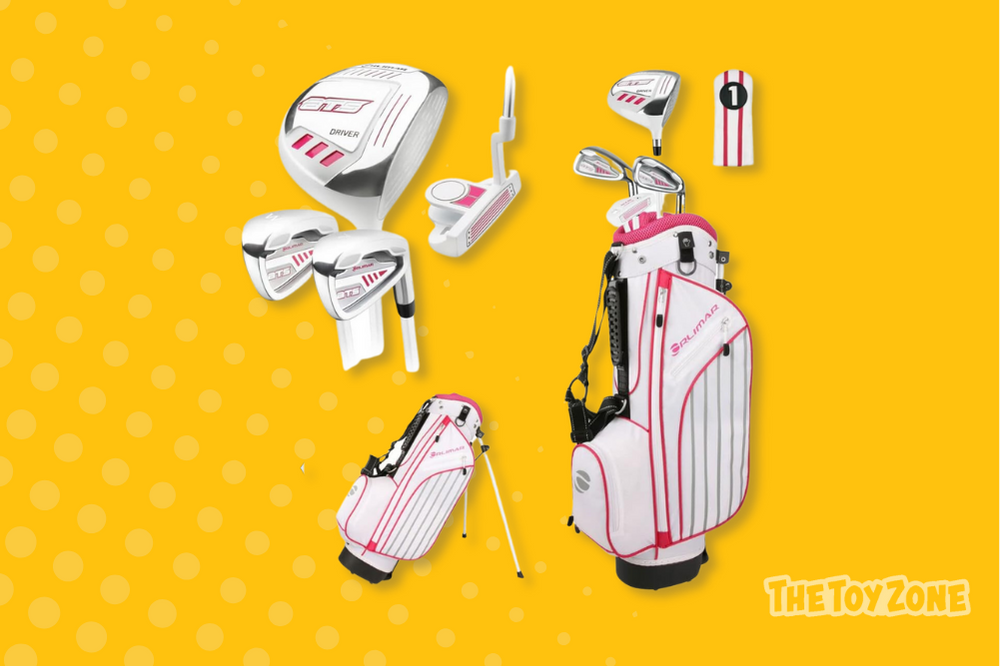 ---
Gifts for Bookworms
There are many stories about robots and survival in the wilderness, but not that many combine the two. This gripping tale is aimed at middle-grade readers and tells the story of Roz, a robot who one day wakes up and finds herself on a deserted island. Described as Wall-E meets Hatchet, this book is packed with adventure and thoughtful, heart-wrenching moments.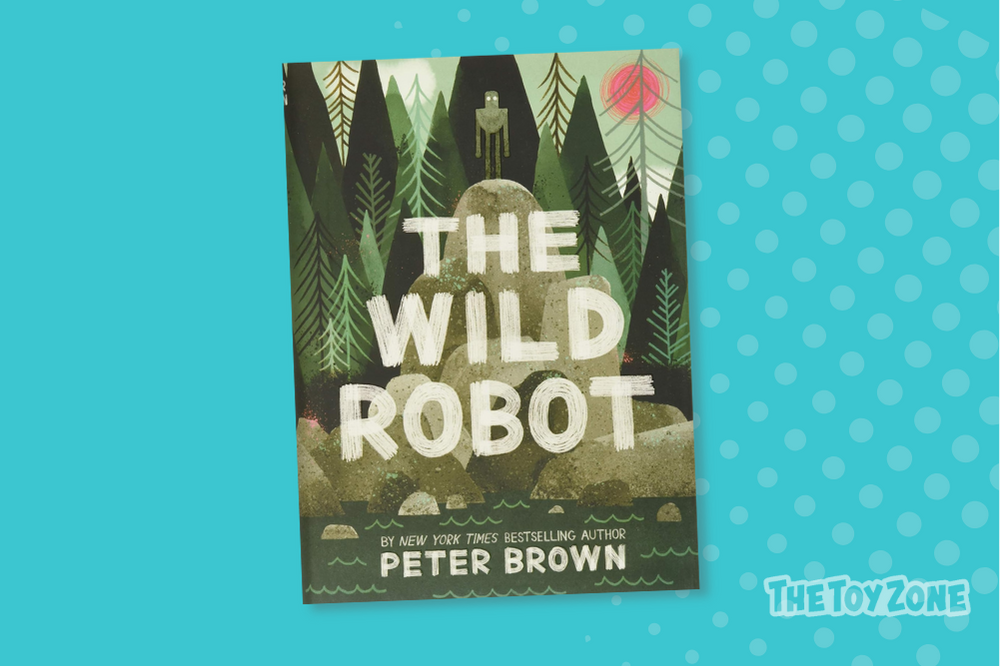 Ah, the iconic teenage detective, Nancy Drew. I remember reading these books when I was a child; by then, they were already over half a century old. However, something about this smart and brave young detective is enduringly delightful and the books are still fun and accessible for kids today. This set will get you the first four books, featuring gorgeous 1930s-inspired covers.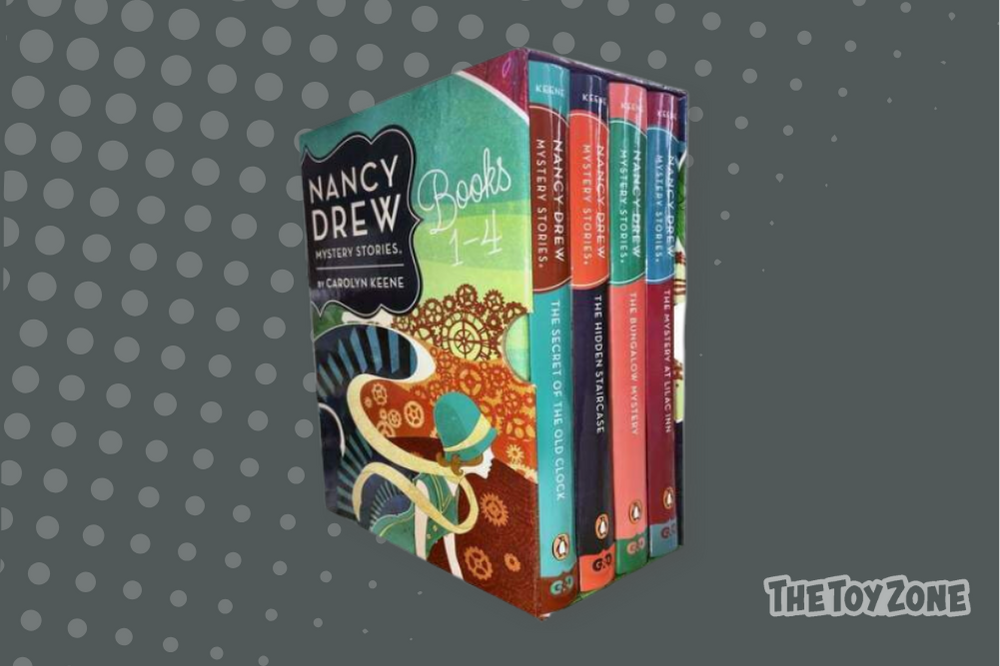 If you like your heroines to be real-life instead of fictional, might we suggest Good Night Stories for Rebel Girls? This impressive book contains 100 bedtime stories about smart and rebellious women across history, from Amelia Earheart to Marie Curie to Malala Yousafzai. The stories are wonderfully told and are a great way to foster girls' confidence by showing them how amazing women can be.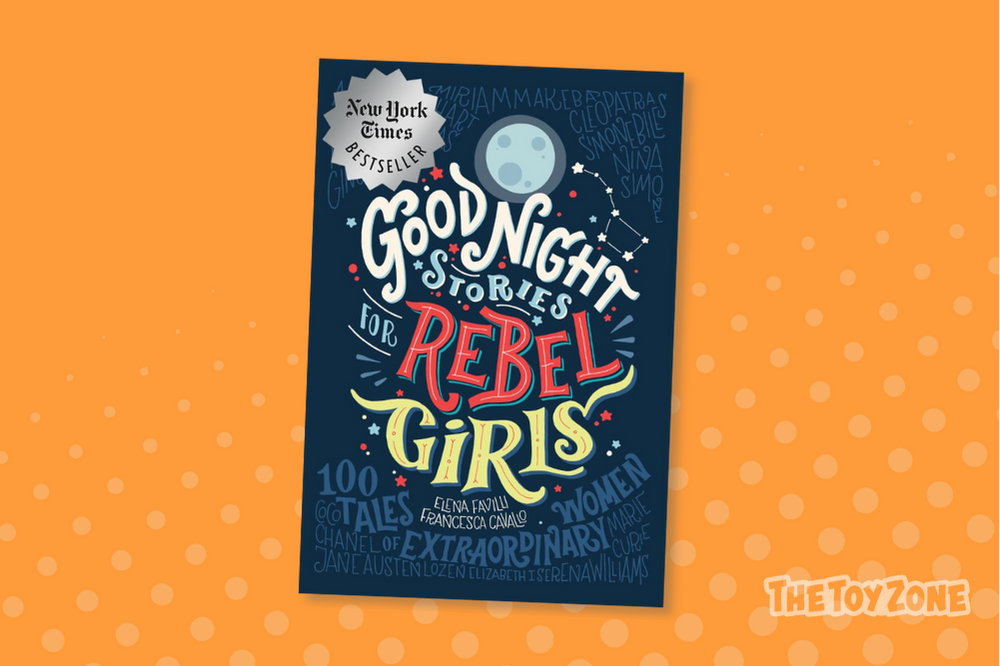 ---
Gifts for Young Artists
Hanging suncatchers in your window always makes your bedroom a brighter and more colorful place. But the unique thing about these suncatchers is you get to paint them yourself. This window art set comes with 12 suncatcher shapes, easy-to-use paints and suction cups to attach them to your window. First, paint them, then watch how pretty they become when the sun shines.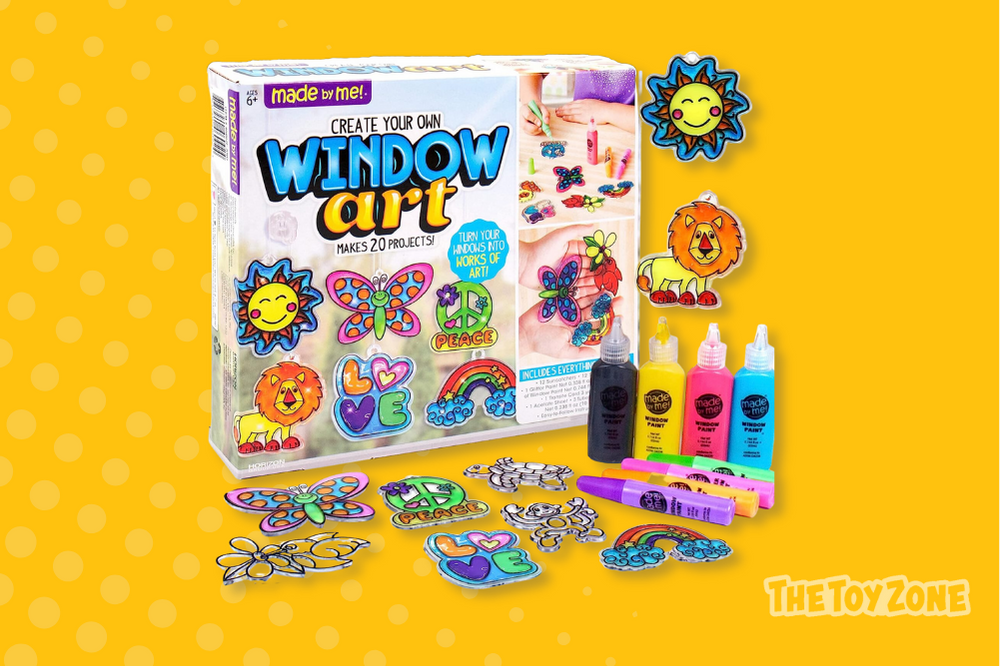 For a more abstract take on arts and crafts. This is one of those activities that genuinely inspires wonder as kids see the swirly patterns they make in water being transferred onto paper. It's also a fantastic STEAM activity as it is simultaneously a science experiment and encourages free and abstract creativity.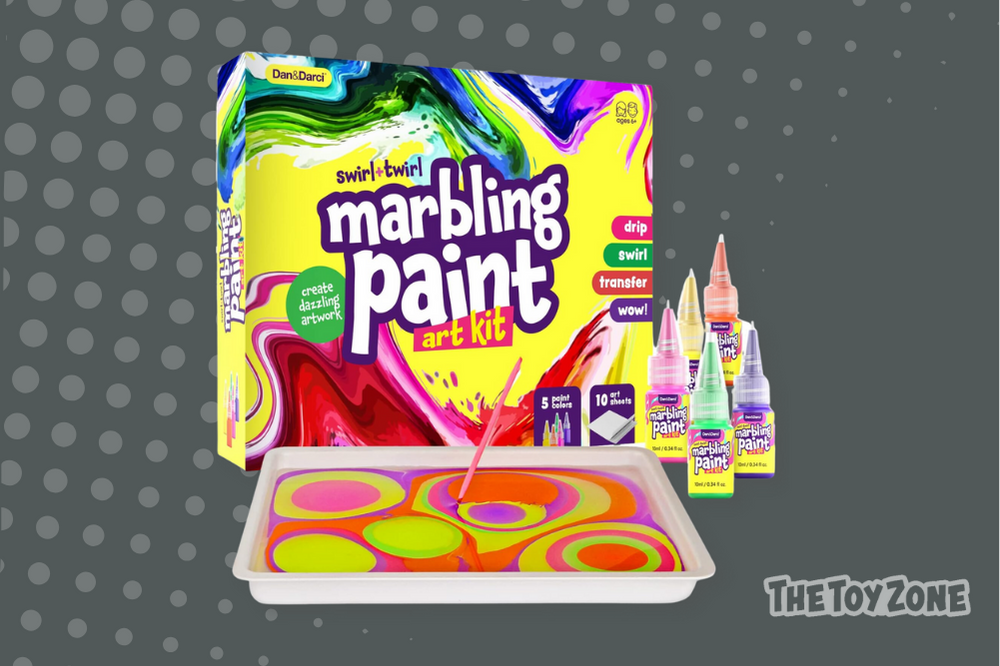 Another option that combines art with STEM, the 3Doodler is a great gift for future sculptors and engineers. It's essentially a 3D printer in pen form, allowing you to "draw" three-dimensional objects. Kids can follow the included designs or make their own unique creations and the best part is that it's safe, with no hot parts to burn yourself on.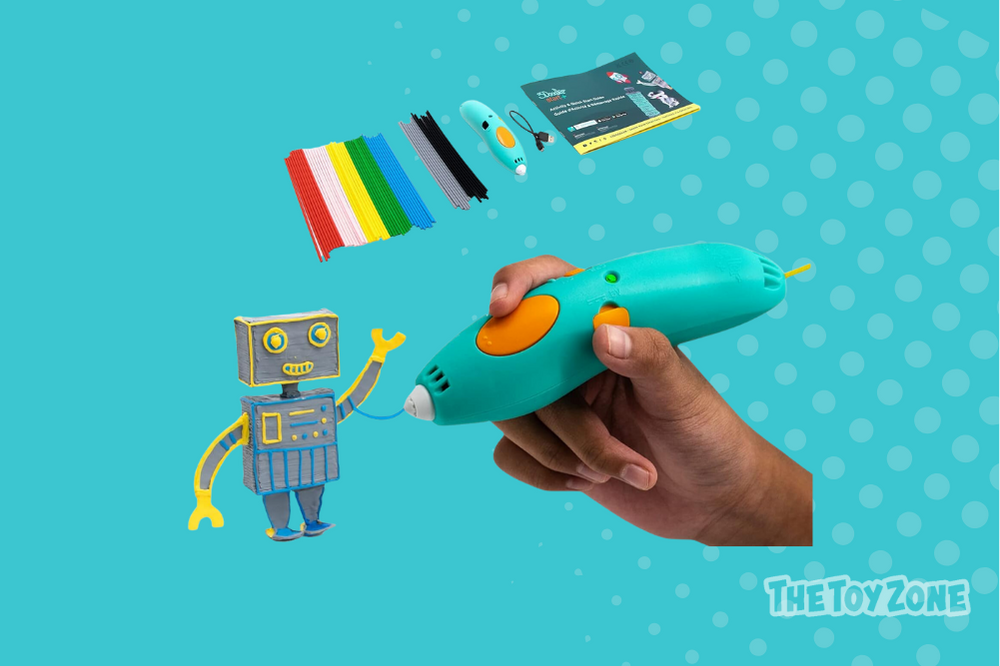 ---
Gifts for Little Fashionistas
If your kiddo is obsessed with clothes, then instead of buying them way too many items they don't need, why not help them make their own? This sewing machine is perfect for kids as it is straightforward to operate, adjust, and even thread the needle. Of course, kids will still need some adult assistance, but they'll be amazed at what they can create.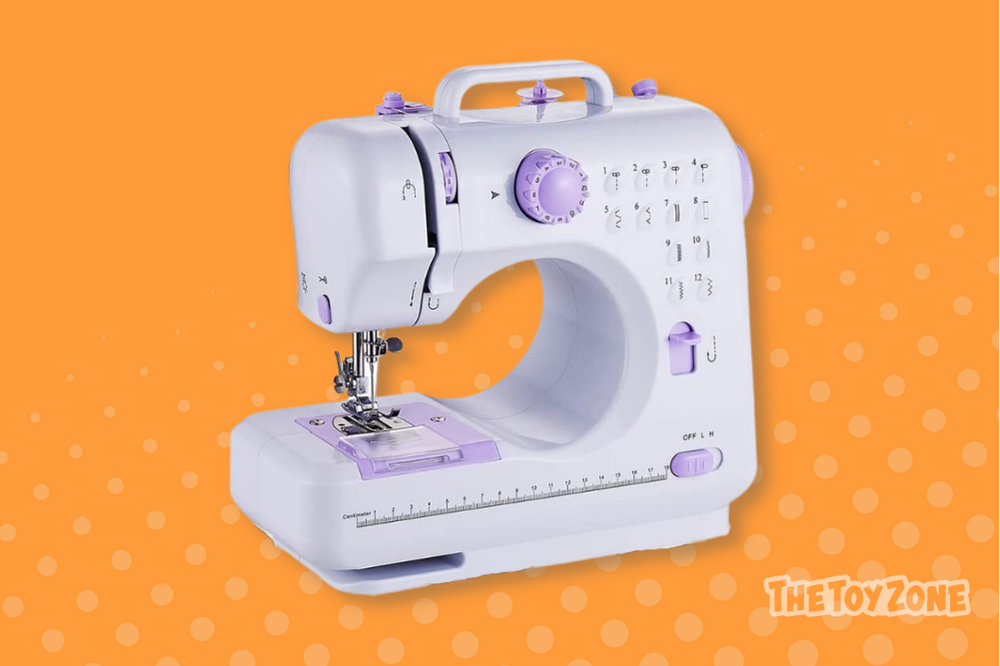 Another way to encourage aspiring fashion designers is with this light-up tracing pad. This pad introduces kids to fashion design by letting them trace designs using templates and then elaborating with their own colors and creative additions. It's also a great travel toy as it engages kids quietly and has a convenient carry handle and it even features eye-soft technology so the light won't damage kids' eyes.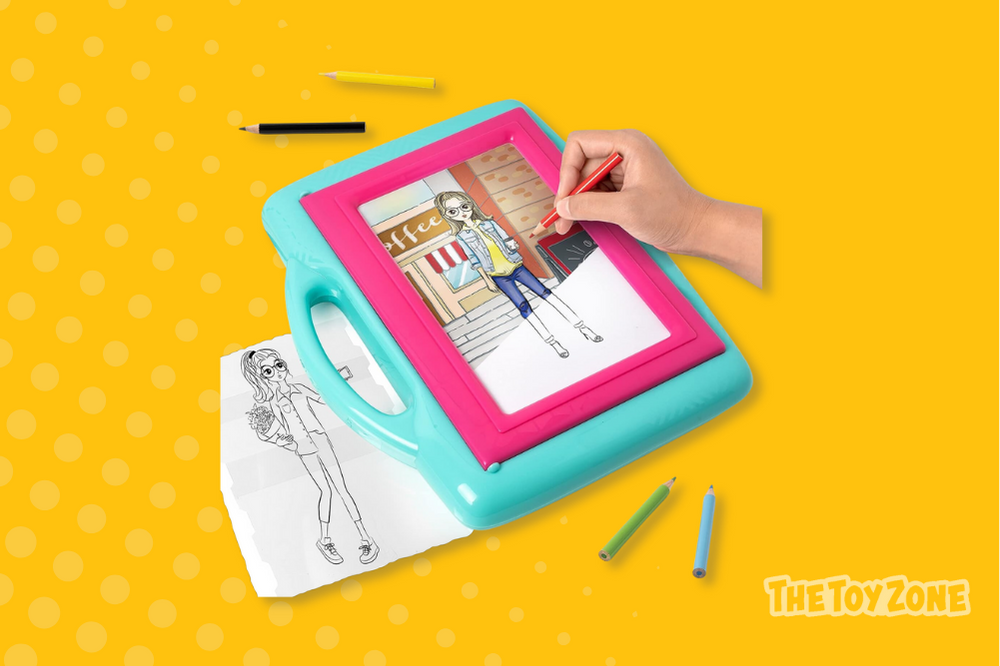 If you'd rather let your kids come up with their own designs than work off templates, Fashion Design for Kids is a great option. This book doesn't talk down to kids and keeps them interested with quirky and engaging activities. They'll learn everything from choosing fabrics to making a fashion mood board. I also love that the book is gender-neutral, so all kids feel welcome.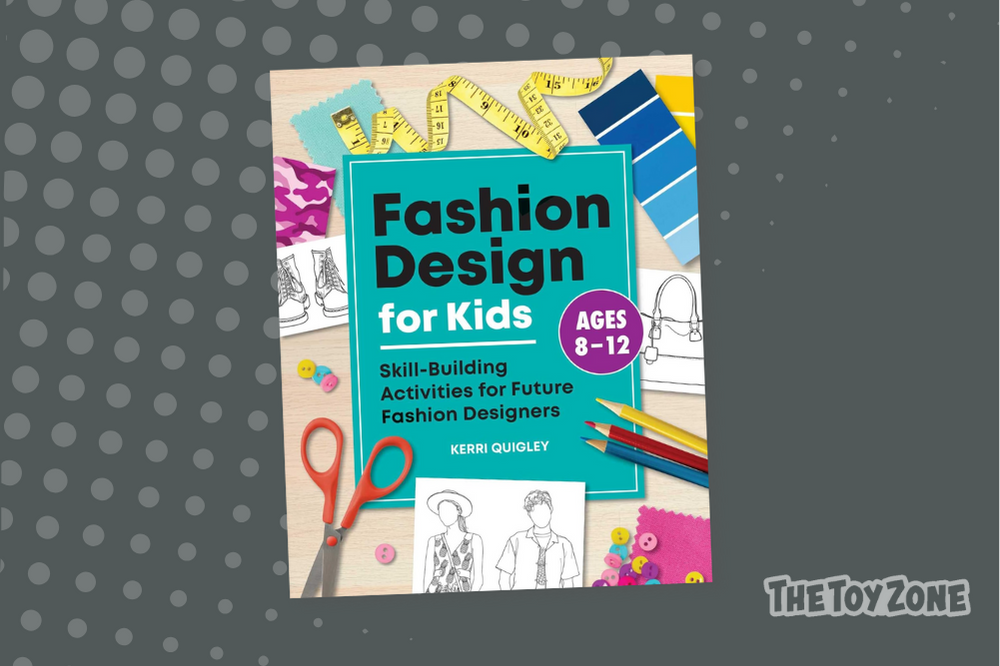 ---
Gifts for Kids Who Like to Write
This stationery set is for everyone who dreams of getting their Hogwarts letter in the mail, writing letters on parchment and sending them off via owl post. This set comes with 20 pages of parchment-like paper, ten envelopes featuring the Hogwarts crest and "wax seal" stickers to give them that authentic look. Your little Potterhead will soon be sending letters to everyone they know.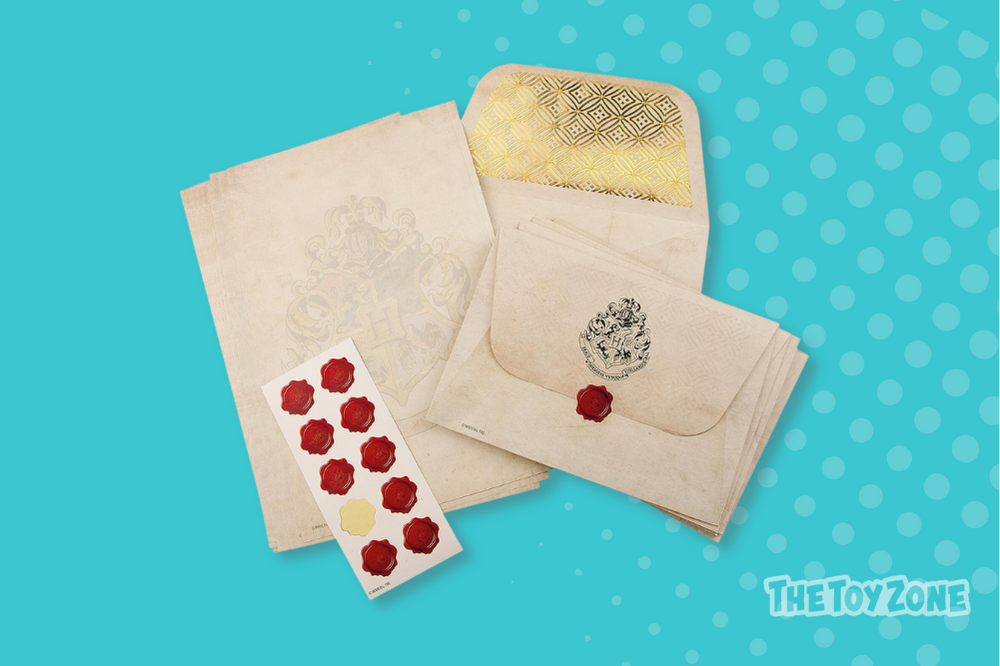 All writers need a good notebook and this colorful one is an excellent option for kids. Whether they like to make up stories, write down funny quotes or pour out their thoughts in a diary, this notebook is ideal thanks to its high-quality pages and durable cover. It also comes with sticker labels so kids can decorate the cover to make it their own.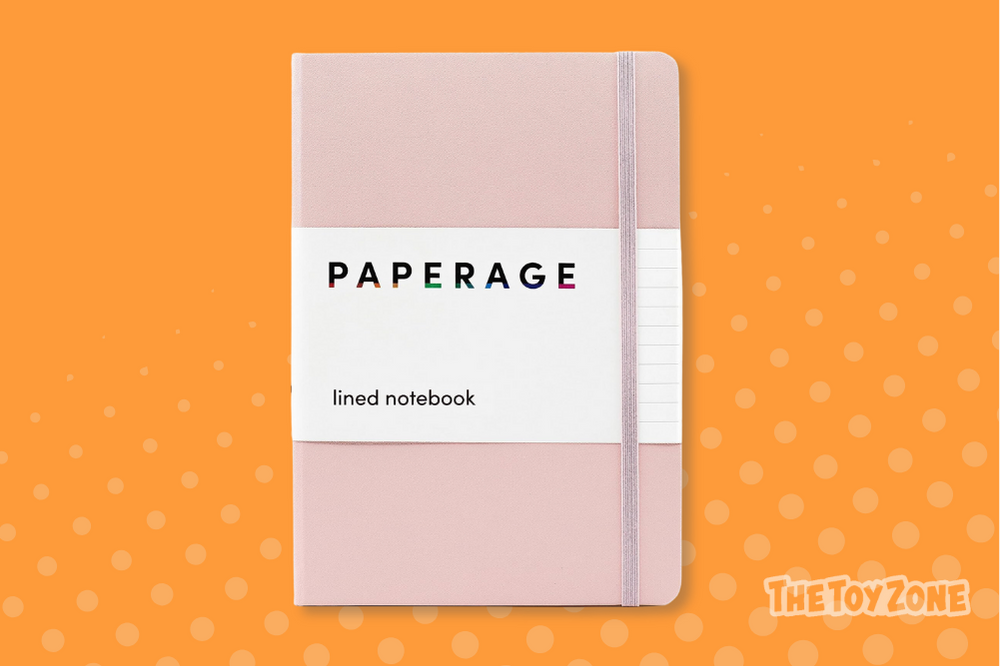 If your little intellectual wants to learn how to type, this typewriter keyboard from TISHLED is a great way to do so. As it's compatible with most smartphones and tablets, it doesn't require a computer, which makes it a good option for kids. Plus, the typewriter design makes the different keys easy to see and feel and, therefore, get the hang of typing.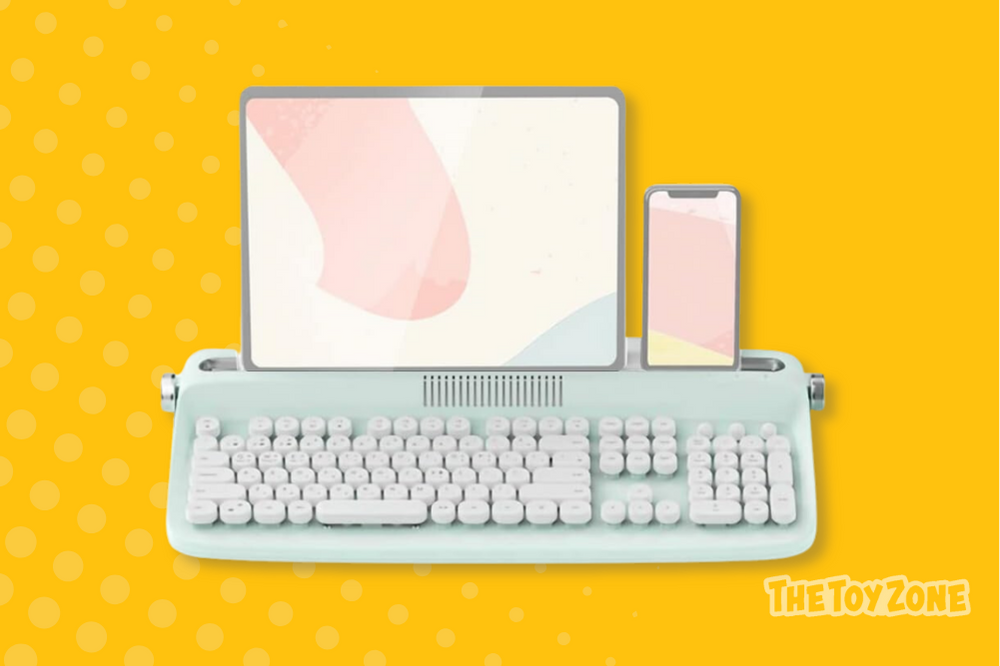 ---
Gifts for Anime Lovers
If your kiddo is creative and loves anime, they probably spend a lot of time drawing their favorite characters. In that case, they'll love this book, which will help them finesse their skills and soon draw anime characters that look like the real thing. With simple, step-by-step instructions, this book will quickly turn kids into expert anime artists.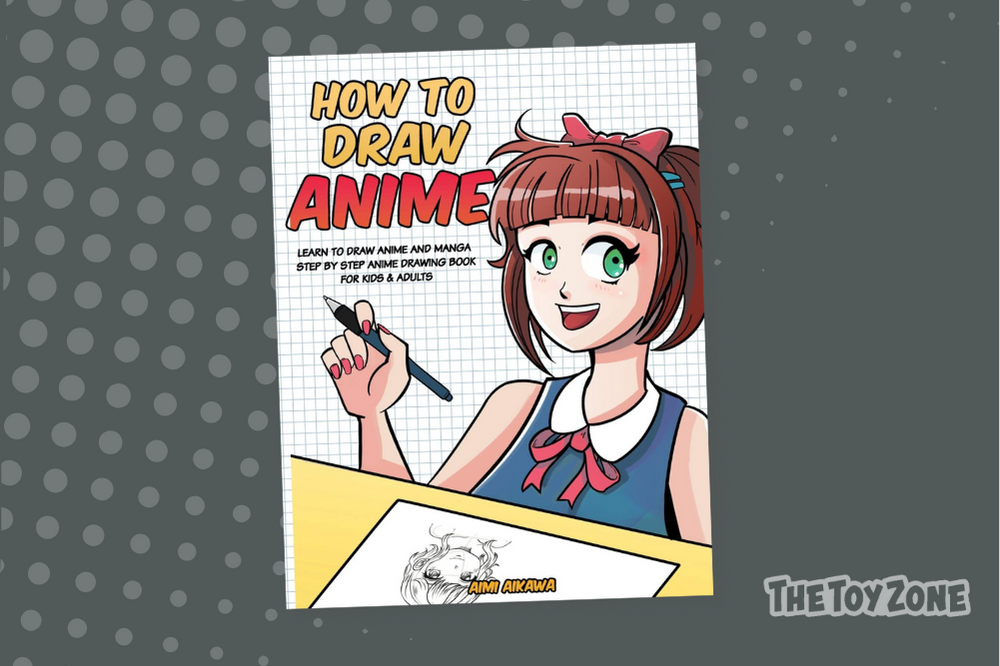 Any Demon Slayer fan would be thrilled to receive these adorable figurines of the anime's key characters. These figures are designed to be displayed (hence their 15+ age rating), but they are made of durable PVC, so there's no reason why you can't play with them. They are also super cute and wonderfully detailed, so your kiddo will appreciate them for years to come.
Kids never seem to have enough T-shirts and if they are into anime (and ramen, of course), they will love this Ramen Cat option. This isn't explicitly a kids' shirt, but if you buy a size small, it should work for most 8-year-olds with a loose fit. The design is super cute and looks nice and bold in person, while the cotton construction makes it soft and comfy.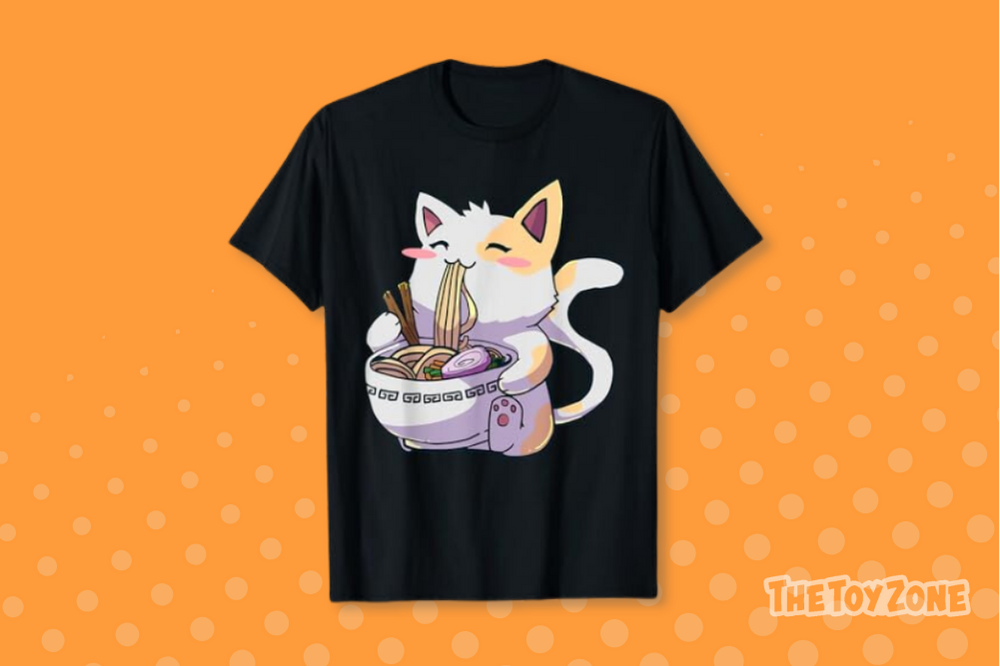 ---
Gifts for Young Photographers
You might think that today's kids wouldn't be impressed by a Polaroid camera. Still, something is fascinating about watching the photo you just took print in real-time. Physical photos hold a tactile specialness that digital ones just can't match – kids will love decorating their rooms with their photographs. Plus, the latest Polaroid model is chargeable via USB-C and is made from 40% recycled materials.
If your little one is obsessed with selfies, it's best not to fight it – after all, you might just have a future pro photographer on your hands. This selfie ring light will help you get the perfect lighting for any indoor photos, whether they are selfies or not. With three lighting options, each with ten brightness levels, the possibilities are endless.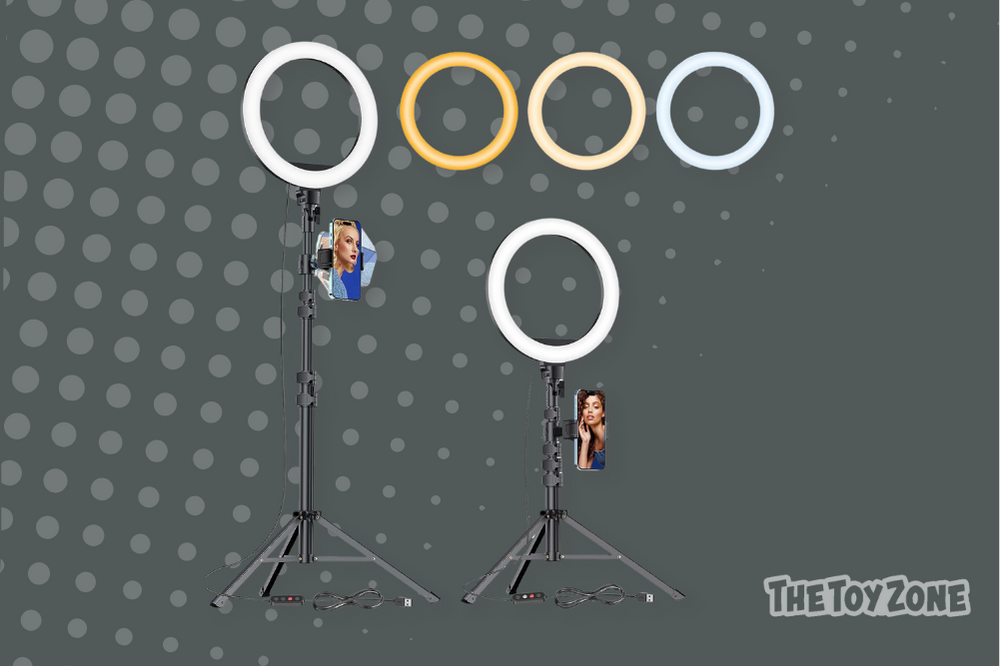 Let's be honest – a good camera is expensive and at 8 years old, you can't be sure this photography hobby will last. Luckily, with this lens kit, you can turn your smartphone into a proper camera with a wide-angle, fisheye, and macro lens. It's an affordable way to upgrade your phone and give your little photographer many more creative possibilities.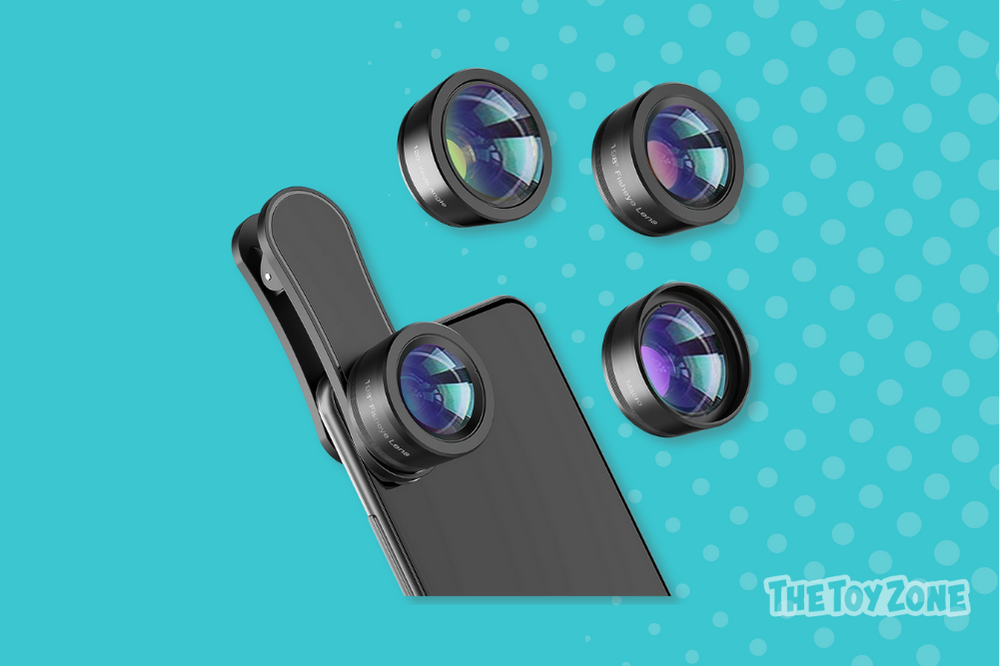 ---
Gifts They Can Use in School
If you're shopping for one of the millions of Fortnite-obsessed 8-year-olds, this backpack will surely be a hit. Featuring a fun and colorful design inspired by the game, this will definitely help them proclaim their love to the world. It's also a very well-made and spacious backpack, though it isn't explicitly kid-sized, so it's best for taller 8-year-olds.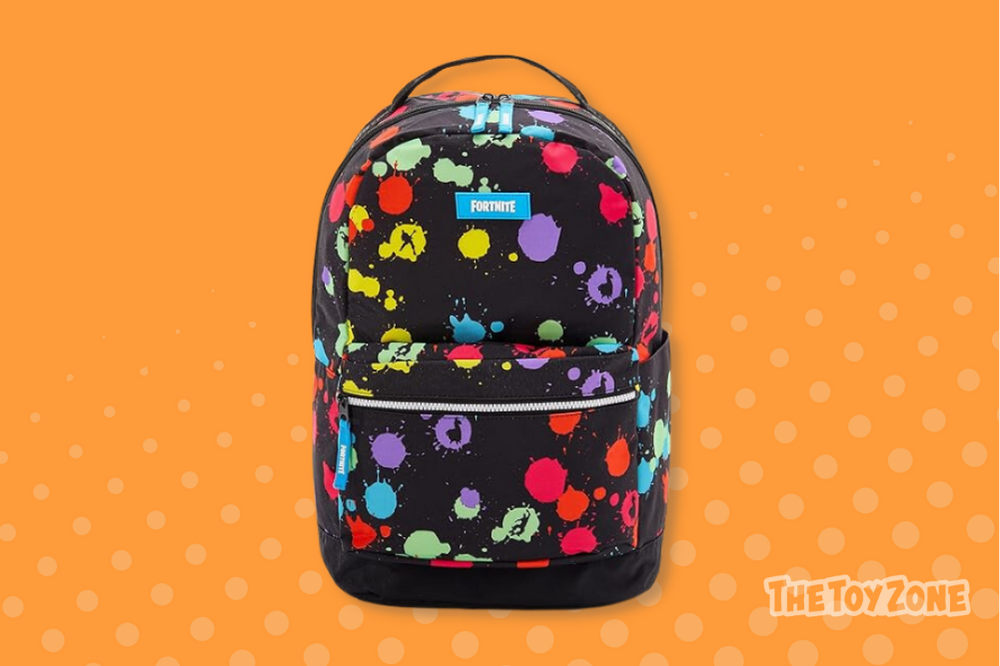 It may seem a little pricey for a water bottle, but the Stanley Quencher will last your child a lifetime. Plus, thanks to its insulated stainless steel construction, it is guaranteed to keep their drink refreshingly cool (or piping hot.) Having such a cool water tumbler will remind kids to stay hydrated, and the cleverly designed lid means it's easy to drink from while remaining leak-free.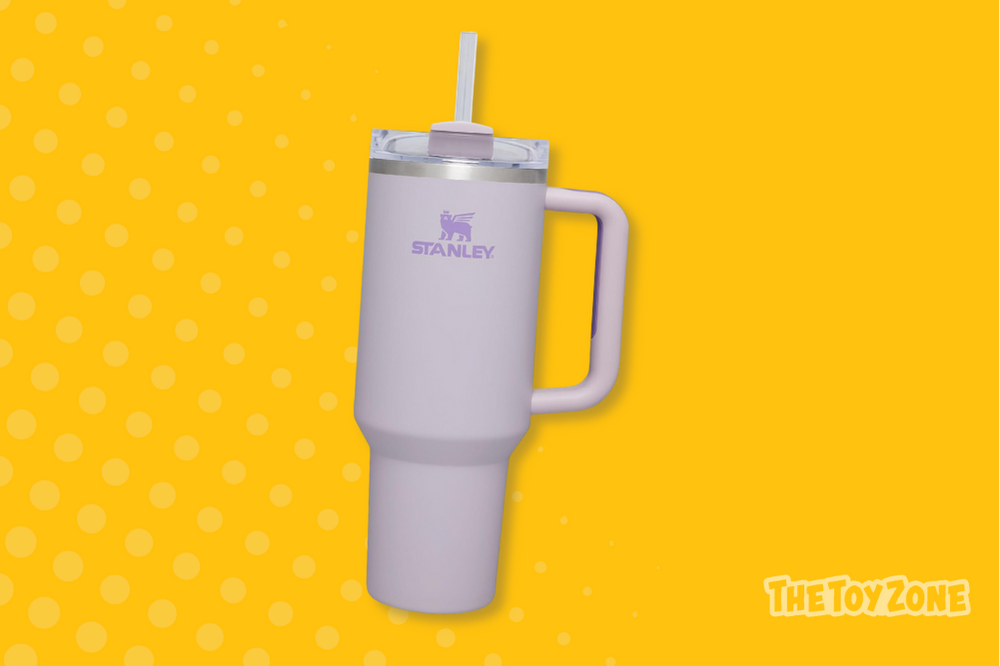 When they're in elementary school, kids seem to go through pens faster than you can blink. So this 28-pack of multicolor ballpoints is an excellent buy as it will keep them well stocked for a while. Plus, kids love anything with a slightly gadgety feel to it, so they'll get a kick because each pen is six pens in one.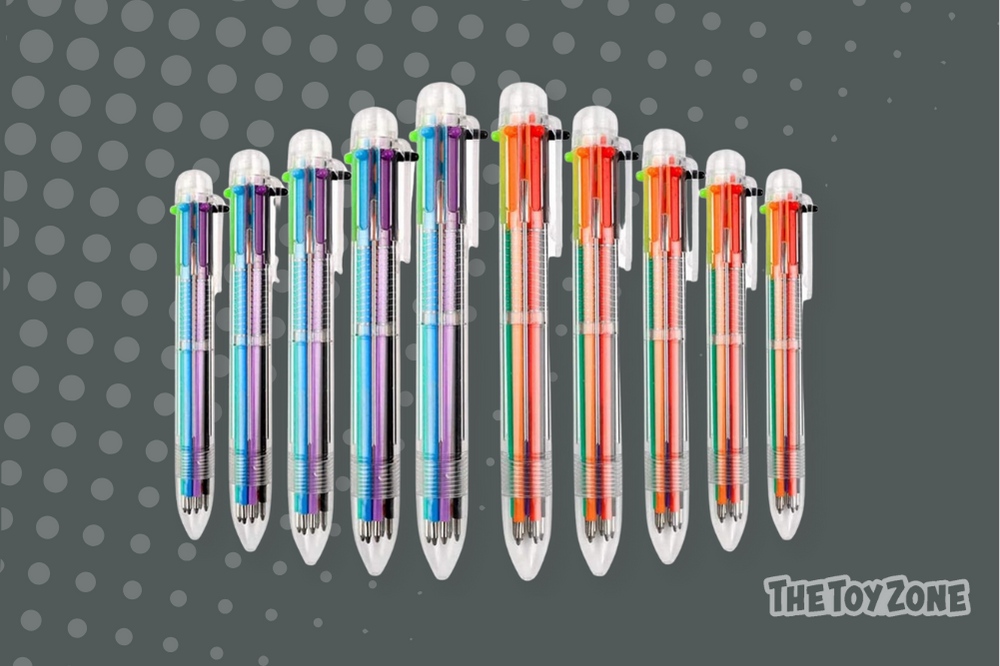 ---
Gifts for Their Room
By 8, kids usually have many drawings, paintings and photographs they would love to show off. These photo clip string lights are the perfect way to do that and turn their bedroom into a magical fairy bower simultaneously. The 33-foot light string comes with 8 50 clips for attaching pictures and it also makes a fantastic nightlight for kids who don't like the dark.
Here we have another night light option, this time one that's perfect for Star Wars fans. But this isn't just any Star Wars night light – it's an illusion lamp that uses a laser-etched optical acrylic plate to project a 3D image. The lamp can project images of the Death Star, R2-D2 or the Millennium Falcon and the 3D lighting looks mind-blowing and futuristic.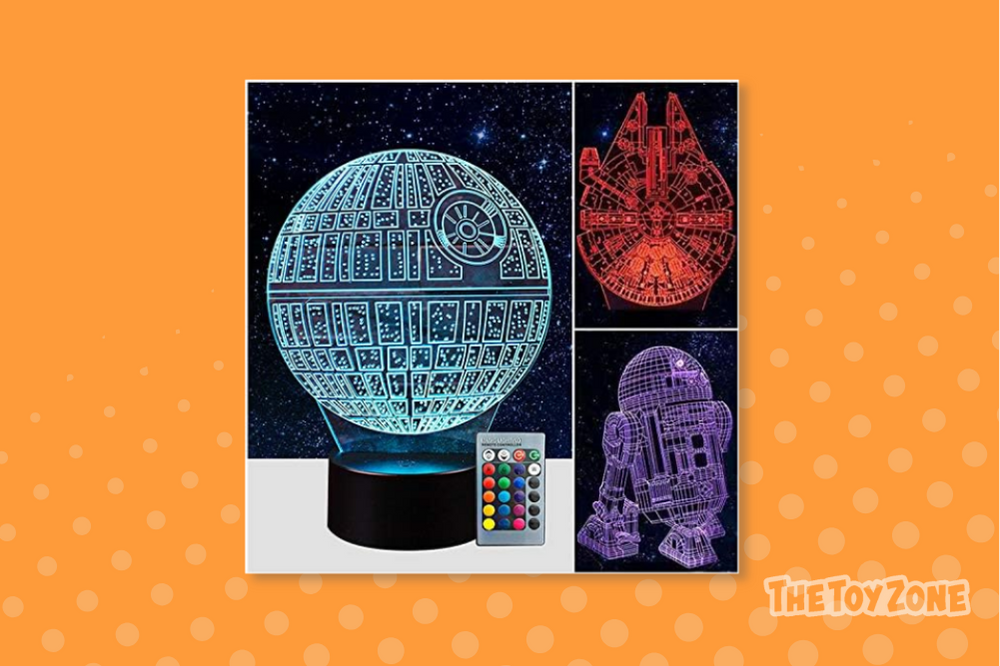 Nobody likes getting up early in the morning to go to school, but this cute alarm clock can make it a little easier. This great little alarm clock features a simple snooze button, a large digital LED display that's easy to read morning or night and a fully adjustable volume. It can even double as a night light if you make the display bright enough.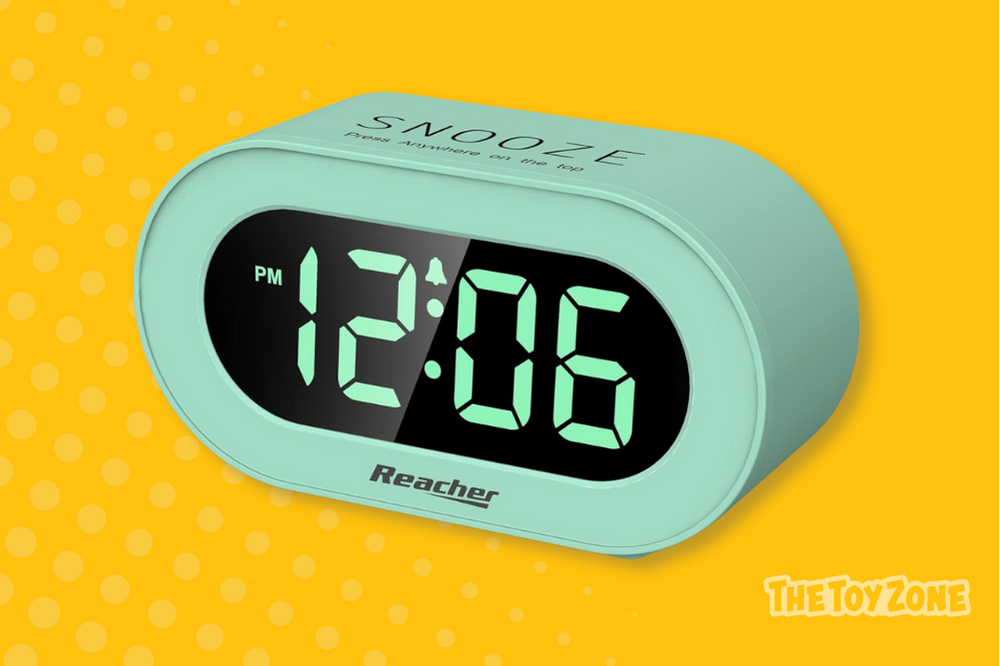 ---
Gifts They Can Wear
By age 8, many kids have built deep friendship bonds that they want to show off. Friendship bracelets are a time-honored way to do that, so this friendship bracelet maker is a great gift. Featuring all the necessary equipment and step-by-step instructions for many different designs, this is a beautiful creative activity that encourages kids to spread love and friendship.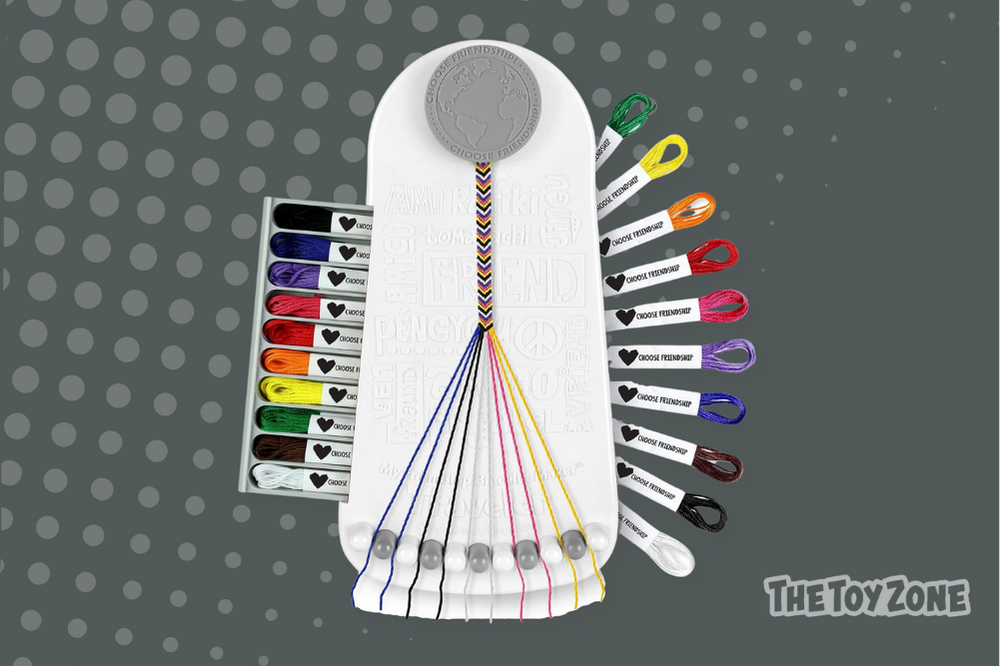 Anything glow in the dark is an automatic winner for most 8-year-olds, but add the ability to draw your own designs, and the cool factor goes through the roof. The clever thing about this T-shirt is that you draw on it with light, meaning the design fades in 5 minutes, so it's endlessly reusable. This T-shirt will turn your kid into the coolest walking canvas you ever saw.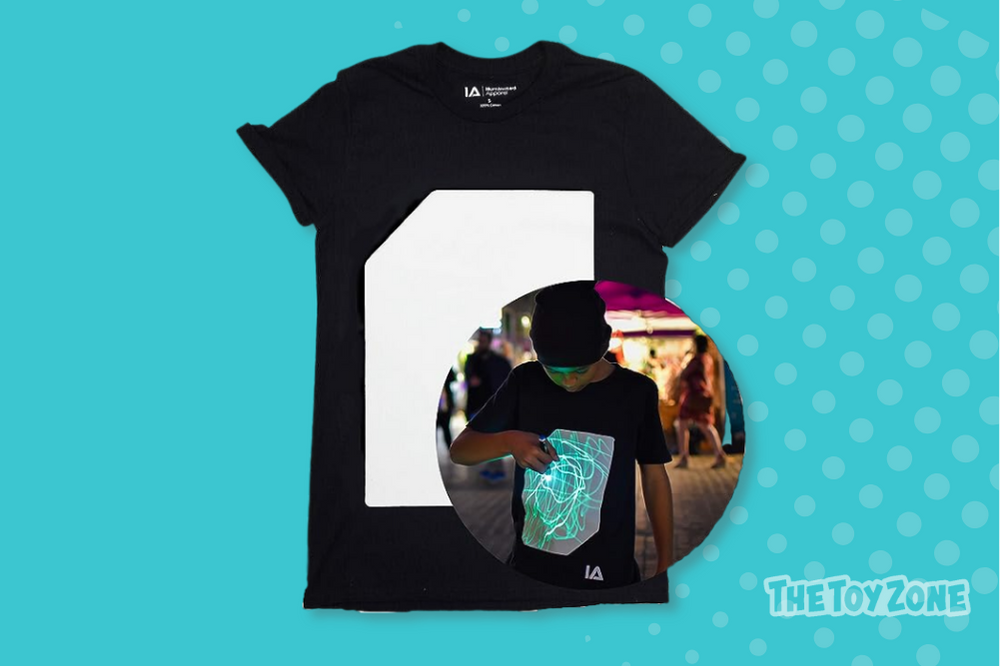 Often, when kids say they want a smartphone, they often want something to use for fun activities and games. This smartwatch is the perfect solution as it is packed with all the features kids love, including games, a camera, a music player, a pedometer and more. However, with no phone or Wi-Fi function, they do not need to worry about accessing the internet.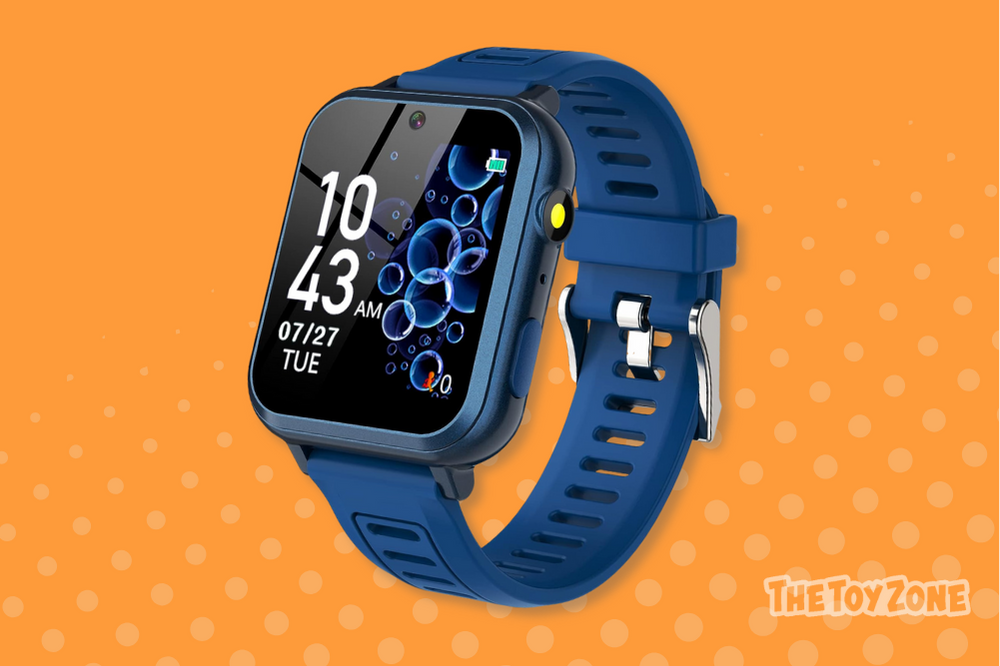 ---
Frequently Asked Questions About Gifts for 8-Year-Olds
🙋 What do 8-year-olds like as a gift?
8-year-olds like all sorts of things. At age 8, kids are still definitely playing with toys and games, but they're also old enough to appreciate non-toy gifts, such as clothing items that show off something they love. 8-year-olds may love to receive anything from craft activities, outdoor games and stuffed animals.
But they are also becoming individuals and tend to be very clear on their likes and dislikes. And there's nothing worse than the disappointed face of a kid you got the wrong gift for. So, instead of trying to guess, ask their parents what types of activities or media they're currently into and buy accordingly.
🙋 What should 8-year-olds be doing?
In terms of developmental milestones, by 8 years old kids should be able to dress themselves, tie their own shoelaces and catch a ball using their hands. Many 8-year-olds also show a rapid development of mental skills and can better express their thoughts and feelings. They may also exhibit slightly less focus on themselves and more on others, making their friendships more critical than ever.
Of course, kids all develop differently, so if your 8-year-old isn't doing all these things, it doesn't necessarily mean anything is wrong. Make sure to support your child wherever they are, give them tasks that help them develop a sense of responsibility and talk to them about their daily life at school, their friends and the future.
🙋 How do I deal with my 8-year-old's attitude?
If your 8-year-old has suddenly begun to offer snarky comments, rolled eyes and shouted refusals, know you're not alone. Around early-middle childhood, kids love to test their parents' boundaries with cheeky behavior they picked up from the media and the playground. And while it's hard not to react sometimes, remember that if you take the bait, you're usually making the problem worse.
According to family educator Fran Kammermayer, disengaging is the best thing to do. Be clear that their attitude is unacceptable, but as a result, you won't engage with it. Your child will quickly learn they don't get much out of back-talking you. Also, remember to reward respectful communication and model it yourself – you can't expect kids to be polite if you aren't either.
---
So… What Gift Should You Get?
Unfortunately (or fortunately), 8-year-olds are not all the same, so you'll have to consider your 8-year-old's likes and interests before deciding on a gift.
Do they love building things? Then a LEGO set will always go down well. Are they more into imaginative play? Then maybe go for a Barbie or action figure set.
Do they love nothing more than running around outside like a little monkey? Then try this Ninja obstacle course.
Did you find the perfect gift that wasn't on this list? I want to know about it, so pop me a message below.