Our review: Take your kids back to the future with this awesome and cool new version of the classic old Polaroid camera.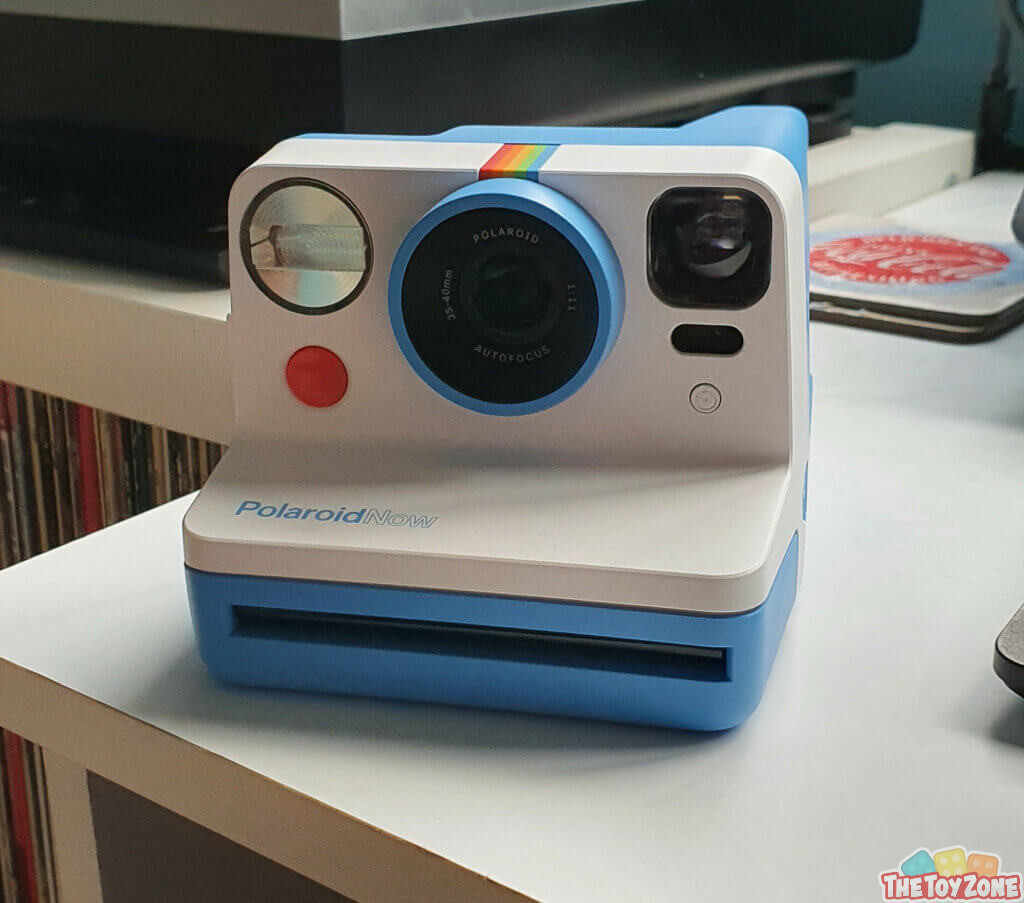 Today's kids have grown up in a world of digital photography. The normal for them is taking as many photos as they need to get the right shot, checking them instantly, and deleting any that didn't work out. If you have teenagers, you'll probably know this all too well as they take 8000 photos until they get the perfect one to post online.
They know nothing of going on vacation, taking only as many photos as your film will allow and not being able to see if they're any good until you're back home, you've had them developed and you open them to find that half of them are out of focus.
I tried telling my kids about these Olden Times and they looked at me like I'd said we used to have to drive Flintstones-style cars when I was young. Of course, there was another way to take photos without the hassle of a trip to the mall and that was with Polaroid, which brought 'instant' photography to a pre-digital time in our lives.
Being able to take a photo, wait a few minutes, and actually hold it in your hands was an incredible step forward, so it's no wonder that Polaroid is still an iconic brand today, even if we all carry much more powerful cameras in our pockets every day. But if you're old school like me, you'll know that photos shouldn't just live in the cloud or on social media. They're there to be treasured, pinned up, and shared, in person, in real life.
That's one of the big appeals of the Polaroid Now cameras, modern versions of the old classic analog cameras from our own childhoods. So I got one to introduce my kids to this world and they loved it.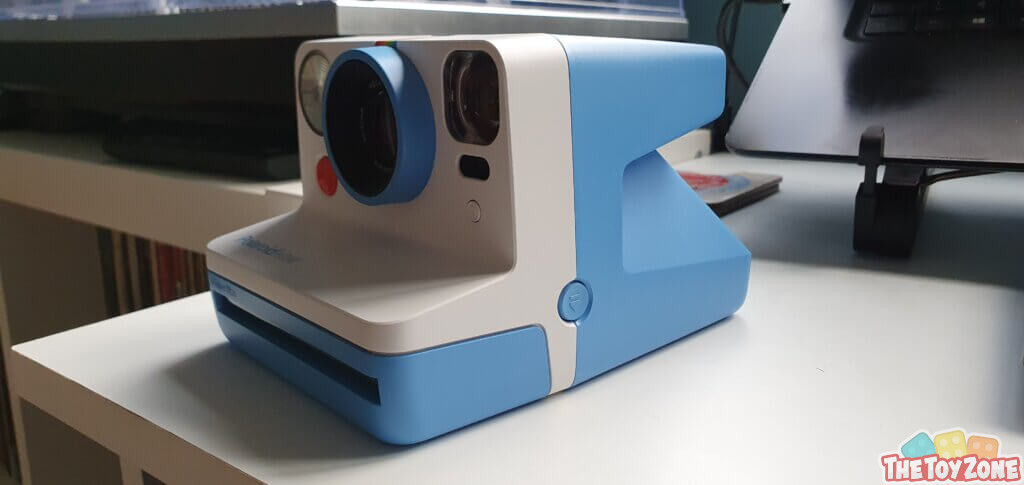 The Polaroid Now is an instantly cool thing to have, with vintage stylings (and color choices) that just look amazing. It's also a deceptively simple thing to use. To take a photo, you just need to load in the film, point, and click. There's a bit more work to actually take good photos, but I'll get to that.
One thing to note though is that it's possible to buy this camera on its own without the film. Please don't do this if you're buying it for your children, because the camera on its own doesn't actually do anything. It's 100% analog, so there are no digital copies of the photos, and without the film, you can't take any.
Sale
Polaroid Color Film for I-Type Double Pack, 16 Photos (6009)
DOUBLE PACK FILM: Polaroid Instant Color Film for I-Type cameras with two packs of 8 count film for a total of 16 photos.
LIGHT IT UP: Polaroid Instant Film loves light. The more light in your shot, the better your photo will turn out. Always shoot in bright light or use the camera flash.
DEVELOP: All photos appear blank at first. Photos develop within 15 minutes. Shield photos from the light and place them face down as they develop.
CREATE: Every photo you create is rich textured and unique. Unpredictable, imperfect, and impossible to reproduce.
STORE CHILLED: Temperature affects how the film works so keep it stored chilled in the fridge, do not freeze.
Another thing to mention is that the film is quite expensive. So when I say that this camera is teaching my kids the value of a photo, I mean that literally as well as symbolically. Every wasted photo has a financial cost attached, unlike a phone or tablet camera where they can take hundreds of photos without caring.
What I loved ❤️
Incredibly cool to look at and fun to use
Takes just 15 minutes to have your photo ready
Great nostalgia value
Teaches kids a whole new/old way to look at photography
What I didn't love that much 💔
Buying a camera without a film sets you up for early disappointment
The film is very expensive and gets used up quickly
Can be a steep learning curve, especially for younger children
Polaroid Originals Now I-Type Instant Camera - Blue (9030)
NOW Polaroid's new point-and-shoot analog instant camera has all you need to catch every life moment in an original Polaroid photograph
NEW & IMPROVED Now with autofocus it's simple to capture moments as you see them so you can relive them forever in sharp vivid color
DOUBLE EXPOSURE Frame two moments in one with double exposure or get yourself in the picture with self-timer and an accurate flash to make everyone look like they should
COLORFUL FUN Now is available in the 7 colors of the iconic Polaroid spectrum
POINT SHOOT KEEP FOREVER Now is compatible with both i-Type and 600 film. Film not Included.
Specifications:
The Polaroid Now couldn't be simpler to start using. You get everything you need in the package (assuming you've bought a version that comes with film) and can start taking photos almost immediately. It comes partially charged to use straight out of the box and includes a lead to charge it up.
The film is really easy to load, following the straightforward instructions. Simply slide it in (the right way up) and you're ready to go.
Taking the actual photos is also simple. You've got a flash option to use (it's automatically on but you can press the button to switch it off) but apart from that, there's just a big red button on the front to press to take your picture, which then shoots out of the front.
This is where things get a little more complicated because it's still possible to mess up your photo after you've taken it. Shaking it like a Polaroid picture might be OutKast's advice to the ladies, but it's not what you're meant to do with these photos, which need to be kept somewhere dark – or at the very least face down – for the time recommended on the film packet, which is normally around 15 minutes.
But be ready for lots of your kids' first photos to be a bit on the underwhelming side. The Polaroid Now takes practice to get used to the best lighting and to let the photo develop properly. But you'll get there!
So what did my sons think?
My kids were both really excited to get started with the Polaroid Now, while it took a bit of time for them to get used to the idea that this wasn't like an iPhone and they couldn't just take a load of photos and decide which one they liked best.
Practice makes perfect and this is a toy they'll keep coming back to, especially when it comes to taking real photos with a real camera. That's the joy of this and what will appeal to older kids and teenagers just as much as their aged parents.
TL;DR
Having this physical camera in their hands and being able to hold the physical photos was a revelation for my kids as well as a lovely blast of nostalgia for me. I took a photo of them with it and that'll be pinned up in my office for many years to come, instead of sitting along with thousands of others on Google Photos.
That's the power of a great photo that Polaroid Now has reminded me of – and taught my kids.
Here's a look at some of its competitors in the instant camera market.
Preview
Preview
Preview
Preview
As with all of our hands-on reviews, we bought this camera with our own money so that you know that it's an open and honest assessment without any bias or expectation of an overly positive review.