Don't judge a book by its cover with this new take on the classic STEM puzzle.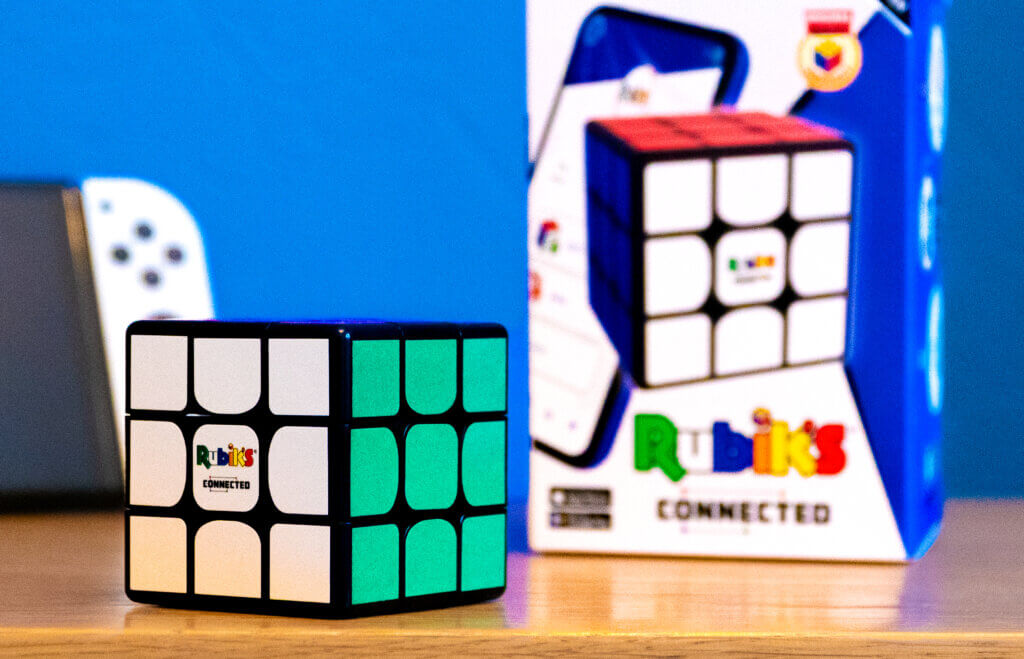 The Rubik's Cube was invented in 1974 by a Hungarian sculptor…BLAH, BLAH, BLAH. Okay, we get it. We all know what a Rubik's Cube is. It's that toy everyone had which was;
A. Played with for about 2 hours then promptly thrown across the room in anger, never to be played with again for at least a year.
B. Found after a year, played with for about 2 hours then promptly thrown across the room in anger, never to be played with for at least another year.
Or.
C. Solved in a matter of hours, paraded around victoriously in front of friends and family then put in a box never to be played with again for at least a year.
We've seen it, we've tried it, some of us (not me) even solved it. So why would we need to go through it all again, this time subjecting our own children to it? Well, as with everything, the Rubick's Cube has evolved, and now, it's digital.
Sale
The Original Rubik's Connected - Smart Digital Electronic Rubik's Cube That Allows You to Compete with Friends & Cubers Across The Globe. App-Enabled STEM Puzzle That Fits All Ages and Capabilities
SMART & CONNECTED - The known, original, iconic and classic Rubik's Cube reinvented for the 21st century. The Rubik's Connected cube is an innovative app-enabled cube puzzle game that connects to your phone or tablet through Bluetooth and allows you to LEARN how to solve the Rubik's, PLAY mini-games, IMPROVE your game and BATTLE with other cubers around the world.
INTERACTIVE - The free companion application tracks your smart cube's orientation and moves in real-time, allowing you to learn how to solve this cube puzzle and play through an interactive and engaging experience. Troubleshooting guidance included in App
TRACK PROGRESS - Use the mobile application to track your electronic cube progress, get accurate stats and improve your solve time. Challenge yourself and get better! Sharpen your skills and join our global leaderboard.
EASY TO INSTALL AND USE - Charge your Rubik's Connected Cube, install the Rubik's app and make sure your Bluetooth connectivity is turned on. If you are using an Android device you may need to activate your location services. Now- you are all set to go. If you have any issues with your Rubik's Cube connectivity, our support team will be more than happy to assist.
STEM & EDUCATIONAL- The Rubik's Connected academy will teach ANYONE to (finally!) solve the Rubik's Cube in just 7 simple steps! Strengthen your problem solving, memorization skills and hand & eye coordination. Great for kids! Turn screen time into a quality educational time. This Rubik's Connected cube will easily become your family's favorite game for a Saturday night!
Rubick's Connected is the cube for a new generation. A generation that lives a life where smartphone apps and toys come hand in hand.
Once you've unboxed the cube you'll need to charge it. It comes with a USB to something I've never seen before cable which plugs directly into the center square of one side. Whilst it's charging you can go ahead and download the app which is available in the Apple Store or Google Play.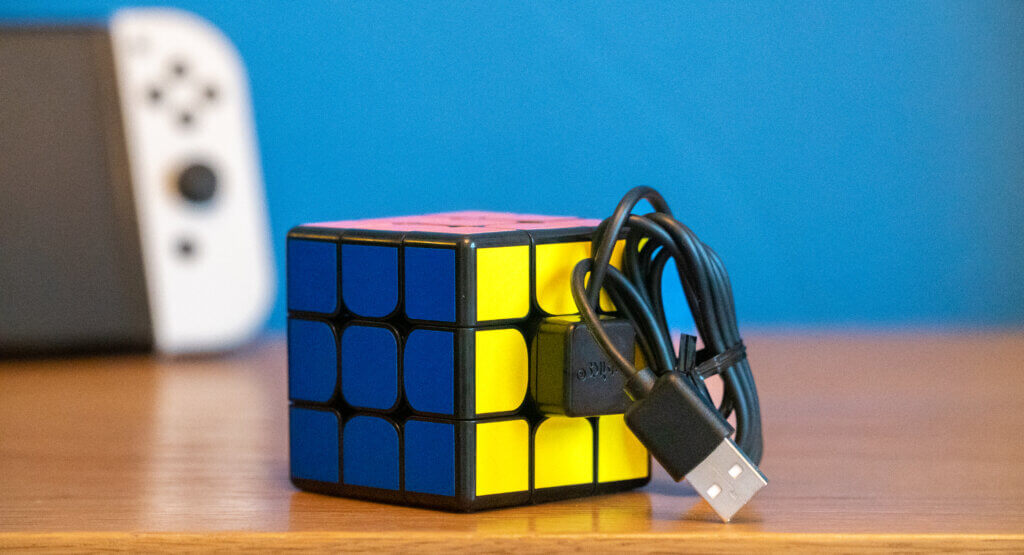 So, the cube is charged, I've downloaded the app, let's do this.
Our Verdict: I'll admit, I was kind of skeptical at first. What could they possibly do to re-invent this classic 3D puzzle? Well, for those of you who experienced A. or B. a new Rubik's world will finally open up where you can learn how this toy works and actually be able to solve it.
This is where the app comes into play. Using Bluetooth, the cube connects with your smartphone.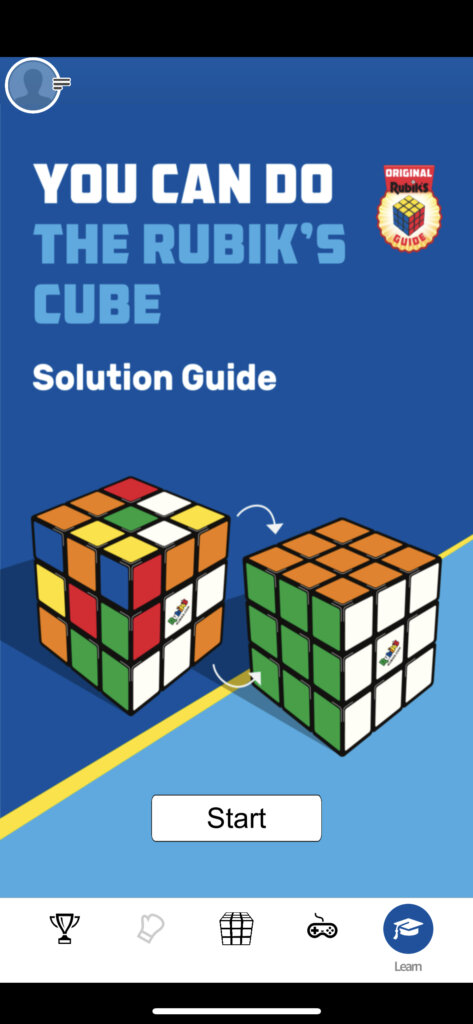 Using a series of lessons to complete, the app will teach you in, real-time, the best way to hold, spin, and play with the cube. Each lesson is a step-by-step guide that gives you the option to start as a beginner, intermediate, or advanced (show off).
One thing that I wasn't expecting from the app is that the cube on the screen moves when you move the physical cube! It tracks where the colors are and calculates which move should make next.
Once you've completed the guide, the app really opens up. You can pit yourself against other players in different countries, play solo changes like time trials, or enjoy one of the five new games including Paint It, Cube Hero, and Patterns.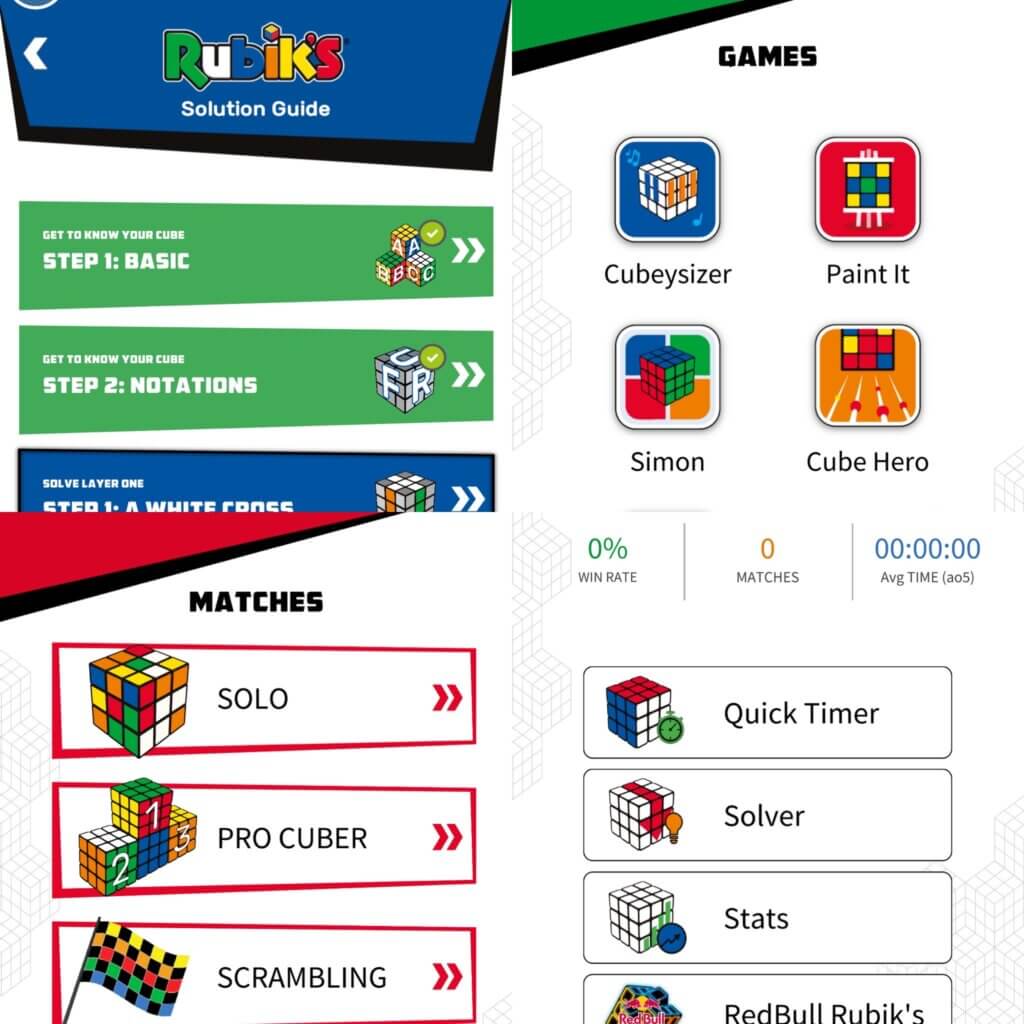 What I loved ❤️
There's a quick action spinning the tiles making them easy to move with one hand
The charger is easy to connect and charges pretty fast
The app is extremely easy to use and looks great
The Bluetooth range is quite far. I was connecting even when in different rooms of the house
What I didn't like as much 💔
You have to sign up to the app for it to connect
There is a tiny lag from when you move the tiles to when the app reacts
This nearly 50-year-old STEM toy is no longer just for the gifted, it's now for everyone and with new games, challenges, and puzzles to solve either by yourself or with people around the world, Rubik's Connected have done a job I didn't think could be done and given the Rubik's Cube a new lease of life for puzzle fans both young and old.
The Rubik's Connected isn't the only toy out there attempting to reinvigorate our love for the Cube. Here are a few other options on the market.
Preview
Preview
Preview
Preview