Being 9 is a special and exciting time — a turning point where you're no longer a little kid but not quite a teenager. You're on the verge of hitting those double digits and can't wait for people to treat you like an adult.
At this age, kids are all so different and unique in their own way. Some love spending time outdoors, running around and playing sports with friends. Others prefer getting lost in arts and crafts, creating amazing things and letting their imagination thrive. And then there are those kids who would like to curl up with a book and explore thrilling adventures or distant universes.
Interests start to take shape, and every 9-year-old has favorite hobbies and preferences they can't get enough of. Those interests become a big clue for anyone trying to find the perfect gift. If you know what a 9-year-old loves, you're already halfway there.
But the best gifts for them should strike the right balance — stimulating their brains and creativity without being too childish. They're ready for more challenging games and experiences that make them think and learn while having fun.
Considering all this, I have carefully curated a collection of gift ideas tailored to this unique stage of life. I covered every hobby and interest under the sun so you can pair the 9-year-old with the perfect gift.
Let's get started and find the perfect gifts for the kid you're buying for…
Gifts for LEGO Builders
The iconic Llama Village stands tall at over 12 inches and consists of more than 1200 pieces, making it a mega-build perfect for play and display. Inside the modular llama, a treasure trove awaits with micro-scaled Minecraft figurines, furniture and a hidden Llama Trophy. When the village faces peril, the many figures can step into action with their axes, crossbows and other accessories or pull the tab on the back of the big llama's head and watch it 'spit' LEGO pieces at the hostile mobs.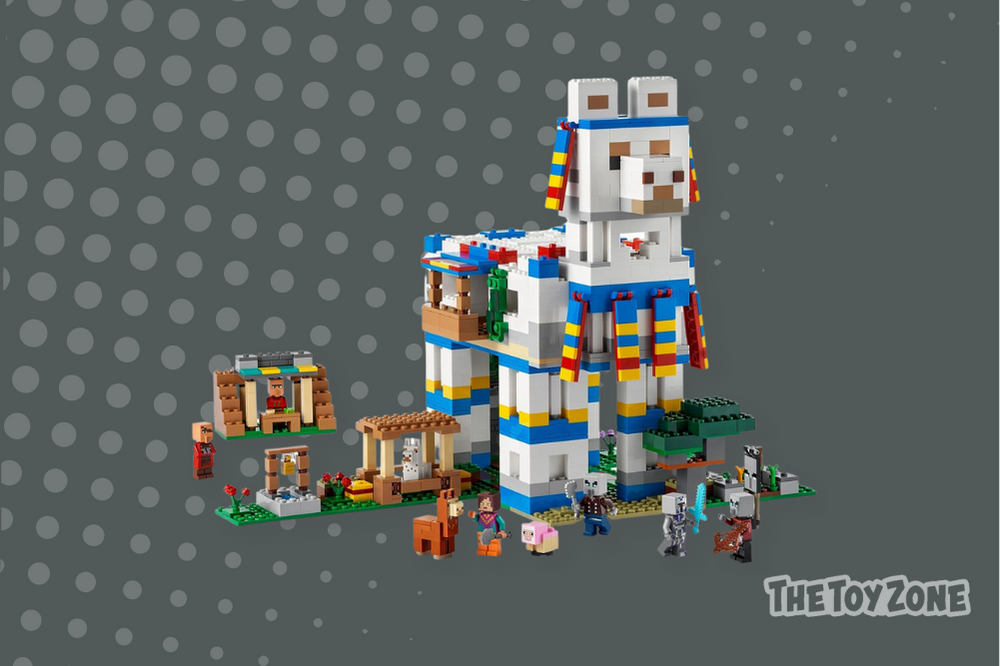 Young designers are in for a real treat with this jewelry-making kit that brings LEGOs to stylish wearables. With five adjustable bracelets in vibrant colors, an array of colored mosaic tiles, special opalescent charms and graphic tiles, kids can immerse themselves in endless design possibilities. They'll craft and redesign their jewelry collection, expressing their style as they go. This kit is the perfect gateway to a world of imaginative and fashionable fun.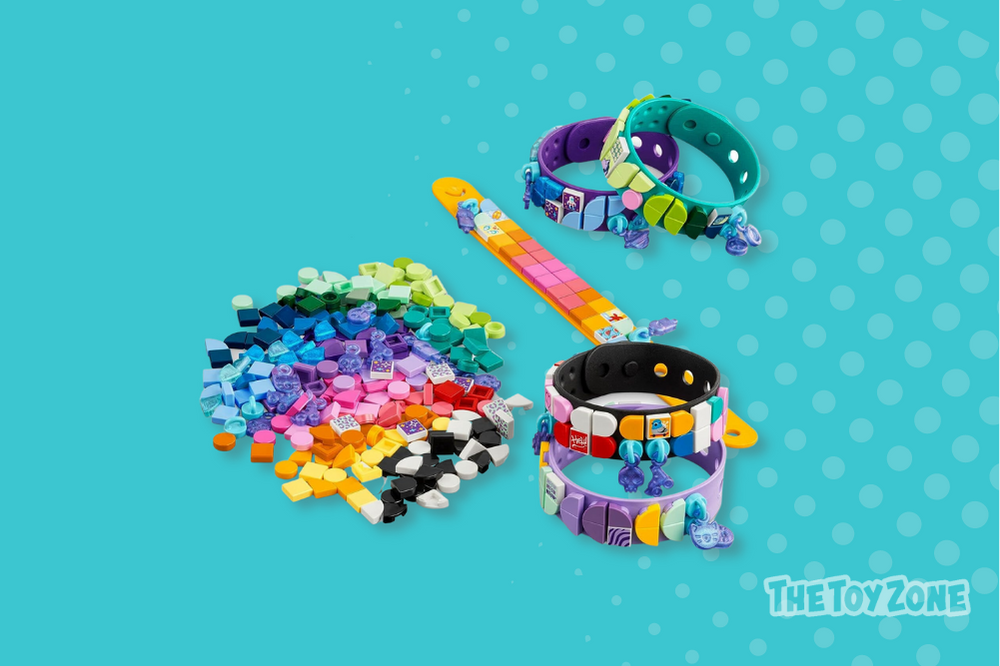 The Downtown Noodle Shop set is everything an excellent play set should be, featuring many funny details and functional elements like the townhouse's opening doors, mini-figures and a vehicle —an ice cream-selling tricycle. The two-story townhouse is the primary model, but the set can be rebuilt into two others, also with unique details: a bike shop with a newsstand and art studio or an arcade with three gaming machines.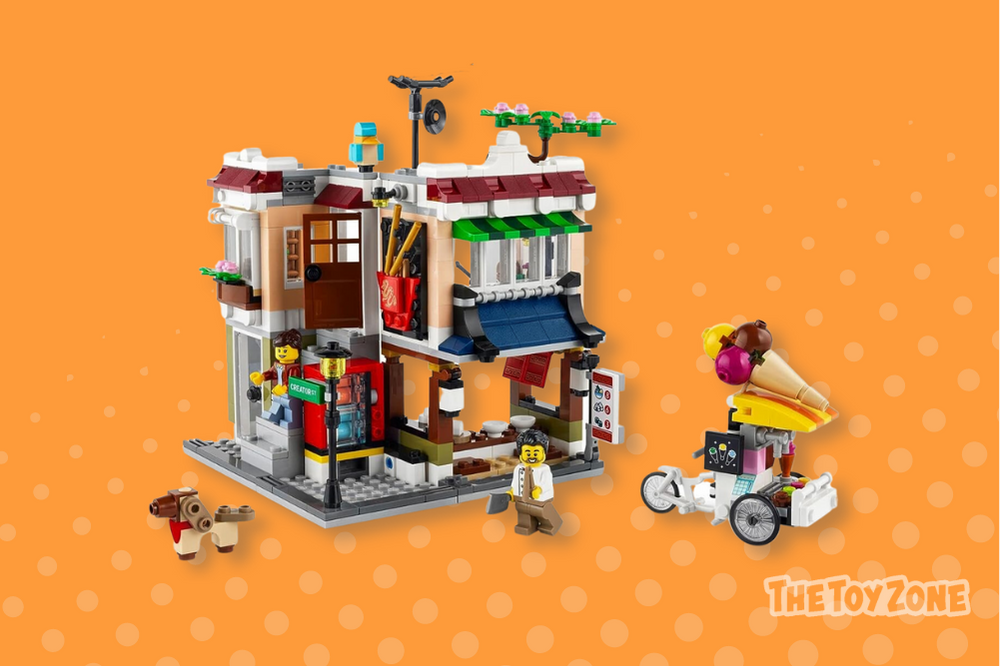 The over 900-piece set is a realistic replica of the real thing, with many specialized pieces to give this racer an aerodynamic look. The working functions include the W16 engine, the moving steering wheels and the opening scissor doors. Once assembled, the Bugatti Bolide will proudly stand ready for display, brimming with intricate details and also fully prepared to take on any thrilling race that comes its way.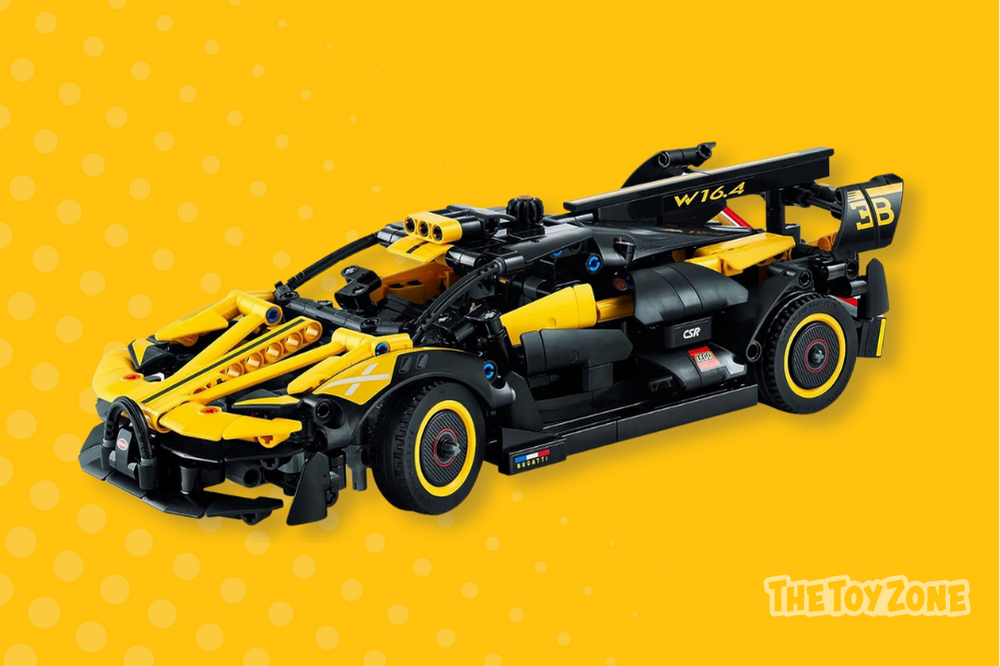 ---
Gifts for Kids Who Love Stuffed Animals
When it comes to soft, huggable plush toys, bigger is always better, and this super cute cat plushie takes it to the next level. This larger-than-life kitty measures up to 150 cm long, making it the perfect cuddle pillow for all ages. Whether your kid wants a cozy companion while watching movies, reading their favorite book, or a super soft buddy to snuggle up with during sleep, this cat plushie has got them covered. Filled with down cotton, its plush and huggable texture ensures endless cuddles and comfort.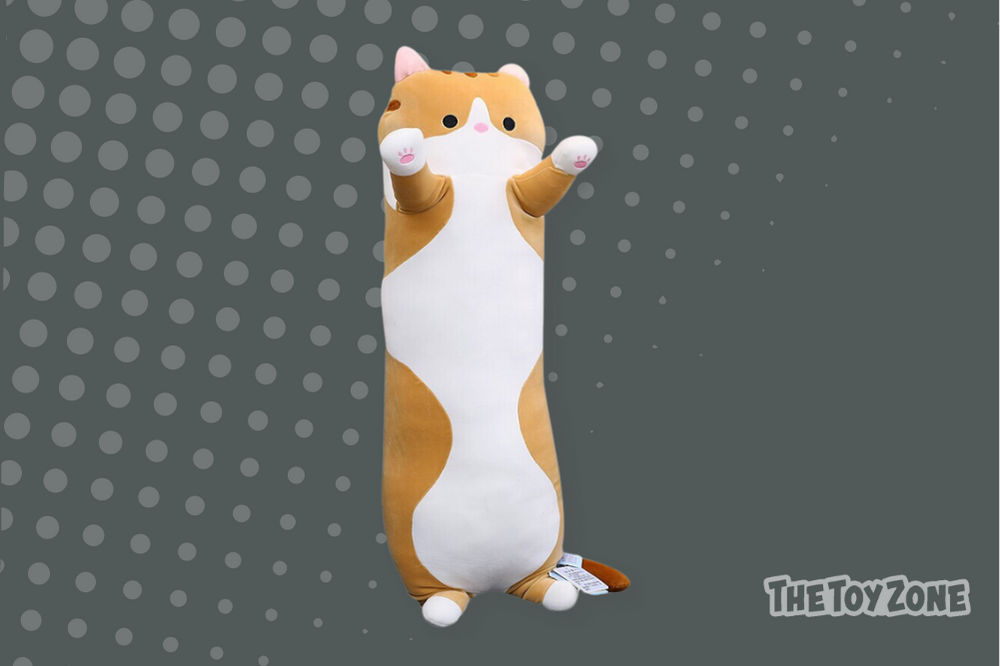 Inspired by Trevor Henderson's Siren Head, it captures the essence of horror-themed excitement. Bringing the character to life like never before, Siren Head plush is perfect for imaginative play while maintaining its soft and cuddly appeal, just like any good plush should. Crafted from quality fabric with sturdy stitching, it guarantees hours of huggable fun.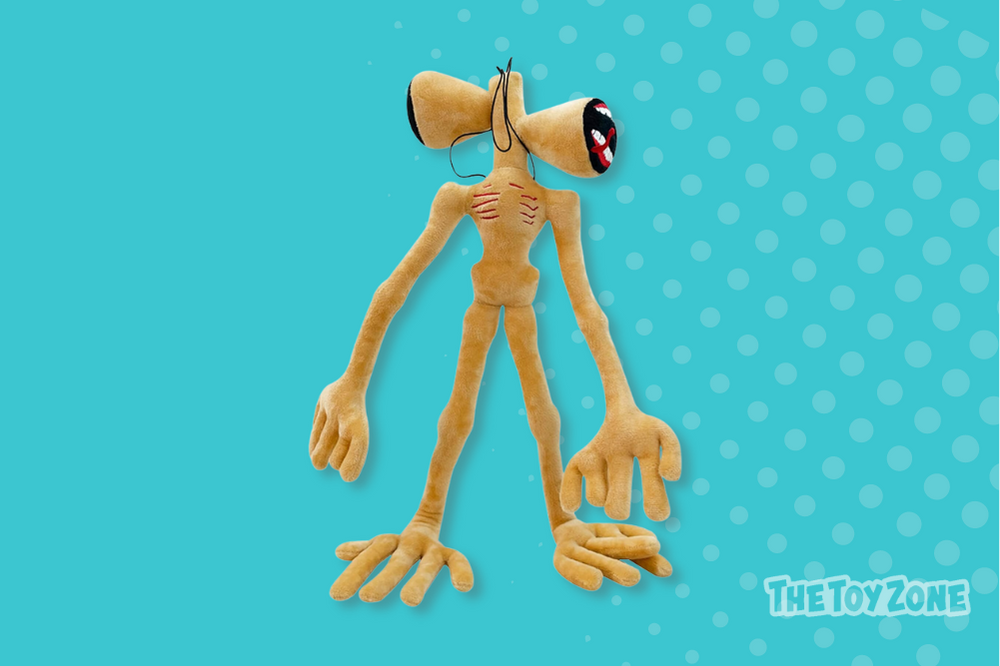 Hei Hei Dancing Plush is loud, cheeky and goofy — everything you can expect from Hei Hei. With its bright colors and soft touch, this plushie captures the essence of Hei Hei's hilarious personality.
Press his left wing and watch his wobbling and clucking antics like in Disney's Moana movie. This plushie is sure to bring non-stop laughter and giggles.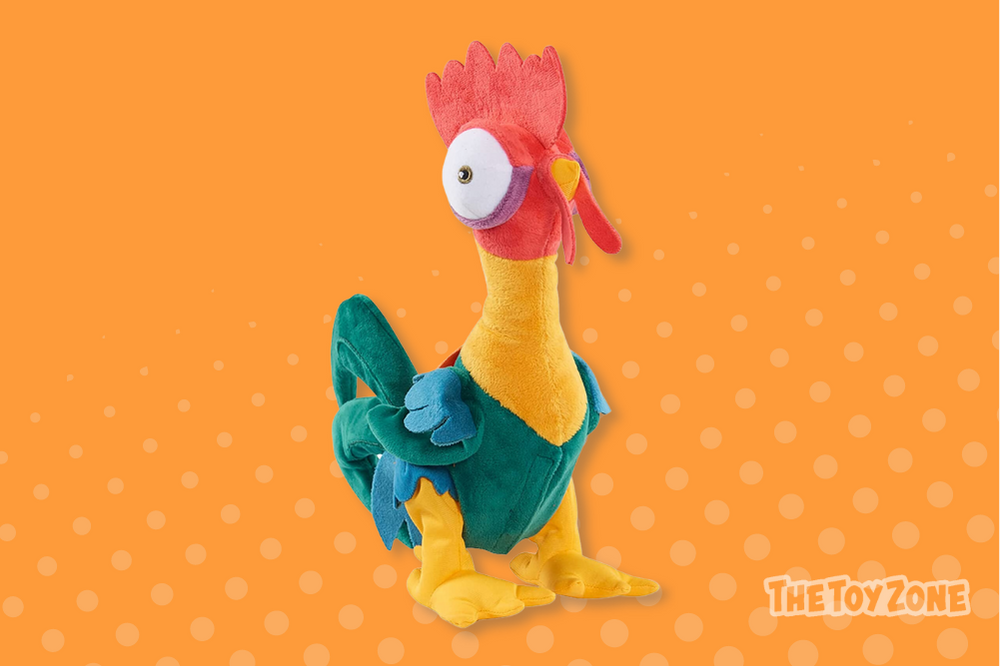 The Super Mario Bros. Movie has brought the beloved Nintendo family's main character into the spotlight. Whether your kid is a long-time fan of Super Mario or a newcomer, the Tanooki Mario plushie is a wonderful collectible and a plush toy. Little Buddy has worked their magic on this soft plush doll, with impressive attention to detail and high-quality craftsmanship, to stand out in any Mario enthusiast's collection.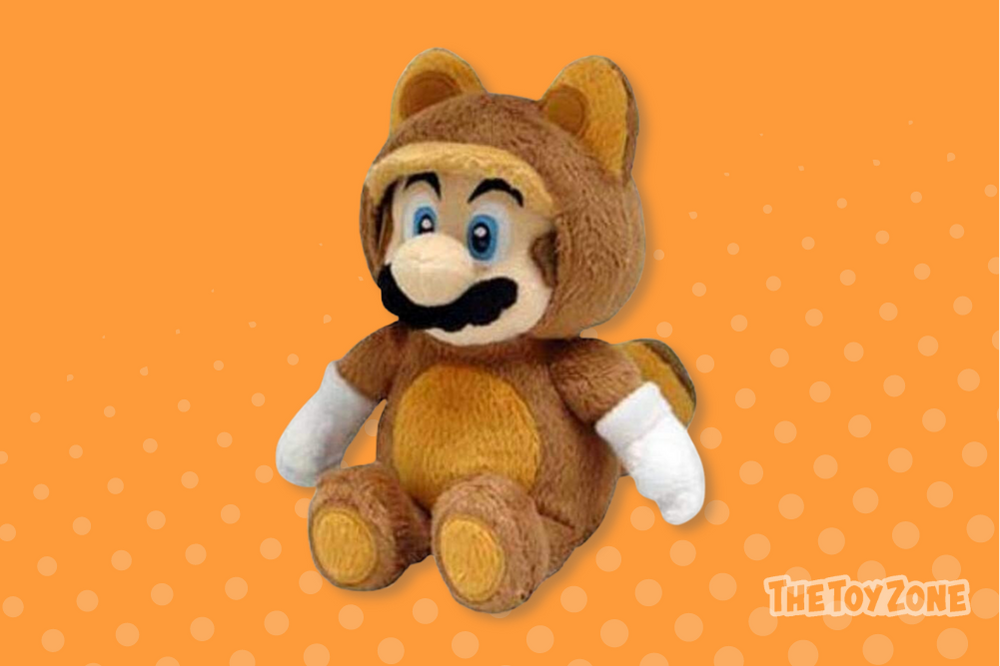 ---
Gifts for Marvel Fans
This 6-inch-scale Nakia figure is fully posable with over 10 points of articulation. Kids can pose her in various action-packed stances, bringing her character to life in their own creative way. With her armor accessories, alternate helmet head and signature ring blades, the possibilities for recreating your favorite movie scenes or dreaming up brand-new heroic quests are endless.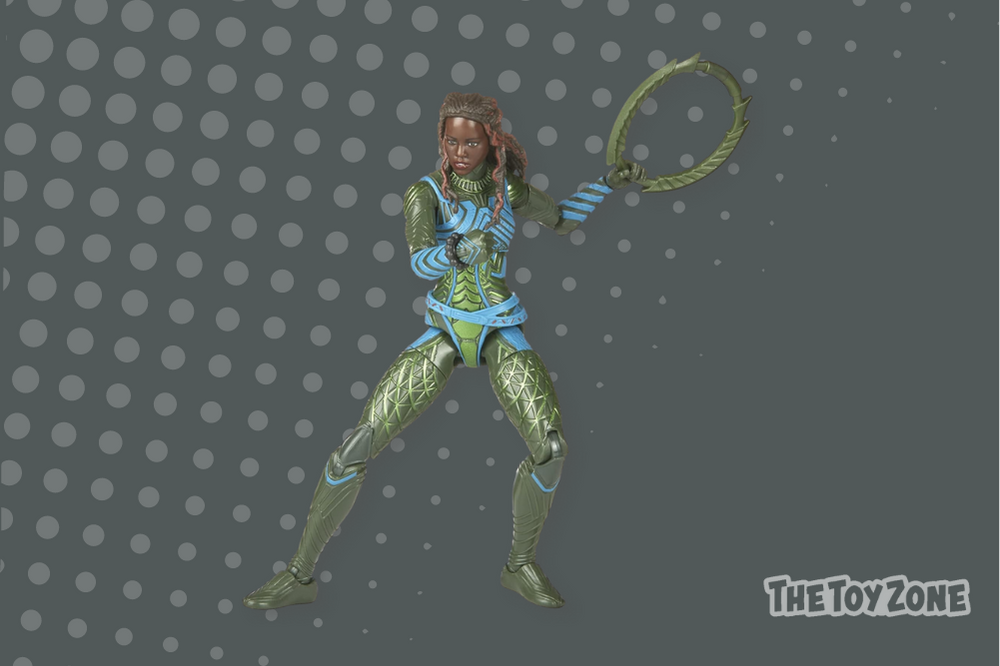 Race against opponents in teams or one-on-one gameplay to decipher 56 characters from across the Marvel universe. Test your superfan skills, decipher the identities of your favorite heroes and even discover some lesser-known Marvel characters for an extra challenge. Awarded Winner of the 2023 National Parenting Product Awards and the Toy Insider Award, this game is the perfect addition to family time or get-togethers with friends.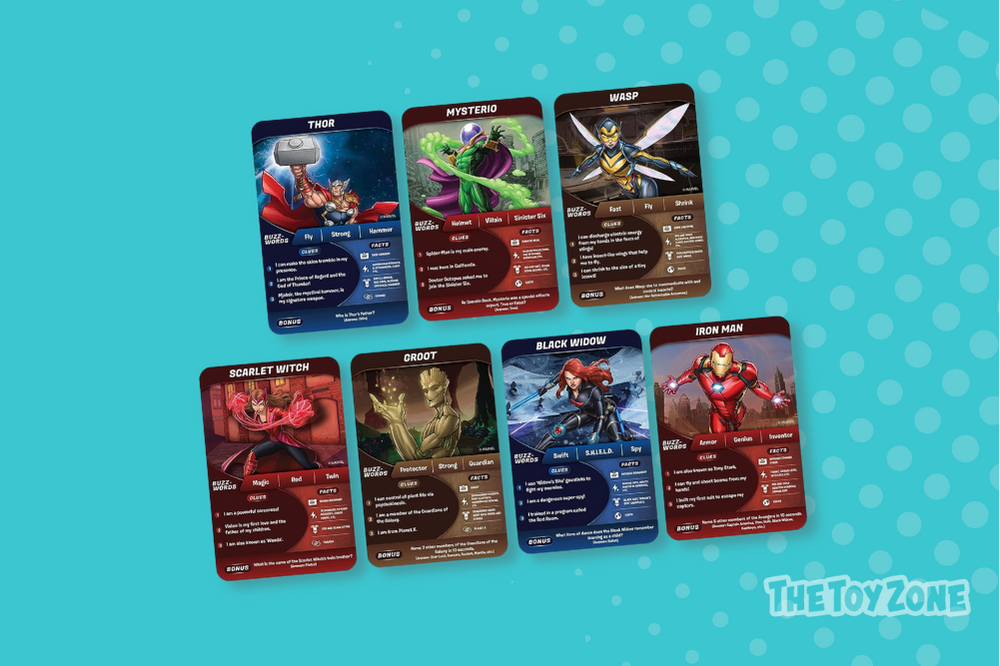 Crafted with meticulous attention to detail, this mighty hammer features the iconic Asgardian runes on its head and textured detailing on the handle, capturing the essence of Thor's legendary weapon. Kids can embark on ferocious battles or engage in imaginative play without worry with its soft foam head and sturdy, hard plastic handle.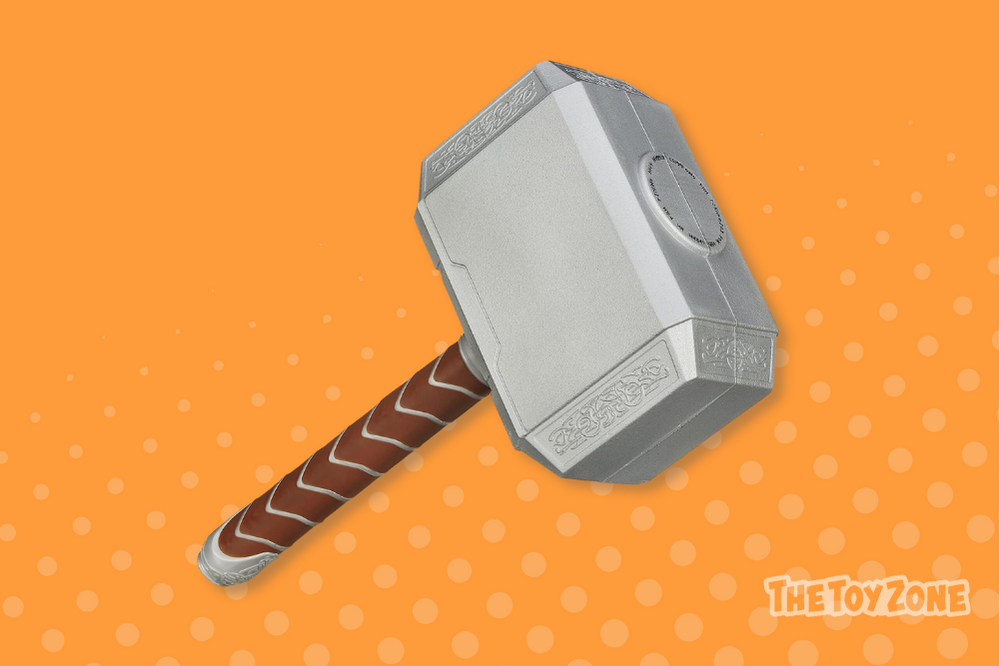 ---
Gifts for Barbie Fans
Step into the world of blockbusters with the special-edition Barbie The Movie doll. This captivating doll flawlessly captures Margot Robbie's essence, from her "perfect day" pink gingham dress to the delightful daisy drop earrings. Every stunning detail will enchant kids and collectors alike. With posable arms, Robbie's Barbie doll can wave as she says 'Hi Barbie.' to your kid's Barbie set.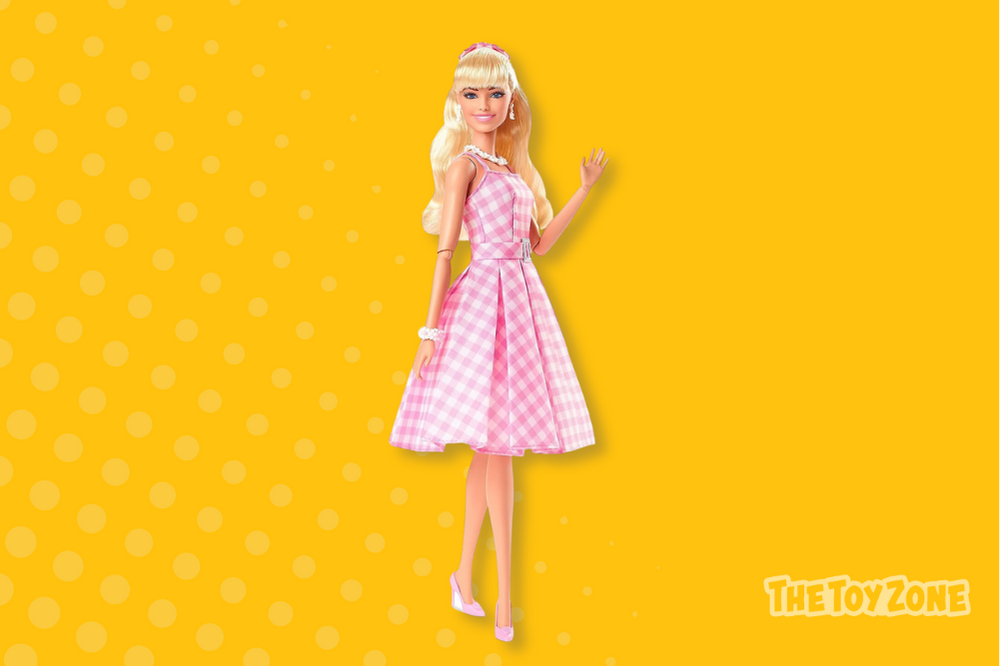 The MEGA set comprises over 1700 pieces and unfolds to offer 37 inches of play space in Barbie world. Inside the DreamHouse are a cozy bedroom, a fabulous wardrobe, a fully-equipped kitchen, a chic bar and a pool featuring the iconic pink slide. Plus, it has four buildable micro-dolls, one Barbie, one Ken and two fashion mannequins for the closet. This is a great building set but also a beautiful display piece.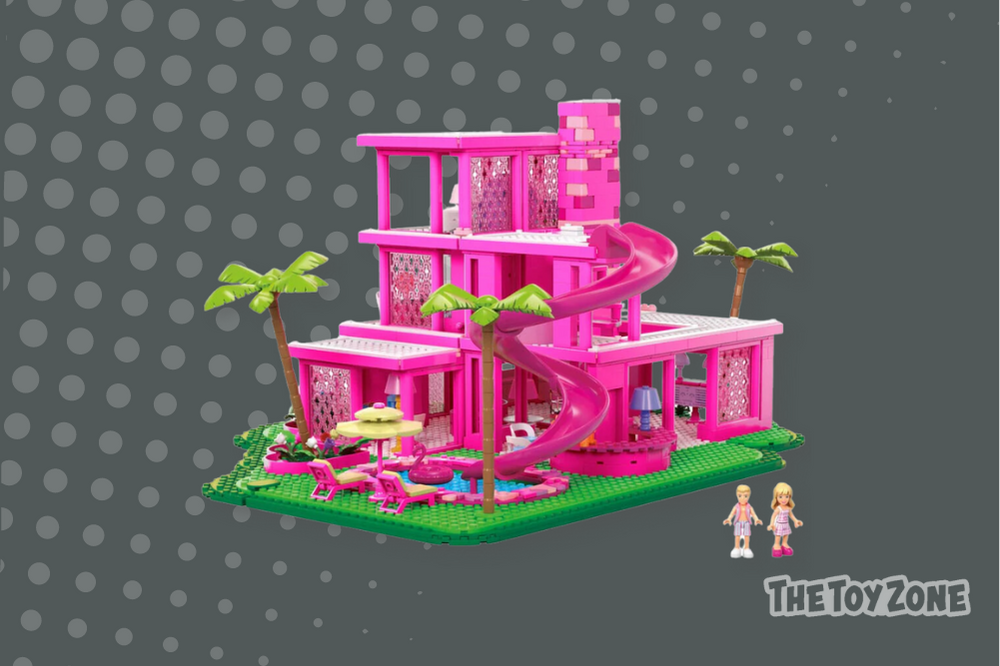 The Styling Barbie toy is perfect for endless hairstyling fun. Your child can brush, braid and design trendy hairstyles using colorful extensions, barrettes and a unicorn headband. Plus, they can give Barbie a fresh manicure with the nail color applicator. Made from safe materials, it's easy for kids to use. The set brings all the tools to spark your child's creative flow.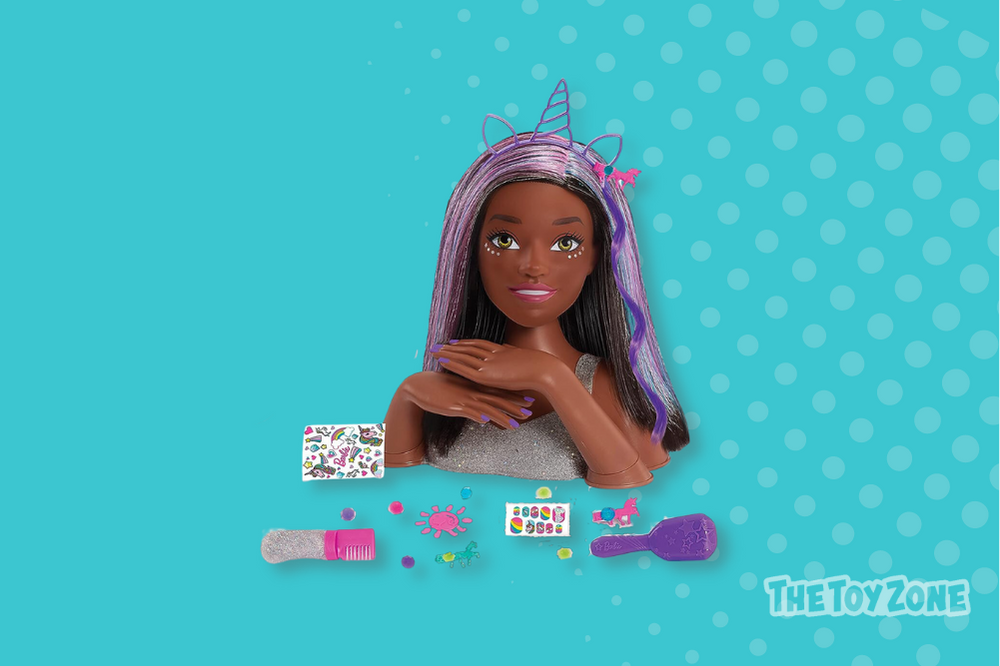 With their "more is more" attitude and posable, articulated bodies, the Extra Dolls go to a whole new level with their extravagant hairstyles, bold color choices and playful, over-the-top looks. Each comes with 15 fashion accessories unique to their style and a pet. Barbie Extra Doll #13 has a long, pink-tinted, crimped hair that comes with her extravagant, glass-wearing corgi puppy.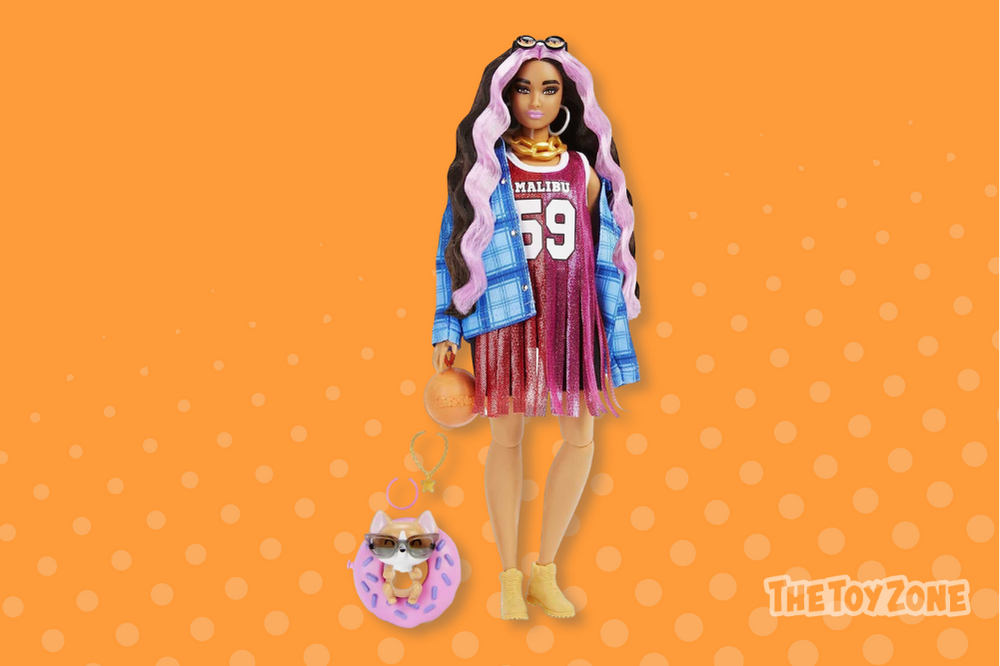 ---
Gifts for Kids Who Love the Outdoors
Timeless fun meets modern design with the AYL Flying Discs. Designed with an aerodynamic shape, the discs will glide effortlessly through the air. Lightweight and easy to throw, the catch is also super easy, thanks to the open-centered structure and smooth edge. Plus, the rings glow in the dark.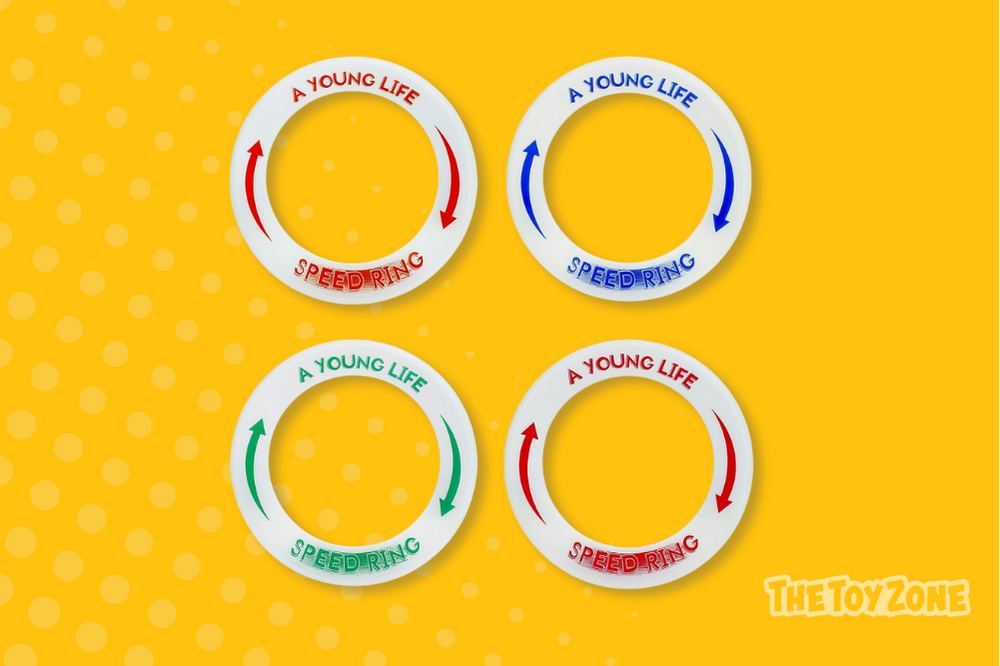 Crafted from heavy-duty parachute nylon, this hammock is incredibly durable and resistant. It is super easy to set up, take down and pack, and the included straps let you adjust the height without re-tying it. It even has an attached pocket for keeping your phone or water bottle close by and just relaxing. Plus, it's available in a range of brightly colored designs.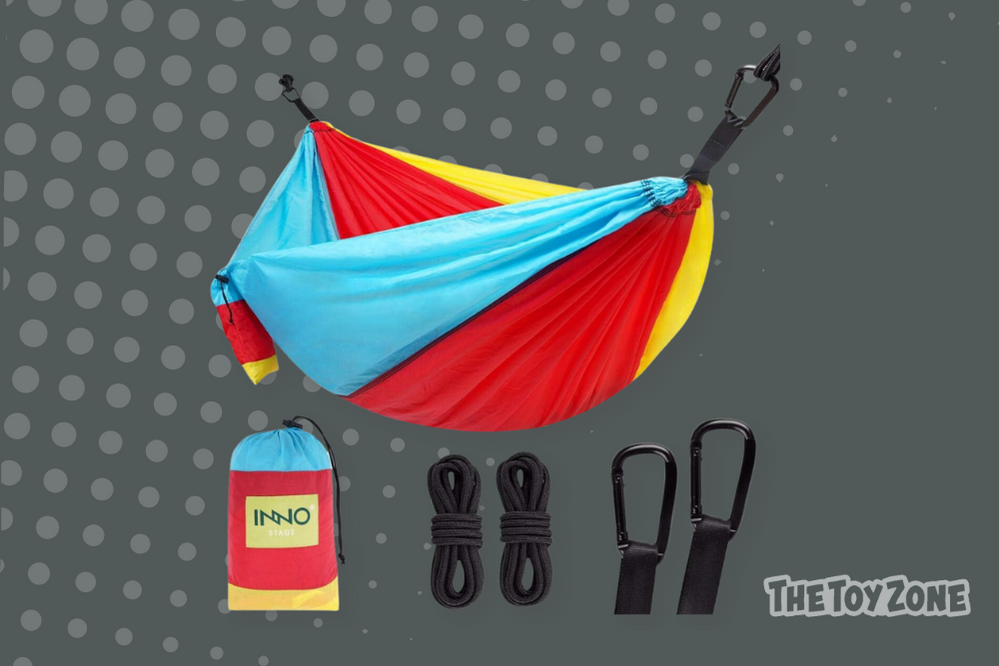 The Kicksy Scooter is an iconic, lightweight ride in various beautiful color combinations. Its foldable design allows easy portability, making it perfect for on-the-go adventures. The larger wheels offer a smoother ride; the extra-wide, anti-slip deck ensures a secure footing and comfortable ride, and the foot brake provides safety and stability. This scooter will last for years thanks to the highly adjustable bars.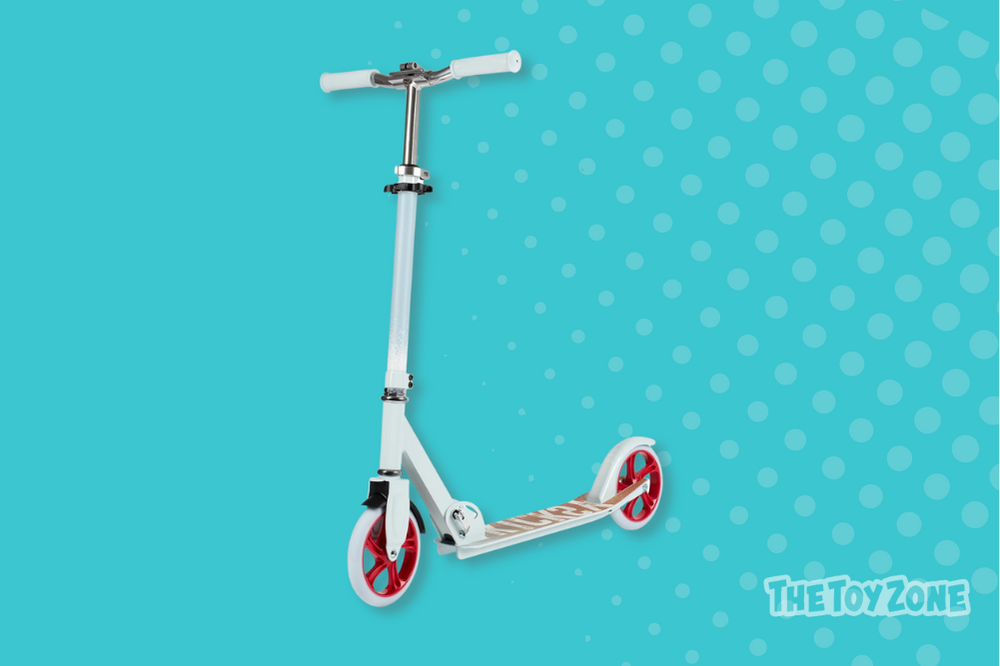 ---
Gifts for Gamers
The Switch is the best console of its generation, and the OLED model takes it to the next level. With the crystal-clear OLED screen, young gamers can enjoy immersive gameplay in handheld mode for on-the-go or connect it to the big screen and play with friends and family. This is also The Legend of Zelda edition, one of the year's most popular games.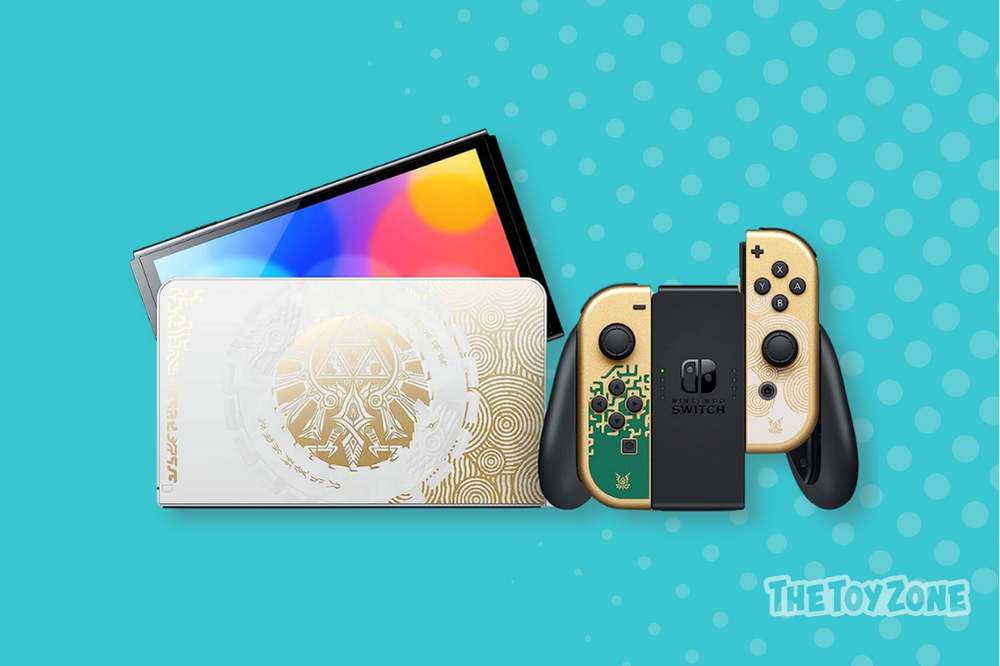 Designed with comfort and style in mind, this chair takes gaming sessions to a whole new level. The spine-supporting feature ensures optimal support, making those marathon gaming sessions a breeze. Its memory foam seat and wide frame create a cozy and inviting seating experience, perfect for kids who enjoy sitting cross-legged during their adventures in virtual worlds. And when it's time to take a break, the rocking function lets them unwind and relieve stress in style.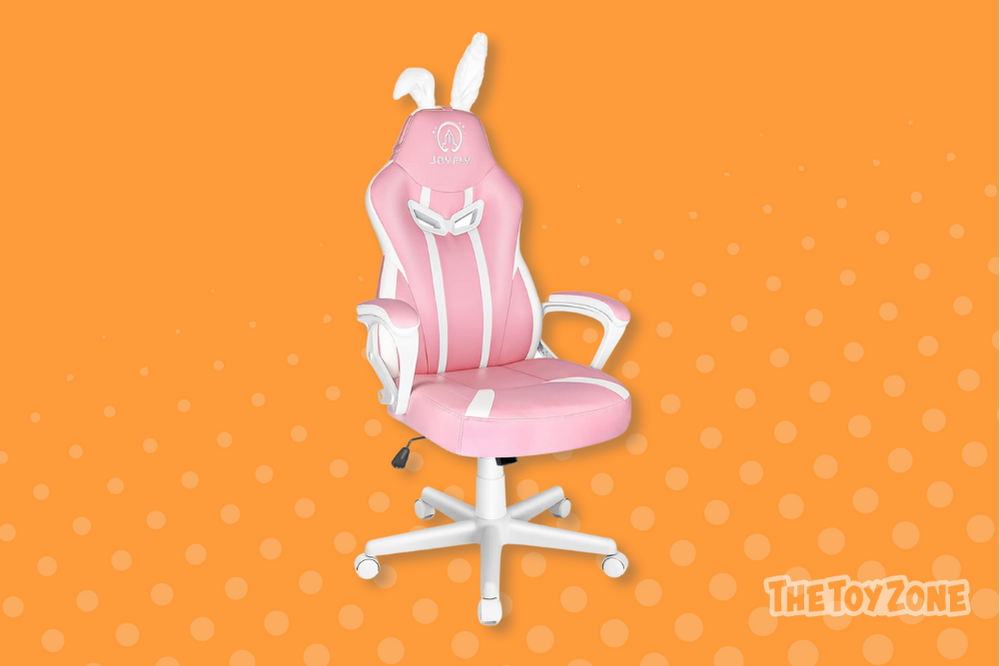 The My Arcade Retro Machine is a fun, engaging handheld device with 200 epic arcade-style games. With its diverse selection, including puzzles, racing, sports and strategy, there's a game for every player — all playable on the handheld device's 2.5-inch, full-color LED screen with retro-looking controls. Small and portable, this little and collectible araced guarantees fun entertainment on the go and at get-togethers.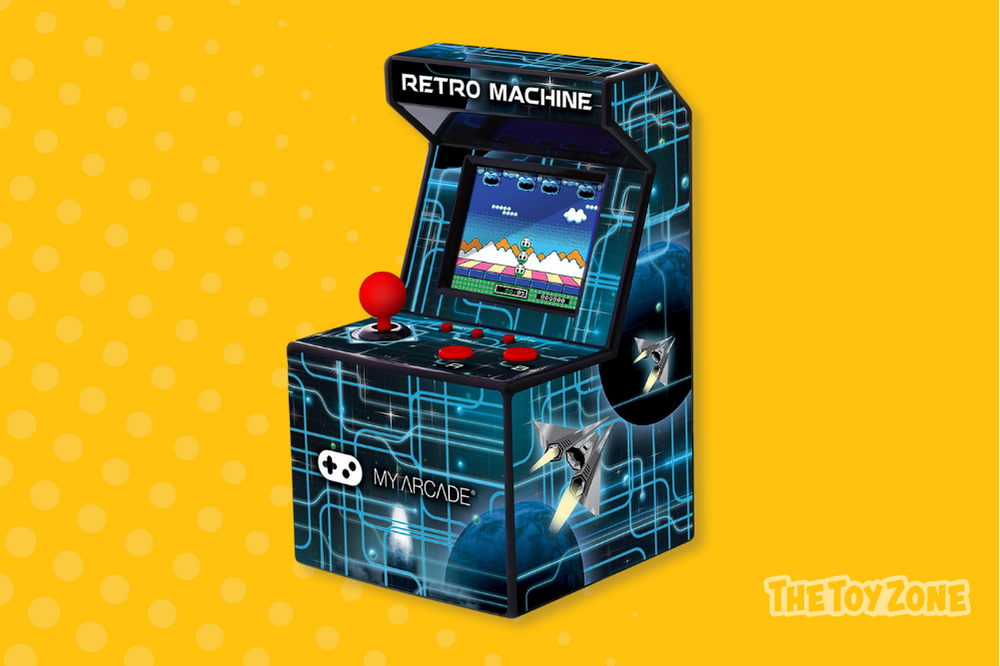 ---
Gifts for Kids Who Love Gadgets
Apple watches don't need much introduction. With Family Setup, kids can enjoy the freedom of calling, texting, downloading apps, and even making payments without needing their own phone. You'll have peace of mind with multiple parental-control features at your fingertips, ensuring their safety while they experience fun and independence. The 40mm small-sized edition is perfect for more petite wrists without lacking any features.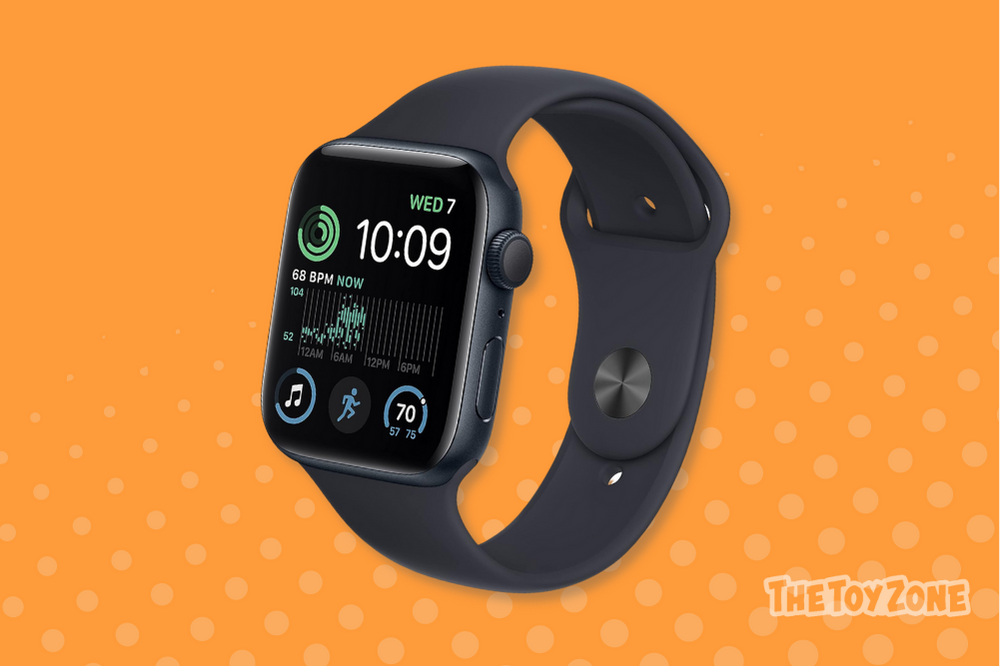 90s Tamagotchis may evoke nostalgia amongst parents, but thanks to their recent revival, they also make top gifts for today's kids. Especially this Star Wars-themed version with new and original features. As kiddos care for Grogu, he will change his appearance, depending on how they interact with him, into one of 12 different looks — three of which are secret styles.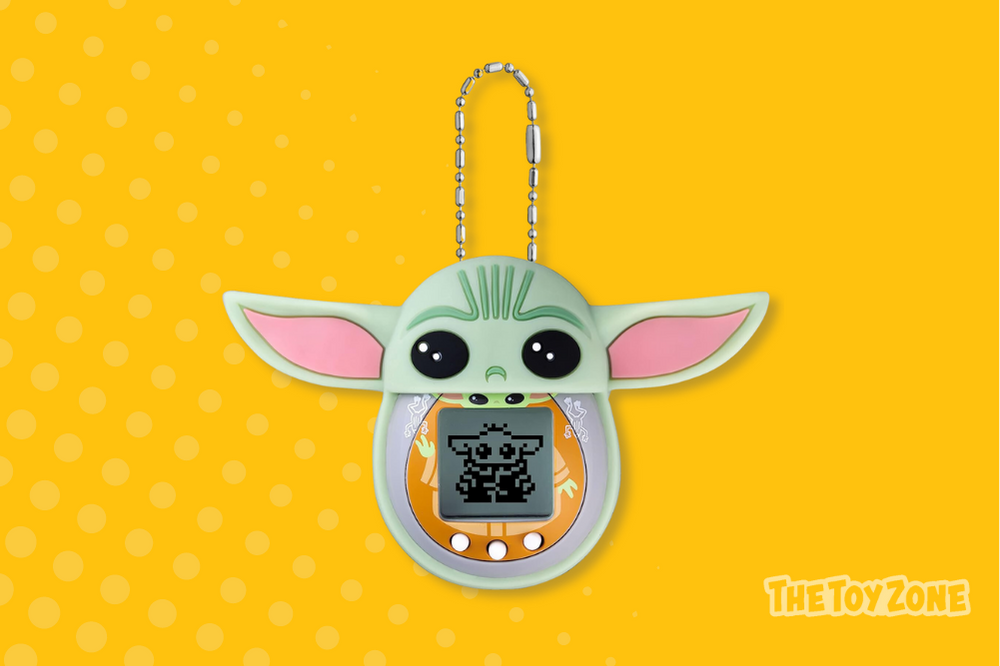 This LEGO set is perfect for those who like building challenges and RC vehicles, as the build is a very detailed and fully functional remote-controlled car. Once built, it can be driven with LEGO's CONTROL+ app. No terrain or obstacle is a match for this off-road vehicle. Should it encounter a wall, it effortlessly flips over, revealing its other side with a sleek transformation.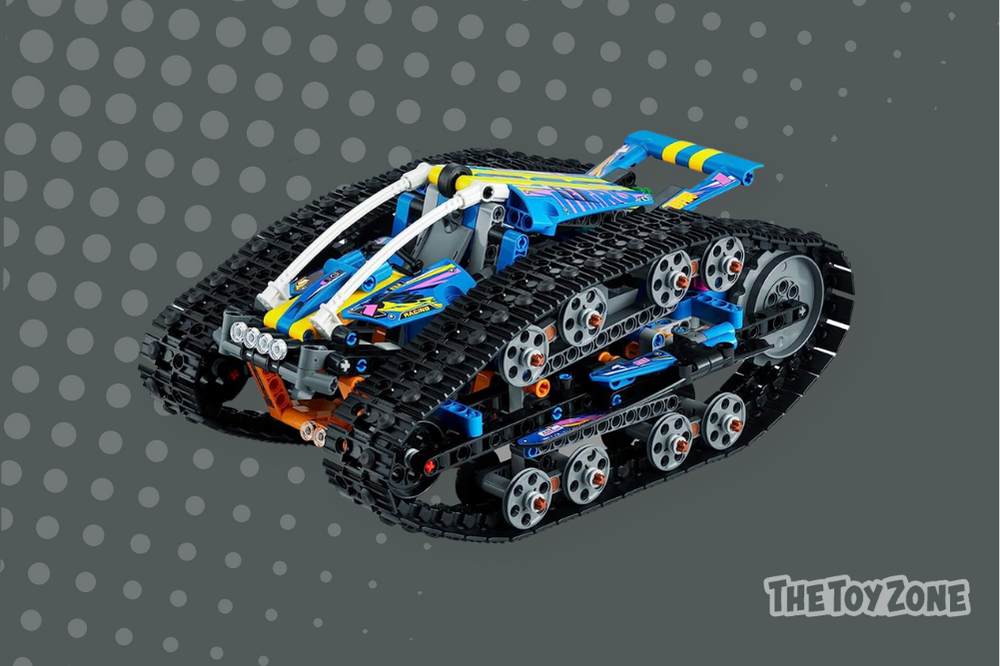 ---
Gifts for Boardgame Players
Planet is an engaging and strategic game introducing kids to ecosystems and the ideal conditions for wildlife to flourish. Each player gets their starting 3D globe to build the perfect ecosystems with magnetic geographic tiles as the game unfolds. The aim is to achieve their own "Natural Habitat" objective and make the most populated planet in the universe. Through play, kids gain a deeper understanding of climate, learn about animals and their needs, and explore the wonders of our world in a clever and fun way.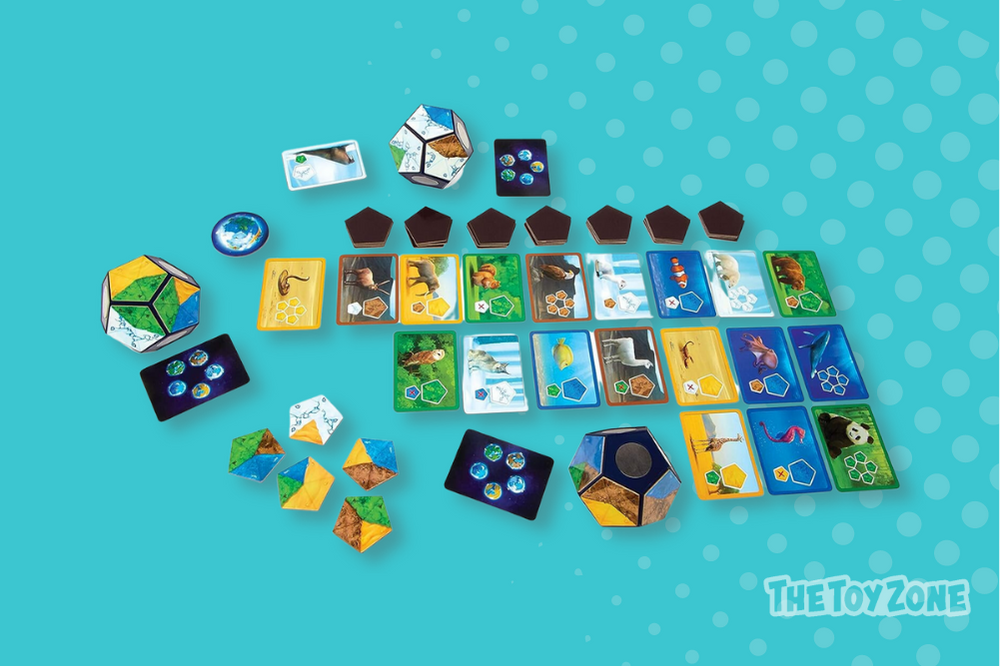 For kids who seek a personal and creative board game experience, Dungeons & Dragons provides the ultimate immersive, imaginative, action-packed adventure. This comprehensive players' guide is a ticket to endless games and thrilling quests. It is an essential reference for every D&D roleplayer, with all the rules for character creation, skill development, combat, equipment, spells, and so much more.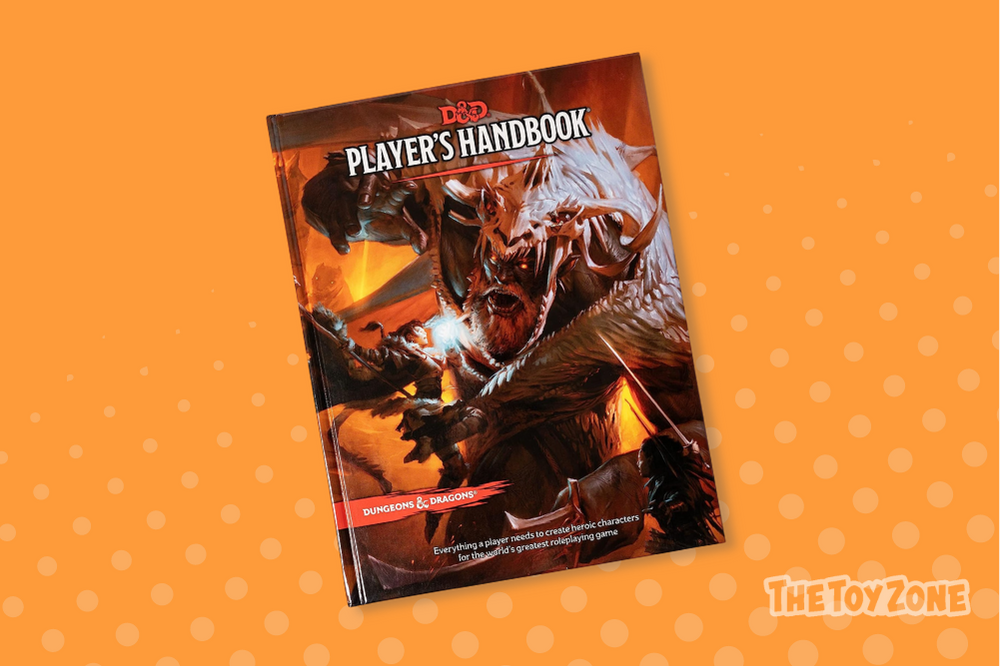 Sushi Go Party is a fast-paced and engaging deck-passing game that will have players competing to create the best sushi dishes and become the top sushi restaurant in town. With quick-fire rounds and easy-to-learn rules, it's perfect for game nights with friends. The game offers 22 different menu boards, allowing for endless replayability and the ability to customize the difficulty level.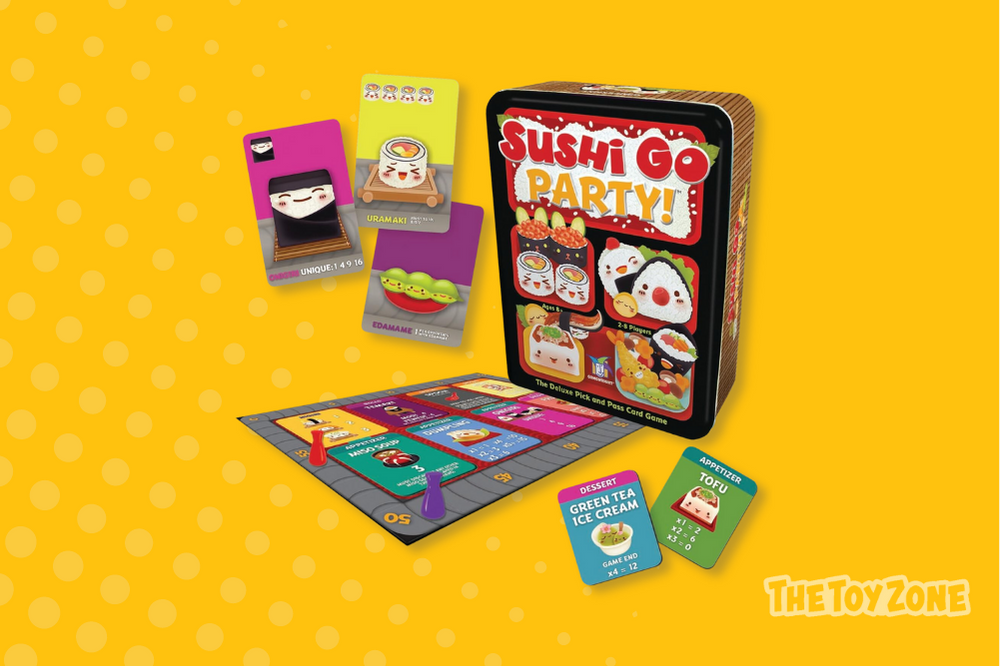 Ticket to Ride is a fantastic family board game suitable for all ages and has earned its place as one of the best-selling games in recent years. Players compete while plotting train routes on the board to earn points based on the length and destinations. Striking the right balance between strategy and luck, this game is simple to learn and play. The key to success lies in planning your route wisely based on the cards you have and knowing when to block others while engaging in thrilling battles with opponents as you vie to rule the railways.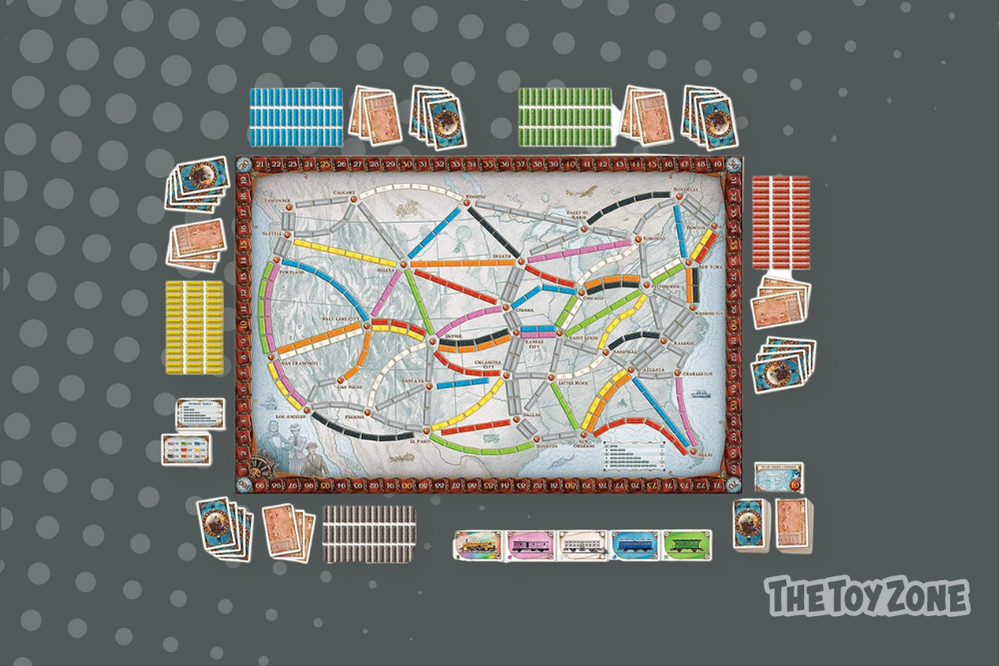 ---
Gifts for RC Drivers
Sharkpool's RC potent motor can zoom through the water at up to 20 MPH speeds. The included 1100 mAh rechargeable battery ensures an impressive 20 minutes of runtime, and the multi-channel speed boat remote control comes with a low-battery reminder feature. The H106 has a handy auto-correction function, flipping automatically when capsized, making it easy to control and keeping the fun going.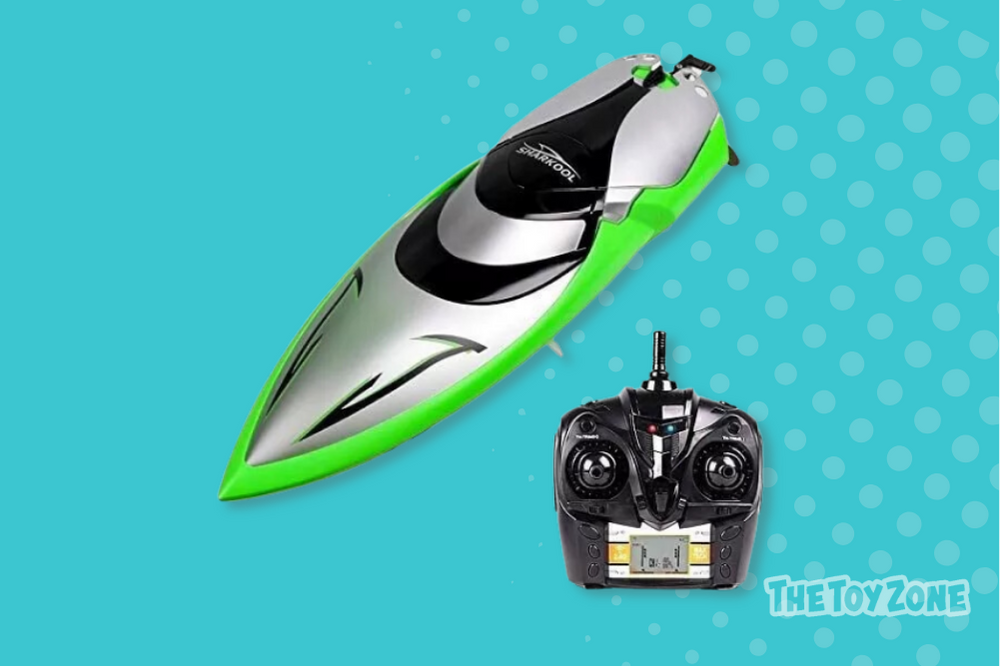 Force1's hand-operated drone requires no traditional controller; it responds to a simple flick of the wrist, thanks to its smart motion sensors. A gentle toss gets it flying, and you can control its direction with hand movements on the side or under it. The LED lights add an excellent UFO-like appearance, making it fun to fly in the dark.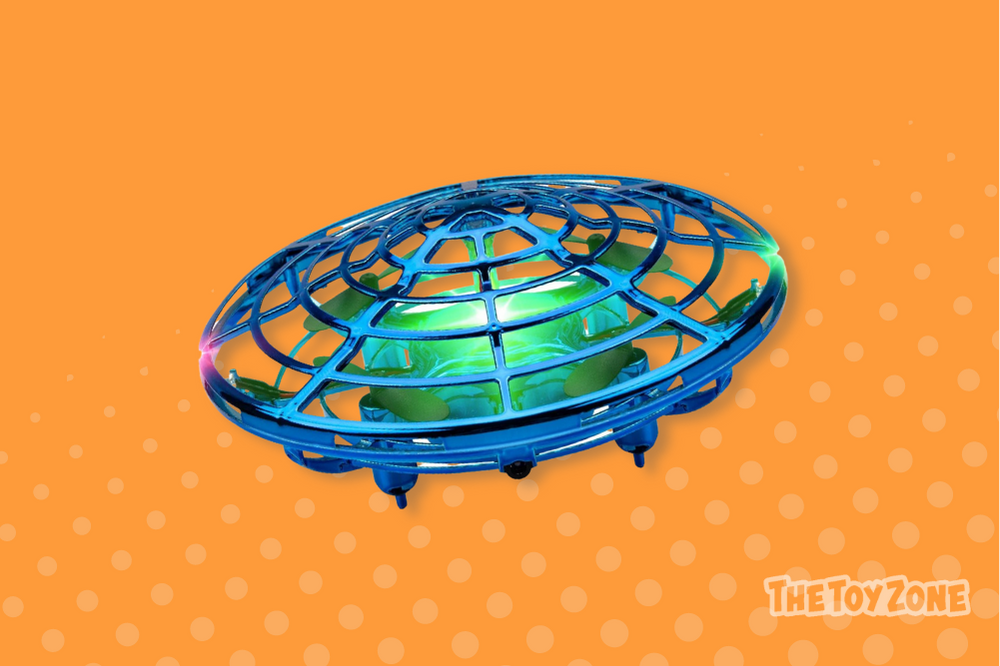 This hobby-grade RC truck is impressively powerful, fast and ready to conquer any terrain. With lithium rechargeable batteries, it can reach speeds of up to 31 MPH and provide 40 minutes of thrilling playtime. The user-friendly, 2-speed remote control ensures a comfortable grip and long-range handling of up to 250ft. Plus, Legendary offers a wide range of separate parts to customize the truck to each racer's taste.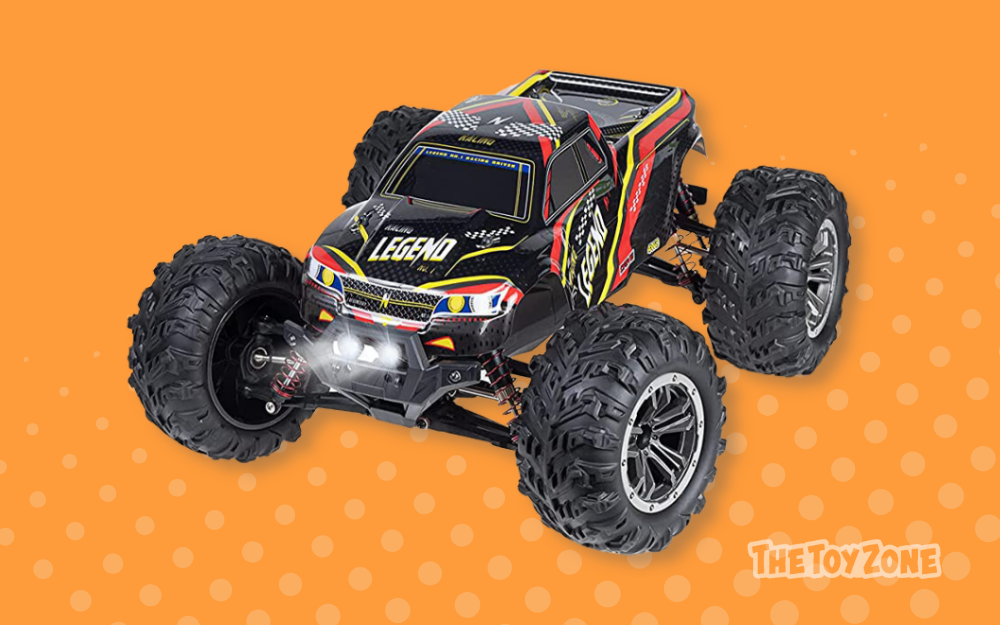 ---
Gifts for Music Lovers
Looking to treat your family of singers to a top-notch karaoke experience? Look no further. The ALPOWL Karaoke Machine has two gold wireless microphones so kids can enjoy glamorous duets with friends and family. This compact, portable, powerful sound system delivers 360° stereo quality sound, ensuring an immersive singing sensation. Plus, it is super easy to set up and the "voice cancel" function lets you mute the singer's voice with just one press.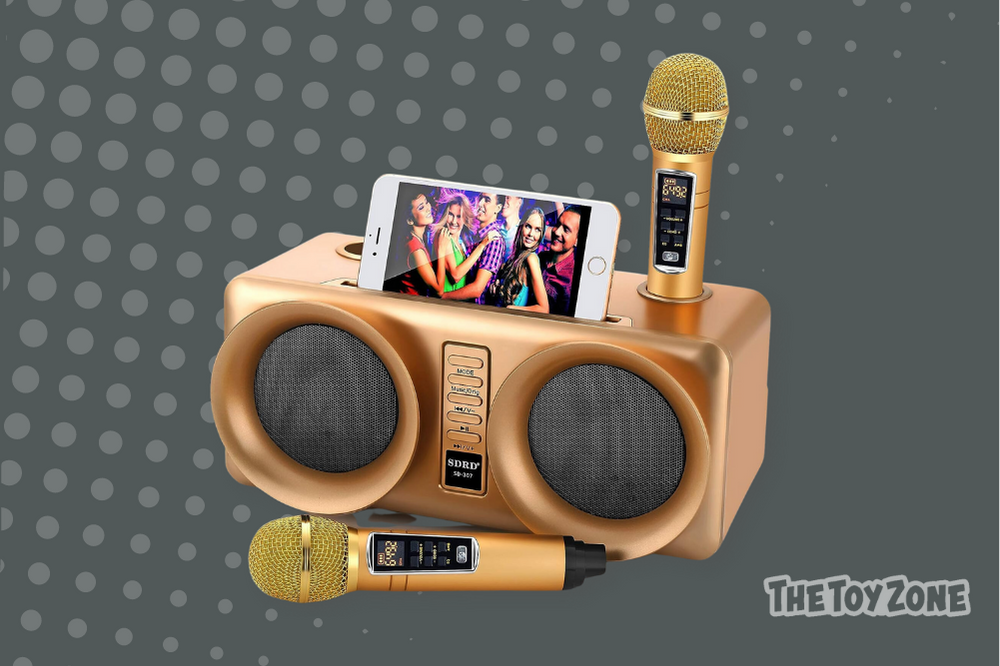 For young aspiring musicians, the Stedman Pro Beginner Series Bass Guitar is an excellent choice to kickstart their musical journey. This 46-inch instrument is crafted with top-notch materials, featuring a basswood body, maple neck and rosewood fretboard. The set includes a 15-watt amp, gig bag, cable, extra string, strap, polishing cloth and picks, providing everything they need to dive into playing right away.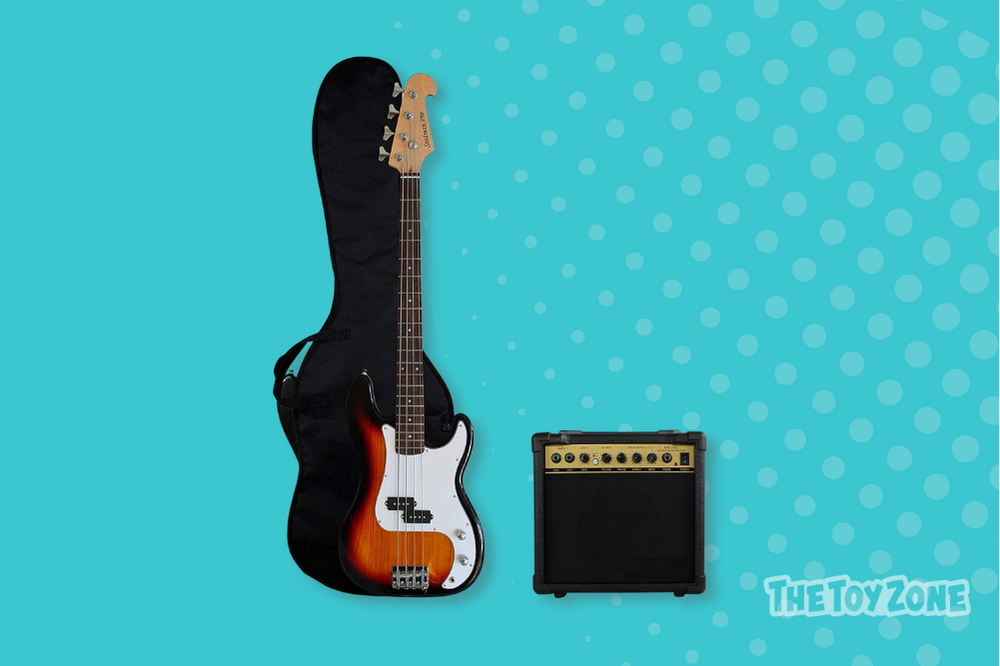 For kids who love their tunes, these JBL wireless on-ear headphones offer the perfect balance of great sound and safety. Designed with younger ears in mind, they cap the volume at 85dB, ensuring a safe and enjoyable listening experience. The 30-hour battery life and foldable design let kids carry their beats wherever they roam, while the built-in mic adds the perfect feature for taking calls or joining virtual classes.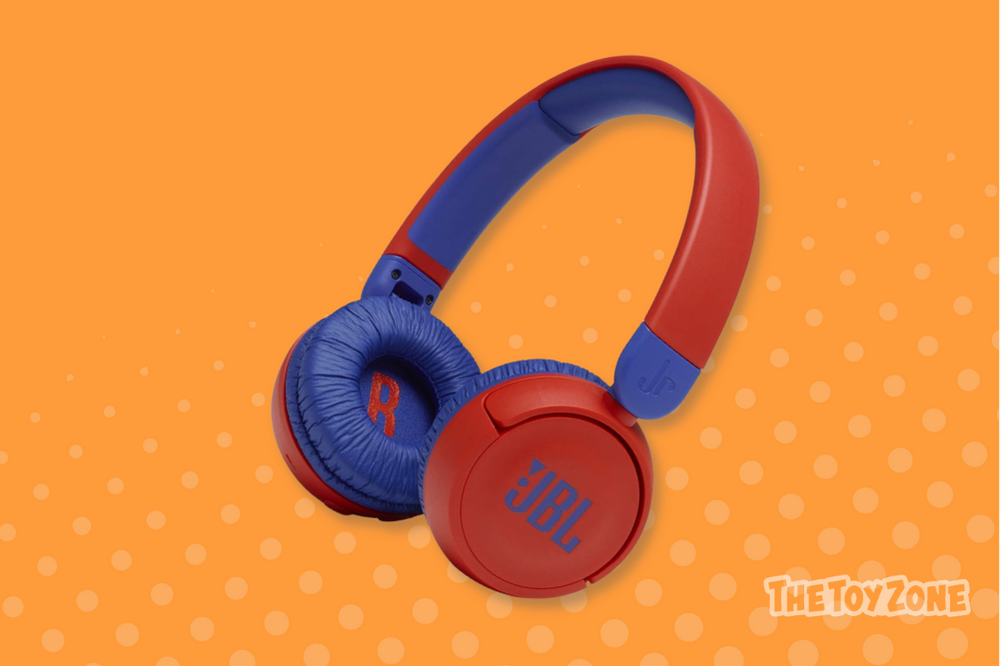 ---
Gifts for Puzzle Fans
CubicFun has teamed up with National Geographic to create this 3D dinosaur puzzle, ideal for paleontology enthusiasts. The puzzle consists of 52 thick cardboard pieces that come together to form an imposing T-Rex model. Once assembled, your young dinosaur lover can proudly display it on the included museum exhibit-like stand with a nameplate. Plus, it comes with an informational booklet about the Jurassic period and illustrated instructions.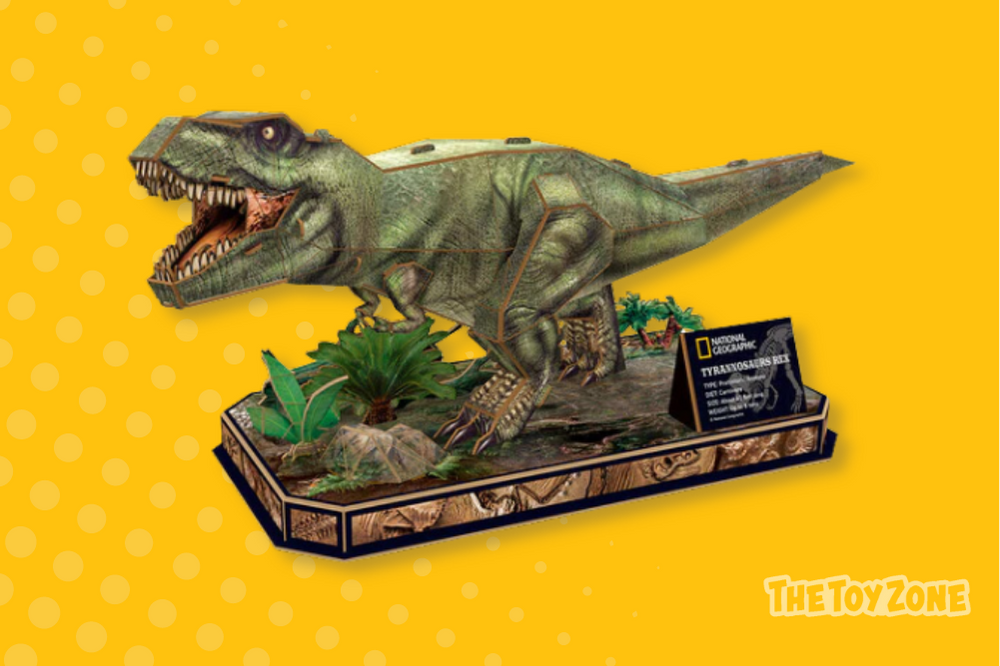 This cleverly designed storage box resembles a classic hardcover book with magnetic closures, adding a wizarding charm. The set includes a 32-page excerpt from the bestselling book "Harry Potter: Exploring Hogwarts: An Illustrated Guide," offering an enthralling tour of the Hogwarts grounds. Embark on a magical journey with this captivating puzzle.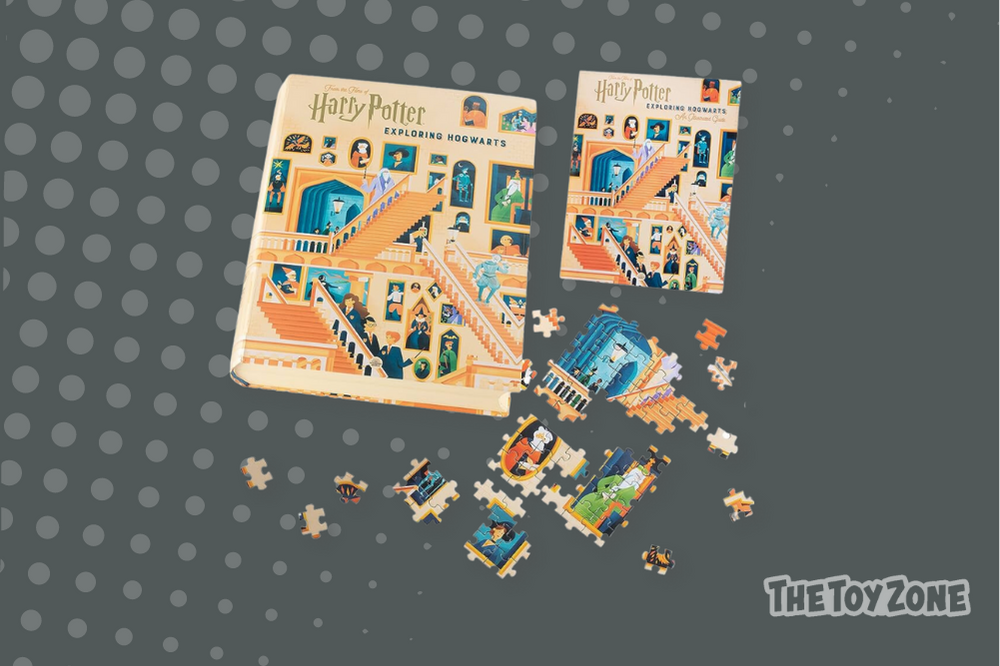 Kanoodle is a mind-bending mega puzzle that, despite fitting in your pocket, poses 300 different 2D and 3D puzzles to conquer despite fitting in your pocket. Whether you choose to follow the booklet and build a pyramid or improvise assembling all the pieces in the case, this game guarantees hours of brain-training fun. As seen on TikTok, this game has become an overnight sensation.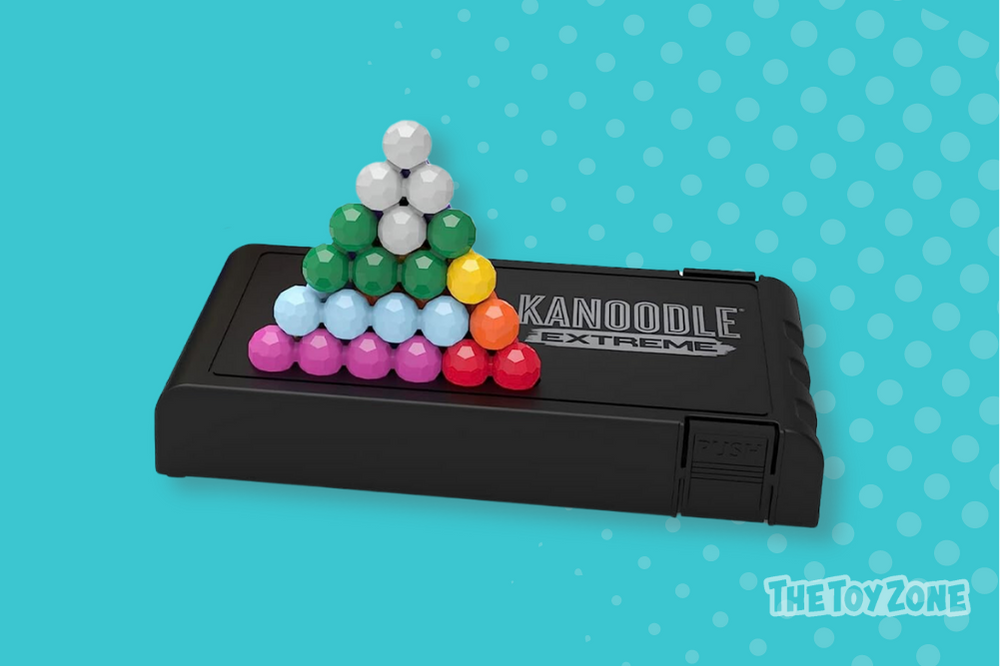 ---
Gifts for Sporty Kids
Shooting practice got a lot better with the double goal set from Dimples. Measuring 4×3 feet, these lightweight yet sturdy goals are the perfect backyard target for honing kids' soccer skills. The super-resistant net and fabric for pole sleeves can withstand hours of intense playtime. With a convenient pop-up fiberglass frame, these are easy to set up, and, after practice, they fold away effortlessly for easy storage or to take them to the next match.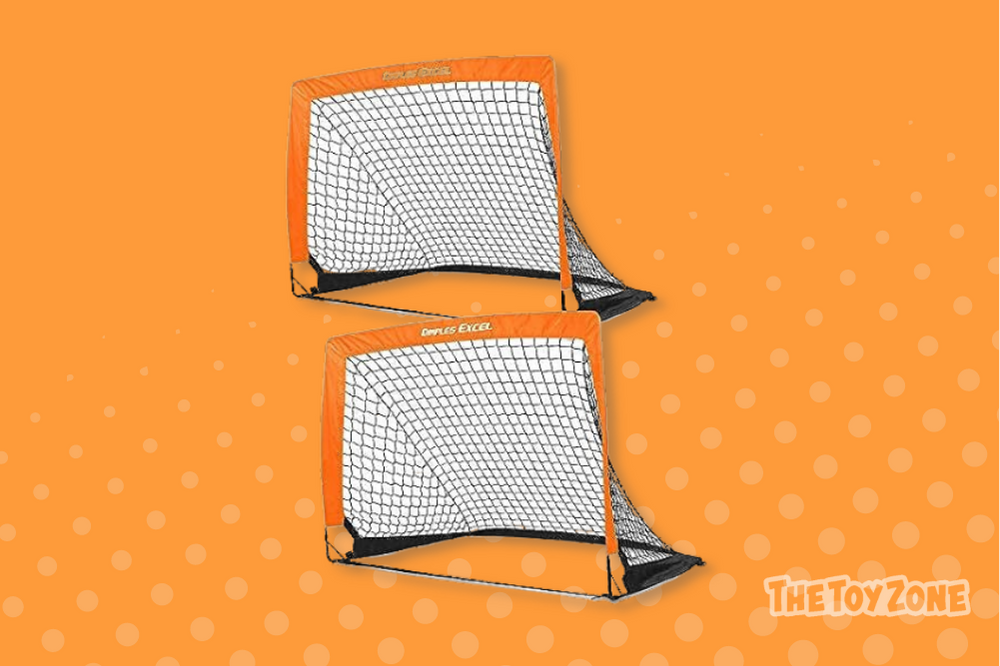 Perfect for baseball, softball, or just playful swinging, this auto-pitching machine guarantees endless fun and skill-building. The kit includes ten practice balls for plenty of opportunities to refine their swing. The lightweight plastic bat makes it easy for kids to handle and swing with confidence. The set comes in a convenient sports bag that fits neatly for portability and easy storage.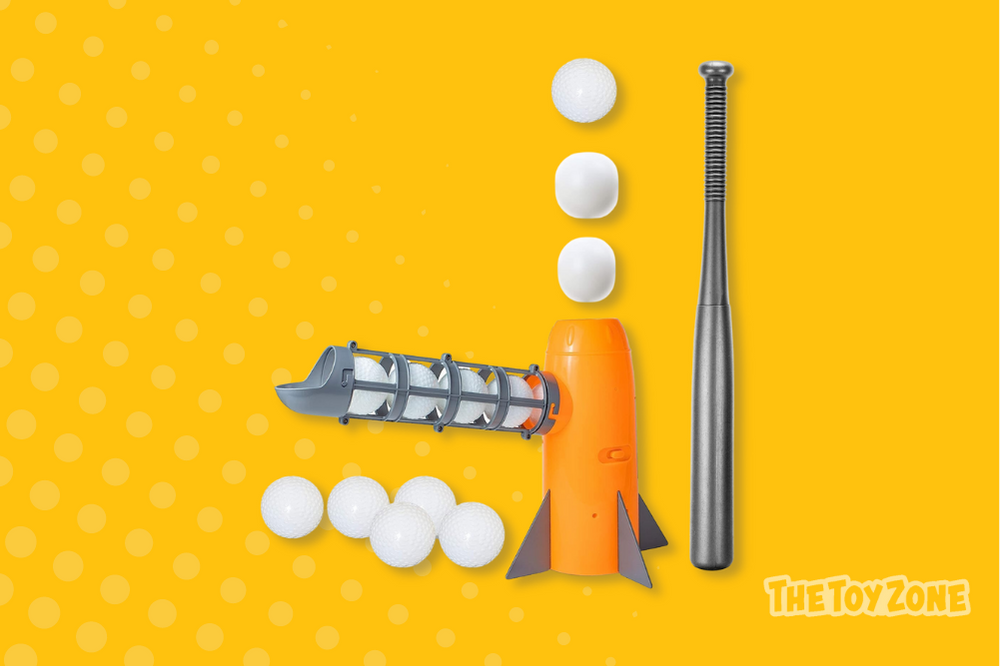 This size 7 LED basketball has two built-in lights that provide up to 30 hours of nighttime play. Impact-activated, the basketball illuminates from the inside with just a bounce, and it automatically shuts off after 40 seconds of inactivity. Crafted with a sturdy and water-resistant rubber exterior, this ball is suitable for outdoor and indoor games, ensuring the lights stay protected and the fun continues in any setting.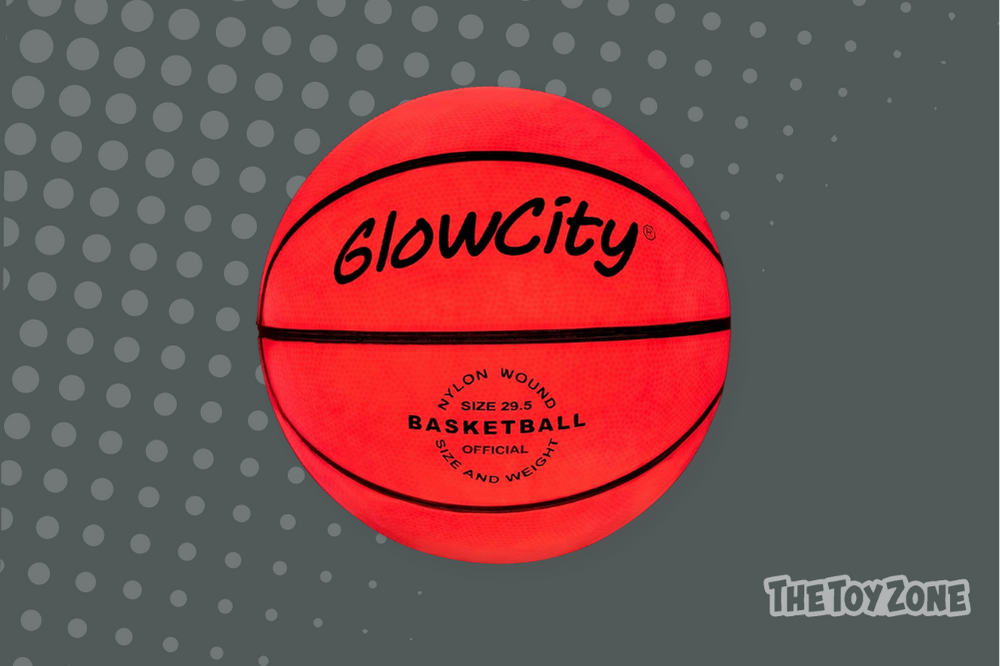 ---
Gifts for Little Scientists
This enchanting Harry Potter coding kit is designed to introduce kids to the exciting world of coding. They'll start by building their motion-activated wand and dive into over 70 magical coding projects. From levitating objects to growing pumpkins and making fireflies dance, young wizards and witches will learn valuable coding skills while having a blast. No coding experience is necessary, and the kit offers high compatibility with various devices.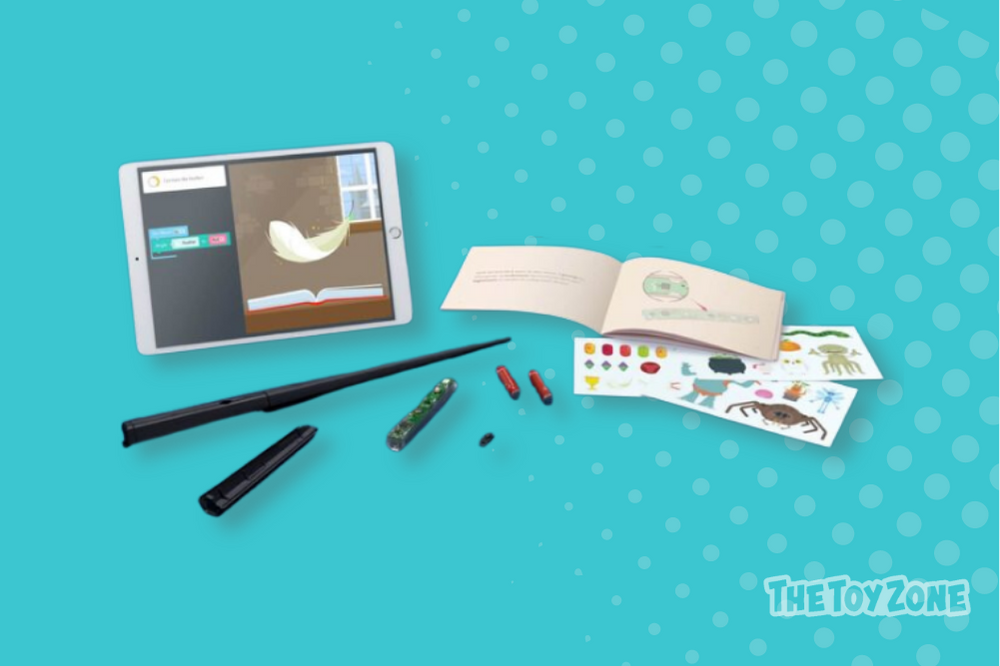 This VR space lab does just that, providing over 120 virtual and augmented reality experiences that take them on an educational journey through our solar system and beyond. With experiments, games and puzzles, they'll have fun while learning. The 85-piece set includes a 96-page interactive book and all the materials needed for the activities. Plus, the included VR goggles are compatible with all smartphones.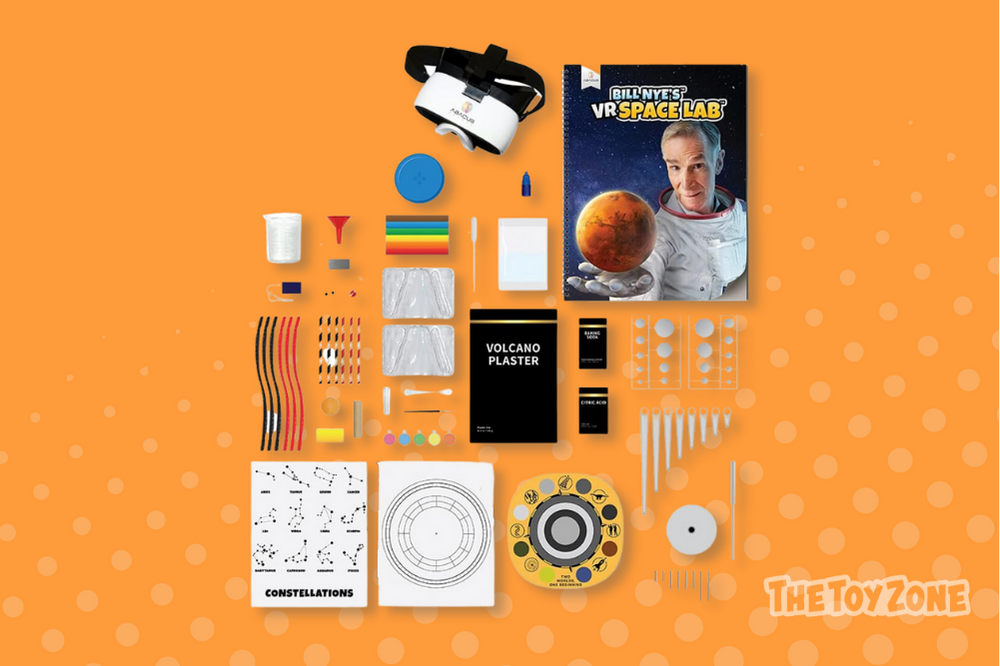 Regarding science experiments, kids believe the messier, the better. The Gross Science Kit from National Geographic is perfect for hands-on learning. With 45 gruesome experiments, young scientists can dive into the world of science. The kid-friendly experiment guide provides step-by-step instructions and illustrations for each gross experiment, revealing fascinating insights into the science behind them.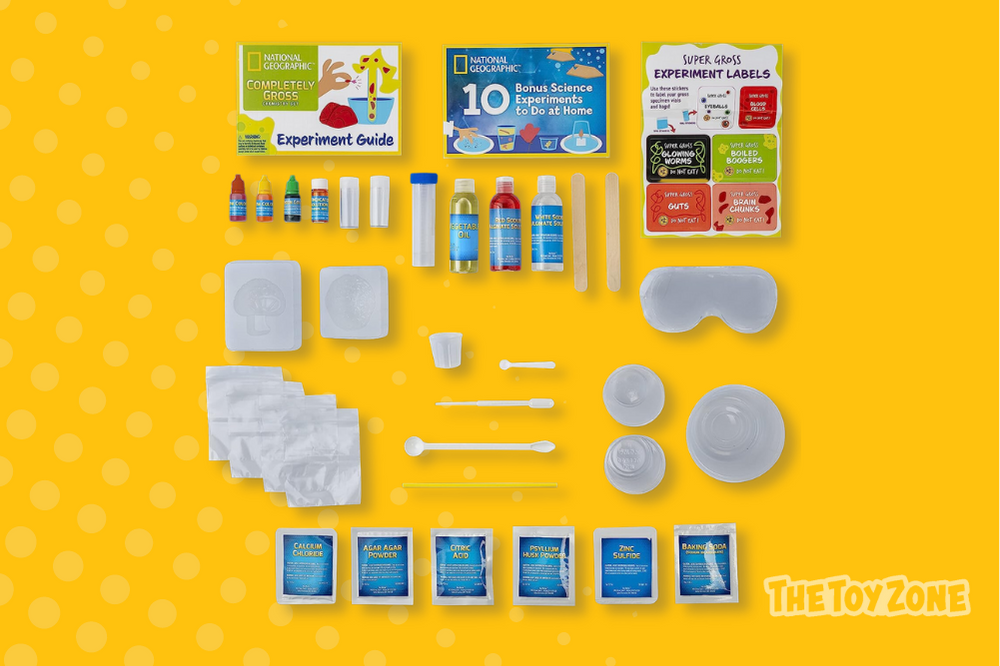 ---
Gifts for Book Worms
Kindle Kids is a fantastic way to foster reading and empower your children to explore new books on their own. They can carry their entire library with them wherever they go. The parent dashboard lets you monitor their reading habits, set bedtimes and time limits, curate their library with age-appropriate filters and even includes a cover. Plus, it comes with one year of Amazon Kids+.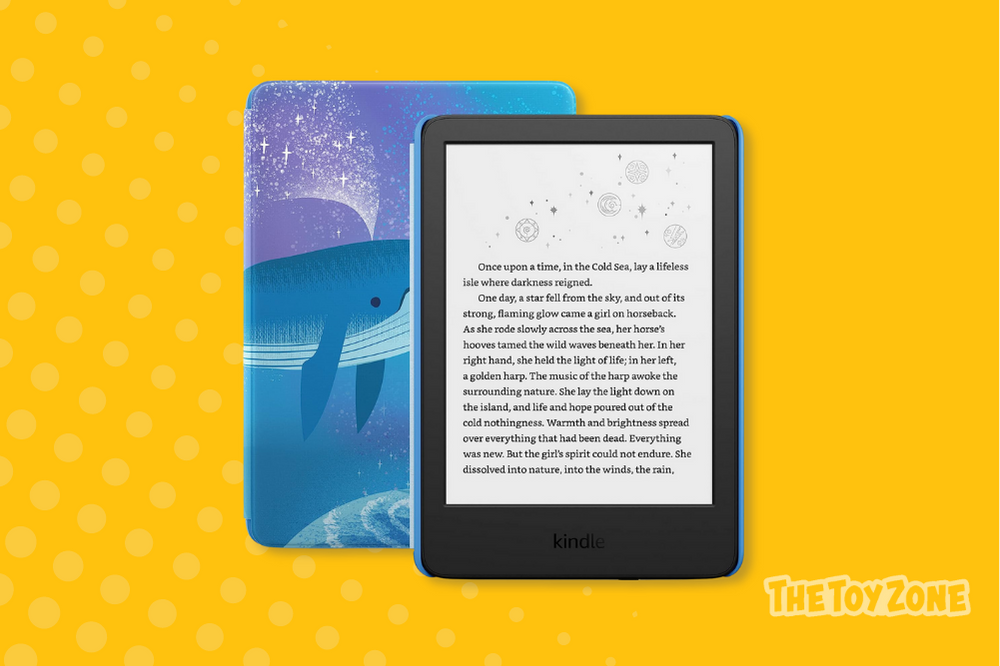 Spaceboy, by David Walliams, is the perfect gift for any adventurous young reader. The book follows Ruth, a courageous nine-year-old protagonist who dreams of becoming an astronaut during the exciting 60s space race. With an intriguing alien encounter and a secret that could change history, Spaceboy is packed with mystery, action and laughter that will keep kids on the edge of their seats.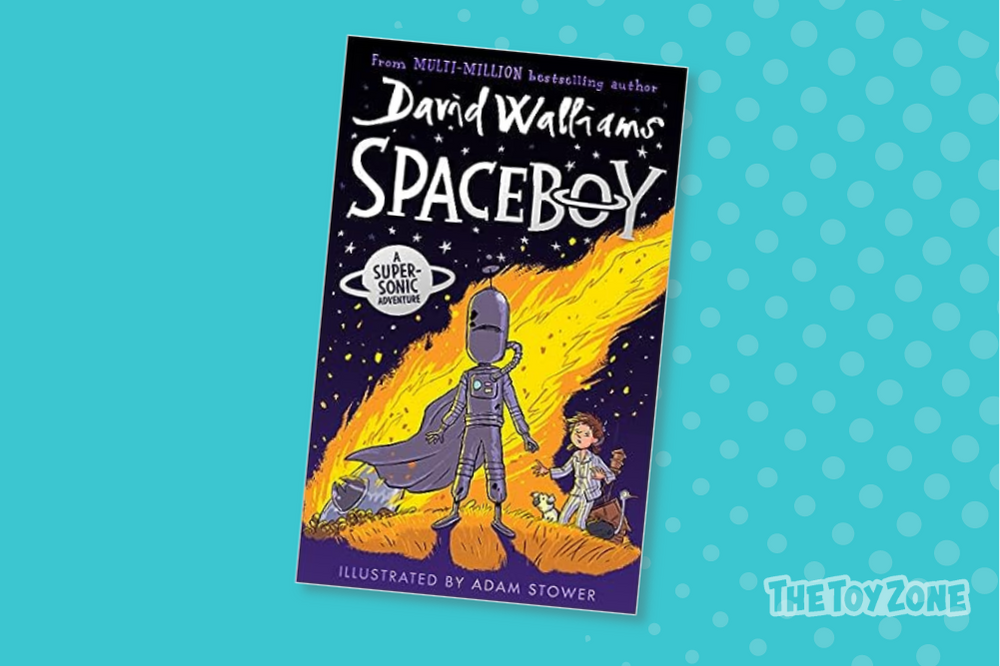 Get ready for captivating storytelling and fantastic world-building that will whisk kids away to exciting new realms. They'll connect with the characters' dreams and fears. Even kids who typically avoid fantasy may find themselves loving this book, as while it has fantastical elements, they carry a unique sense of reality. With 359 pages of pure excitement and captivating storytelling, this book is a rare treasure that both kids and adults will love.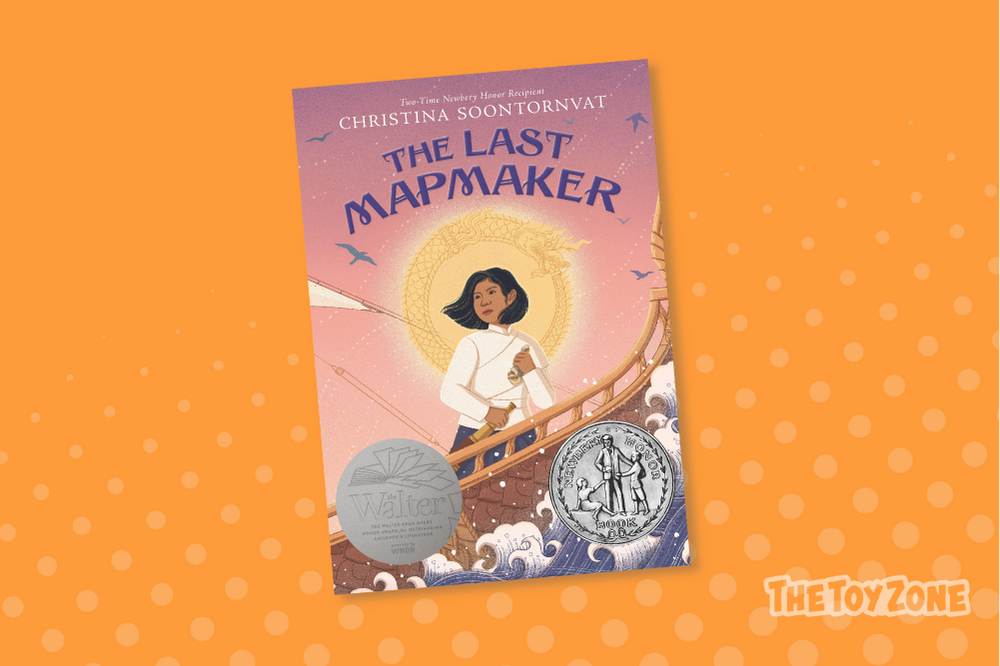 ---
Gifts for Young Artists
With this kit, young artists can dive into the world of water marbling, and drip colorful paint onto the water's surface, unleashing their creativity to craft awe-inspiring and organic designs. Once their masterpieces are complete, they can be transferred onto various surfaces like paper, canvas, stone, or wood. The set includes all the essential tools to get them started, including six pigments and a user manual for quick and easy setup.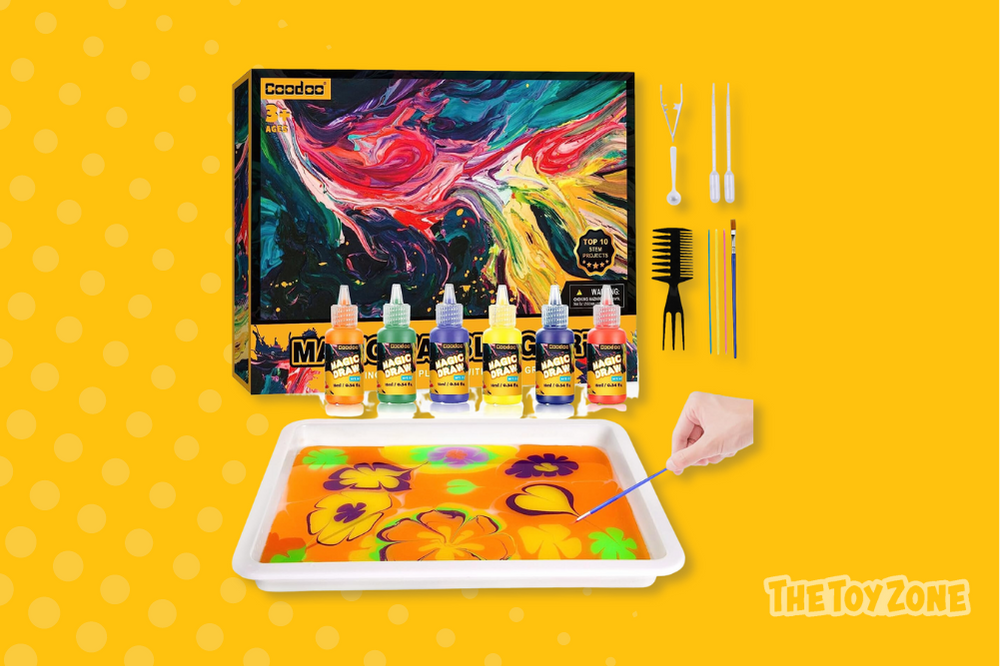 This beginner's potter studio from Faber-Castell is perfect for unleashing messy fun and creative exploration. With 3 lbs of air-dry clay and an array of tools, this kit provides everything kids need to dive into the world of pottery. The sturdy wheel, a miniature version of a real one, makes for a realistic experience. The possibilities are endless, from traditional pots to mugs, sculptures and even beads for necklaces, the possibilities are endless. It also comes with glazes, paints and a handy instructions guide.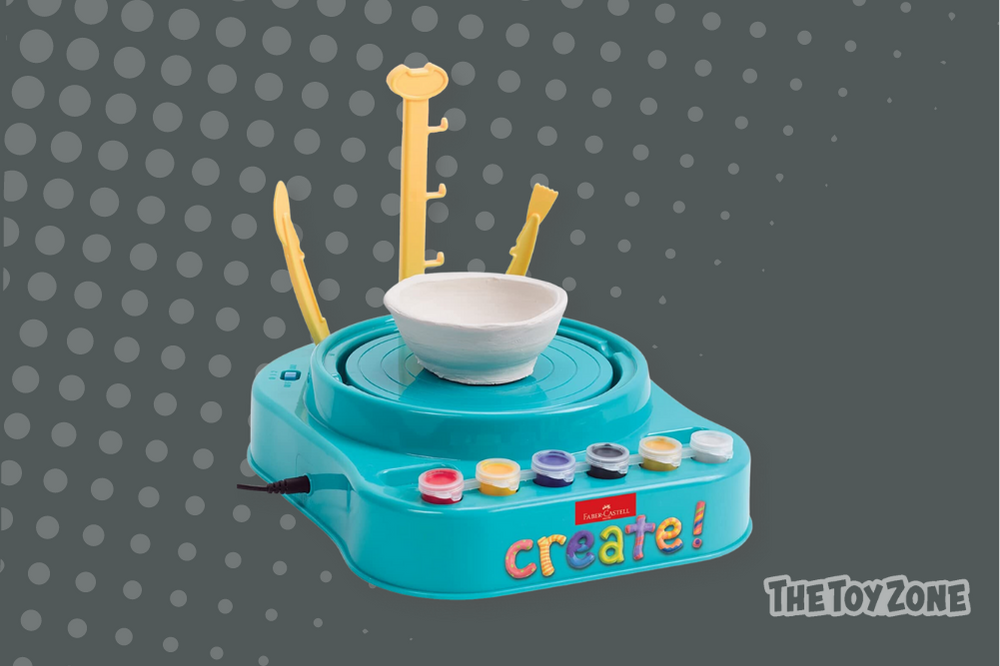 Regarding art, dealing with pencil shavings can be a nuisance. That's where Crayola's Twistables come in, as they don't require sharpening; they simply twist for more color when the tip wears down. With 50 colors in the box, including 20 new and unique shades, they offer an incredible variety of artistic creations for your kids (and yours, if you will) artistic creations. What's more, these Twistables are perfect for travel, eliminating the mess and inconvenience of the sharpener.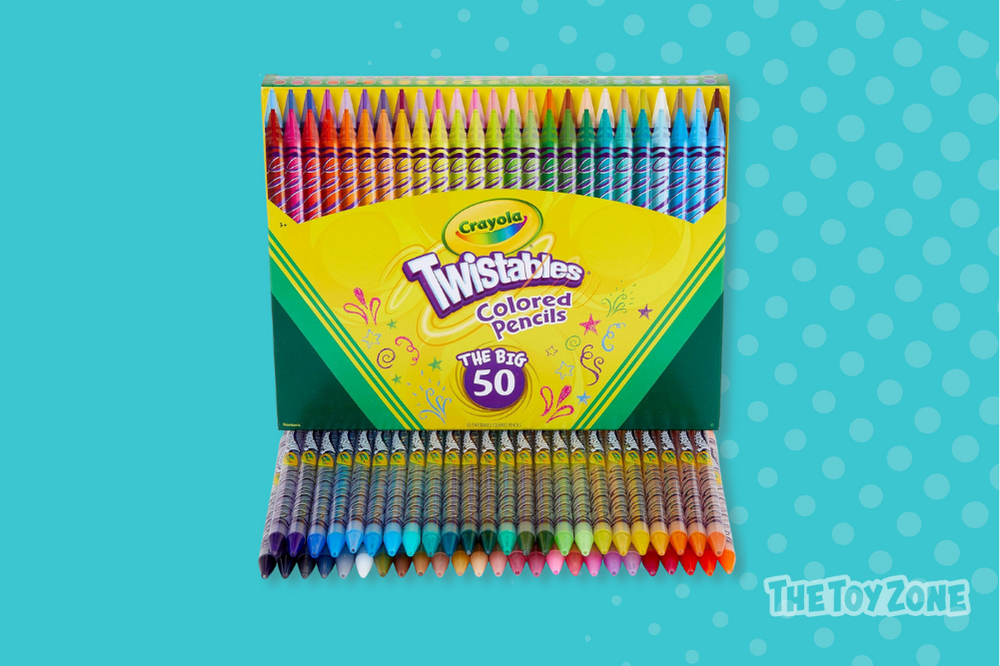 ---
Gifts for Little Fashionistas
For those who crave a standout look that's uniquely their own, the Tulip tie-dye kit is the perfect creative outlet. It offers a swift dye-setting process, taking only two minutes with the aid of the microwave. It's an excellent choice for first-time tie-dyers, providing everything they need to achieve stunning results and create one-of-a-kind fashion pieces. The kit comes with four vibrant dye colors, including Violet, Pink, Teal and Lime, for the Berry Blast.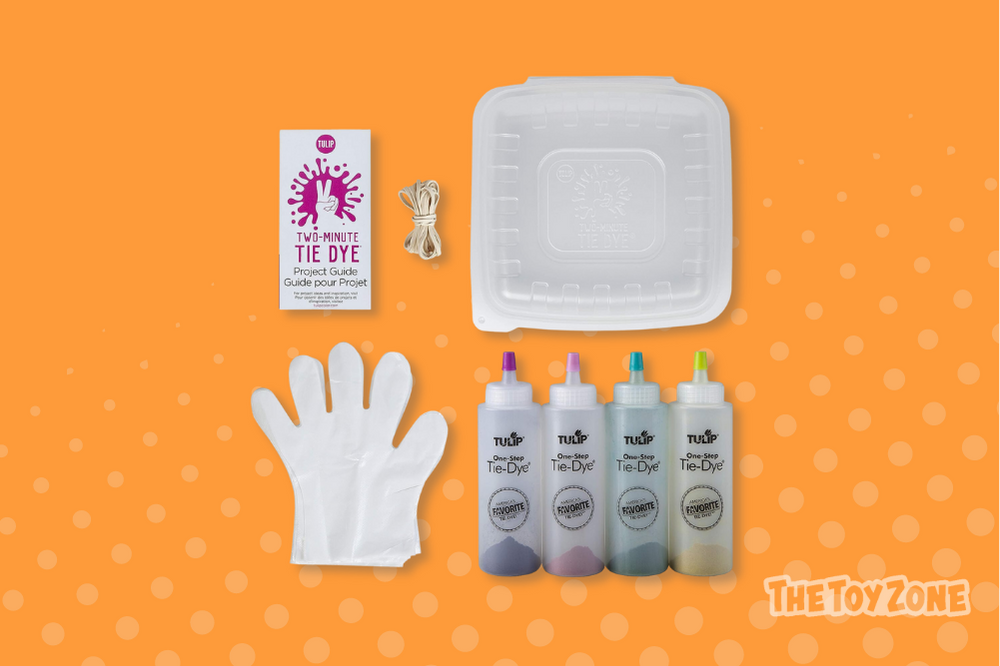 The Erika range from Ray-Ban is a modern take on the panto shape from the 50s, re-invented for kids who love to dress in style. Offering protection from the sun, Ray-Ban glasses will give a chic look that kids will love, all while maintaining the usual renowned quality of the brand.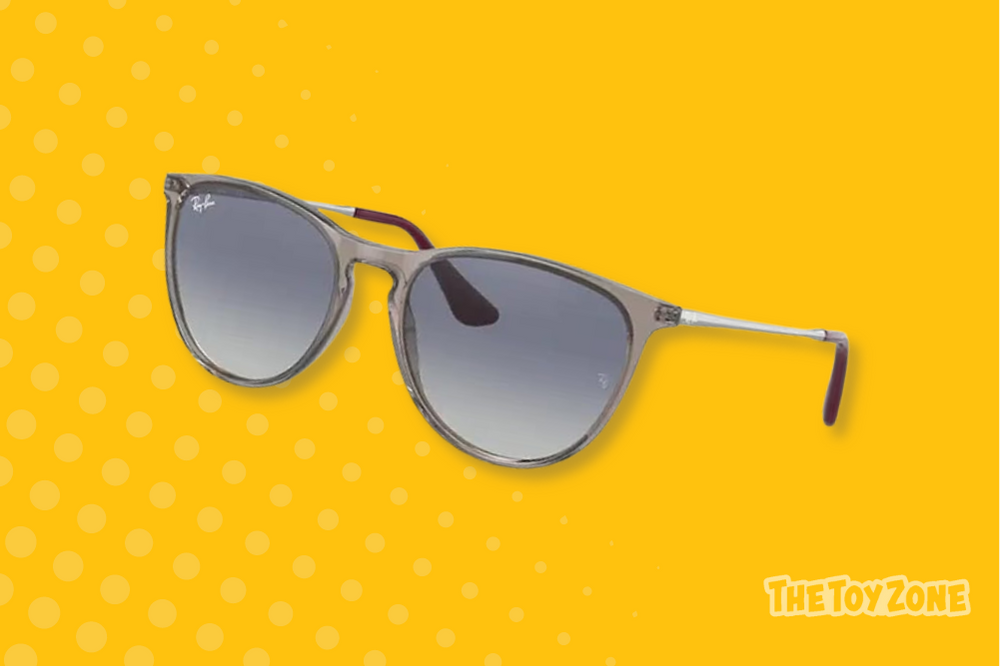 Trends indeed have a way of making comebacks every 20-30 years, just like the nostalgic Y2K style. Embrace the fun and colorful trend with these adorable friendship bracelets. This set of 16 colorful stretch bangles offers a cute way to be on top of the fashion game while also being perfect for sharing with friends.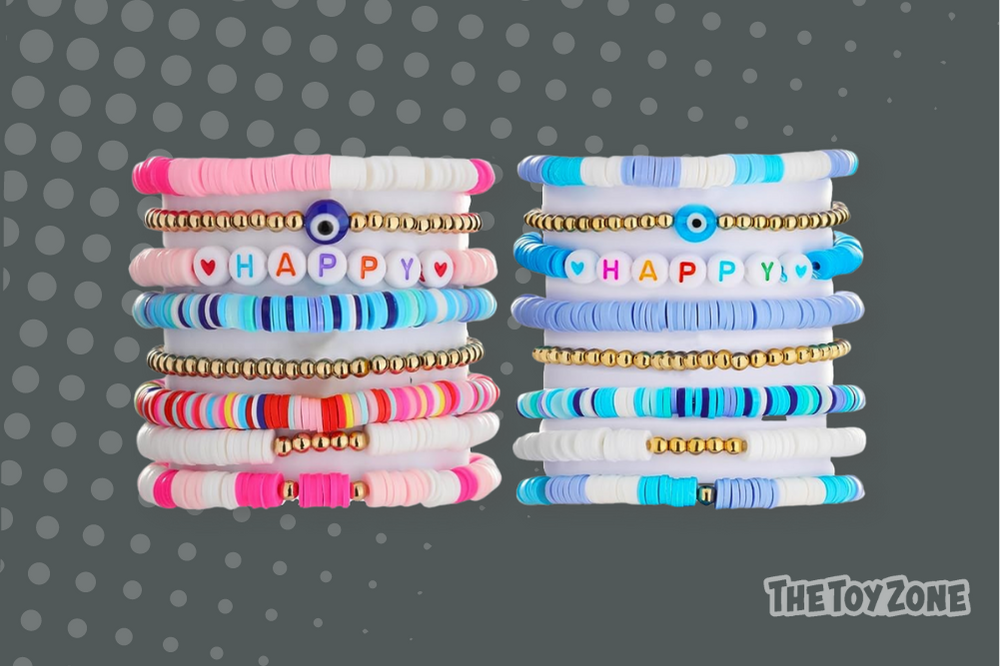 ---
Gifts for Kids Who Like to Write
Step away from the screens and dive into the enchanting world of handwritten letters with this delightful set. Packed with 10 different charming designs, it's the perfect incentive for young writers to put pen to paper and unleash their creativity. Whether they send heartfelt notes to friends, family, or pen pals, each letter will be filled with creativity and a personal touch.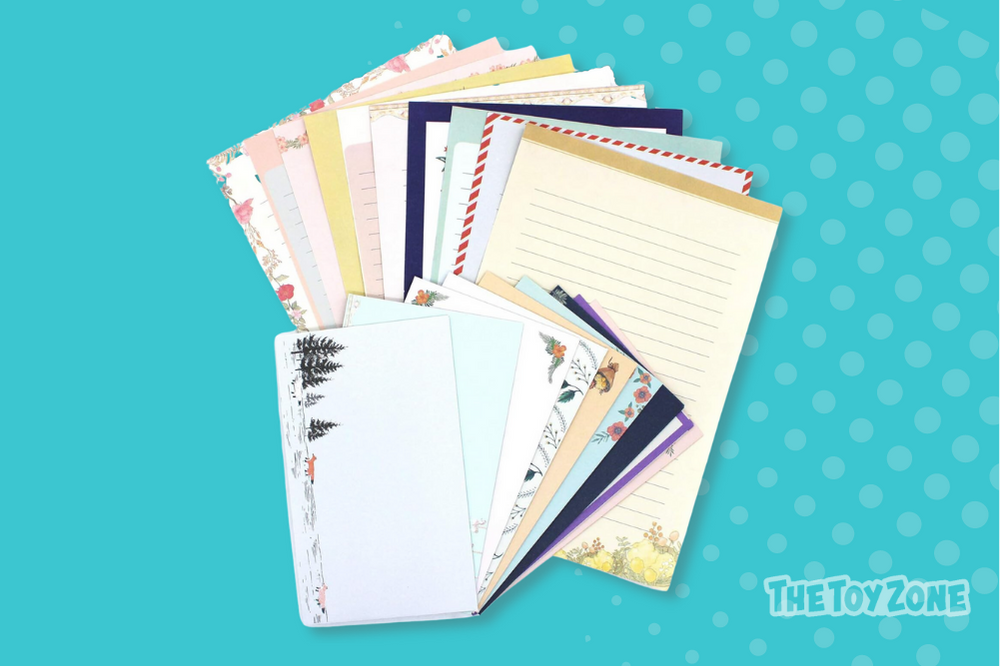 Navigating emotions can be challenging for 9-year-olds. The HappyMe journal encourages children to express their feelings in a way they can easily relate to, mixing words, emojis and drawings while promoting happiness and encouraging self-discovery. It is thoroughly designed to guide kids through the journaling process alongside beautiful illustrations and plenty of space to draw.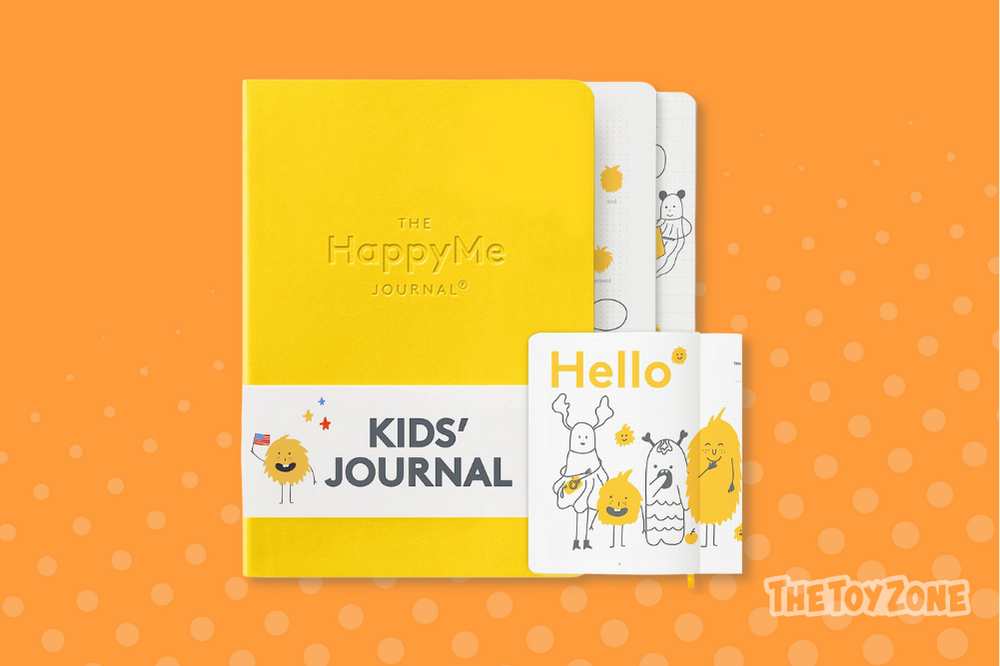 This is no ordinary dictionary. This Word of the Day hardcover book contains 366 crackerjack words carefully selected to be enlightening yet light-hearted and accessible. Each word, for each day of the year, comes with a great little story that explains how it's used, accompanied by a beautiful illustration. At the end of every month, there's a fun story that incorporates all the new words learned, along with free audio downloads so kids can listen to each month's story.
---
Gifts for Anime Lovers
Pokémon Violet and Pokémon Scarlet mark the newest entries and the 9th generation of the beloved series for Nintendo Switch. In these games, players venture into the region of Paldea, discovering new Pokémon and training them in the region's gyms while engaging in epic battles with fellow travelers. The open-world design allows for endless exploration through land, water and air, with three grand stories waiting to be unraveled.
Perfect for play or display, this cute stackable Totoro figure from the heartwarming Studio Ghibli film, My Neighbor Totoro, will thrill the finest collectors and anime fans. The set, crafted with great care, includes a large Totoro and an assortment of mini-figures from Miyazaki's film. Kids can stack them up, showcase them individually, or roleplay and recreate scenes from the movie.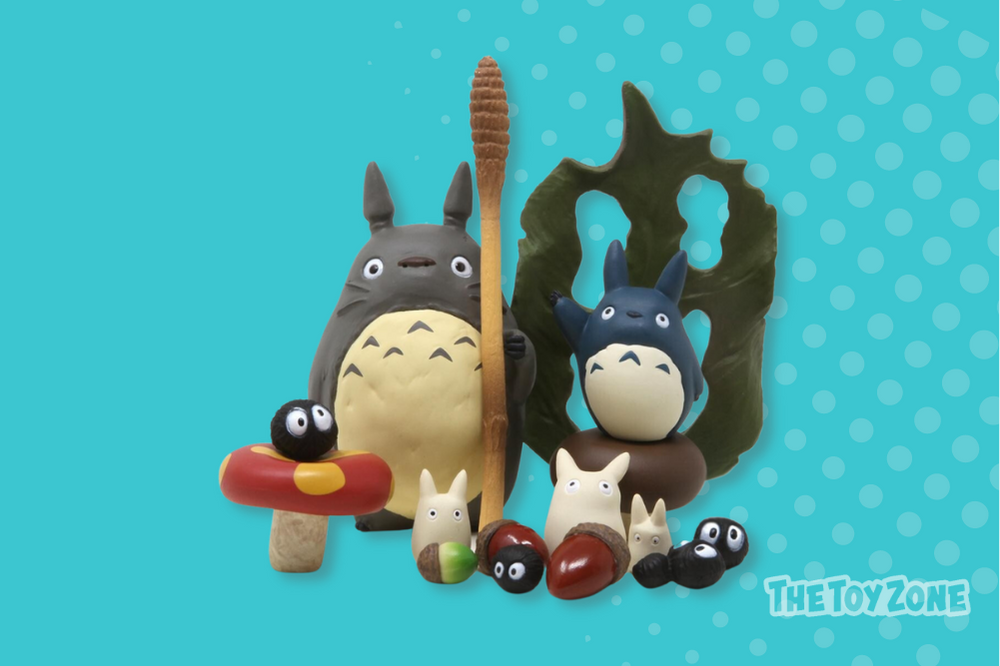 For My Hero Academia fans, this Funko Pop figure of Deku, the main protagonist, is a must-have collectible. Deku's action-packed and humorous adventures have earned him a special place in fans' hearts. With its impeccable paint job and extraordinary details, it perfectly captures the essence of the character. Plus, if previously exposed to light, the figure glows in the dark.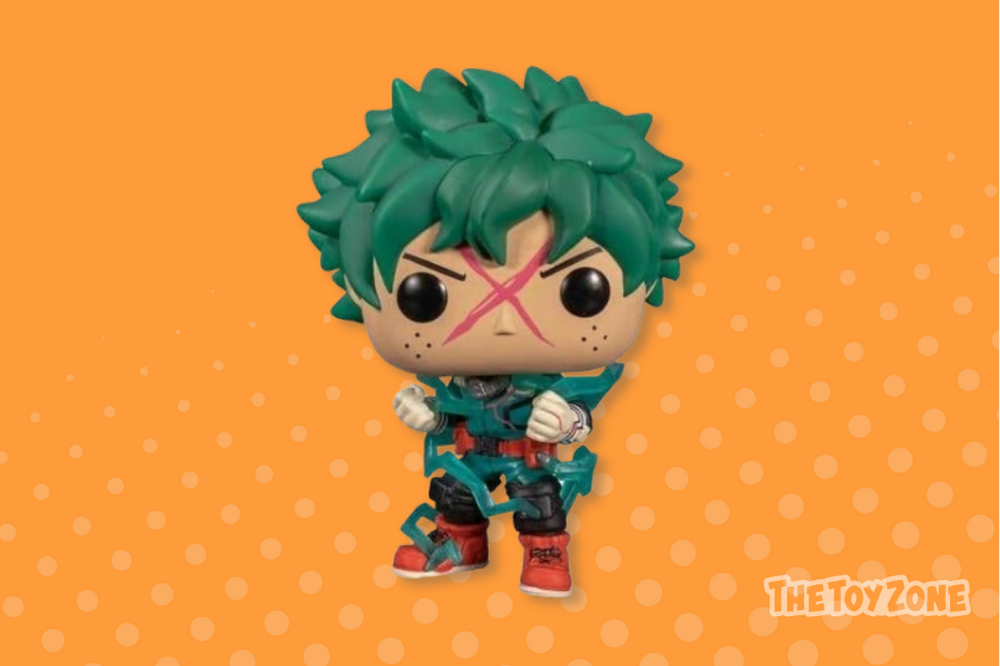 ---
Gifts for Young Photographers
The Instax Mini is perfect if your child has caught a photography bug. The Instax Mini camera will print out the film on the spot, turning their moments into tangible memories. From family adventures and birthday parties to school trips, all their favorite memories can be immortalized in vivid photos, delivered straight to their hands within seconds.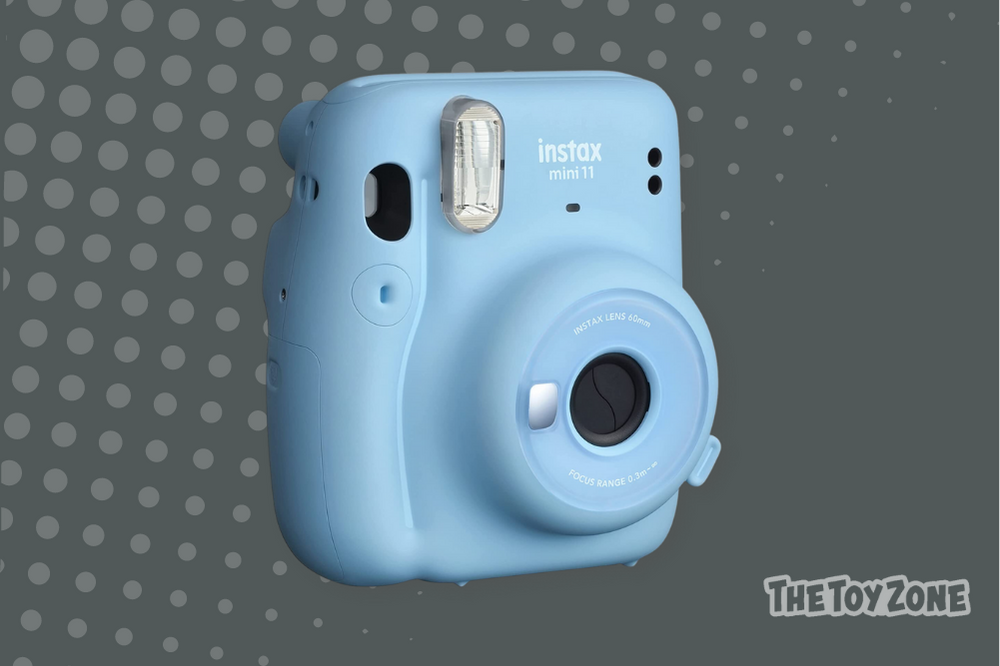 Photo Adventures for Kids is a book packed with fun challenges and games that'll teach them the ins and outs of composition, framing, subject placement, perspective and a whole lot more.
The author shares her secret weapons, a fun title for her tips that even older photographers of any level can use to come up with interesting photos. The book also encourages children to think outside the box when it comes to composition and will help them feel proud of anything they try.
As Polaroid-style cameras gain popularity among young photographers, the need for creative photo displays grows too. Enter these clip-string lights—a perfect option to hang up to 50 of their favorite photos in their rooms. Each photo gets the spotlight with an LED light for the best illumination. Plus, the set comes with steady ON and twinkle modes, letting your kid set the ambiance that suits their mood.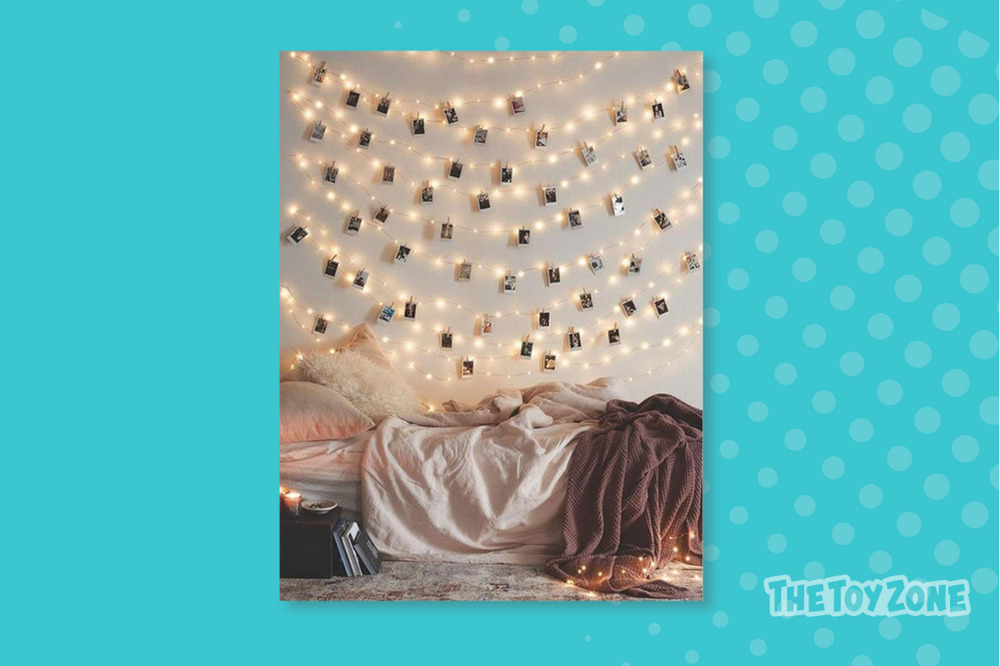 ---
Gifts They Can Use in School
9-year-olds can be rough with their backpacks. That's why they need one that can handle all their throwing and handling without a scratch, rip, or tear. The mygreen backpack is incredibly sturdy with a reinforced bottom, durable straps and smooth zippers. Plus, it's even washing machine-friendly. Inside, there's plenty of space to keep their belongings organized. The bag features a roomy main compartment, two side pockets perfect for water bottles and a front pocket that keeps essential items easily accessible.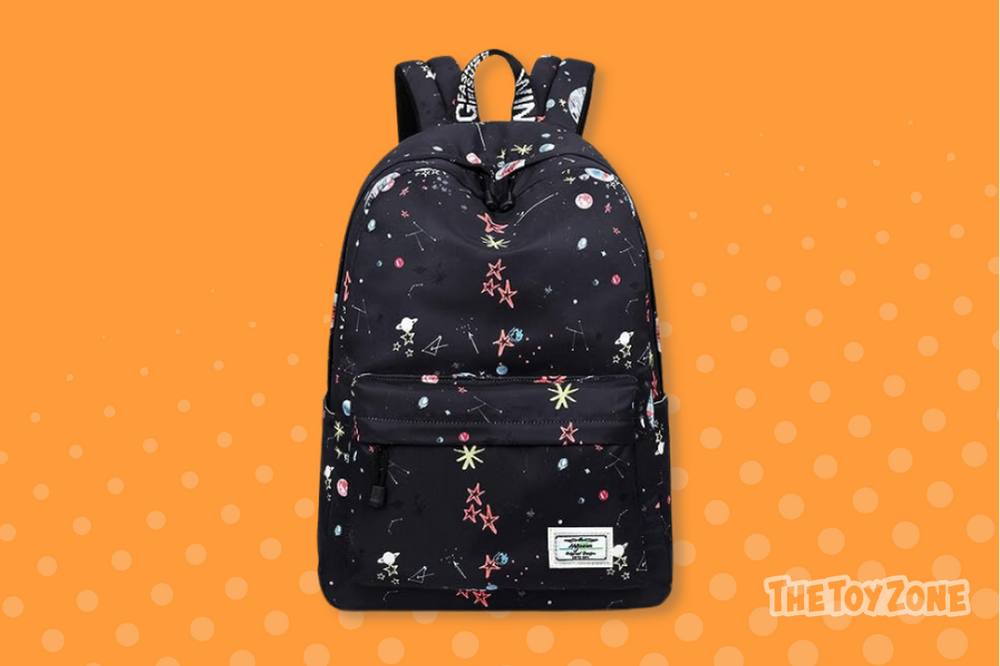 Meet YETI's small-and-mighty bottle, perfect for active kids on the go and built tough to withstand dents and drops. Kids will find using the bottle a snap, with its easy-to-carry design, built-in straw and user-friendly open-and-close mechanism. Plus, the well-insulated walls will keep their favorite beverages refreshingly cold all day long, and both the bottle and cap are dishwasher-safe for easy cleaning.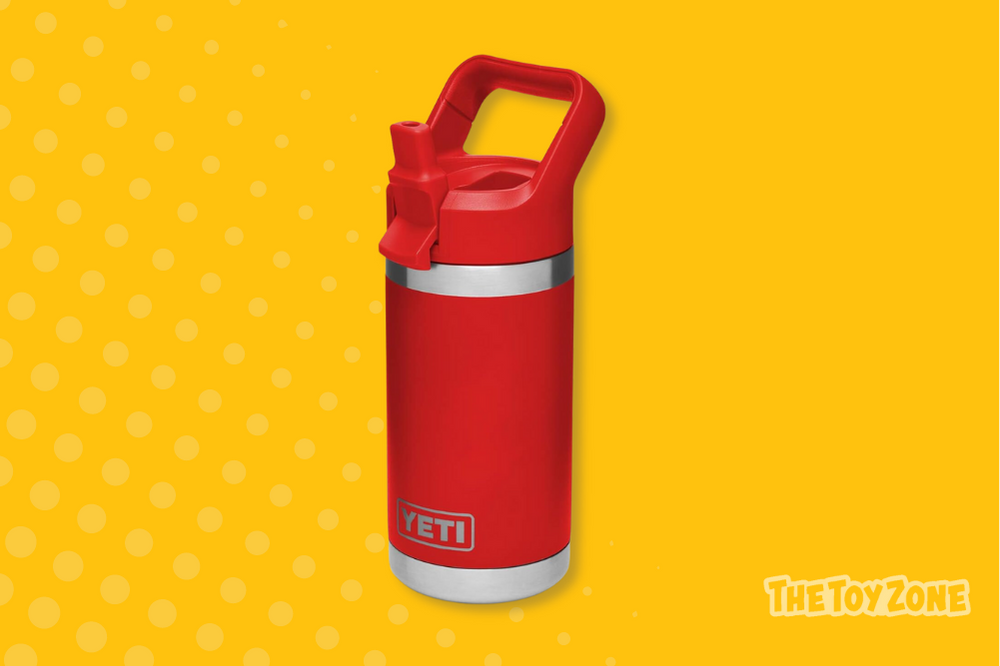 The Bento Lunch box is a game-changer, featuring three different compartments that make it ideal for a well-balanced meal while keeping foods perfectly separated. If you and your kid prefer a different setup, though, the compartment insert can be easily removed. The lid has clip lock seals and a silicone airtight strip, so you can confidently toss it in the backpack without worrying about spills. This Bento Box won't get stained by brightly colored foods, and it's microwave and dishwasher safe.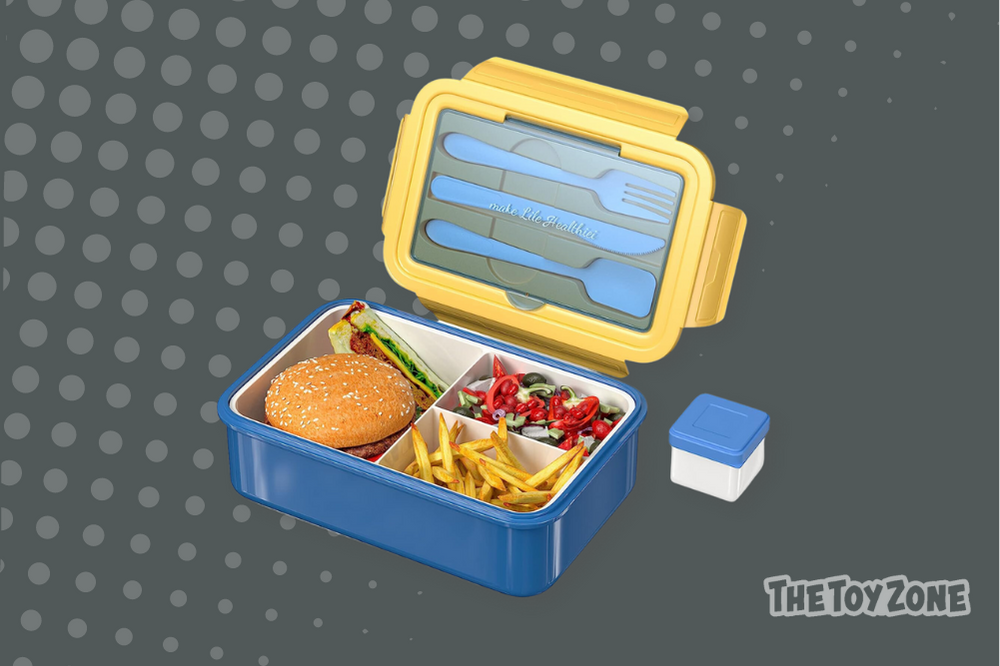 ---
Gifts for Their Room
At the age of 9, having a personal space where they can play, game, chill, or get crafty is incredibly valuable. That's why creating a cozy corner in their bedroom is an absolute winner, and this option hits the mark perfectly. The flip chair easily converts between a cozy chair and a comfy day bed, making it super versatile for their various activities. And when friends come over for sleepovers, it serves as a convenient extra bed.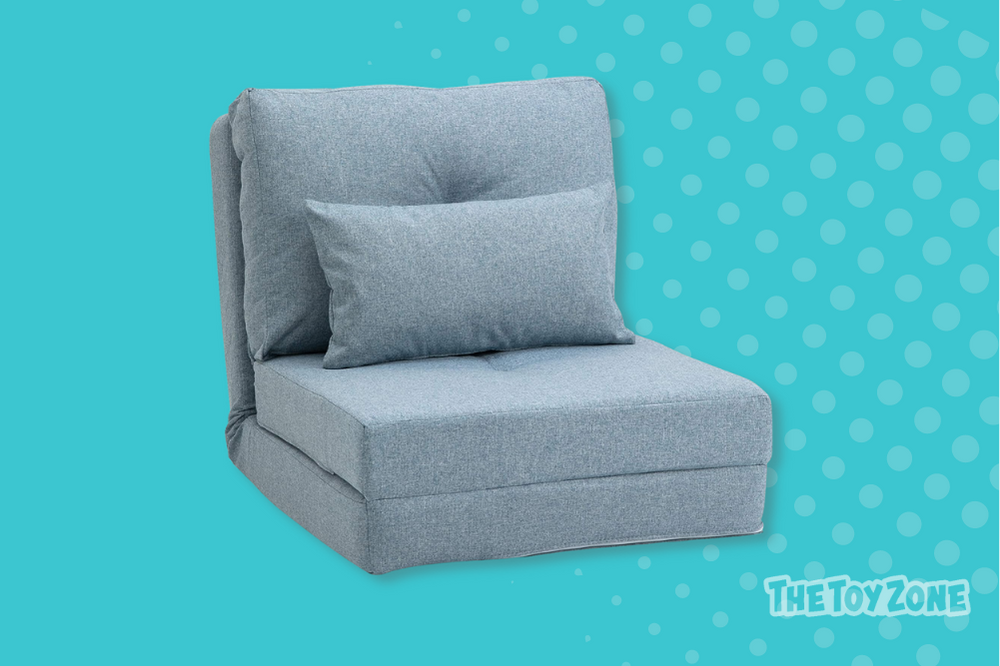 For kids who struggle to get up in the morning, this multi-functional alarm clock is an absolute game-changer. It will wake them up on time, but it also has a built-in selection of soothing sleep sounds to help them drift off to sleep peacefully and a music timer. The clock also doubles as a nightlight and can project 20 different light patterns around the room. Plus, thanks to Bluetooth connectivity, kids can connect their devices and listen to their favorite tunes.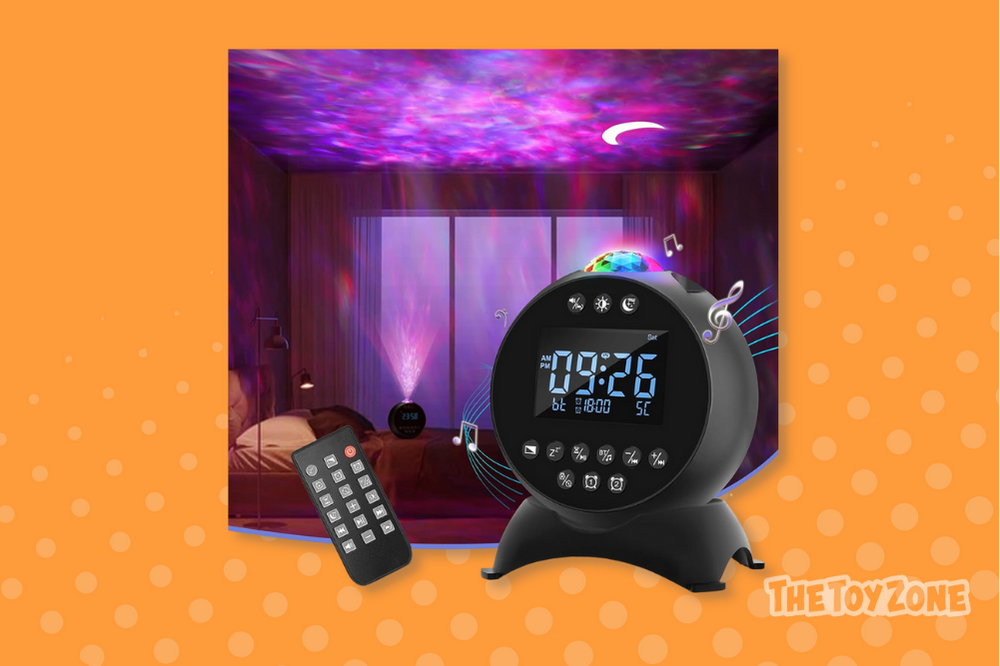 Whether your kid is a gaming enthusiast or simply can't get enough of the Mario Bros world after watching the movie, The Super Mushroom Neon Light is the perfect addition to their bedroom or playroom setup. Its vibrant neon lights work just as well as decor during the day but, but when night falls, it comes to life, illuminating the space with a captivating glow. Crafted with high-quality materials, this neon light is built to last.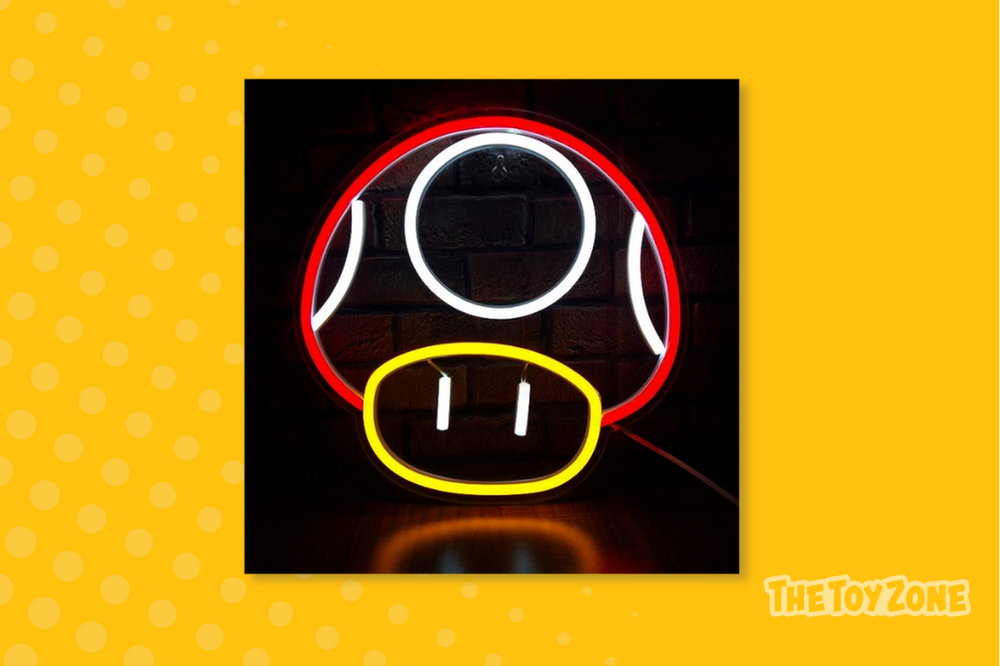 ---
Gifts They Can Wear
There's nothing quite like snuggling up in bed after a day of play. The Luna weight blanket is designed to soothe restlessness and enhance sleep quality, with weights ranging from five to ten lbs. The even weight distribution and exceptionally soft fabric make sleep time a comforting experience. Plus, it comes in different colors and designs to choose from, and it's machine washable.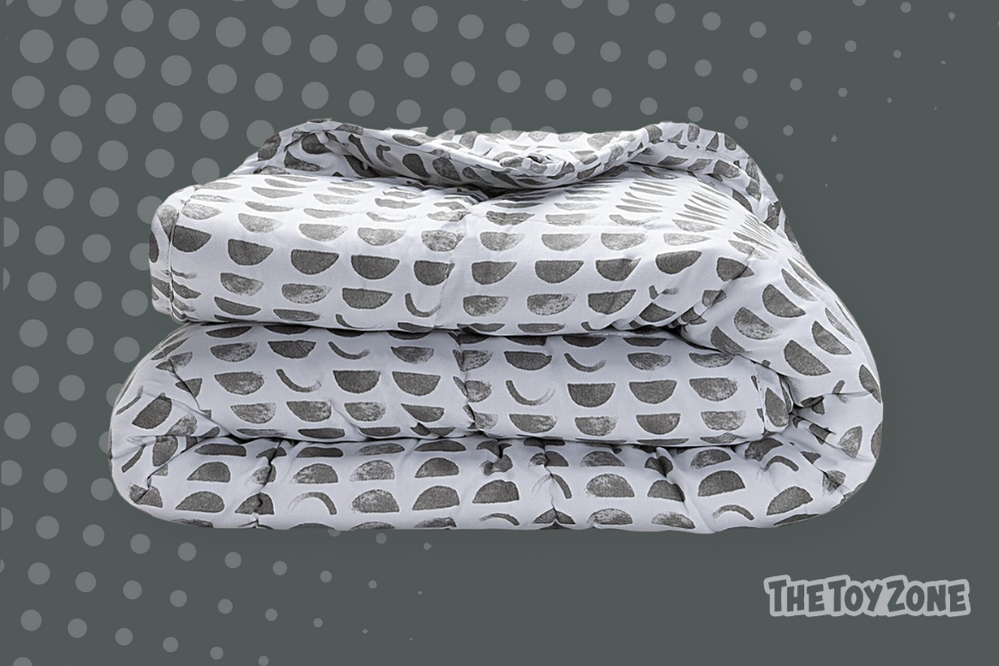 Columbia's Sherpa jacket effortlessly blends comfort with timeless style, making it a versatile addition to any wardrobe. Ideal for active kids who spend a lot of time outdoors, it's equally perfect for chilly days of everyday wear. Crafted with a super-soft and lightweight design, it can be used as a reliable outer layer or an extra shield against the cold.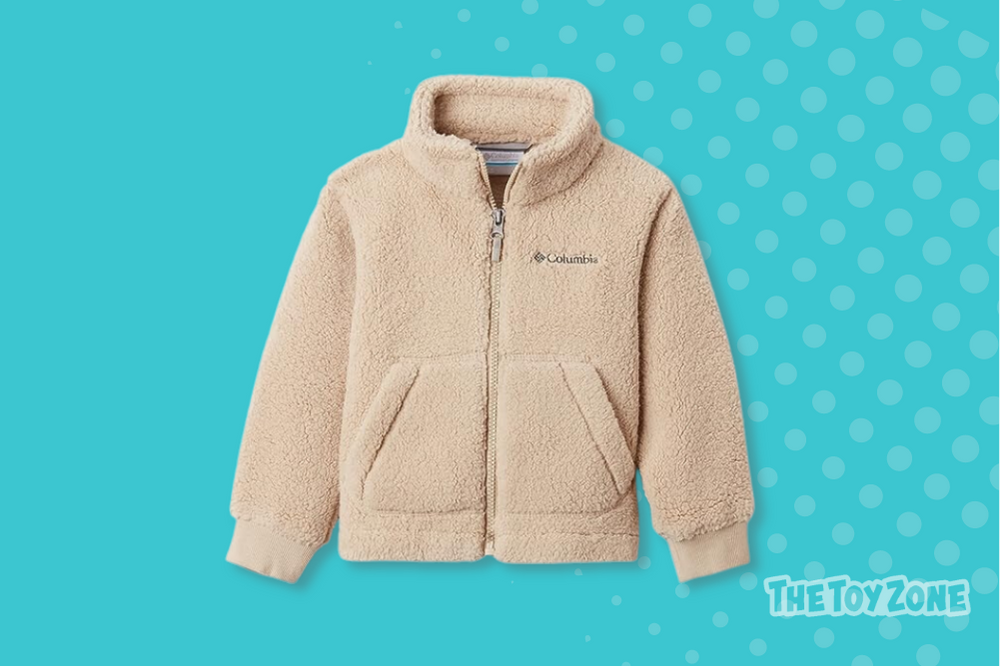 These clogs have the classic comfort and versatility of Crocs with an exciting new twist — the Marble design. While all marbled clogs have the same wavy look, each pair has a unique, vibrant pattern, making every step an expression of individuality. With a diverse range of colors, the Marble collection offers a shade to match every personality.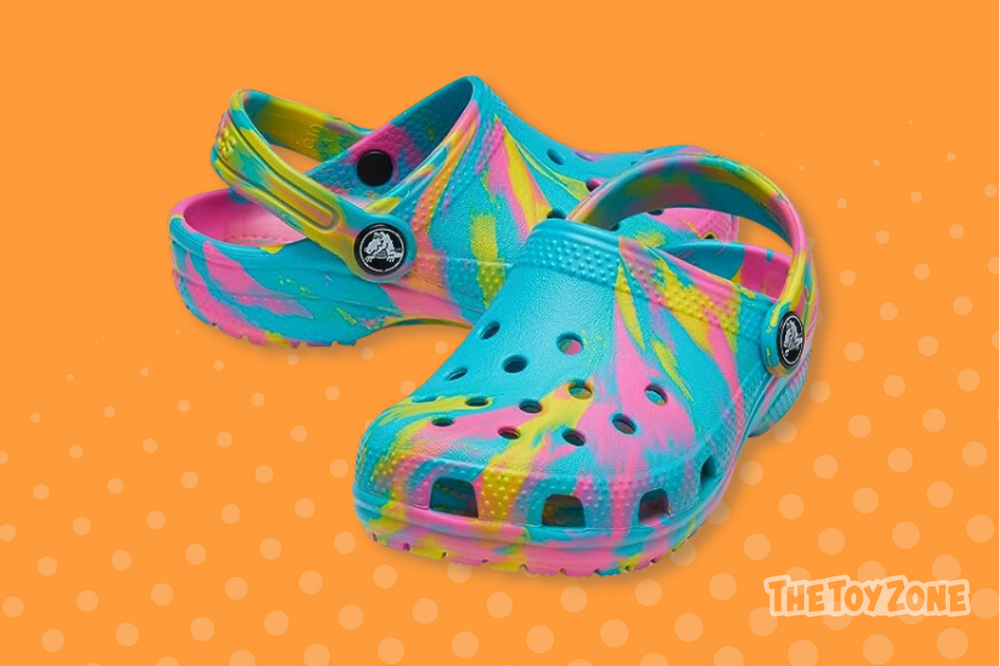 ---
Frequently Asked Questions About Gifts for 9-Year-Olds
🙋 What Are 9-Year-Olds Interested In?
At 9, kids are on a thrilling journey of discovery, eagerly exploring new and exciting interests while forging their sense of identity. Forming tight-knit bonds with friends who share their passions becomes a top priority during this stage.
From joining scouts and participating in team sports to delving into hobbies like music, dance, drawing, or crafting, they're all about finding what fuels their passion. Their moral compass is also rising as they may show genuine interest in environmental causes and helping those in need. As their reasoning skills expand, they become more empathetic and develop a sense of justice.
It's a time of diverse exploration, and they are ready to embrace multiple interests simultaneously—it's all part of the adventure.
🙋 Do 9-Year-Olds Still Like Toys?
They do. But as they grow, their tastes evolve too. While they still enjoy receiving toys, their preferences might have shifted a bit. LEGO sets, board games and dolls are still winners for many. However, some other kids are diving into big-kid interests, exploring gadgets, or delving into books with their improved reading skills. Their active nature at this age plays a role, too—it all depends on their interests.
The key is to discover those items that inspire creativity and play while steering clear of anything too "kiddy." Most 9-year-olds are eager to dive into puzzles and other activity-based toys that challenge their developing minds. So, look for gifts that strike that perfect balance between fun and engaging, catering to their ever-curious and growing brains.
🙋 What Is Special About Being 9 Years Old?
This is a time of many changes in a kid's physical, cognitive, emotional and social development. Growing independence comes hand in hand with occasional fears and uncertainties. While it's natural for a kid this age to seek more independence and rely more on friends, they are still very much in need of parental support and guidance.
Even though getting pre-teens to open up and talk can be challenging, it's incredibly beneficial for them. Having open conversations about the changes they can expect fosters trust and confidence, making the transition smoother.
To encourage communication, set aside special time to spend with them, providing a listening ear without overwhelming them with questions or judgment. Maintaining open communication with them is the key to easily navigating the pre-teen years and preparing for a seamless transition into the teen years.
---
So… What Gift Should You Get?
The perfect gift for a kid is never one-size-fits-all; it's all about catering to their unique interests and hobbies, especially at this stage of life. The more personal and relatable the gift is to their developing passions, the better.
To offer a comprehensive list, we've curated a diverse selection to suit various tastes and styles. From fantastic 3D puzzles to collectables for anime enthusiasts and from books and journals for the little writers to glowing basketballs for the sporty bunch.
But we know there's a world of possibilities out there, and we'd love to hear about the amazing gifts we might have missed. We're always excited to know what makes them so fantastic, and we might include it in our next list.