14-year-old boys can be mysterious creatures. They leave trails of discarded snacks around the house as if marking their territory. On weekends, they often emerge from their burrows when the high midday sun is in the sky. They don't want to be seen as children, yet they are not fully grown. And their social habits are a mystery to all.
If you're looking for a gift for one of these peculiar creatures, you may feel bewildered and not know where to begin. But strange as they may seem, 14-year-old boys are humans with a wide range of interests, just like adults.
They are in a state of flux and are probably exploring who they are and what they are passionate about, so these interests may be somewhat constant. It's hard to know which passions are here to stay and which are fleeting, but as a supportive adult in their life, it's not your job to figure that out. Encouraging their ambitions with a gift that fits is more than enough.
That's where we come in – our list of gift ideas for 14-year-old boys has something for everyone. You just need to know what he's into, and we guarantee you can find something here.
We've included no less than 64 options in our list to ensure that even teens with niche interests are covered. If you can't find something for your 14-year-old here, I'm unsure where you can.
Gifts for Gamers
With its raised, round keys, this keyboard has a retro, typewriter-esque feel, but its performance is anything but old-fashioned.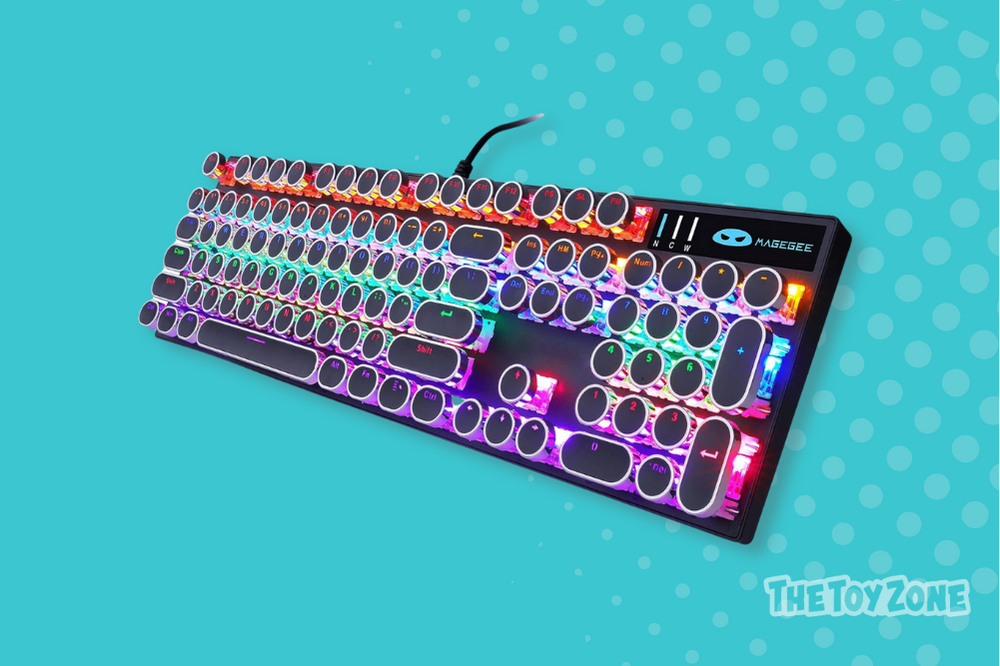 Featuring highly responsive and tactile keys, wide system compatibility and ergonomic design, it will help your teen defeat his virtual foes. But its real claim to fame is its multicolored backlighting, which can be put on one setting or perform fantastic light shows.
For teens who enjoy playing video games with friends or taking their games with them, the Nintendo Switch is the way to go.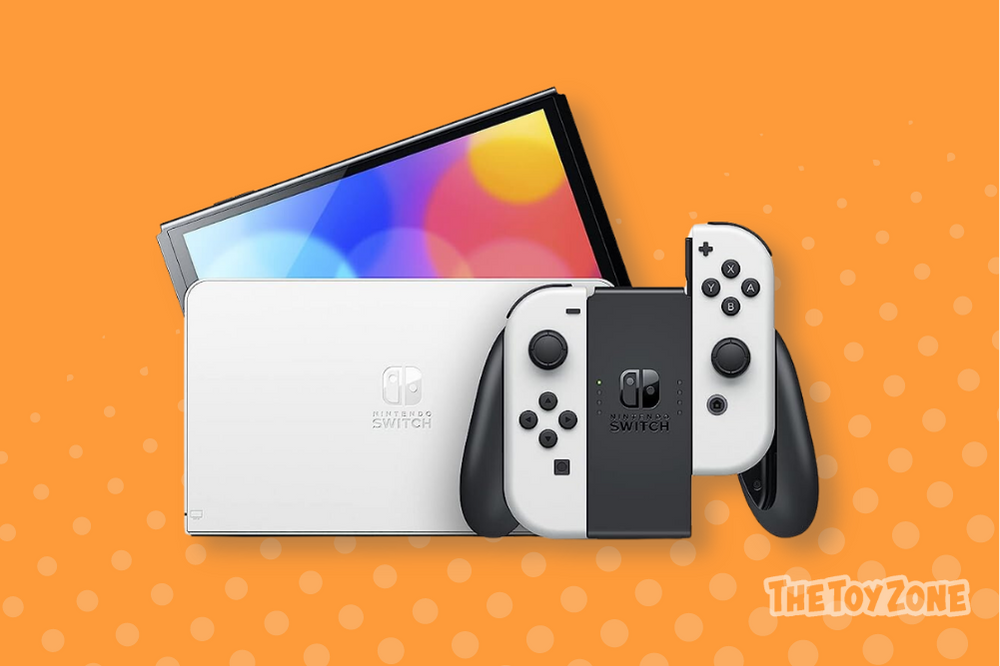 The Switch is unrivaled in its ability to be a great handheld gaming console and in-person multiplayer console by simply disconnecting the joy-cons. And with the amazingly crisp graphics and vivid colors offered by the OLED screen, choosing the OLED model is a no-brainer.
Gaming with a PC or console is all very well, but what if you could fully immerse yourself in your game? This is made possible with the Meta Quest 2, a VR headset that offers positional audio, hand tracking and haptic feedback to make the virtual world feel real.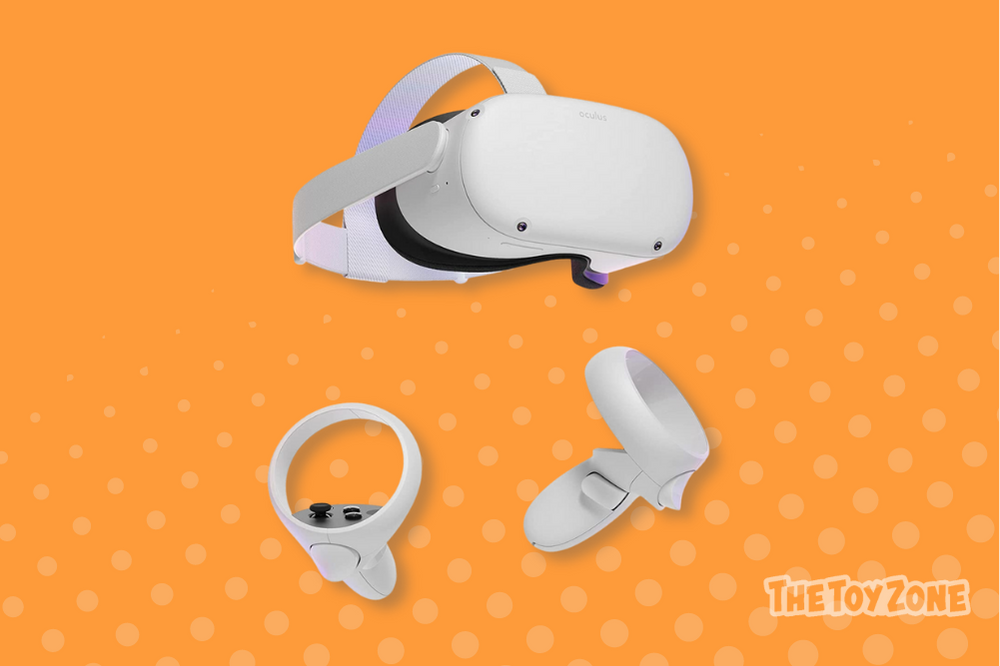 And it's not just for gaming – you can use Meta Quest to explore fitness programs, social spaces and specially designed VR experiences.
---
Gifts for Teens Who Love Their Switch
If your teen already has a Nintendo Switch, he will always appreciate a new game to enjoy on it.
And while he may have played Smash Bros. before, this Ultimate edition offers the most comprehensive roster of fighters ever, as well as new stages, new techniques, fun twists and spectacular graphics. So if he enjoys madcap button-smashers, he will love this whether he's played earlier editions or not.
Breath of the Wild is the most popular game in the Legend of Zelda franchise thanks to the evident care taken in crafting the captivating open world, realistic gameplay and epic storyline.
Players explore the world of Hyrule, uncover mysteries and face challenges of wit, skill and strength while keeping themselves sustained by hunting and searching for elixirs. You chart your own path — so where will it take you?
If you want something more offbeat, might we suggest Five Nights at Freddy's?
Featuring killer animatronics, fairground prizes, claustrophobic ventilation systems and more, this mini-game set is weird, wacky and more than a little creepy. The Help Wanted edition includes five mini-games set in the terrifying Five Nights universe, making it great value for money – and not for the faint of heart.
---
Gifts for LEGO Builders
Thanks to a host of movies, series and video games, Star Wars is now having a moment and garnering a whole new generation of teenage fans.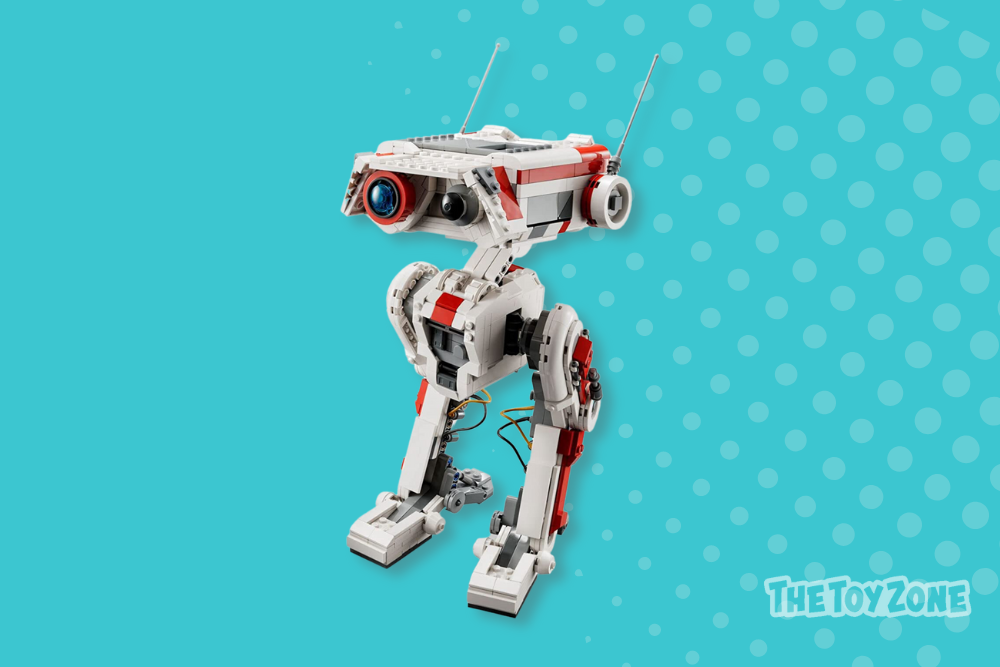 This droid figure is straight out of the Star Wars Jedi video games and he's exquisite. He's got posable limbs, a multi-directional tilting head and loads of authentic details. And with over 1000 pieces, he's challenging enough for a LEGO master.
More into Marvel than Star Wars? Then check out this exquisite LEGO model of the iconic Guardians of the Galaxy spaceship.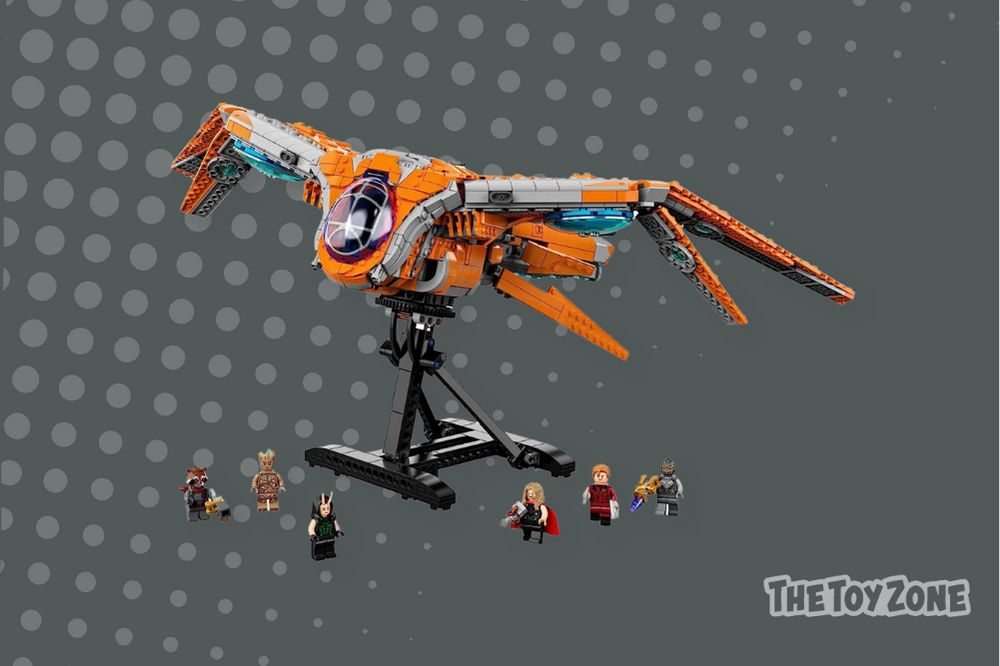 This set is packed with details that will delight Avengers fans, including a weapon store, computer and even a place for the minifigures to enjoy coffee and doughnuts. It also looks fantastic on a display shelf thanks to the sturdy, dynamic and rotatable stand.
This one's for all the space nerds who still haven't given up on their childhood dream to become astronauts.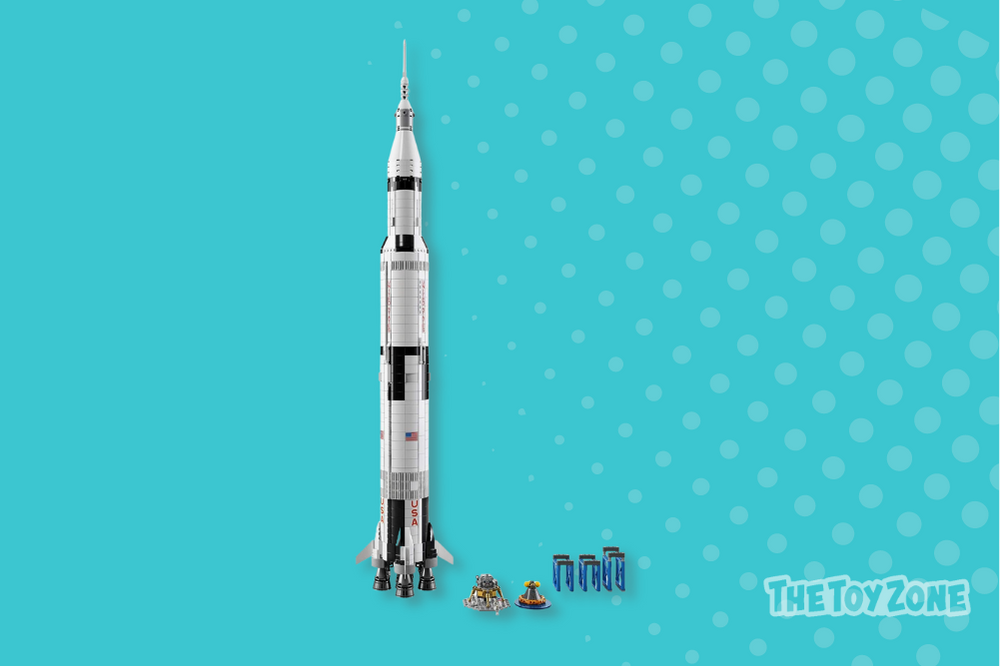 Reaching a height of one meter, this 1:110 scale model of the NASA Apollo Saturn V (the ship that first brought humans to the moon) is nothing short of spectacular. It also has display stands and a booklet about the Apollo missions to nerd out over.
Friends might be a niche interest for a 14-year-old, but the classic '90s sitcom has recently enjoyed something of a revival recently, so there are teens out there who are falling in love.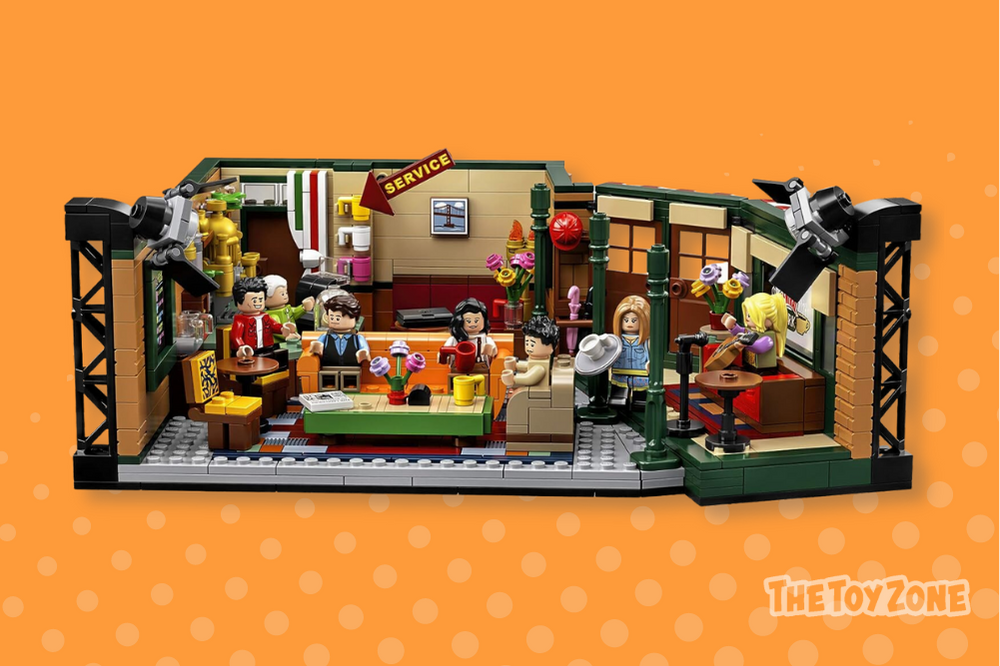 This set of the iconic coffee shop from the show is sure to delight fans, both new and old. All the Friends are in minifigure form, and Phoebe even has a LEGO guitar.
---
Gifts for Teens Who Love Gadgets
With the ubiquity of smartphones, anyone can be a photographer these days. However, in a world of Instagram and thousands of pictures on your camera reel, film photos are all the more special.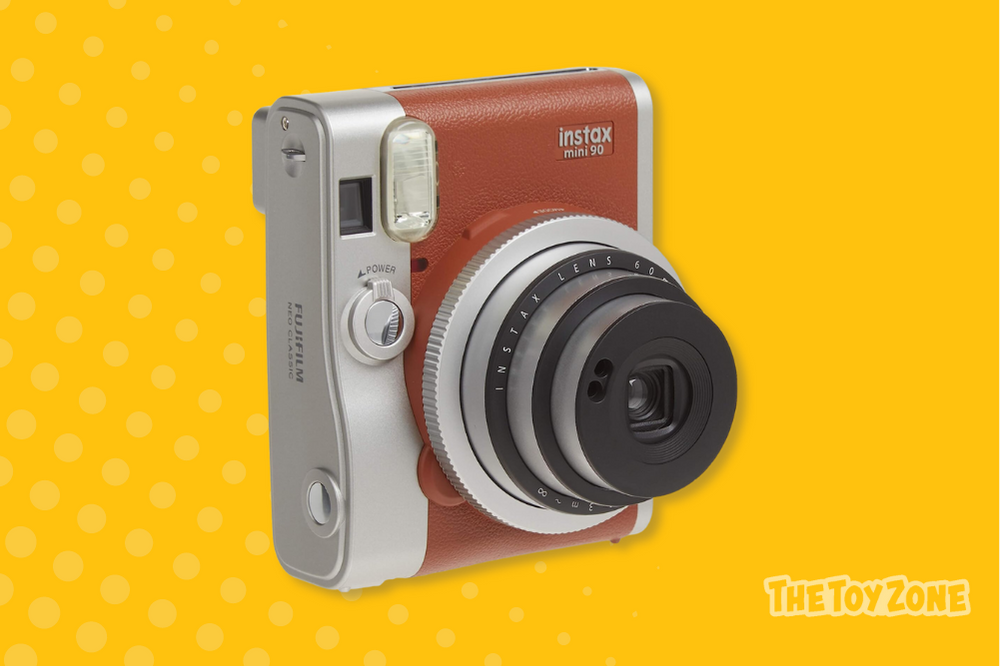 Fujifilm Instax photos, with their instant printability and classic Polaroid shape, are perfect for teenage photographers looking to capture and share special moments with friends.
Most teens are navel-gazers, but some of them are stargazers as well. With this telescope for beginners, astronomy-loving teens can explore the stars and planets to their heart's content.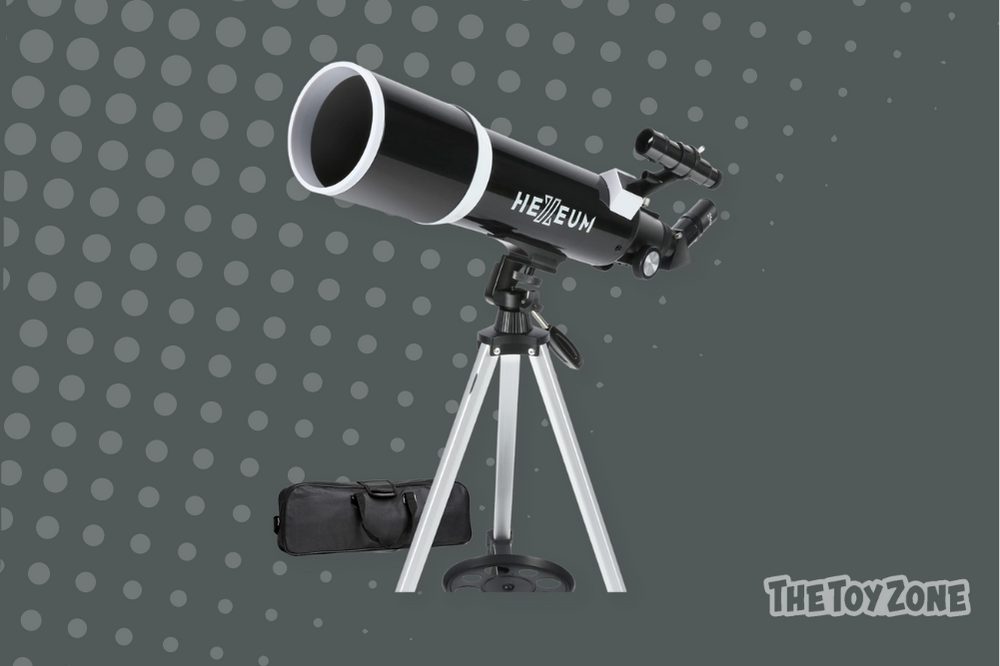 With up to 180X magnification, thanks to the range of eyepieces and lenses, you'll be able to see the craters of the moon. It also comes with an adjustable tripod, carrying back and phone adapter for taking pics.
A 3D printer is the ultimate gift for a techy teen, and gone are the days when they were prohibitively expensive and inaccessible to beginners.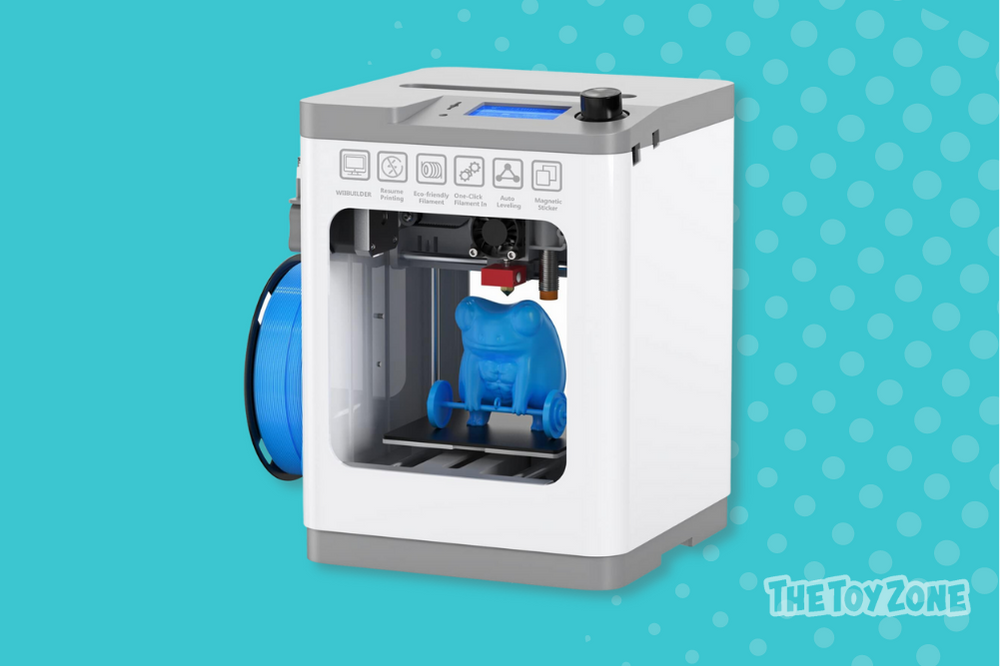 This mini model from Entina comes fully assembled, requires no complex setup and lets you start printing within minutes. It is lightweight, portable and small enough for your bedroom desk, but it can still print objects 12×10 cm in size.
---
Gifts for RC Drivers
For many tech-focused teens, RC vehicles are an opportunity to explore electronic gadgets and have some techy playtime. And what better way to do that than with a drone?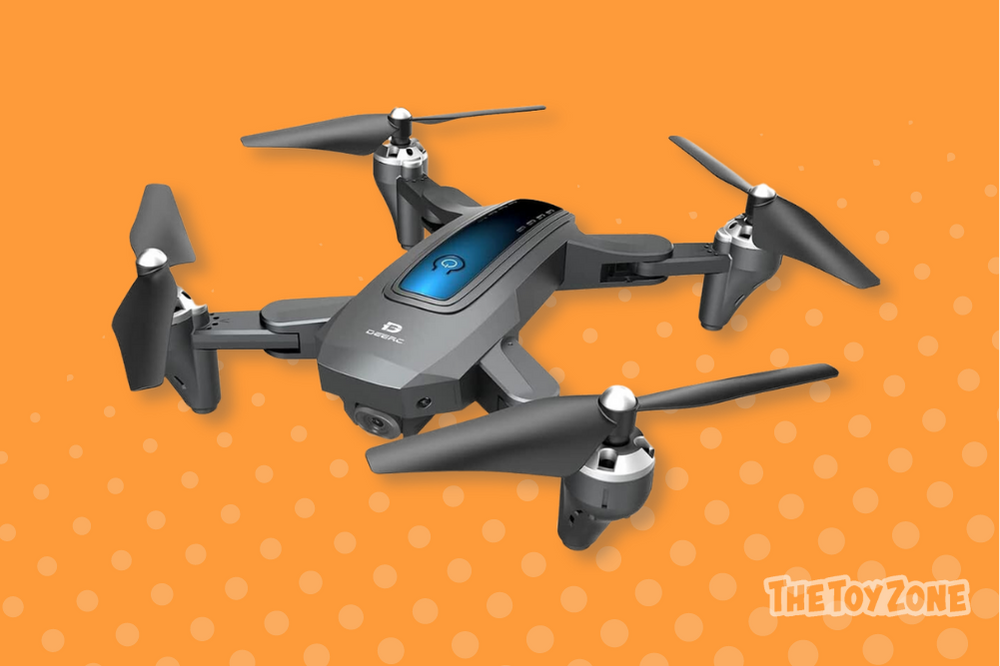 This awesome DEERC drone has a 2K HD camera with live transmission, so you can see everything it can. Thanks to its user-friendly design, even beginners can send this high up into the sky and capture fantastic aerial footage.
If he's more into rugged off-road RC vehicles, check out this bad boy: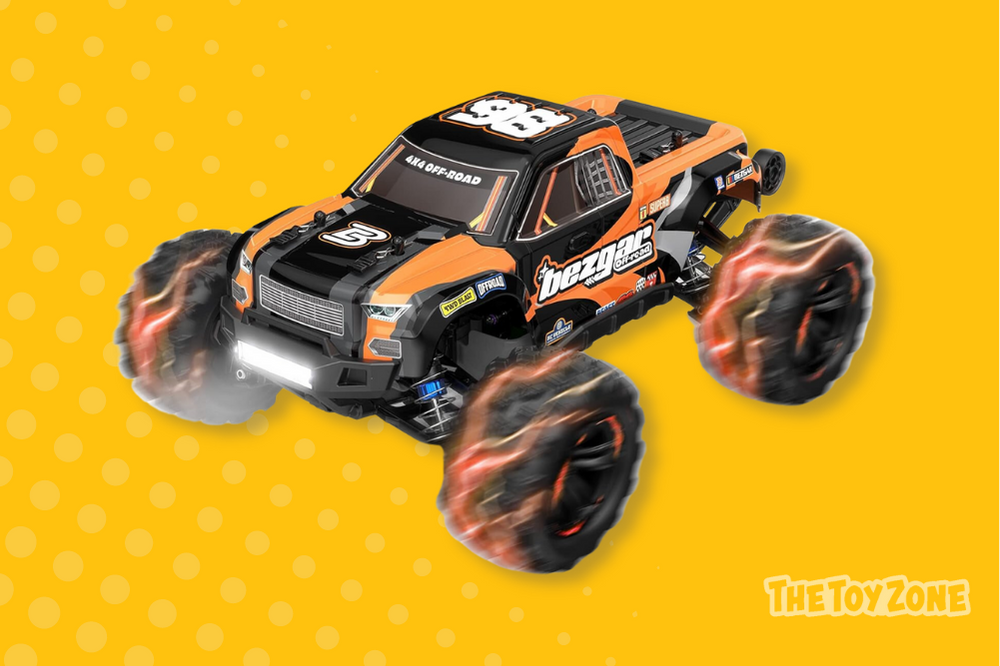 Featuring an exceptionally robust drivetrain system, premium wear-resistant gears and huge 4X4 wheels, this guy can survive both unexpected collisions and hair-raising stunts at breakneck speeds. As a hobby-grade vehicle, aspiring engineers can have fun endlessly tinkering with and upgrading it.
Another flying option, this mini RC helicopter is an excellent choice if you're on a budget.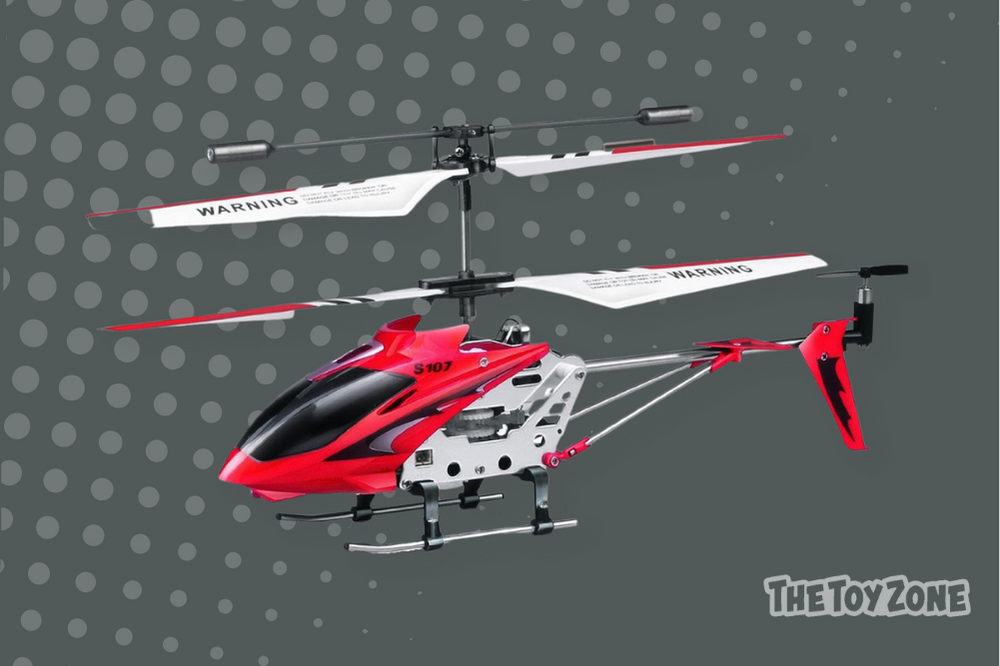 Small enough to fit on your palm, this little heli looks extremely detailed and realistic. It's also a good choice for beginners, as it is very stable, has simple controls and is impressively durable. And thanks to its flashing lights, you can even fly it at night.
---
Gifts for Music Lovers
Got a future sound engineer, music producer or DJ on your hands? If so, he will love the Orba 2.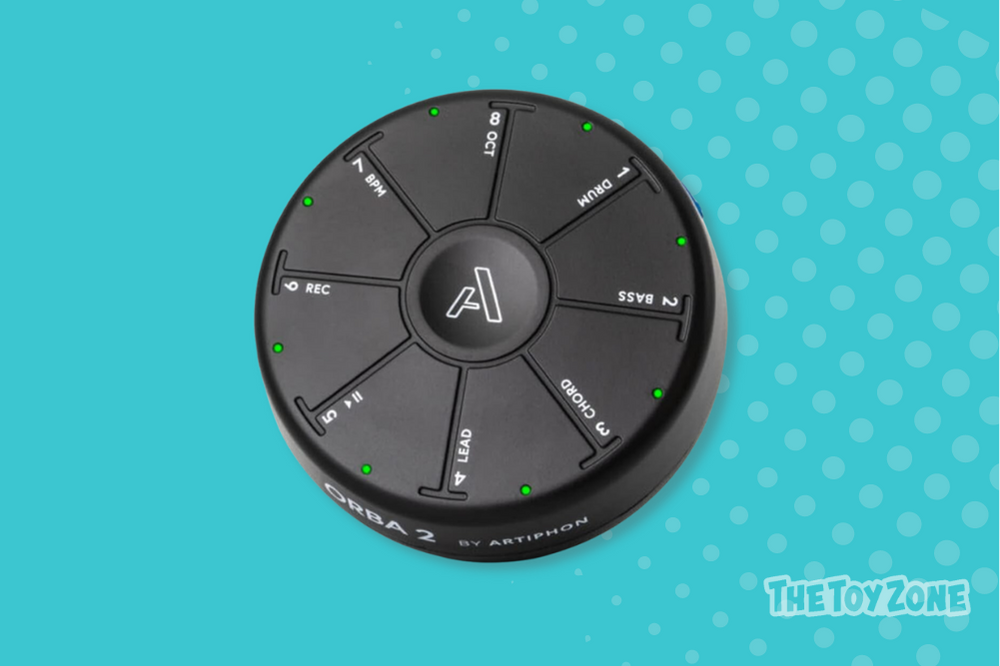 This genius little gadget lets anyone mix original tracks out of a massive library of sounds. You can layer instruments, beats and tunes from any genre, loop sequences and impress your friends with creative effects. And once you're satisfied, simply play your song from the gadget itself.
All teens love music, and sharing their favorite tunes with friends.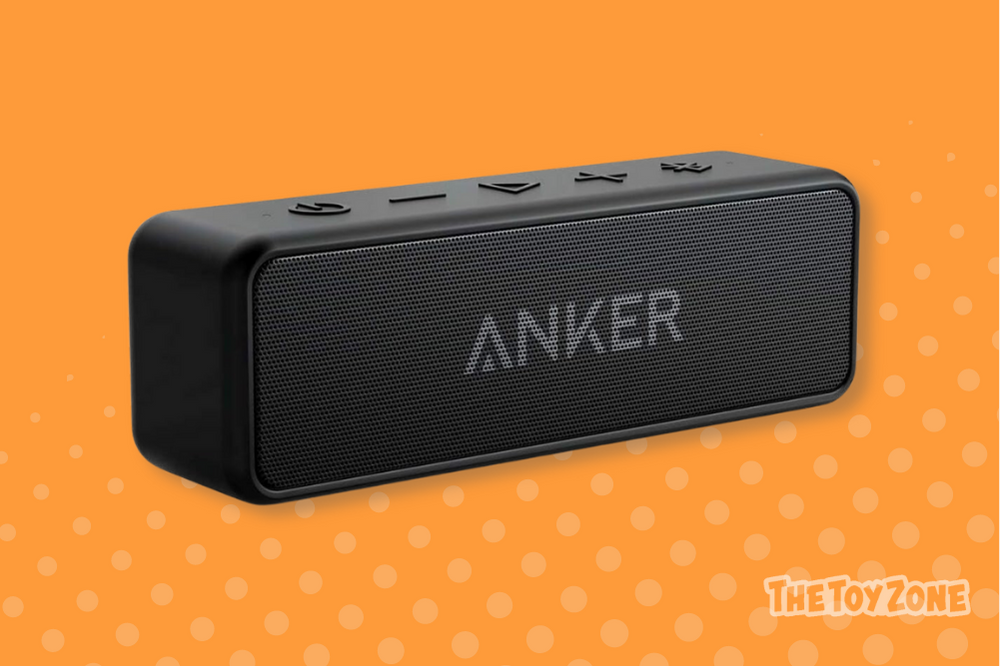 With this portable Bluetooth speaker, they can do so with sublime sound quality and hard-hitting beats. The enhanced bass and robust design of this speaker make it perfect for outdoor dance parties, and as it is water-resistant, you can even blast those beats by the pool.
A bass guitar is the quintessential instrument for hardcore rockers of all ages, and this one from Ibanez is a great place to start.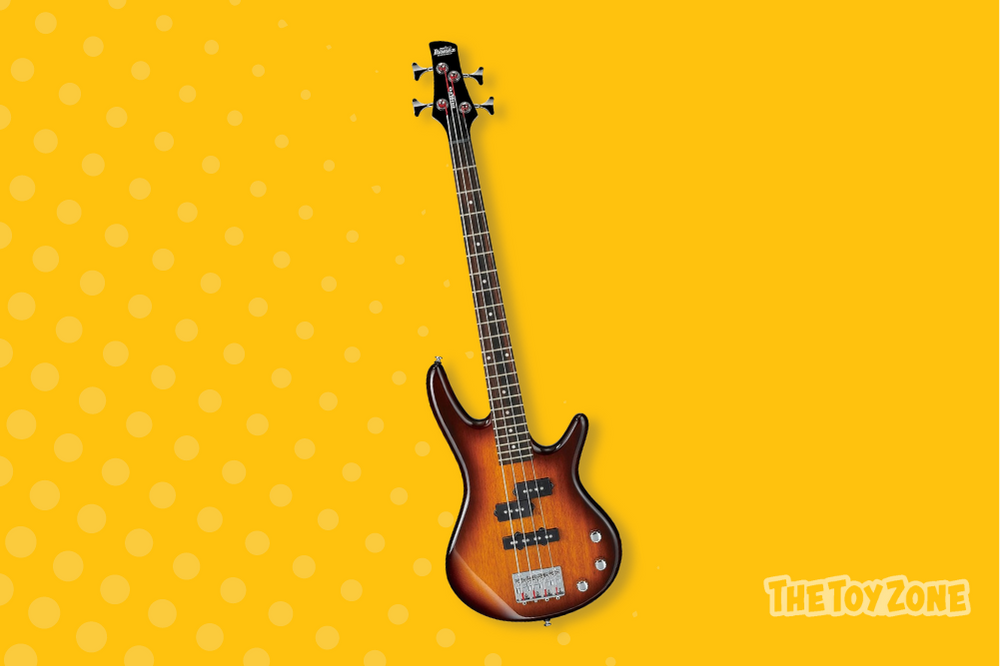 Its small size makes it more affordable and portable than a traditional bass guitar while still producing an excellent sound. It's a great choice for teens who have learned basic guitar skills and are ready to experiment with something new and electric.
---
Gifts for STEM Students
Has your teenager already taken apart and put back together every electronic gadget in your house? If so, he needs this robot car starter kit.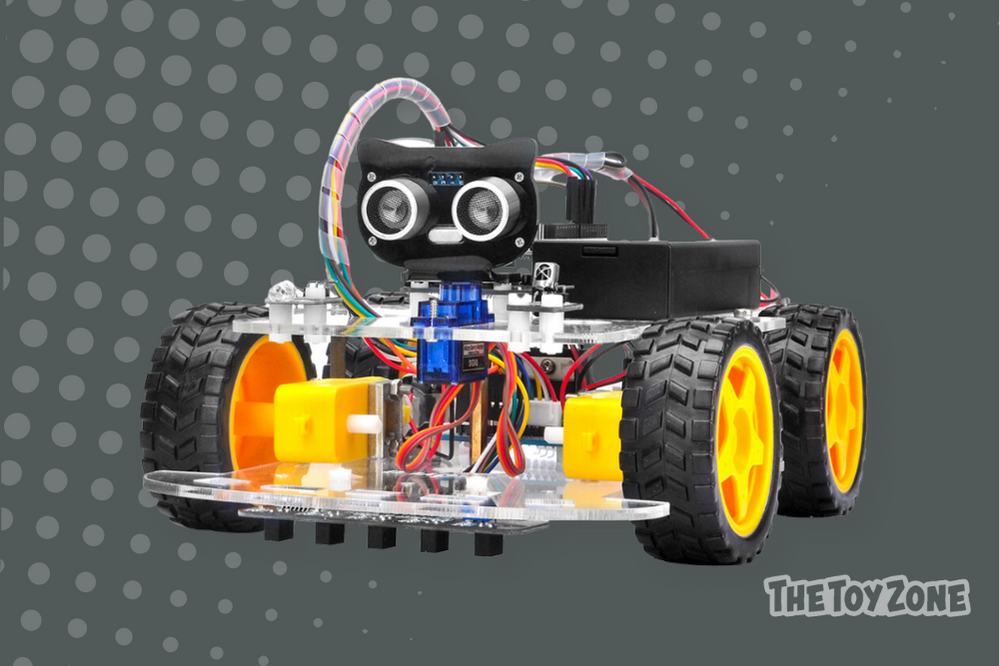 With this kit, future engineers can build their own programmable robot car from scratch. They'll learn to create circuits, program sensors and actuators, learn about the Internet of Things and program their four-wheeled robot friend to do all kinds of cool stuff.
This is a different kind of robot that runs on water. The excellent Hydrobot Arm Kit introduces kids to a different side of mechanical engineering.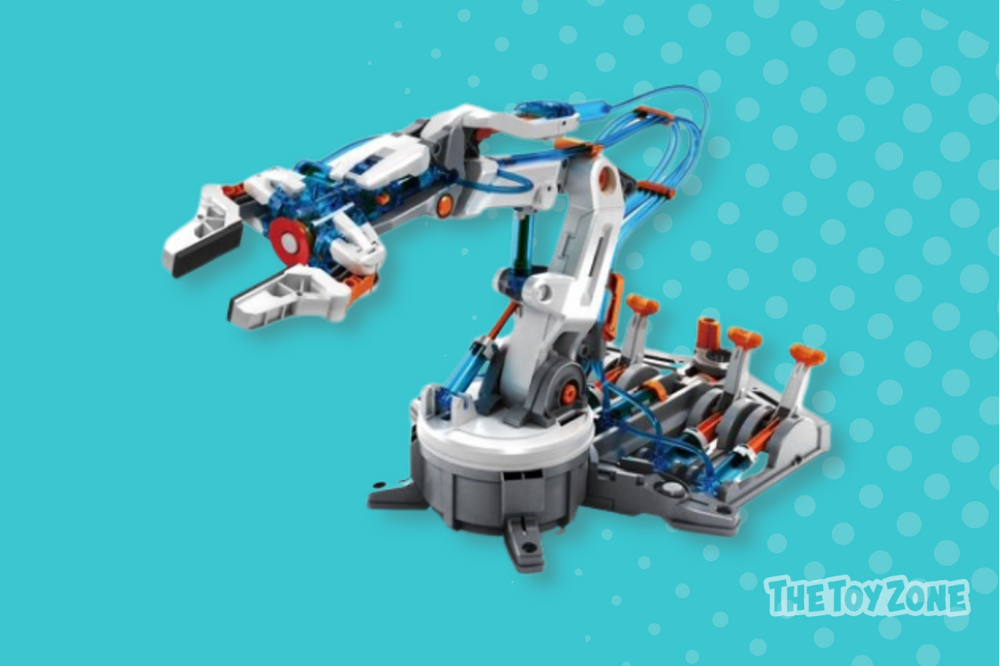 They'll be guided through the process of building the robot, and will learn a lot about hydraulics, mechanics and physics. Once complete, they can use the levers to make the robot move in highly complex ways.
Inspired by the perpetual motion machine, this marble run is a very cool trick when complete.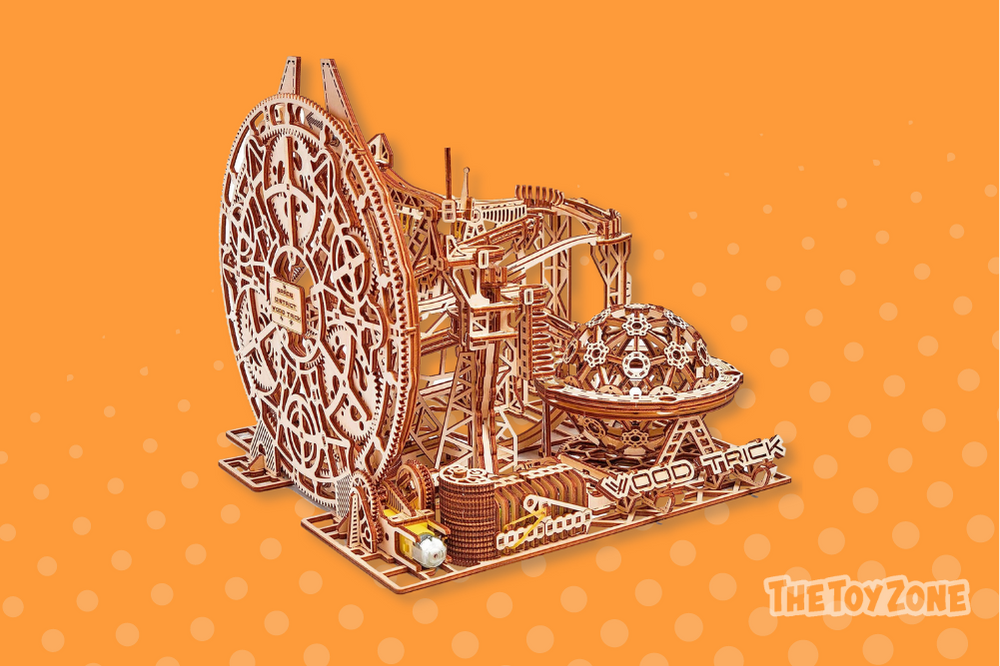 Once you slot a marble onto one of the tracks, it will never stop moving. But first, you must assemble a 3D mechanical puzzle made of wood. It has no glue or toothpicks, but holds together purely on the strength of its mechanical design, making it perfect for aspiring engineers.
---
Gifts for Sporty 14-Year-Olds
When shopping for a soccer player, it's hard to go wrong with a shiny new soccer ball.
This option from Adidas is exceptionally durable and hard-wearing, while retaining a soft touch. Once inflated, it will keep its shape for an extended period. Plus, it comes in various fun colors and designs for stylish strikers.
Does your teenage boy prefer doing his striking with a golf club? If so, this set of 12 golf balls is an unbeatable gift, especially as golf balls are always missing.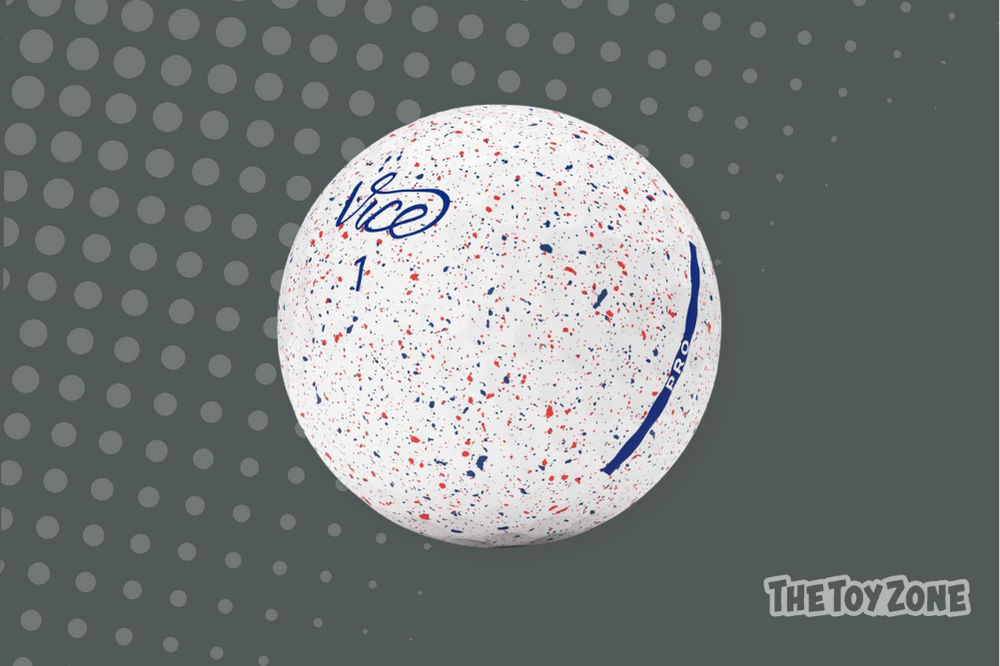 Featuring stylish red and blue or lime green speckled graphics, these balls offer outstanding spin control and a soft feel of the club. Their extra-thin cover is best for a high spin.
Every tennis player knows that a good racket is everything.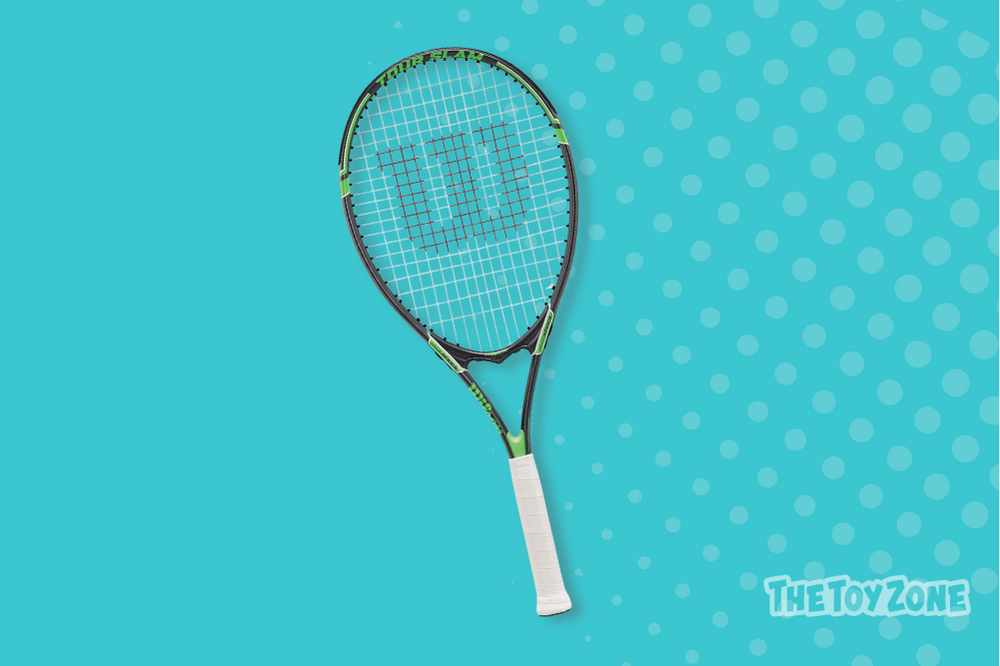 This option from Wilson boasts a larger sweet spot for increased power and a super lightweight and durable AirLite Alloy construction. In addition, thanks to its long mainstrings, it offers a fast and powerful rebound. It's an excellent recreational racket that will put you at the top of your game.
---
Gifts for Bookworms
This version of Trevor Noah's Born a Crime: Stories from a South African Childhood, has been adapted for young readers, making it an accessible option for kids who aren't big readers.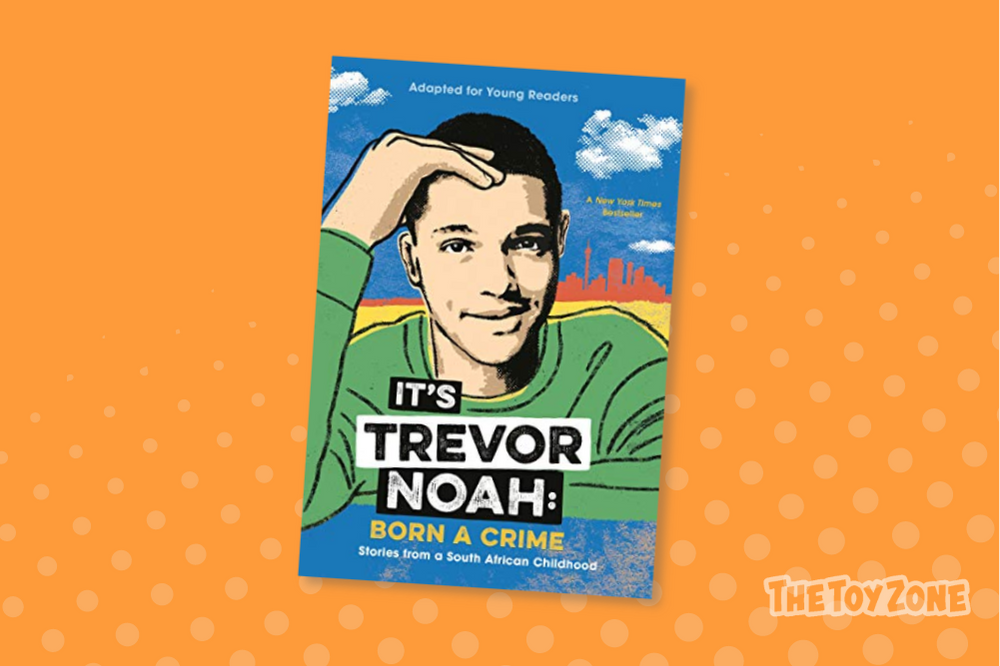 The entertaining and poignant memoir from the host of The Daily Show traces the experience of growing up with a black mother and a white father at a time when his very existence was against the law.
From the bestselling authors of Ready Player One comes another searing look at the places technology might take us.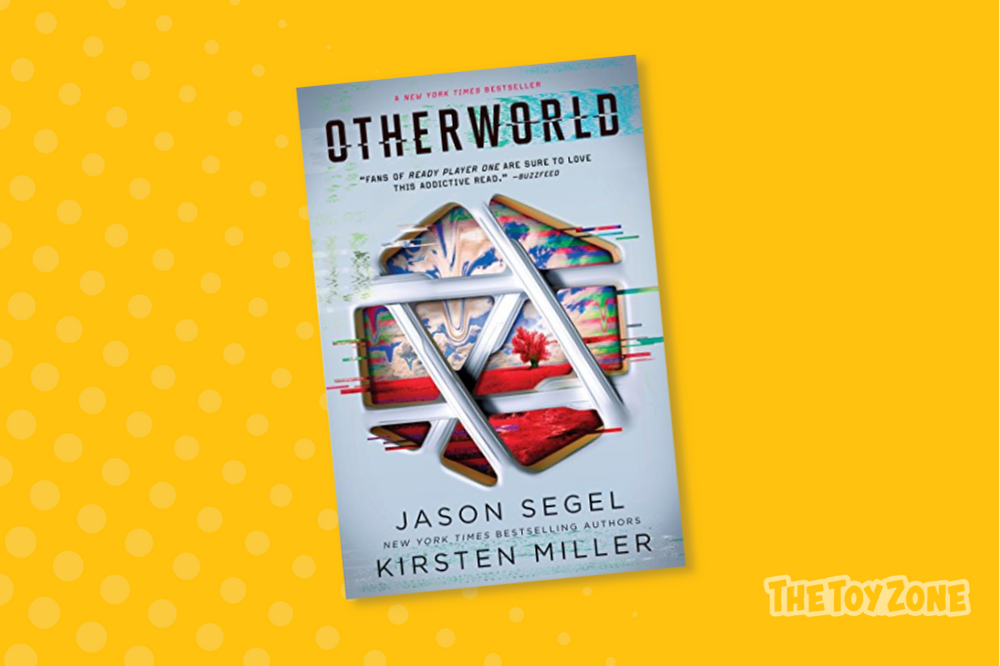 Set in a lifelike VR universe where everything is possible and nothing is off-limits, this is a cautionary tale about the allure of the virtual world and its potentially sinister consequences. It's also a gripping page-turner that sci-fi fans won't want to put down.
A must-read for sneakerheads everywhere, Sneakers is the definitive book on the cultural phenomenon of these beloved shoes, now an 85-billion-dollar-a-year industry.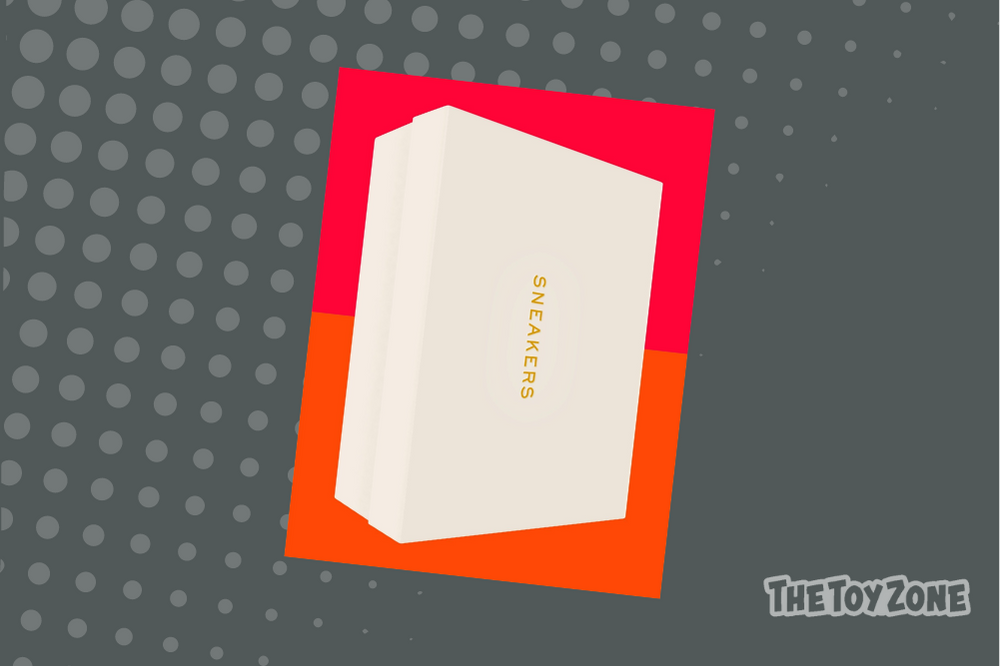 The book draws from the knowledge and experience of industry gurus, sports legends and celebrities to create a fascinating collage of how a humble sports shoe became a streetwear necessity that can inspire riots and sell for upwards of $6000.
---
Gifts for Young Artists
If your 14-year-old aspiring painter doesn't have his own easel yet, this is your chance to get him one.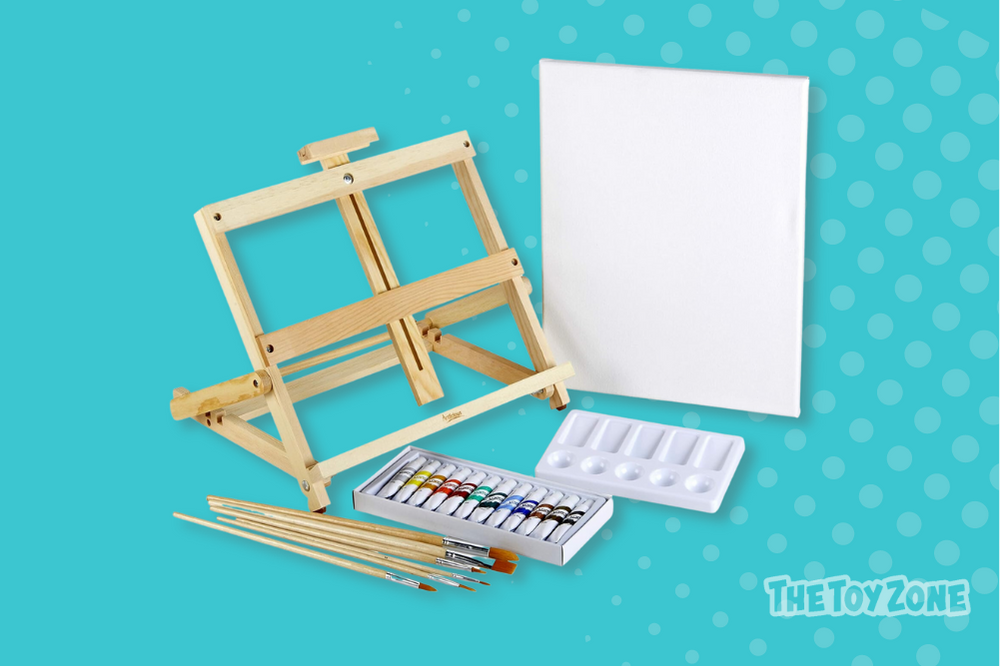 This beautifully crafted wooden easel is small enough to take anywhere you go and can be set up on any flat surface. It also comes with an 11×14 inch canvas, six wooden-handled paint brushes, 12 acrylic paints and a palette to use them on.
Not all creative kids are the painting type – some love to make things from metal, wood, leather or ceramics.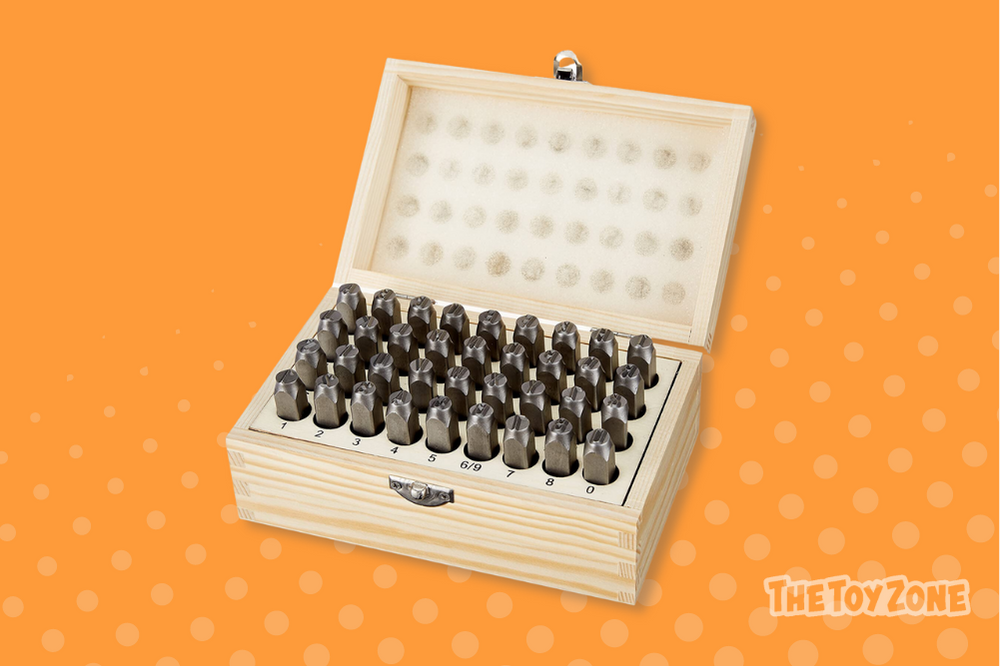 This stamp kit is ideal for a teenager, especially if he likes making functional items. The set includes stamps for each letter and number, so whether he wants to stamp a name onto a crafted gift or label things like keys and boxes, the result will look highly professional.
No matter what kind of artist you end up becoming, it's essential to master certain fundamentals.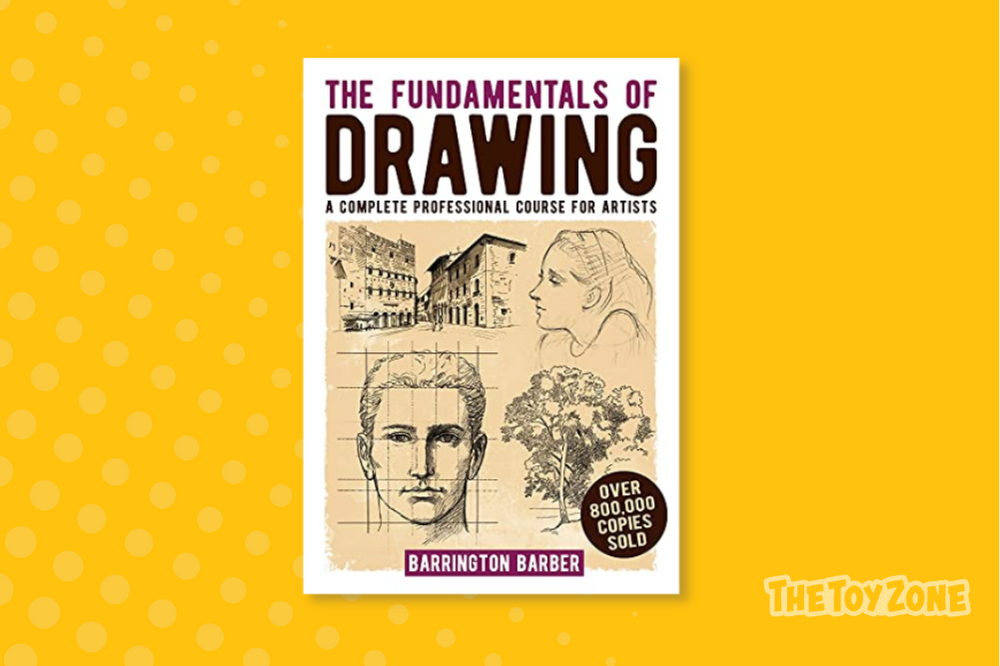 This drawing-course-in-a-book will take you through a comprehensive, step-by-step process to turn you from a beginner into a pro. Based on time-honored methods and covering everything from still life to life drawing, portraiture and composition, this book is all teens need to hone their drawing skills.
---
Gifts for Boardgame Players
How many times have you wished you could whip out your smartphone to Google a question during a game of Trivial Pursuit? Well, in Phone Phever, smartphones are not off-limits — in fact, they're an essential part of the game.
But that doesn't mean it's easy — with 1,200 unique trivia challenges across six different categories, it's a mad race to phind each phact.
One Night Ultimate Werewolf is a fleshed-out version of the classic game that pits werewolves against villagers.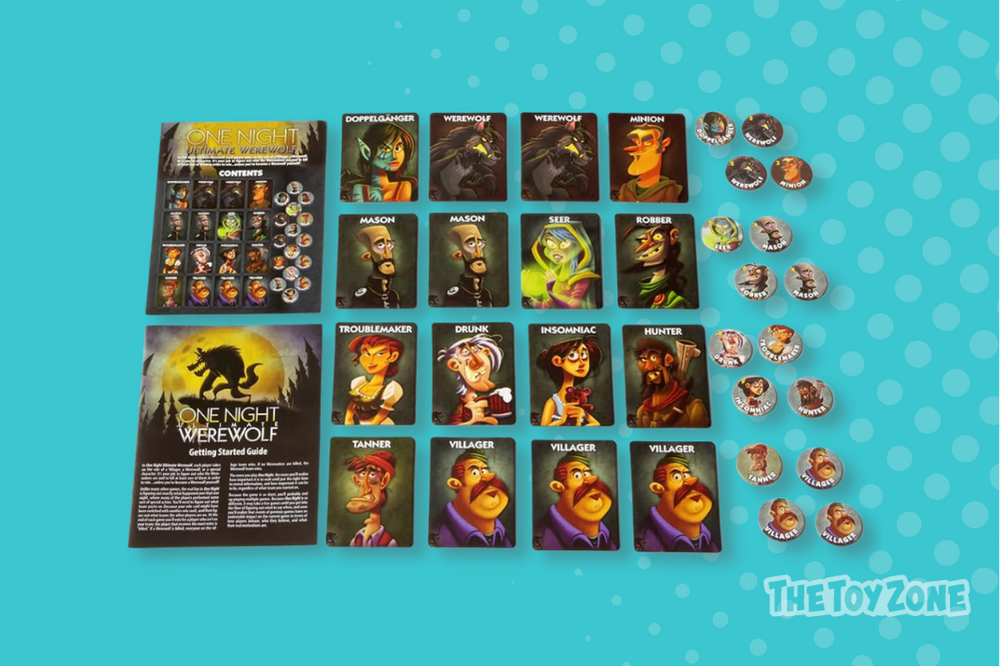 This version accommodates 3-10 players in varied roles like Troublemaker, Insomniac and Seer, which adds much depth to the game mechanics. But the fundamental framework is the same — the werewolves try to pick off the villagers, and the villagers try to identify the werewolves to stop them.
Another one to make your skin crawl, this horror board game is all about discovering the traitor in your party. Three to six players work together to survive a haunted house full of blood-curdling scenarios — but one of you is not who they seem…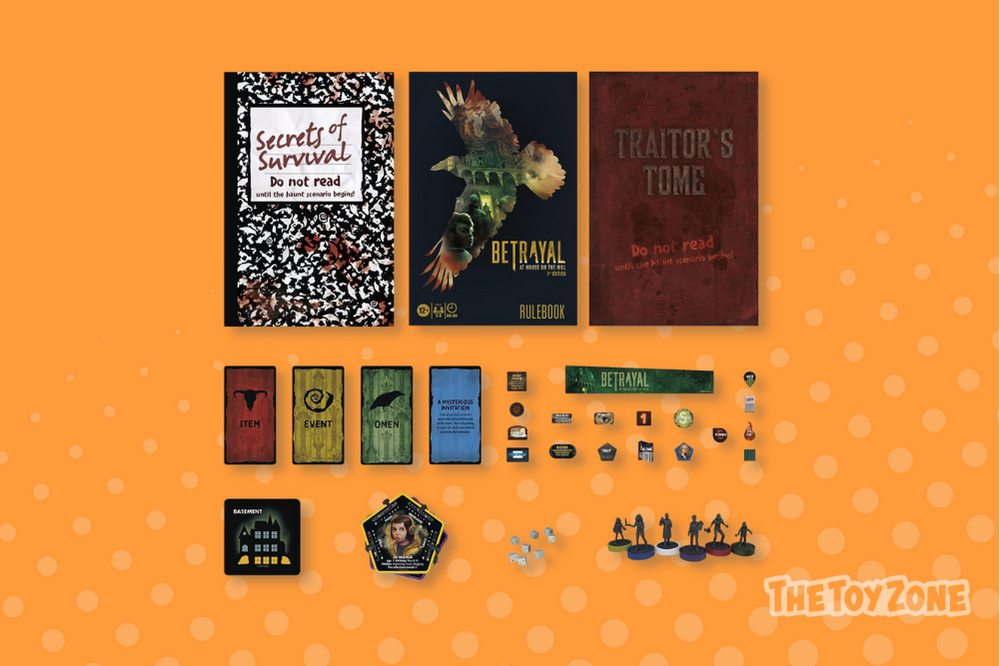 As there's a new story every time you play, this game never gets old. It will surely appeal to teens who enjoy strategy games and horror themes.
---
Gifts for Outdoorsy Teens
This two-person dome tent is the perfect size for a teenage boy: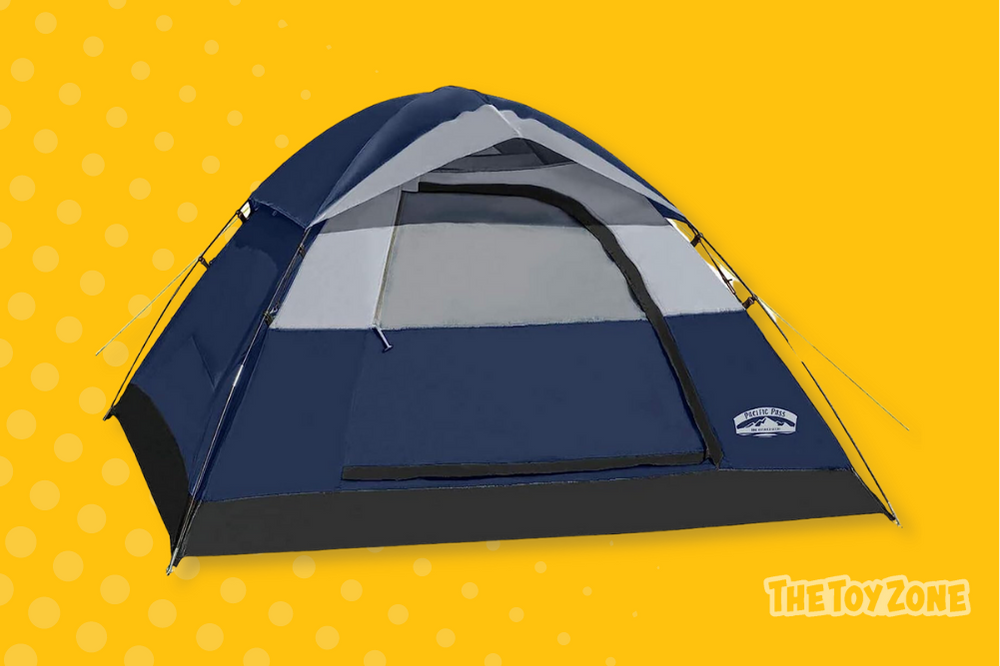 He'll be able to stretch out comfortably, and thanks to the water-resistant polyester construction, he'll stay nice and dry. Whether he wants to get into camping or needs a replacement tent, this is a great option. Super lightweight and easy to set up, he'll be ready for a nap five minutes after arrival.
For many outdoorsy kids, learning to fish with dad is a rite of passage, and this beginner's fishing rod and reel combo is the perfect set to get started with.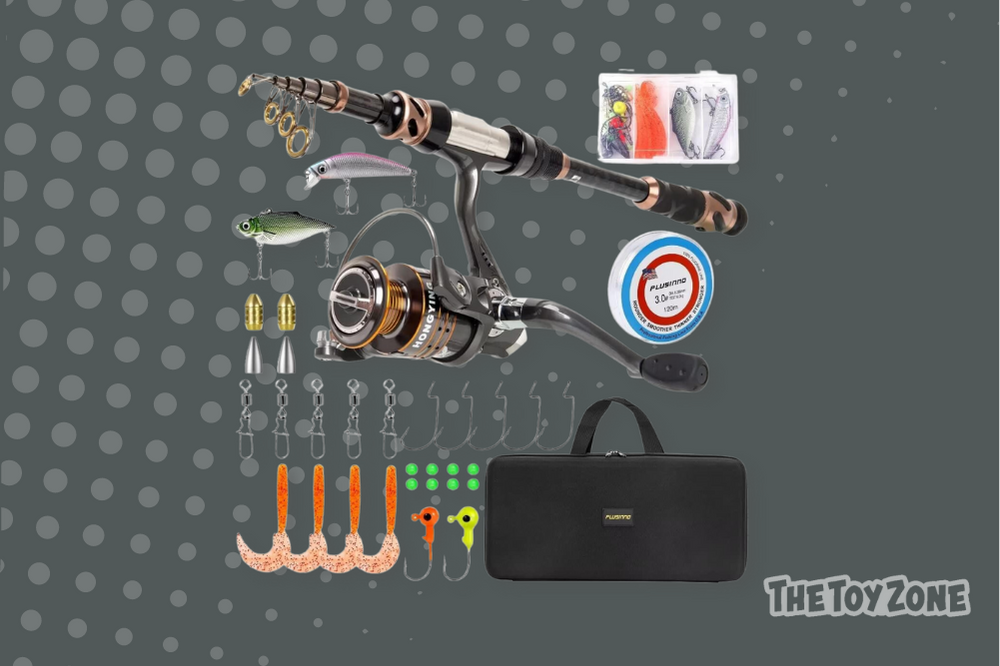 With two fishing rods, two reels, two lines and a range of lures, hooks and other necessary accessories all in a handy carrier bag, you'll be ready to head to the lake or river.
With this Gold Digger metal detector, you might snag a different type of catch.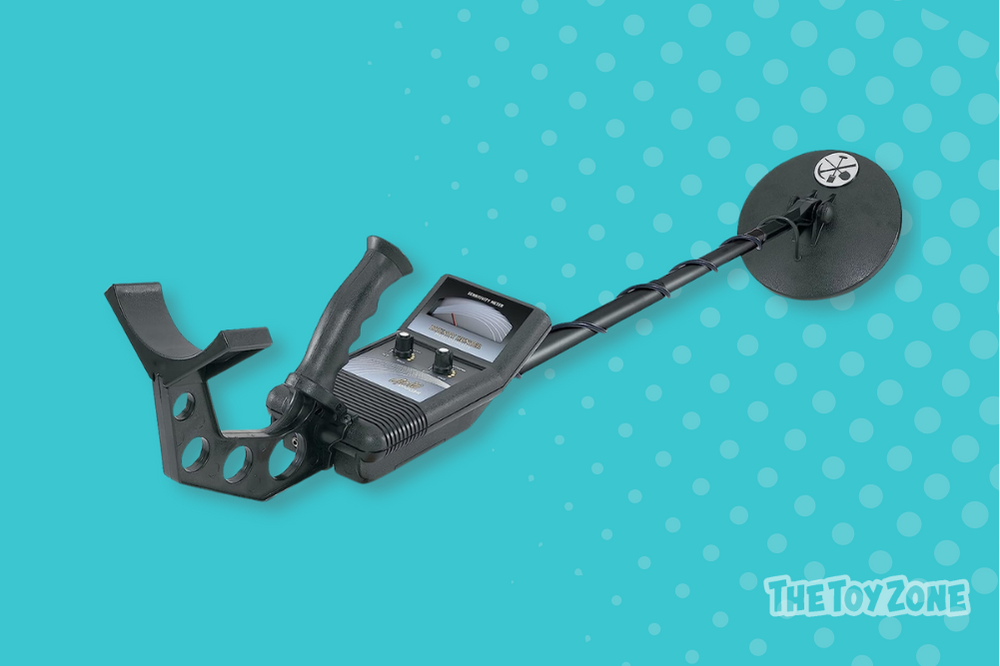 Take it to the beach, the park or even your backyard to find all kinds of valuable metal like iron relics and gold coins. It comes with headphones for searching public places and features trash elimination control so your treasure won't be a tin can.
---
Gifts for Movie Lovers
Everyone loves movie night, but with a TV-sized screen, you simply can't get the whole cinematic experience.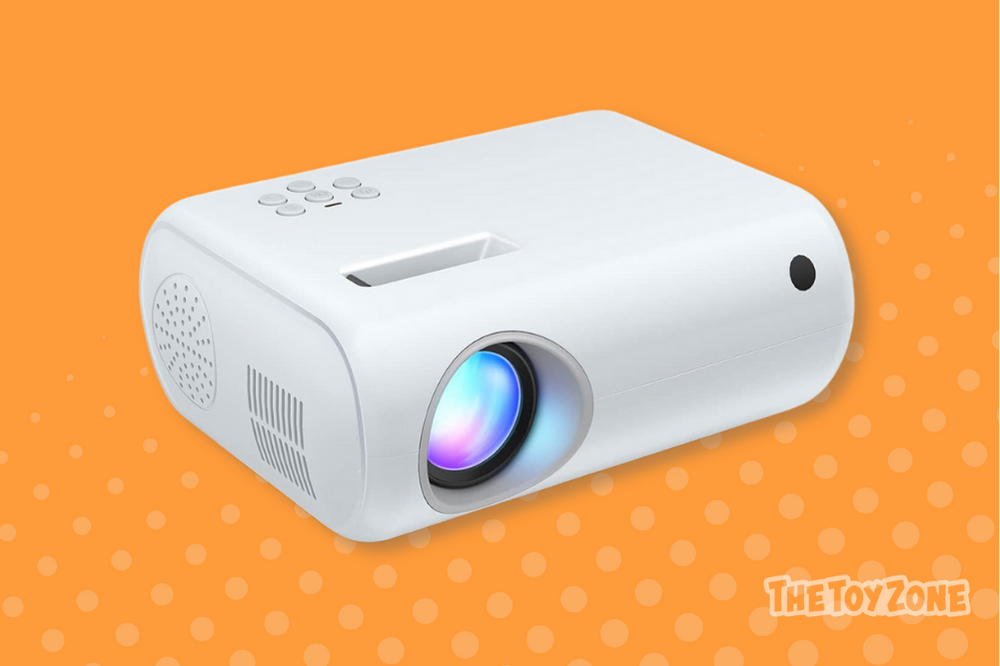 However, this portable projector lets you turn your home into a cinema at friends' houses and vacation homes. Now, teens can watch their favorite movies as intended, or even project their own home videos from a smartphone.
If your teen is starting to flex his directorial muscles and get his friends to star in his own movies, this Hollywood Clapper board will add some professionalism to his endeavors.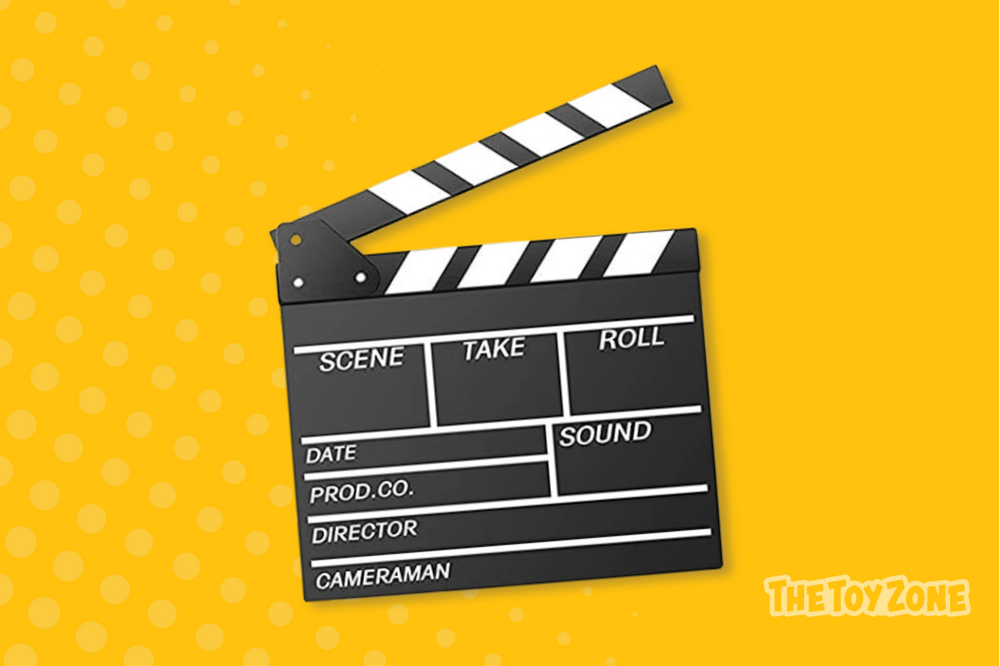 Clapping this board before each take will make everyone involved feel like they're making an actual professional film. It's also a great prop to throw a movie production-themed birthday party.
Blockbuster is the quintessential movie-themed board game for cinema lovers everywhere.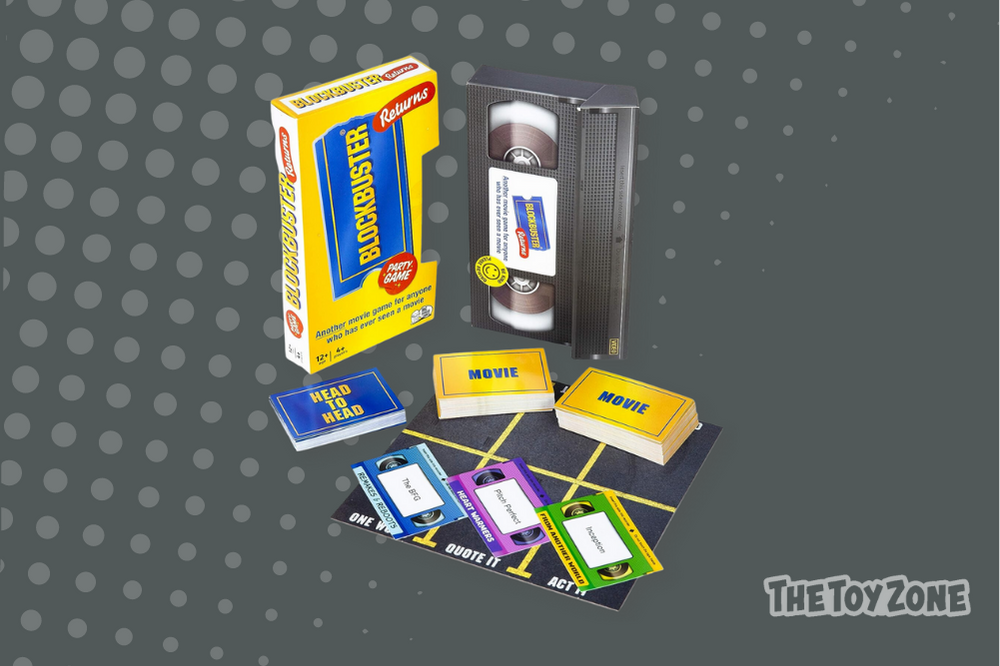 Film buffs will have an absolute blast playing it, but as it focuses on big blockbuster movies, it's also accessible to those without knowledge of obscure indie films. This makes it a super versatile game that teens can play with family and friends alike.
---
Gifts for Young Writers
Some writers prefer clicking on computer keyboards, while others enjoy the feeling and flow you get from pen on paper.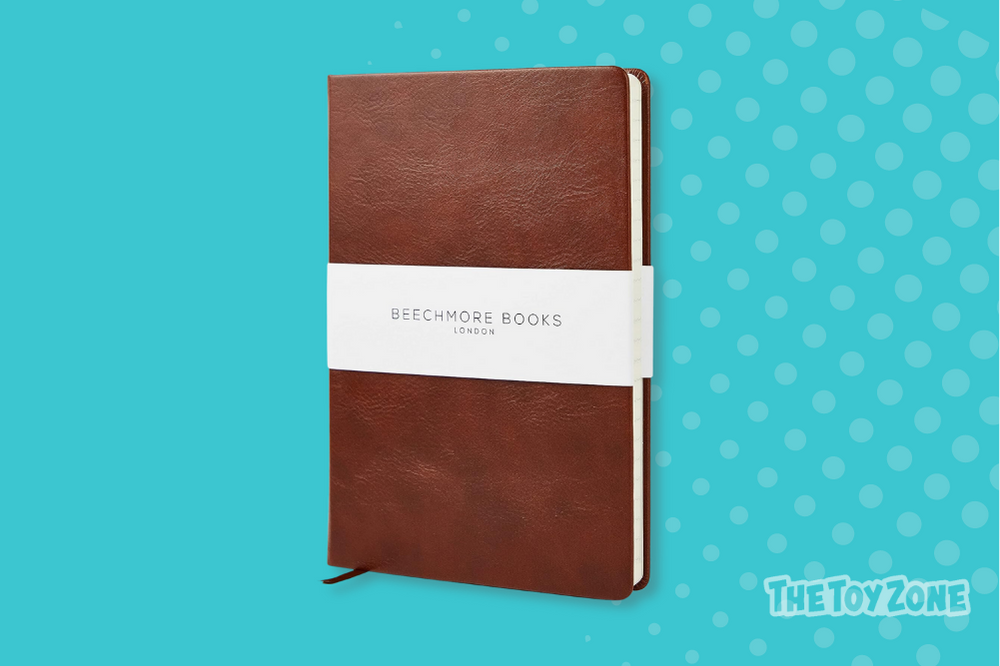 If your aspiring author falls in the latter camp, a notebook will always be a welcome gift. This option features a gorgeous faux leather cover and luxuriously thick paper that will lend a sense of importance to his writings, whether he's a poet, short story writer or diarist.
Is your kid a go-getter who wants to be a nonfiction writer and is impatient to get started? If so, this is the book for him.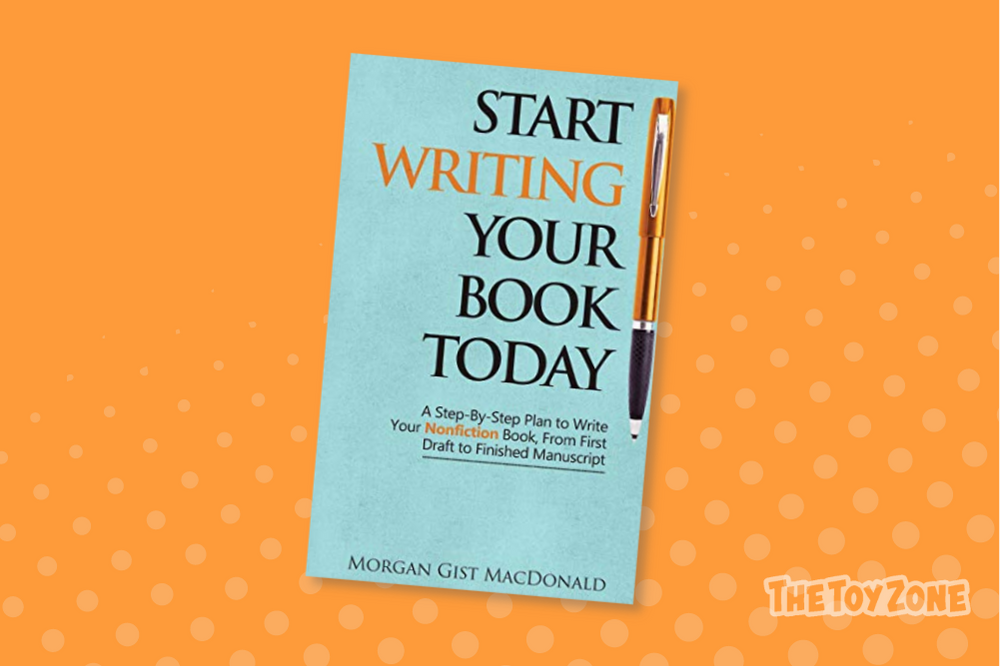 This step-by-step guide takes nonfiction writers through the process of crafting their book, from developing a timeline to writing their first draft and revising it. Whether he wants to write about philosophy, science or being a teen today, this book will help him.
This wireless typewriter keyboard is an awesome gift for anyone who enjoys modern tech packaged in a retro aesthetic, but it's especially ideal for aspiring writers who dream of being the next Hunter S. Thompson.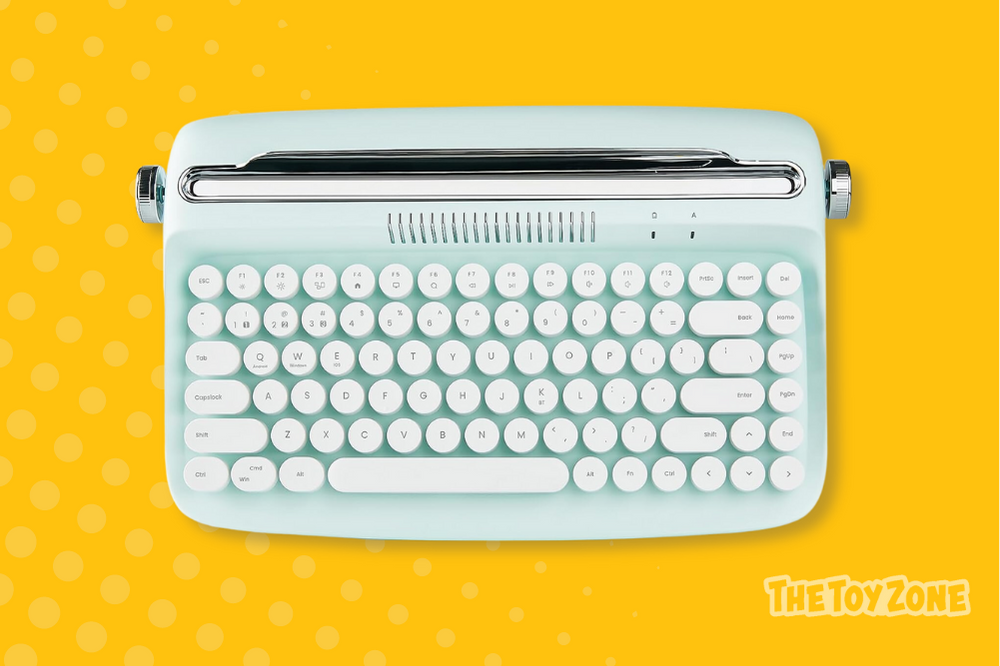 It turns the act of writing into a much more enjoyable and tactile experience, while providing all the benefits of modern technology, like compatibility with almost any device.
---
Gifts for YouTuber Wannabes
A quality smartphone is essential for anyone who wants to become a professional YouTuber or videographer.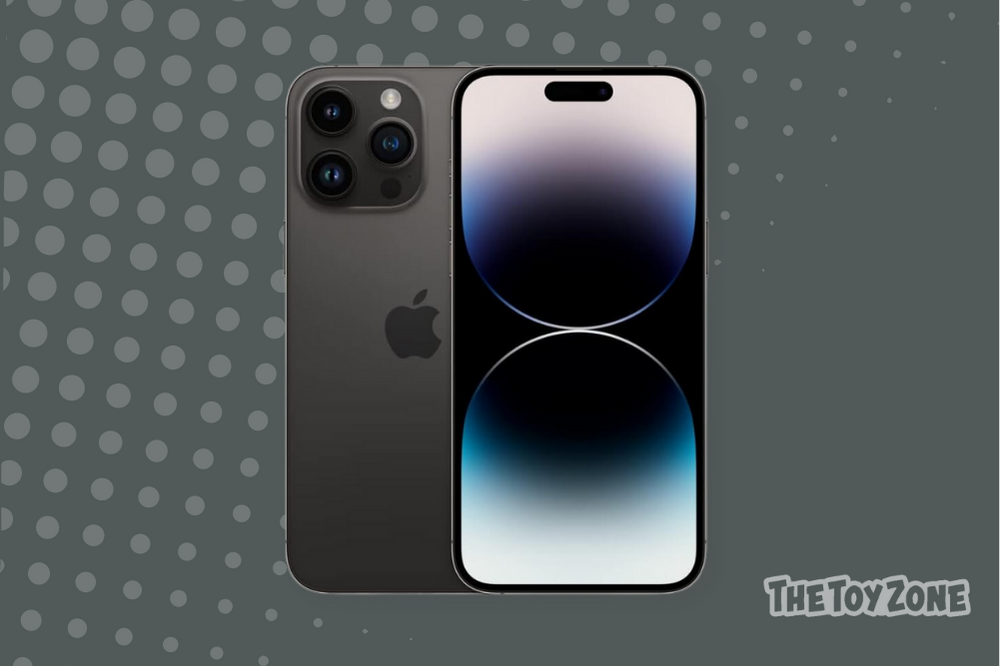 With a 4K Dolby Vision video camera providing up to 30 fps, the iPhone 14 Pro Max is suited to the purpose. Whether you want to make vlogs or videos packed with action, the iPhone 14 will ensure they are crisp, clear and vividly colored.
Once you've got the smartphone for recording your videos, a few more pieces of tech will take them to the next level of professionalism.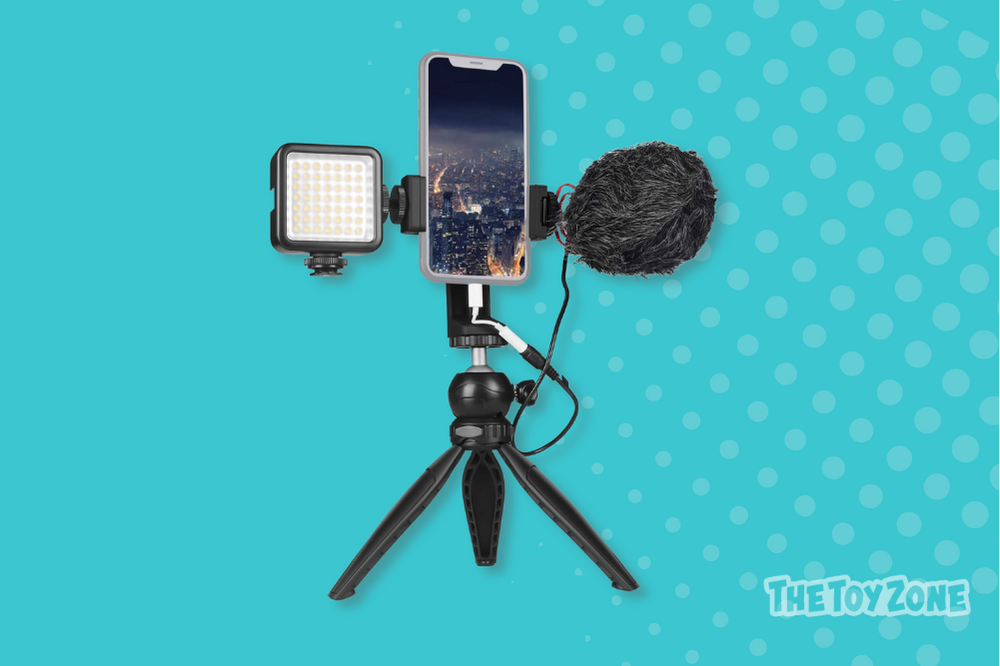 The essential items are a tripod, microphone and lighting system, and this handy YouTuber kit includes all three. With these in hand, your videos will shoot up from amateur to pro level overnight.
It's all very well to shoot videos with great sound and lighting, but before they are upload-worthy, they must be edited.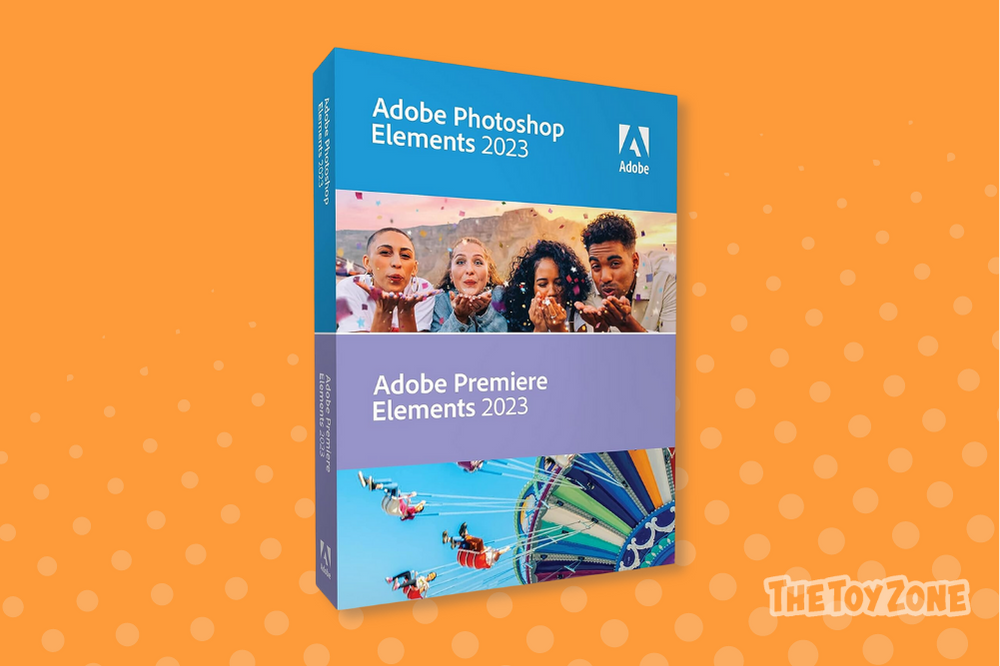 Elements 2023 is the latest edition of Adobe Photoshop, and it's all you'll need to craft masterful videos that will beat the YouTube algorithm. Featuring AI technology and 87 guided edits to get you started, it's an excellent tool for young content creators.
---
Gifts for Anime Lovers
As the first volume in the Master Guide to Drawing Anime series, this book will teach you how to create your own original anime characters with ease.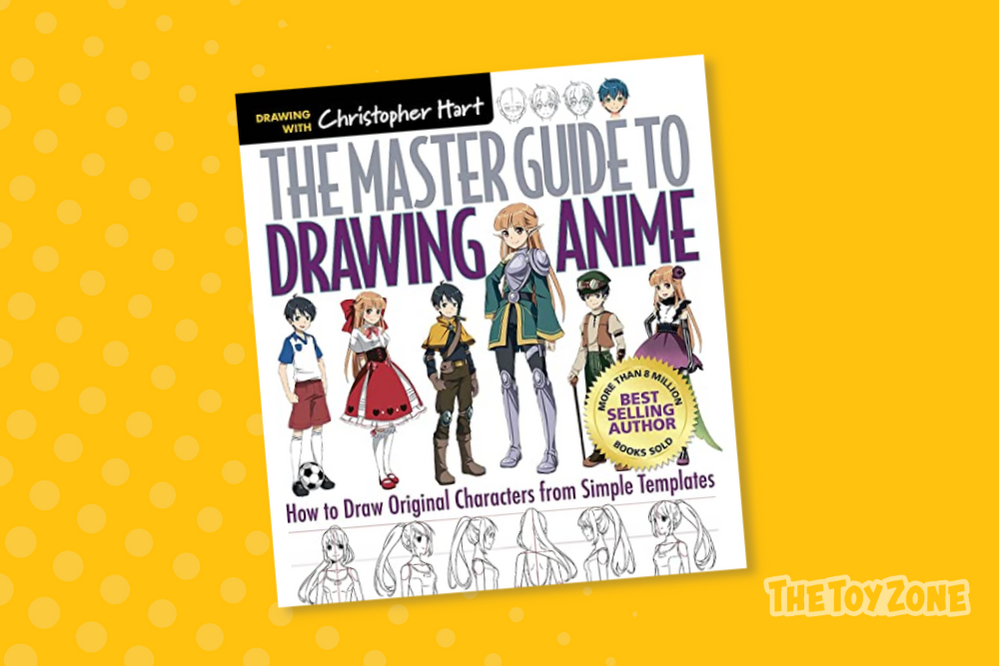 Using a simple template system shows that you don't have to be an expert artist to craft fantastic original characters. It's also a crash course in the anime genre, taking you through crucial character archetypes and tropes.
Death Note is a critically acclaimed anime about a teenage genius who discovers a mysterious notebook dropped by a rogue Shinigami or death god.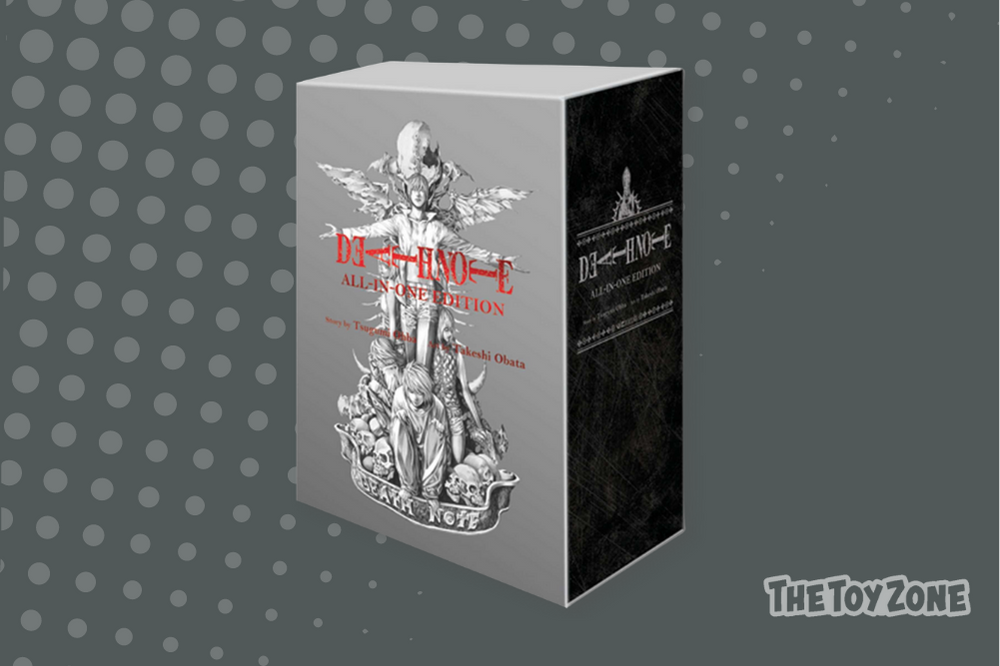 But before it was an anime, it was a manga, and this complete set includes all 12 volumes of the gripping tale. Whether your teen has watched the anime or not, if he enjoys manga with a creepy edge, he will surely fall in love.
Fullmetal Alchemist is one of the most iconic anime series of all time, and this box set includes the complete series on Blu-Ray DVD.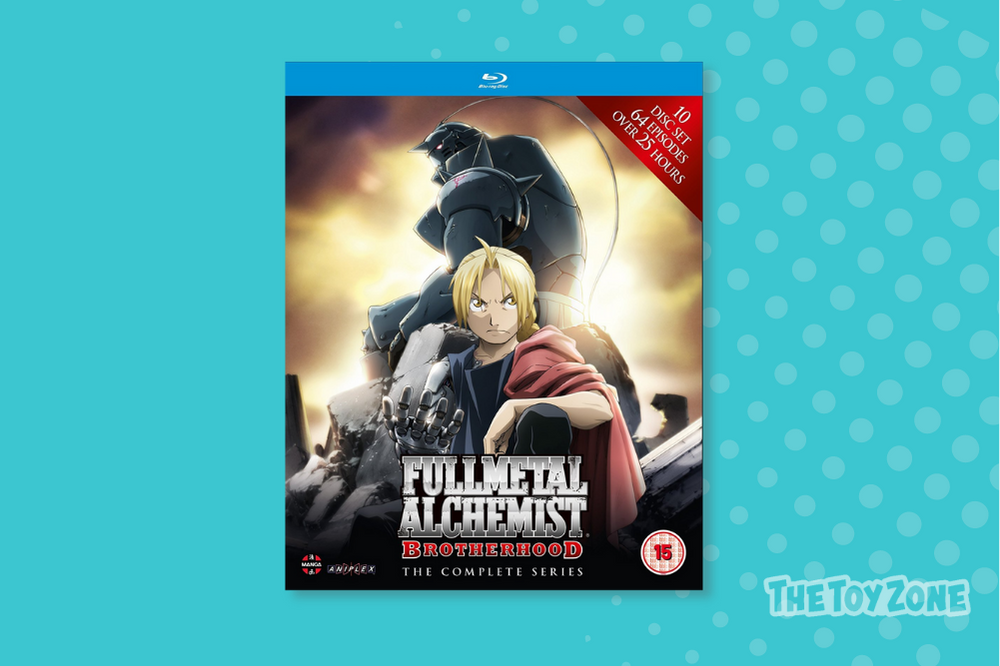 Not all teens still watch DVDs, so this gift is best for those who like to collect physical copies of their favorite series. However, as it's not always easy to stream anime series outside of Japan, DVDs can be a great way to access them.
---
Gifts for the Environmentally Conscious
Every kid needs a good backpack, and that doesn't change when you become a teenager.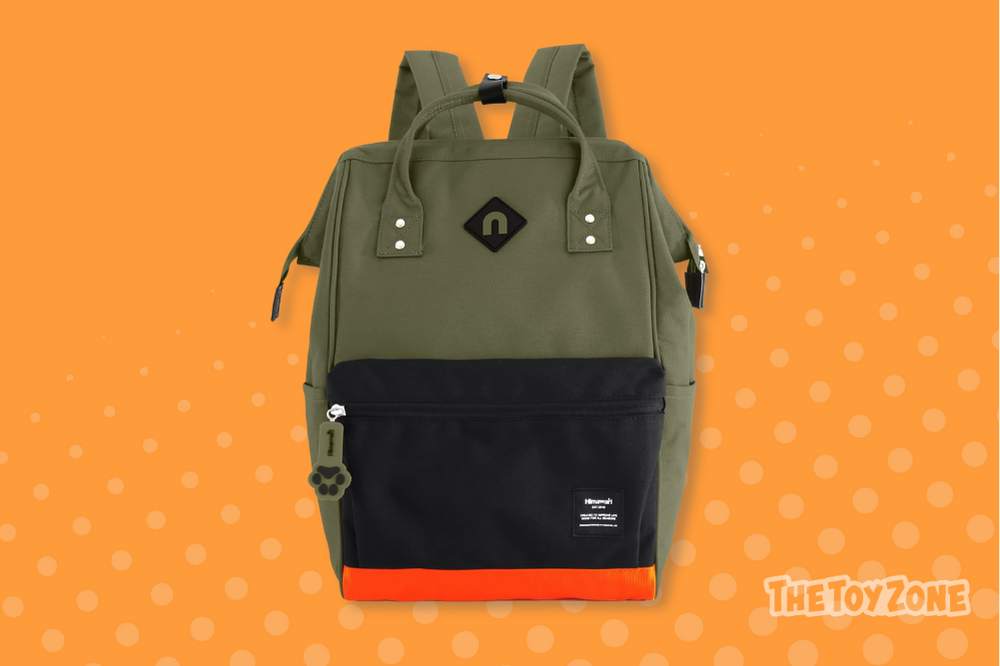 As it is constructed from eco-friendly materials that will last a long time, this is an excellent option for eco-conscious teens. And thanks to the wide range of designs, there's sure to be one he'll find appealing, especially if he's into a minimalist and utilitarian yet stylish aesthetic.
Whether it's for taking notes in class, organizing their weekly schedule or even writing down song lyrics, all teens need a good notebook (or several).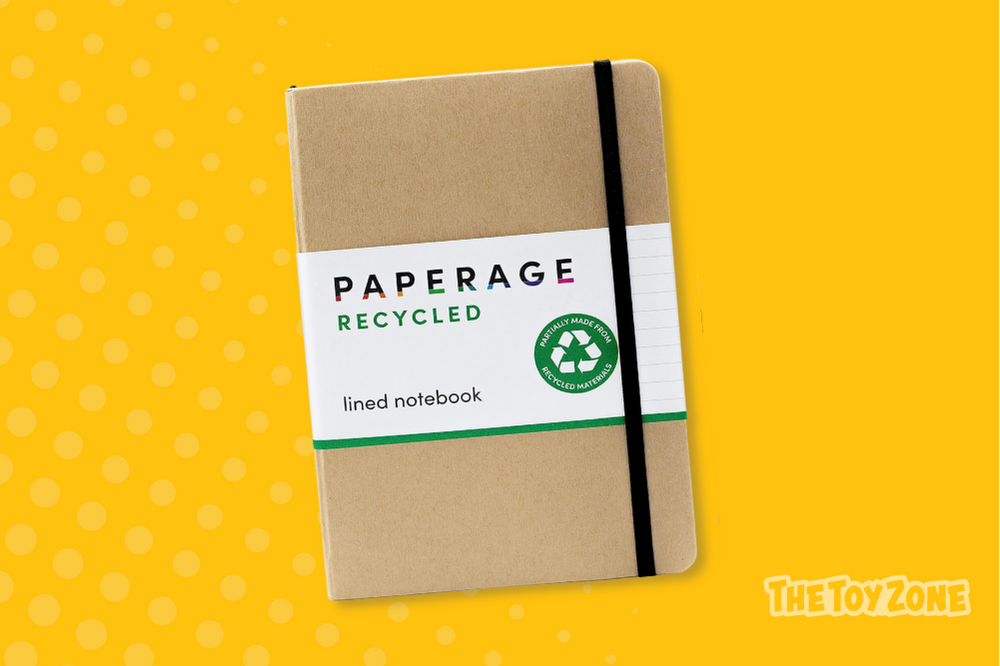 This one from Paperage is made entirely from recycled materials, and features a sturdy cover and nice thick pages. It also has an inner expandable pocket, ribbon bookmark and elastic closure band, and some handy sticker labels.
Let's be honest, with all their energy, sports activities and raging hormones, 14-year-old boys can be rather pungent – no judging!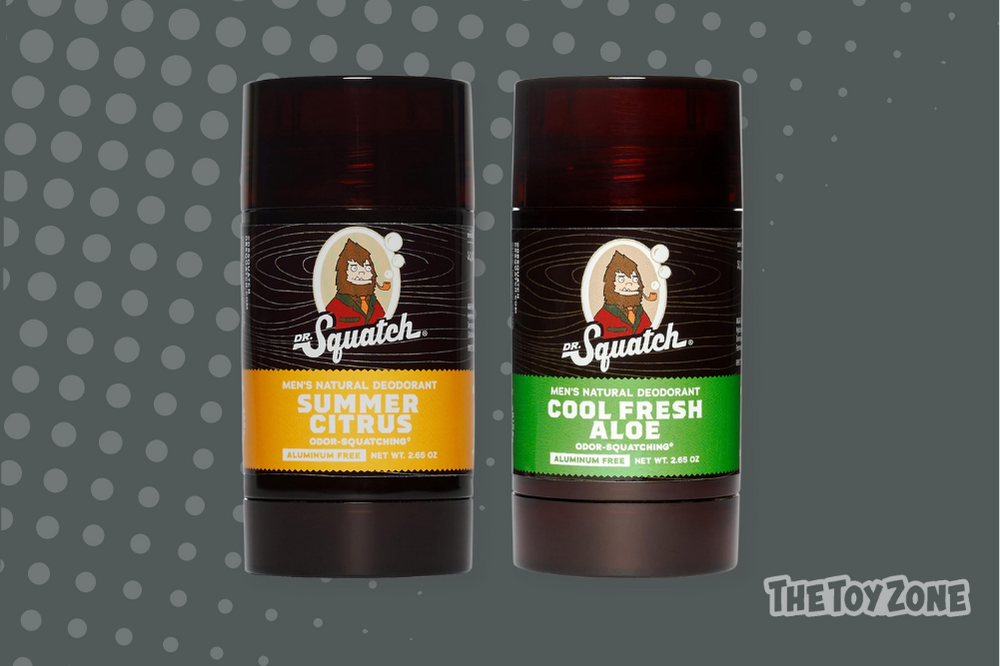 Deodorant is a must, but most of the options you can buy at the supermarket are full of chemicals that are harmful to people and the environment. Luckily, Dr. Squatch Natural Deodorant will care for that teenage funk while being kind to your skin and the earth.
---
Gifts for Young Chefs
When Snoop Dogg was at the height of his rap career, no one could have predicted that decades later, he would publish recipe books.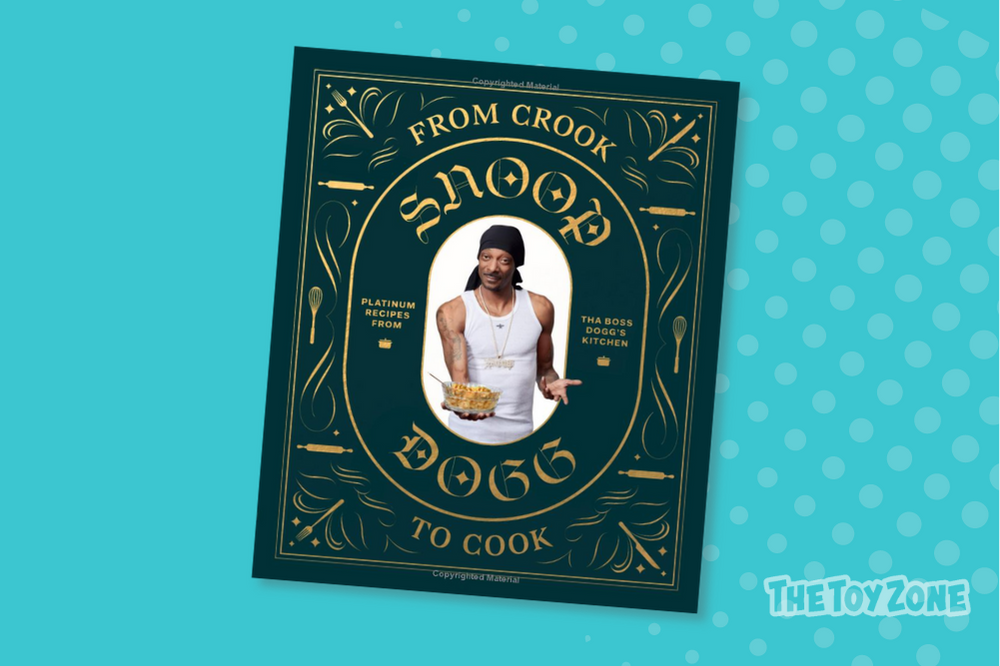 The first cookbook from the rapper turned TV chef, From Crook to Cook, is packed with delicious soul food recipes, plus a lot of humor and charm. It's also a great option for beginner chefs, as the focus is on staples and simple recipes.
Probably the most important tool for aspiring chefs (besides the food itself) is a good quality chef's knife.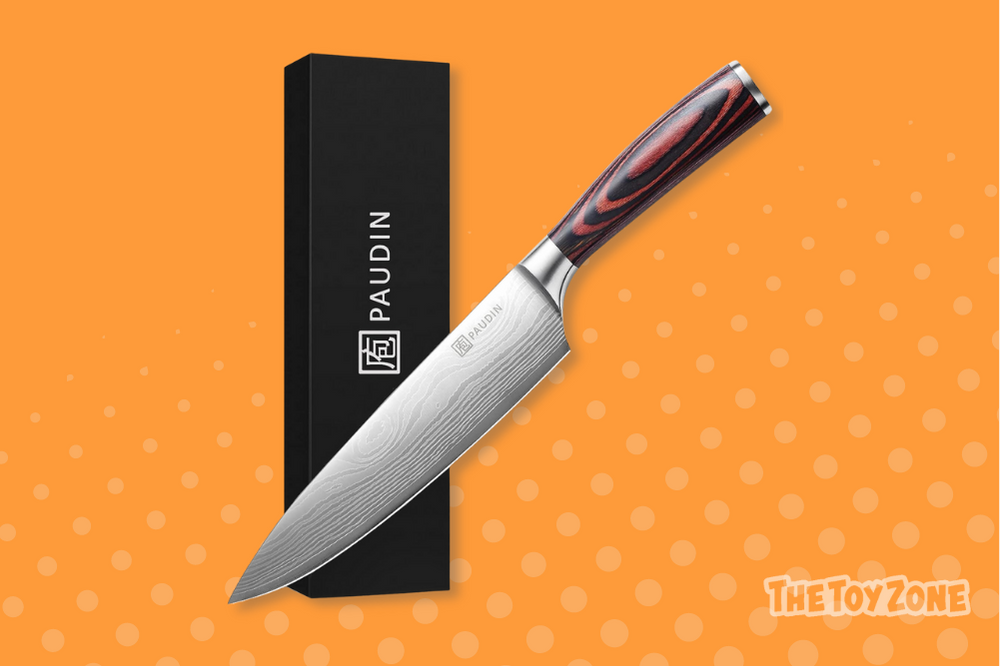 This 8-inch knife from Paudin will instantly make aspiring chefs feel like pros as it glides effortlessly through any ingredient. Whether you want to mince garlic, julienne carrots or perfectly slice salmon for sushi, this knife allows you to perfect all those fancy chef techniques.
When you're deep in the cooking zone, you don't want to have to keep dashing across the kitchen for a spatula or dish towel.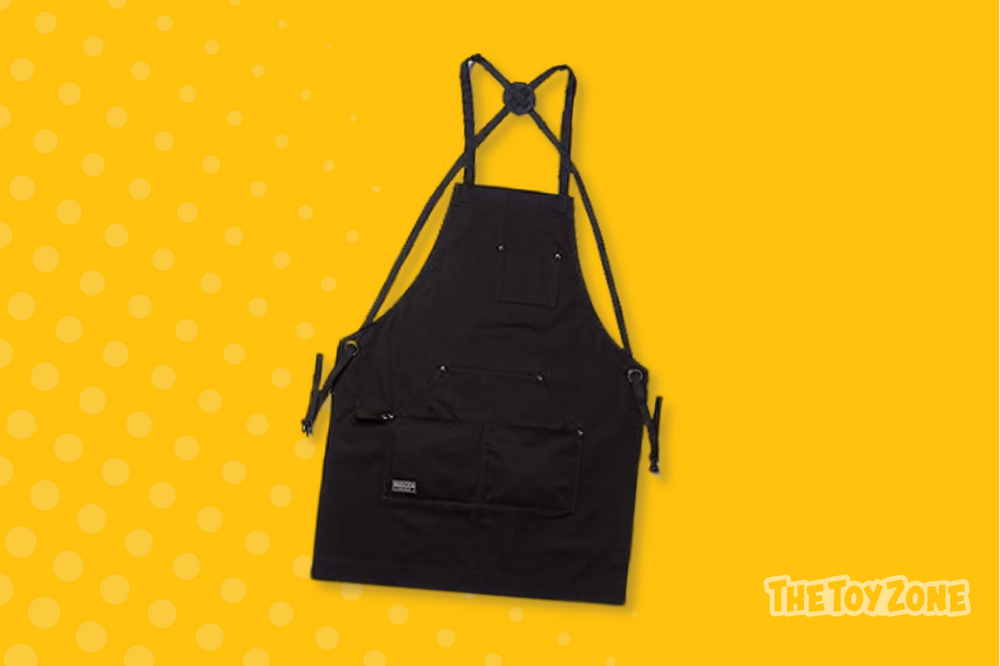 That's why you need this chef apron from Hudson – with multiple pockets and a hip loop, you can keep all the essentials at the BBQ grill and in the kitchen. As a bonus, it protects messy chefs from the inevitable consequences of creativity.
---
Gifts They Can Use in School
Want to keep your H20 cold until sports practice? Sip on tea to get you through the first period? Grab a green juice to drink on the way? Whatever your beverage of choice, the Stanley Quencher has got your back.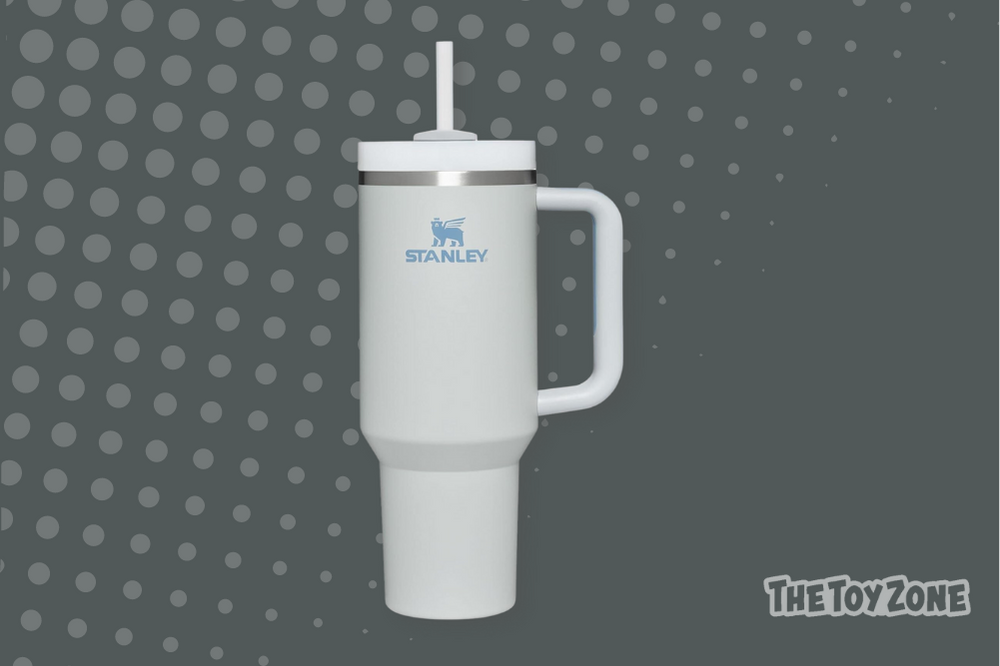 With double wall insulation, your drink will stay hot or ice cold, and you can choose between the straw, drink opening or full cover top depending on your hydration needs.
The world can seem like a topsy-turvy place when you're a teenage boy, but JanSport backpacks are always consistent.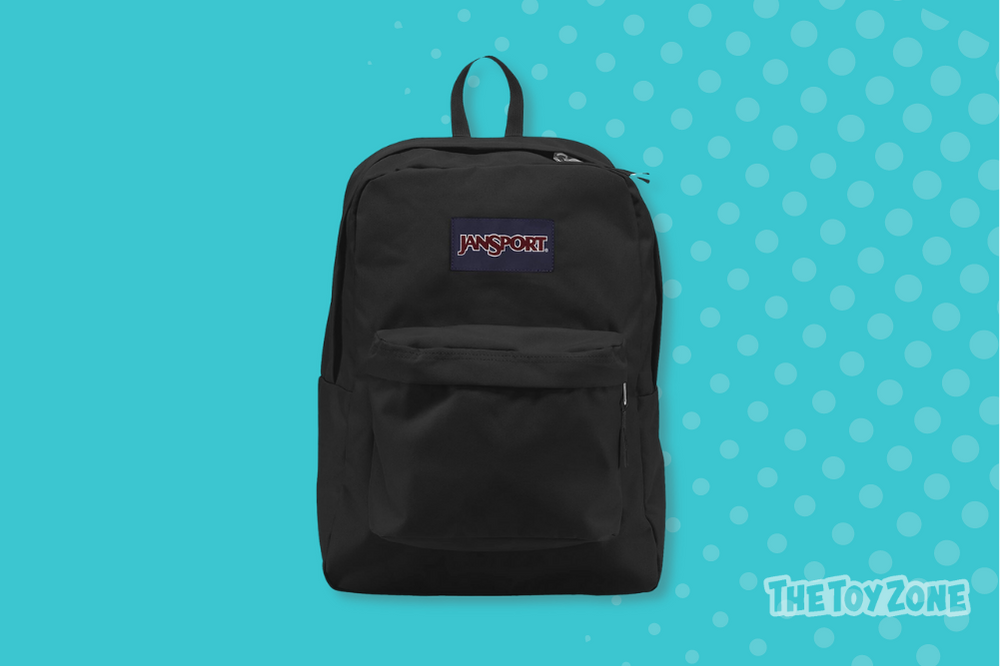 The JanSport SuperBreak backpack is the perfect size for your school essentials and repels water in case you get caught in the rain. Thanks to its 600 denier fabric, it will last for years, so it's a good thing it has a timeless style.
Most 14-year-olds would be over the moon to receive the latest Apple iPad. Young artists will especially love the Apple pencil and drawing canvas, while photography and movie lovers will be amazed by the vivid display.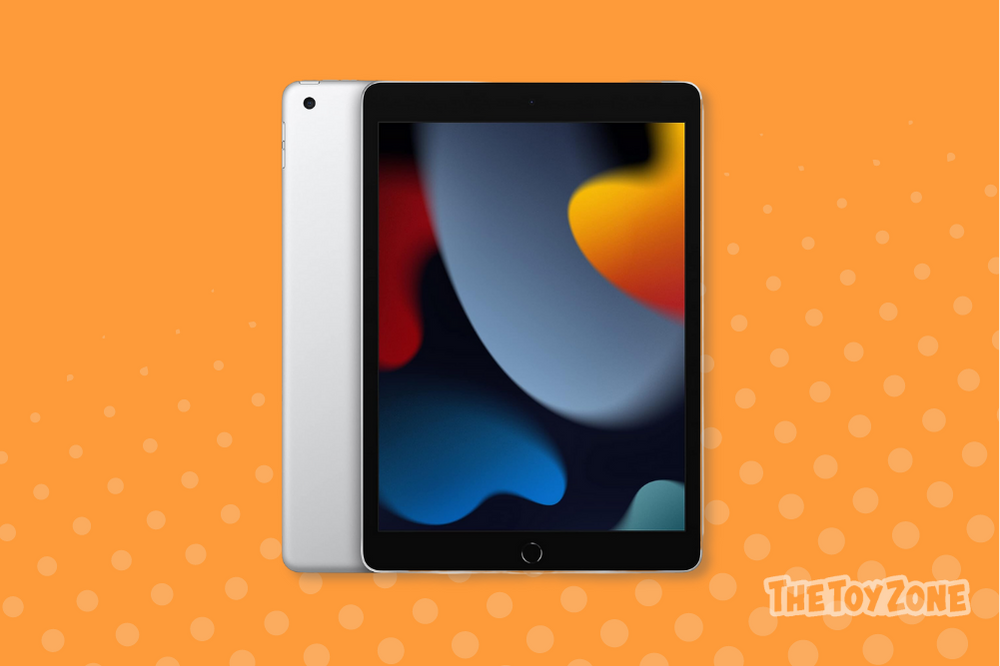 Parents can also rest assured that they're providing something educationally useful, as the drawing canvas is perfect for note taking, and the fast WiFi connectivity makes homework a breeze.
---
Gifts for Their Room
This is another gift with a fun and wow factor that's also very useful.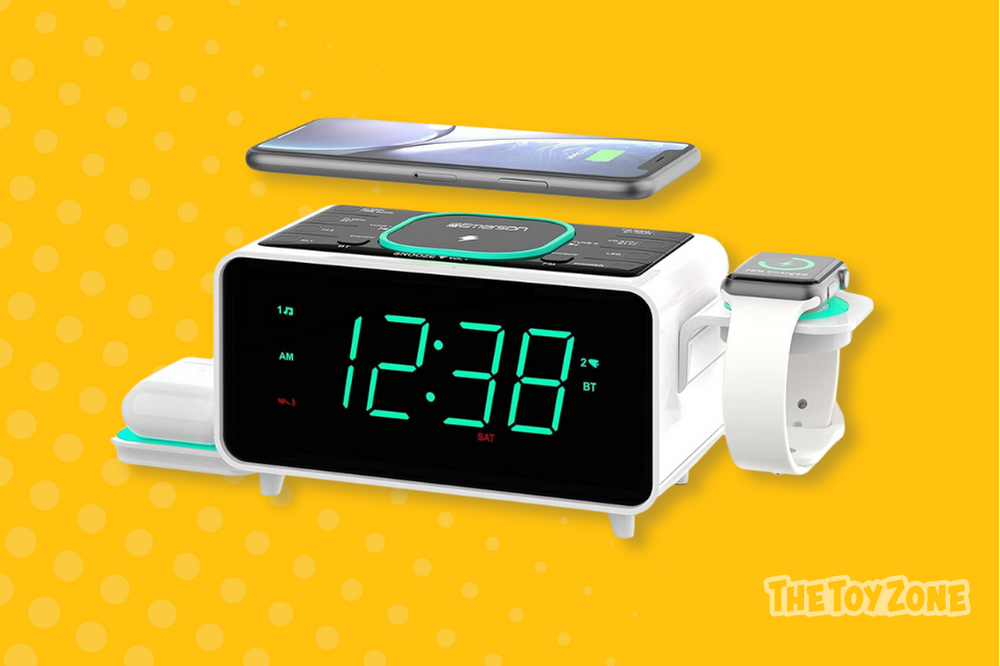 It's the ultimate alarm clock for Apple users as it features not only a charging point for your phone, but one for your AirPods and Apple watch too. And if that wasn't enough, it's also a Bluetooth speaker – perfect for those morning pick-me-up jams or nighttime chill tunes.
Turn your bedroom into an atmospheric neon wonderland with these awesome LED wall lights.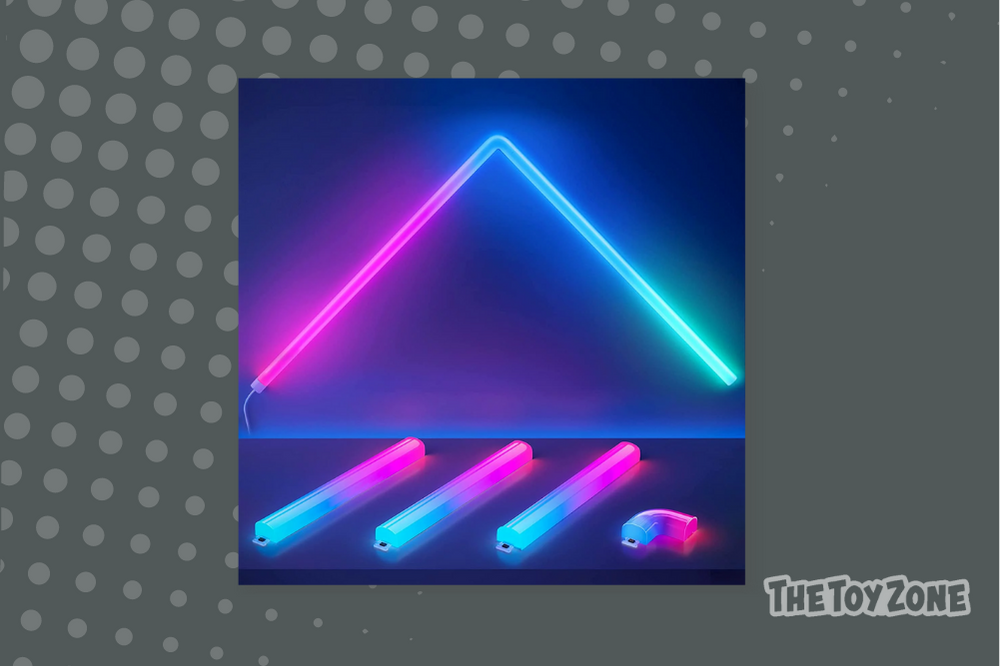 These multicolored wall lights can be connected in various ways to create your own customized lighting design. With over 64 effects that can react and pulse in time to music, these are perfect for house parties and creating an immersive atmosphere while playing video games.
Teens often love to paper their bedroom walls with pictures, whether photos of cherished memories with friends, postcards, drawings or funny notes. At the same time, what they want on their walls can change from month to month.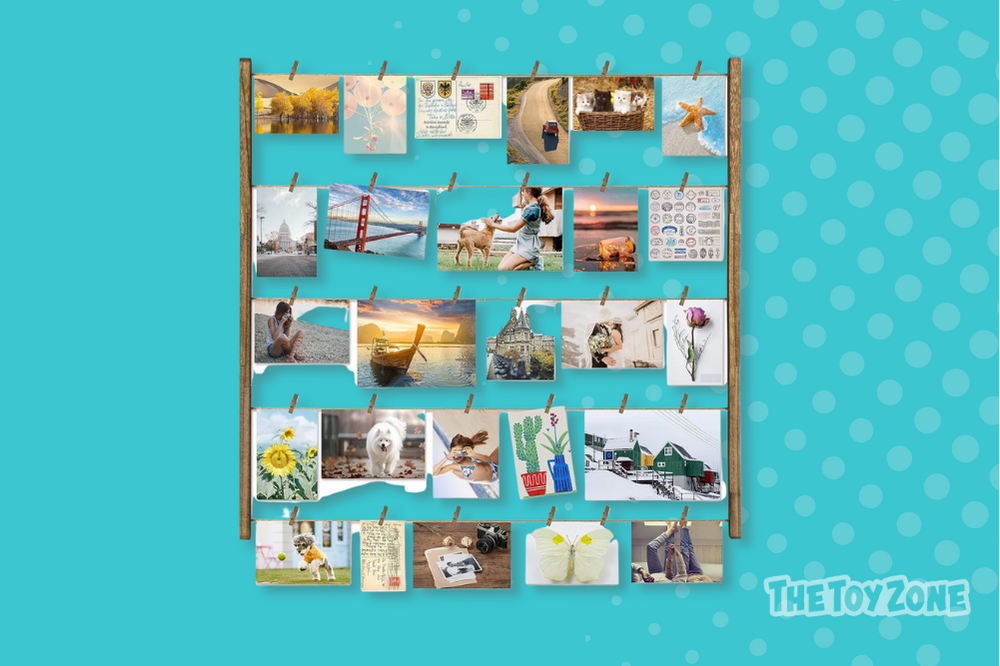 This hanging picture organizer features five twine cords and loads of pegs for attaching pictures that can be easily replaced at any time.
---
Gifts They Can Wear
A smartwatch is a great thing to have for anyone doing any kind of sports or fitness training, as it allows you to monitor your fitness metrics, track your heart rate and watch yourself improve.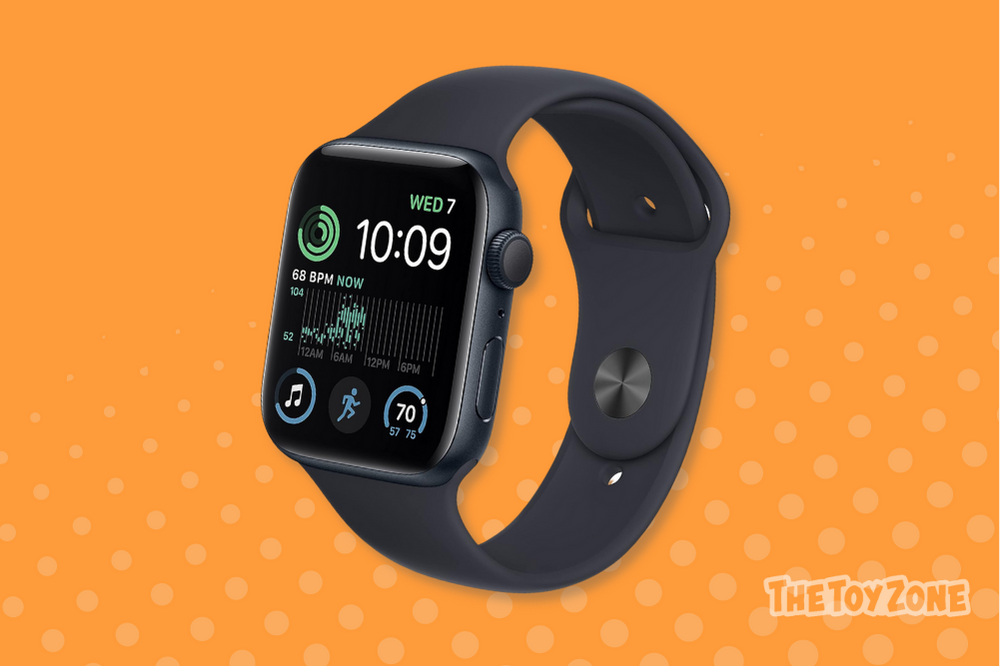 The Apple Watch SE is a step above as it includes safety features like fall detection and emergency SOS, plus it offers access to all the App Store apps.
There shouldn't be anything strange about a teenage boy with manicured nails, and hopefully as more gender-nonconforming celebrities come into the public eye, it is becoming less so.
So if the teen boy in your life is all about breaking gender boundaries and experimenting with things like makeup, chances are he would love this beautiful and long lasting French manicure set.
One thing almost all 14-year-old boys have in common is that they love to slouch around the house. With a pair of these Rosyclo Cloud Slippers, they can now do so in comfort and style.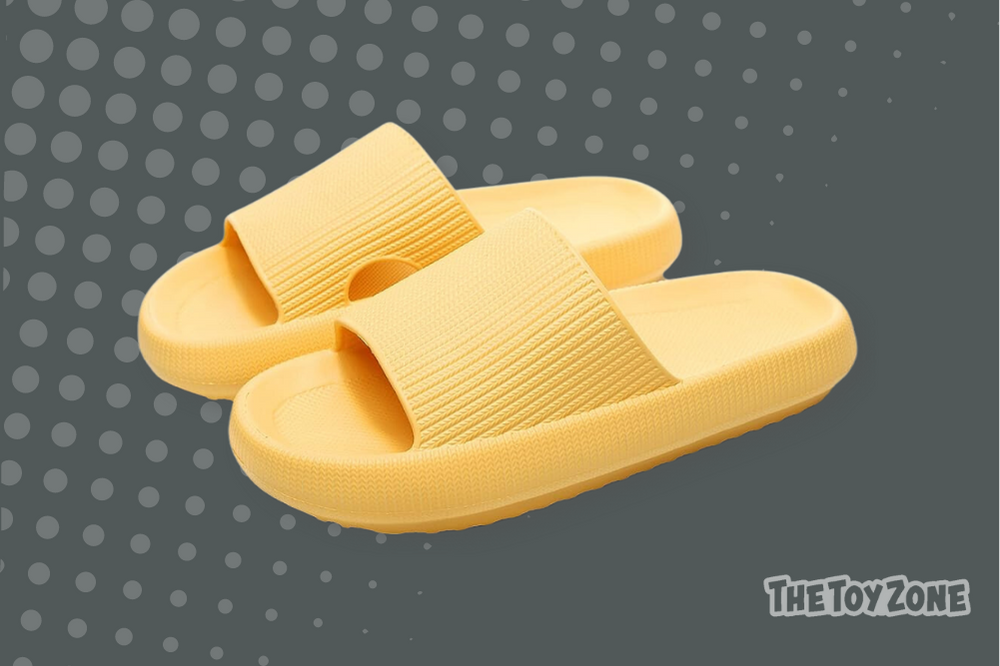 These slippers really do feel like you are stepping on a cloud, so they're perfect for wearing around the house, on trips to the beach, or for public showers and locker rooms.
---
Frequently Asked Questions About 14-Year-Old Boys
🙋 What happens to a boy at 14?
At 14, boys are slap-bang in the middle of puberty and all the confusing physical changes it involves. Their hormone levels are constantly moving up and down, so they're probably experiencing mood swings and all kinds of new and strange emotions. So try not to take it personally if they're sometimes short-tempered or morose.
Socially, there's also a lot going on when you're 14. Boys are almost certainly experiencing feelings for the opposite (or same) sex, and may even begin dating. They may also start going to parties and making different friends. At this age, it's crucial to keep an open door of communication so they feel safe talking to you about sensitive subjects like bullying and substance abuse.
🙋 Is 14 a hard age for boys?
14 is certainly a challenging age for boys as it's a time of massive change in their bodies, brains and social lives. Their hormones are going crazy, their friends' influence is stronger than ever, their self-consciousness rockets up, and they don't really want to talk to you about any of it. It's also the age when the potential for risky behavior suddenly becomes much higher, due to both changes in the brain and peer pressure.
Learning how to communicate with a 14-year-old boy can be a bit of a tightrope walk. Ultimately, it's about finding a balance between respecting his need for independence and providing firm boundaries. Take a deep breath and remember that adolescence is not permanent.
🙋 What should I do for my son's 14th birthday?
At age 14, boys know what they enjoy, and they also like to exercise independence and control over their lives. So it's probably a good idea to talk to your son and ask him what he'd like to do for his birthday. However, you may be met with noncommittal grunts, so maybe come prepared with a few ideas.
If his birthday is in summer, a pool party or backyard campfire are awesome choices. For active kids, an event somewhere like a rock climbing gym, ice skating rink or paintball field is always a winner. Or keep it simple with a video game night or house party with music, pizza and cake.
---
So… What Gift Should You Get?
No two 14-year-old boys are alike, so we can't answer that question for you. We can only direct you to our list of great options above and ask you to consider the interests and passions of the teen in your life.
For example, if he loves science working out engineering puzzles, this wooden marble run puzzle is an awesome choice. If he's more at home on the sports field, you can't go wrong with a new soccer ball. And if he's most often hunched over a canvas, this easel set will be very welcome – and will save his neck and shoulders.
I think we put together a pretty varied and comprehensive list, but if you think you know the ideal gift for a 14-year-old boy, let us know, and we might include it next time.