Bring the Iconic Sonic the Hedgehog to Life with This Collection of Coloring Pages!
Since the first introduction of this well-loved character in the 90s, Sonic the Hedgehog is still living up to his name as one of the most recognized game heroes in the world decades later. His success continues from game series, comic and cartoon series to live-action films. The exciting news is that the third sequel to the live-action Sonic the Hedgehog 3 movie will come out in December 2024.
This success has created a new surge of fans in the form of toddlers and children, and if you're a parent and a fan like me, you will surely enjoy the high-quality coloring pages we have prepared below. You can use them to introduce Sonic the Fastest Hedgehog to your little ones or relax with them yourself!
1. Sonic the Hedgehog as a Giant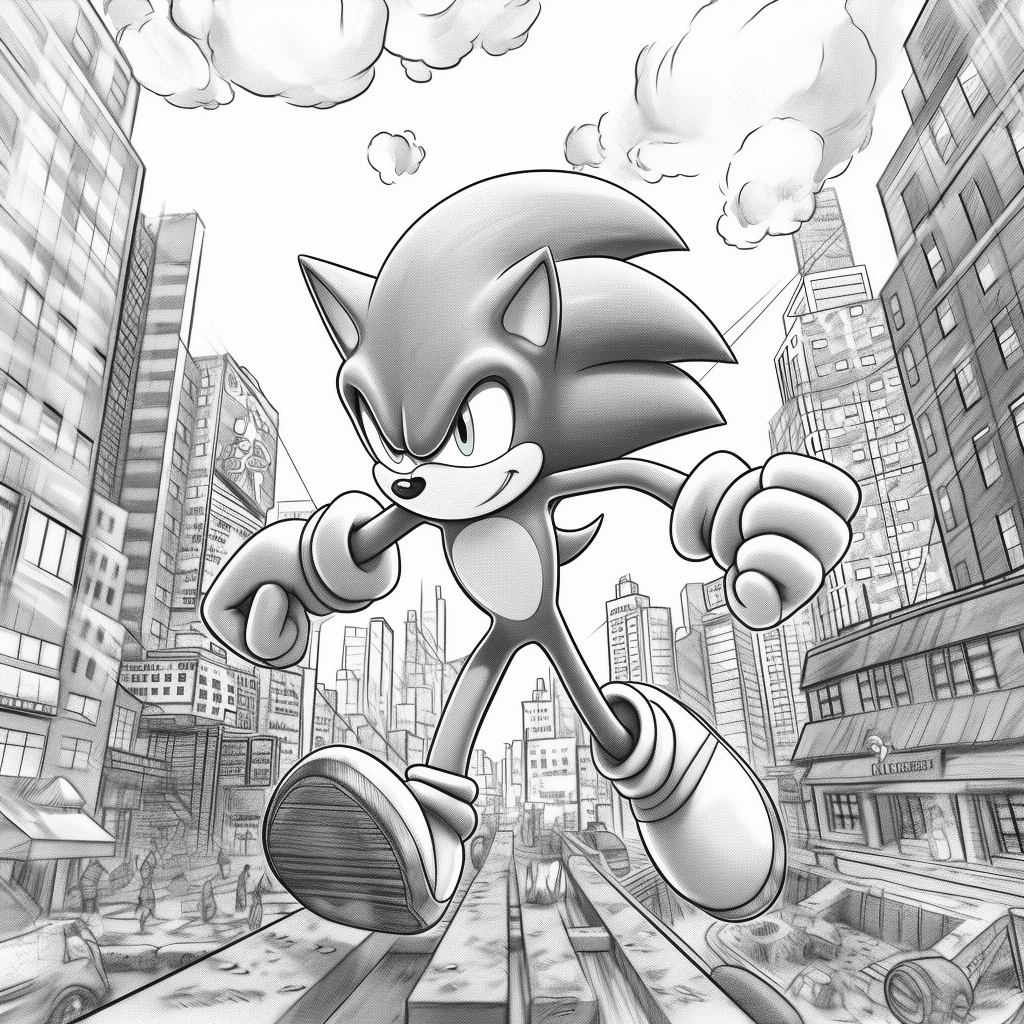 What better way to kickstart our collection than to meet this iconic character in GIANT form? On this coloring page, you can help our hero succeed in his adventure by restoring him to his trademark color.
2. Sonic the Hedgehog at the Olympics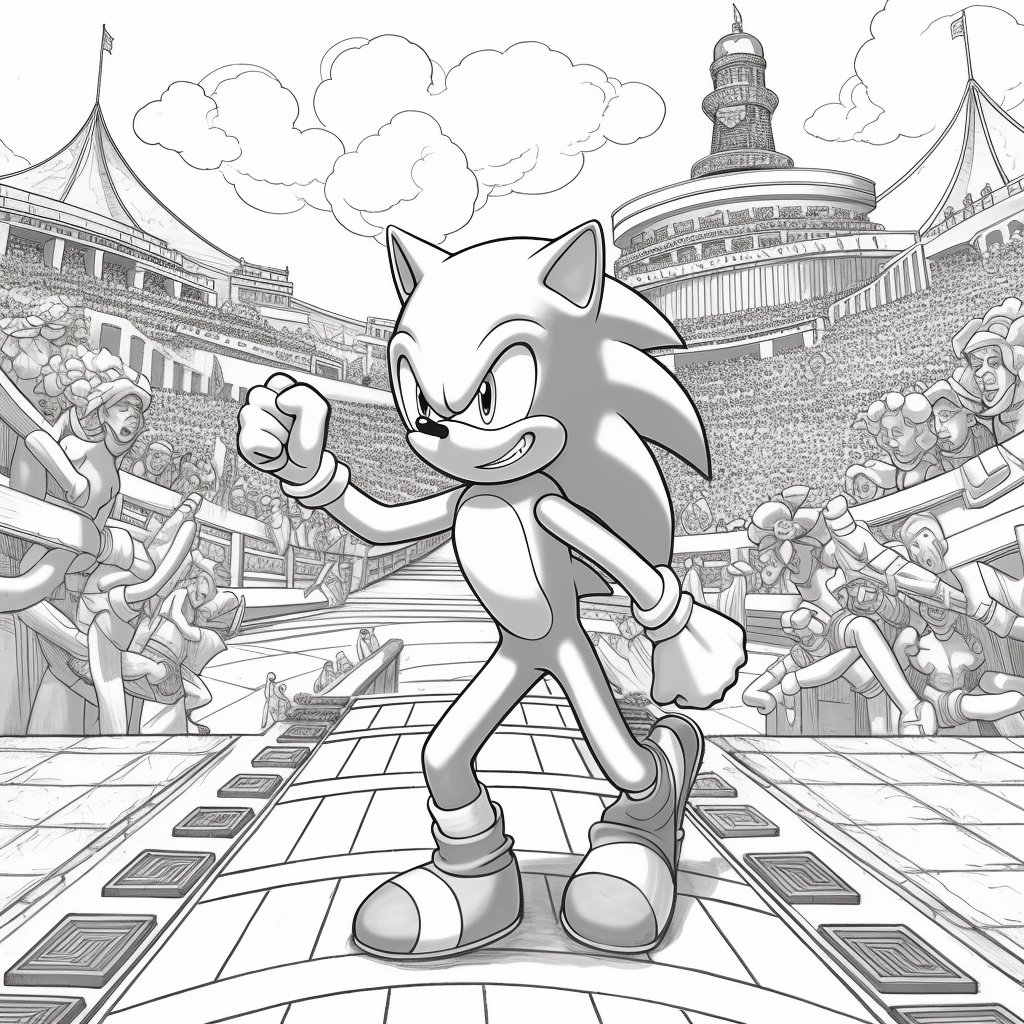 Adventures are Sonic's area of expertise, and we are sure he'd love to compete in the Olympics if given a chance. Let's make this moment colorful and make it a more memorable experience for Sonic.
3. Sonic the Hedgehog as a Baby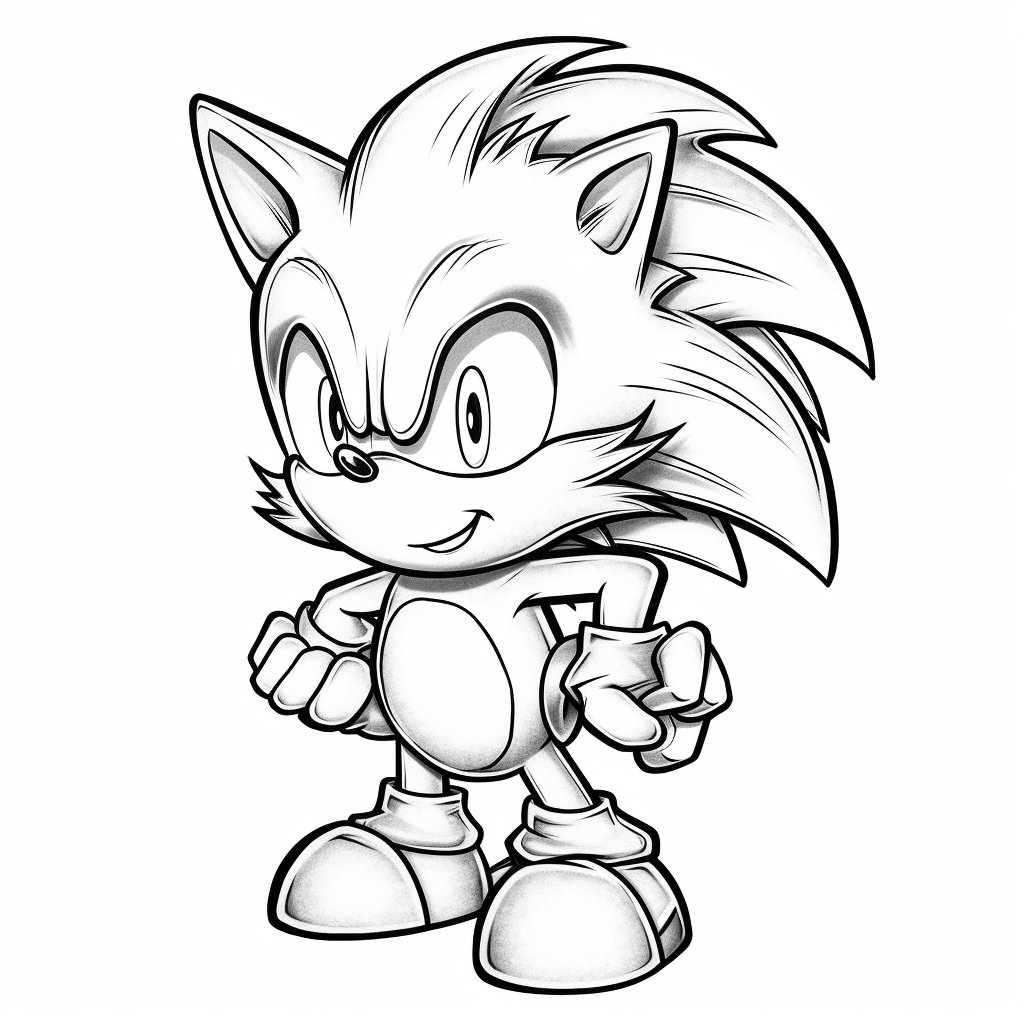 Baby Sonic's last appearance on a movie screen was in 2020, but we can recreate that moment on this coloring page.
4. Sonic the Hedgehog in an Explosion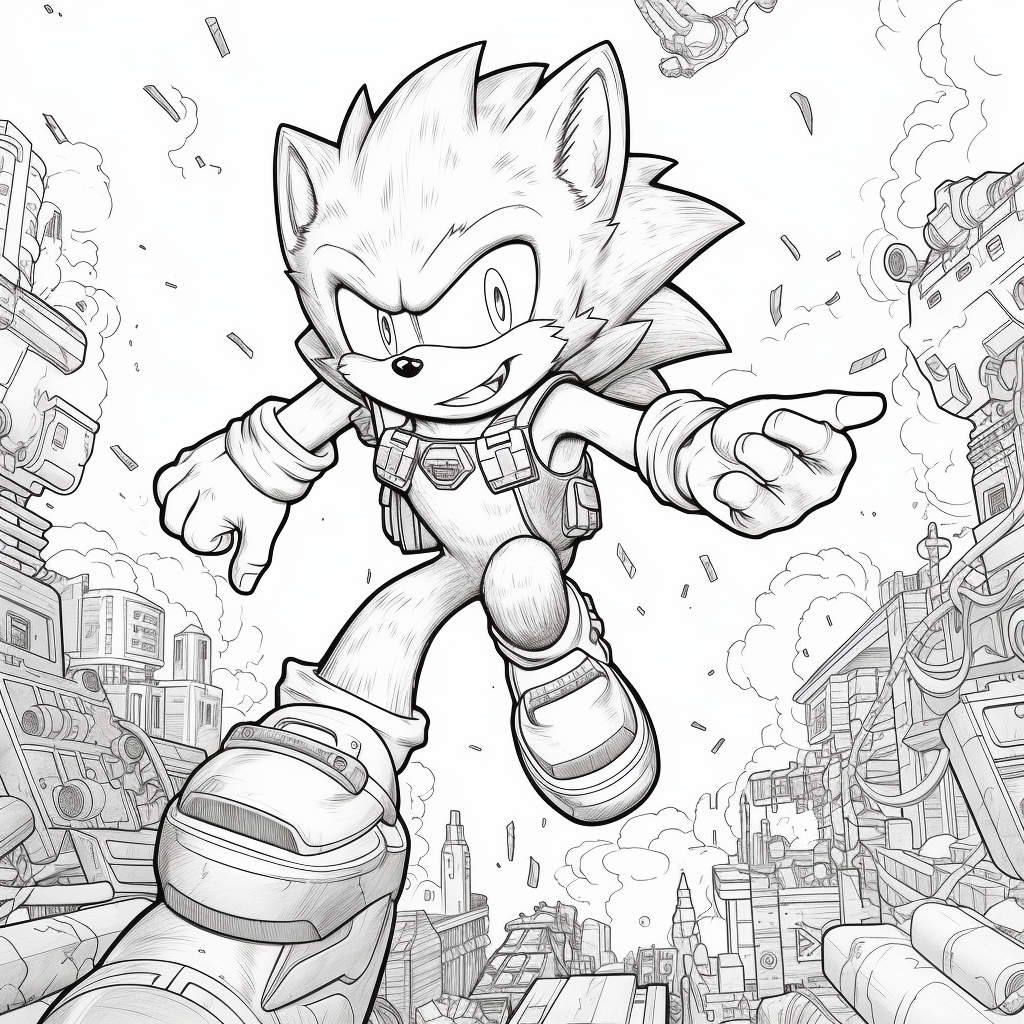 Sonic is familiar with explosions as Adventure is his middle name. Sonic is all smiles on this page as he makes his way dramatically out of an explosion.
5. Sonic the Hedgehog's Face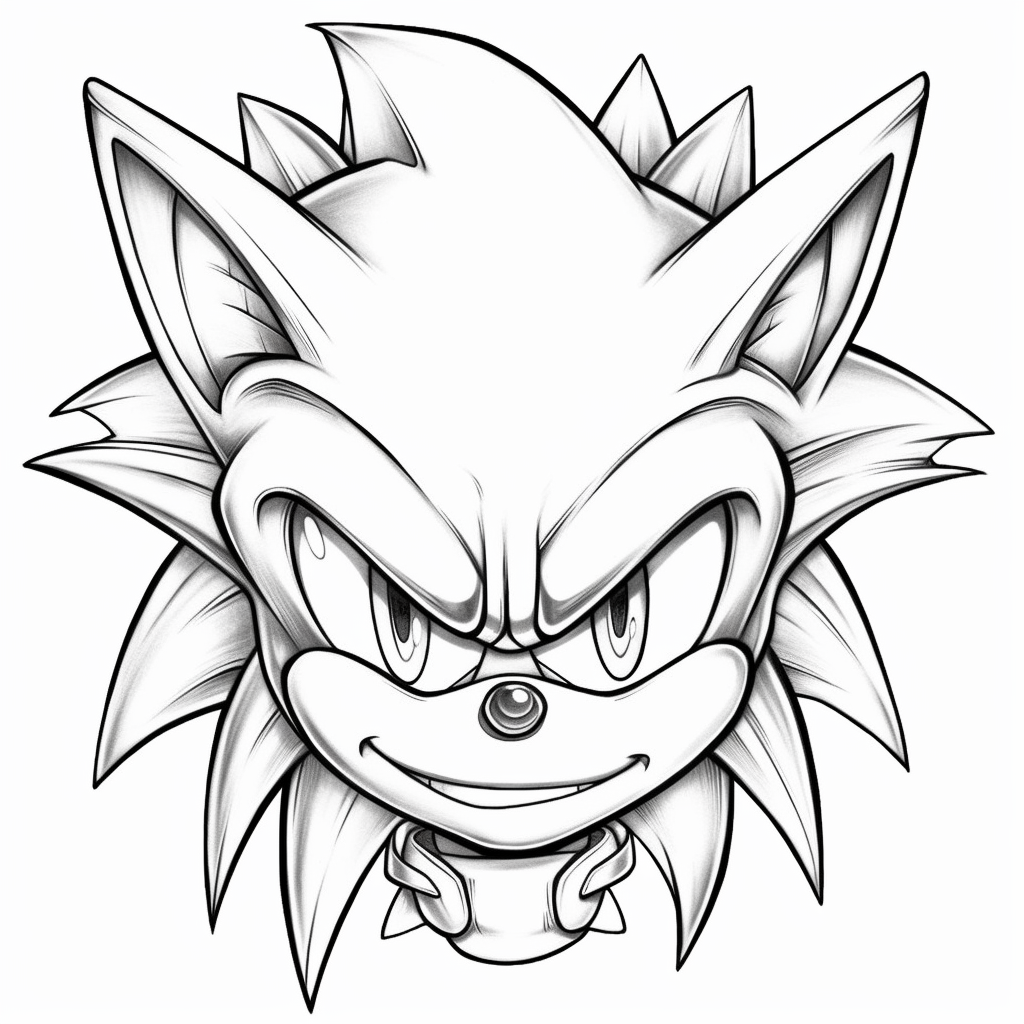 With his signature smile, Sonic poses for a portrait of his face. It is a certainty that this coloring page will get a special place on anyone's wall or home once it's done.
6. Sonic the Hedgehog in Futuristic City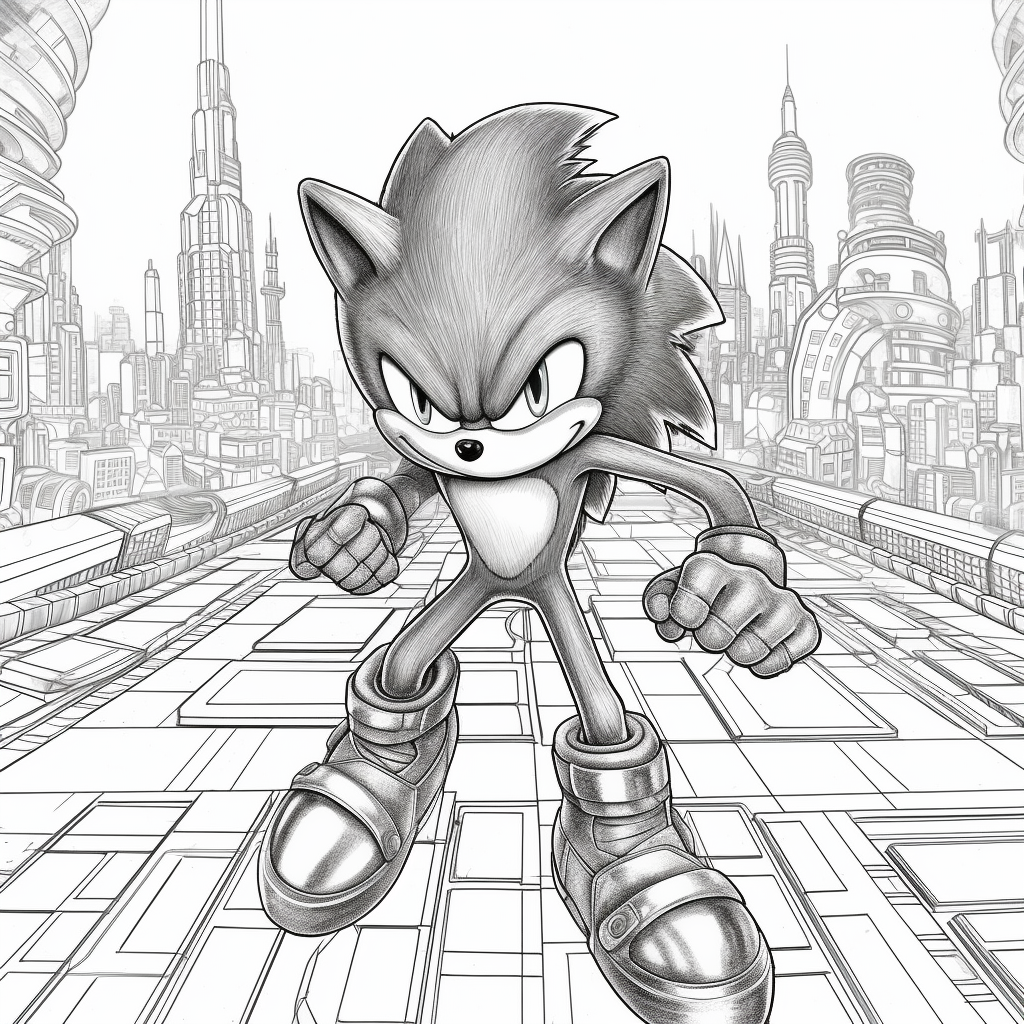 The beloved game character came out in the 90s, but we can't deny how futuristic his character seems. He is the fastest hedgehog in town, and the concepts of his adventures are set to never go out of style.
7. Sonic the Hedgehog in New York City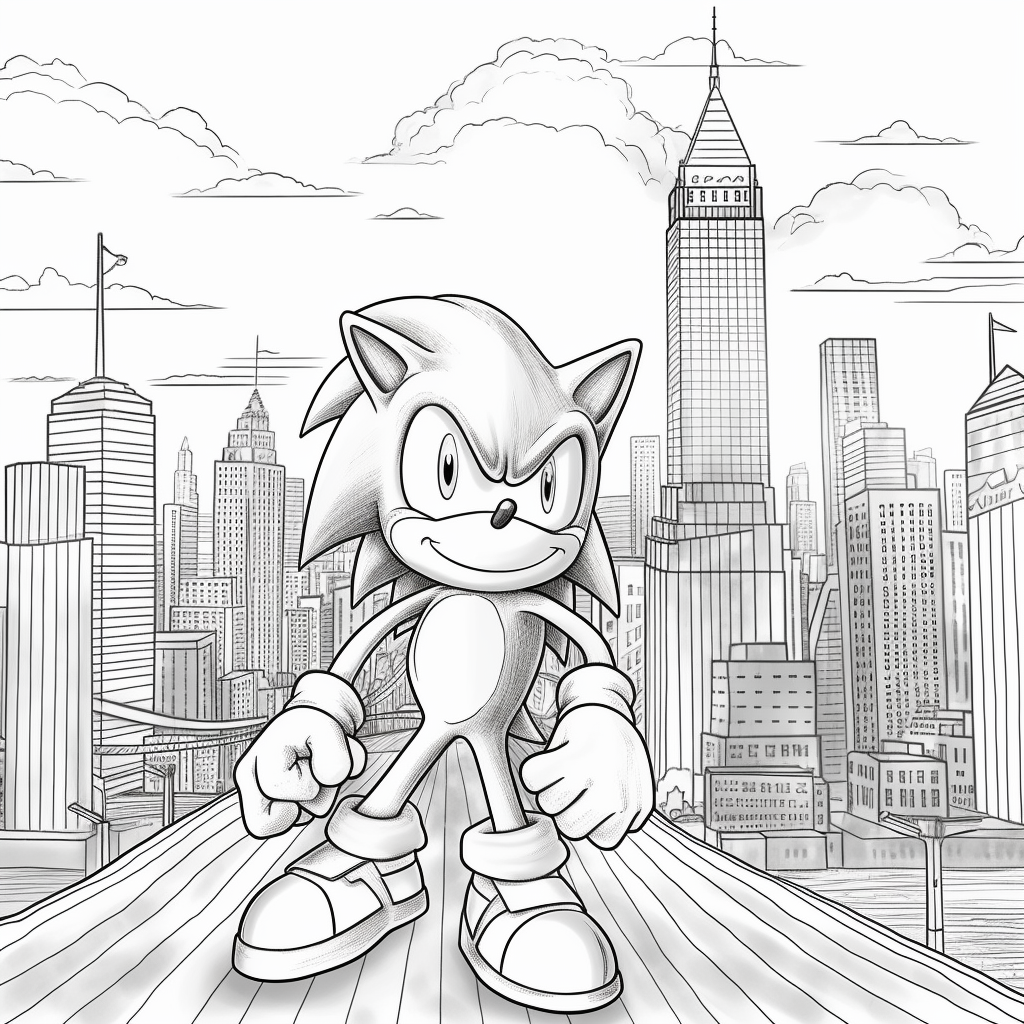 Sonic's film series, produced by Paramount Pictures, was set in New York City, and we even got to see him at the Macy's Thanksgiving Parade in 2013. See him again in New York City through the coloring page below.
8. Sonic the Hedgehog in Power Armor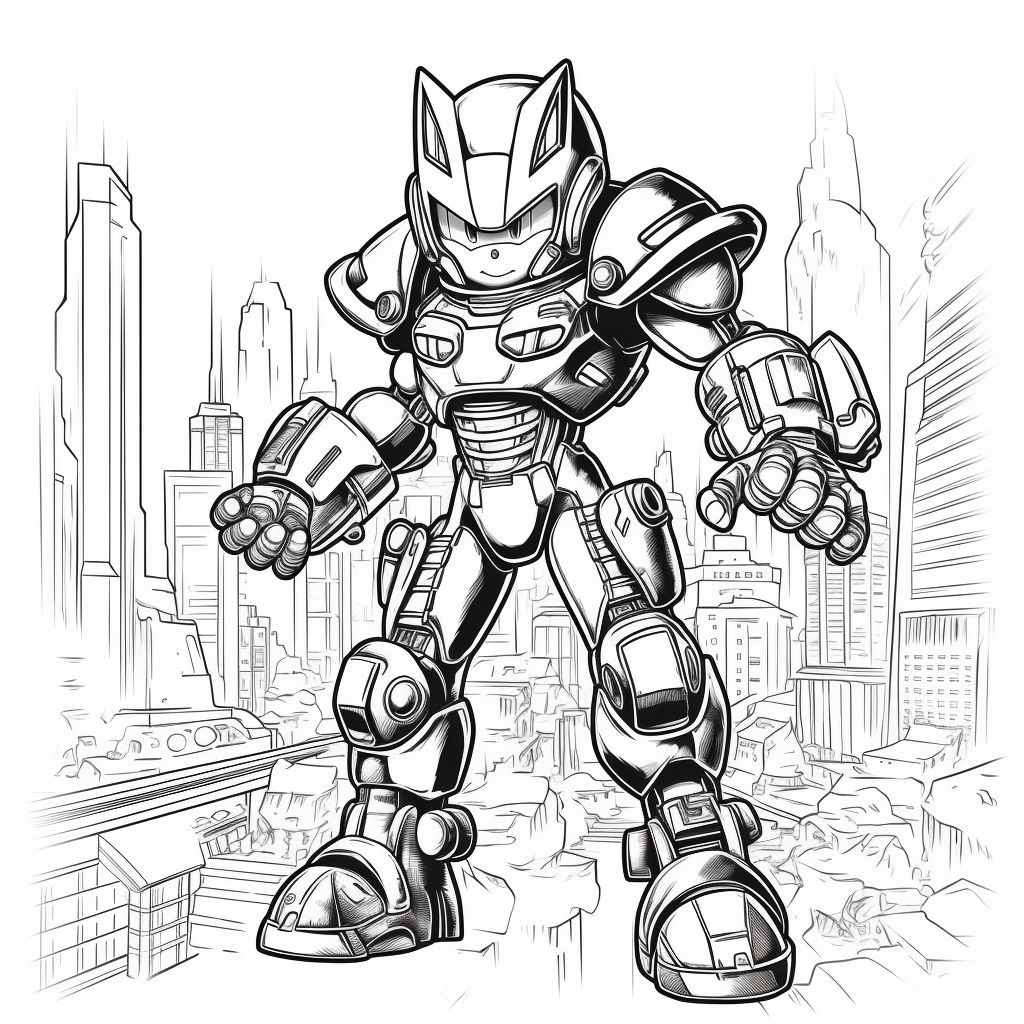 Sonic wears power armor to protect the city. By wearing this armor, he brings justice to the people and eradicates the bad guys trying to destroy the city.
9. Sonic the Hedgehog in a Space Suit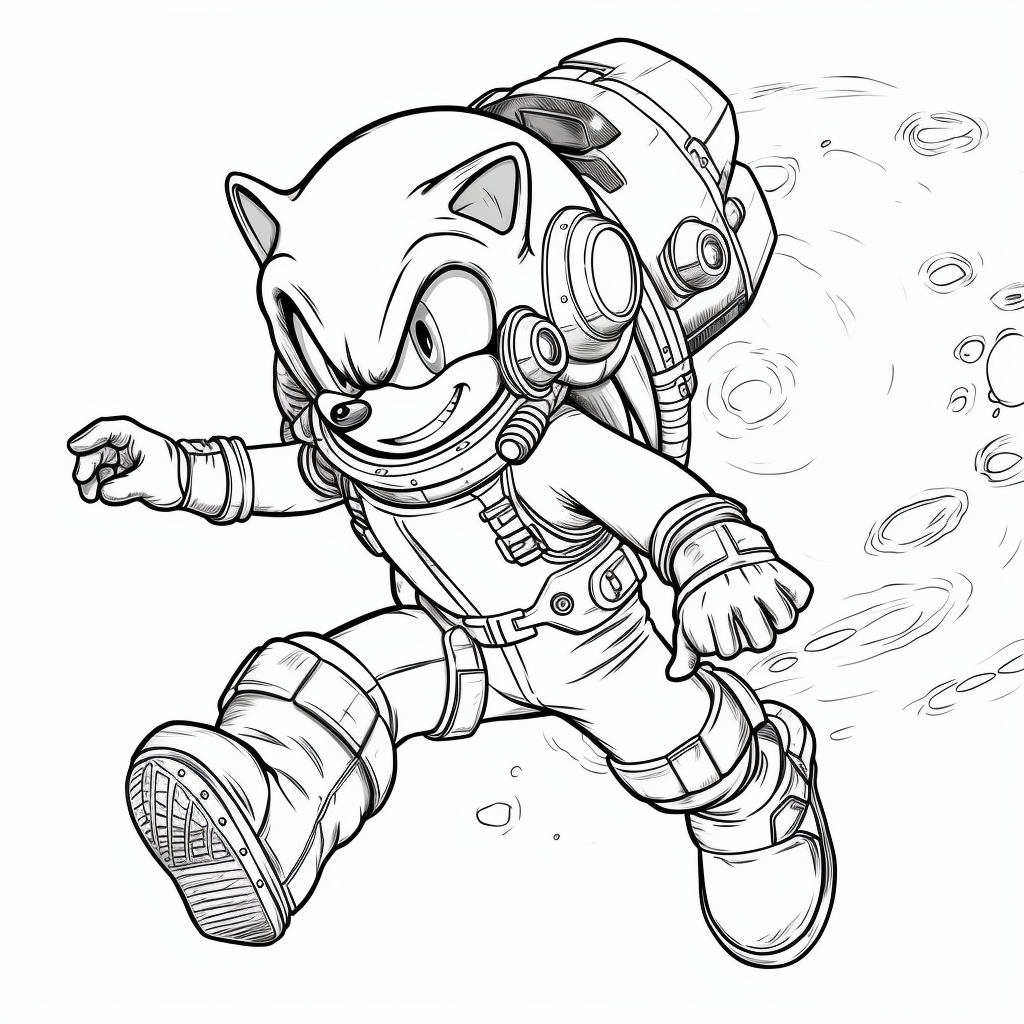 It's no exaggeration to say that all of Sonic's abilities are out of this world, but have you ever wondered what it would look like if we were to see Sonic have some adventures in space? Sonic in a space suit is a wonder to see.
10. Sonic the Hedgehog Jumping Out of a Wall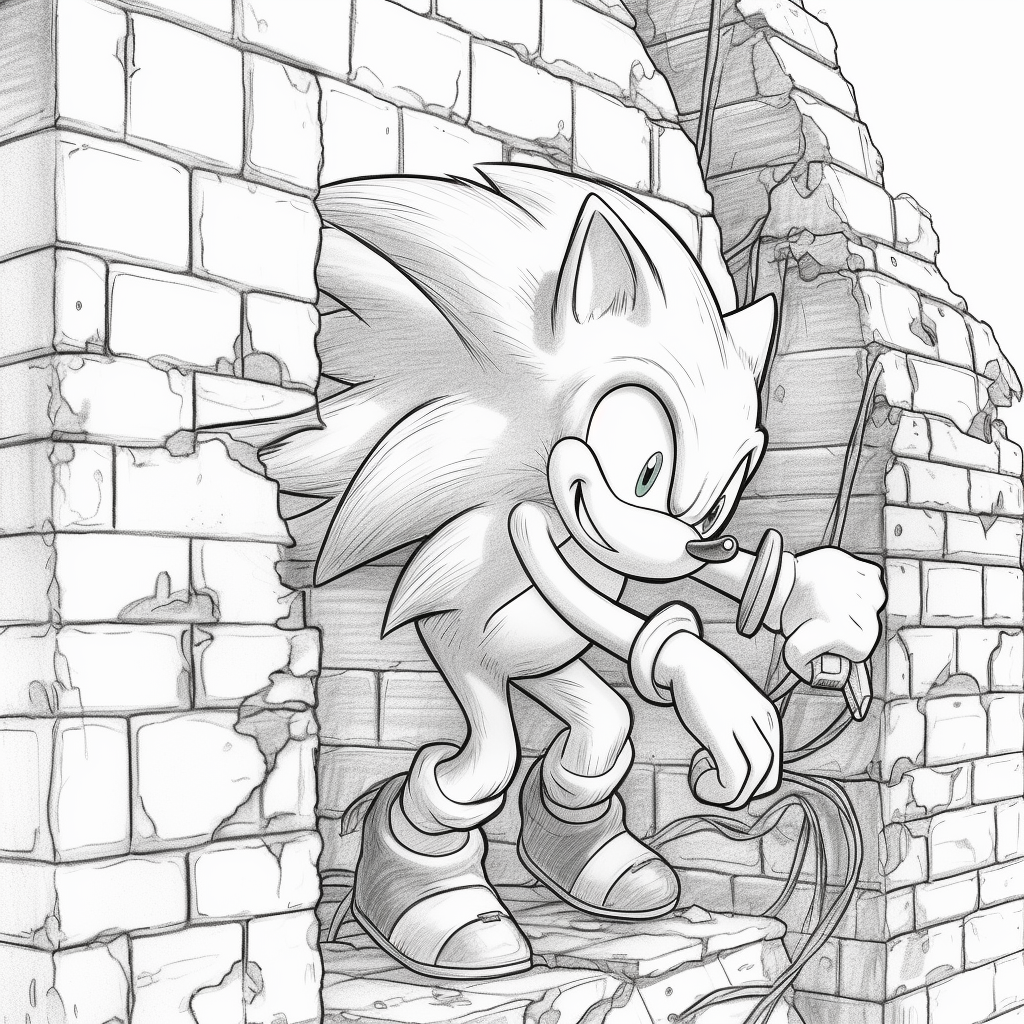 Sonic just gets cooler daily, and we can see that on this coloring page. With the destroyed wall in the background, he jumps out of the wall, and we are sure he also lands on two feet every single time.
11. Sonic the Hedgehog on a Go Kart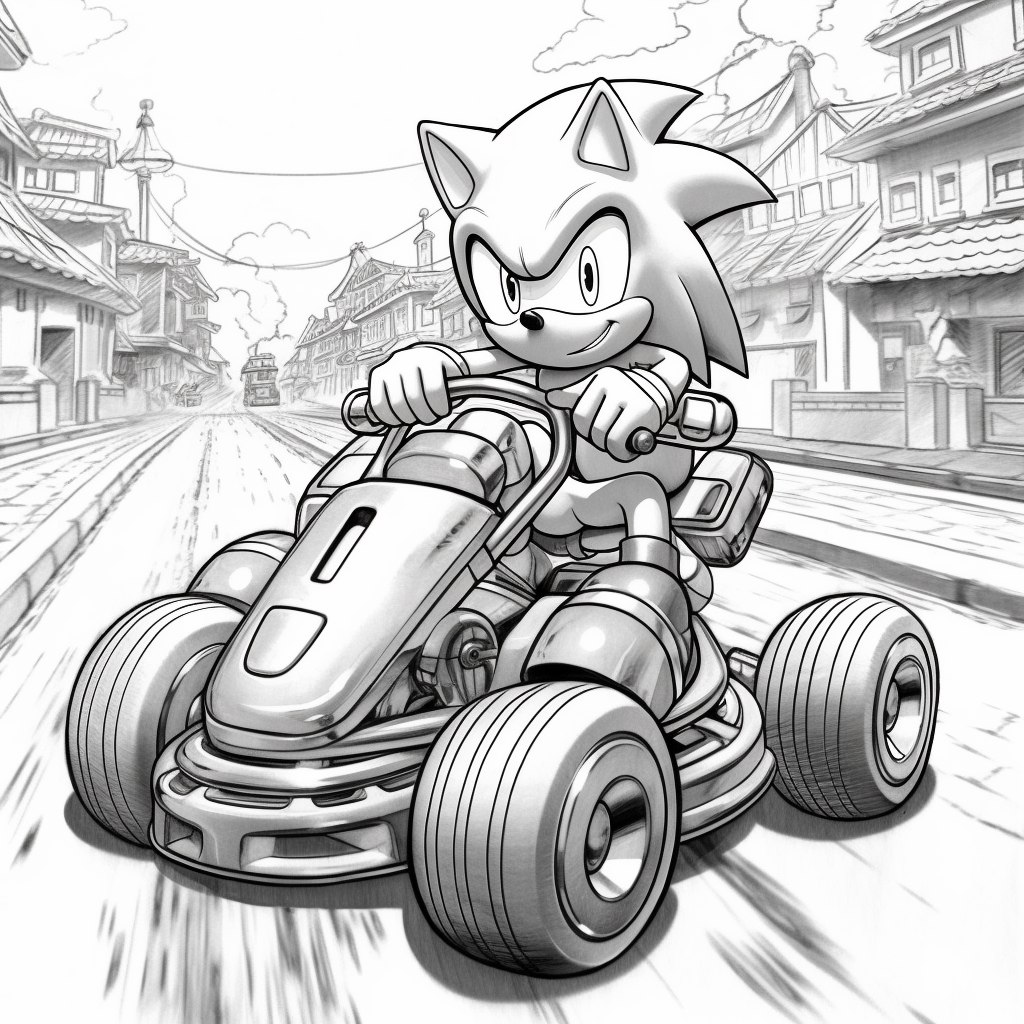 Nobody is faster than Sonic, but go-karts surely help when our favorite hero wants a rest but still wants to race. Sonic travels the town in style on this coloring page with a go-kart.
12. Sonic the Hedgehog on a Skateboard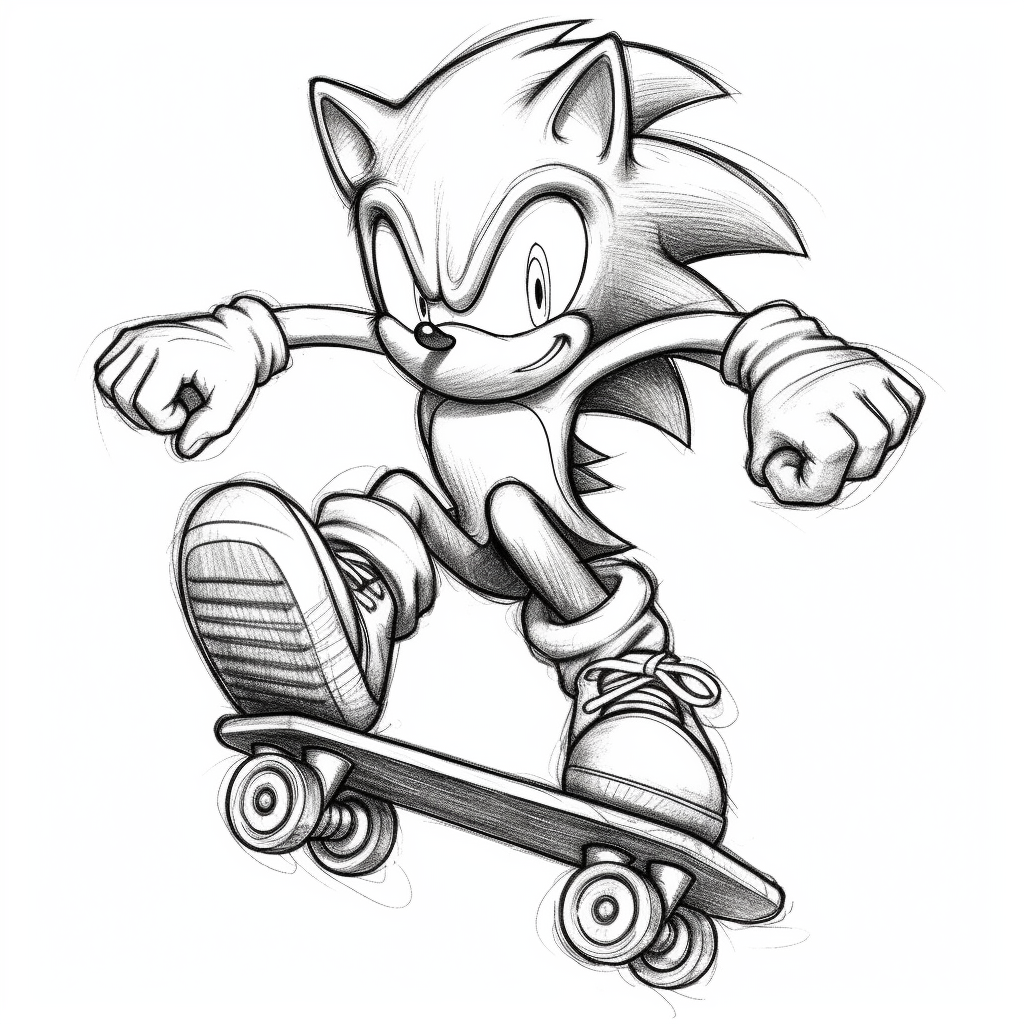 When we mention speed, Sonic is one of the first characters to come to everyone's mind. Now we don't have to imagine who will be the fastest skateboarder in town as Sonic rides one on the coloring page below.
13. Sonic the Hedgehog Parachuting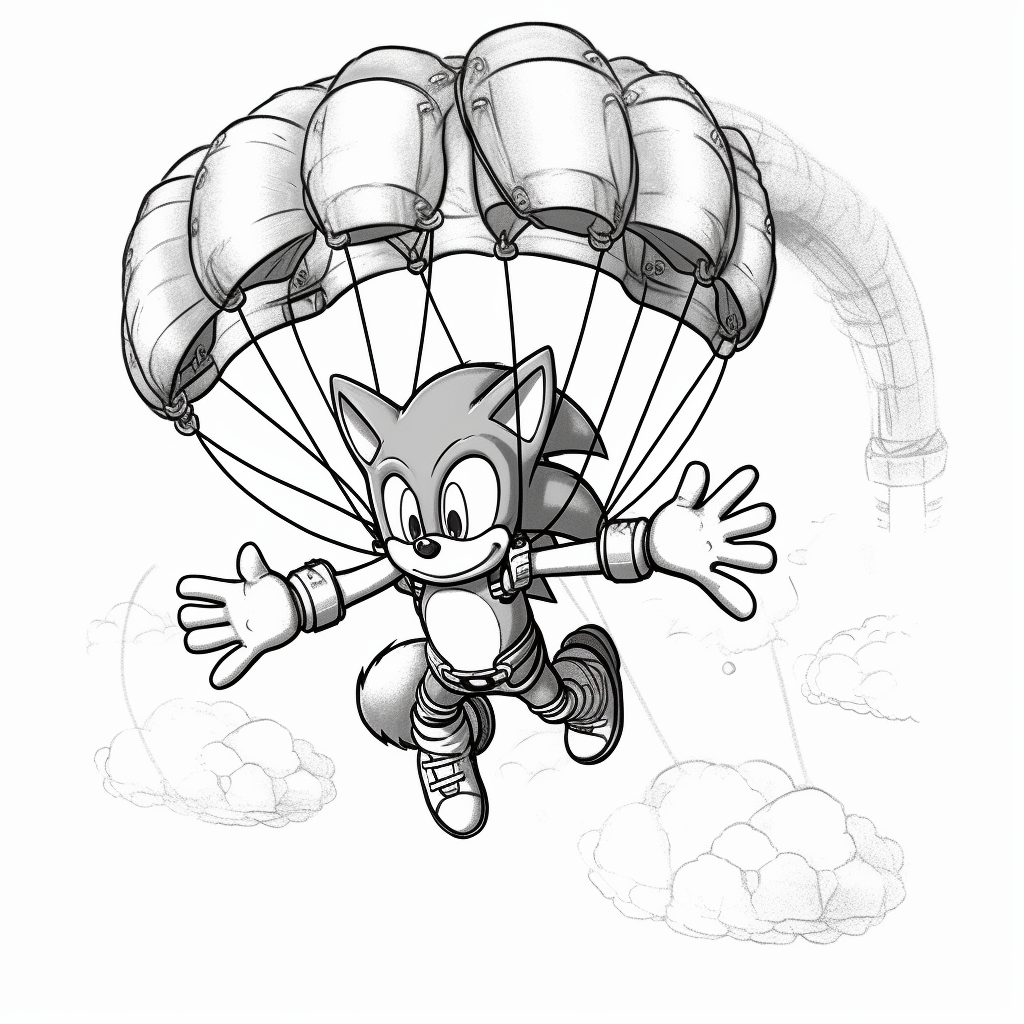 Is he on a trip or an adventure? Well, one thing is certain: Sonic will never back down on an opportunity to use a parachute.
14. Sonic the Hedgehog Relaxing on a Chair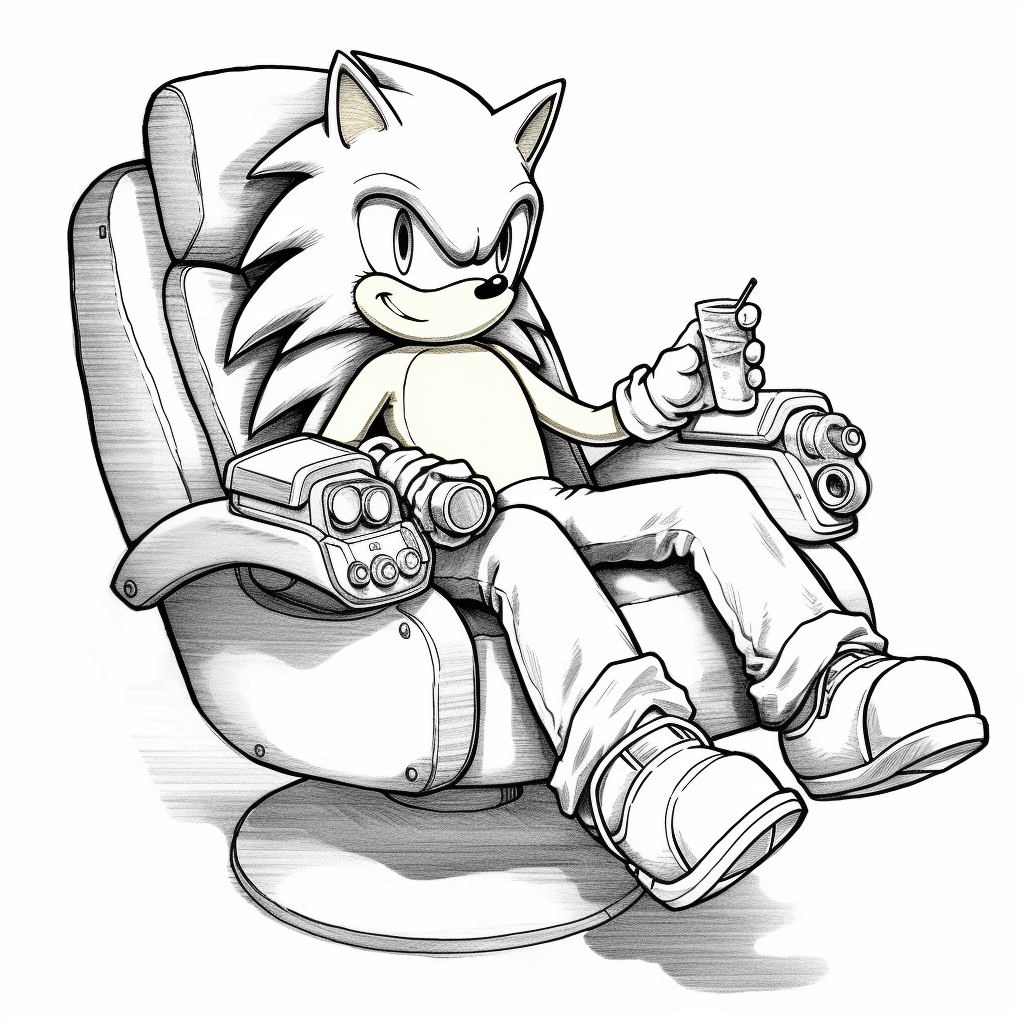 Is that Sonic relaxing on a chair? As he should. The popular game hero deserves to rest occasionally, so let's help him enjoy his vacation by bringing color to his comfortable chair and delicious drink.
15. Sonic the Hedgehog Running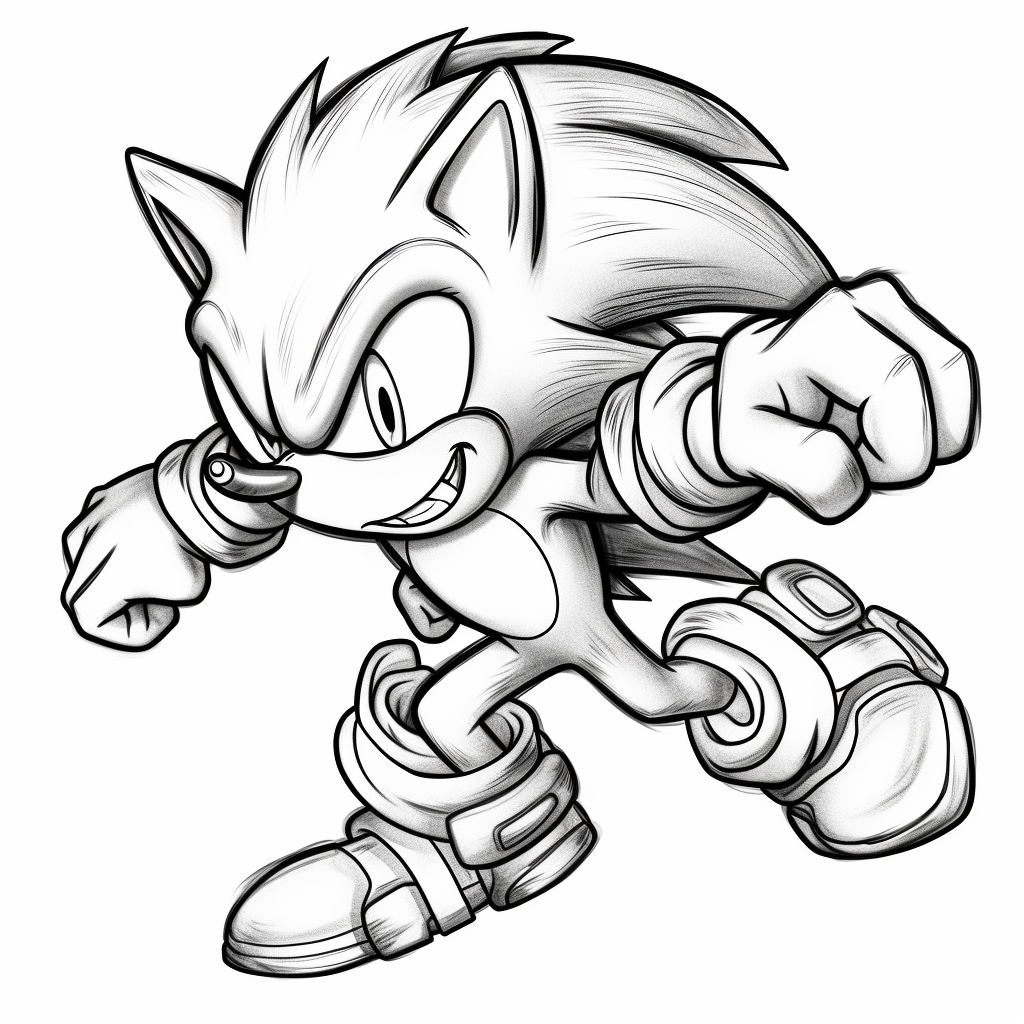 This picture of Sonic is a hundred percent going to be a classic once you have finished coloring it. Sonic the Hedgehog runs on this page and shows his famous smile, ready to be colored.
16. Sonic the Hedgehog Studying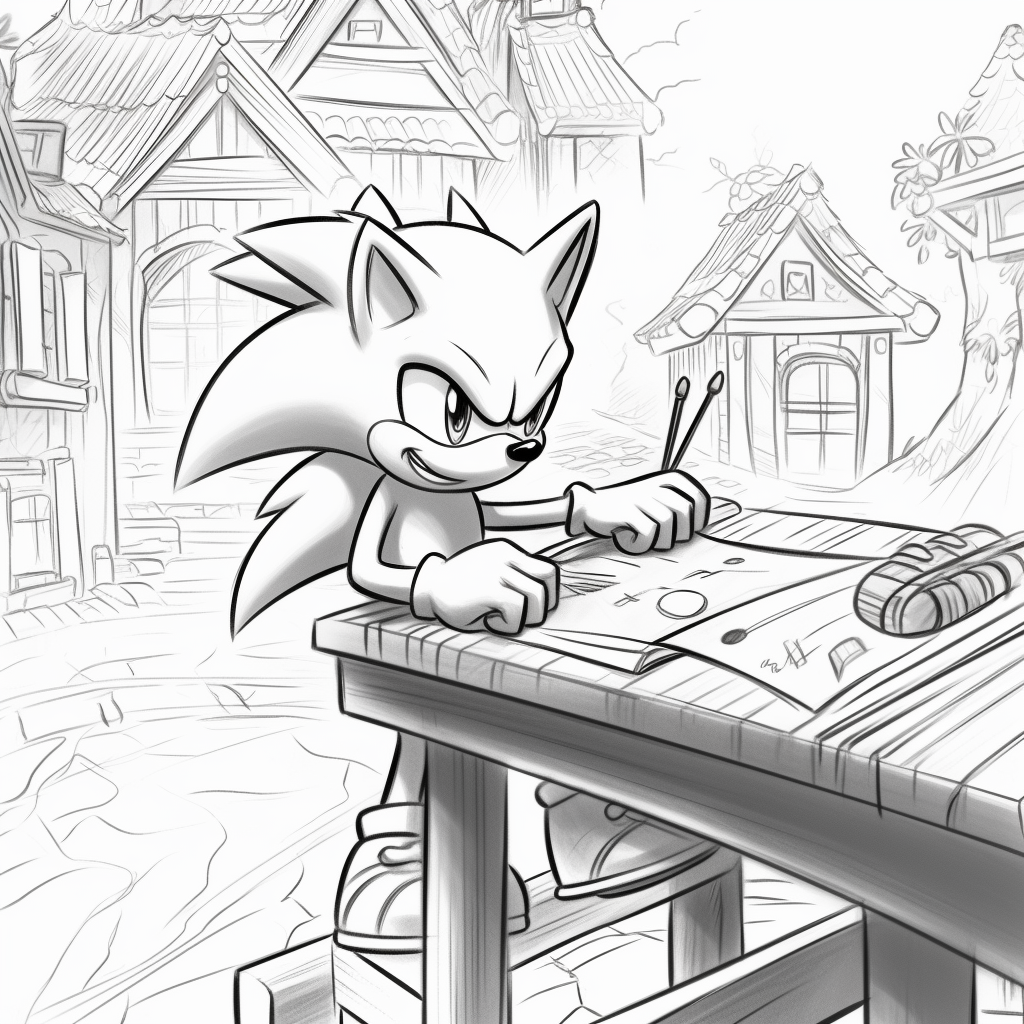 One of the reasons Sonic is always at the top of his game is because of how hard he studies. He doesn't only use his physical skills, but he also sharpens his mind so he can maximize his abilities and bring more compassion into the world.
17. Sonic the Hedgehog Underwater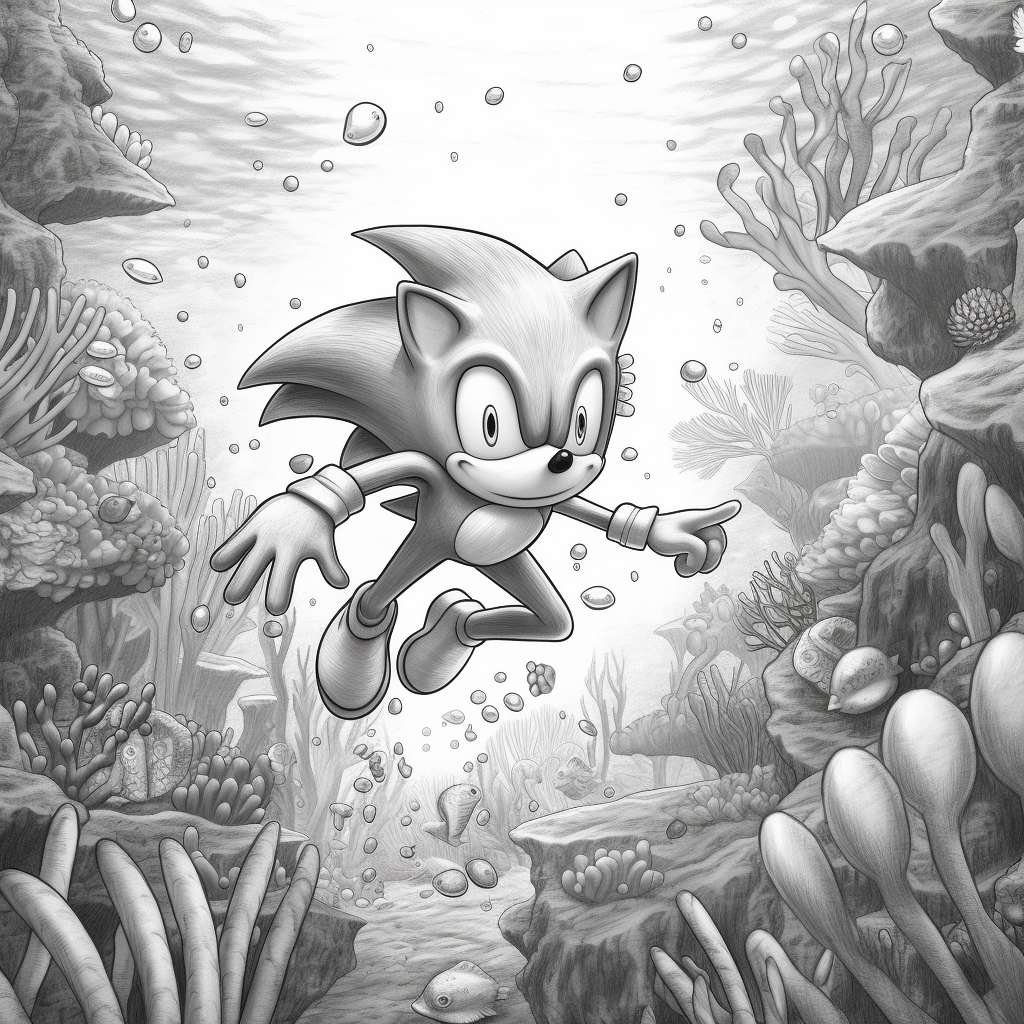 Sonic's adventures don't end on land and in space, he also goes underwater. Help Sonic see the brilliant colors under the sea on this coloring page.
18. Sonic the Hedgehog with a Bass Guitar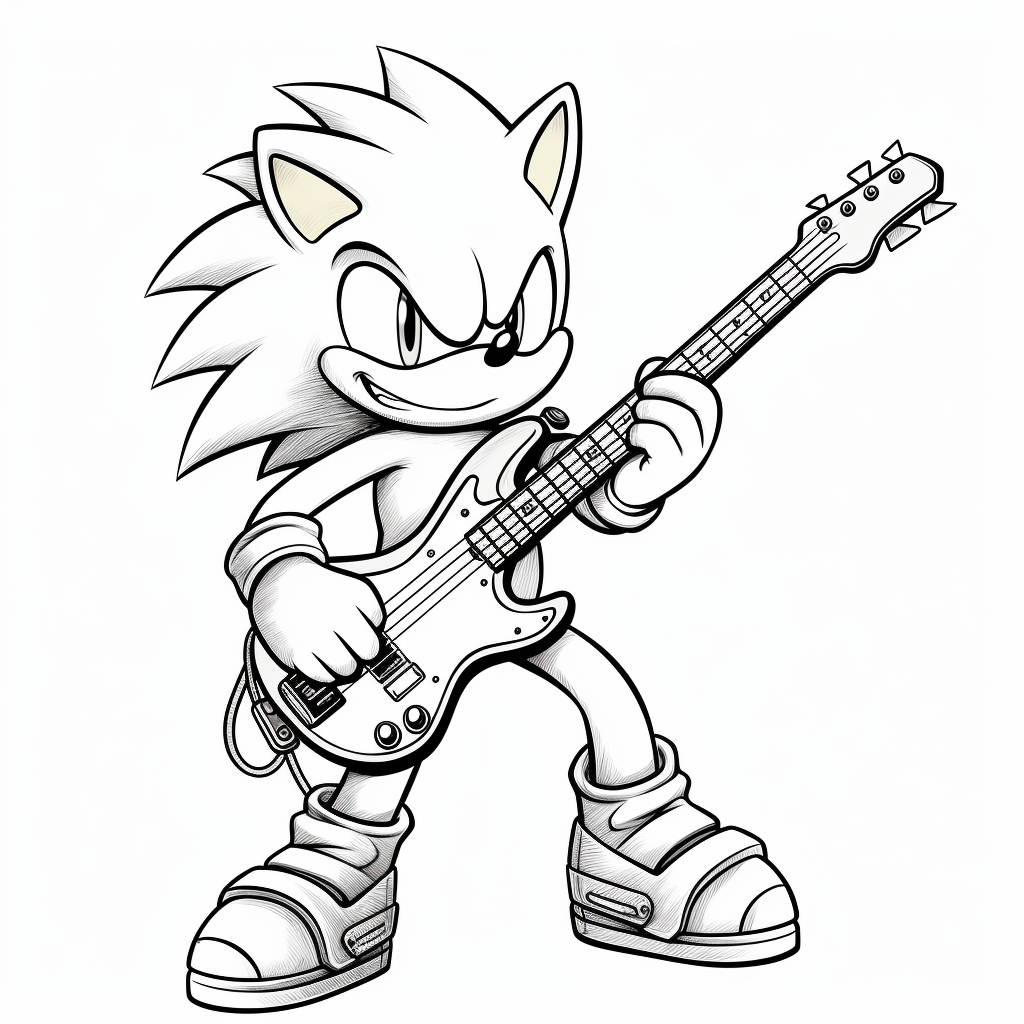 Not only is he skillful in battles, but Sonic is also a musically talented hero! Get ready to be impressed as Sonic plays the bass guitar.
19. Sonic the Hedgehog with an Ice Cream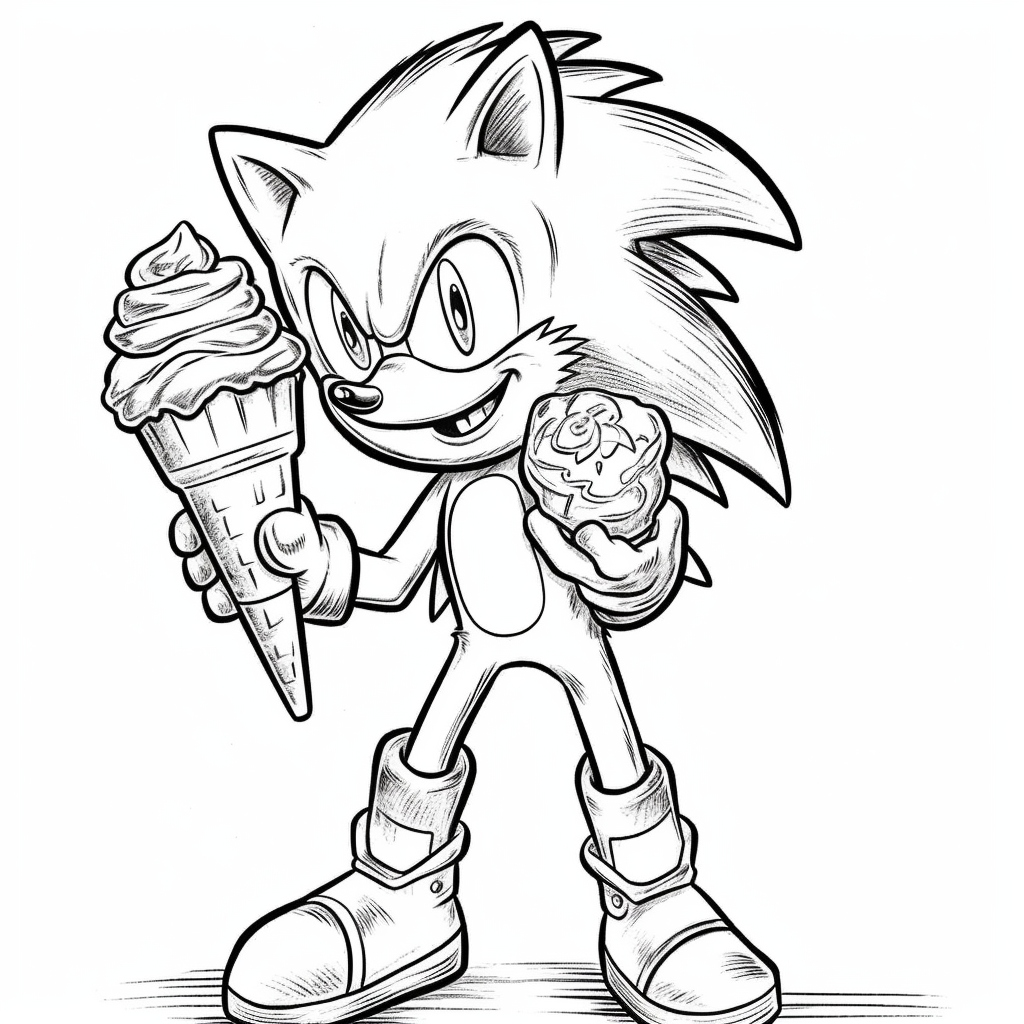 Our much-loved game protagonist eats ice cream and poses with a smile for a photo. Add some color!
20. Sonic the Hedgehog with a Pizza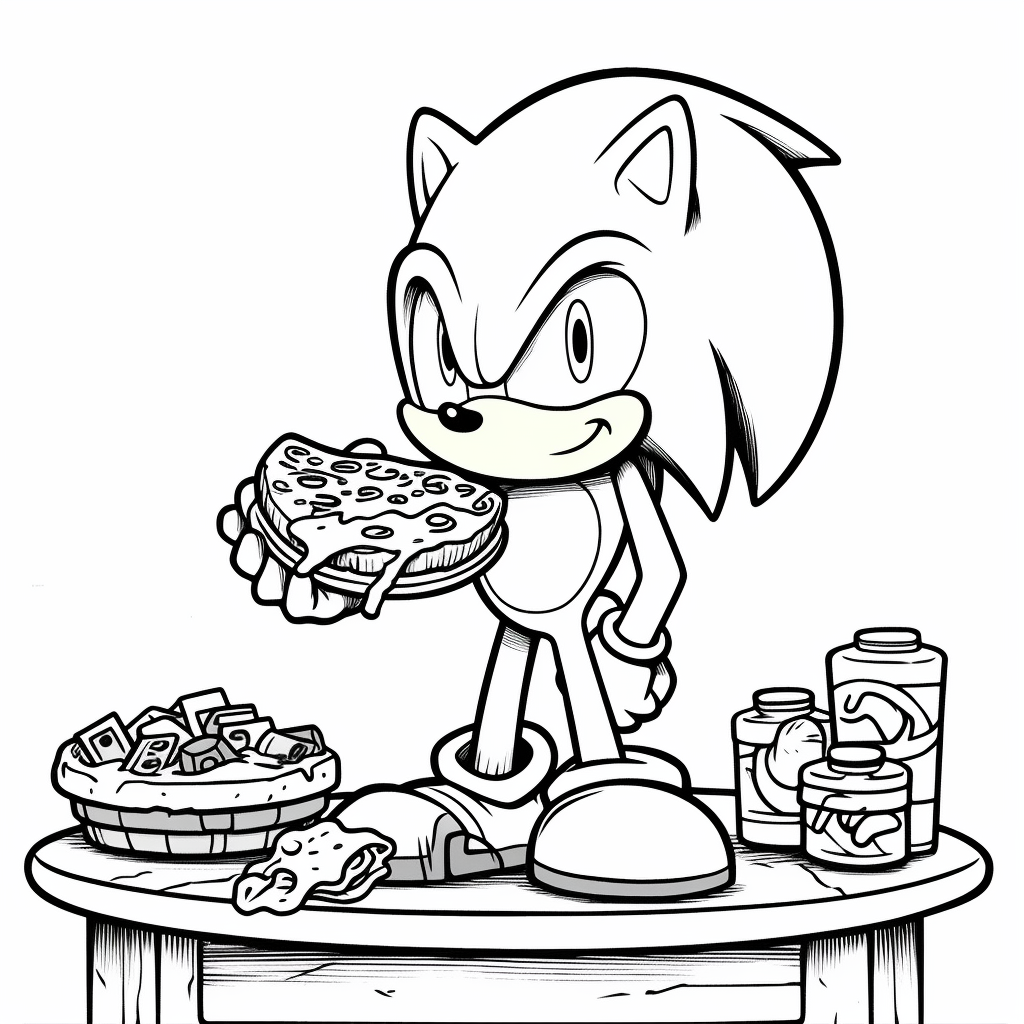 Cool superheroes love pizza, too. Sonic the Hedgehog restores his energy on this coloring page with a pizza dinner.
21. Sonic the Hedgehog on a Snowboard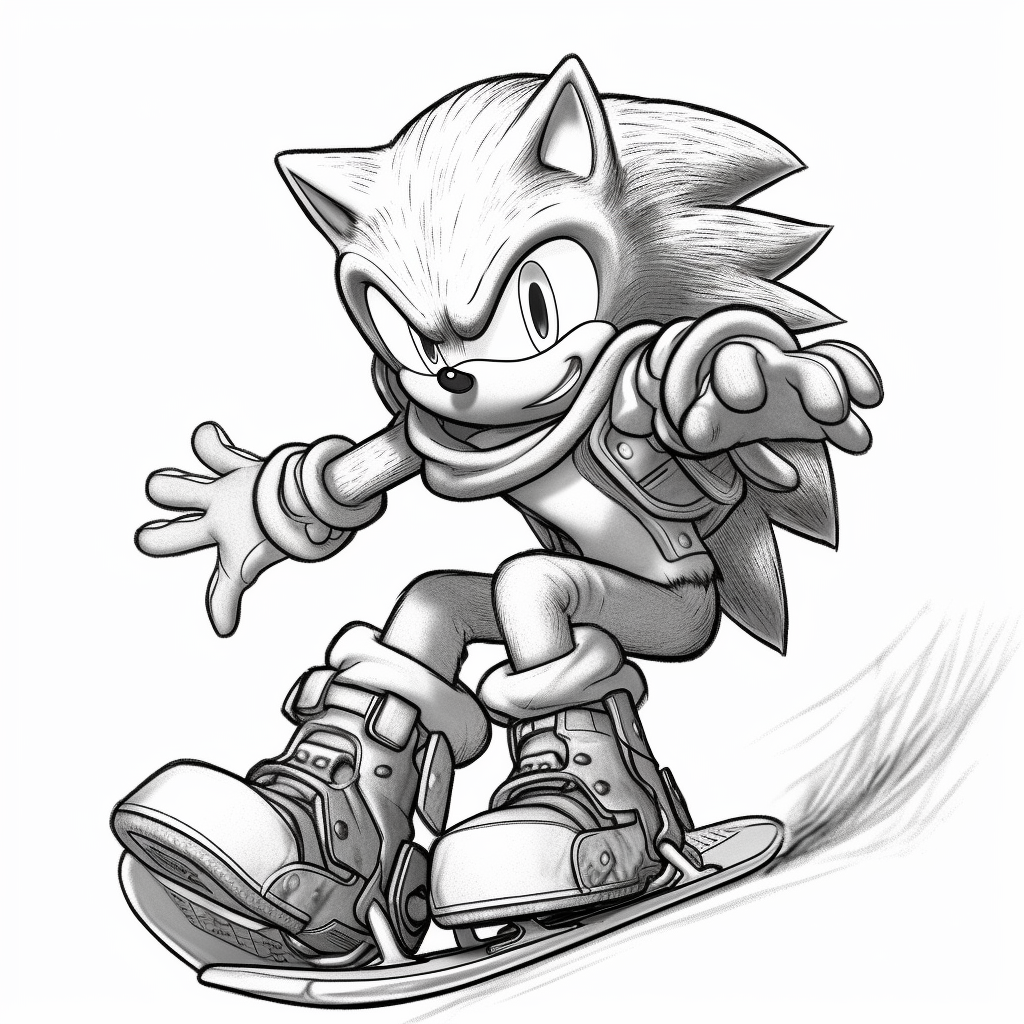 Sonic makes everything he does 1000x more awesome. This amazing picture of Sonic riding a snowboard surely let us finish this collection with a bang!
Did We Miss Any Iconic Sonic Scenes?
As one of the most recognizable game characters in the world, we hope we have done Sonic the Hedgehog justice by providing you with great coloring pages without logos. Make sure to update us on which collection you would like to see next!