If you have young children, you might be familiar with all the canines on PAW Patrol.
This popular animated series from Canada premiered in 2013 and it follows the adventures of a group of adorable rescue dogs called the PAW Patrol. Their doggie leader is a German Shepherd named Chase, who was abandoned as a puppy.
These pups and their best human friend, a brave boy named Ryder, live and work in Adventure Bay (a place that looks quite a bit like Vancouver). In every episode, they demonstrate intelligence, courage and loyalty.
They also have lots of fun playing with their doggie toys!
Each of these 25 Paw Patrol coloring pages, all high in quality and rich in detail, features Chase at work and play. They're easy to download and they don't have any logos. Your little ones will have fun coloring in scenes where Chase is exploring the land, the sea and even the air!
And when your kids have finished coloring these images, please share them with us so we can share them with our followers.
1. Chase Springs Into Action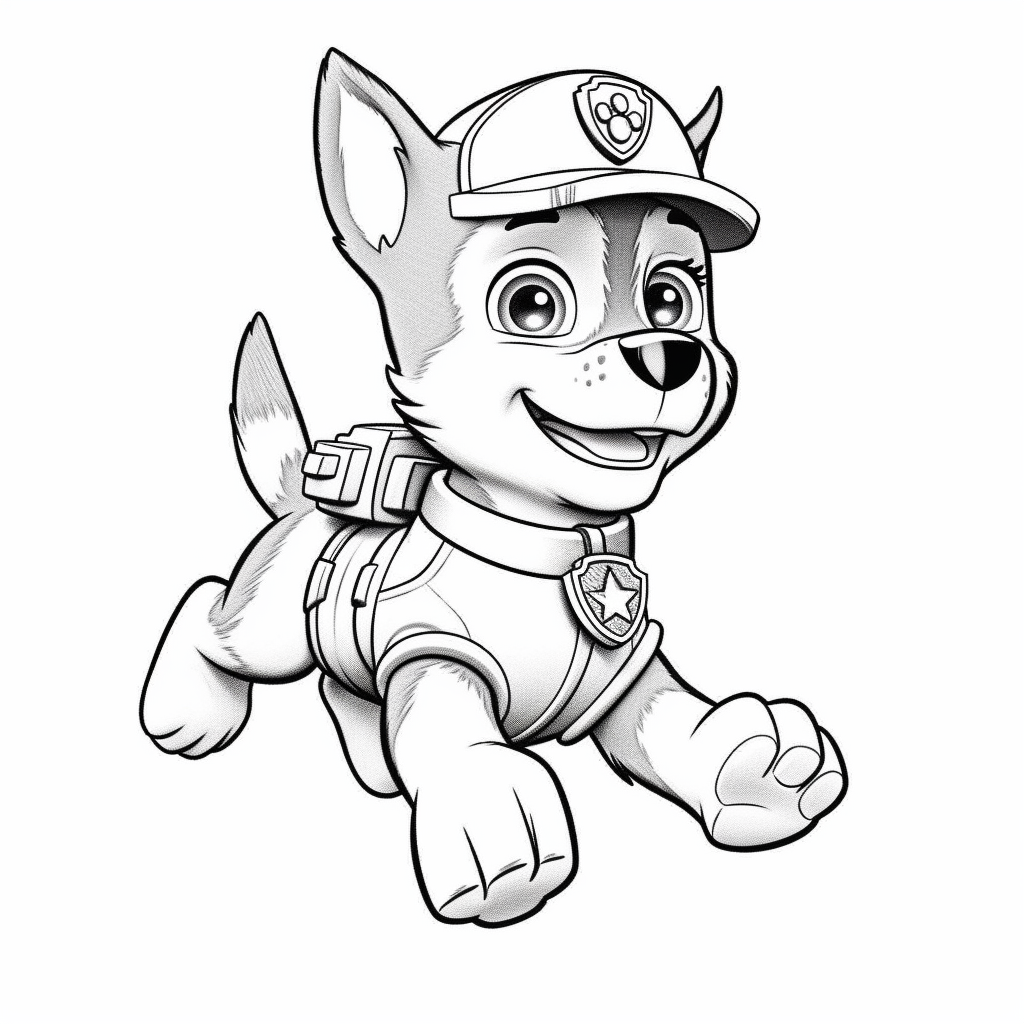 Here's Chase as he bravely runs into an emergency. Of course, on "PAW Patrol," he's often running like this — running to help anyone who might be in danger.
2. Chase on a Hike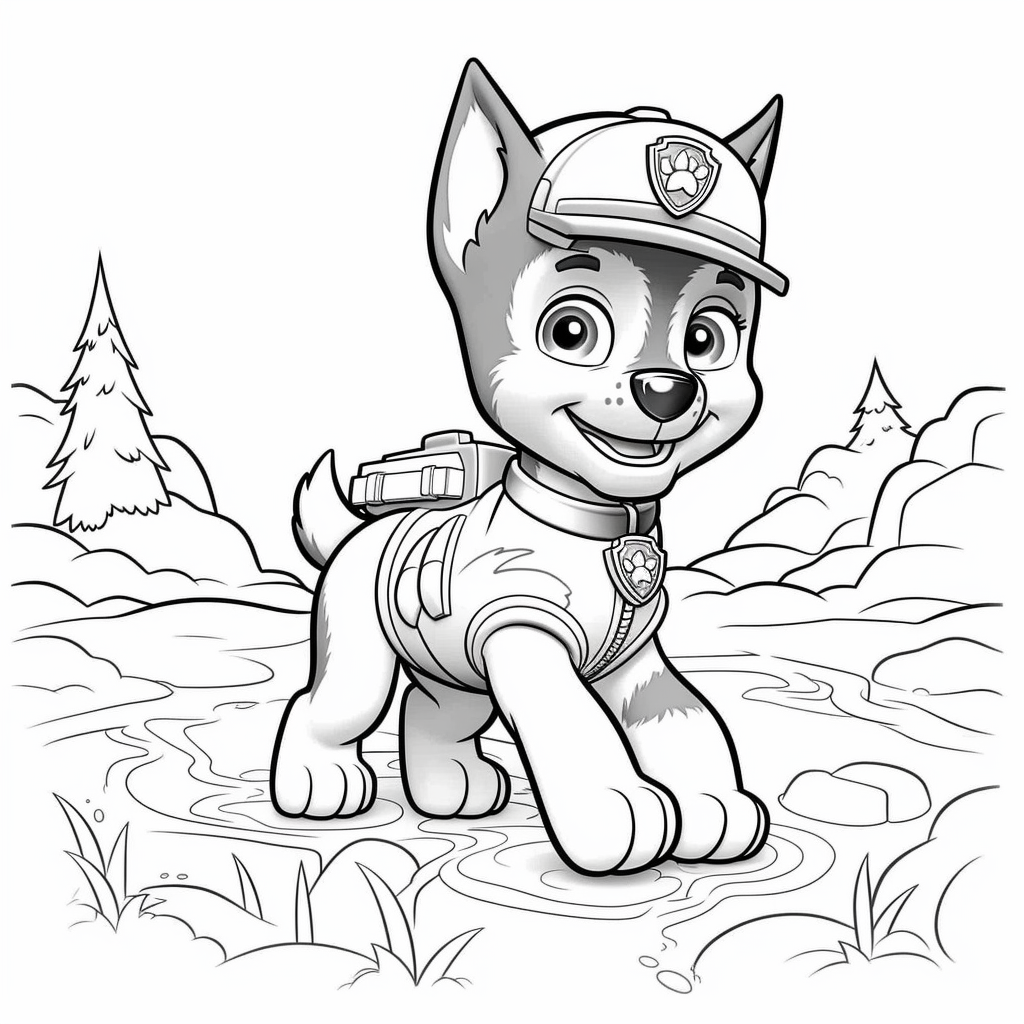 Chase is hiking to Rattlesnake Canyon, near his home of Adventure Bay. Maybe he could sing "Hiking Trip," the song that Ryder's friend Alex Porter once sang with his grandfather in this episode of the show.
3. A Skydiving Pup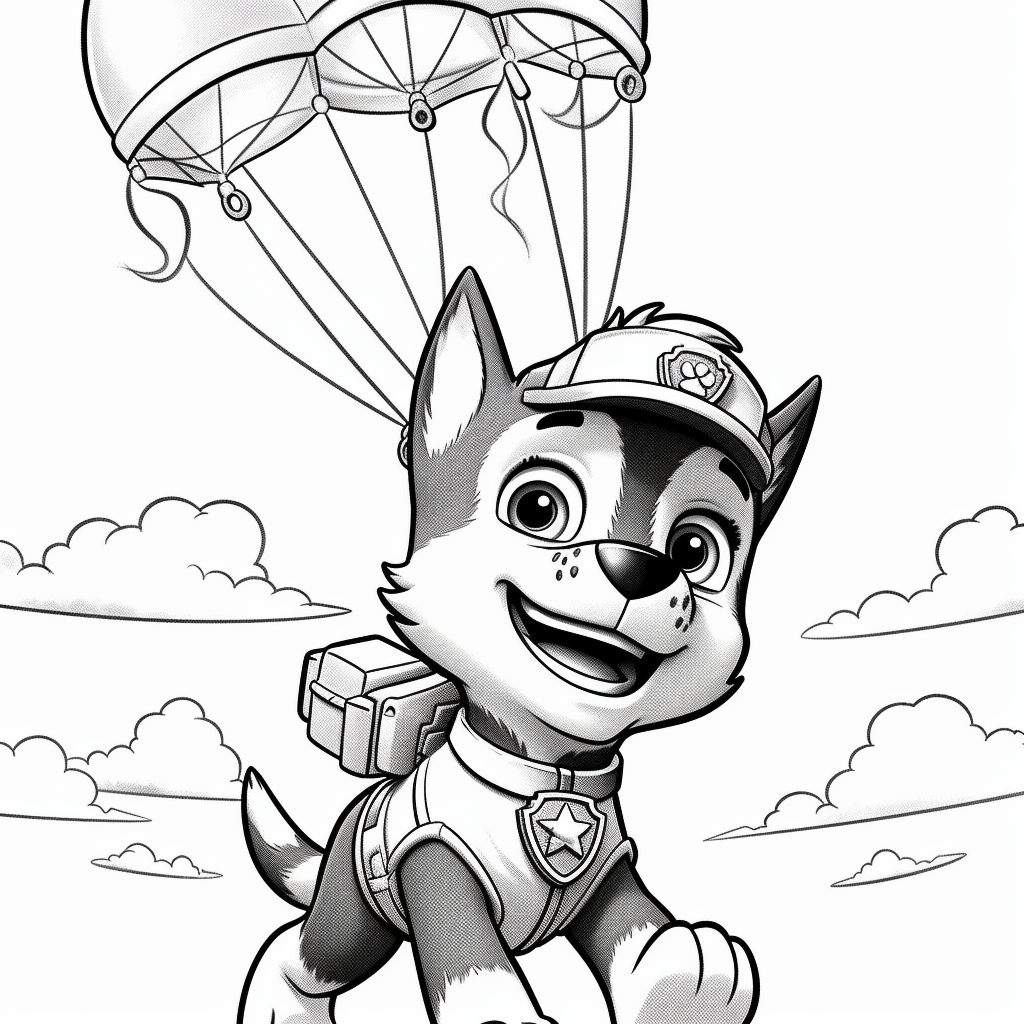 The "PAW Patrol" puppies have gone through parachute training for their jobs. But here, Chase is skydiving just for fun. What color will you choose for Chase's trusty parachute?
4. Chase and the Autumn Leaves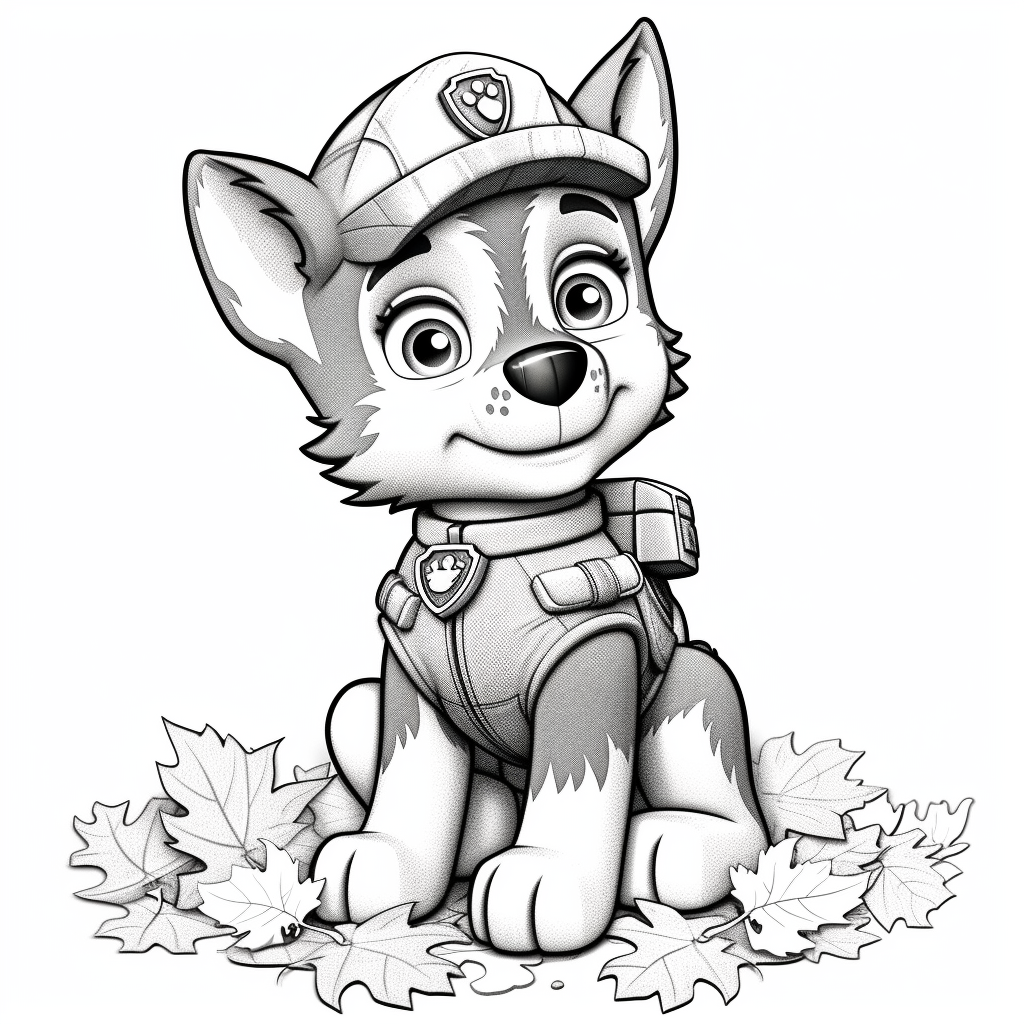 In one of the first episodes of "PAW Patrol," Chase and his friends helped gather pumpkins and apples for a fall festival. Chase remembers that experience as he stands in a pile of colorful autumn leaves.
5. The Clothes Make the Dog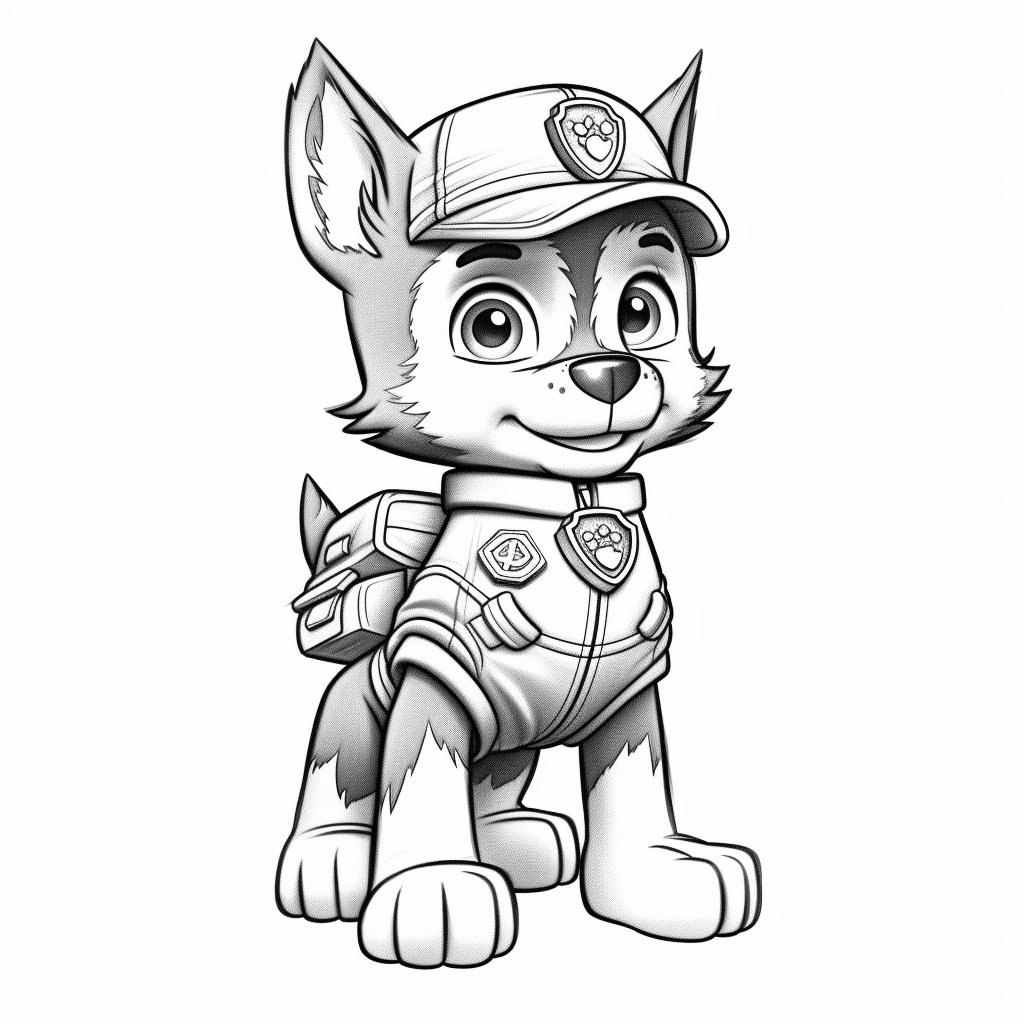 Chase is proud to be a police and security dog and he's serious about his work. That means his uniform is important to him. Do you remember what colors his clothes are?
6. It's Chase for the Win!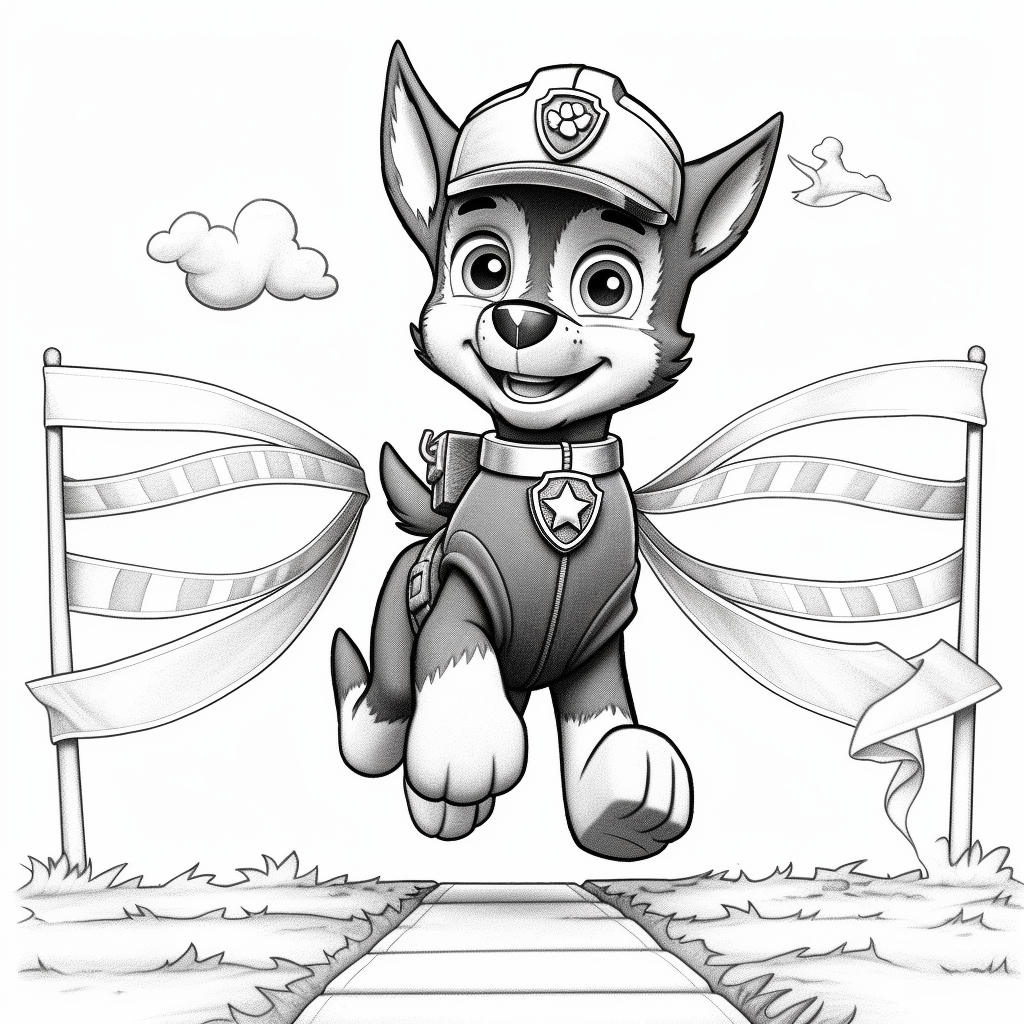 Chase's friend Marshall once competed in a car race, the Adventure Bay 500. And here Chase is winning a footrace — which is not surprising considering how fast he runs in each episode.
7. TV Time for Chase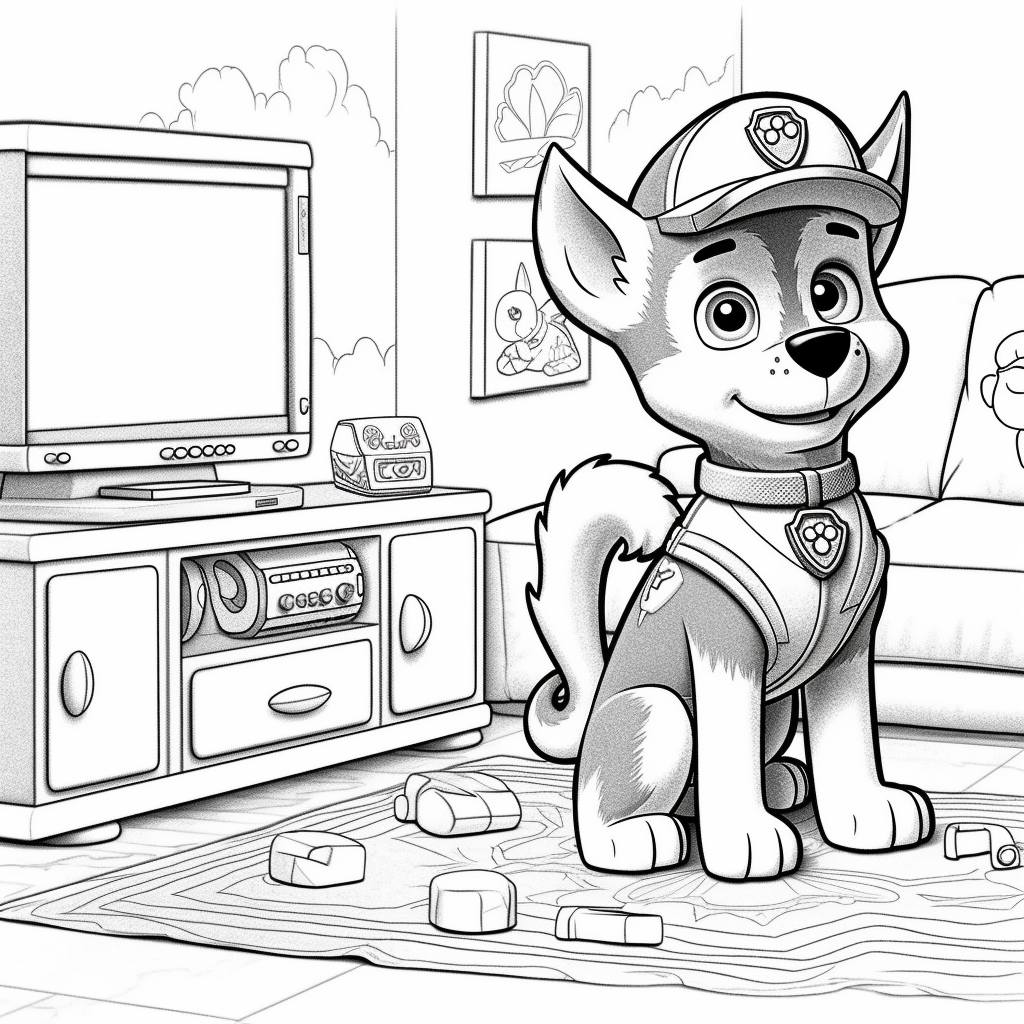 Even a hard-working police dog needs a break once in a while. What do you think Chase's favorite TV shows are — and do you think he enjoys watching Nickelodeon?
8. A Train Rescue Mission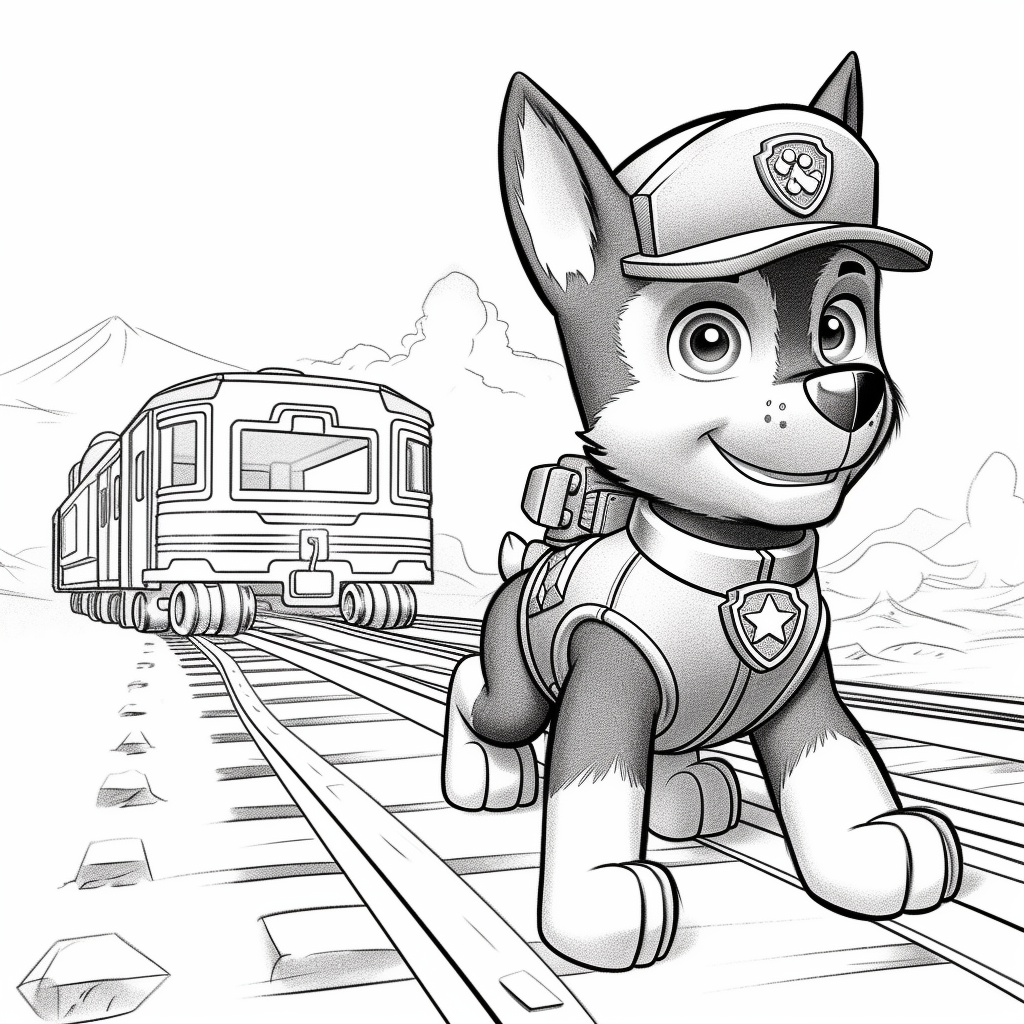 Chase and his friends have saved the train in Adventure Bay from hazards like rockslides and broken tracks. It's all worth it so people and dogs can enjoy their train rides.
10. Chase Shredding on His Skateboard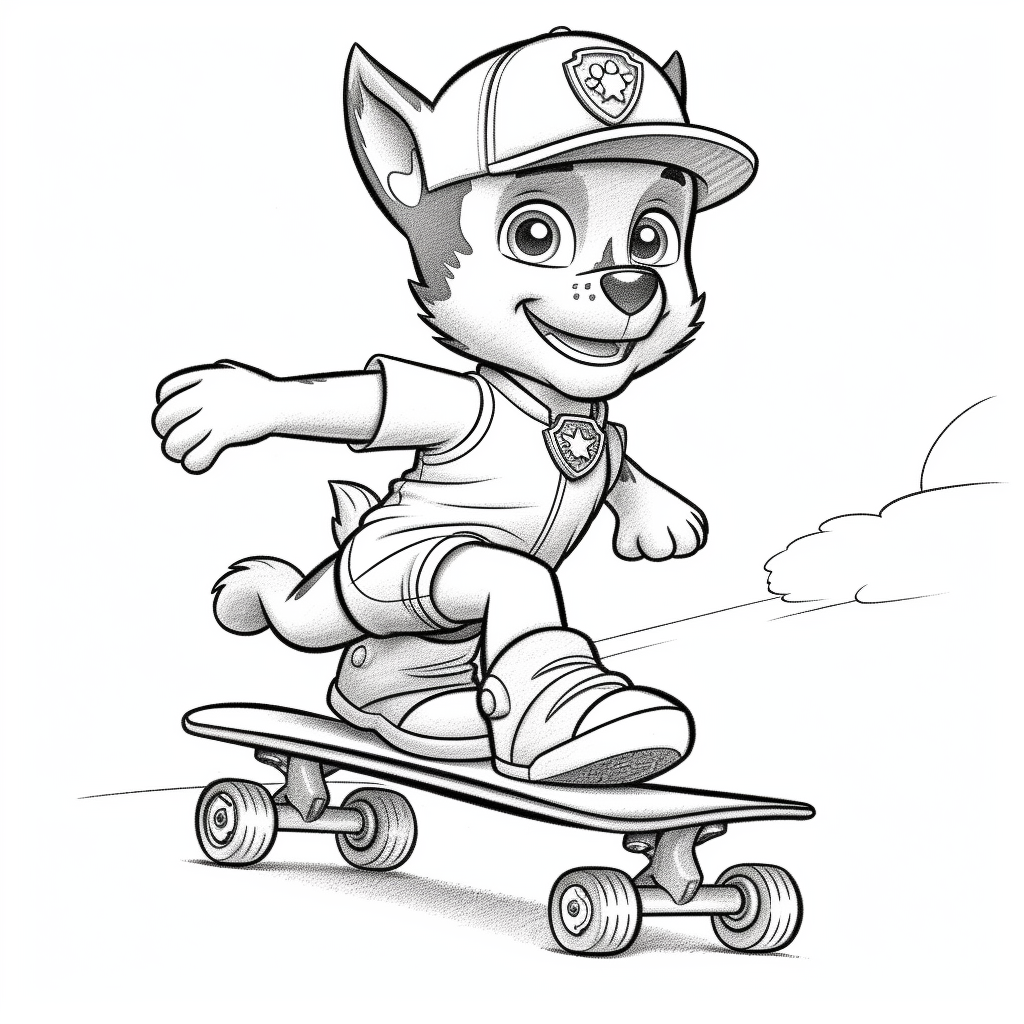 Look at Chase zipping along on his skateboard! He must've picked up a few tricks from his English bulldog friend Rubble, a canine known for his skateboarding skills.
11. Running Laps in the Park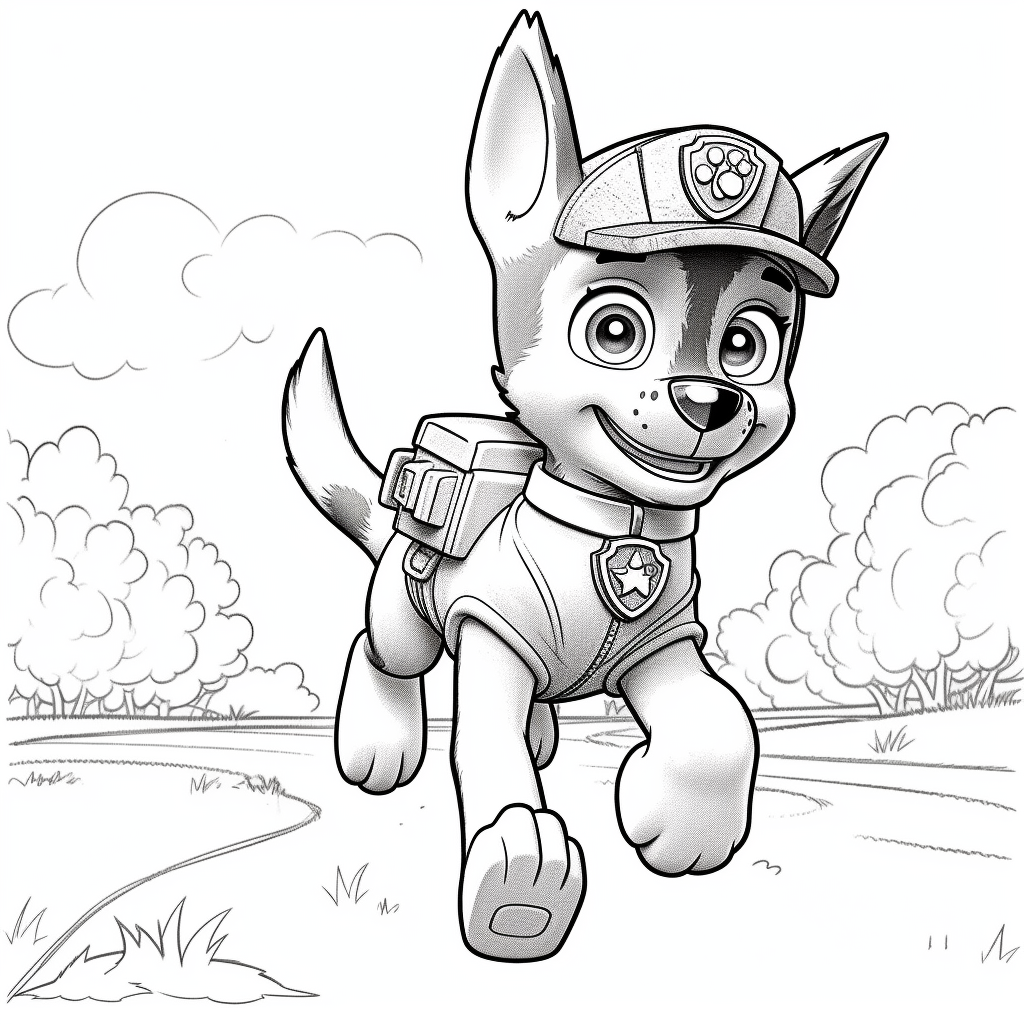 Chase needs to stay in shape to do his job as best he can. Running in Adventure Bay's beautiful parks is a great way to keep his heart healthy and his legs ready to run.
12. Chase Speeds on Two Wheels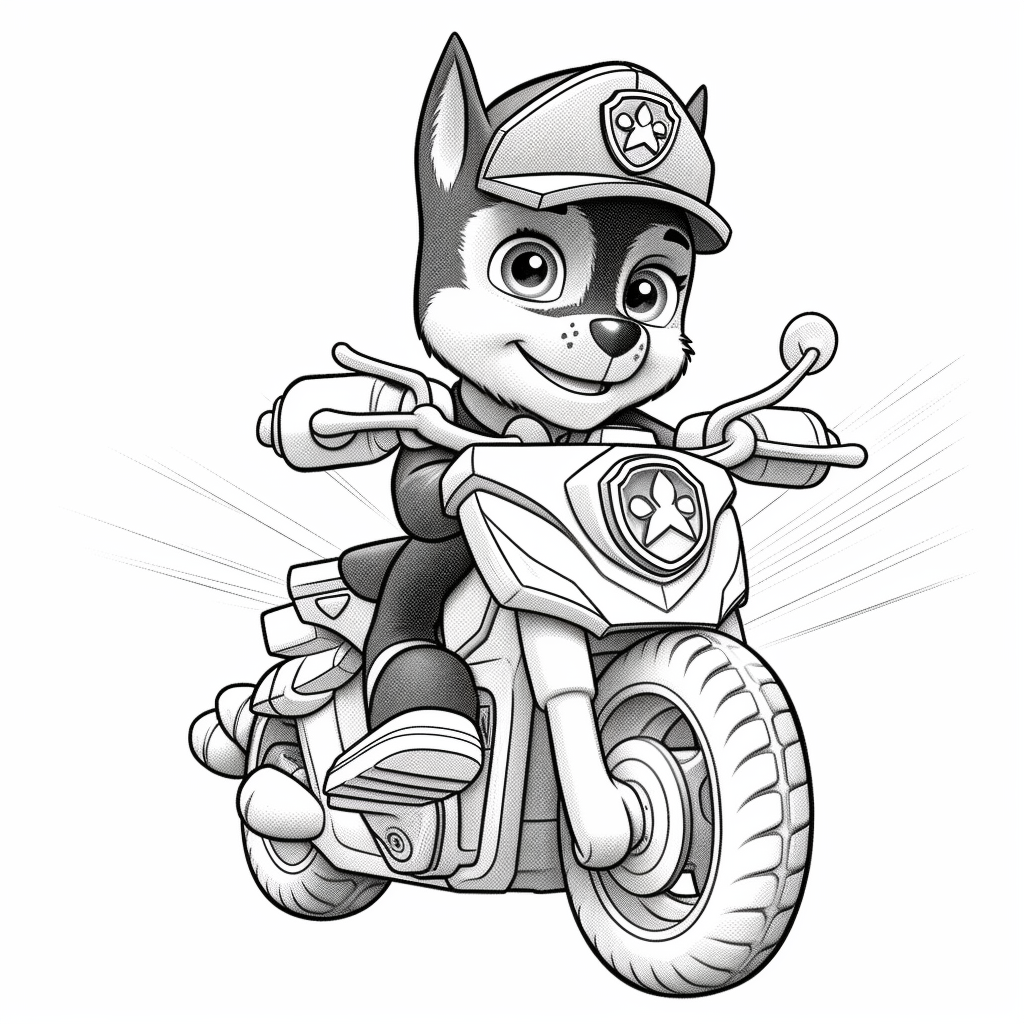 Chase is zooming down the street on his motorbike. His friend Wild, a motorcycle-riding stunt cat, would be impressed.
13. Chase the Soccer Star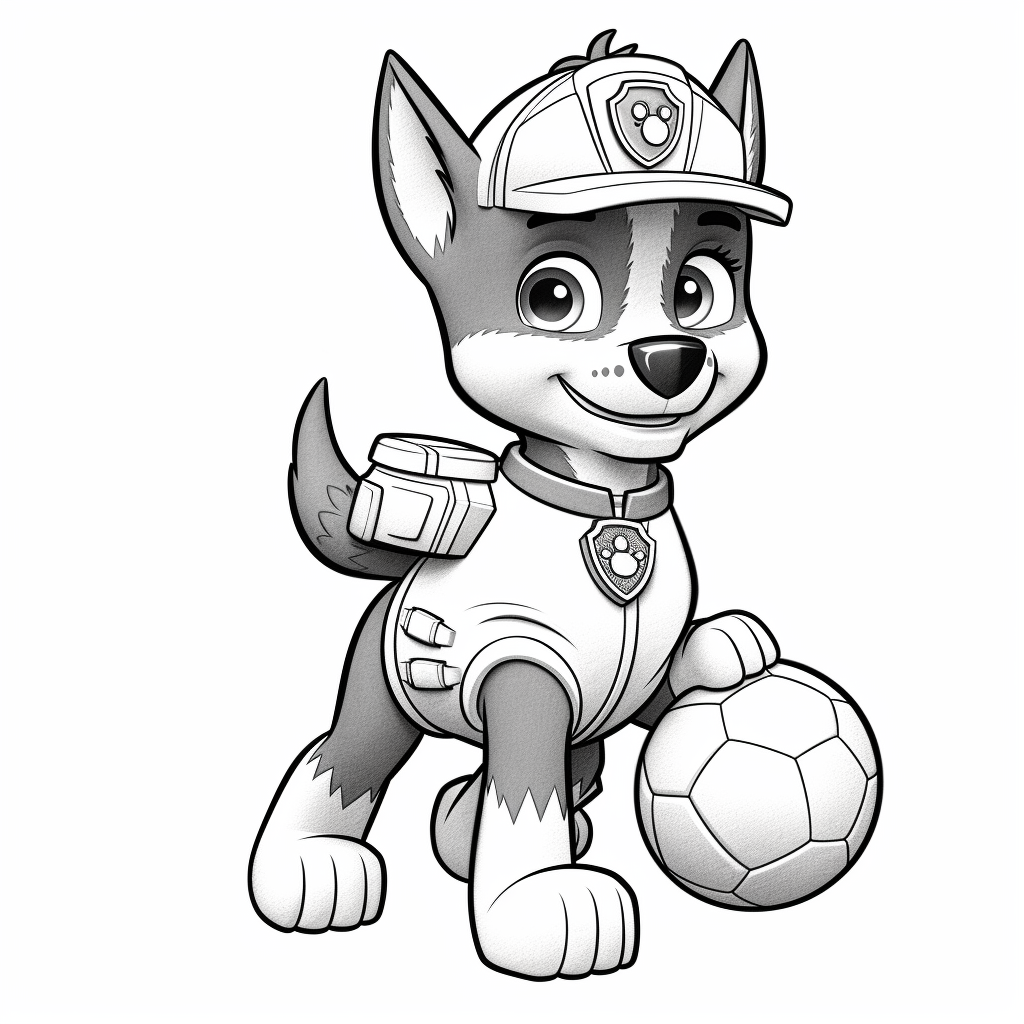 Chase looks confident as he handles his soccer ball. He and his pup friends could challenge a team from Foggy Bottom, their rival town, to an exciting soccer match!
14. A Piano Lesson for Chase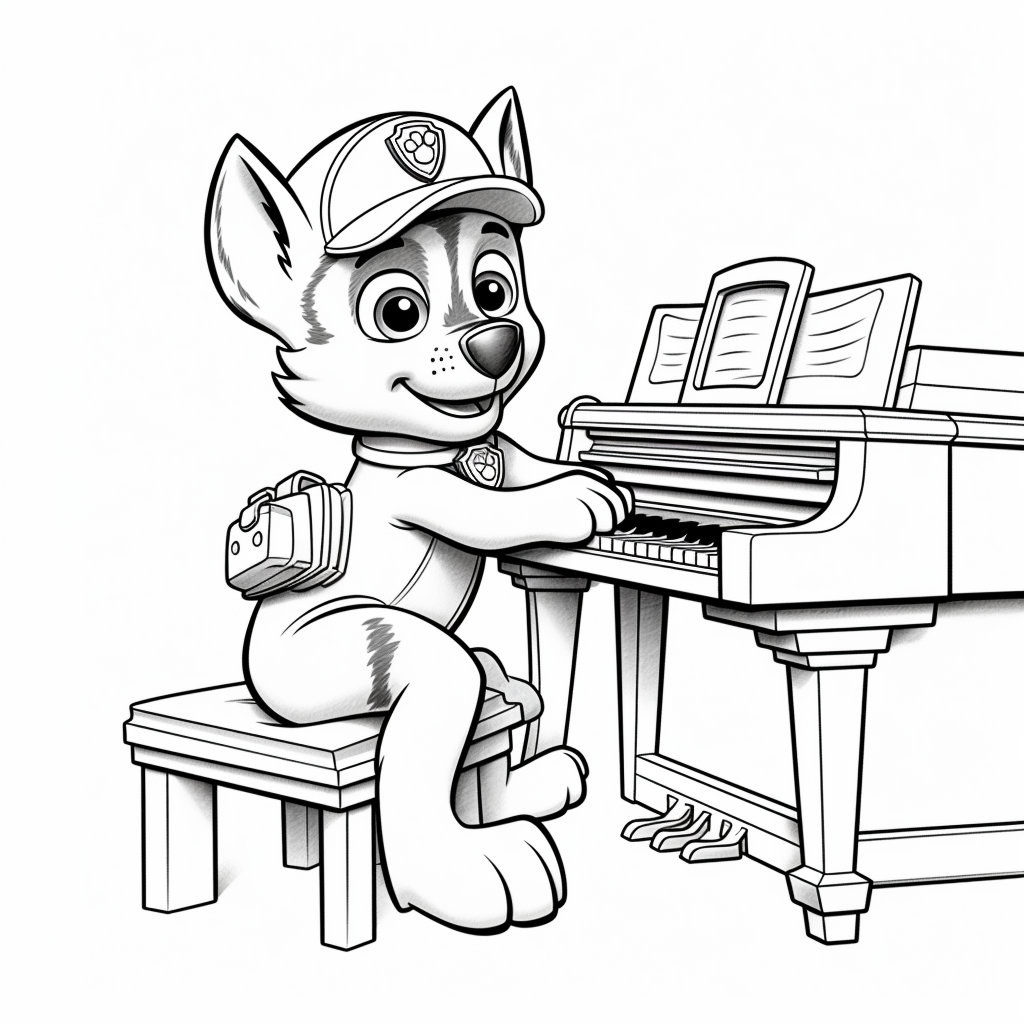 Chase doesn't have fingers or thumbs but enjoys playing the piano with his paws. Maybe he's practicing one of his favorite tunes here: "Pup Pup Boogie."
15. Riding the Sea Patroller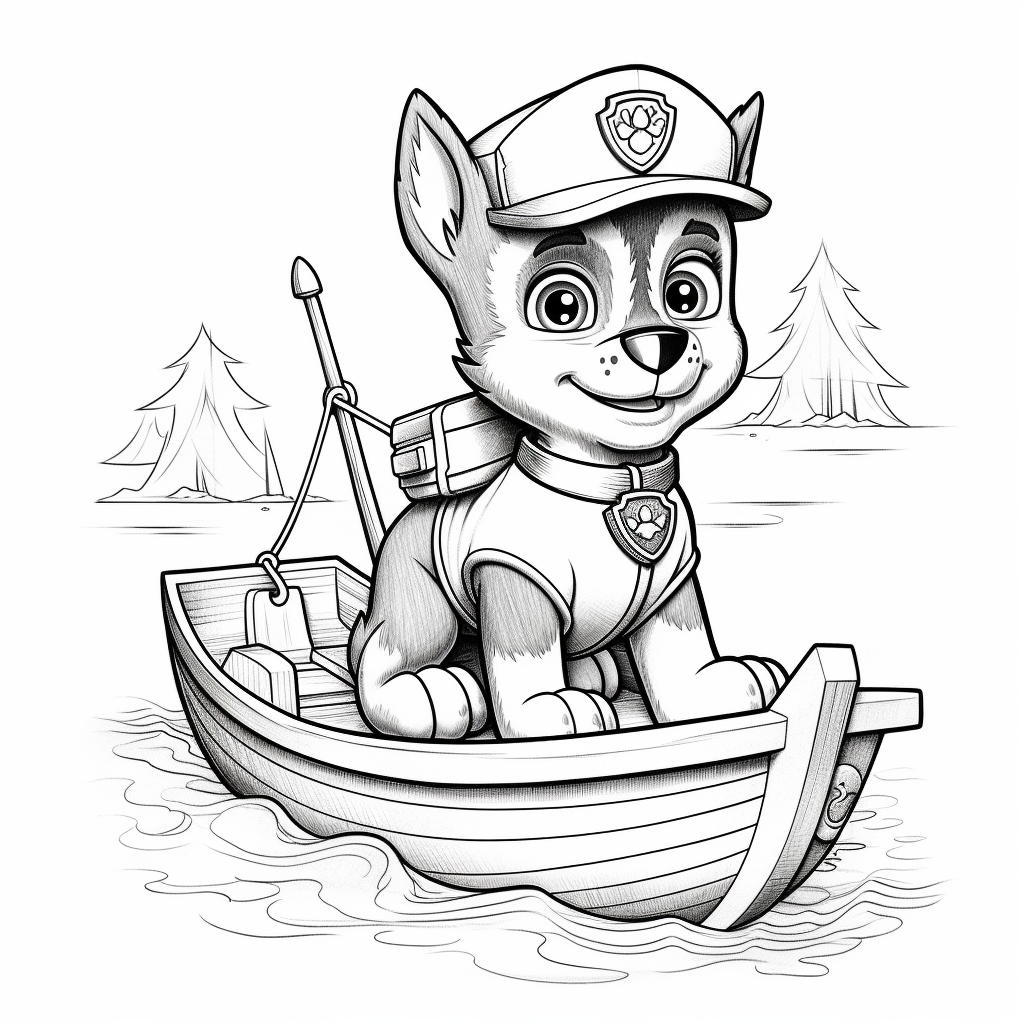 Whenever Chase goes on the water for a rescue mission, he takes a boat called the Sea Patroller. In this picture, though, he's just riding a little boat for fun.
16. Chase Goes Fishing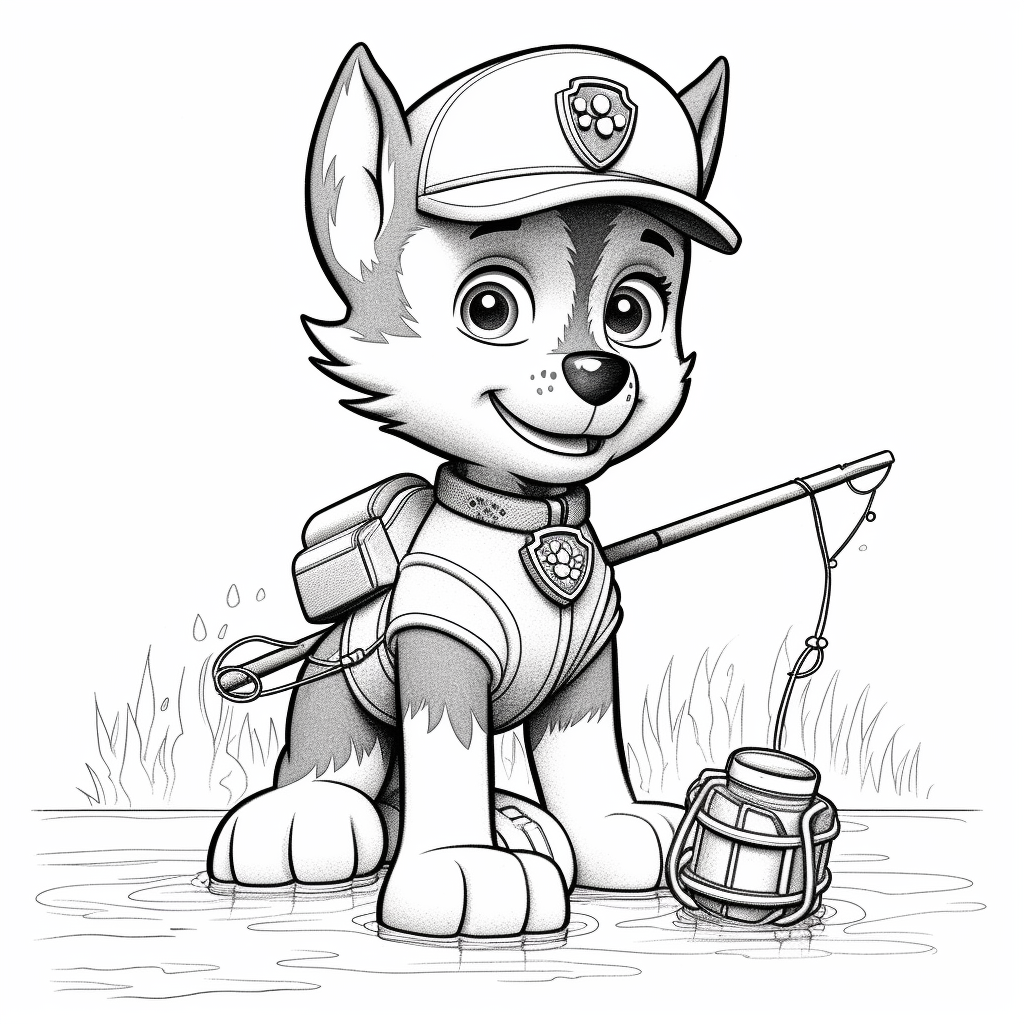 Chase is fishing in this picture, although maybe he'll throw the fish he catches back into the water. Meanwhile, Cap'n Turbot — Chase's friend and an expert on marine life — could tell him what kinds of fish he caught.
17. Chase Celebrates the Fourth of July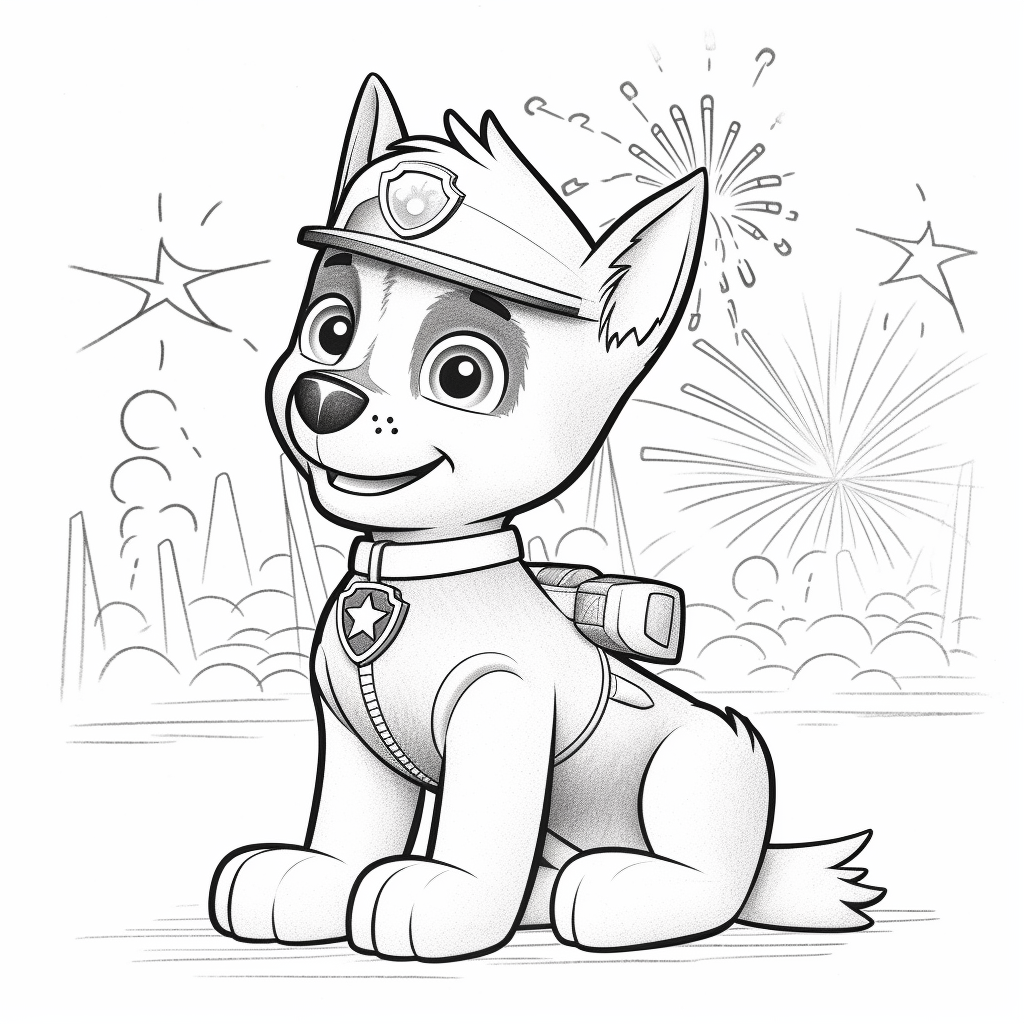 Fireworks shows always make Chase's tail wag. In a "PAW Patrol" episode called "Pups Save the Fireworks," Chase and his friends had to find some missing fireworks for Mayor Goodway.
18. Chase Puts the Pedal to the Metal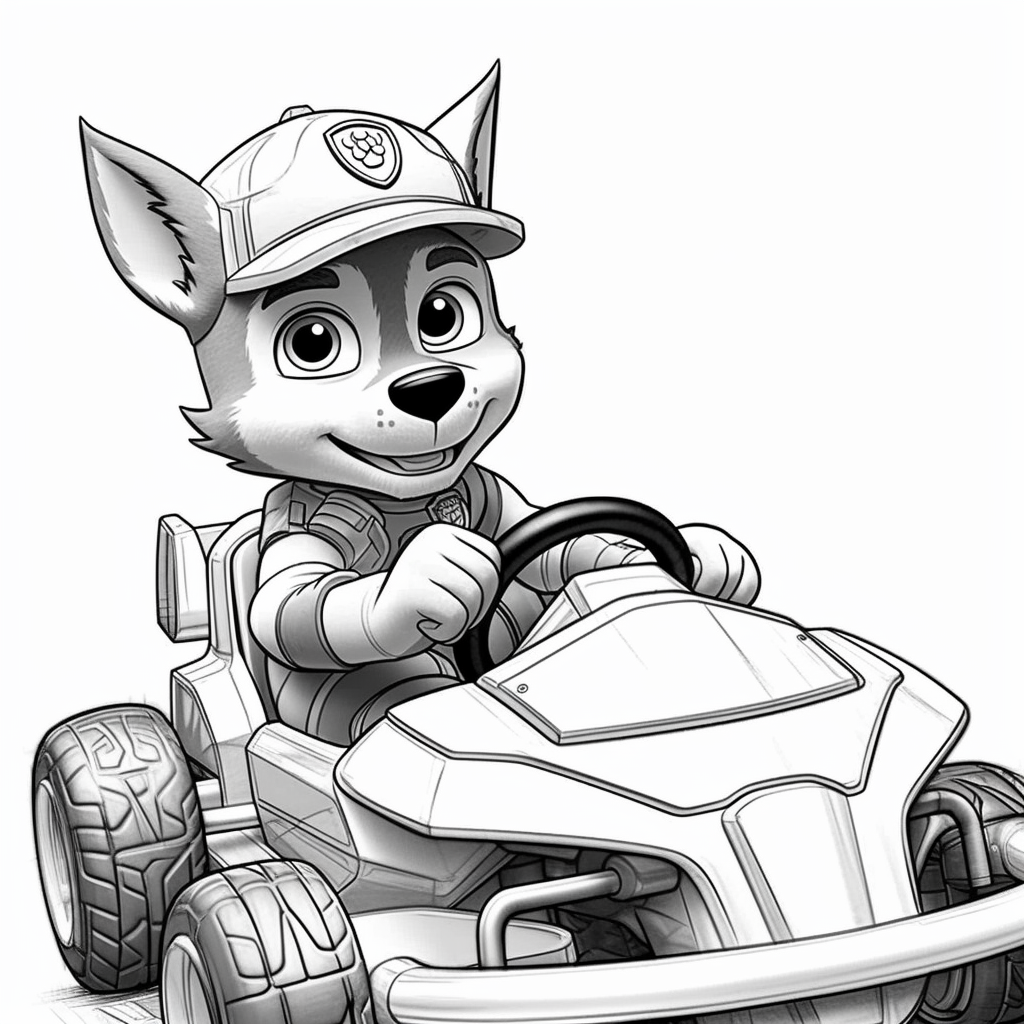 In the video game "PAW Patrol: Grand Prix," the pups have thrilling go-kart races. Chase enjoyed those races so much that he's taking his go-kart out for another spin.
19. A Sunny Afternoon on the Dock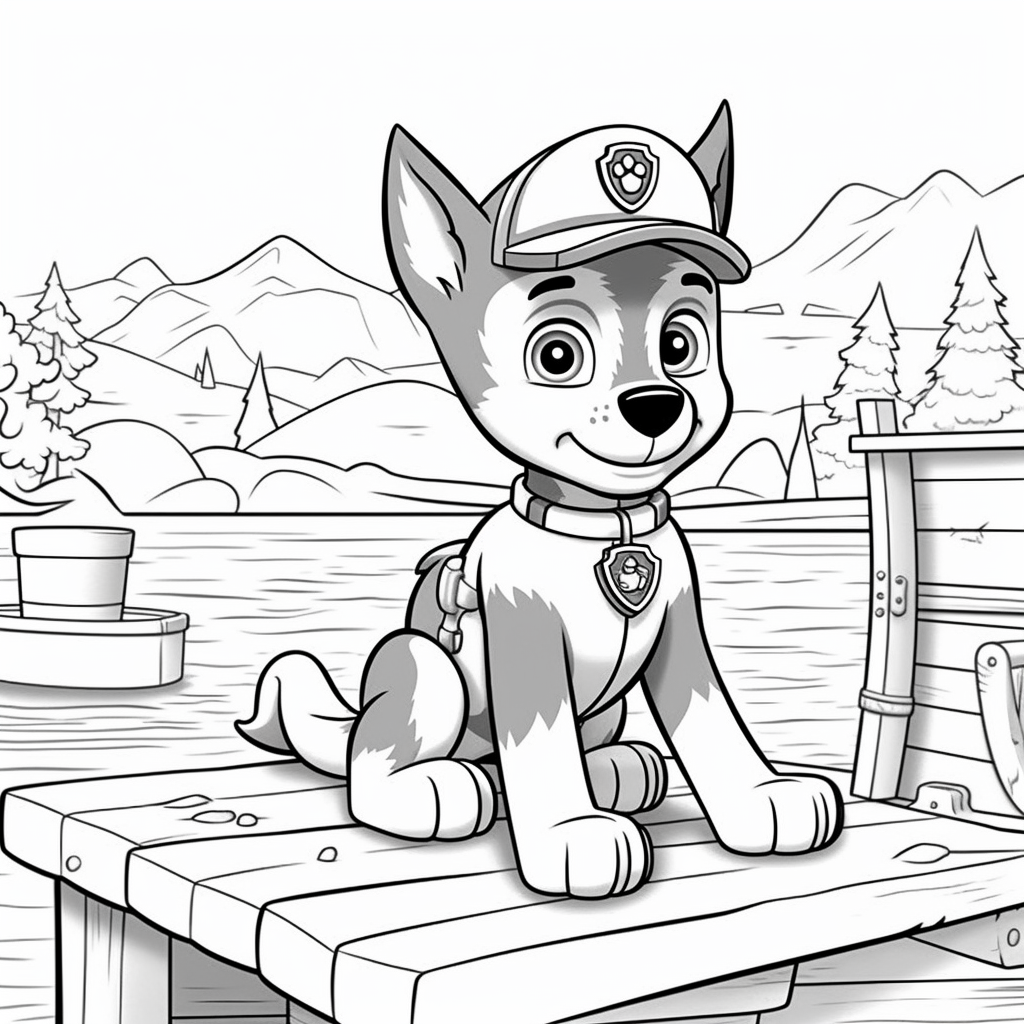 Here's Chase on the dock. Maybe he's expecting a new assignment or waiting for The Flounder — Cap'n Turbot's boat — to arrive. Or perhaps he's just soaking in some fresh air and sunshine!
20. A Castle Fit for a Dog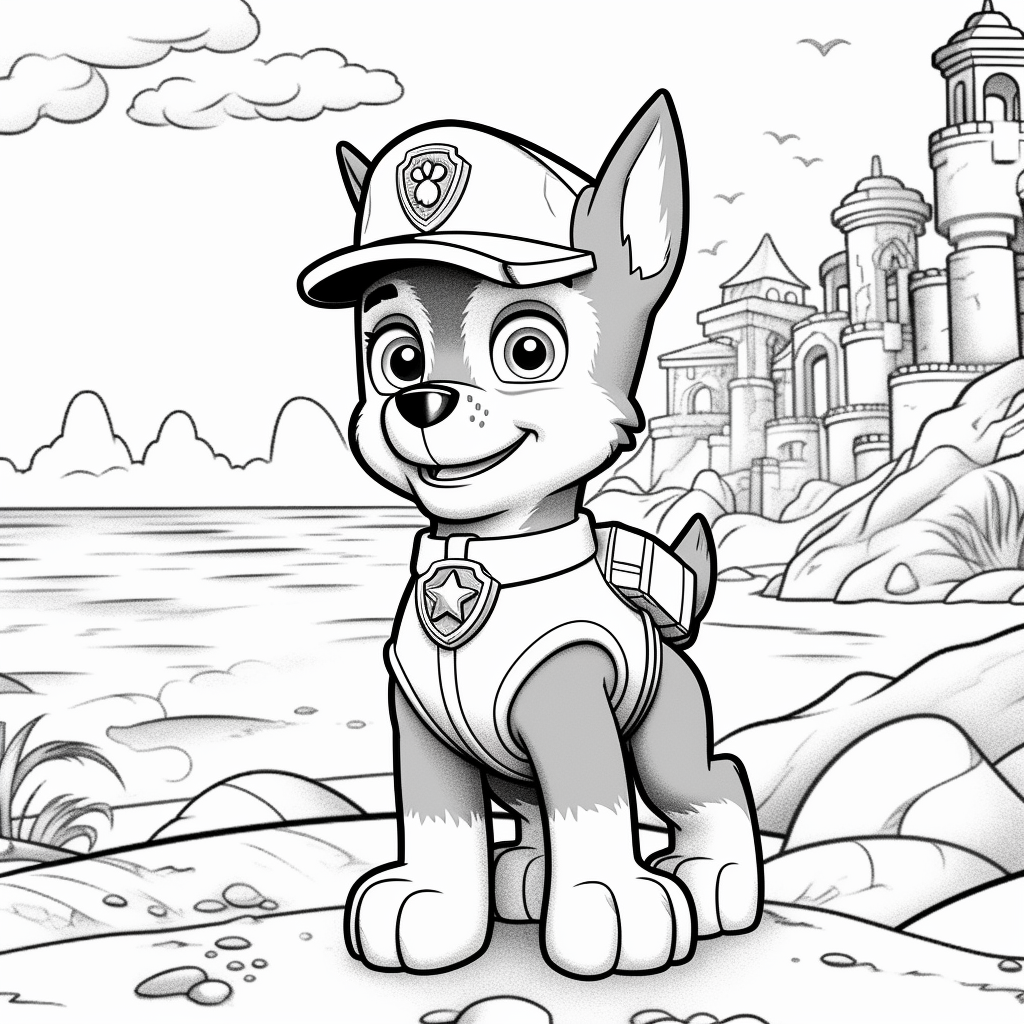 Barkingburg is the faraway kingdom that the PAW Patrol pups sometimes protect. And whenever he visits Barkingburg Castle, Chase can feel like a prince.
21. Time For Homework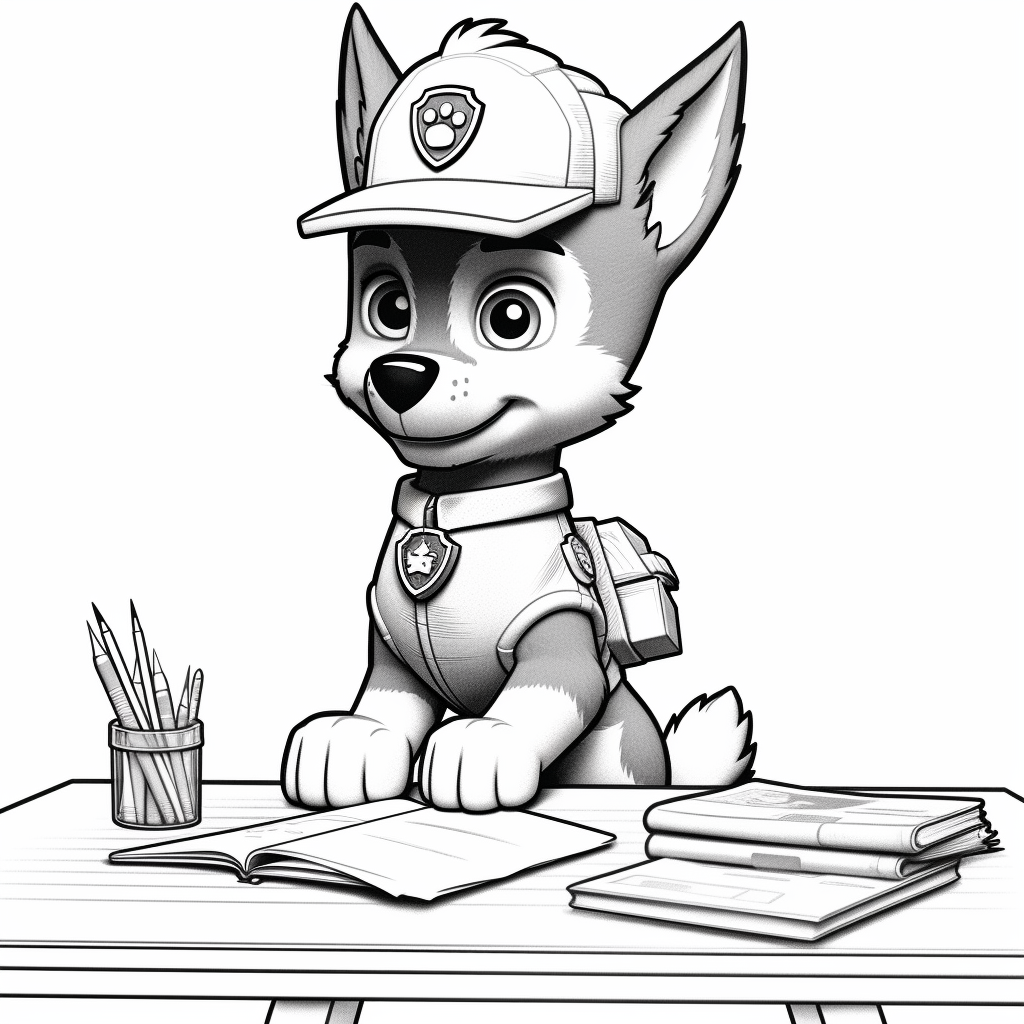 Today, Chase is visiting Ryder at school and he has a coloring project to work on. What colors do you think he'll use to complete his homework?
22. Life Is the Bubbles for Chase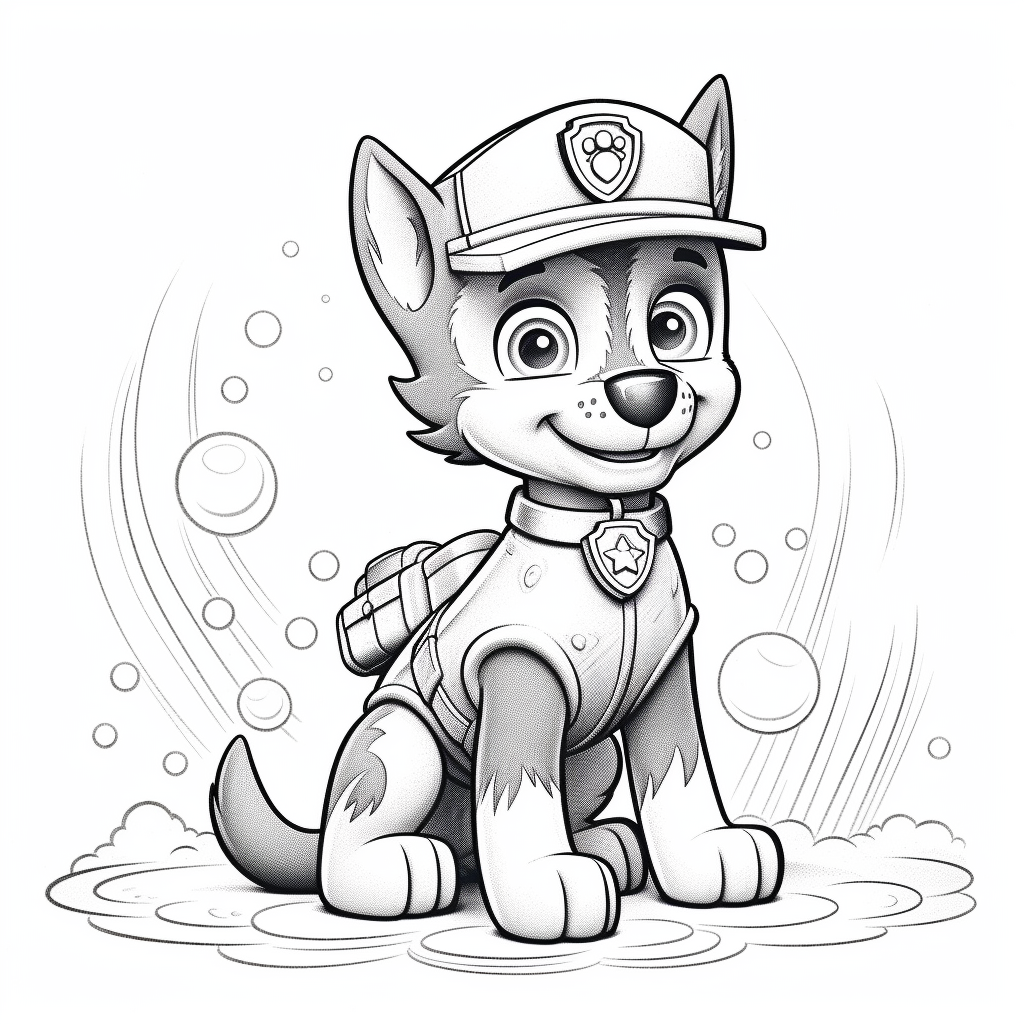 Life can't be all action and running around. After all, once in a while, a dog has to stop and appreciate the bubbles!
23. Playing in the Water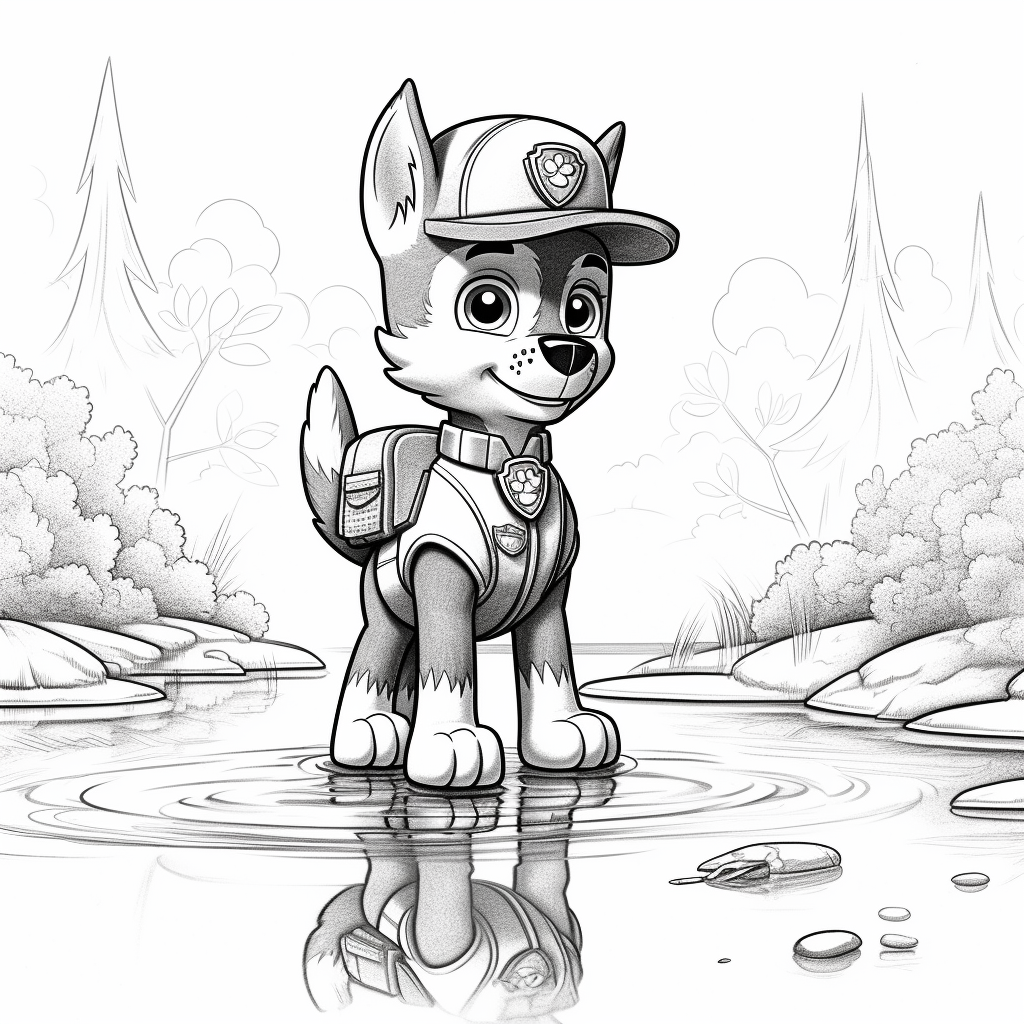 After completing an important rescue mission by the local river, Chase makes a stop to splash in the puddles.
24. Chase Takes a Bath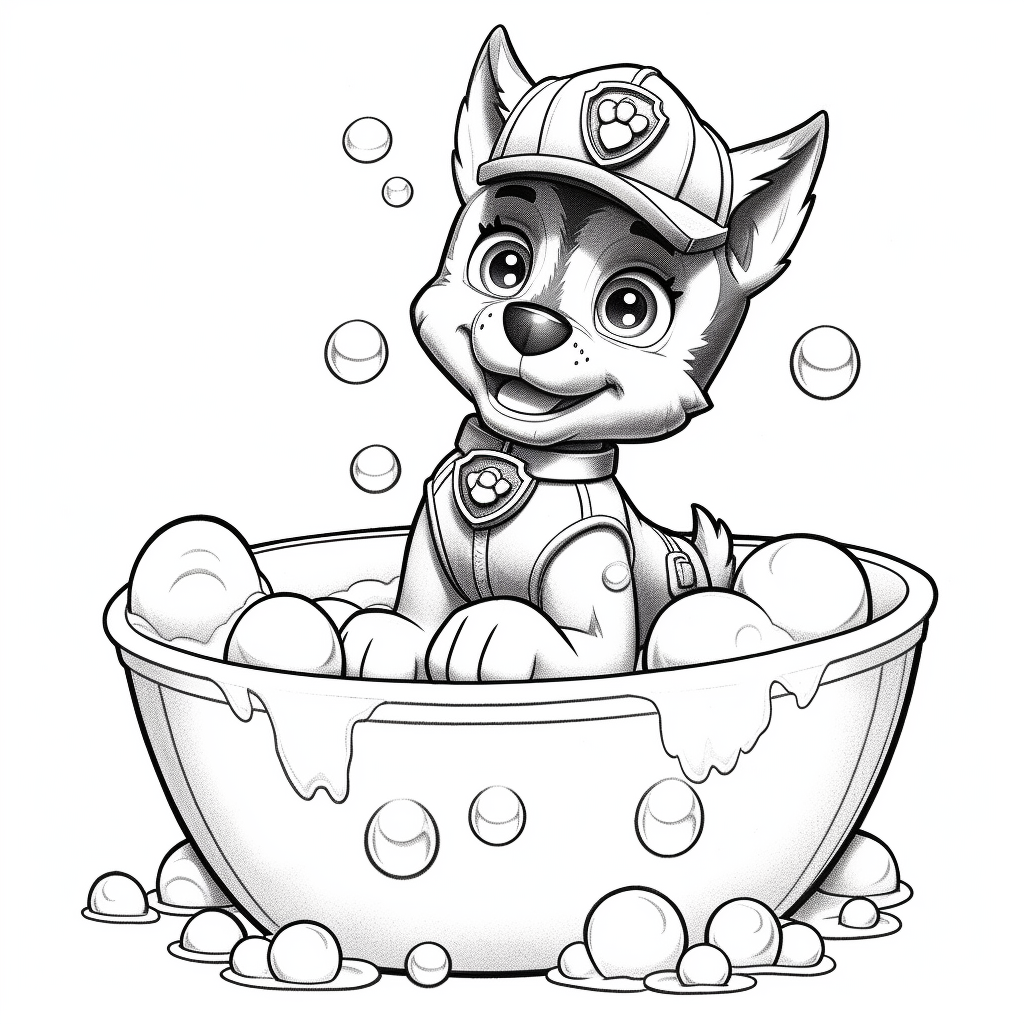 Chase's bubble baths keep his fur clean and strong. Plus, Chase is allergic to feathers. If his allergies act up, his baths make him feel better.
25. Happy Birthday to Chase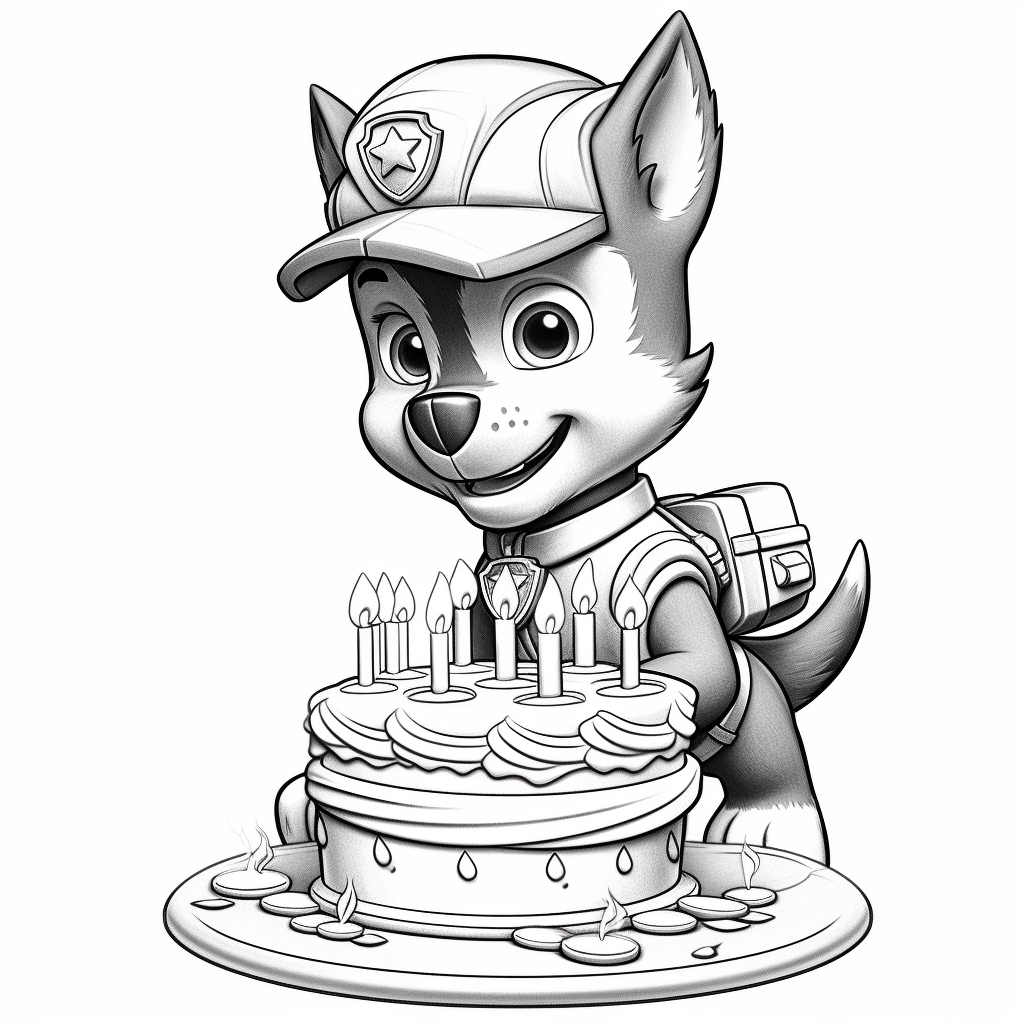 Chase has always loved celebrating his birthday. In the "PAW Patrol" episode "Pups Turn on the Lights," Chase's friends throw him a surprise birthday party. Chase's human friend Katie baked him a delicious cake — it was made out of dog cookies.
Did We Miss Any Iconic Paw Patrol Scenes?
If you have any ideas for other coloring pages, please just let us know. Until then, we hope your kids have fun with Chase as they color in some PAW Patrol masterpieces.
As this doggie always says: "Chase is on the case!"