The children's YouTube sensation Blippi has made life much easier for many, many parents. Kids have spent countless hours watching the spectacled entertainer teach them about concepts like numbers, letters, and more. Here are 9 great ideas for capturing Blippi's essence in cake form to give your favorite child an edible experience they'll love.
If you are a Blippi super fan then be sure to also check out a list we updated as of 2022 that has what we think are the best blippi toys for kids.
1) The Hat and Bowtie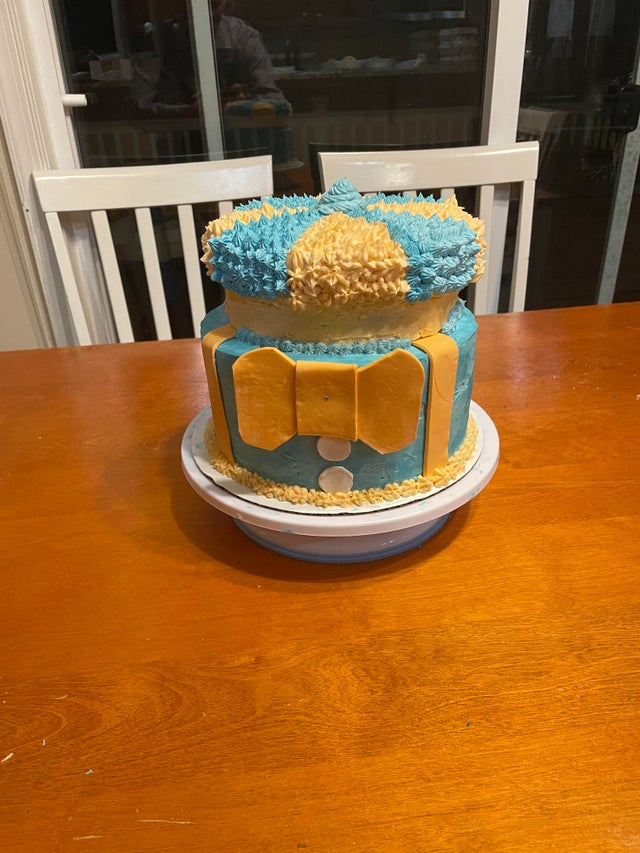 Blippi's iconic accessories help make the channel's central figure easy to identify. By focusing on Blippi's signature suspenders, bowtie, and hat, this cake taps into the host's appearance without lots of complex additions. All you need are the right colors, some icing suspenders, and a gumpaste bowtie.
Thanks to Reddit.com
2) The Whole Blippi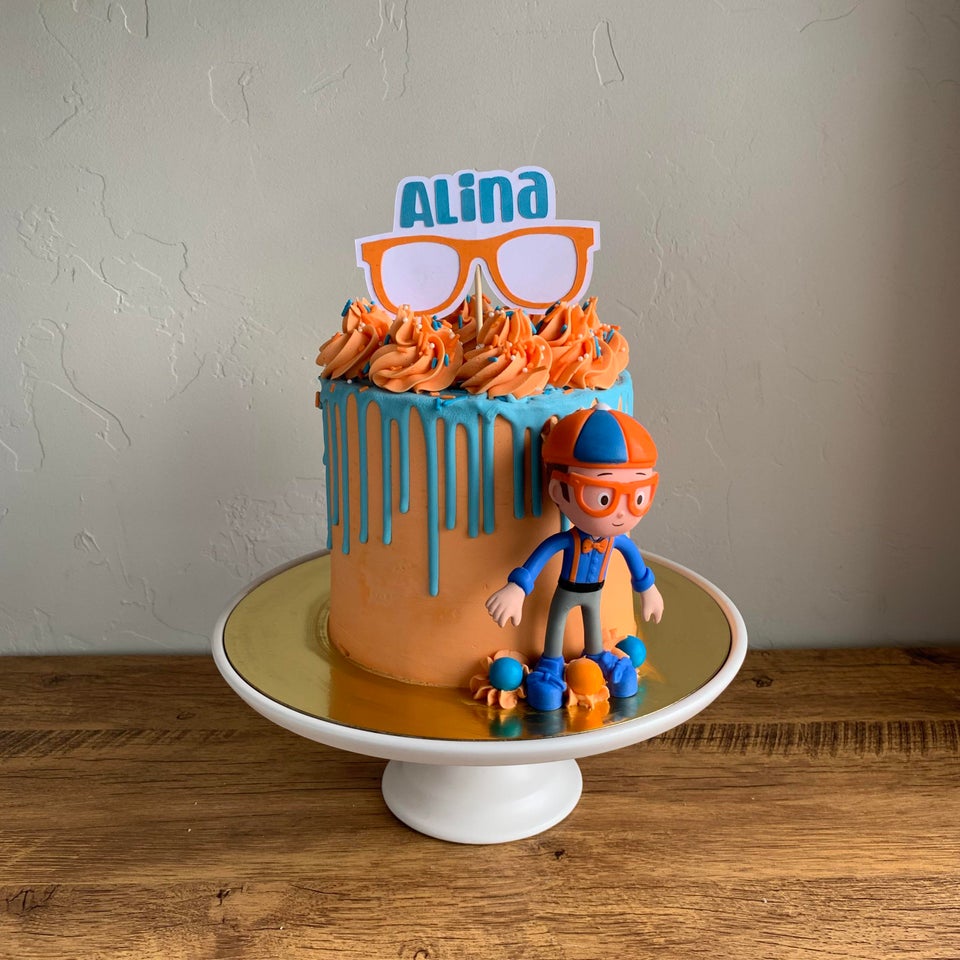 Even if you're not super comfortable working with fondant, you can still create a cake shaped just like Blippi. Make two round-ish cakes, put them next to each other, and cut them to look like a torso and a head. Use icing to decorate the top and create Blippi's beard, hat, suspenders, glasses, and bowtie!
Thanks to Reddit.com
3) The Shirt Cake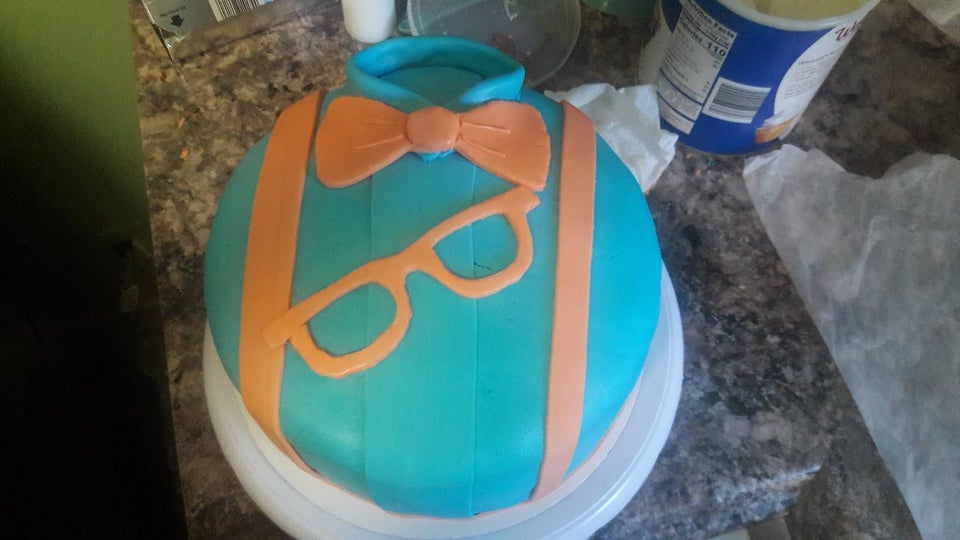 If you're not a fan of layers, try making a big, round cake and decorating the top. Fondant can easily create details like a button-up shirt collar and Blippi's iconic bowtie and suspenders. Don't forget his glasses, too!
Thanks to Reddit.com
4) Bold And Simple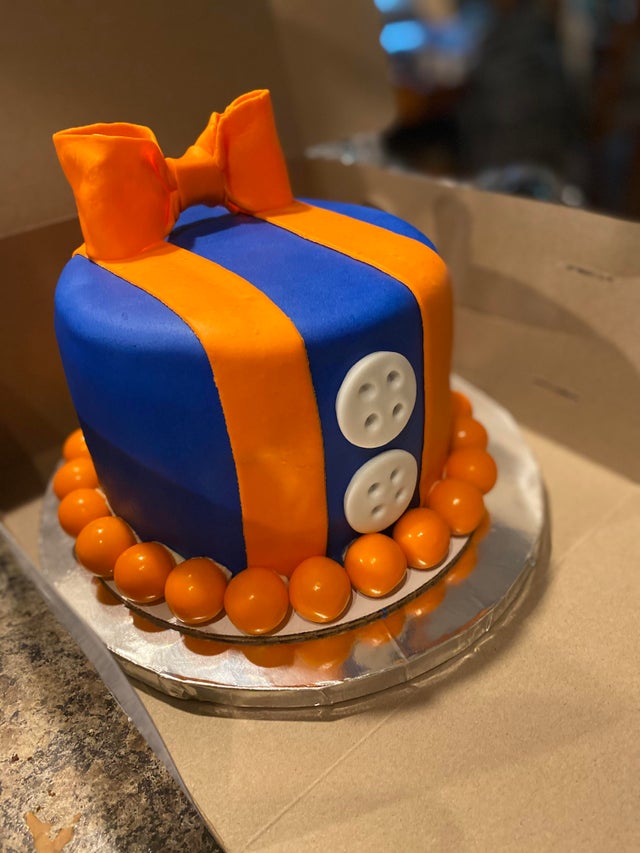 Other than the blue and orange color scheme, you don't need much for children to recognize Blippi's iconic look. A fondant bowtie and suspenders go a long way, of course. Add some buttons for more visual contrast, if you'd like, or consider decorating the base of the cake to enhance contrast.
Thanks to Reddit.com
6) Blippi Cupcakes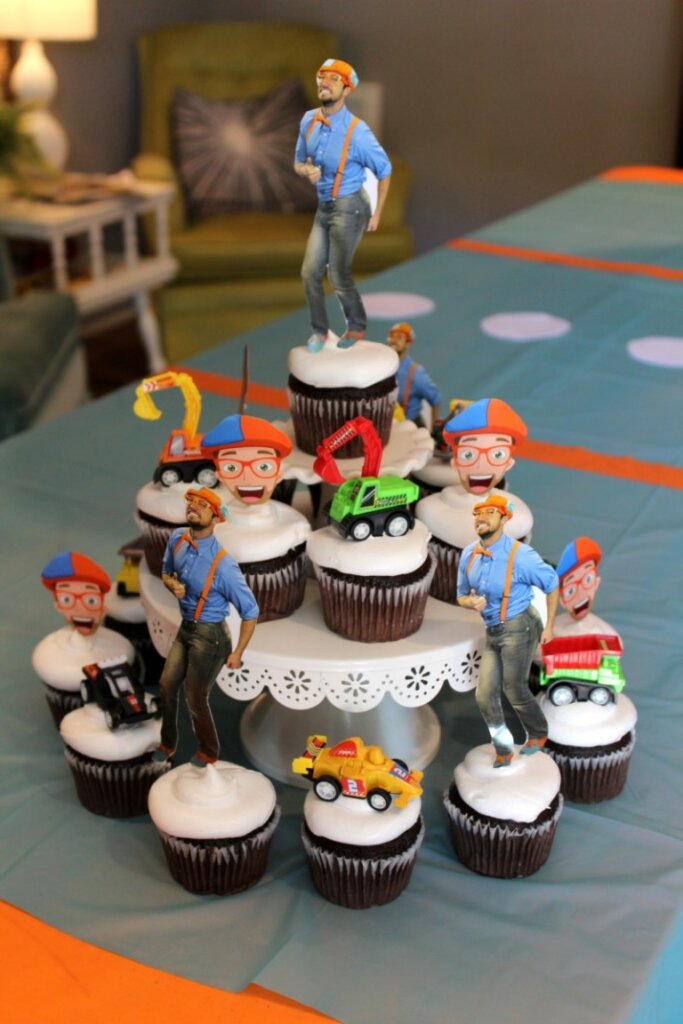 Rather than cutting into a big, fancy cake, give each child at your party a Blippi-inspired cupcake so they can have their own piece of the fun! You can work your Blippi cupcakes into a larger Blippi-theme at the party. Be sure to use plenty of blue and orange for things like napkins, plates, and party cups. Stick your favorite Blippi decorations into the top of each cupcake and you're all set!
Found via Pinterest
7) Blippi In Action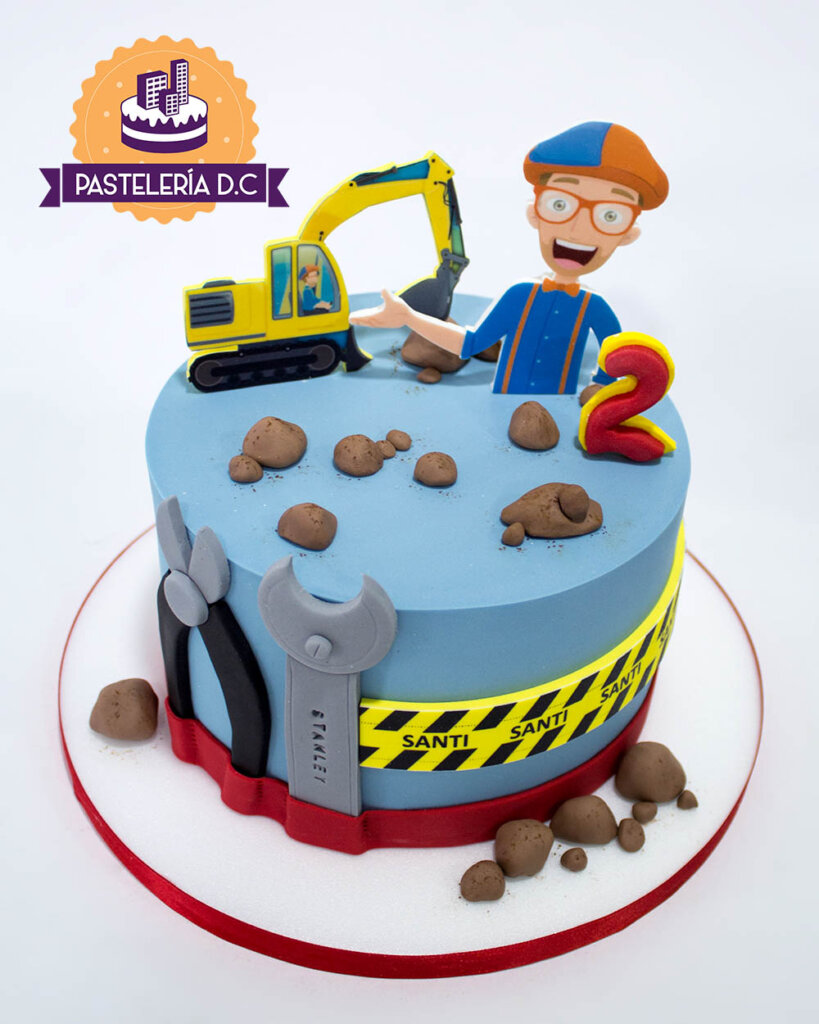 While Blippi is present in every video, he doesn't just stand there and look at the camera. Instead, each video is filled with fun activities. Modeling your cake after these activities is a great way to incorporate a child's interests into their cake. You can have Blippi with construction equipment, a fire truck, animals, or any other themes you think the kids will enjoy.
Thanks Pasteleriadc.com
8) Blippi Getting Dirty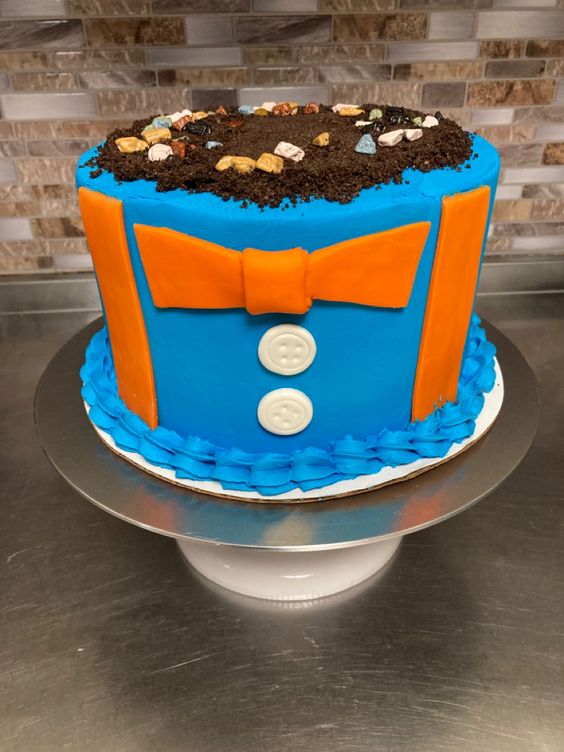 Getting to eat anything that looks like dirt is a big hit among kids. If you're decorating the sides of your cake with Blippi's accessories, consider adding crushed Oreos or your favorite other fake dirt to the top. Sprinkle in some decorative construction equipment, edible rocks, gummy worms, and other outdoor-themed decorations.
Found via Pinterest
9) Putting It All Together
A couple of toy trucks, some edible dirt, jellybean rocks, and fondant stars on a blue cake will spark joy in your favorite Blippi fans. You can choose to represent the star with his trademark accessories or even print off the channel logo and affix it to your cake. Remember to give the toy trucks to the kids afterward!
Found via Pinterest