Did you know that the first person to land on the Moon was…Barbie?
It all started in the 1950s, when Ruth Handler casually observed her daughter, Barbara, playing with hand-crafted paper models of adult women when she realized, "Every little girl needed a doll through which to project herself into the dream of her future."
Thus, she became a co-founder of Mattel, inc. — a company that would launch the production of the most recognizable and iconic doll with adult features in history. The doll's full name is 'Barbara Millicent Roberts,' though you may call her 'Barbie.'
Since the first 11-inch plastic Barbie walked the runway of the American toy market in the spring of 1959, she has undoubtedly made history, including her running for the U.S. presidential elections in 1992 and landing on the Moon in 1965, (four years before Neil Armstrong!)
Nowadays, with the emergence of Barbie's first diverse Fashionista collection in 2016, it is even easier to find a doll to identify with. Yet, in 2023, Barbara is sparking a new sensation. Only a week ago, the live-action 'Barbie' movie debuted on the big screens of the U.S.
So, it's the perfect time to add glitter and color to a child's life with some Barbie coloring pages!
As Ruth Handler stated, her whole philosophy was that a little girl could be anything she wanted to be through the doll. The ten high-quality coloring pages we selected bring Handler's idea to a new level, as kids may choose any Barbie they want and make her look like anything they want.
"Imagination, life is your creation." – Aqua, Barbie Girl
1. Barbie Mermaid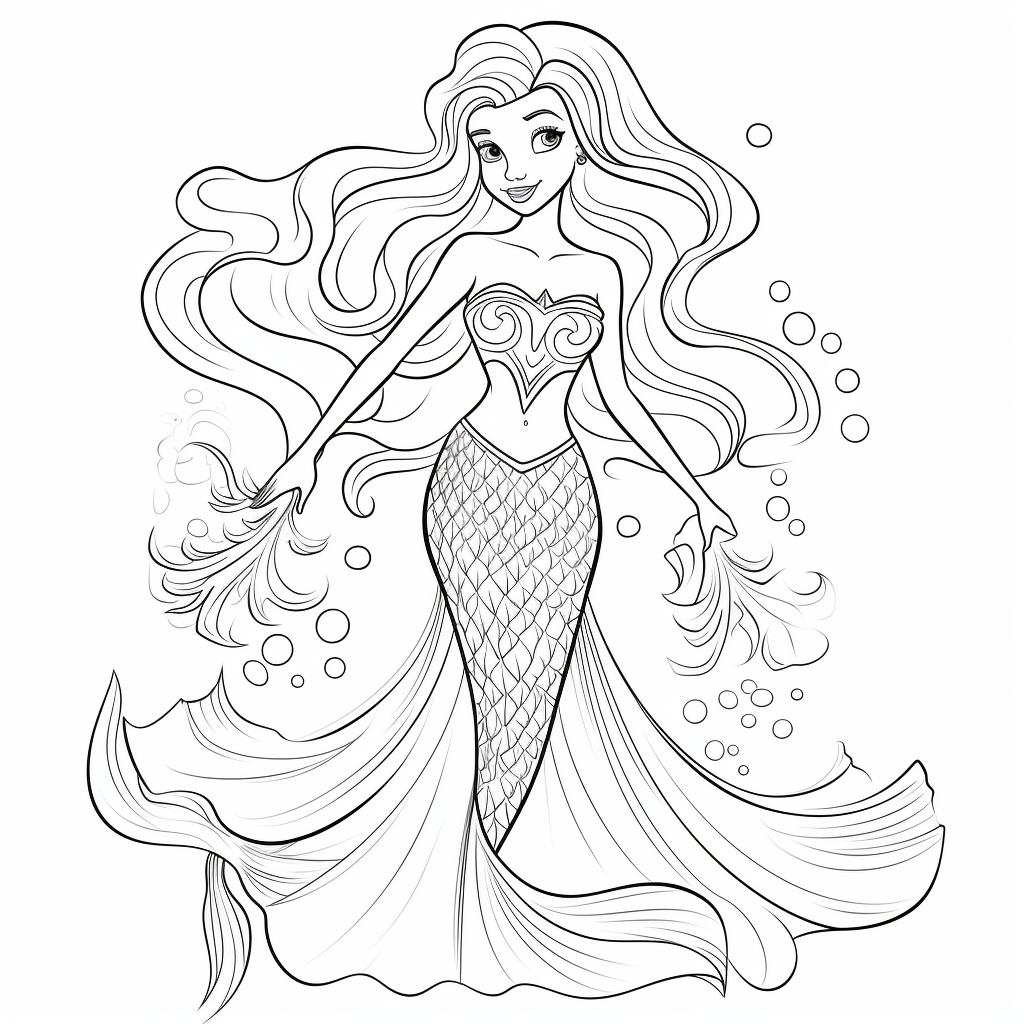 Shell-o! The world is going Mermaid mad so it only makes sense that Barbie will take to the seas. Have fun coloring in her amazing tail.
2. Barbie's Concert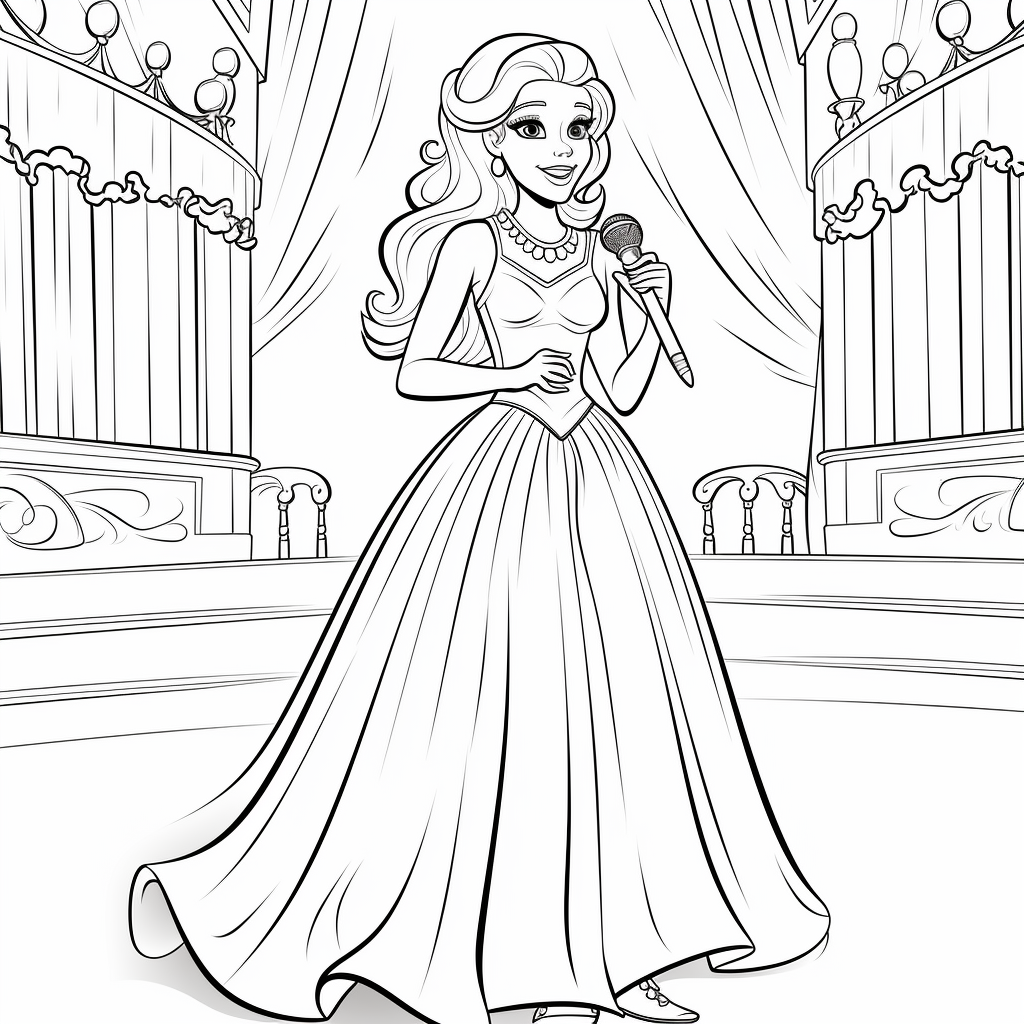 All the instruments are tuned, all the lights are focused upon her and the audience in the hall gasps as Barbie is ready to perform her song. The only detail left for her to ace the performance with flying colors is…adding some colors.
3. Wonder Barbie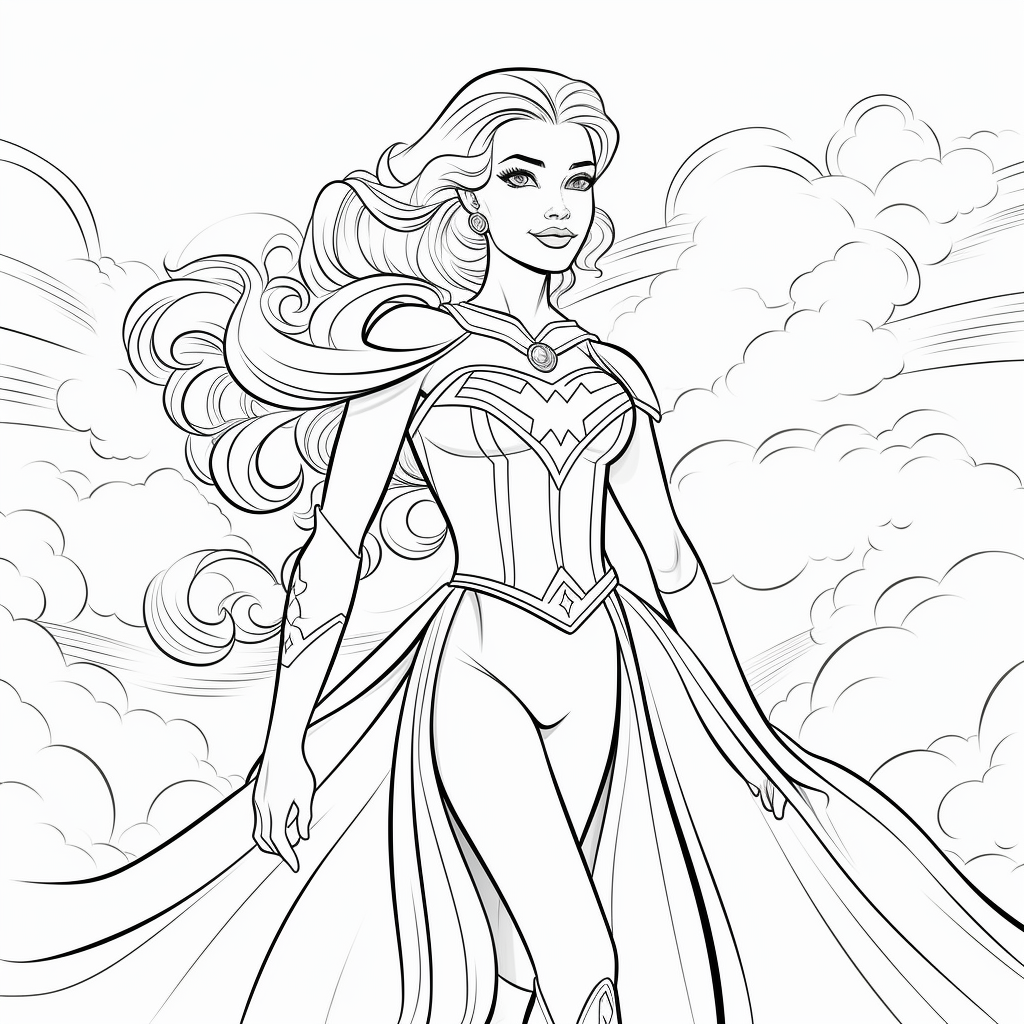 Barbie inspires you to become anything — even a superhero! If anything ever goes wrong in the Barbie world, Barbie l is always there to save the day and ensure that life in plastic is fantastic again.
4. Barbie is Getting Ready to Stream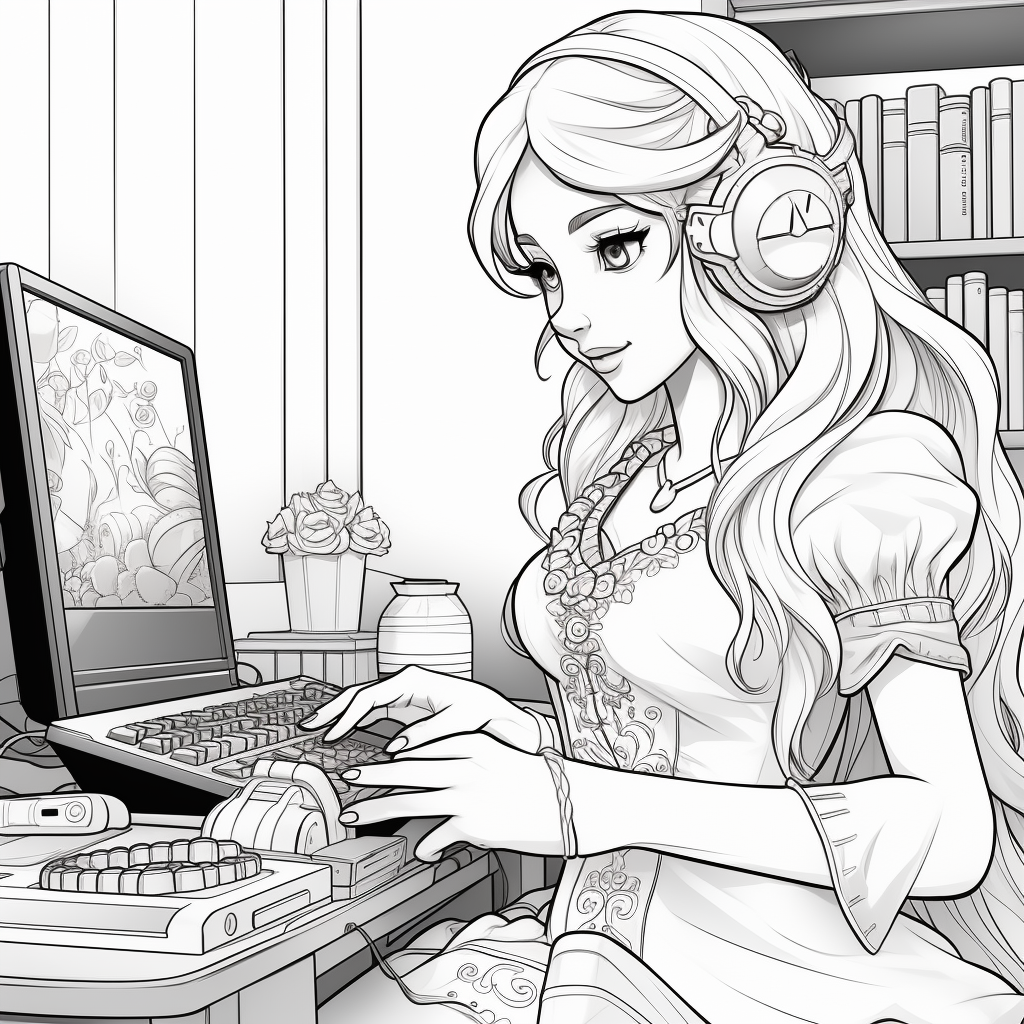 Ruth Handler's words proved right once again: this Barbie reflects her time, as she has taken the job of a streamer! The broadcast is about to begin, and all her followers are ready.
5. Barbie Goes Shopping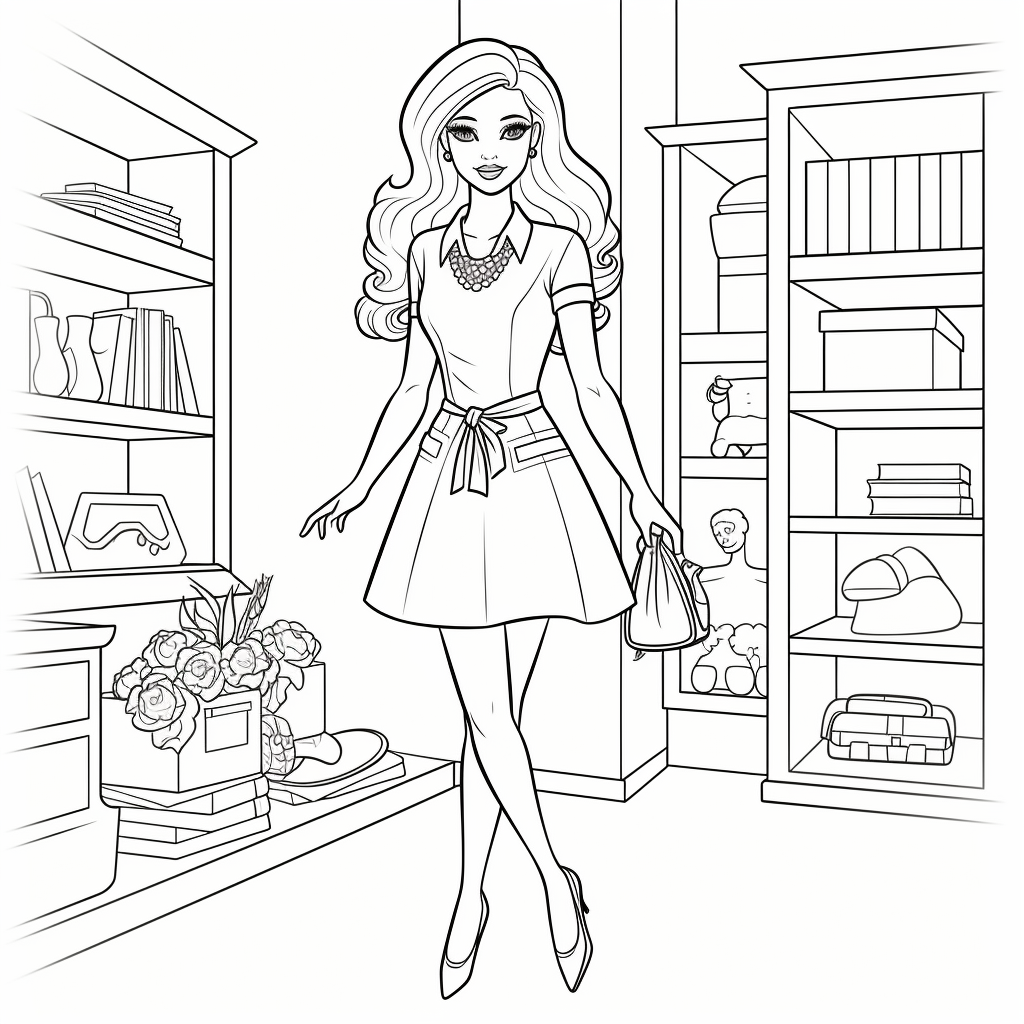 In this illustration, Barbie tries on a glamorous dress, a luxurious pearl necklace and a cute bag to finish her final look. Her shopping day promises to be a success! However, Barbie is only fully dressed with a smile — and some bright colors in her outfit.
6. Barbie's Royal Walk
If you love princesses and castles as much as you love Barbie, why not stroll down a spectacular garden with this Barbie princess? Do you already have a name for her cute horse?
👑 We also thought you should know that we recently gave Barbie the ultimate career doll opportunity: Queen of England!
7. Barbie The Explorer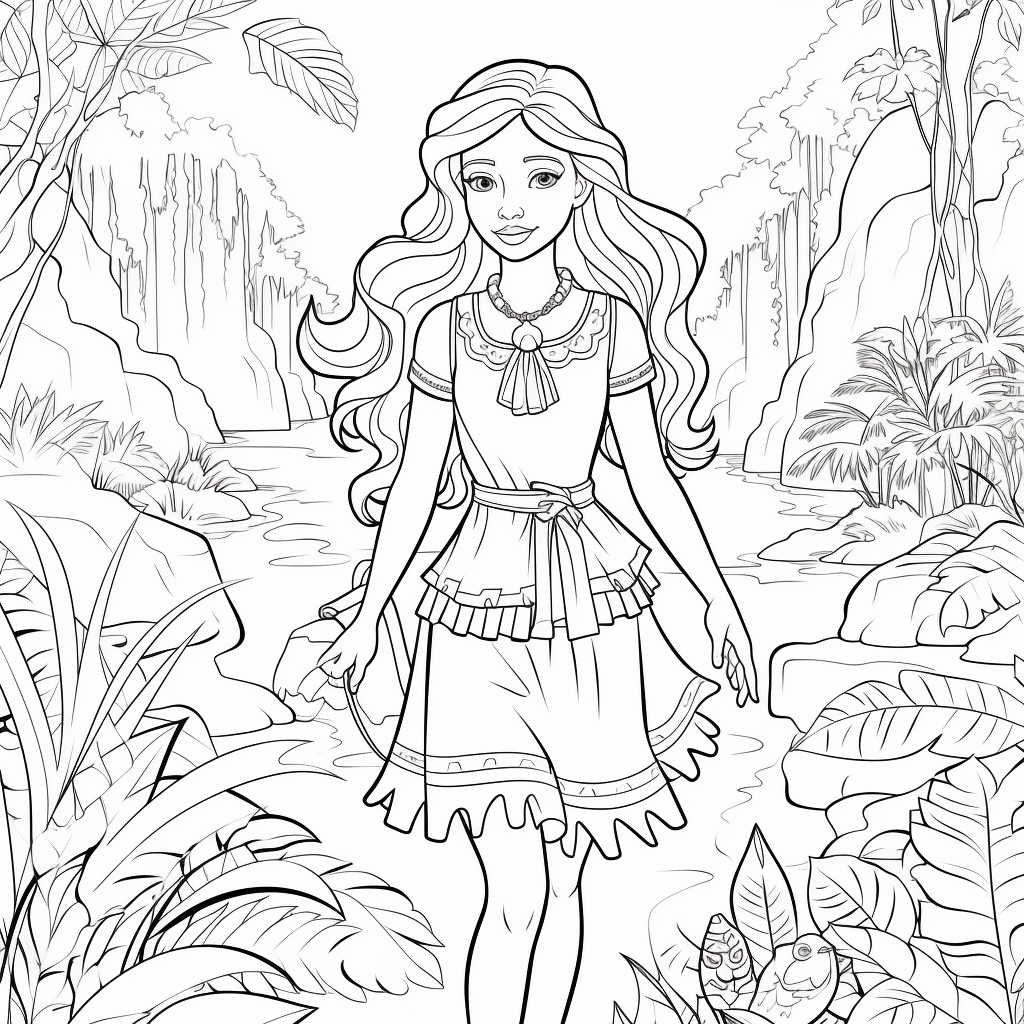 Barbie never stops exploring the world around her. This time, she is not just on a walk – it's a trip to the jungle. Green trees, bright sun and fresh air — isn't it perfect?
8. Barbie Playing Her Guitar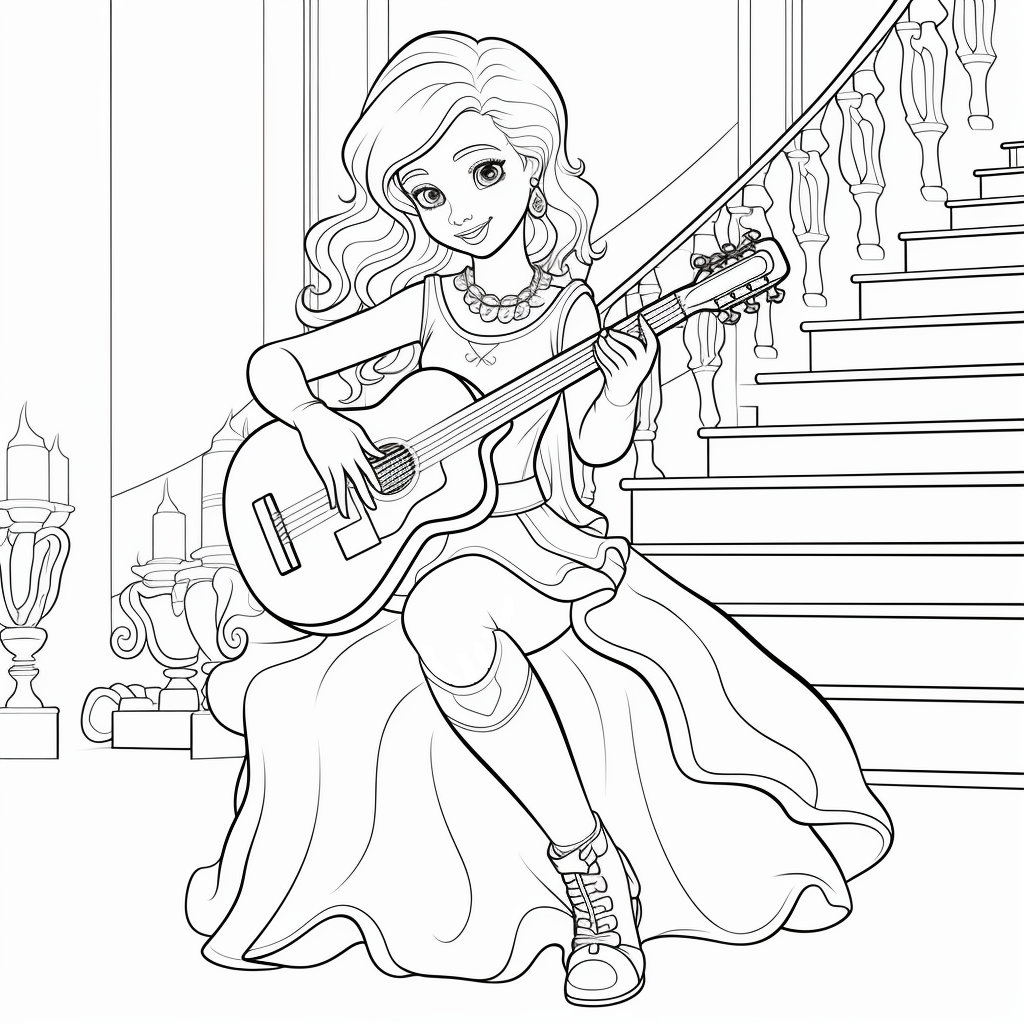 Apart from inspiring characters and signature Barbie-pink color scheme, recognizable songs and music are what Barbie shows are loved for. If this illustration makes you think of any of the iconic Barbie tunes, then it is time to try coloring it.
9. Barbie Struts the Runway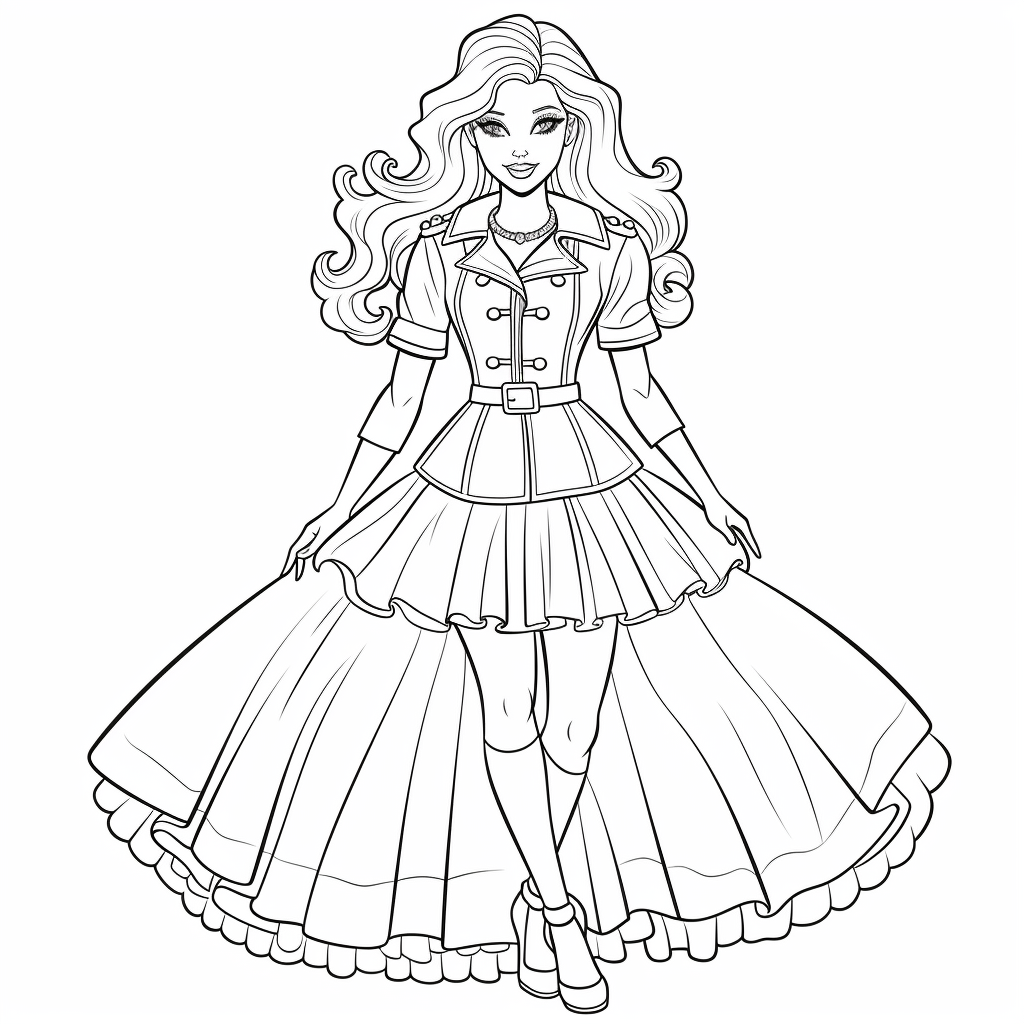 Did you know that Barbie had her own fashion show in the New York Mercedes-Benz Fashion Week 2009? And now it is her turn to rock the runway. It looks like you are responsible for the color design!
10. Ready for El Día De Los Muertos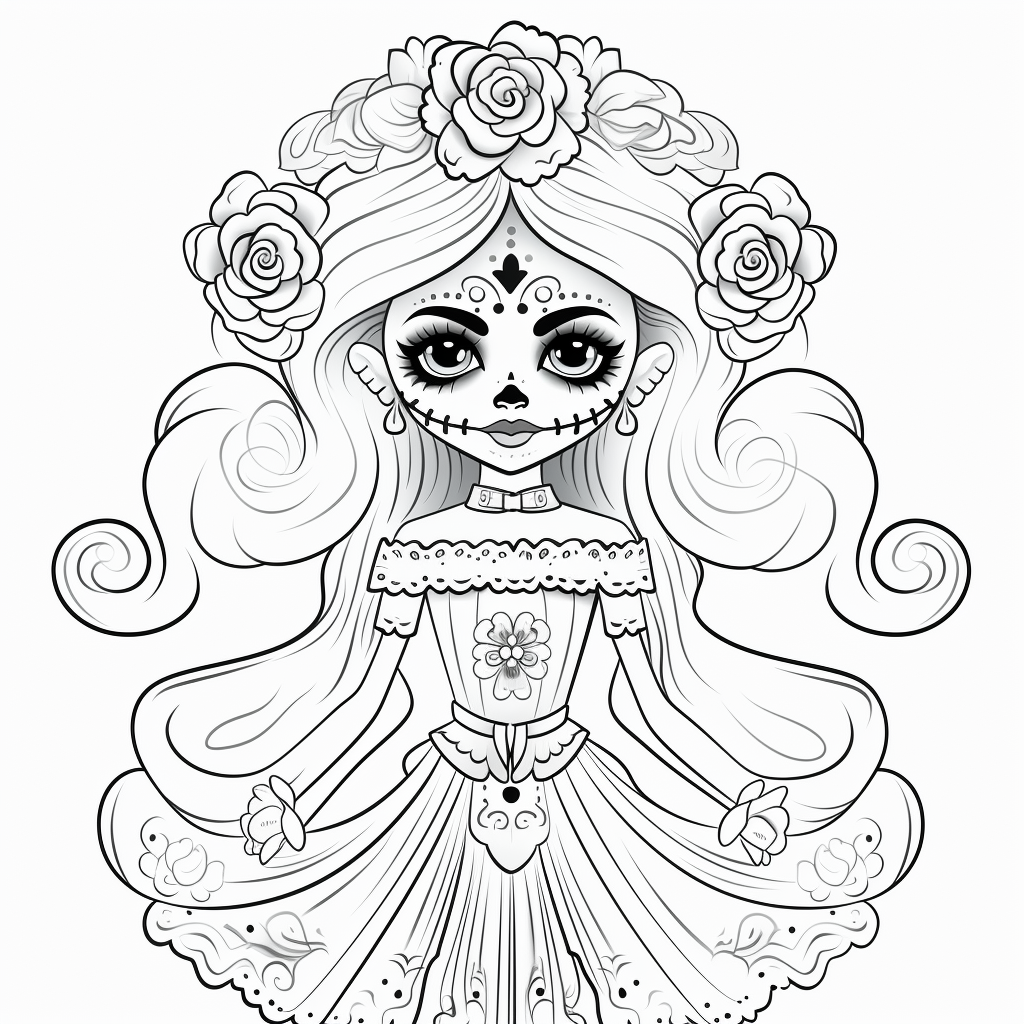 Dia de los Muertos, or the Day of the Dead, is a bright family celebration to honor the life and those who passed away. This Barbie looks almost ready for the festival — the colors are still missing, though.
Did We Miss Any Iconic Barbie Looks?
The co-creator of 'The Daily Show,' Lizz Winnster, once called Barbie her 'twelve-inch plastic life coach.' Sure, Barbie dolls have been, are and most probably, will be loved role models for generations of children. These coloring pages can add even more creativity to the playing and growing up process with Barbie.
Ultimately, we might have missed some of your favorite Barbie looks, so please let us know if we did.