We have designed twenty original Mario coloring pages that you can print out for your Super Mario-obsessed kids.
With the release of the Super Mario bros movie this year, interest in the world of Super Mario is at an all-time high. Since the first appearance of Mario in 1981 Donkey Kong, Mario, Luigi, Toad, Luigi and Princess have been capturing kids' hearts worldwide.
Most online coloring pages are poor quality and don't provide much fun to the person coloring them. We tried to produce interesting scenes featuring our favorite video game plumber. Be sure to let us know in the comments if you have any ideas for future coloring pages, and also share your finished designs with us, and we can share them with the world.
1. Super Mario Selfie
What better way to start our list of coloring pages than with a portrait of the main character of Super Marios Bros – Mario!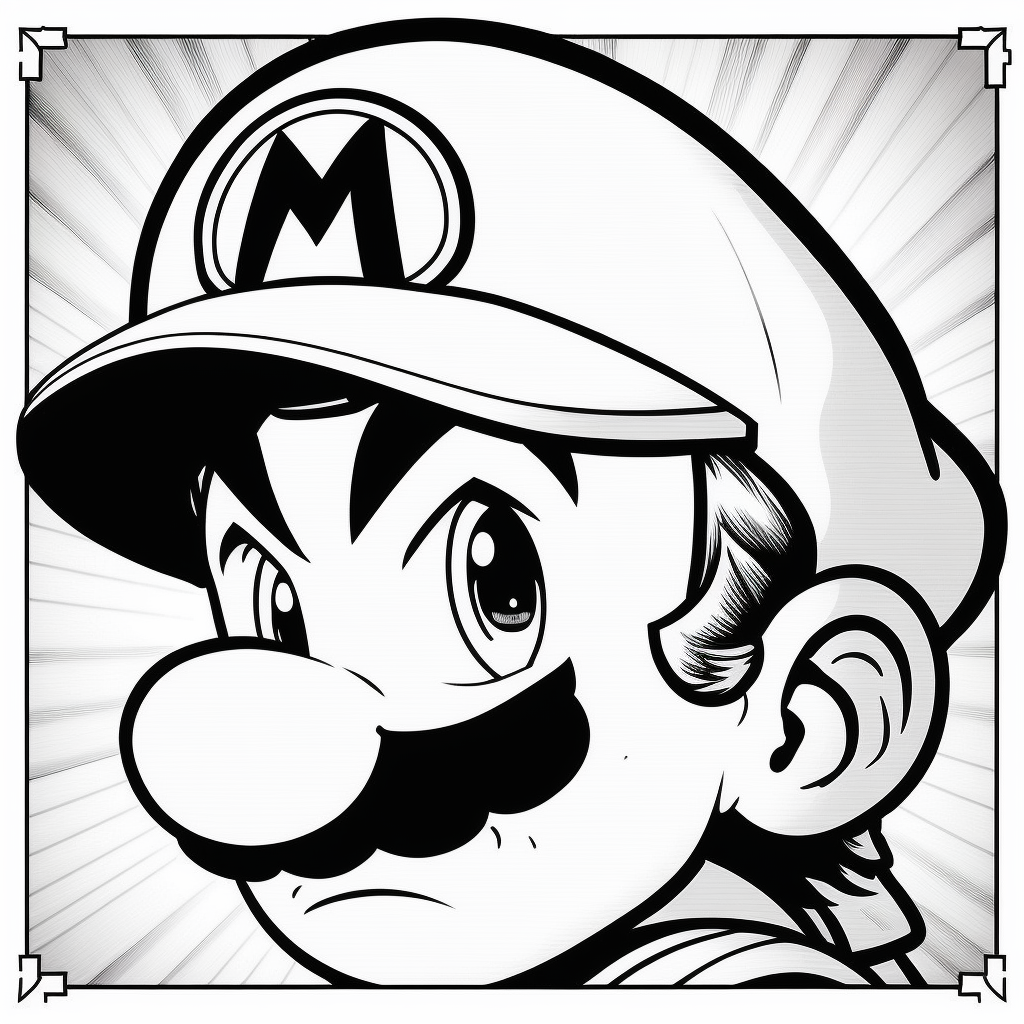 2. Mario Running
If you have played any Super Mario game or seen the latest film, you will know that running fast is the key to winning the harder levels. This coloring page allows you to customize Mario's costume to your heart's content.
3. Super Mario Bass Player
In one level of Super Mario Odyssey, you get to bring the band together, but there is no reason that Mario couldn't play in the band himself. In this coloring page, Mario plays the Bass guitar.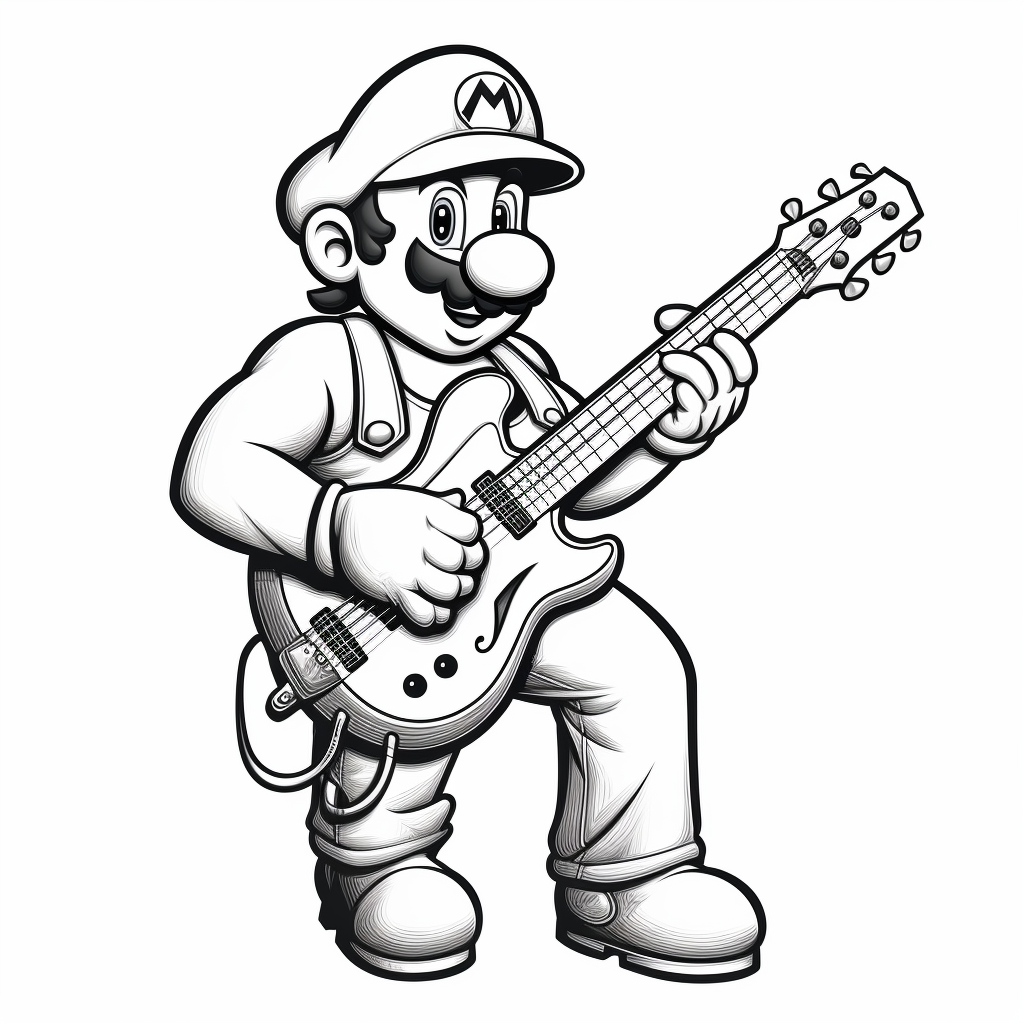 4. Mario Reading
You don't get to be a plumber without studying the books. What book do you think Mario would like to read?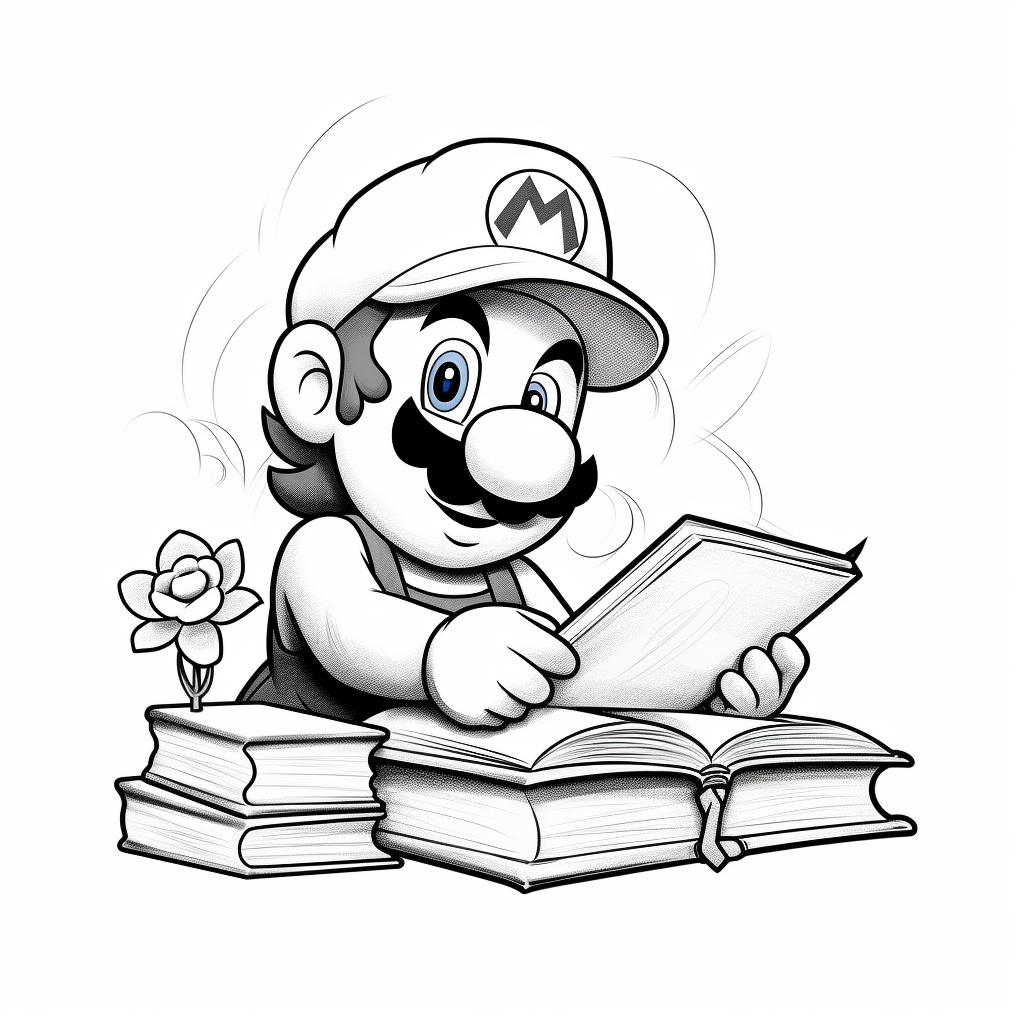 5. Mario Kart Racing
While Mario platform levels are what most of us remember, there are a whole set of Mario Kart games, and it even made a major appearance in the latest Super Mario Bros movie. Be creative as you want with the design of this kart.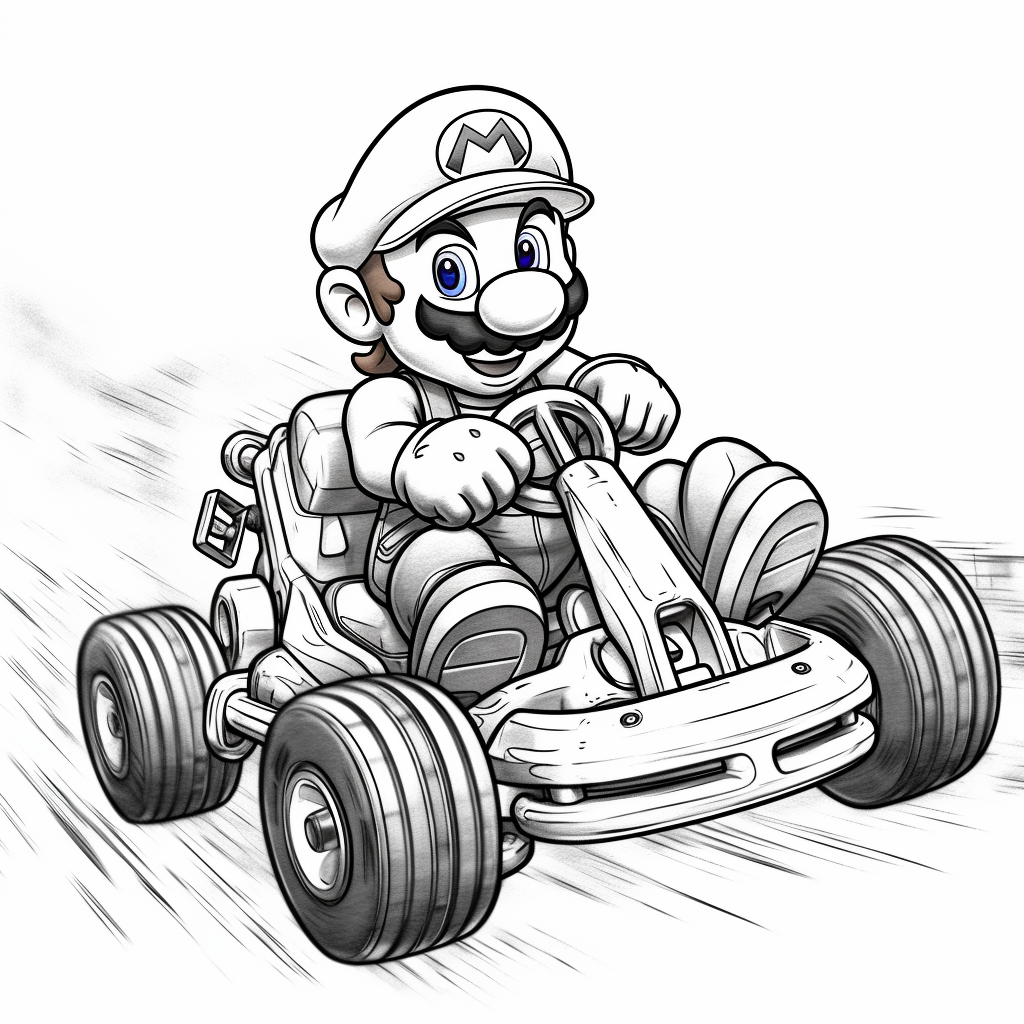 6. Mario Playing Football
Mario Strikers brings soccer to the world of Super Mario and is one of the funniest football games on the Switch that we have played in a long time.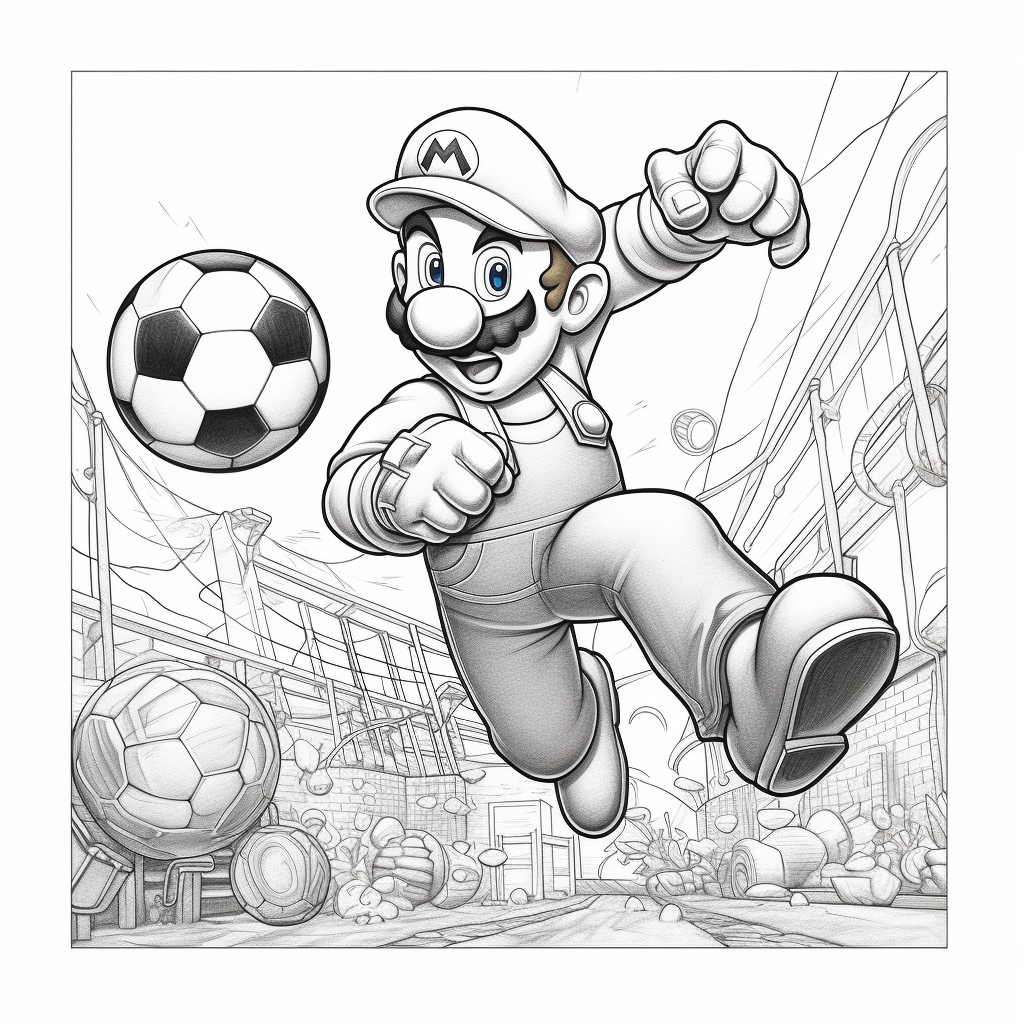 7. Mario Painting
When not using paper to rebuild the world in Mario Paper, Mario has the skills to paint the walls, so have some fun imagining what Super Mario color his room.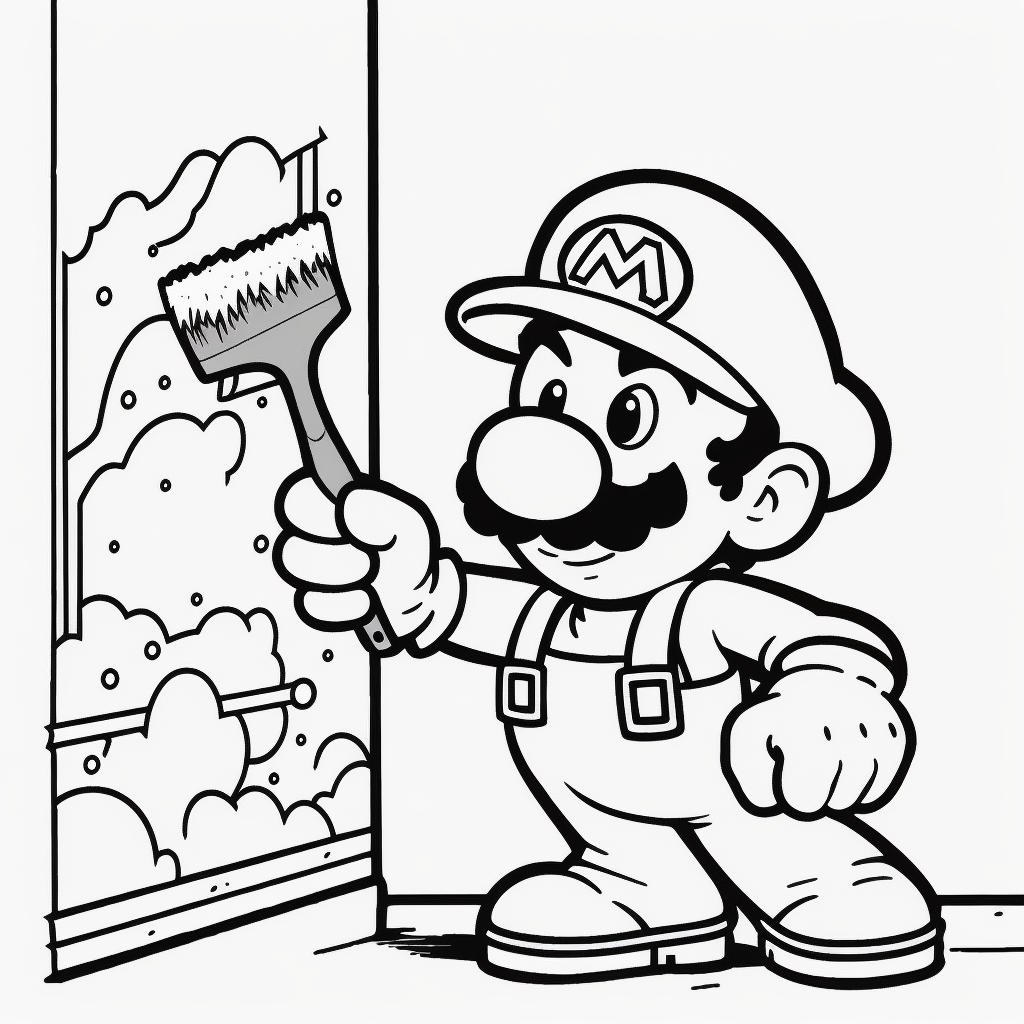 8. Mario Snowboarding
We don't see if Mario can snowboard in the latest film, but we don't see why he and his brother Luigi don't love shreddin' the slopes in their downtime.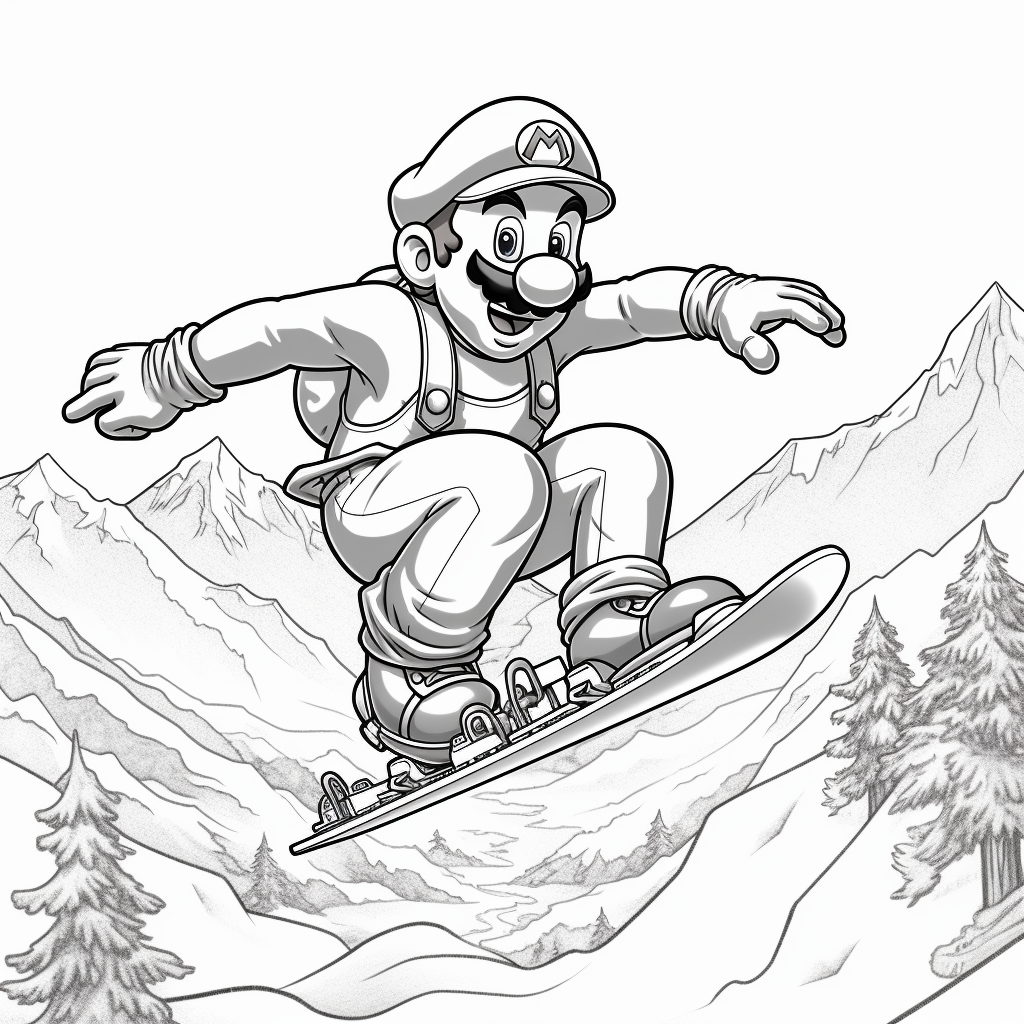 9. Mario on a Mystery Block
Mastering hitting the mystery blocks is key to beating the hardest levels, so what is in this box that Mario is sitting on?
Mastering hitting the mystery blocks is key to beating the hardest levels, so what is in this box that Mario is sitting on?
10. Mario on a Plane
When not turning himself into a squirrel to fly, we can't see why Mario wouldn't like to fly his plane to avoid getting hit by Goombas or Koopas.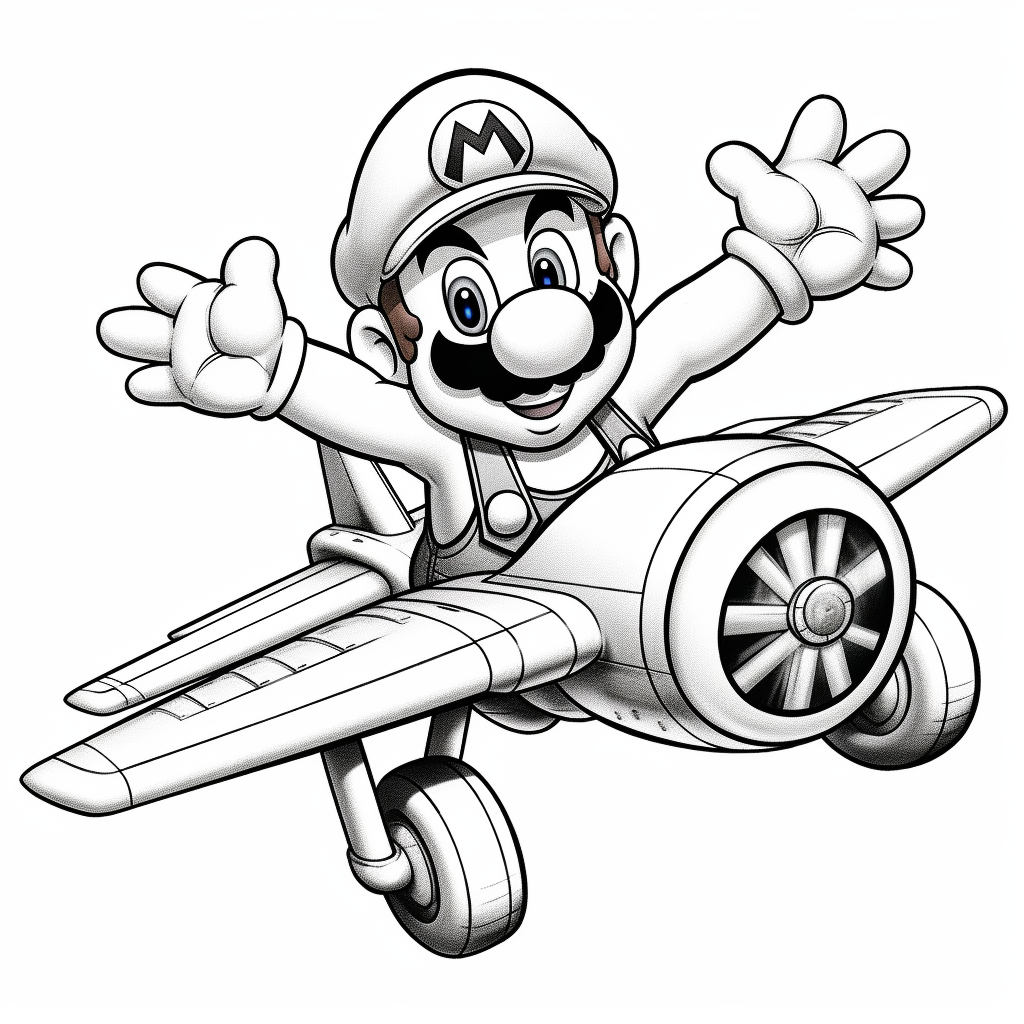 11. Mario Riding a Motorbike
I could totally see Mario jumping onto the back of this classic motorbike and taking a ride down the rainbow road.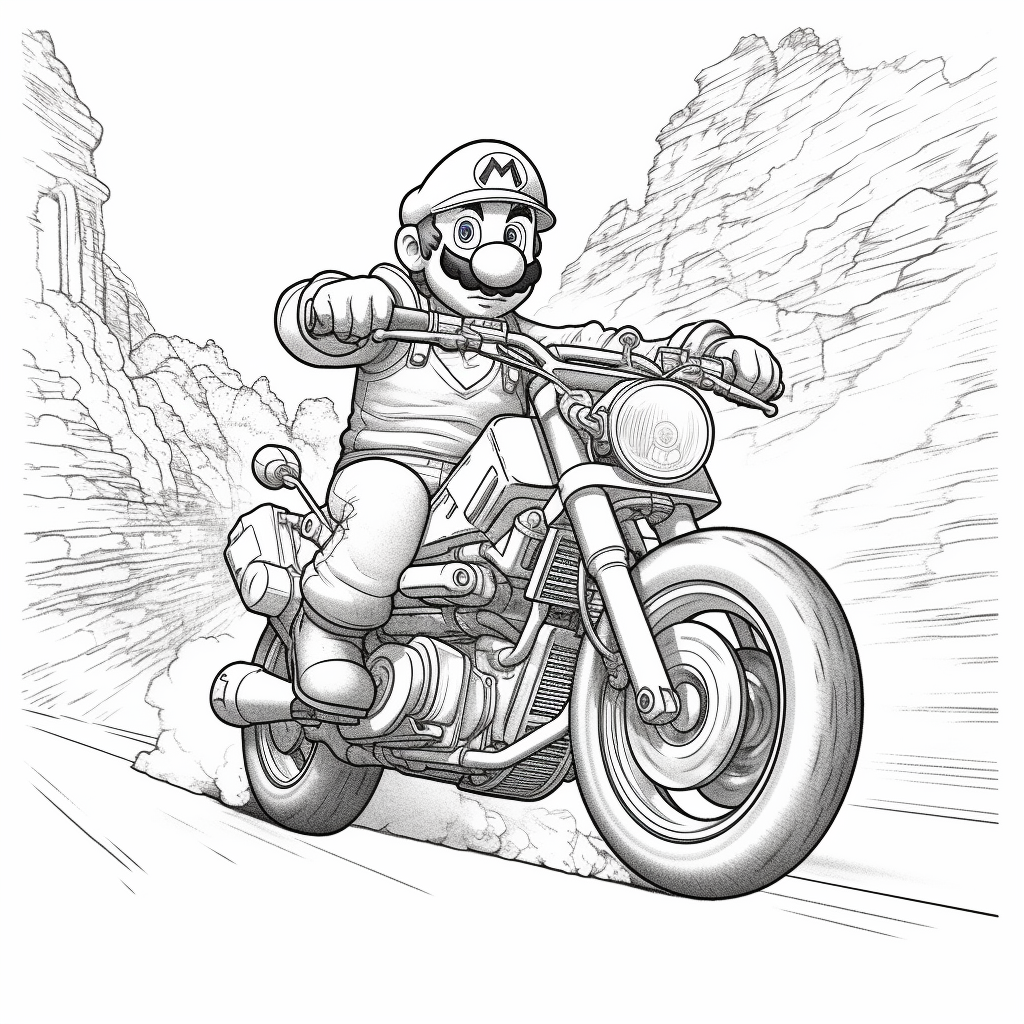 12. Mario Driving a Classic Car
This classic car wouldn't be out of place in the Metro Kingdom, and I could see Mario impressing the Princess when he visits Peaches Castle.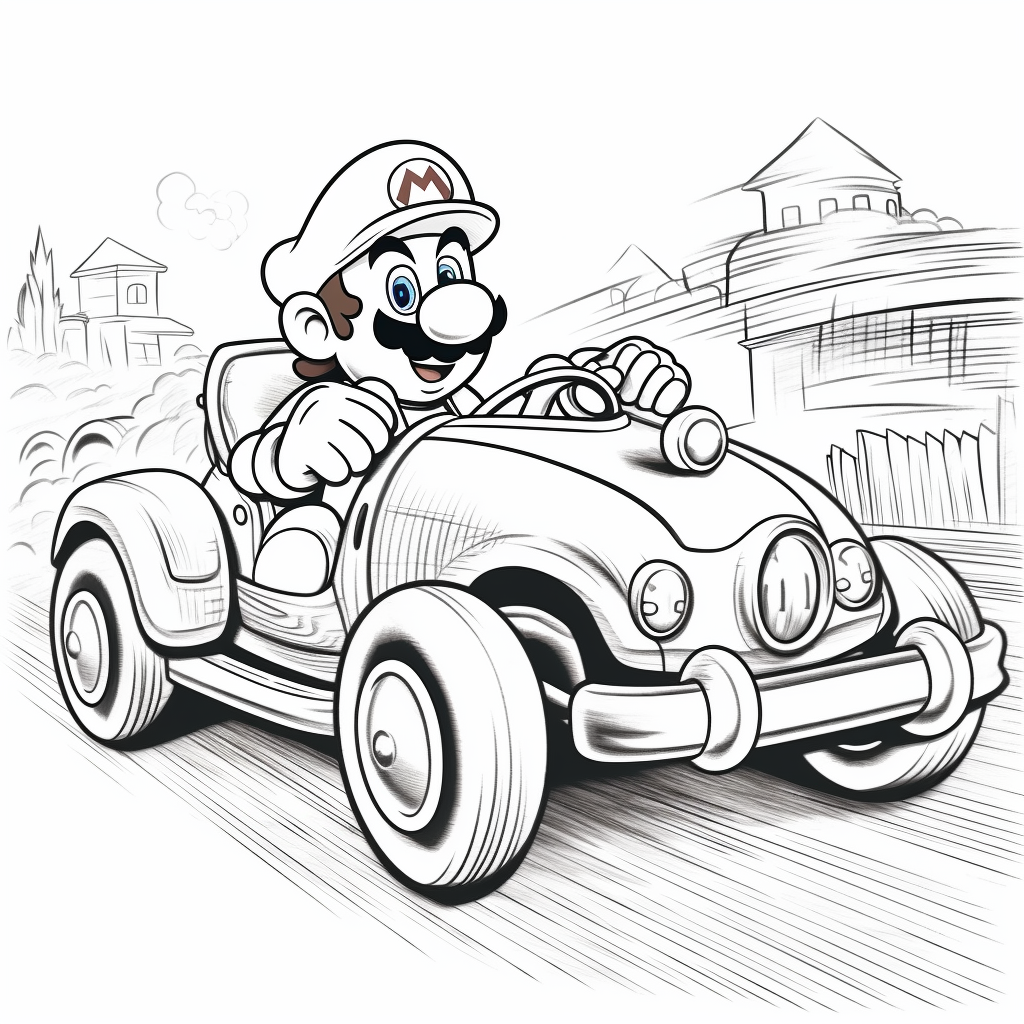 13. Mario Going on a Spacewalk
Mario only needs Cappy when jumping around on the Moon level, but I think he would need a proper suit if he went to deep space.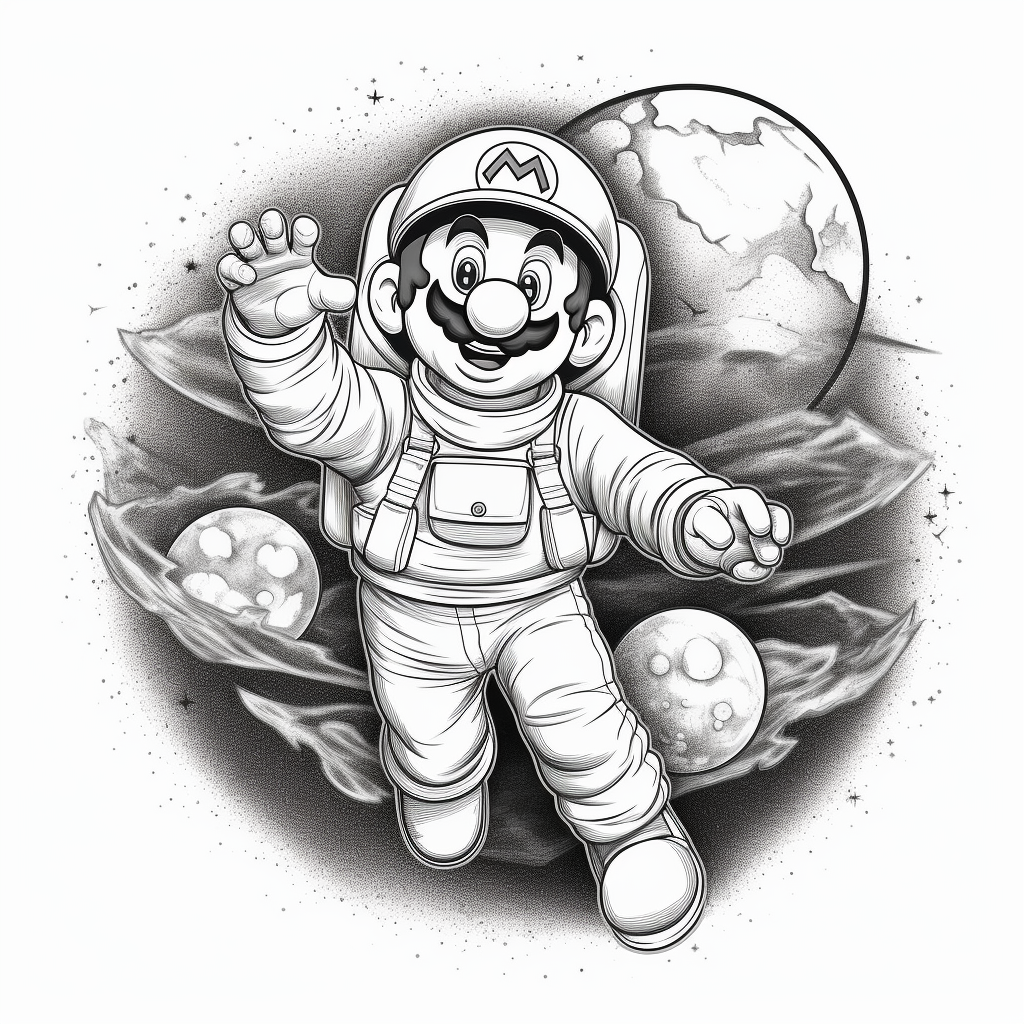 14. Mario Enjoying the Snow
This coloring page would make the perfect Christmas card for those who love the world of Super Mario Bros.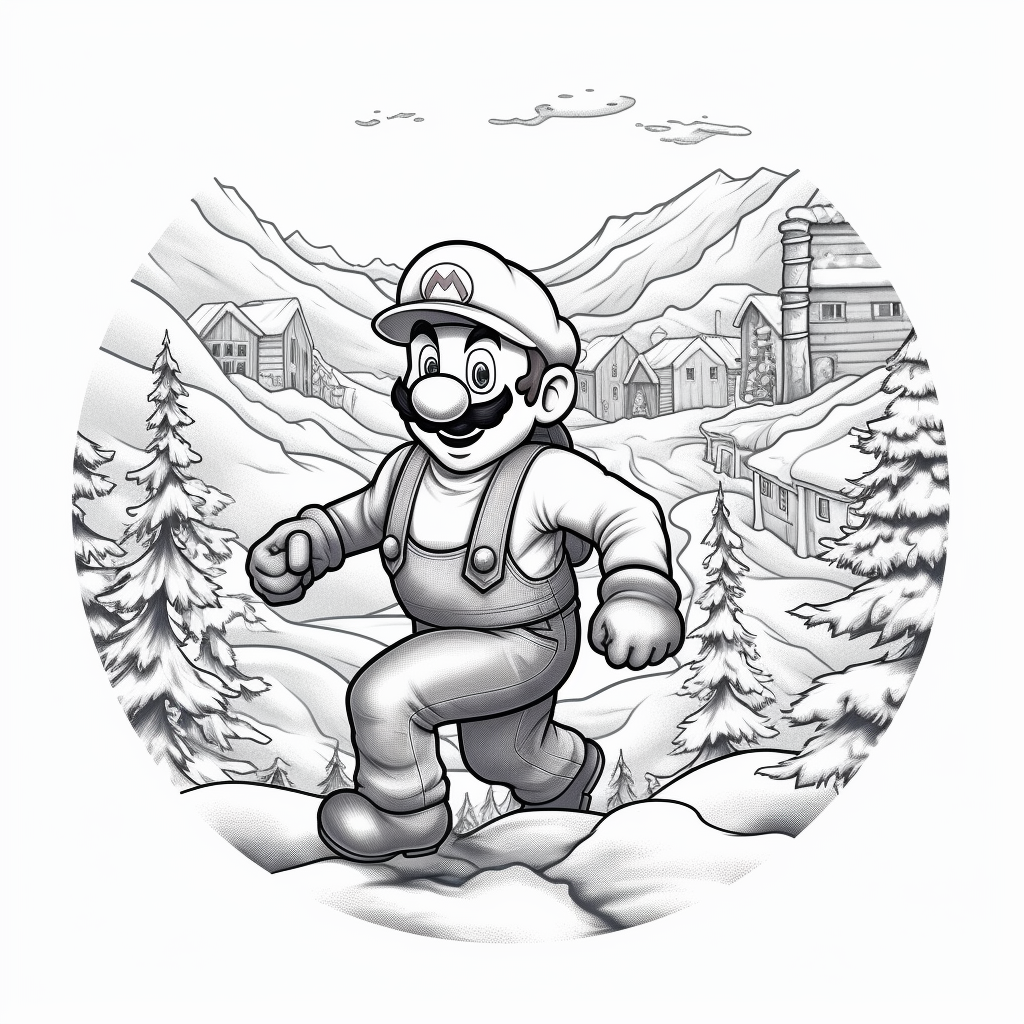 15. Super Mario Stars
Every Mario game involves looking for stars; what color will you make the stars on this coloring page?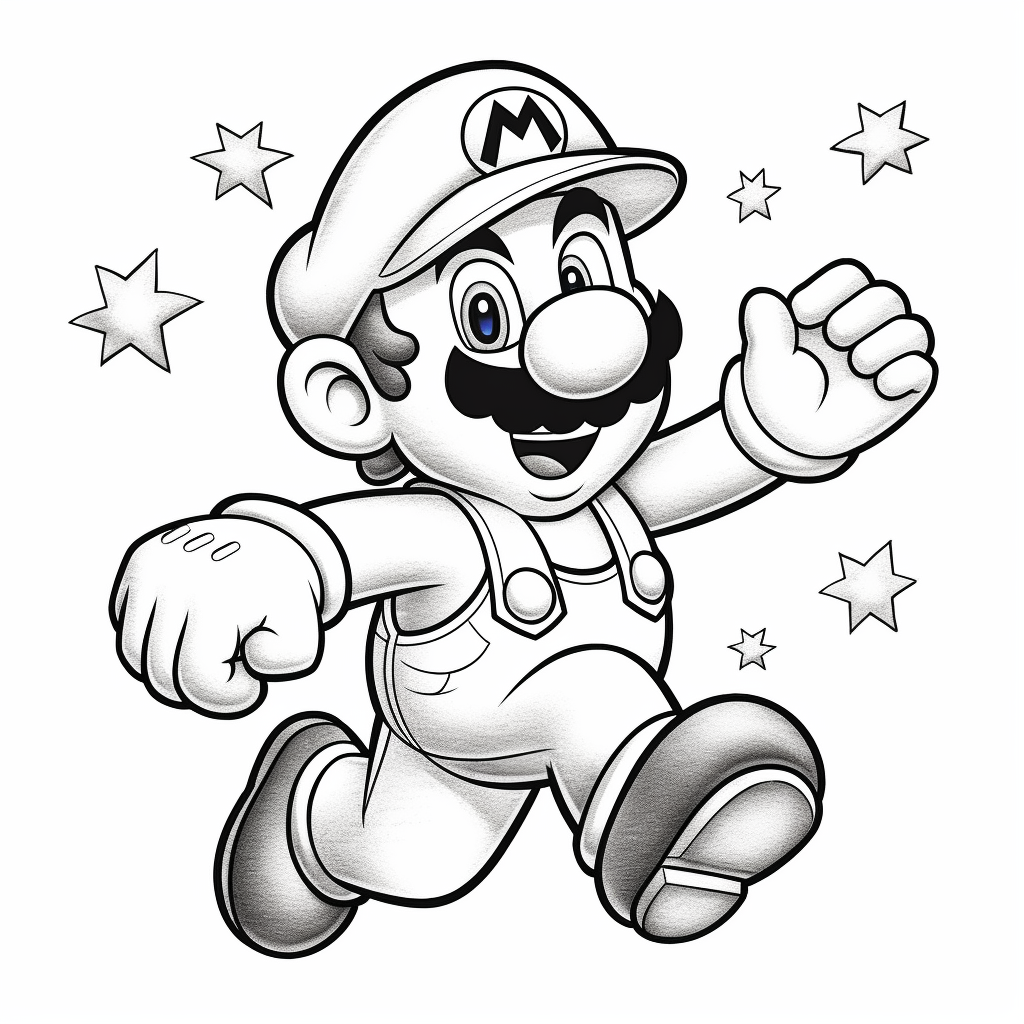 16. Mario Traveling Back in Time
With the amazing success of The Super Mario Bros movie, maybe they will create a new movie where Mario travels to the future. Well, until they make that film, you have this coloring page to have fun with.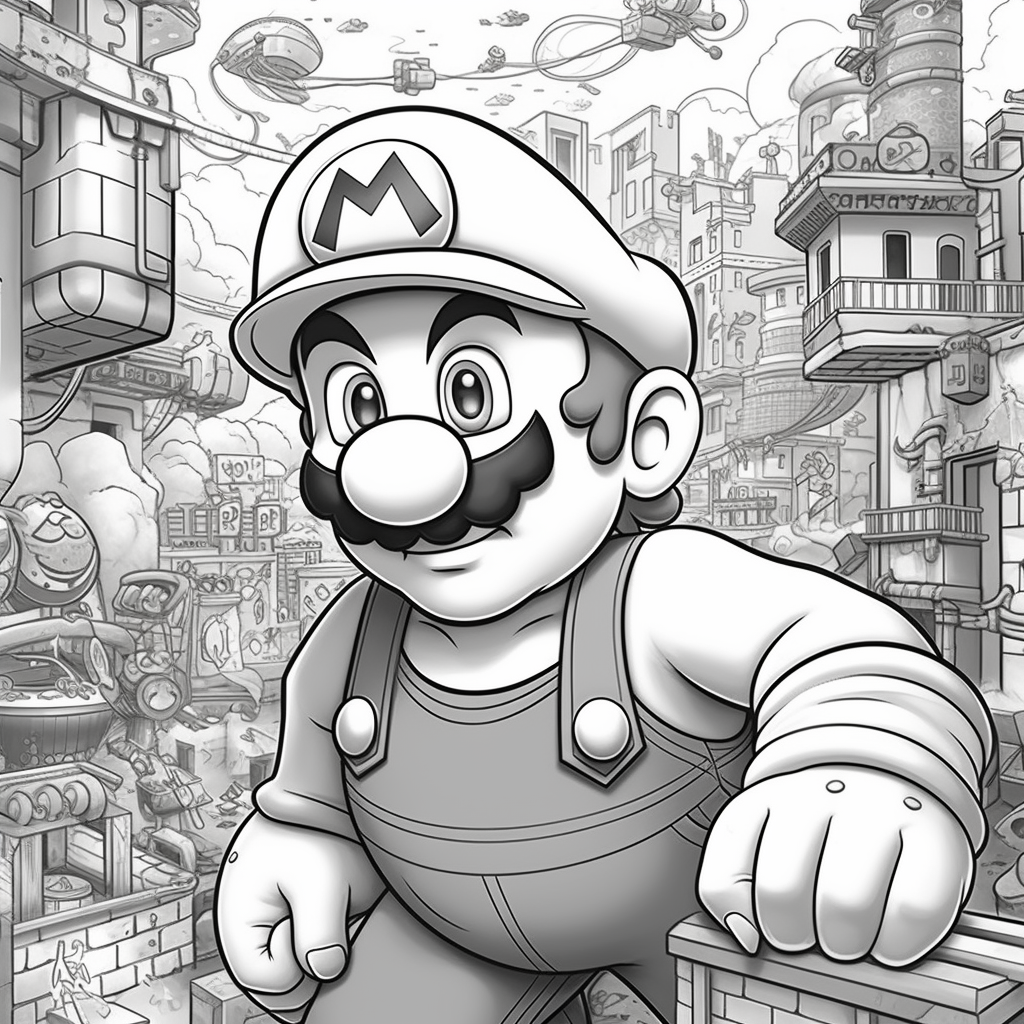 17. Cowboy Mario in the Wild West
Talking about Mario and time travel, what if he could go back to the days of the Wild West?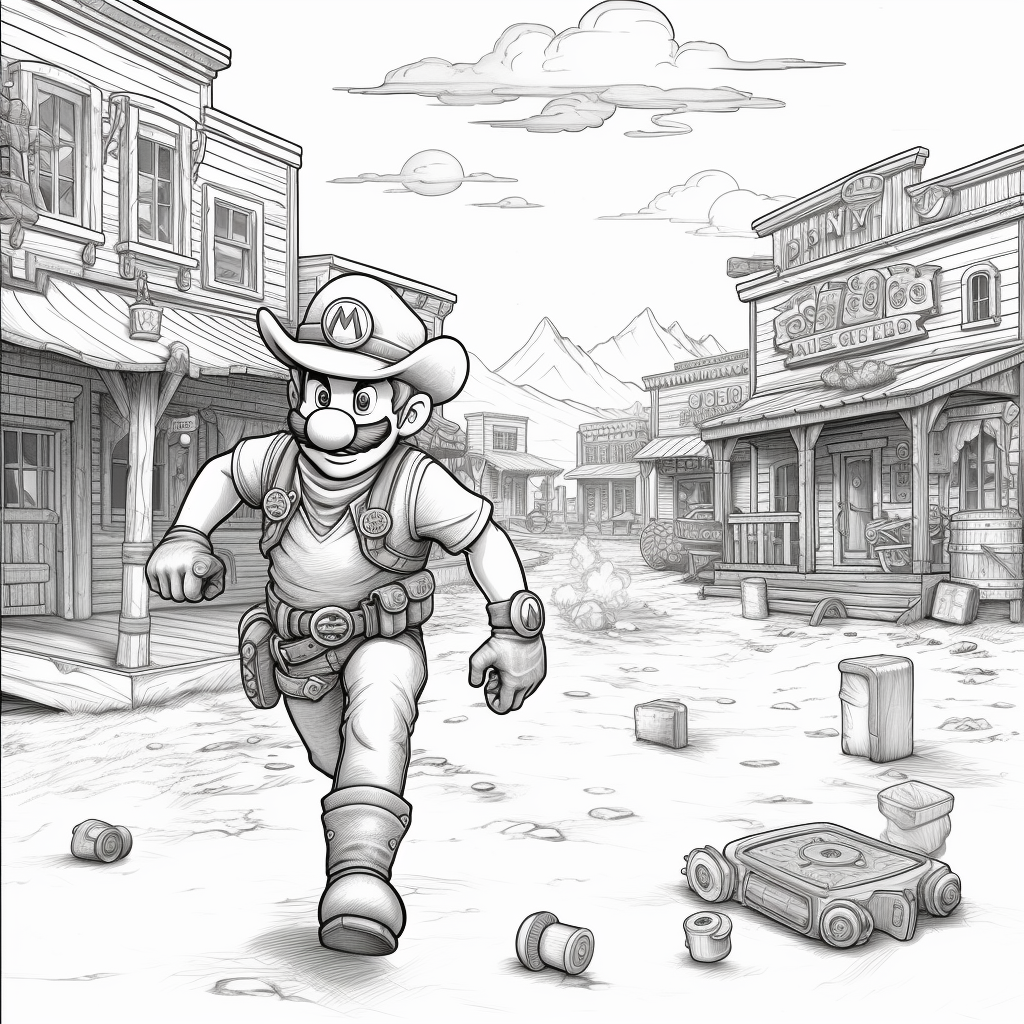 18. Mario Goes to School
Mario still went to school, so feel free to color him in studying for his plumbing diploma.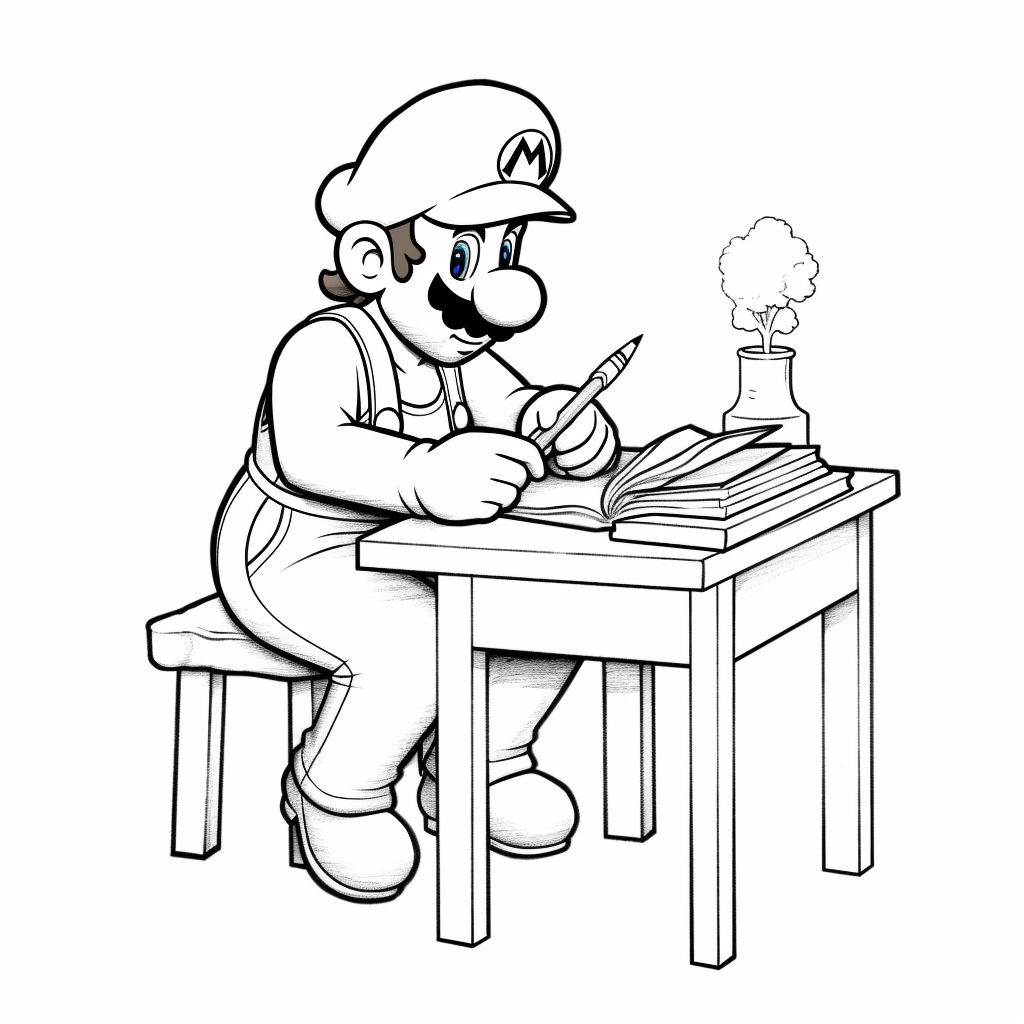 19. Mario Skateboarding
If Mario can snowboard, then he can also skateboard super well. What color should his board be?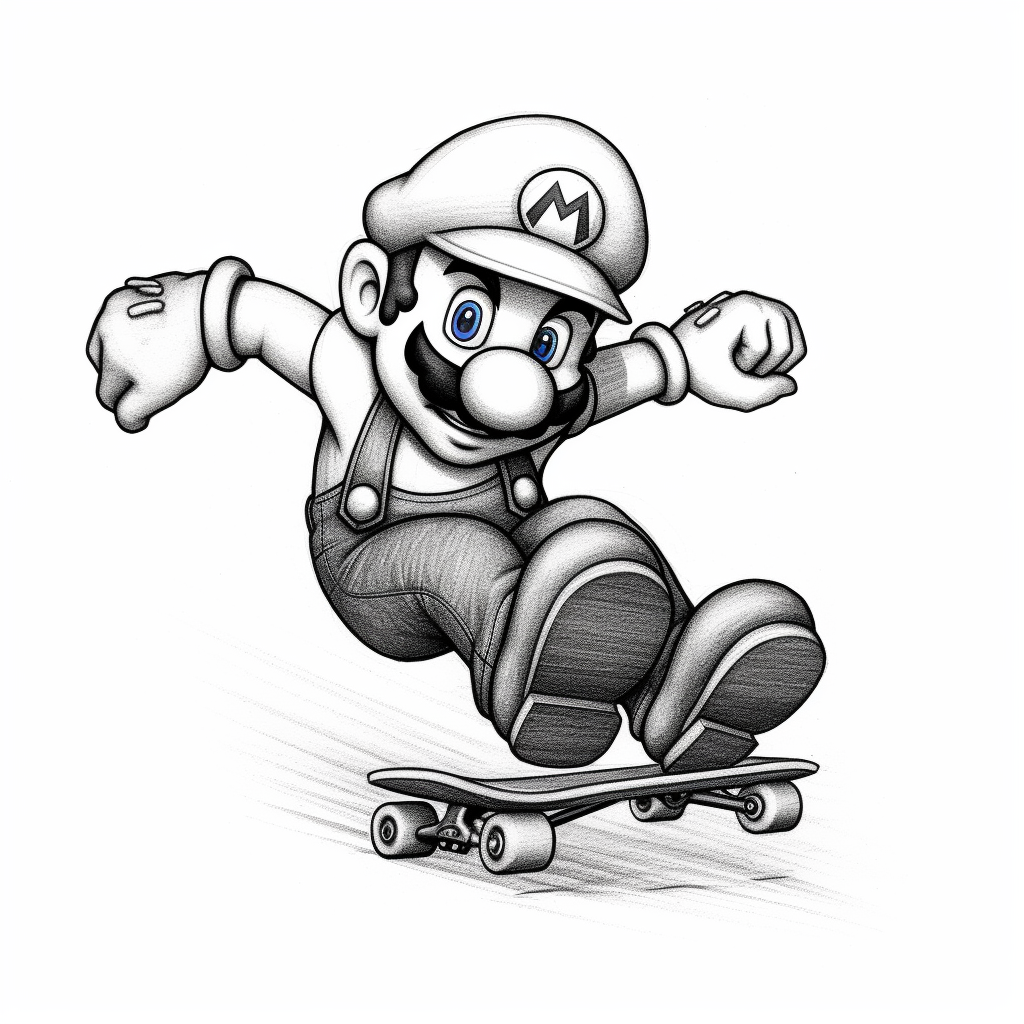 20. Super Mario Portrait
There isn't a more unique face than Mario in the world of video games. With this coloring page, you can design him exactly how you want him to look. I would love to see a rainbow hat!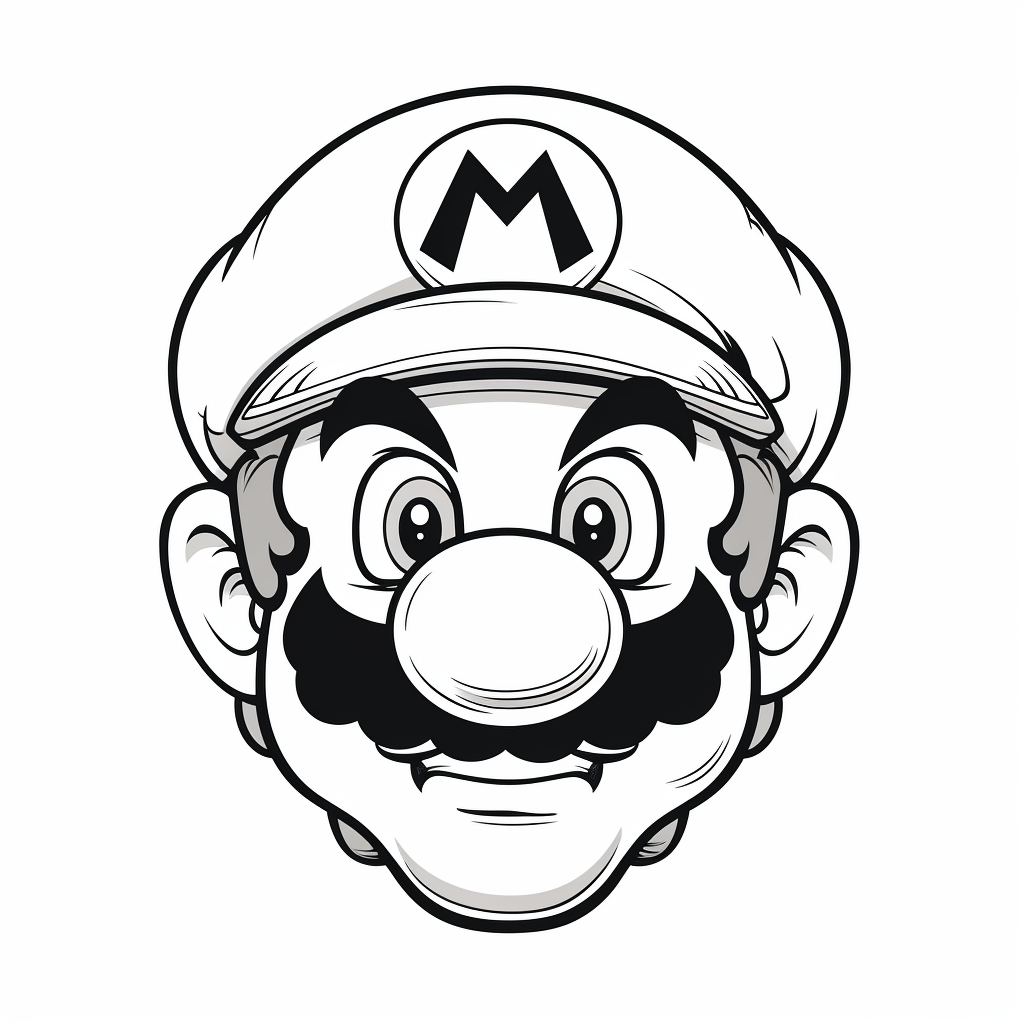 Did We Miss Any Iconic Mario Scenes?
I hope you have fun with these 20 coloring pages. I ensured they were easy to download so you can use them for free without logo. Just let me know in the comments below (or via email) if you think I should add any other activity.
Are you downloading these coloring pages for a little artist in the making? Make sure to check out our collection of Pokémon coloring pages and the huge list of Sonic The Hedgehog coloring pages too.
So… What other coloring pages would you like to see in future blog posts?