Ninja Turtles mean different things to different people. If you grew up in the '80s or '90s, it probably refers to the colorful and lighthearted TV cartoon. If you were a child of the noughties, it might be the rebooted show or the more grown-up 2014 movie. And if you're a kid right now, it's probably the angular faces of the Rise of the Teenage Mutant Ninja Turtles.
But regardless of your favorite iteration, every generation knows that the Ninja Turtles are the world's most fearsome fighting team. The Avengers and the Justice League can't hold a candle to these heroic reptiles. So put your pizza down, grab your nunchucks and get ready to take on Shredder and co. with Leonardo, Donatello, Raphael and Michaelangelo. Can we get a Cowabunga?
Ninja Turtles toys have been popular ever since the cartoon premiered in 1987. The 2018 reboot introduced a whole new generation to the turtles, who all want to get their hands on some sweet merch.
These 37 recommendations offer something for every Ninja Turtles fan, from action figures to plushies to snazzy threads. Like the crusading journalist April O'Neil, we only want the truth, so we've conducted hours of research hunting for the best TMNT toys across every possible category (from action figures and plushies to building blocks and activity sets) covering all budgets, ages and interests.
We've got a lot to get through, so let's dive in.
Best TMNT Action Figures
You can't go wrong with a complete set of Ninja Turtles action figures. The whole gang's here and each member is perfectly sculpted to look like he does in the iconic TV show, complete with 1980s packaging, blister cards and original graphics. Each figure is also fully posable and comes with two signature weapons and multiple additional accessories that fit in his back shell.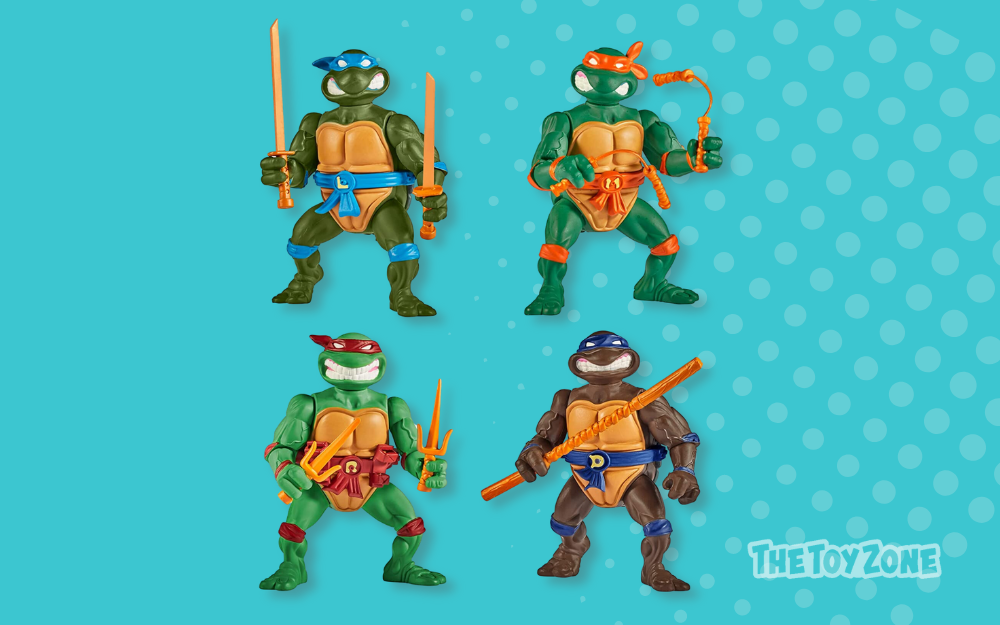 Recommended age: 4 years and above
💡 Tip: Amp up the imaginative playtime fun with this 4-Pack Figure Bundle of TMNT's key side enemies so the turtles have someone to fight.
If your kiddo only has eyes for Raphael, go big with this 12-inch figure of their favorite Ninja Turtle. The size alone is impressive, but kids will love Raphael's posable joints and signature twin sai set. This is another one of the original 1980s figures, so it's also a fun dose of nostalgia for parents who grew up with TMNT.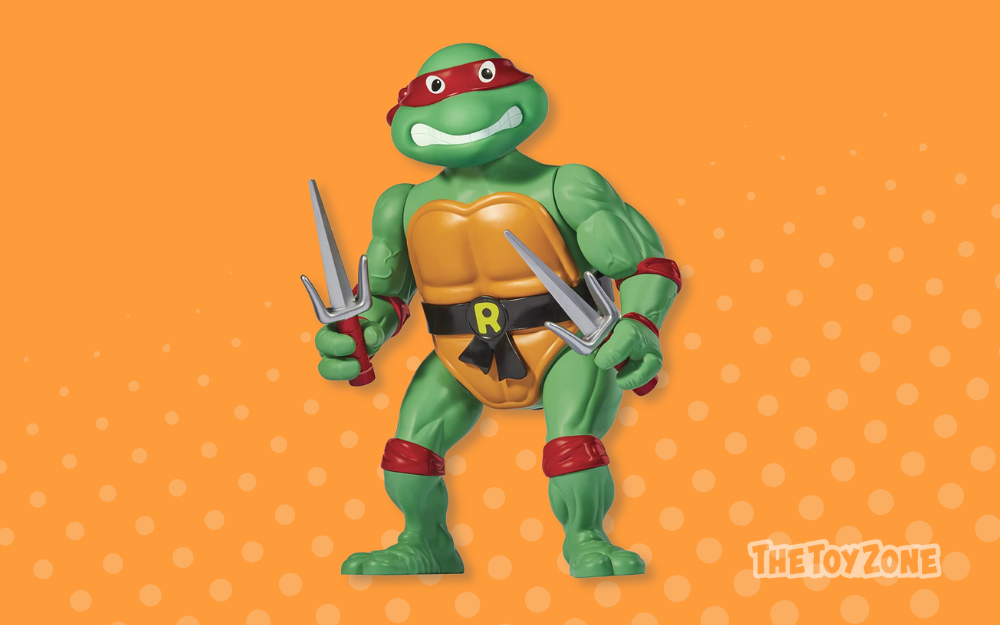 Recommended age: 4 years and above
For kids who love reenacting classic battles between the Ninjas and their foe, a 2-pack like this is perfect. With this set, kids can pit Leonardo and Rocksteady head to head. There's no limit to the battle and posing action, thanks to Leo's 32 points of articulation and Rocksteady's 16. And, of course, they each come with their signature weapons plus a detailed sewer cover display stand.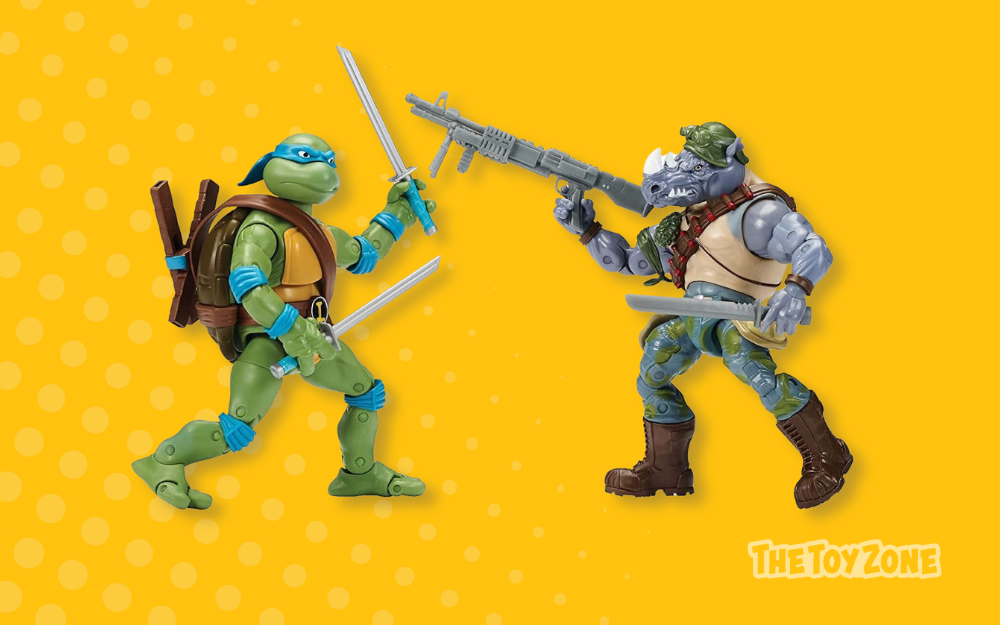 Recommended age: 4 years and above
💡 Tip: Check out this 2 pack of Mikey vs Bebop for another classic enemy duo.
Funko Pops make fantastic toys for older kids as they straddle the boundary between toys and miniature display figures. And as they're affordable, they are excellent stocking stuffers and budget-friendly toys too. This cute Donatello figure is everything you want in a Funko Pop — beautifully crafted, adorably stylized and ready in his fighting stance.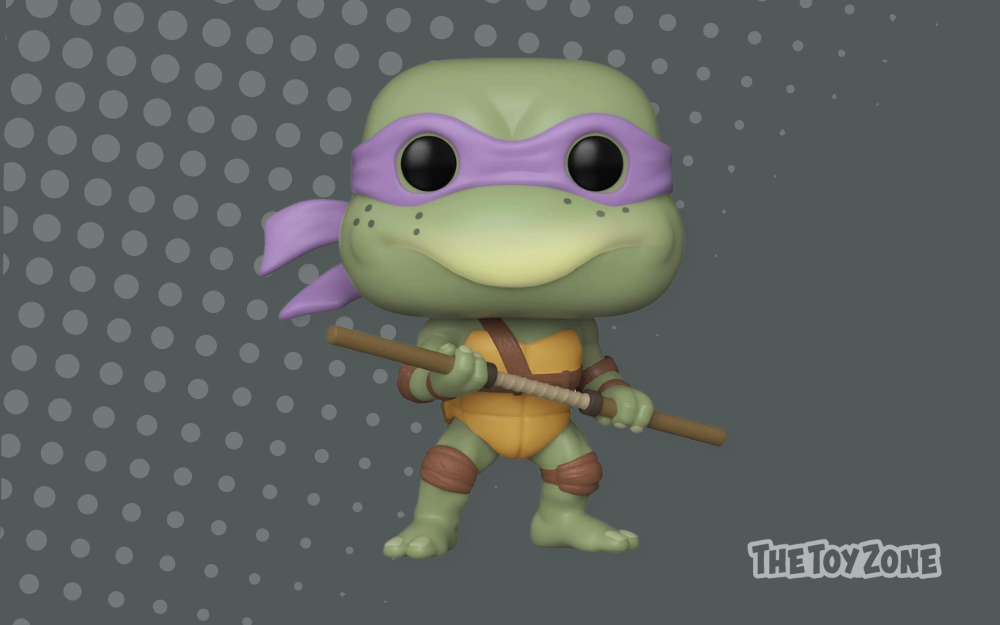 Recommended age: 3 years and above
If your motto is go big or go home, this 6-figure set is right up your alley. This set comes with all 4 Ninja Turtles and two of their foes, Shredder and Splinter. Each figure is meticulously crafted with a nostalgic 1980s design and has its own signature weapons. The packaging is part of the gift, designed to imitate the Turtles' Sewer Lair.
Recommended age: 4 years and above
If your kiddo already has action figures of the Ninja Turtles and their enemies, maybe it's time to branch out. This figure depicts April O'Neil, the kickass reporter and first human ally of the Turtles. She looks just like she does in the 1980s show and boasts an impressive 31 points of articulation. She also comes with several accessories plus replacement parts in case her hands or head get lost.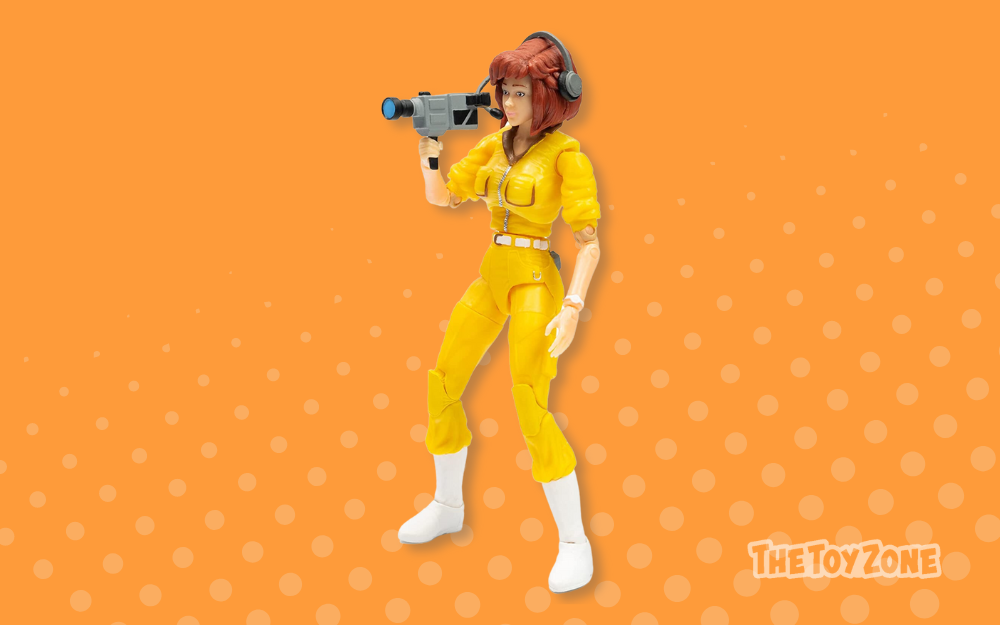 Recommended age: 8 years and above
Expand your TMNT Funko Pop collection with this adorably weird figure of Krang, one of the show's most iconic supervillains. The 6-inch figure is impressively detailed, featuring the tentacled brain that is Krang himself and his buff, well-armored and decked-out robot bodysuit. Place him in a faceoff with a Funko Pop Ninja Turtle and you'll have the perfect stylized TMNT display.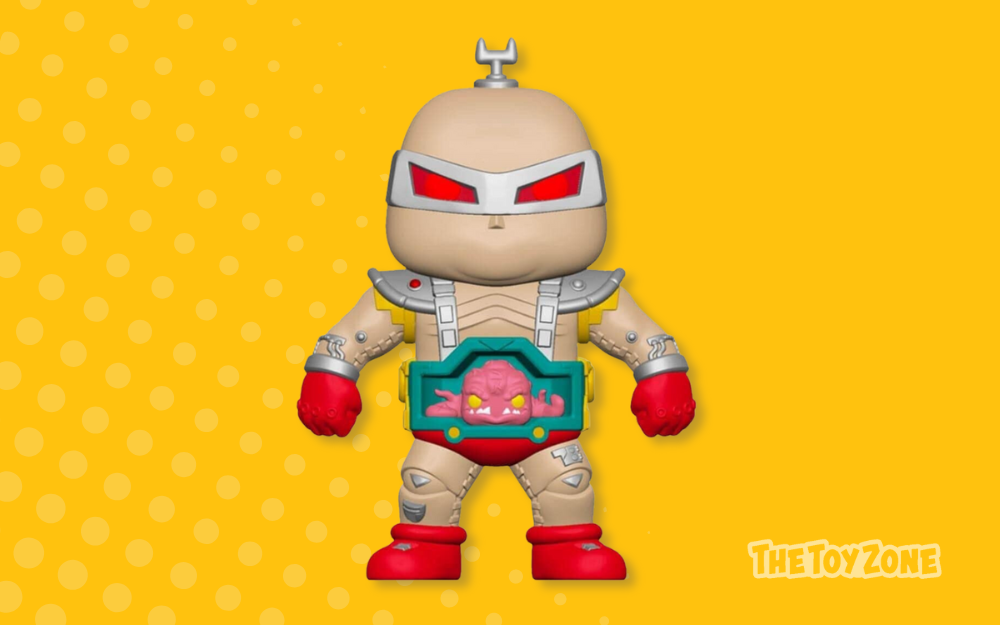 Recommended age: 3 years and above
💡 Tip: Love Krang but not into Funko Pops? Here's a Krang action figure that more closely mirrors how he looks on the show.
---
Best TMNT Vehicles
You can't go wrong with Hot Wheels. These die-cast vehicles have stood the test of time and still zoom as fast as ever. This TMNT-themed set comes with five vehicles: one representing each Ninja Turtle and one Foot Stinks Party Van for them to ride together. The vehicles are excellent and varied, come in funky colors with TMNT graphics and perfectly represent the personality of each Turtle.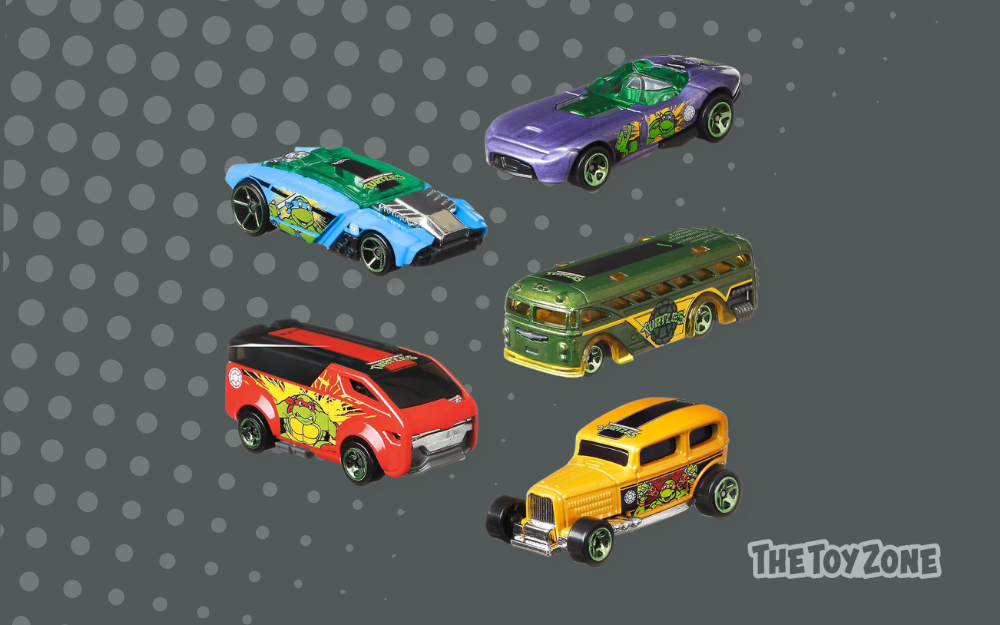 Recommended age: 3 years and above
In Rise of the Teenage Mutant Ninja Turtles, each turtle has their own Shell Hog to get around on, and this is Leonardo's. Kids will have so much fun with this toy as it pivots up and down for high or low Ninja hog attacks and features functional projectile launchers. Also included is a poseable Leonardo figure with a helmet and visor.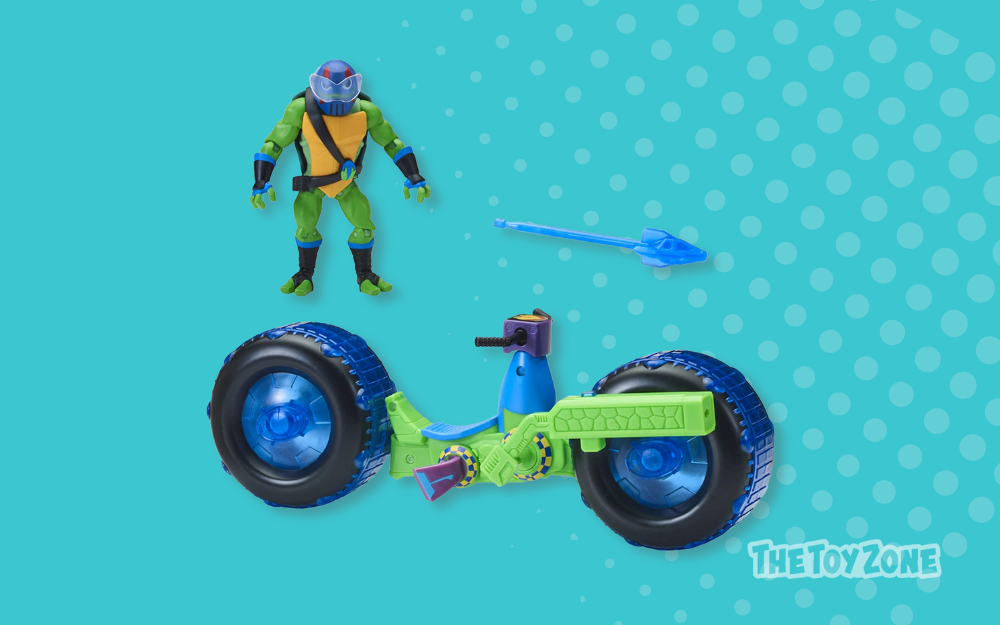 Recommended age: 4 years and above
💡 Tip: If they love Rise of the Teenage Mutant Ninja Turtles (the more recent show), this Baron Draxum action figure should go down a treat.
Hot Wheels Monster Trucks is a fun addition to the brand for kids who love giant trucks. This set comes with two Monster Trucks taking the form of your favorite Turtles, Raphael and Leonardo. With their giant wheels and generous suspension system, these are everything you look for in a monster truck while still retaining the essence of the familiar turtles.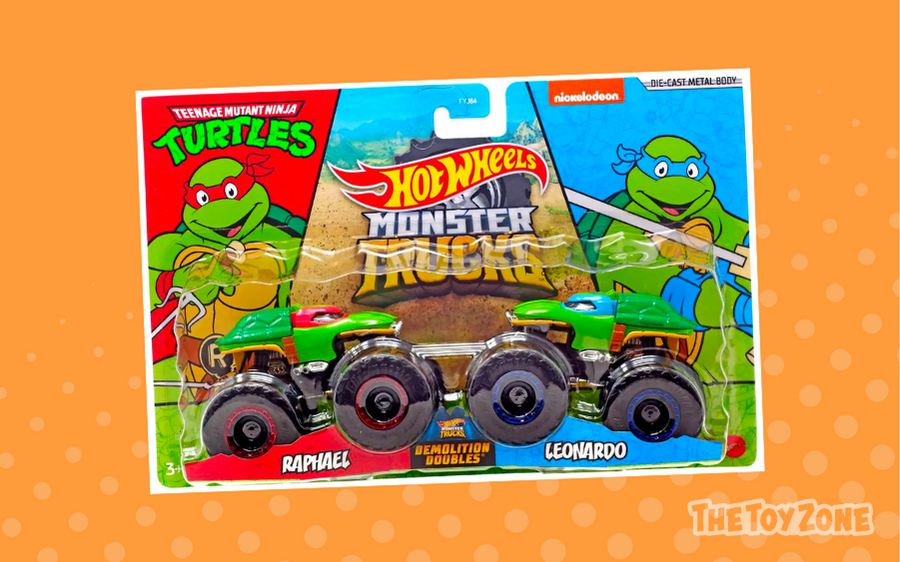 Recommended age: 4 years and above
Blow your little TMNT fan's mind with this awesome Turtle Blimp. This stunning blimp is 30 inches long when inflated and is the perfect toy to accompany your Ninja Turtle figure collection. With a functional rappelling system and cockpit seat, this blimp helps our heroes descend from the sky to save the day. It also comes with a patch kit in case you need to carry out post-mission repairs.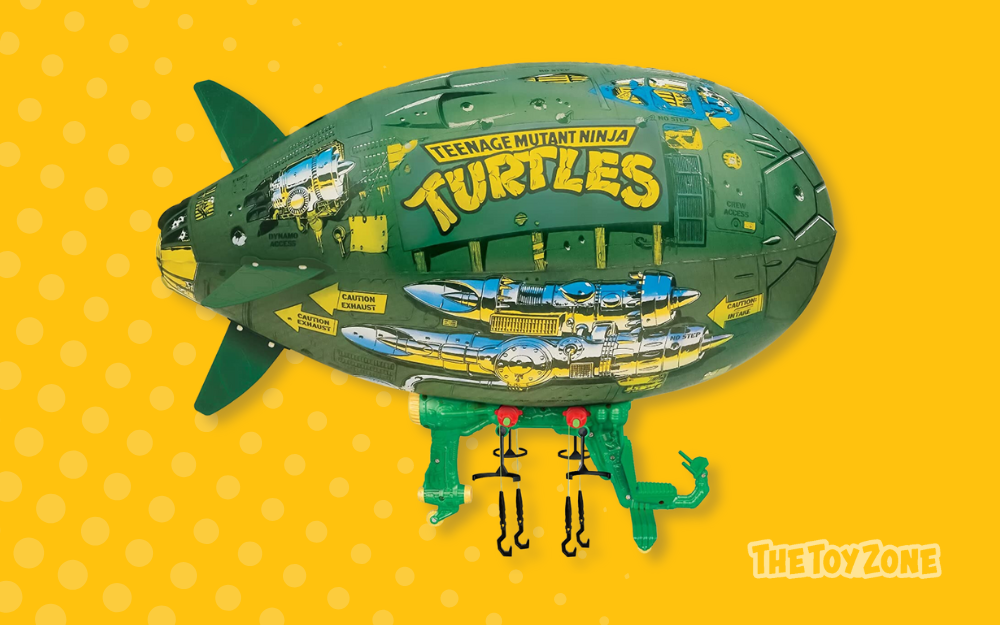 Recommended age: 4 years and above
The little ones might not fully appreciate it, but older kids will marvel at this exquisite model of a TMNT themed 1962 VW Bus, an officially licensed product from Teenage Mutant Ninja Turtles. This 100% die-cast metal bus (except for the rubber tires) features opening doors and hood, an engine bay and many other meticulous details. It also comes with a similarly detailed die-cast Leo figure.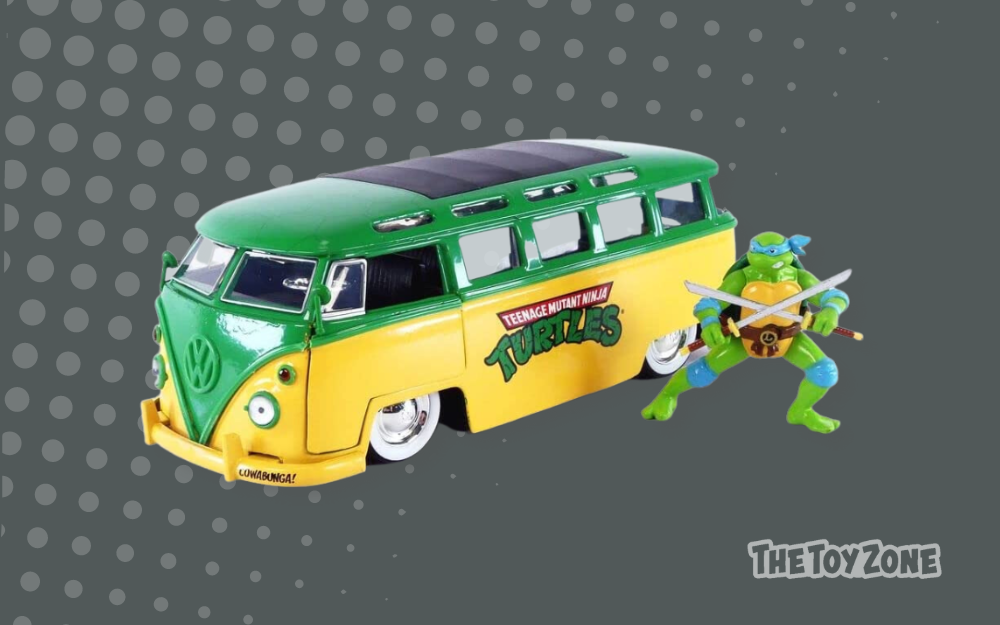 Recommended age: 8 years and above
💡 Tip: Prefer VW Beetles to buses? This beautiful die-cast model also comes with a pizza-eating Michelangelo figure.
---
Best TMNT Plush Toys
If your favorite Ninja Turtle is Donatello, you can snuggle up to him with this adorable plush toy. This cute plush is super soft and huggable, sporting a friendly smile. Donatello is fitted with his signature belt and purple bandanna and can sit by himself if you want to display him. He's also stuffed with 100% cotton to ensure the utmost squishability.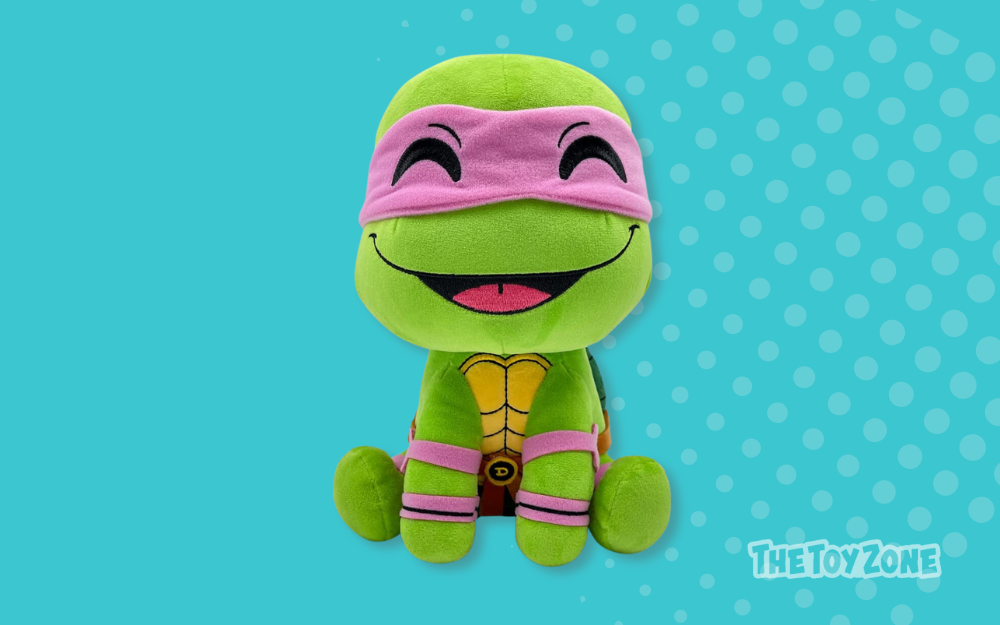 Recommended age: 5 years and above
Pillow Pets is the ultimate functional and lovable toy. Not only is this Raphael plush a wonderful cuddly friend, but he's also the comfiest pillow you'll ever find. Join him for Ninja adventures by day, then snuggle up to him at night. He also makes the perfect companion for road trips and plane journeys and is machine washable so the parents will be happy too.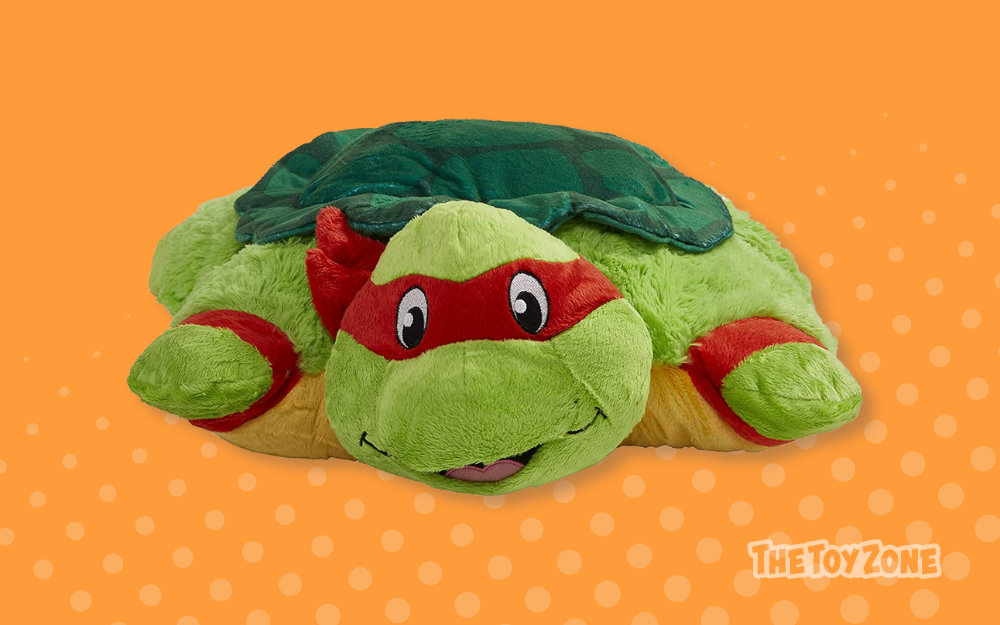 Recommended age: 3 years and above
For a more stylized TMNT plush that will appeal to older kids, check out this option from Club Mocchi Mocchi. This 6-inch Donatello plush is the perfect size to take along on your travels or put on display with the whole collection. It's also super squishy and huggable but firm enough to sit up. Best of all, it's super adorable, thanks to its lifelike facial expression.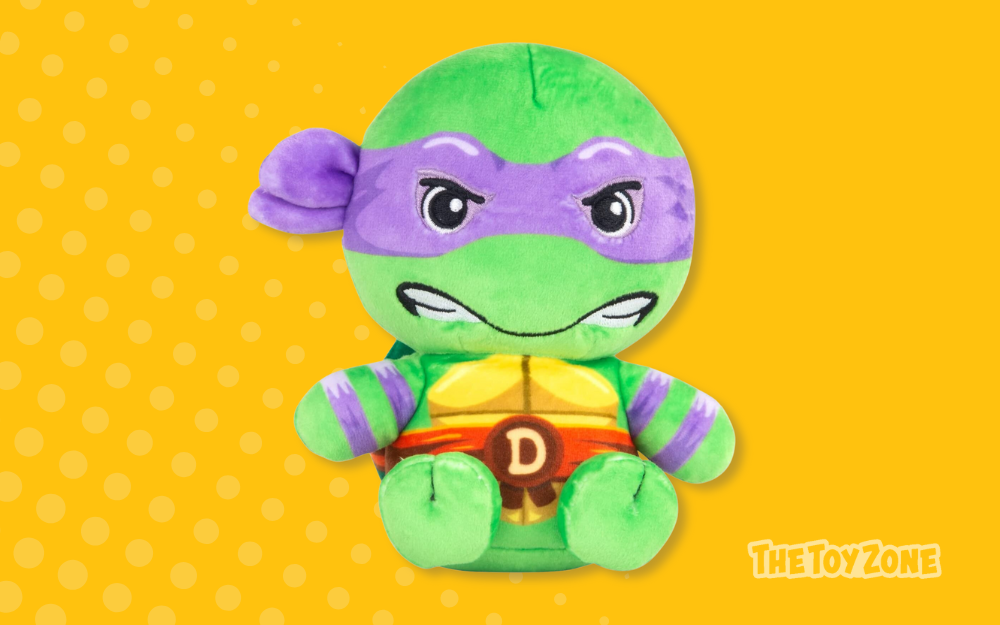 Recommended age: 3 years and above
---
Best TMNT Playsets
This buildable battle truck will keep TMNT fans occupied for days. First, kids can have fun building the truck; then, it's time to head into battle. Featuring a sewer cap and net launchers, moving forklift arms, an opening roof hatch and cockpit and shock sensor-activated lights and sounds, there's so much to have fun with. It includes three fully articulated action figures to inspire hours of roleplay fun.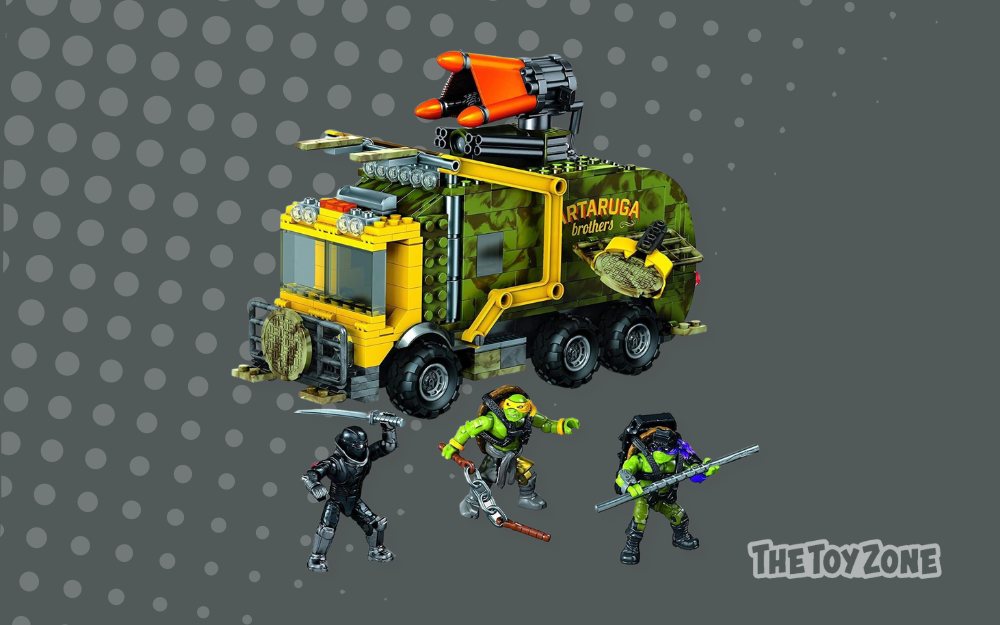 Recommended age: 7 years and above
The one thing the Ninja Turtles do when they aren't defeating enemies is eat pizza and lots of it. So this Pretend Kitchen is the perfect TMNT-themed toy for little kids that doesn't involve fighting. With a 6-piece pizza connected with velcro, an authentic pizza box, pizza cutter & server, salt shaker, tray and plates, this set includes everything you need to serve up delicious slices of cheesy pie.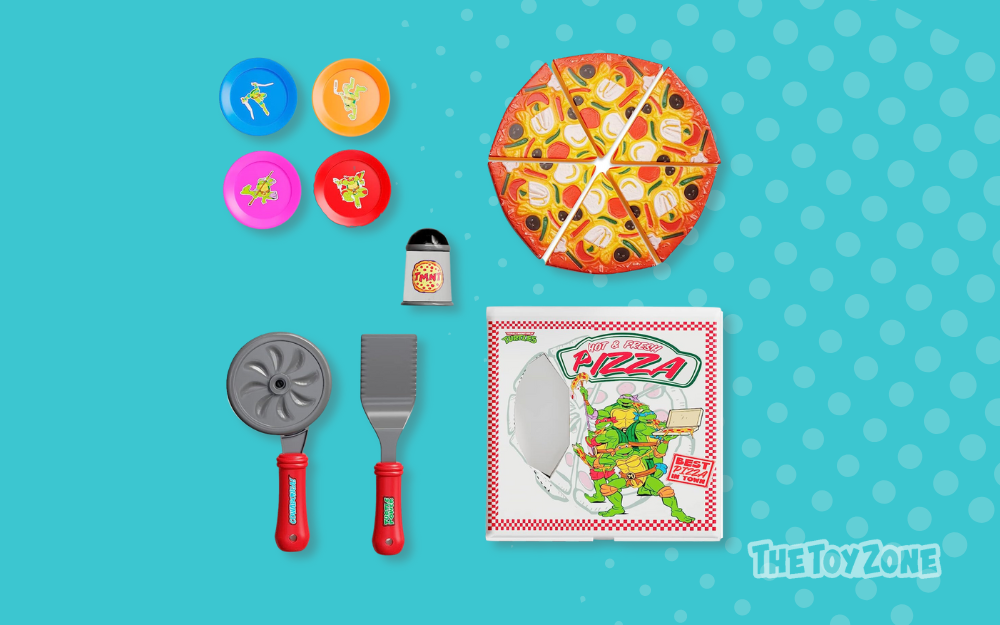 Recommended age: 3 years and above
Another excellent option for the little ones is this buildable Mega Bloks playset allowing kids to reenact the battle at the fortune cookie factory. Along with the loading dock doors, it also comes with a Mouser figure and a buildable Raphael who can fold up into a ball and get launched by the turtle launcher to crash into the conveyor belt and send the cookie crate crashing down.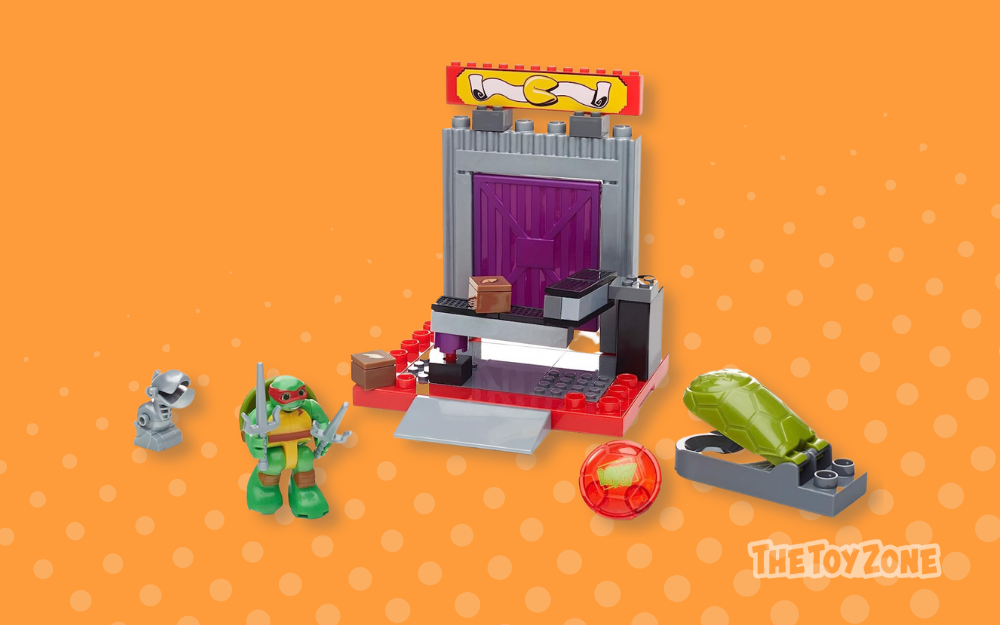 Recommended age: 3 years and above
💡 Tip: Want a Donatello micro-figure to help Raphael out? This buildable option comes with an authentic staff and purple padding accessories.
---
Best TMNT LEGO Sets
If there's a popular kids' media title, you can bet there are multiple LEGO sets based on it and this Turtle Van Takedown set is one of the most action-focused I've seen. Despite being only 368 pieces, it's brimming with interactive functions, including a removable roof, two side missiles, two roof missiles, a hook and a winch and more. It also comes with four minifigures and several dynamic accessories.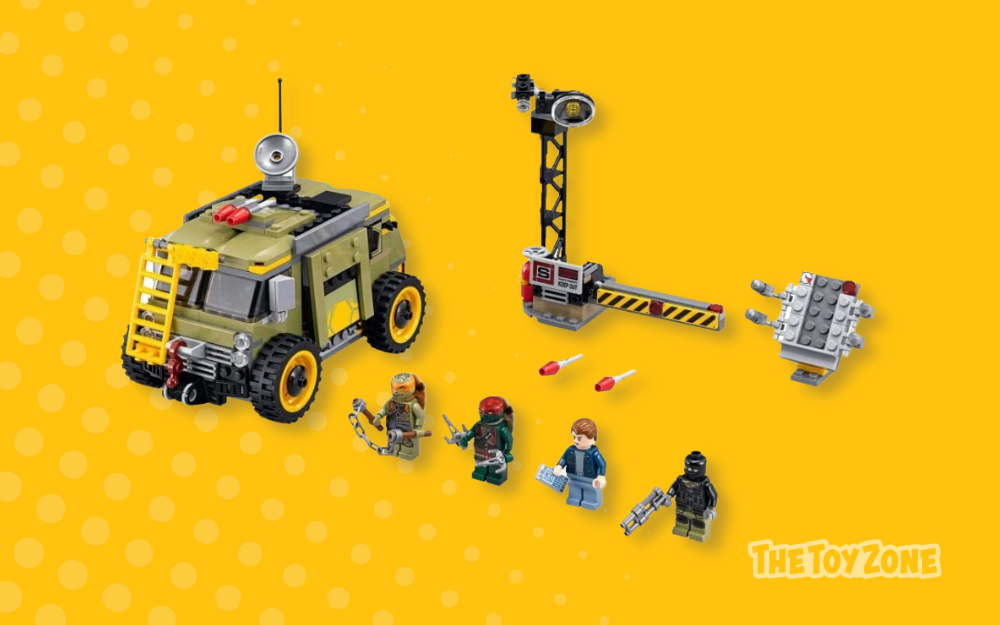 Recommended age: 6-12 years
Some of LEGO's most fun sets are its action figures and with this set, kids get to build Baxter's Rampaging Robot from scratch. With a shooting capture claw that can reel back whatever it has caught and three laser-flick missiles, the mech is the show's star. But you'll also get some excellent buildable vehicles, four minifigs, many weapons and a little Mouser figure.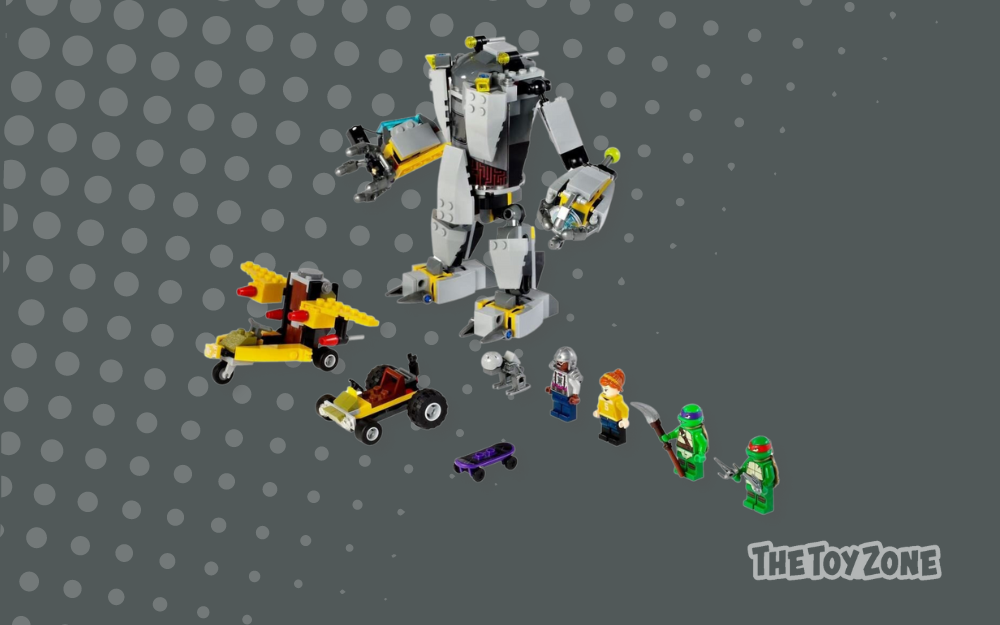 Recommended age: 6-12 years
For a slightly more challenging build, check out the Turtle Sub Undersea Chase set. This one is a little bigger than the others and looks fantastic when completed. It's also packed with fun features like control panels, a shooter, flapping fins, a periscope and a mini-sub with a hatch. There are five minifigs, including two Kraang, have their own mini-sub complete with a missile shooter.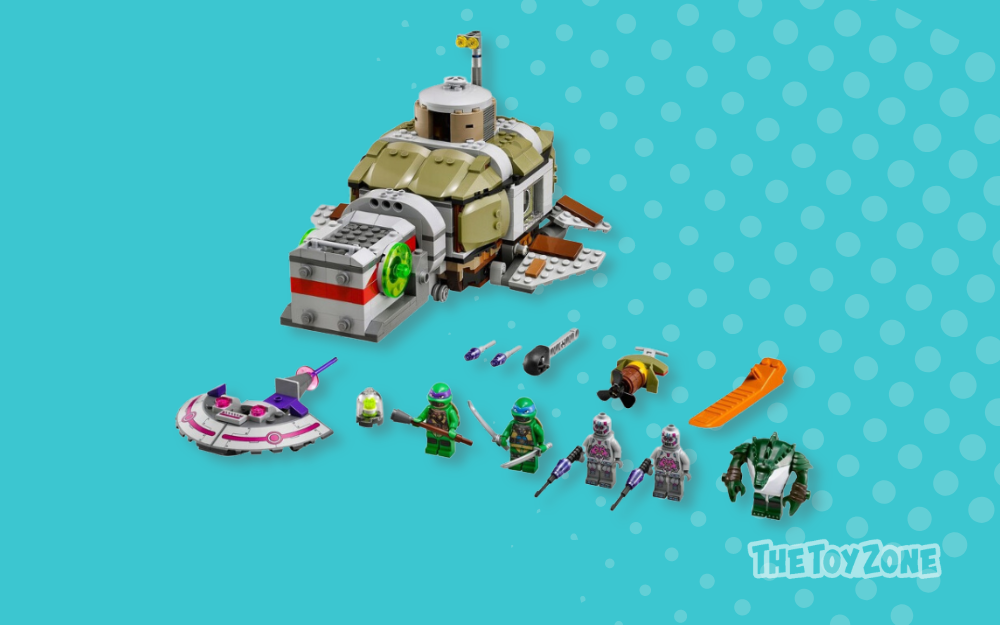 Recommended age: 7-14 years
💡 Tip: The Turtle Lair Invasion Building Set is another fantastic action-packed alternative for kids aged 7-14.
---
Best TMNT Mega Bloks Sets
In recent years, Mega Bloks has emerged as a more affordable alternative to LEGO. With a whopping 2976 pieces, this set didn't come to play. Or perhaps it did, as it opens out to reveal so much to interact with inside the triple-story Technodrome, including a trans-dimensional portal and two mutagen chambers. Can the Turtles breach this center of evil to stall Krang's invasion? Only you can find out.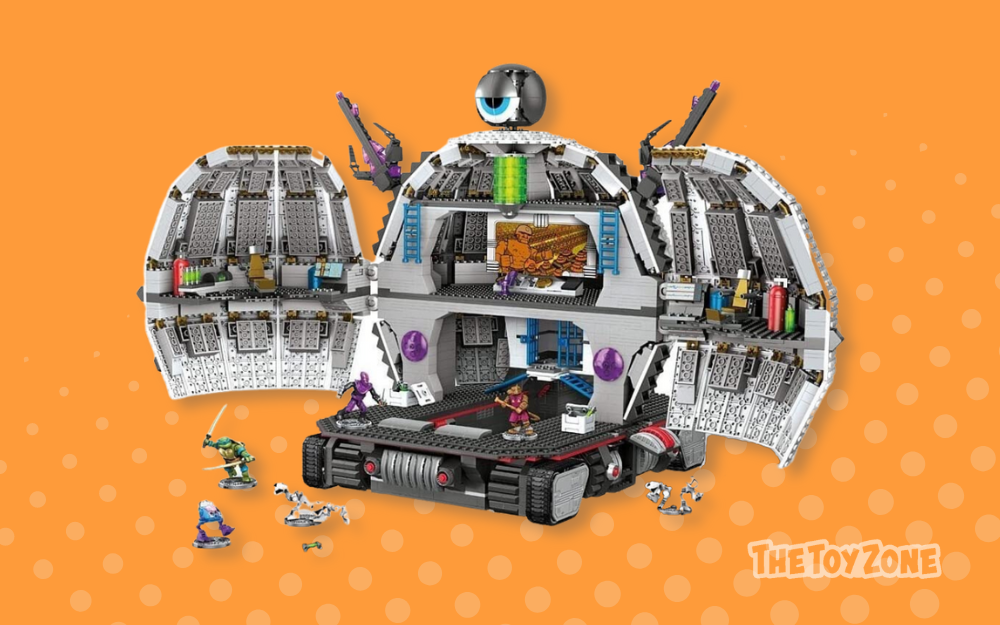 Recommended age: 12 years and above
For younger kids or those not too interested in the building part, this Mikey Turbo Board set is super fun. A little building is involved in putting together the board and Michelangelo himself, but kids will be zooming around in no time. And though it's a budget-friendly option, this set has many wow factors thanks to the Turbo Board's shock-sensor activated lights and the poseable action figure.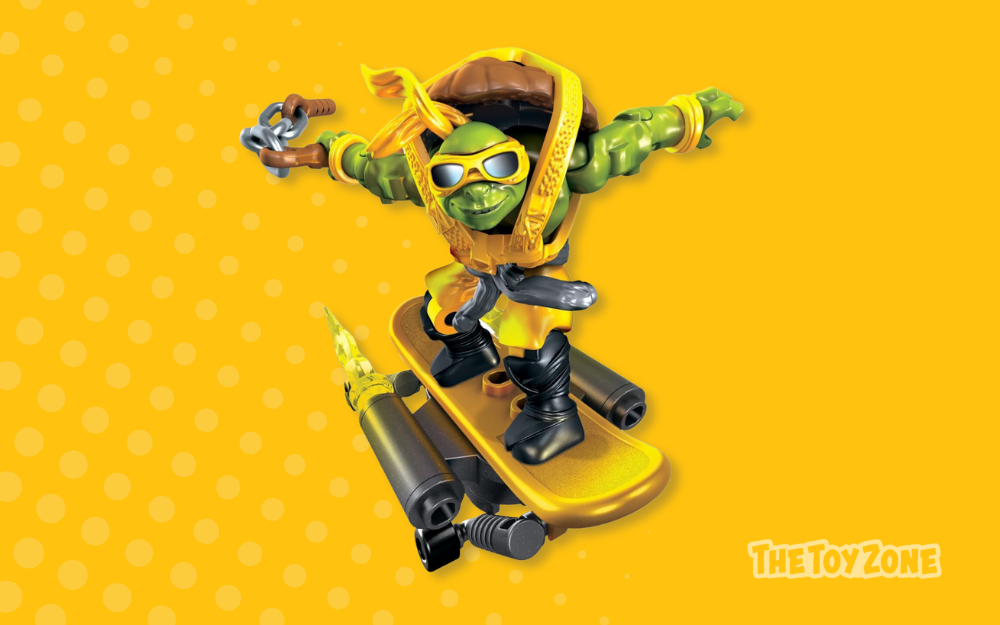 Recommended age: 6 years and above
💡 Tip: Let kids stage an epic battle chase between Mikey and Rocksteady by including this Rocksteady motorcycle set in your gift.
This Mikey Nunchuck Training Pack set is another fun playset for younger children with a few buildable elements. Simply put together the alleyway and the posable Mikey action figure, and you're all set to get playing. And with the swivelling platform and barrel target with a spring base on the alleyway, kids will have lots of fun training Mikey to use his nunchucks.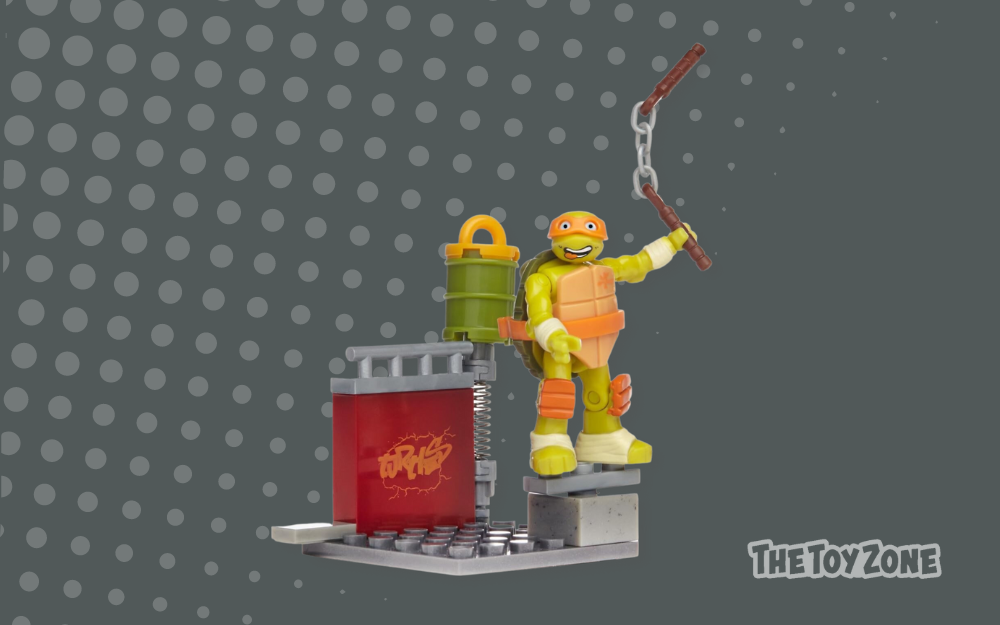 Recommended age: 6 years and above
---
Best TMNT Kids Costumes
We've had a lot of toys and action figures on this list, but what if you could inhabit the role of one of the turtles yourself? With this set, kids enter a world of creative roleplay as they run around saving the day like Leonardo. The set includes Leo's signature odachi sword, bandanna mask and t-emblem throwing star that also clips to your pants or belt buckle.
Recommended age: 4 years and above
Fancy yourself as more of a Mikey than a Leo? This set comes from the same company as the one above and includes everything you need to inhabit the heroic Ninja Turtle. On opening the box, you'll find Michelangelo's training kusari-fundo (nunchucks) and his orange bandanna and t-emblem throwing star you can attach to your clothes to show your allegiance to the sewer squad.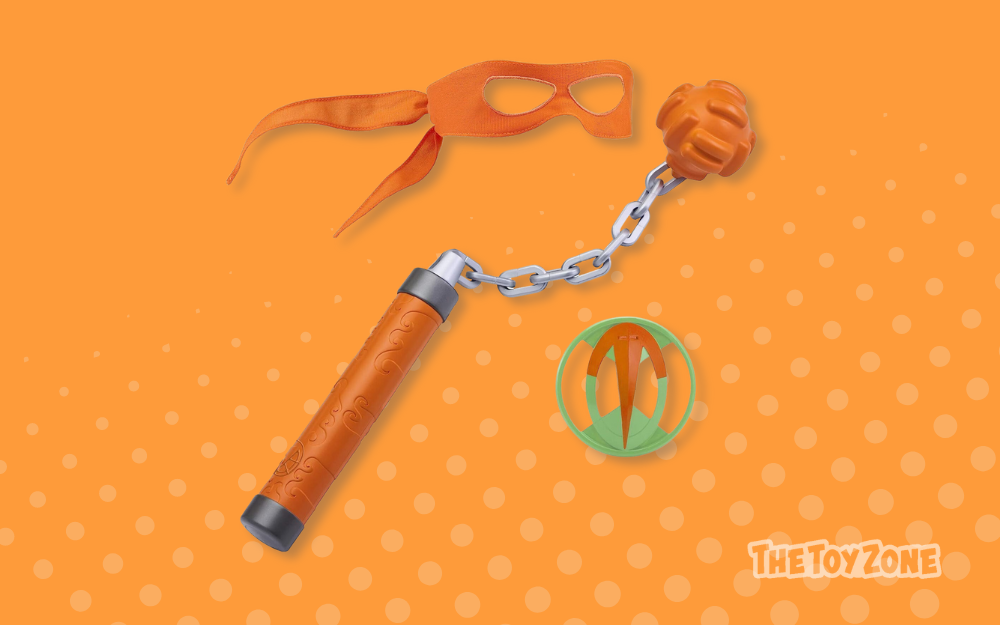 Recommended age: 4 years and above
Don't worry; we haven't forgotten about all the Donatello fans out there. This set is just for them and comes with the purple turtle's signature bandanna mask, training tech-bo staff and the same 2-in-1 t-emblem throwing star as the other sets in the range. As these sets are affordable, you might consider getting the whole collection so kids can roleplay with their friends.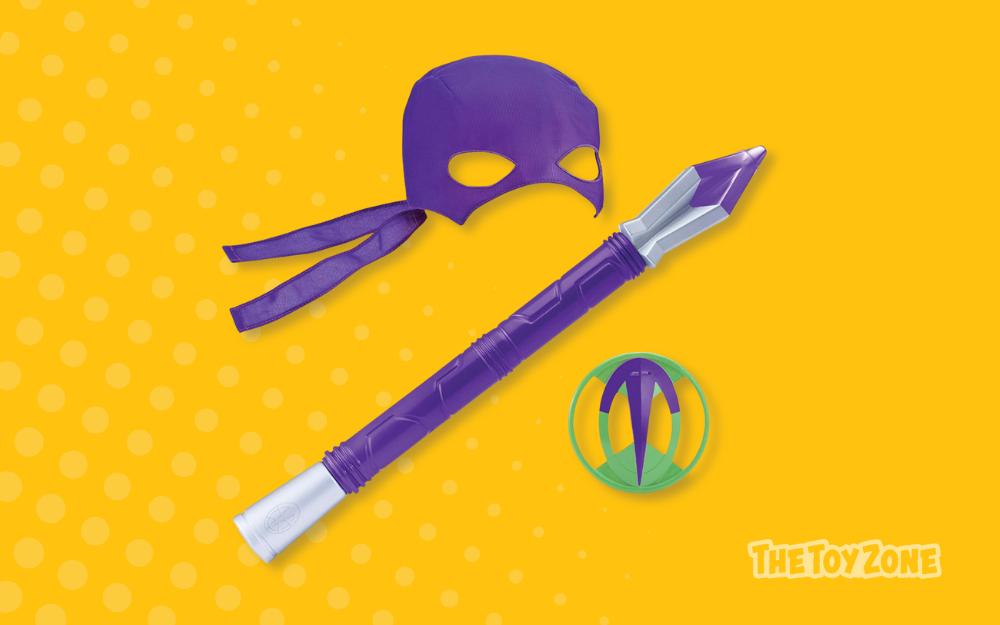 Recommended age: 4 years and above
Last but not least, this one's for all the Raphael fans out there, as it includes Raph's signature training tonfa plus his red bandanna mask and 2-in-one t-emblem throwing star. These sets are great roleplaying toys as they are affordable and provide enough authentic character cues for kids to fill in the rest with their imagination.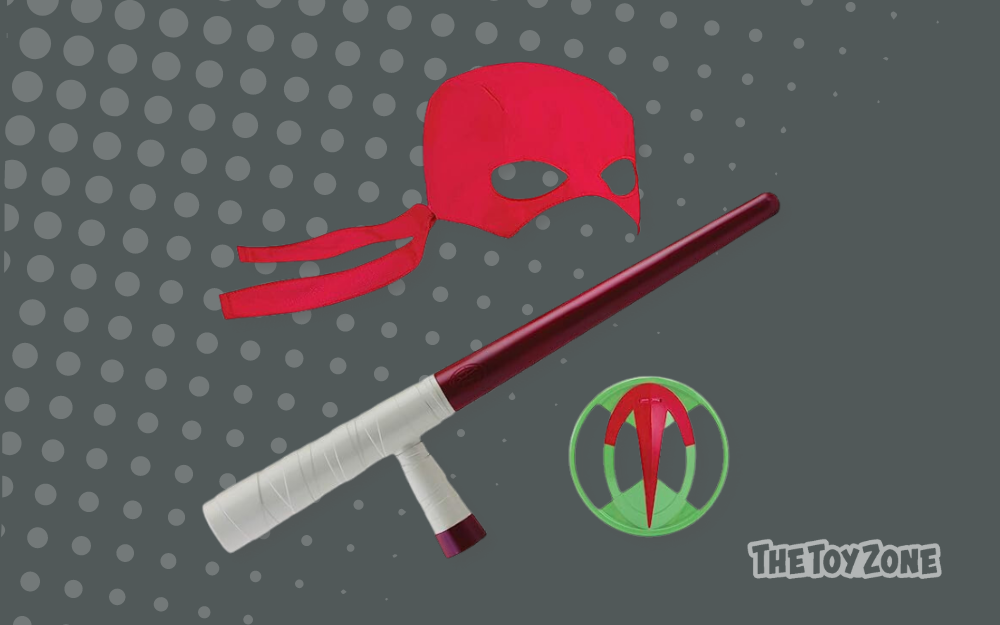 Recommended age: 4 years and above
💡 Tip: If the shell is your kids' favorite thing about being a Ninja Turtle, they may prefer these roleplay sets which include a shell, a bandanna mask, weapons and throwing stars.
This option is less of a roleplay toy for little kids and more of a movie prop replica that older kids and adult TMNT fans will appreciate. It's based on the 1990 Teenage Mutant Ninja Turtles film and looks just like Casey Jones' mask in the movie. This hand-painted replica is beautifully crafted and features adjustable straps to wear or display on the wall.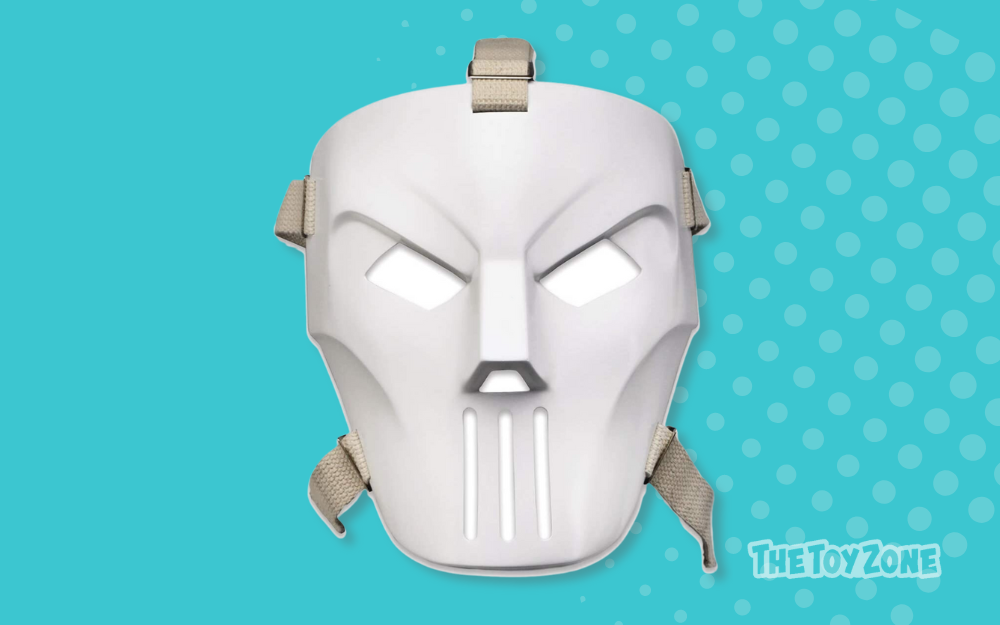 Recommended age: 14 years and above
---
Best TMNT Gadgets
Having their very own watch is a great way to get kids more comfortable with the concept of time. This watch has a digital display, so it's easier to grasp, but it also includes minute markings to help kids learn how many minutes are in an hour. It has exciting features like flashing LED lights, an adjustable reptilian strap and a quality watch face with TMNT graphics.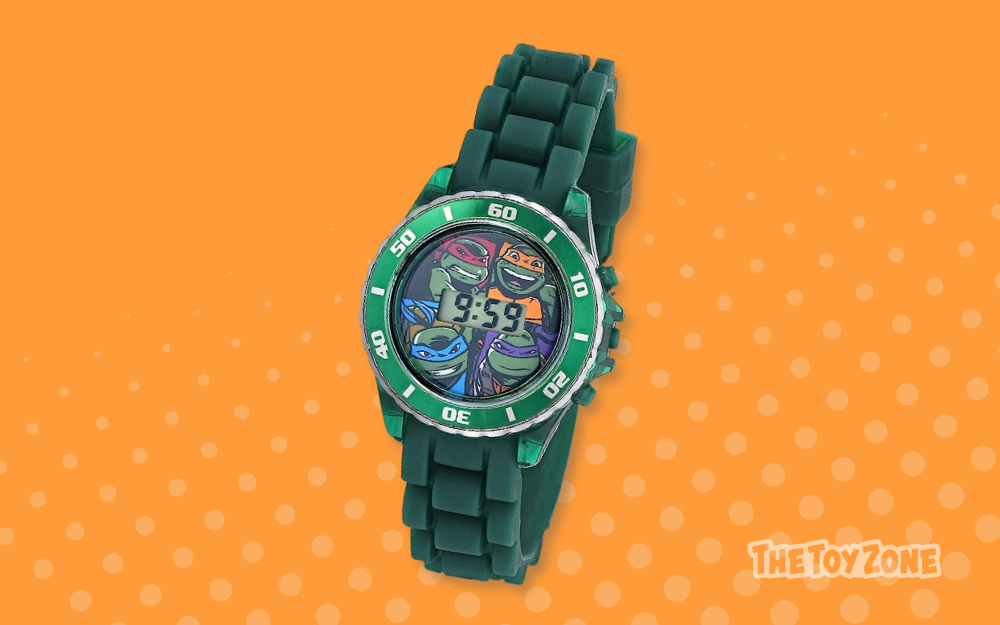 Recommended age: 3-10 years
One thing Ninja Turtles and human children have in common is that they love pizza. This fantastic gadget pays homage to the turtles' favorite snack with TMNT graphics and is a great way to make pizza quickly and easily without mess. It works with handmade pizza dough and frozen pizzas, making your pie as gourmet or convenient as you like.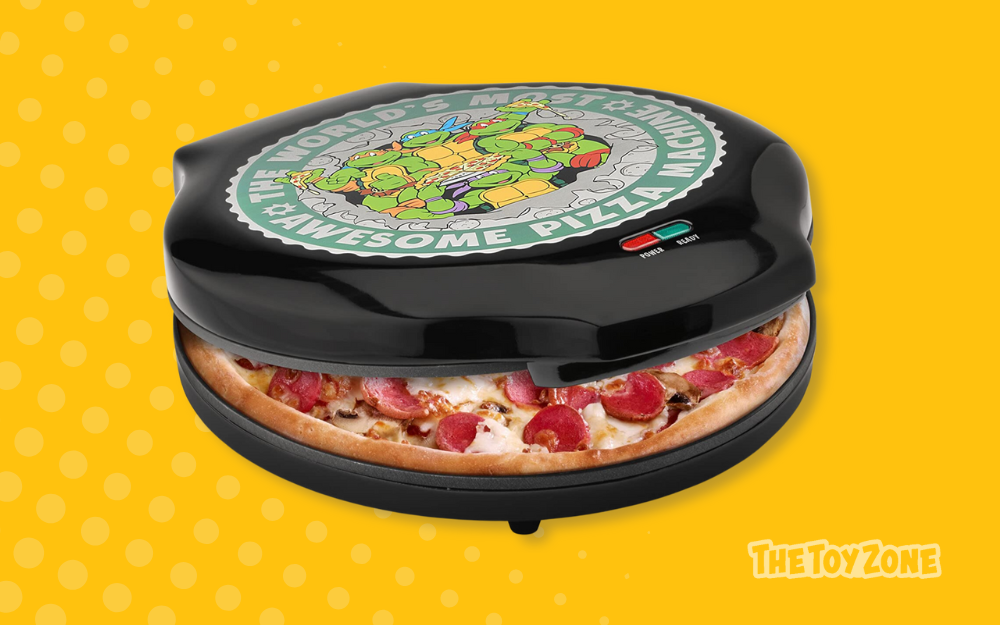 Adult supervision required
Everybody loves pinball and it's even more fun when you can play it on a proper arcade machine. However, pinball machines are costly and very bulky. So what's the next best thing? A miniature TMNT-themed one that fits in the palm of your hand. Despite being tiny, this fully functional pinball machine boasts two high-definition LCD screens with lights, sounds and multi-level play.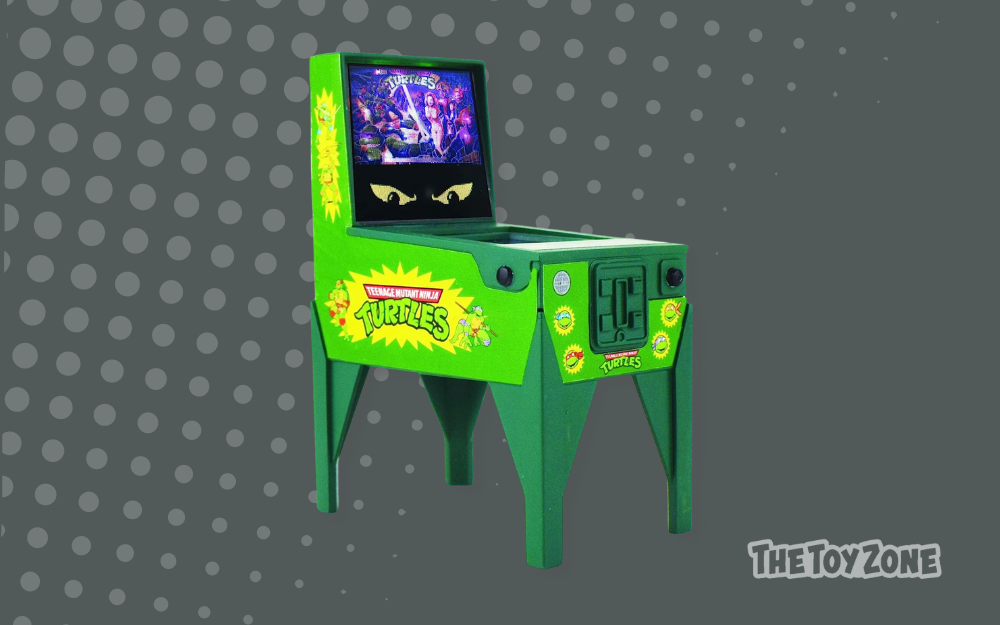 Recommended age: 8 years and up
---
Best TMNT Nintendo Switch Games
For kids who love their Switch, there are many great TMNT games. This package is perfect for older kids and includes 13 classic Teenage Mutant Ninja Turtles games. These games genuinely recapture the nostalgia of the 1980s TMNT show and retro arcade games. But thanks to modern technology, the controls are much smoother and some offer online play.
Recommended age: 13 years and up
If you want to play with friends, Shredder's Revenge is a great choice as it accommodates up to six players. It's also slightly less brutal, making it more accessible to kids, who will also love the included Ninja Turtle stickers and art booklet. However, it retains the nostalgic 1980s pixelated graphics, arcade-style gameplay and some fresh mechanics to spice things up.
Recommended age: 10 years and up
---
Best TMNT Arts & Activity Sets
This is the ultimate affordable Ninja Turtles toy for crafty kids. There is so much to have fun with here, including a coloring book, coloring pen, 50 TMNT temporary tattoos and a Rex-Man door hanger. And while you may find it strange that there's only one coloring pen, this is no ordinary coloring book – you can use the same pen everywhere and watch a rainbow of colors emerge.
Recommended age: 3 years and above
This mega Ninja Turtles activity set is even more generous than the last one. With a sizeable spiral-bound coloring book, a puzzle and game book, a sticker book with over 1000 stickers, a name tag and more, this will keep kids occupied for weeks. Activity sets are a great way to entertain kids while traveling; this one even comes in a handy carrying case.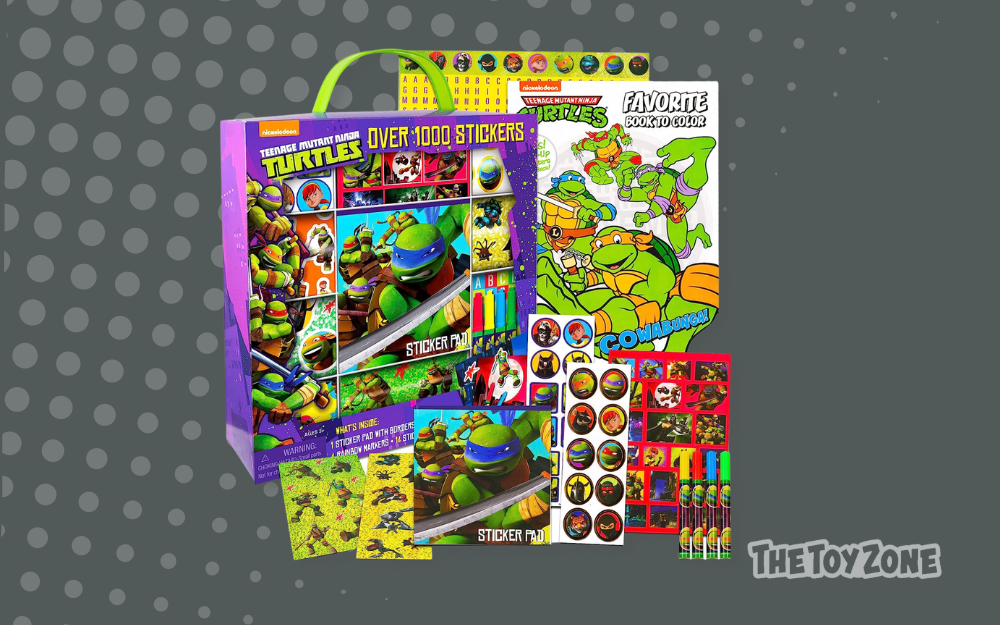 Recommended age: 4 years and above
Help your aspiring chef cook up the pizzas of their dreams with this Ninja Turtles Pizza Cookbook. This cheesy cookbook features 65 righteous recipes, from old-school classics like New York-style pepperoni to more experimental ones like dessert and breakfast pizzas. It even teaches you how to make the ultimate pizza dough and of course, each recipe is TMNT themed and accompanied by fun graphics and quips.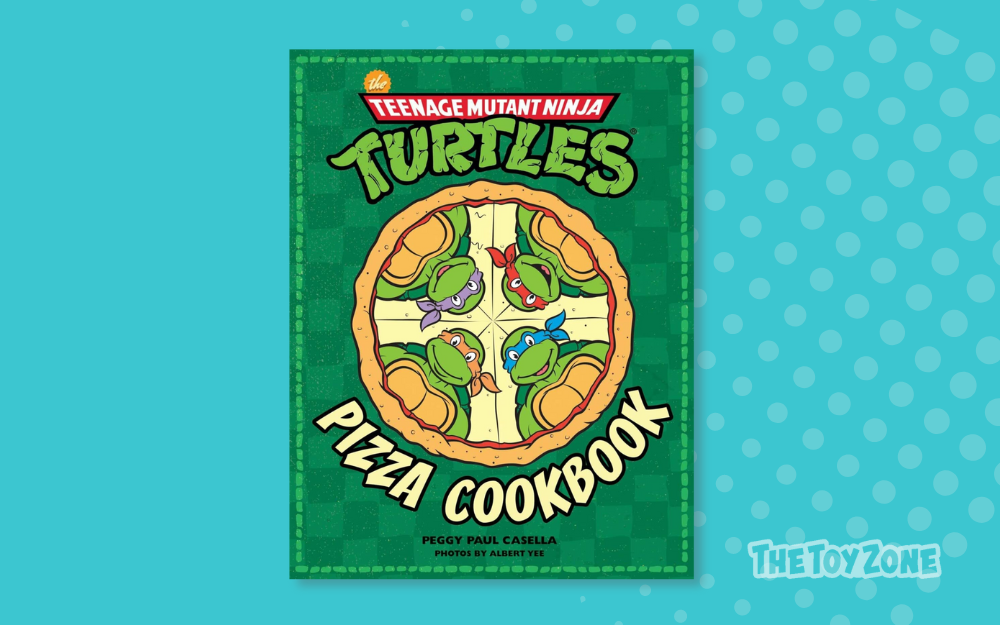 Adult supervision required
💡 Tip: Slice up those delicious pies in style with this pizza cutter made to look like Raph's signature sai.
---
Frequently Asked Questions About Ninja Turtles Toys
🙋 What age group is TMNT for?
Answering this is a little complicated as it depends on which TMNT iteration you refer to. Although the original comics created by Eastman and Laird have a dark tinge, the 1980s cartoon is aimed at young kids around the ages of 4-8.
On the other hand, 1990s live-action films are recommended for kids aged 8-11 as they are also slightly darker in tone. The 2014 film is still more adult, rated PG-13, due to realistic violence.
And in a full circle, both the 2003-2009 series and the 2018 Rise of the Teenage Mutant Ninja Turtles are appropriate for young children, though both contain elements that older kids can appreciate.
🙋 Who are the Teenage Mutant Ninja Turtles?
The four Ninja Turtles' names are Leonardo, Michelangelo, Raphael and Donatello. Or, as they're more affectionately known, Leo, Mikey, Raph and Donnie. Some readers may already know or have guessed this, but the Ninja Turtles are all named after famous Italian Renaissance artists.
This is quite surprising when you consider that most of the inspiration for the Ninja Turtles comes from Japanese martial arts — they are ninjas, after all. But though the original creators planned to give the turtles ninja-sounding names, they couldn't come up with anything that sounded authentically Japanese, so they decided to name them after their favorite artists instead.
🙋 What is the story behind the Ninja Turtles?
Each new version of the Teenage Mutant Ninja Turtles deals with their backstory slightly differently. However, in most versions, the Ninja Turtles are created when four baby turtles are exposed to radioactive ooze, which turns them into humanoids.
They grow up in the sewers of New York City under the guidance of Splinter, a mutant rat who adopts the turtles and teaches them ninjitsu. The four become expert ninjas on top of the extra strength they gained from the radioactive ooze and thus spend their time-fighting evil in New York City — and eating pizza.
---
So… What Ninja Turtles Toy Should You Get?
That depends on the little ninja you're buying a toy for. If they love engaging in imaginative roleplay, one of the action figures or playsets could be ideal. But if building things is more their jam, one of the LEGO or Mega Bloks sets might be right up their alley.
Also, consider whether they'd prefer a toy based on the 1980s cartoon series or more recent editions such as Rise of the Teenage Mutant Ninja Turtles.
Did your fave TMNT toy not make the list? Pop us a message and let us know what it is.
Be sure to look at our large list of 78 iconic toys from the 2000's.