15 can be a tumultuous age, full of friendship drama, unrequited love, and the desire to be independent mixed with real fears about stepping out into the unknown. And in my case, some very questionable fashion and hairstyle choices! At the same time, when you're 15, the world is full of fun to be had, things to laugh at hysterically, new experiences and endless possibilities for the future. The lows are low and the highs are high, and your interests can change from one month to the next!
For that reason, 15-year-olds are notoriously difficult to shop for, so I don't blame you for seeking some help. But never fear, because through extensive research reading feedback from teens themselves, I have put together a list of teen-approved gifts that will make you by far the coolest adult in the room. You'll have to have a little knowledge about the teen you're buying for (teen's are individuals after all), but I've included options to suit a wide range of interests and tastes so it shouldn't be difficult to pick the right one for her. So without further ado, let's dive into the wonderful world of being 15!
Gifts for LEGO Builders
This beautiful Botanical Garden set will make a lovely addition to any plant and LEGO-loving teen's bedroom. The LEGO plants surrounding and peeking out of the transparent greenhouse are inspired by real species from around the world, so she can learn about exotic flora as she builds. And all the extra details like the rotating butterflies in the greenhouse dome are just the cherry on top!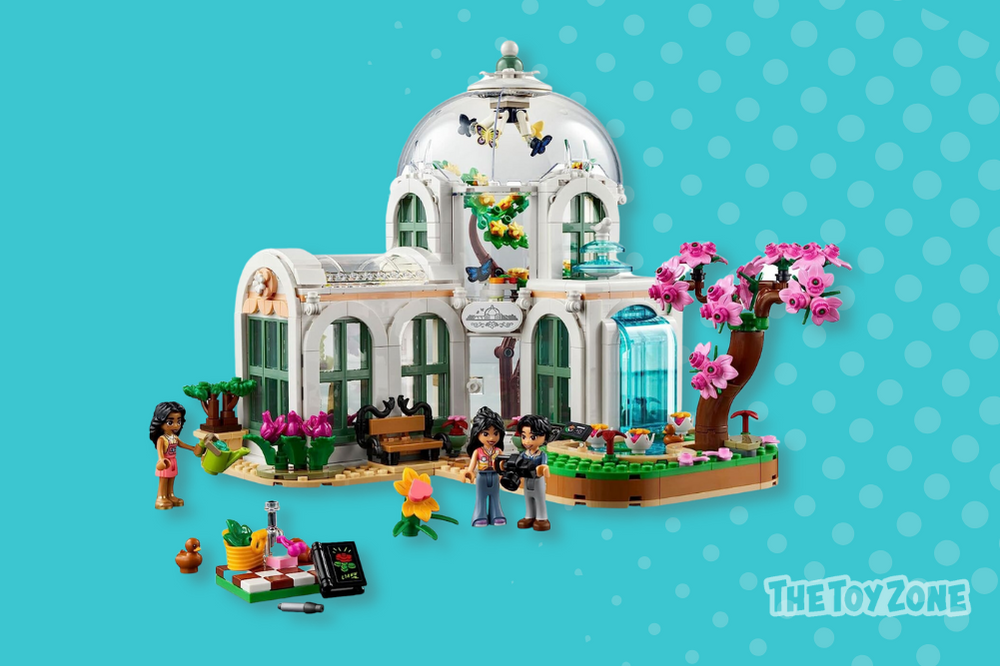 Potterheads will go wild for this stunning rebuildable Patronus set. With the 754 pieces, teens can build an eye-catching model of Harry's stag patronus or Lupin's wolf one. Both patronuses look amazing, with posable legs and translucent elements to give them a ghostly glow. Included in the set are Harry and Remus minifigures complete with wands that show the patronus spell being cast!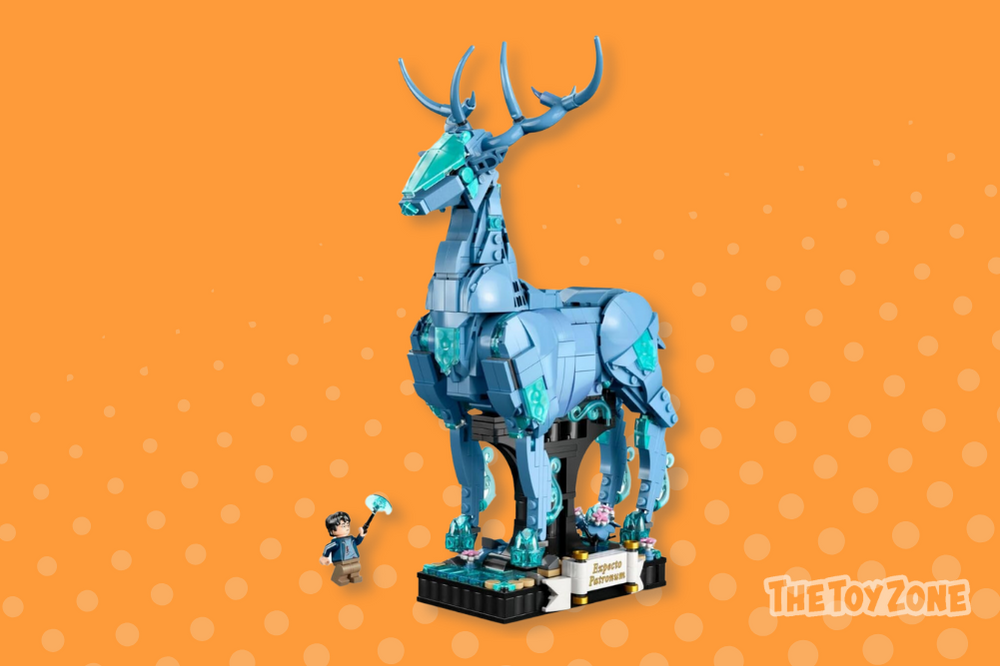 This set is rated 16+ because it's a complex build, which makes it perfect for LEGO aficionados looking for a challenge. Bookworms will also love the quaint bookshop building, with its detailed interior including bookshelves, a reading nook and more. Plus, the enclosed modular aspect really adds to the mystery – removing the walls to see inside feels just like walking into a cozy bookshop packed with treasures to discover!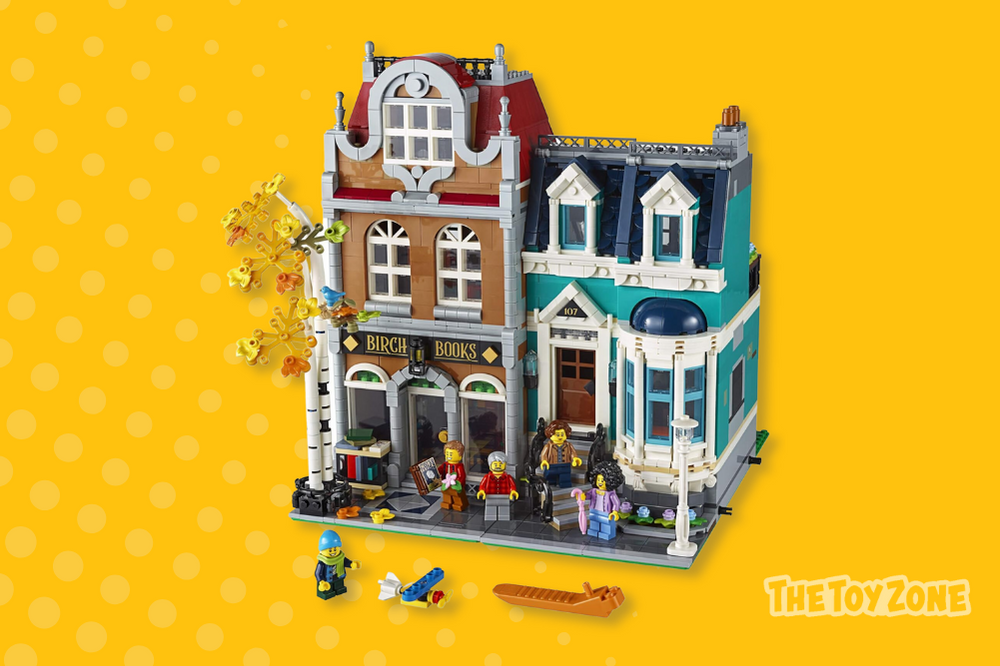 Fancy knowing what to buy 16 year old boy? We have another guide focused on that gender and age.
---
Gifts for Gamers
Gamers are always looking for new tech that will improve their gaming experience, and for PC gamers, one of the most useful items is a good gaming keyboard. This option not only allows for super fast gameplay, but it greatly decreases wrist strain with its cute and comfy cloud-shaped palm rest. Teens will also love the mood lighting and the possibility of customizing the keys with colorful keycaps!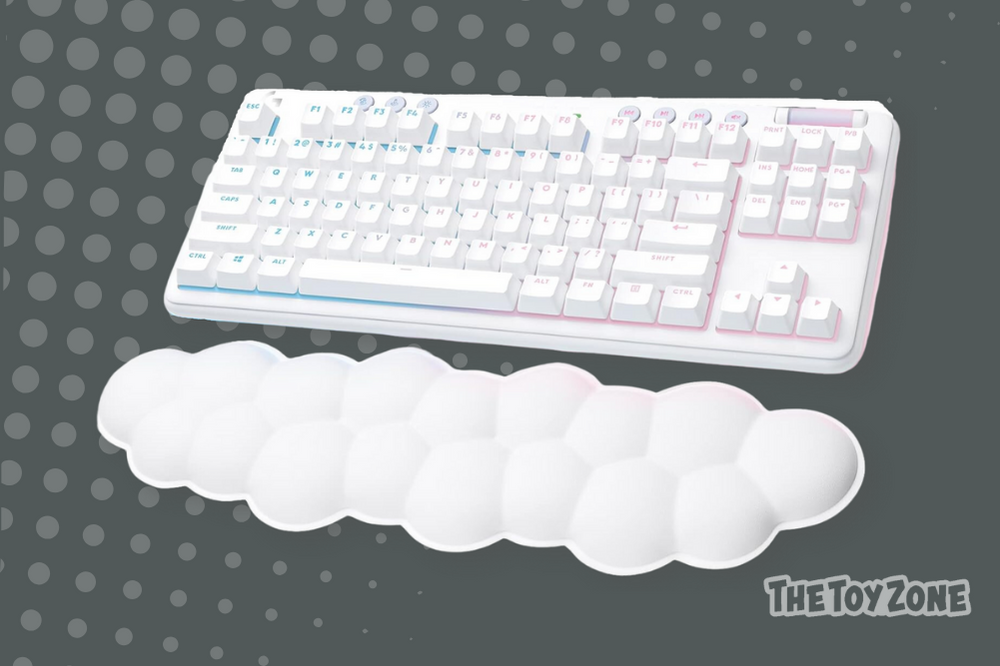 Whether your teen plays on an Xbox, Ps5 or Nintendo Switch, this Toddler Groot Controller Holder is a super useful gift as it keeps the controller out of the way while it charges or is not in use. It's also a super cute desk ornament, especially for Guardians of the Galaxy fans. Let poor little Groot graciously hold your controller or smartphone and keep your desk tidy!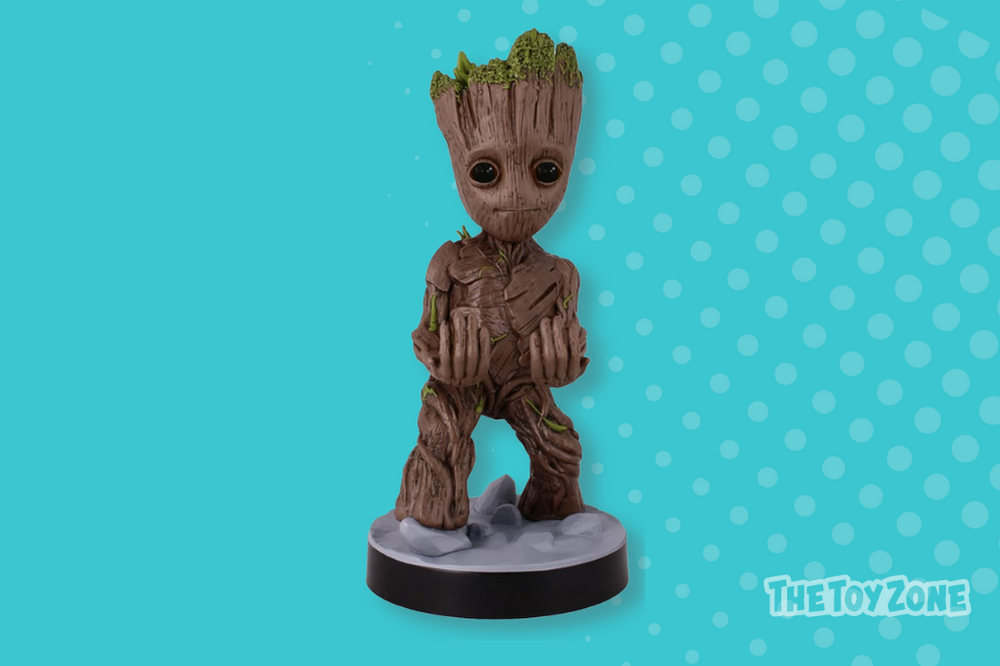 Dive into the golden age of arcade gaming with this charmingly retro manga. Set in 1991 Japan, it tells the story of Akira Oono, who one day humiliates the self-professed "arcade king", Haruo Yaguchi, with her gaming prowess. And to make it worse, she is in his class at school! This is the ideal gift for girls who enjoy manga as well as retro arcade games.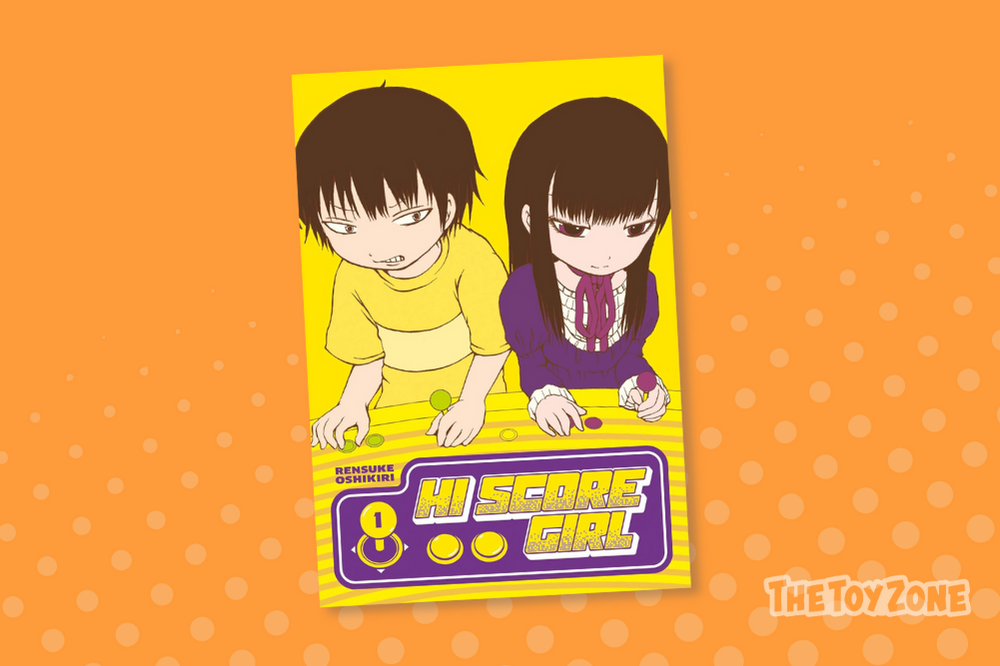 ---
Gifts for Young Artists
With embroidery artists all over Instagram making beautiful and trendy pieces, needlework isn't just for grandmas anymore! This kit from Picoey is perfect for beginners who want to dive into the world of embroidery. With 4 pieces of embroidery cloth featuring 4 different patterns, 2 hoops and plenty of needles and thread, she'll have everything she needs to build the confidence to try patterns of her own!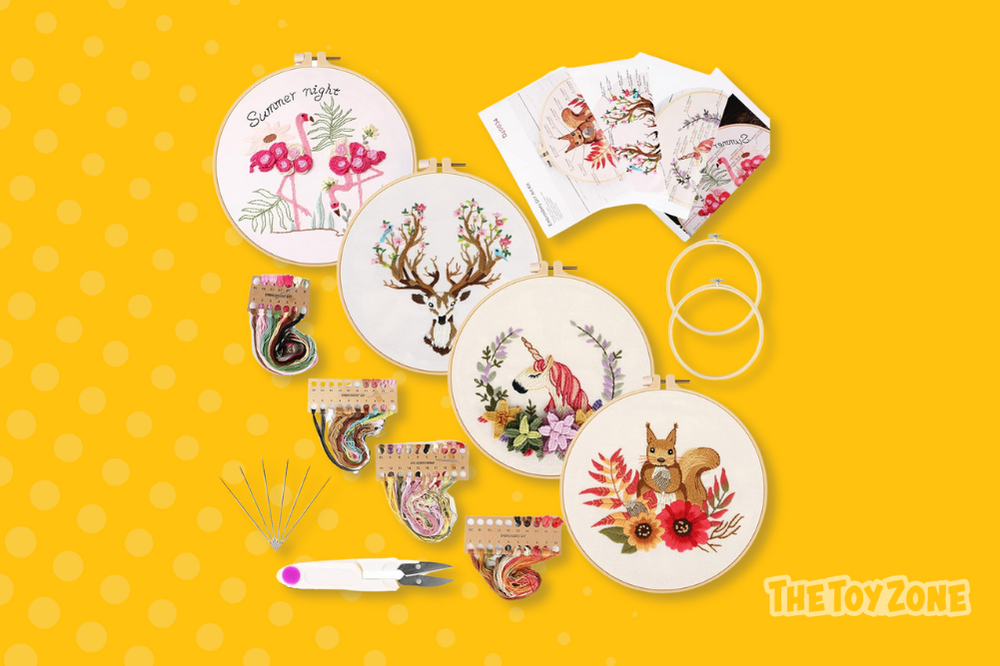 Another fantastic beginner's kit, this one is for teens who'd like to get their hands dirty sculpting some pottery. It comes with 2kg of premium air-dry clay, a variety of sculpting and glazing tools plus a step-by-step pottery guide. The kit is designed for two, so she can have fun with a friend (or you!) making all the gorgeous bowls, vases, plant pots and sculptures her heart desires.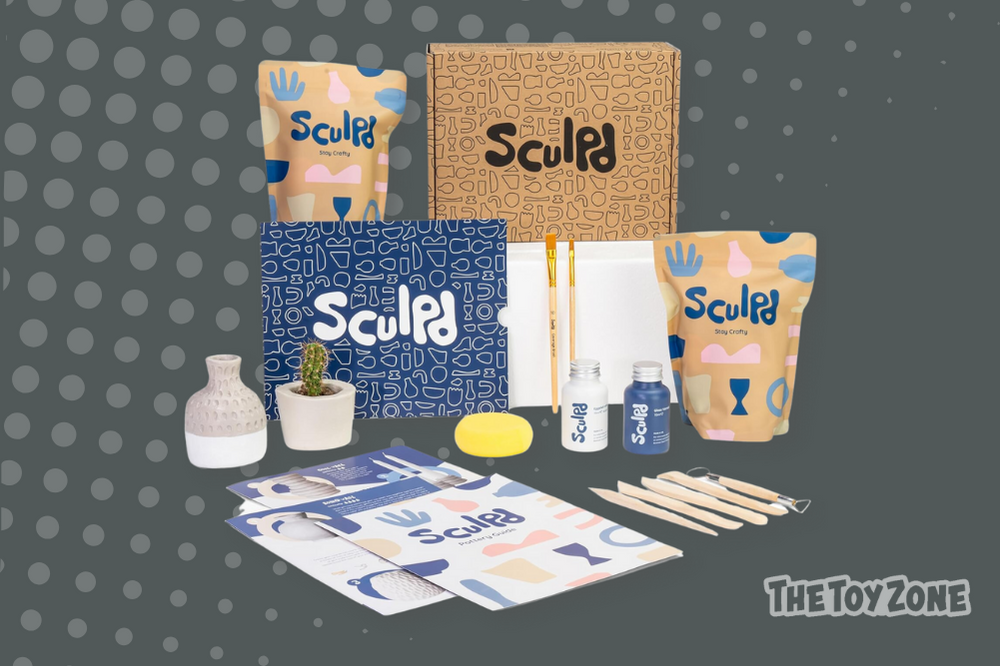 For teens who enjoy classic art mediums, you can't go wrong with this watercolor set. Along with the 36 shades of quality paint, it includes 10 sheets of watercolor paper, a brush, a drawing pencil and sharpener, and a pen you can fill with water so there's no need to dip! This is the ideal set for those who like to paint on the go as it's so compact.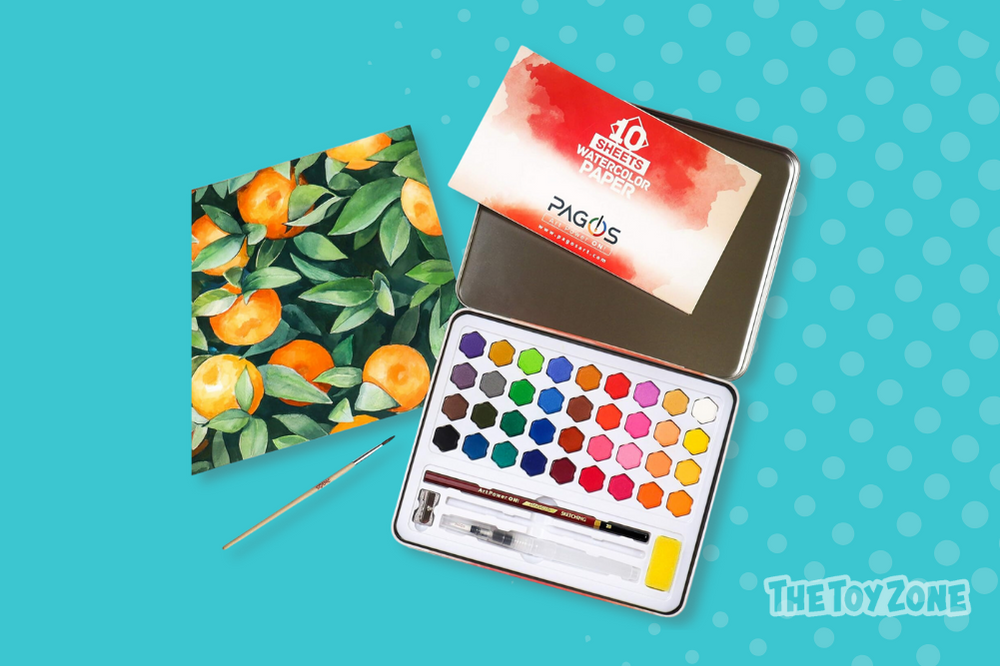 ---
Gifts for Sporty Girls
With their strikingly vibrant retro design, these Rainbow Rider skates are perfect for teens who want to stand out at the roller rink. But don't worry, they're not style over substance – made from durable fade- and scratch-resistant vinyl and high-impact die-cast aluminum, these will support your feet and last a long time. Plus, thanks to their ankle padding and curved collar, they're comfy enough to wear all day long!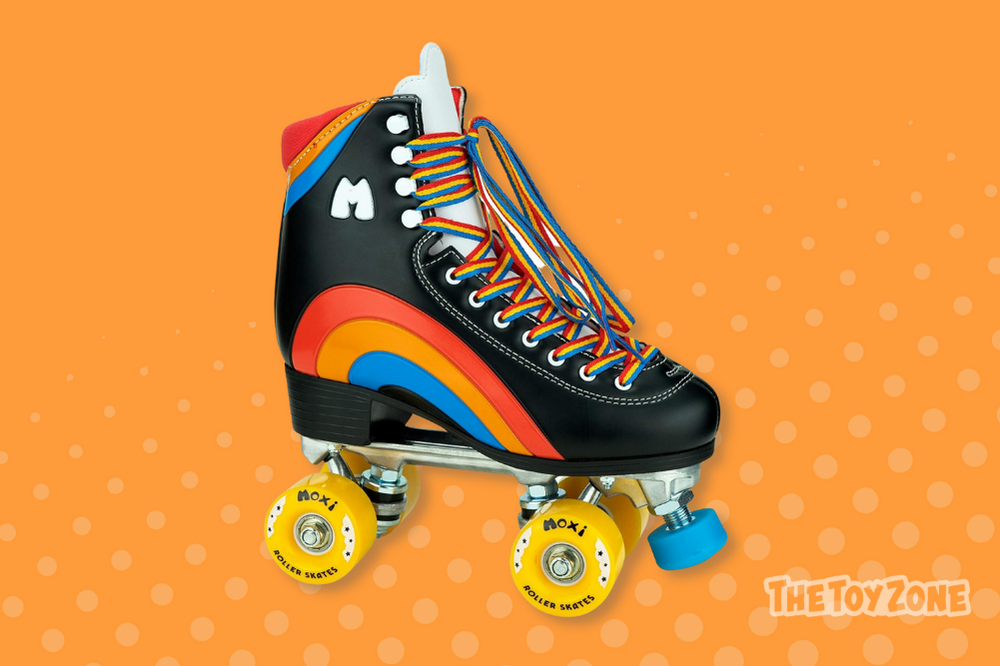 As every sporty girl will tell you, you can never have enough good sports bras, so this is a great choice for any active teen. With this option from Nike, she will feel confident enough to go all out with her training, knowing that she's well supported in style! It also features Dri-fit technology to keep her cool and comes in both classic and more eye-catching designs.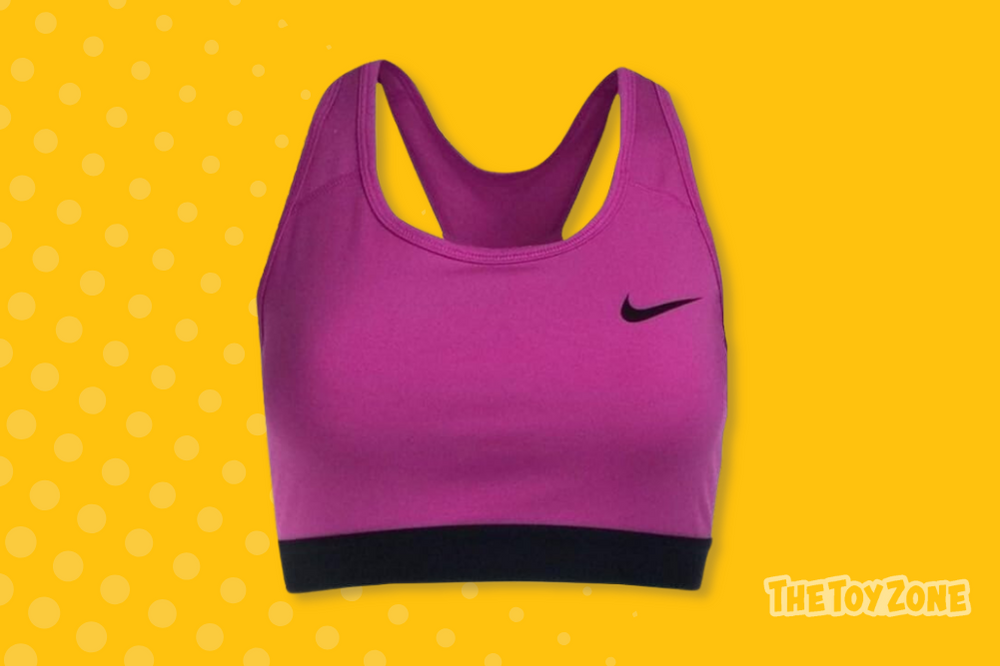 Whether you swim or play soccer, you need a good duffle bag to hold all your gear, and this large, stylish option from Under Armour is definitely up for the job. The vented side pocket is perfect for shoes or laundry, and the water-resistant construction makes it suitable for swimming pools and changing rooms. This bag has everything – the zipper pull even doubles as a hair-tie in emergencies!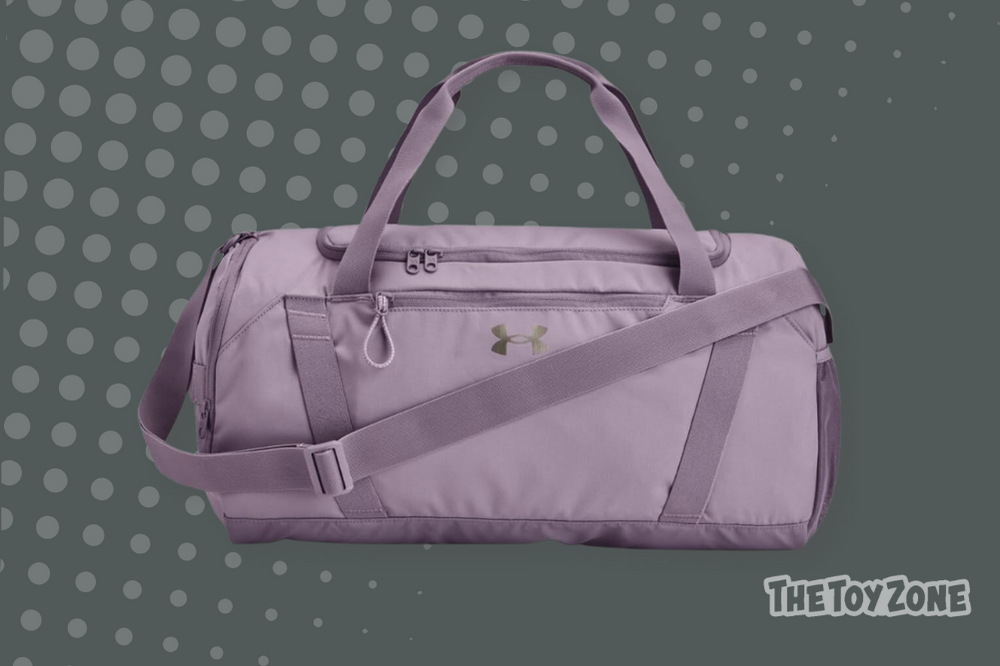 ---
Gifts for Young Photographers
Explore a different side of photography with these cyanotype pretreated fabric sheets. Cyanotype photography allows you to create stunning white and blue images on paper or fabric with no camera involved. It's a method that hearkens back to the origins of photography and a wonderfully hands-on approach, so it's ideal for teens who enjoy experimenting with different techniques. And with this option, you can even wear your creations!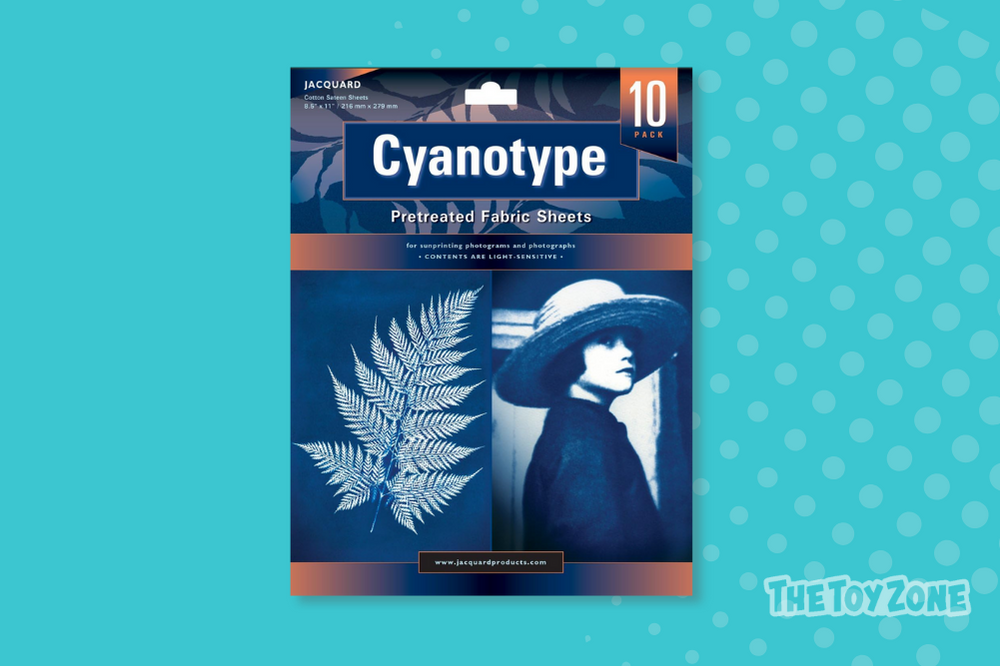 Polaroid cameras are super fun, but they are pretty clunky to carry around. But with the Hi-Print Polaroid photo printer, you can take photos on your phone and print them later, or right then and there. This nifty little printer is small enough to take anywhere and connects to your smartphone in a jiffy via Bluetooth. It couldn't be easier to print high quality, vibrant photos!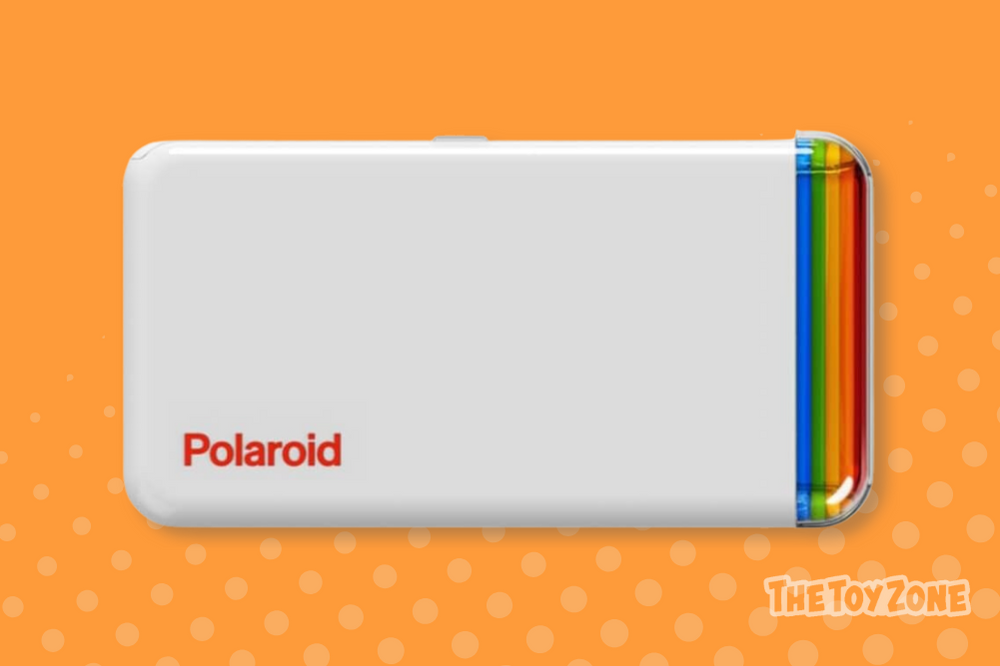 This book is perfect for anyone who wants to hone their technical photography skills as well as fostering their creativity. It's packed with fun prompts you can interpret however you wish, whether you're a street, studio, or landscape photographer. With pages to stick in your photos, it's a nice way to track your progress over time, and it's great to have on hand when you're stuck for ideas.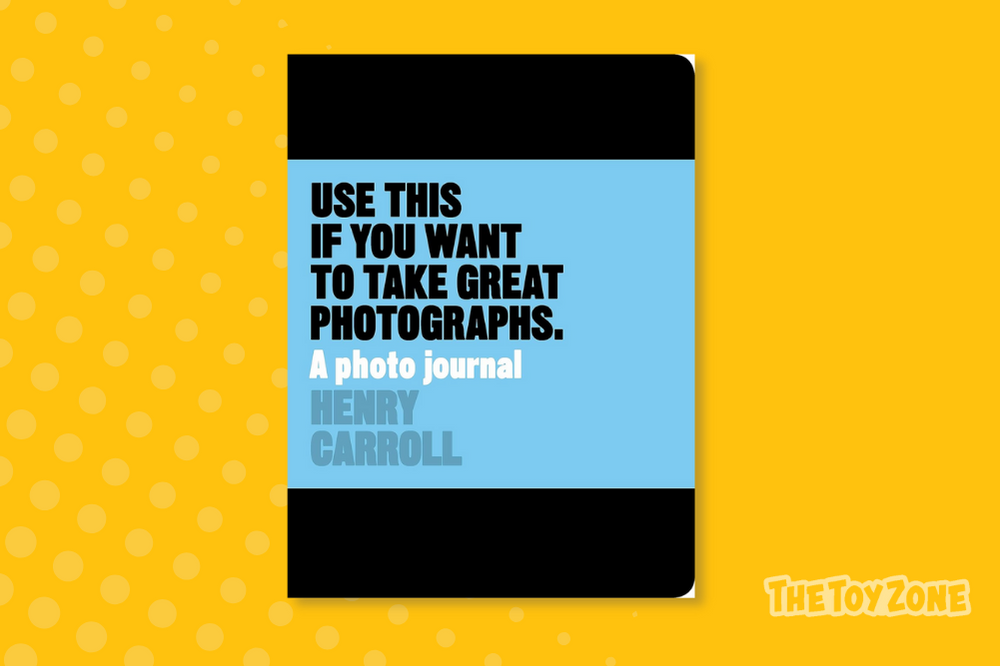 ---
Gifts for STEM Students
The world is full of messages telling us that science isn't for girls, so this book is important counter-messaging. It reminds us that the history of science is brimming with women who changed the world and our understanding of it. Featuring 50 trailblazers like Marie Curie and Jane Goodall, Women in Science is accessibly written and full of fun illustrations that make it a delightful read.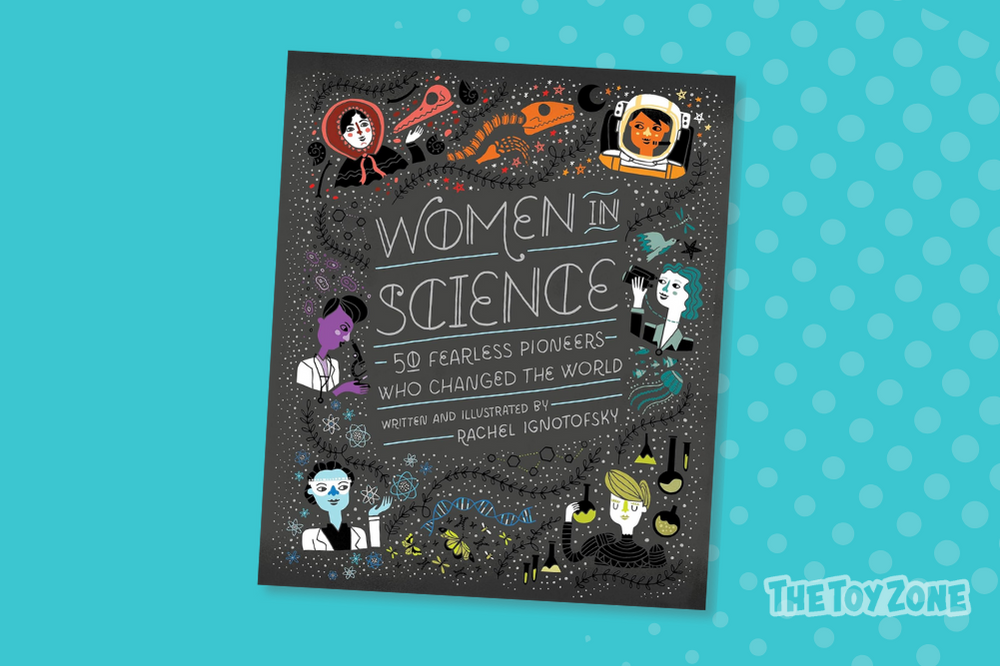 Snap Circuits Extreme is much more extensive than prior Snap Circuits sets, so it's ideal for teens interested in electrical engineering. With this kit, she'll be able to build an adjustable light controller, an AM radio, a lie detector and so much more! Snap Circuits definitely helps to demystify electronics and it's a great stepping stone to working with electrical components from scratch.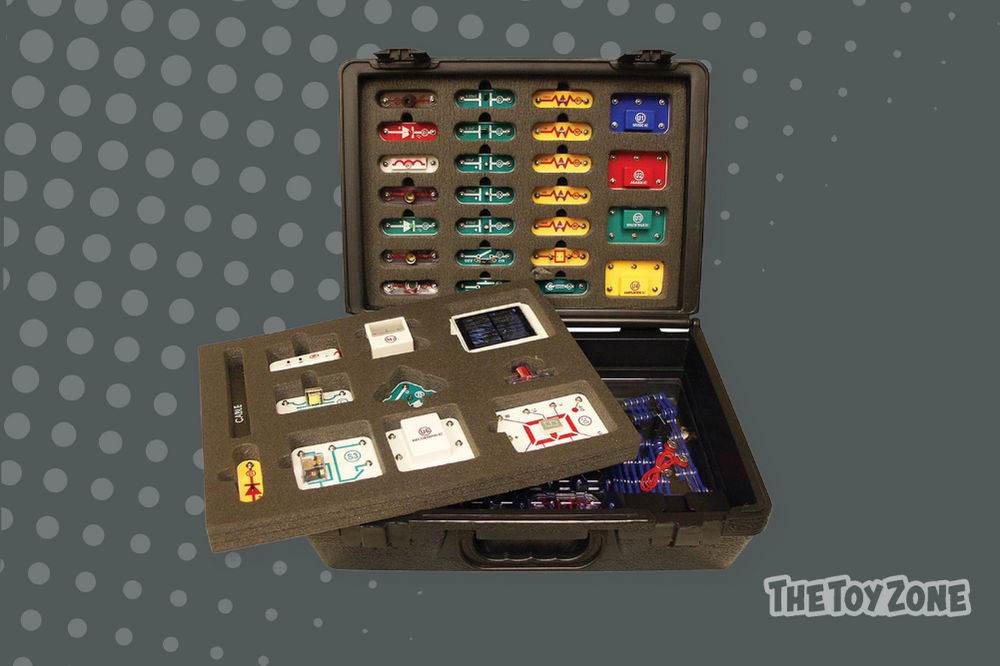 If robotics is her jam, this ELEGOO Penguin Bot is an excellent choice. First, build the bot following the step-by-step instructions, then have fun with its pre-programmed abilities such as auto-follow, obstacle-avoidance and dancing. Then, it's time to program it yourself to make it do what you want! Don't worry, the helpful user manual is there to assist every step of the way.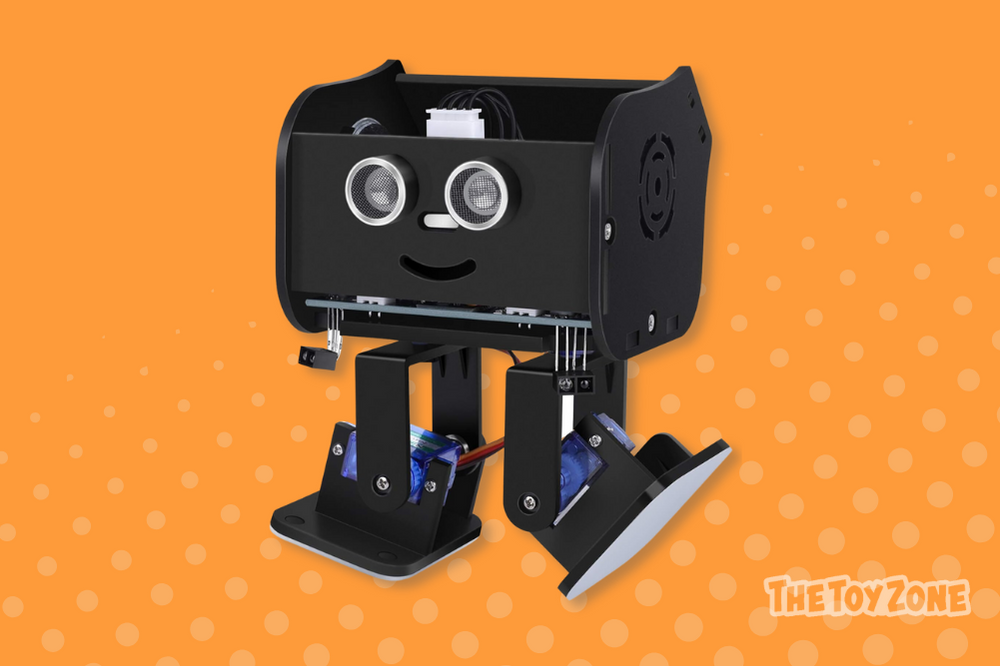 ---
Gifts for Book Lovers
A Wizard of Earthsea is the first book in Ursula le Guin's seminal series The Earthsea Quartet. Le Guin is up there with J.R.R Tolkien and C.S. Lewis as definers of the fantasy genre and masterful world-builders, and this book is the perfect way for teens to get into her work. Somehow both remarkably inventive and perfectly relatable, it's honestly a must-read for all fantasy fans!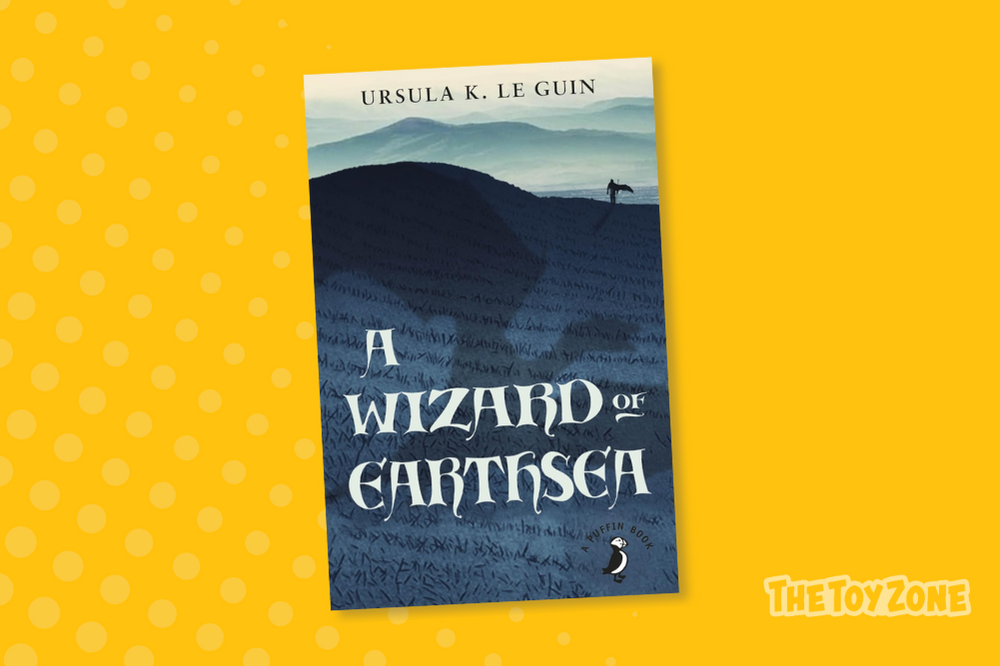 The genre-spanning YA novel Renegades will delight fans of sci-fi, action and romance alike. Imbued with extraordinary abilities, the Renegades are champions of justice and a symbol of hope to a crumbling world. The story follows Nova, a girl with a reason to hate them, and Adrian, a Renegade boy. It's a thrilling tale that reminds us humanity exists between the extremes of good and evil.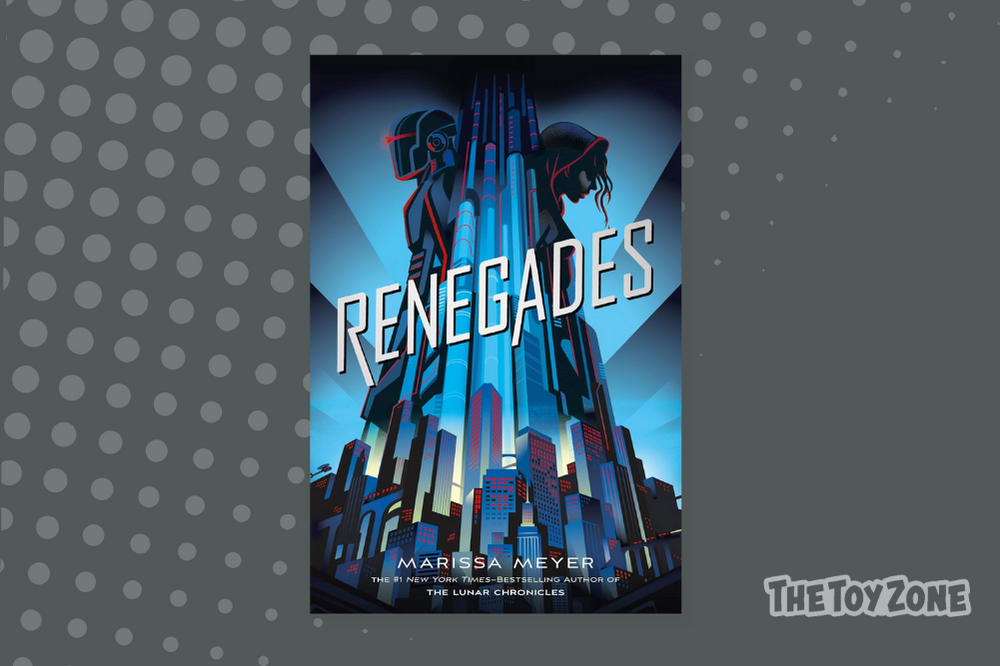 At 15, girls are very vulnerable to the pressure of beauty standards and tend to spend a lot of time thinking about how they are seen. This makes The Prettiest a very timely book for teens, as it perfectly encapsulates the double-edged sword of being evaluated for your looks – whether positively or negatively. It's also a beautifully empowering book of female friendship and solidarity.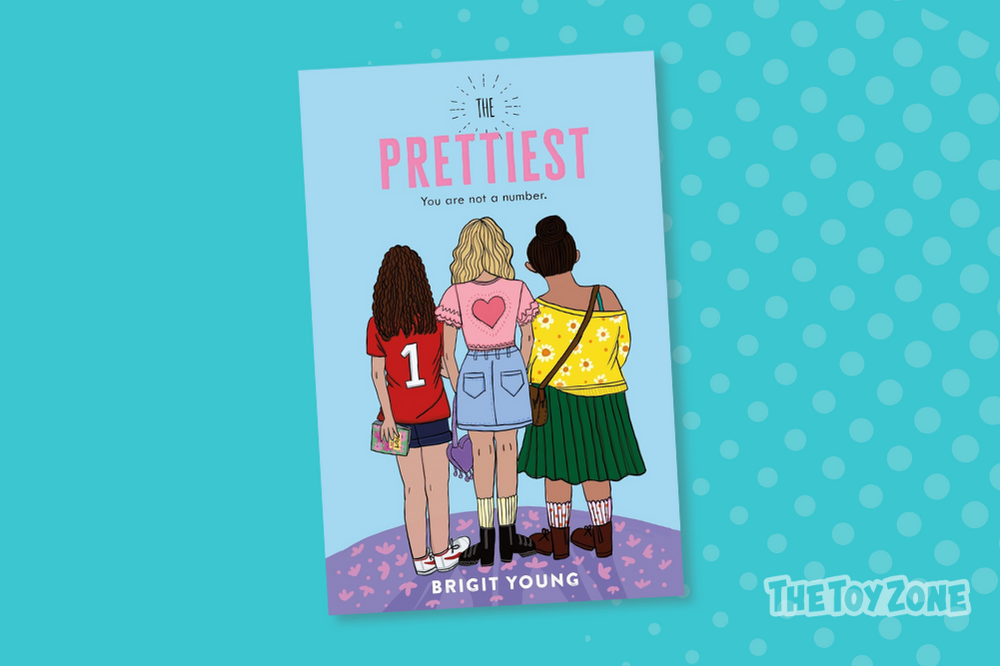 ---
Gifts for Young Writers
Start Where You Are is a wonderful book for anyone who writes to learn about themselves. It provides a calm and nurturing harbor amidst the storm of teenagerdom to reflect on her current life stage and to nurture her dreams for the future. Featuring the author's own paintings along with inspirational quotes and open-ended prompts, it provides just the right balance of guidance and space.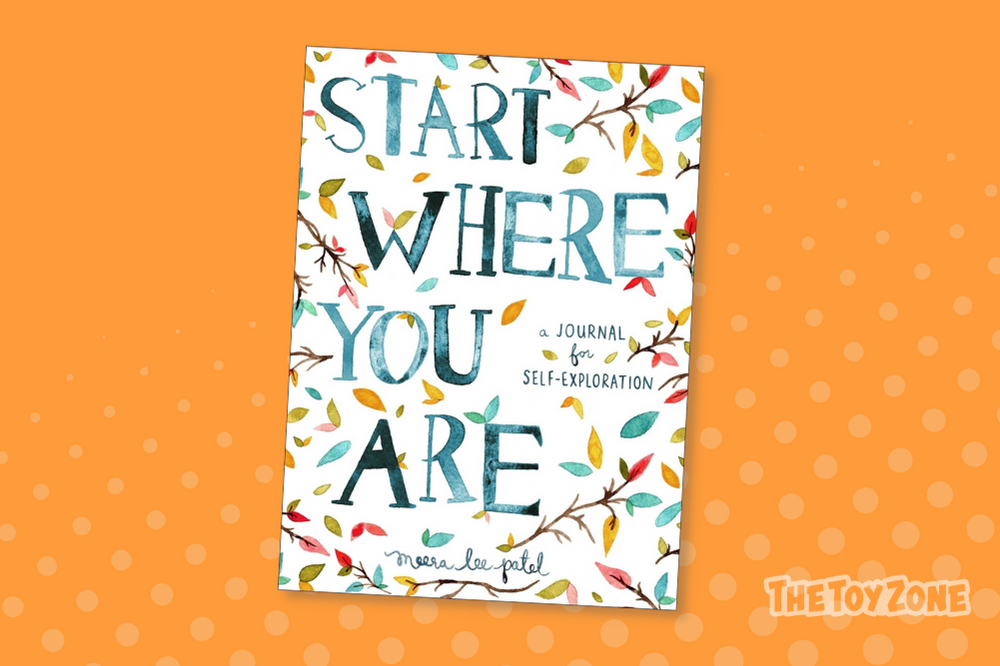 Every writer knows what it's like to be stumped for ideas, so these writing dice are a lovely way to get the juices flowing again. Simply shake them up to receive a setting in time and space, a type of narrator, information about a character and more! This is the perfect gift for teens who want to get into fiction writing but find it difficult to get started.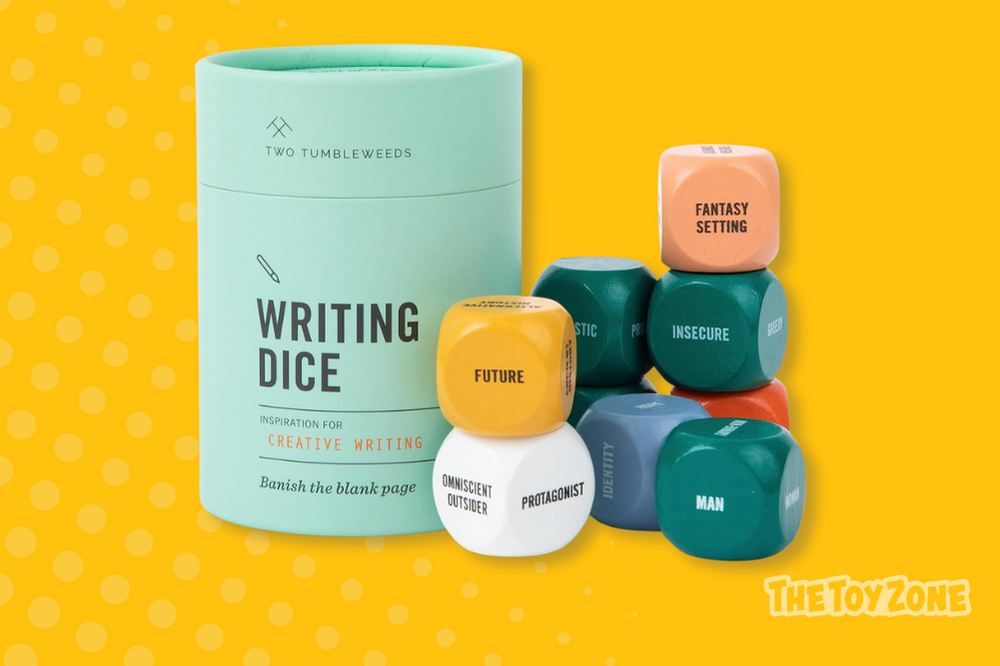 Decorate your journals, embellish your poems and add special flare to your letters with these pretty wooden stamps. Each stamp depicts a different flower or plant, making them great for teens who like a botanical aesthetic. The image they leave behind is vividly textured yet clear, so they're perfect for personalizing your notebooks or for decorating DIY cards.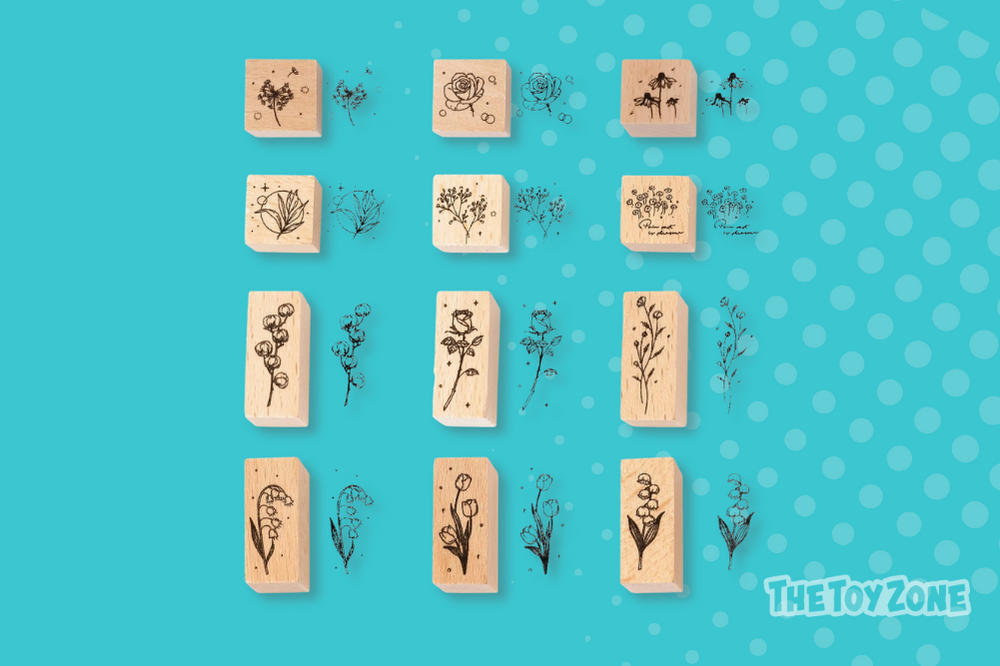 ---
Gifts for Animal Lovers
Gone are the days when coloring books were just for little kids! With its gorgeous images of intricately patterned cats to add life and color to, this book is perfect for cat-loving, crafty teens. Coloring is a great way to soothe yourself after a stressful day, and this one is an excellent choice as it boasts high quality, sturdy paper and single-sided pages to avoid bleed-through.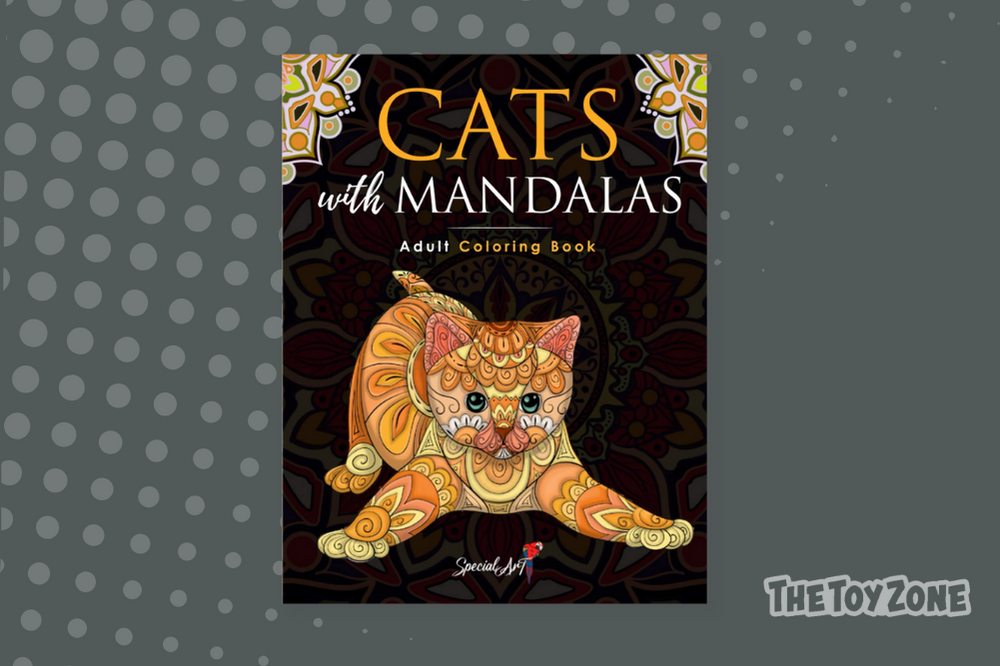 Barring owning loads of real pets, what better way to fill your life with animals than making them out of felt? This kit is the perfect option for crafty animal lovers, as it includes everything you need to make 12 adorable cats and dogs via the therapeutic craft of needle felting. All the tools are a cut above most felting kits, and the instructions make the process a breeze.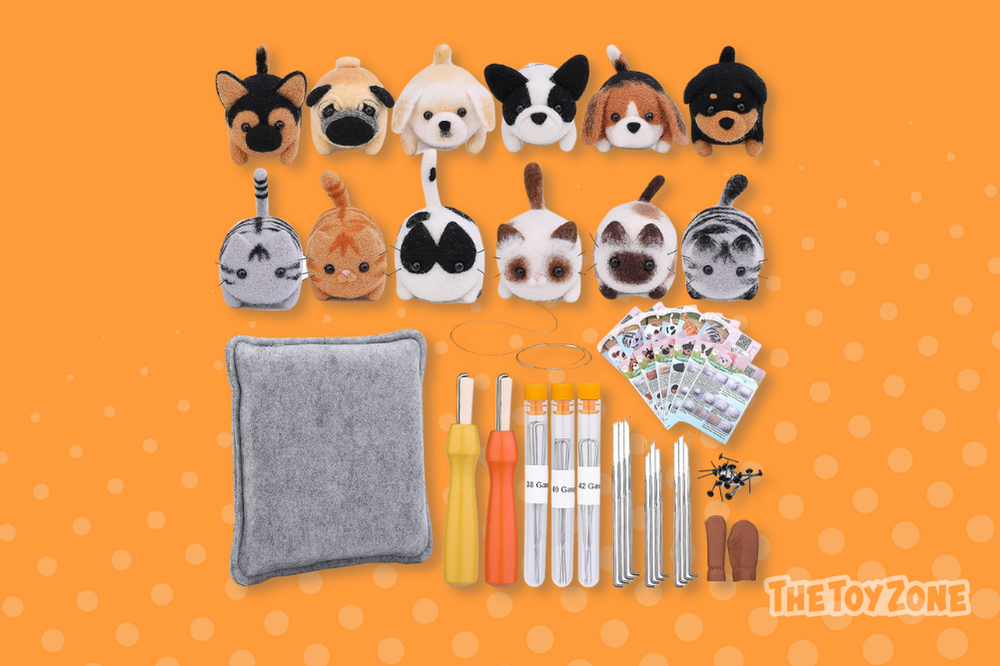 Moving away from the animals at home to the more exotic variety, Animalium is essentially a book of illustrations of 200 of the other species we share this planet with. Done in full color and exquisite artistic detail, Katie Scott's illustrations are absolutely beautiful. This is a great gift for animal lovers but also makes an excellent reference book for artists and illustrators!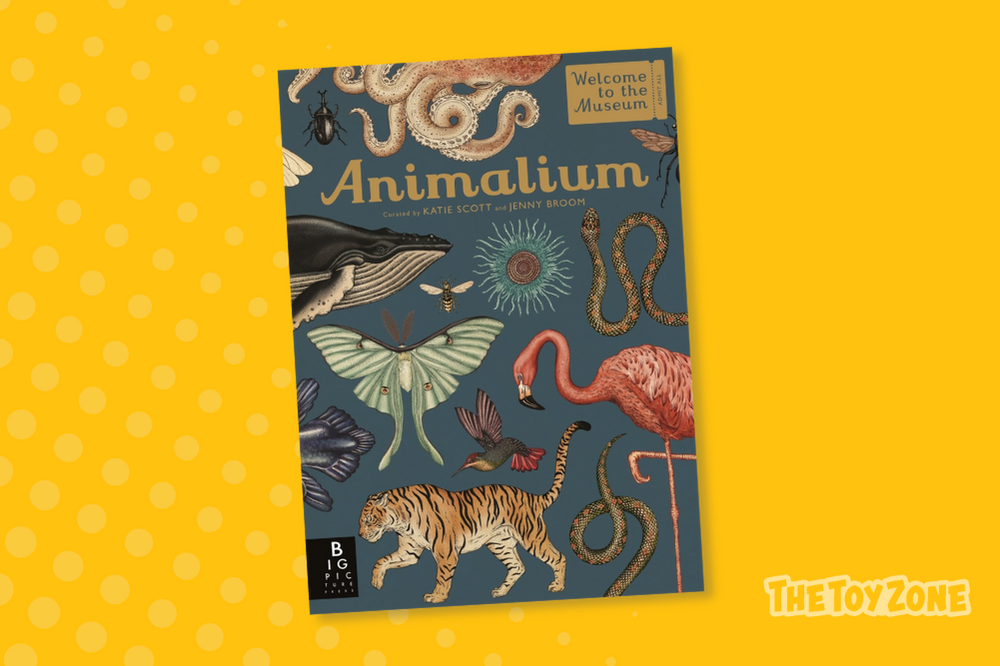 ---
Gifts for Environmentally-Conscious Girls
Almost all teens wear deodorant, but unfortunately most of the options available are full of chemicals that aren't great for your skin or the planet. Hey Humans is a much more ethical alternative as it's cruelty-free, made from all-natural ingredients and packaged in recyclable paper. It's also way kinder to your skin and will keep you sweat-free and smelling sweet without the negative consequences!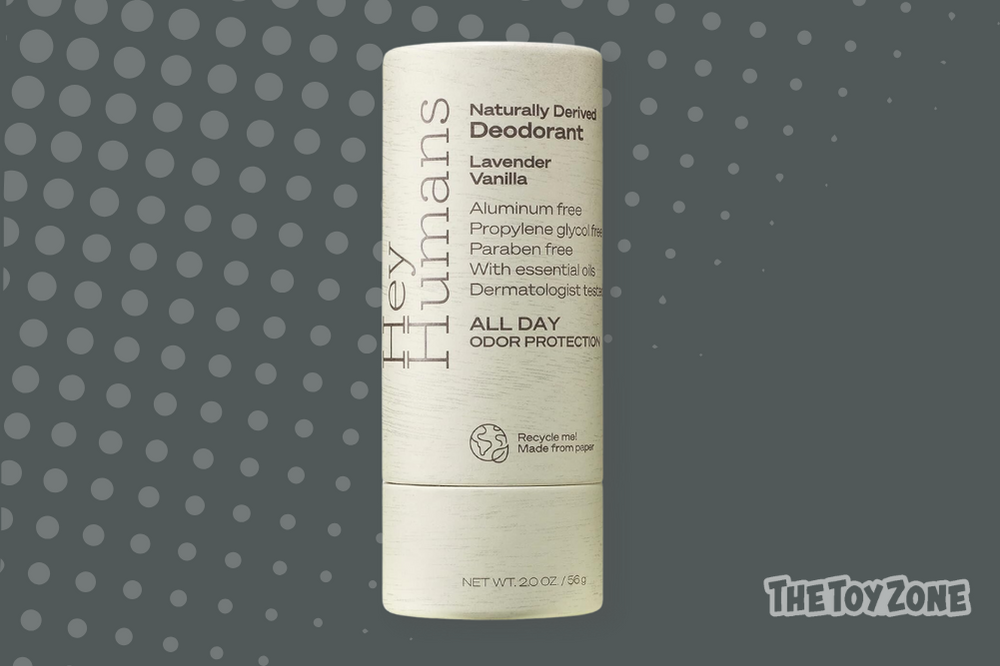 If your teen is plugged into environmental issues and the climate justice movement, she has almost certainly heard of Greta Thunberg, the inspiring young activist who sparked a massive movement for change when she herself was only 15 years old. This book is a compilation of all of Thunberg's groundbreaking and galvanizing speeches that is sure to inspire the young environmental advocate in your life.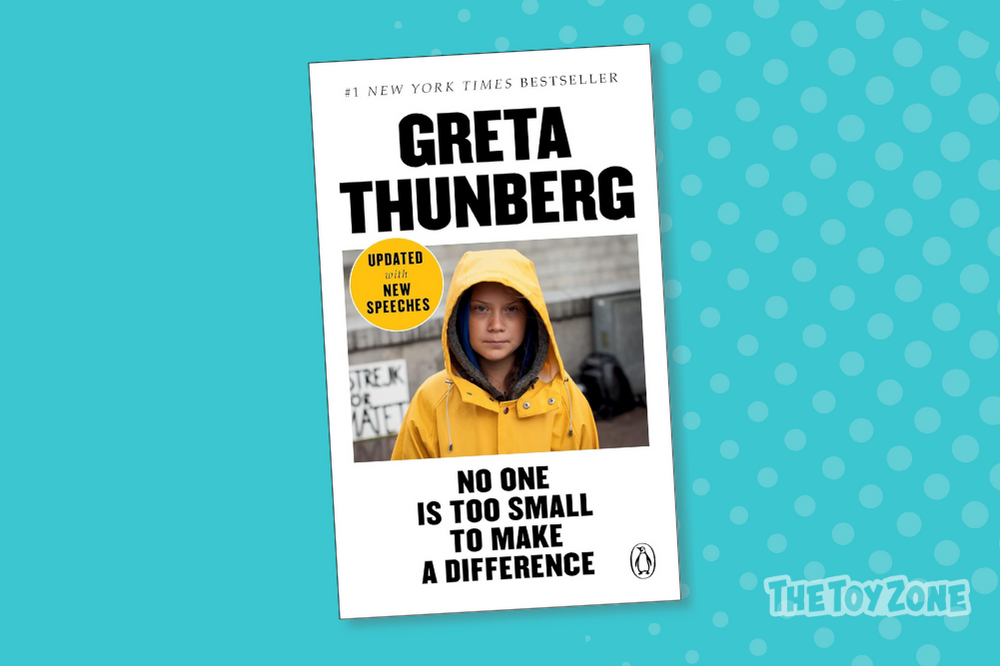 The Kapai Hip Pack from Kotopaxi is made from 100% repurposed materials and comes via an ethical supply chain that promotes fair labor practices. With its colorful retro style, it's also a great option for trendy teens. And although the color palette is constant, you don't know what combo you'll get, as the employer making the bag decides. So yours will be one of a kind!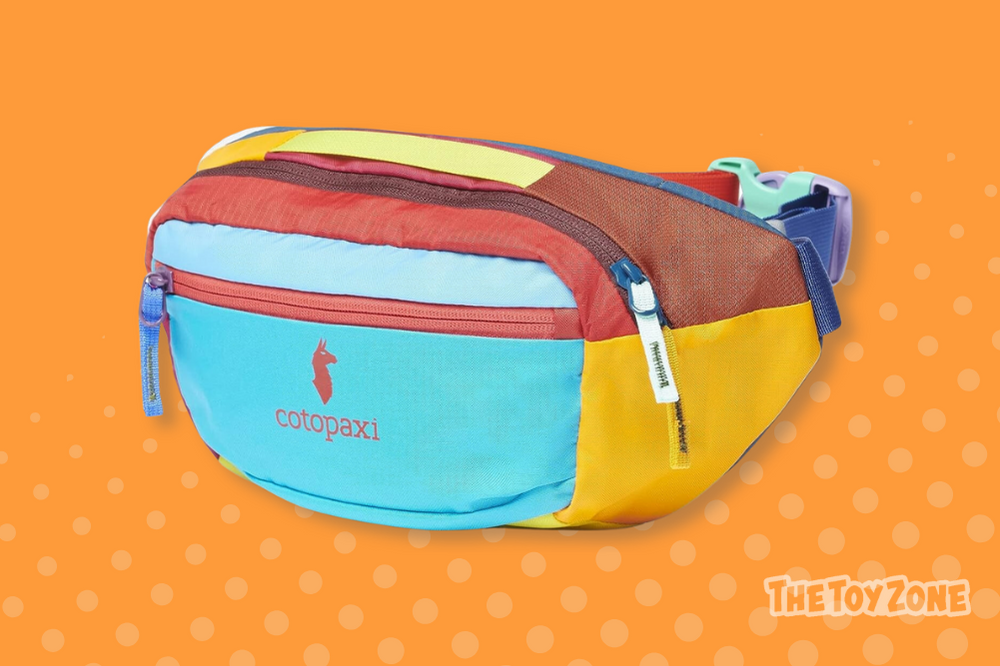 ---
Gifts for Movie Lovers
With this mini projector from DRJ, you can feel like you're in a movie theater while enjoying the freedom and comfort your home provides. Equipped with HDMI, Audio, AV, and USB ports, it's compatible with pretty much any device, and supports 1080P HD image quality in vivid color. Best of all, it's small enough to bring along to friends' houses to take any slumber party to the next level!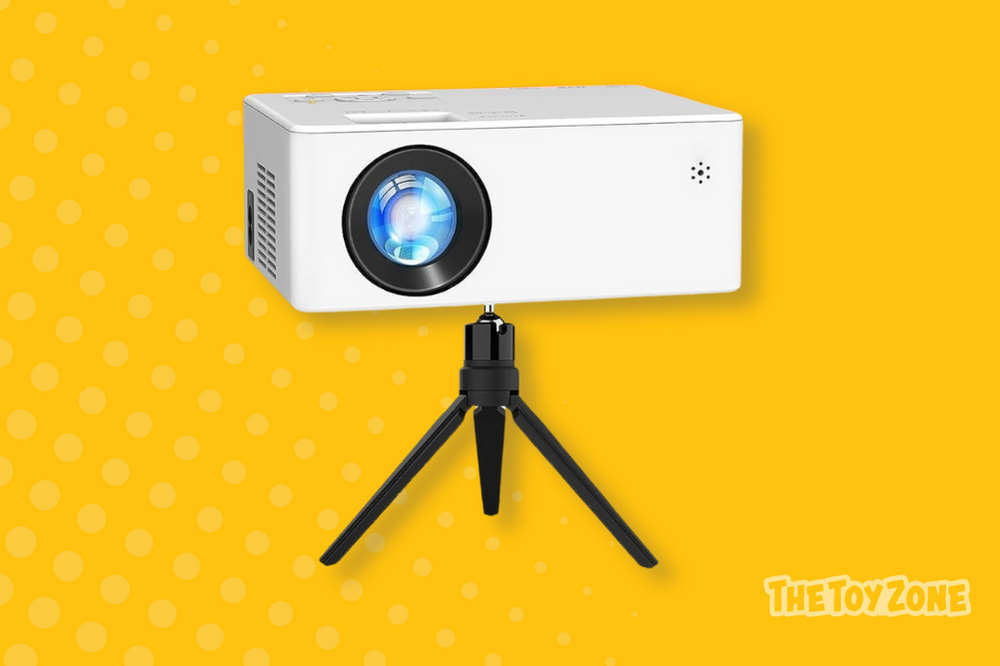 One of the benefits of watching movies at home is you get to make yourself as cozy as you like, and this chic Fuzzy Faux Fur Blanket is perfect for that. As soon as you touch this dreamily soft blanket, you'll want to live in it, especially while hunkering down to watch your favorite flick! Pick the color your teen will like best and you've got a winner.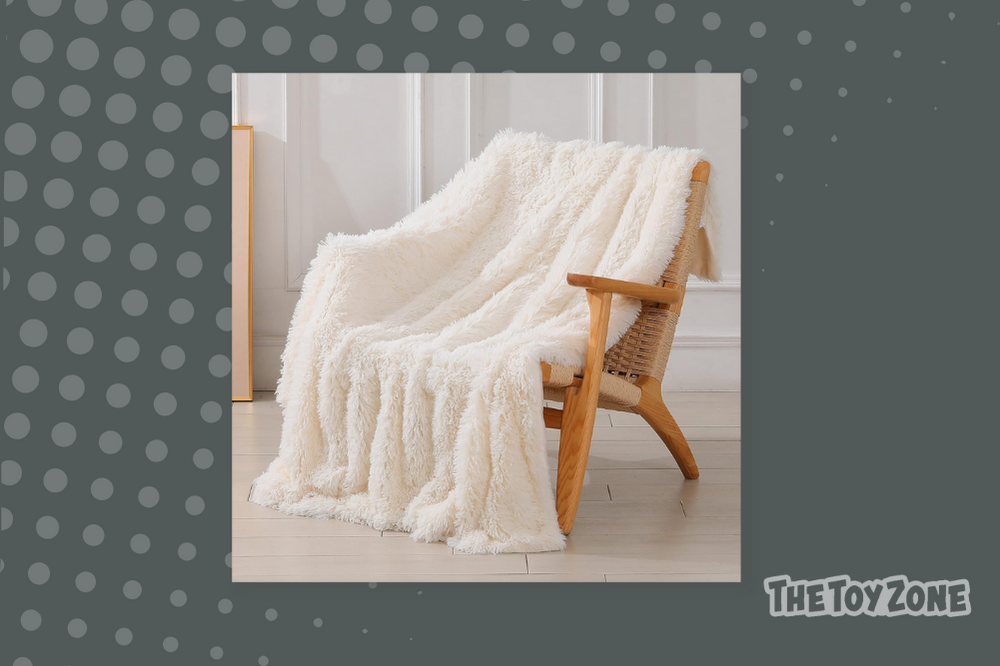 Designed to look just like a retro cinema light box, this LED message board comes with 100 letters so you can write anything you want on it. It could be your favorite movie, an inspirational message, someone's name or simply a personal reminder. Either way, it's a cool addition to a teen's bedroom, and the best part is that you can change up the letters whenever you want!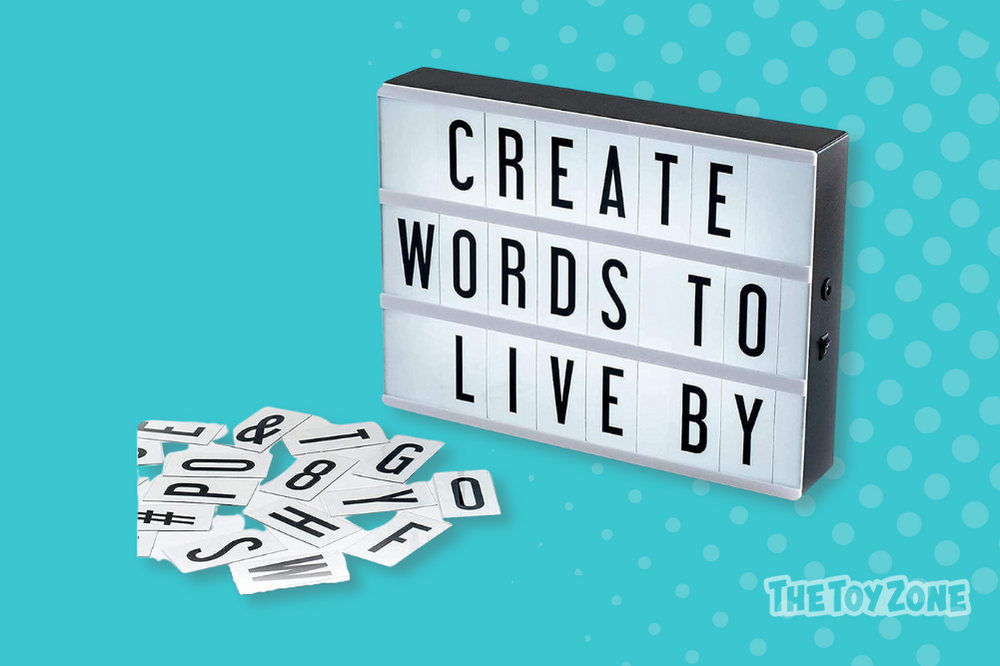 ---
Gifts for Outdoorsy Girls
Whether you're picnicking, backpacking, or simply getting cozy by the campfire, this is the blanket you want to have with you. Its NanoLoft Synthetic Insulation provides the best warmth to weight ratio, and it's also water- and odor-resistant and can survive in the rough outdoors. Available in a range of funky designs, this blanket will make any nature adventure a much more comfortable experience.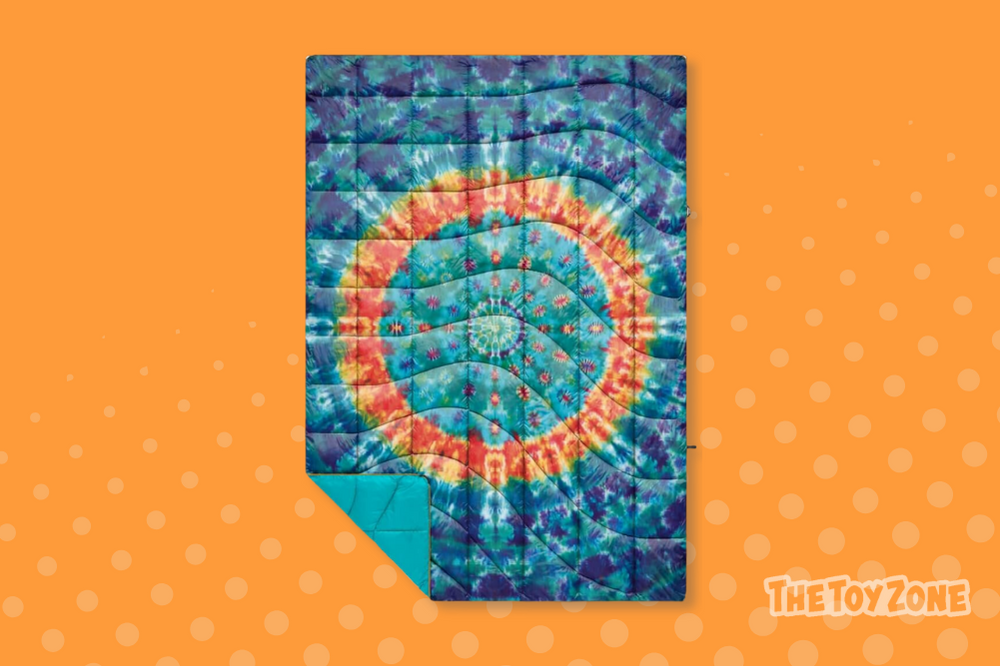 Food eaten while camping is the most delicious food in the world, and this lightweight mess kit is the best way to enjoy it. With a cup, bowl, plate and spork set, you'll be able to easily munch on whatever the campfire has to offer. Best of all, it all tethers together and collapses into a compact unit, making it ideal for overnight hiking and off-the-beaten-track camping!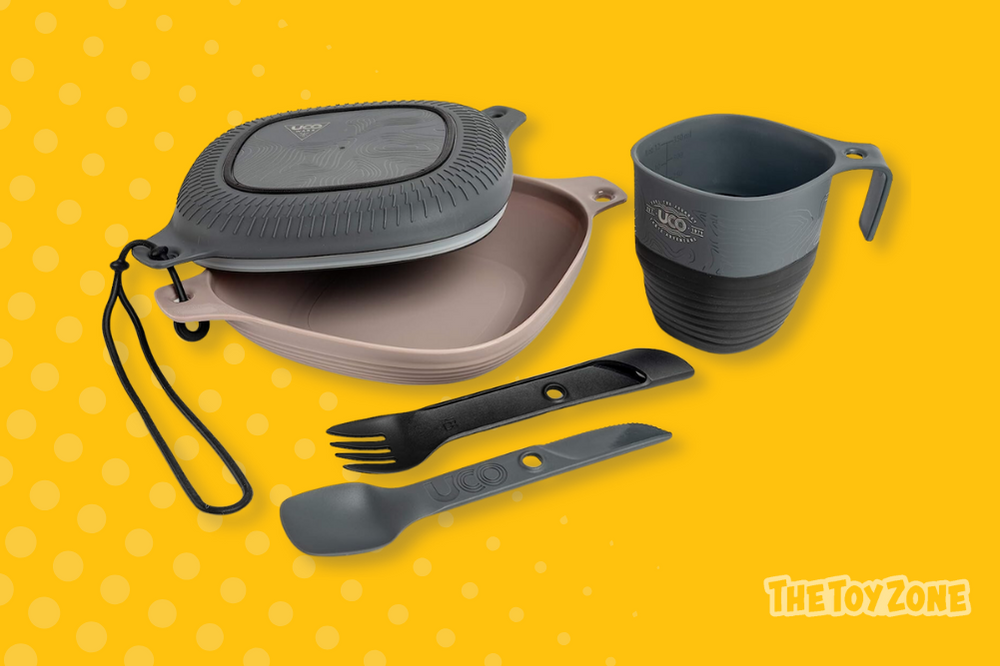 Every outdoorsy girl needs a good rain jacket to protect against unforeseen downpours, and this option from Marmot will keep her dry even in the wettest weather. Constructed from nylon ripstop fabric with fully sealed seams, a DriClime-lined chin guard and Velcro cuff closures, it will protect her from rain and wind while being comfy and breathable enough for activities like hiking and running.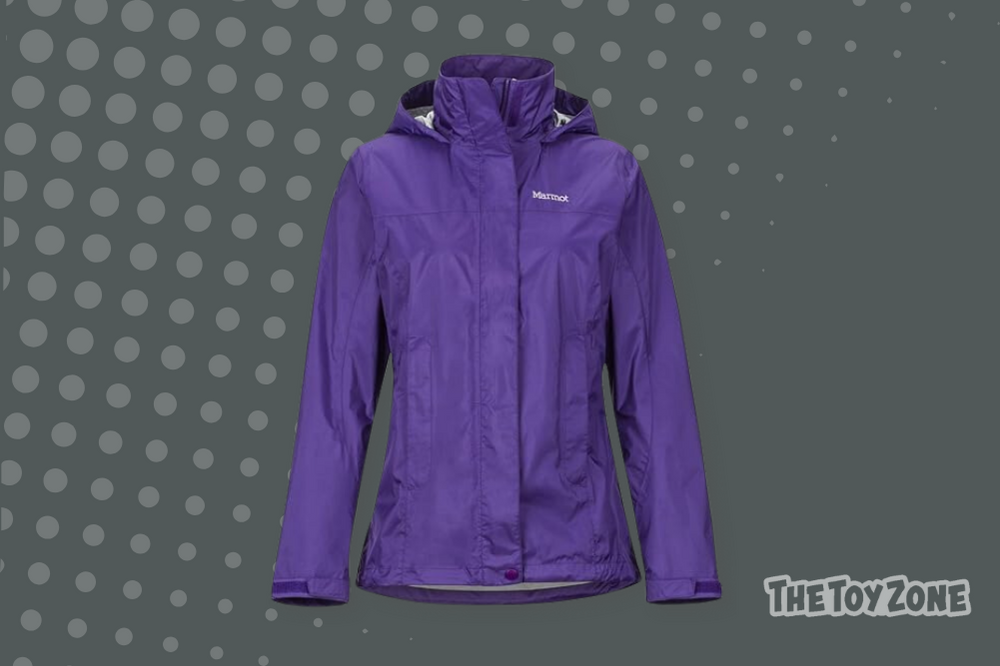 ---
Gifts for Anime Fans
Is your teen on a mission to watch every top anime out there? With this scratch-off poster, she'll be able to measure how far she's gotten and get inspiration for what anime to watch next. Each time she watches a new anime, she can scratch it off the poster and see her progress! And the bonus is that it will look super cool on her bedroom wall.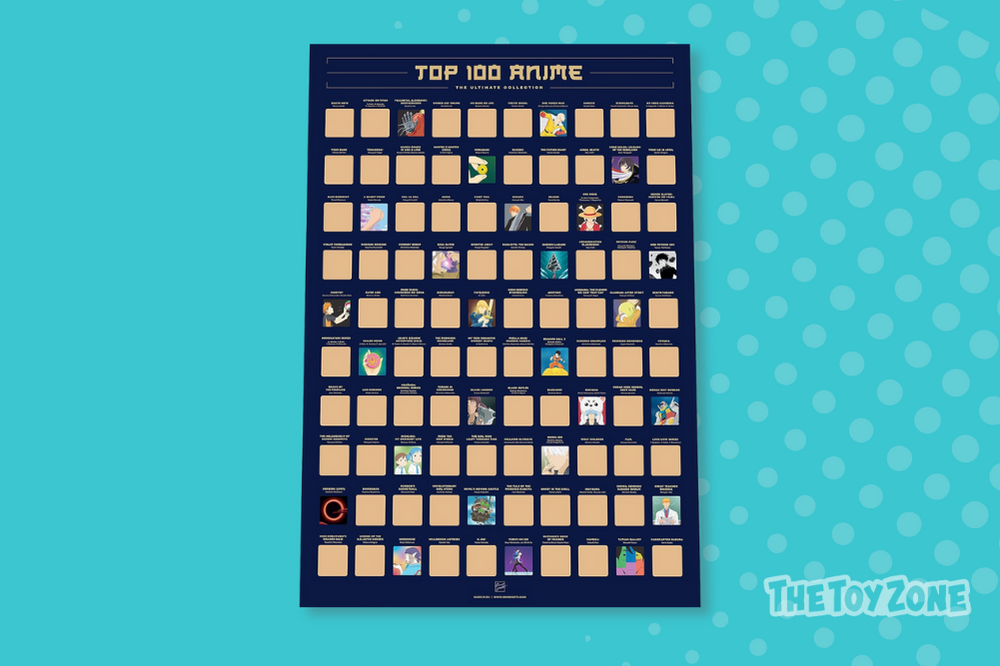 There couldn't be a better gift for fans of Sailor Moon who wear makeup. With its pink and bejeweled design, it's the spitting image of the Crystal Star from Sailor Moon. It's also an excellent compact as it's small and lightweight with a x2 magnified mirror so you won't miss a detail. Is she about to turn into Sailor Moon, or is she just checking her makeup? We'll never know!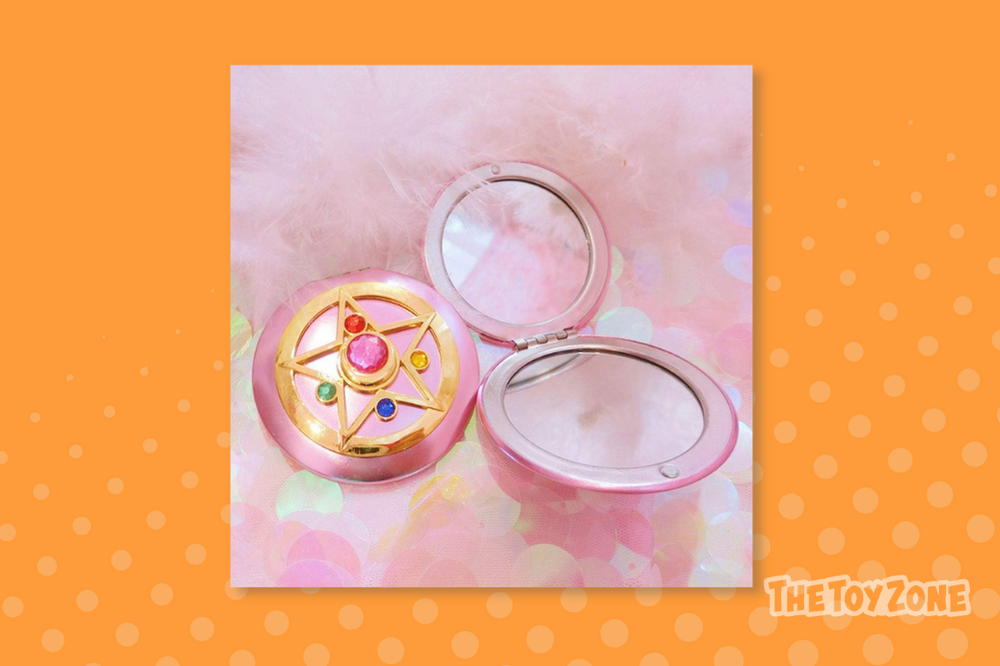 It's not unusual for anime fans to be highly creative, and this Paper Theater kit is perfect for crafty Pokemon fans. Teens can bring the energy-packed Kirby to life in her natural habitat with this awesome 3D papercraft kit. It's fun to make, the finished product looks fantastic and anime lovers will appreciate the fact that it comes from Japan!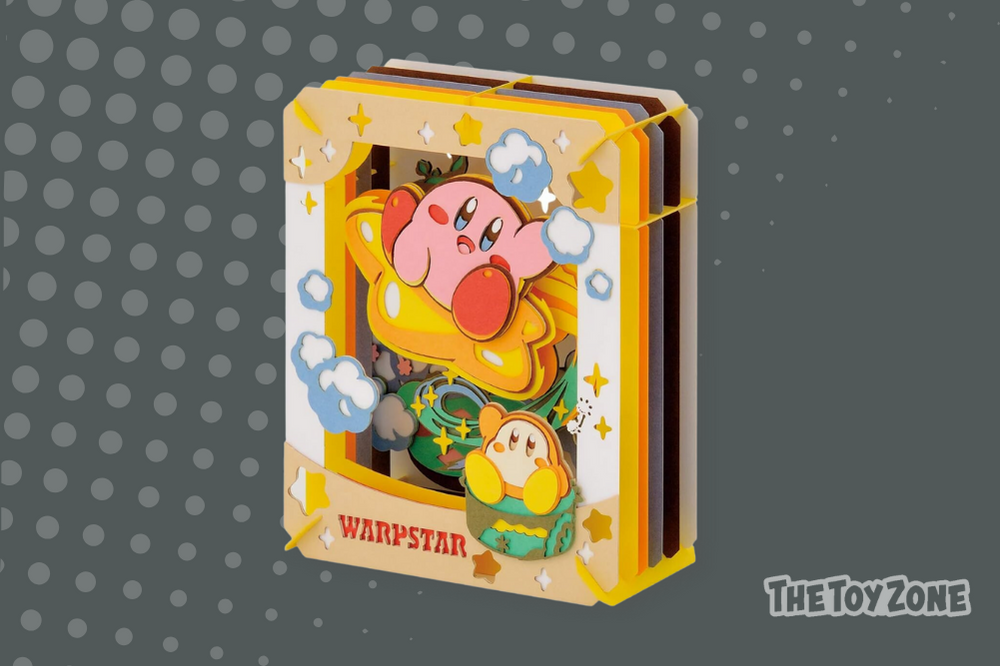 ---
Gifts for Girls who Like to Accessorize
Spin away the stress and look cute doing it with this 14k gold plated zig zag ring. This conveniently adjustable ring features a cute yet classy daisy design, making it an accessory that will go with any outfit. It also doubles as a discreet fidget-spinner, so teens who get anxious easily will have a way to soothe themselves in stressful situations without drawing unwanted attention.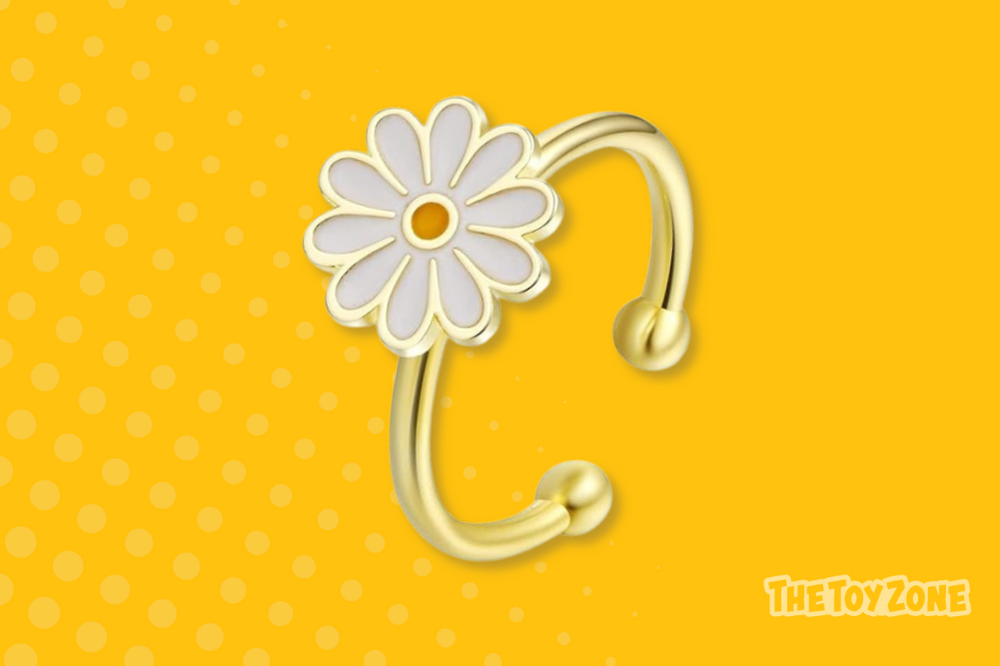 Another option in gorgeous gold, these hoop earrings are ideal for girls who like a simple and classic style. You can go as bold as you like with the size, but either way, it's hard to go wrong with an accessory as versatile as hoop earrings. These ones are hypoallergenic and made from 100% recycled materials, so they're also a great gift for eco-conscious teens!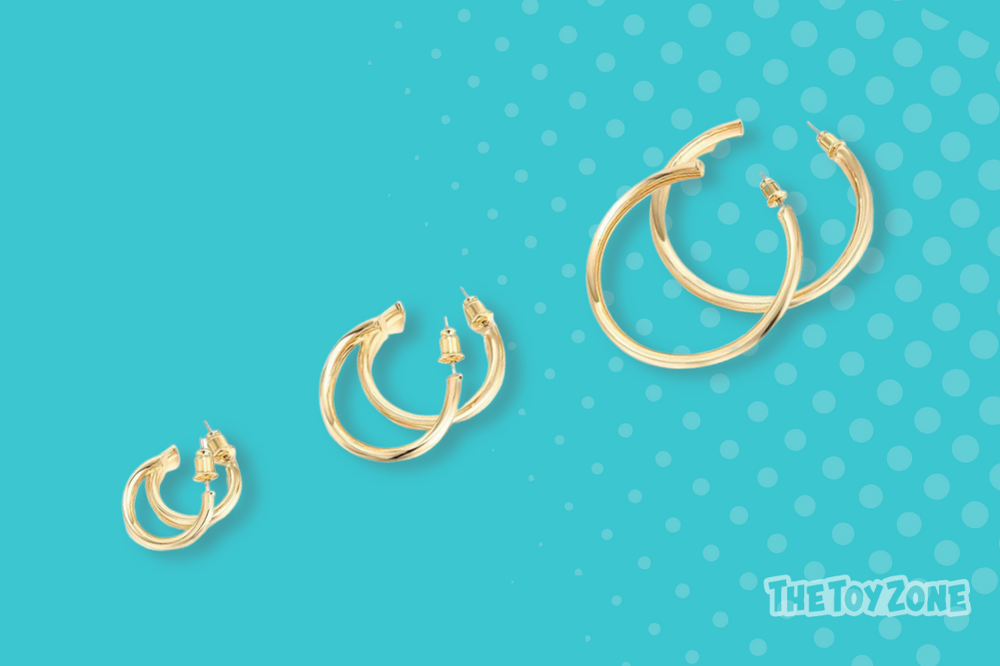 For the girl who already has enough jewelry but not a convenient way to organize it on the go, this travel jewelry box is perfect. Featuring a luxurious velvet finish and gold zipper, it will make her feel like the classiest girl around wherever she goes. With slots for rings, earrings, necklaces and bracelets, this box makes it easy to stay stylish on vacations, school trips and sleepovers!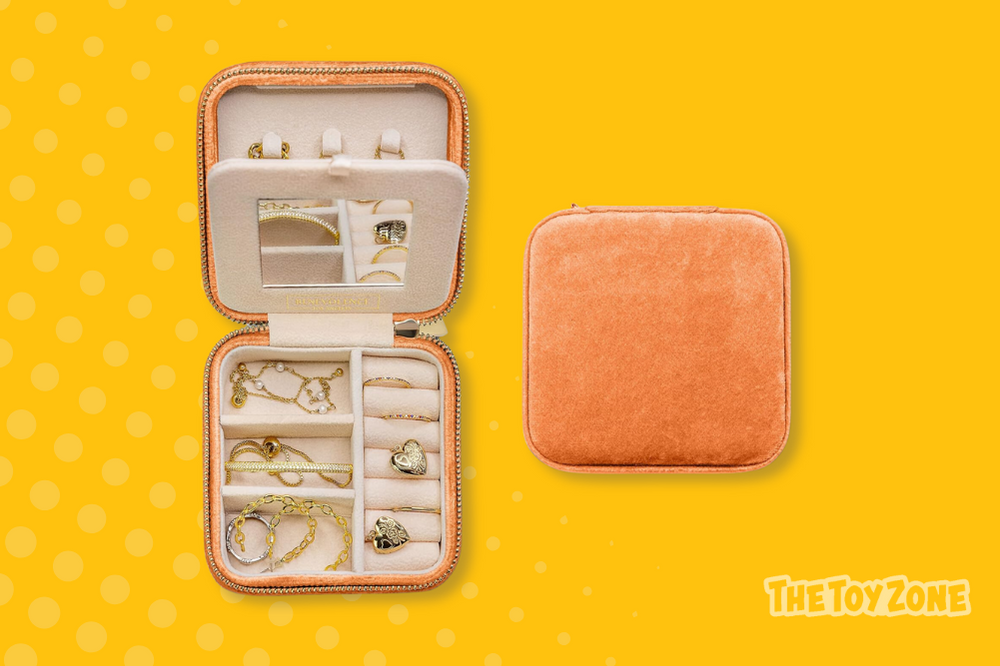 ---
These days, TikTok is the place to go for unique recipes and hot new cooking trends that are tasty and fun. Most teens are very familiar with TikTok, and your young chef may already be following recipes from there. However, there's something great about a physical book you can flick through and keep throughout the years, especially when it's packed with such post-worthy recipes as this one!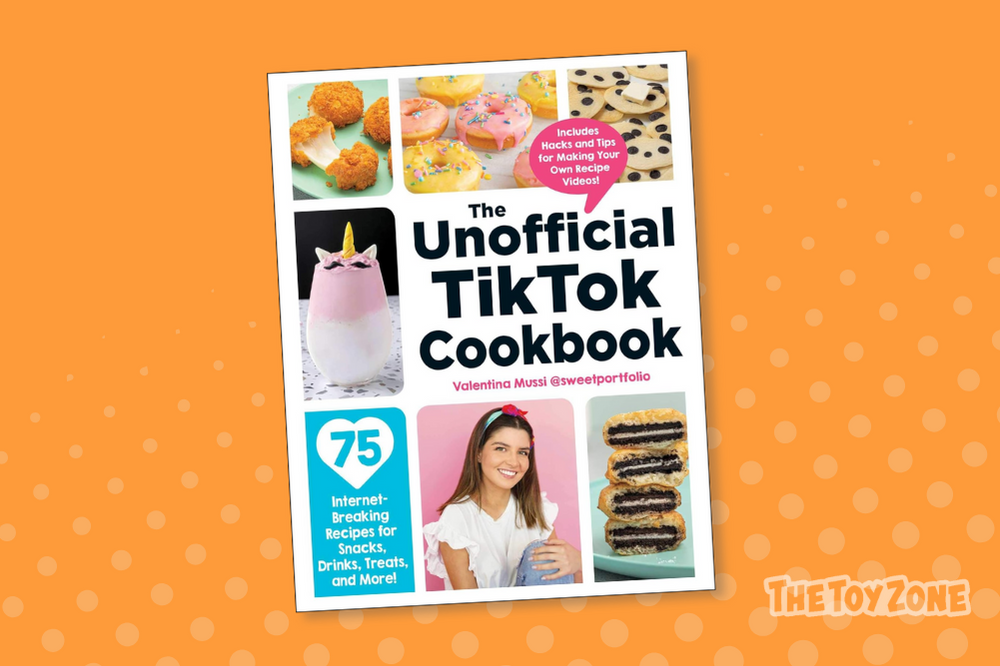 Teens love their bubble tea, and with this kit from Flavor Purveyor, they can have it right at home, wherever they want! This eco-friendly kit comes with plenty of tapioca boba pearls, and Royal Milk loose tea Leaves as well as 2 reusable straws. It also includes easy-to-follow instructions to make your delicious tea as well as ideas for tasty boba desserts.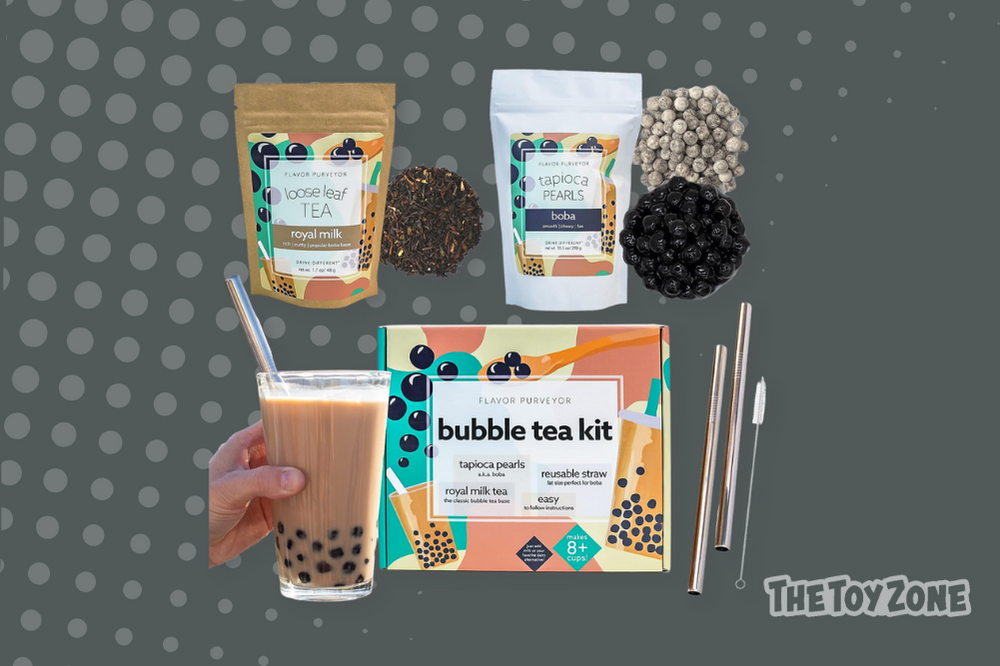 Every aspiring baker needs a good set of baking pans. This comprehensive set includes a cookie sheet, multiple cake pans, a muffin pan, a loaf pan and a handy cooling rack, so she'll have everything she needs to make all the tasty treats she desires! Plus, the nonstick surface makes the pans super easy to work with and to clean, and they're safe up to 450 degrees fahrenheit.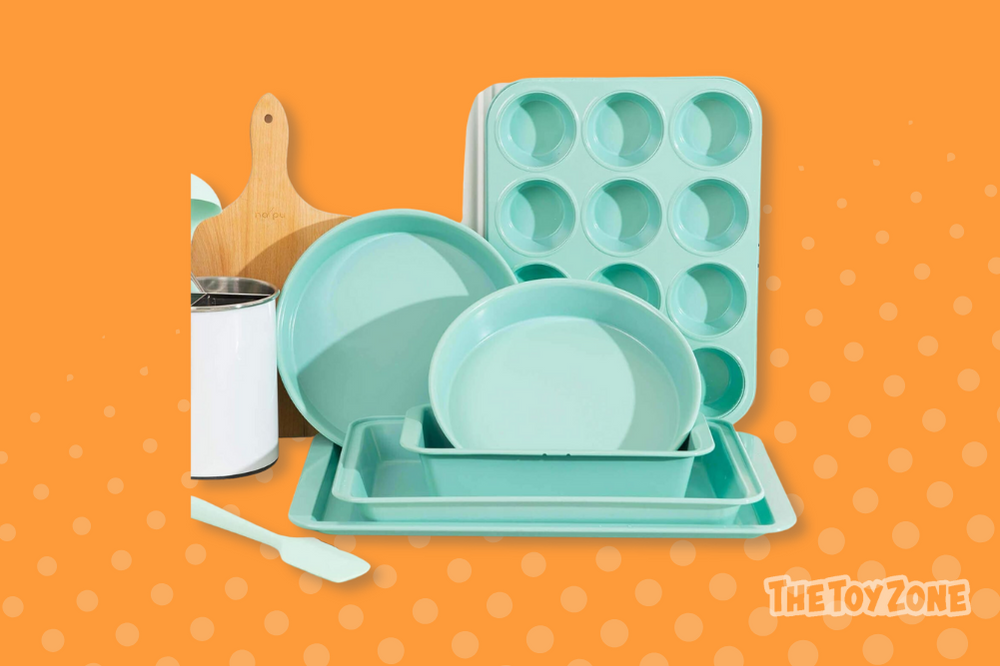 ---
Gifts for Makeup Lovers
If you wear makeup, it's crucial to ensure your skin is cared for so it remains fresh and healthy. This Glow Squad kit is a 4-step skincare routine consisting of an enzyme cleanser, AHA face pads, hydrating moisturizer and zinc oxide SPF30 sunscreen. Going through these steps before putting on your makeup for the day is the perfect support for teenage skin, and they smell and feel amazing!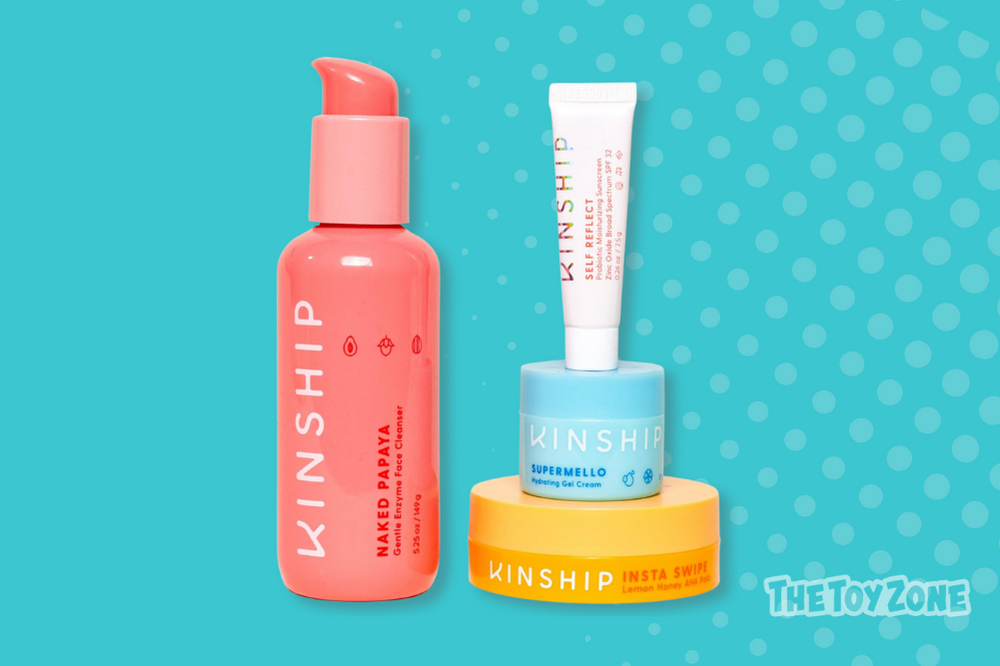 Whether it's the only thing on your lips or applied on top of lipstick, lip balm is a must for makeup lovers. Poppy & Pout's balms are 100% natural and cruelty free, and they've been on Oprah's Favorite Things list two years in a row, so they've gotta be good! This gift box comes with 3 sticks in different flavors so your teen can test out which she likes best.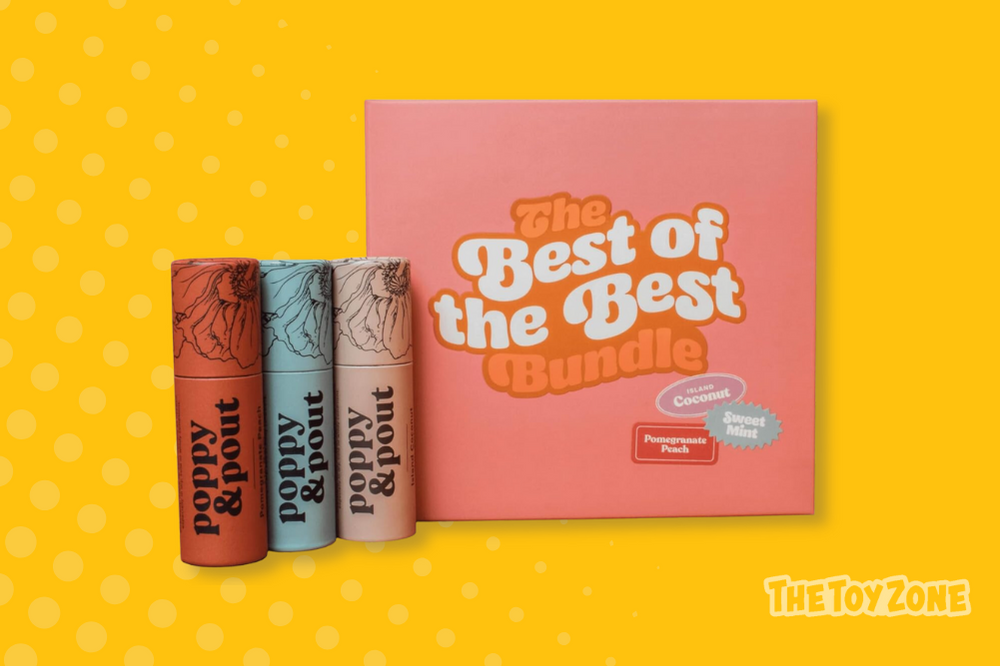 Almost everyone gets pimples during their teen years, but it's still hard to not feel self-conscious about them. But with these Starface pimple patches, teens can clear up their skin and feel cute while doing so as they apply stars to their face! These fun star-shaped hydrocolloid patches are especially great for makeup wearers as makeup tends to block the pores and cause pimples.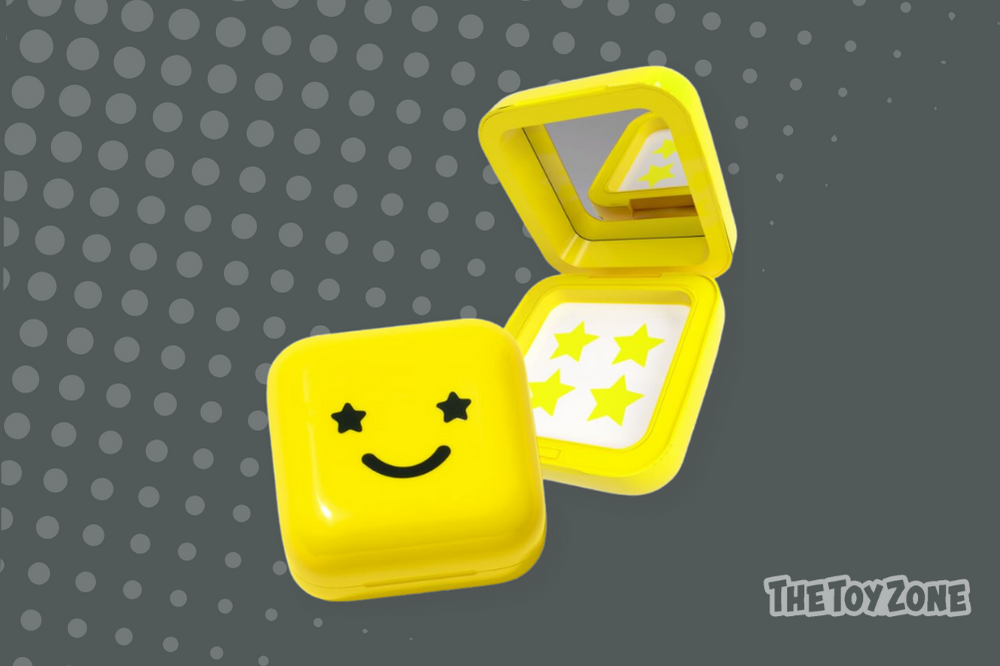 ---
Gifts for Their Room
These Happy Face slippers are the perfect way to stay warm and feel cute while lounging around the house. Featuring a fuzzy plush cotton design, an anti-slip outsole and classic smiley face graphics, these slippers will keep your feet nice and toasty. Plus, they are a great way to cheer you up on gray days and remind you to smile!
Waking up for school when you're a teenager is a daily struggle, but this alarm clock makes it a little easier by simulating a sunrise, complete with sounds of birdsong and rainfall. Over 10-30 minutes, the light gradually progresses to 100% brightness so you can wake up gently and naturally. It also doubles as a night light, mood light and FM radio, so it's fun as well as practical!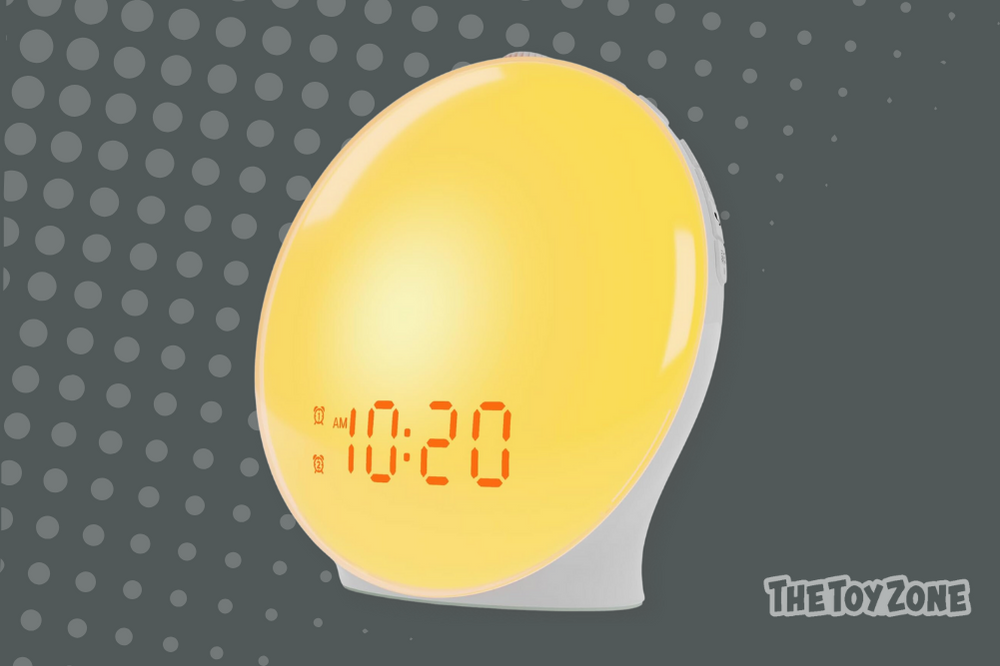 Many teenages love papering their wall with photos of treasured memories with friends, but whatever adhesive you use, you're likely to damage the paint or wallpaper. But with these cute string-up photo frames, teens can safely decorate their room with their favorite photos and switch them out whenever they want. And it doesn't just have to be photos — they can also display drawings or postcards from memorable trips!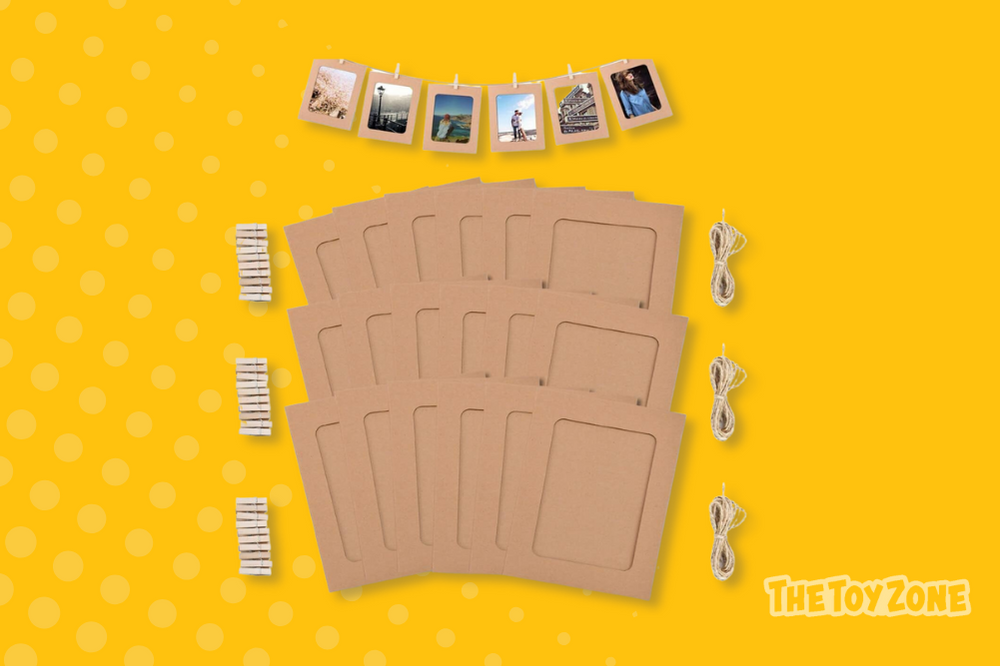 ---
Gifts They Can Use in School
Help your teen stay hydrated with this high quality stainless steel water bottle. Available in a range of stylish monochromatic color combos, this double-wall insulated bottle will keep your water nice and cool from first period until sports practice and beyond. It also features a patented FreeSip spout which you can either use for sipping upright or tilting back to swig, depending on your thirst level!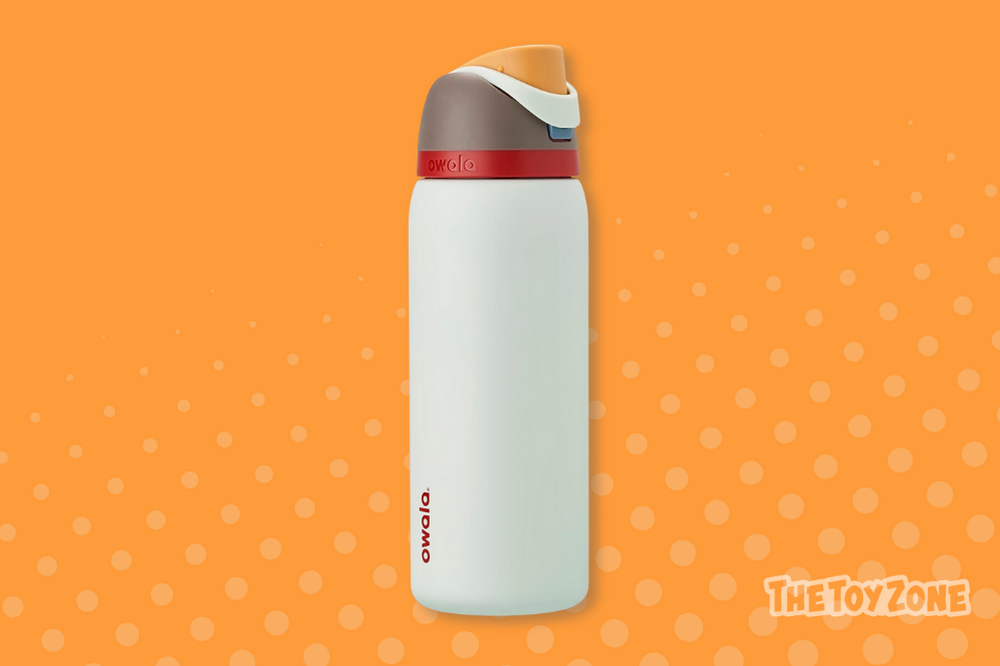 With its entirely transparent design, this Mommore backpack will certainly make your teen stand out at school. It's also spacious enough to fit all her school essentials and heavy-duty enough to survive the school year, no matter how many textbooks she has to carry. It even comes with a smaller bag that can be used as a lunch box or a cute handbag on weekends!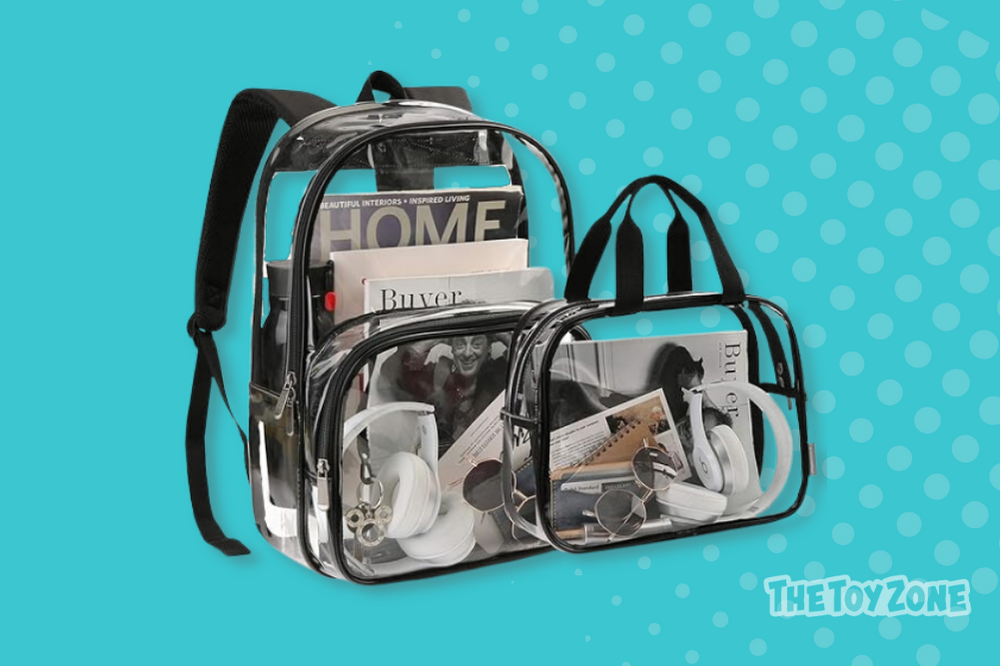 Whether you're in middle school or high school, you can never have enough pens, and these gorgeous gel pens not only look great, but they write like a dream. They're perfect for love notes, writing letters to friends, doodling and taking notes in class too I suppose! The quality and color range also makes them great pens to use for illustrations and coloring.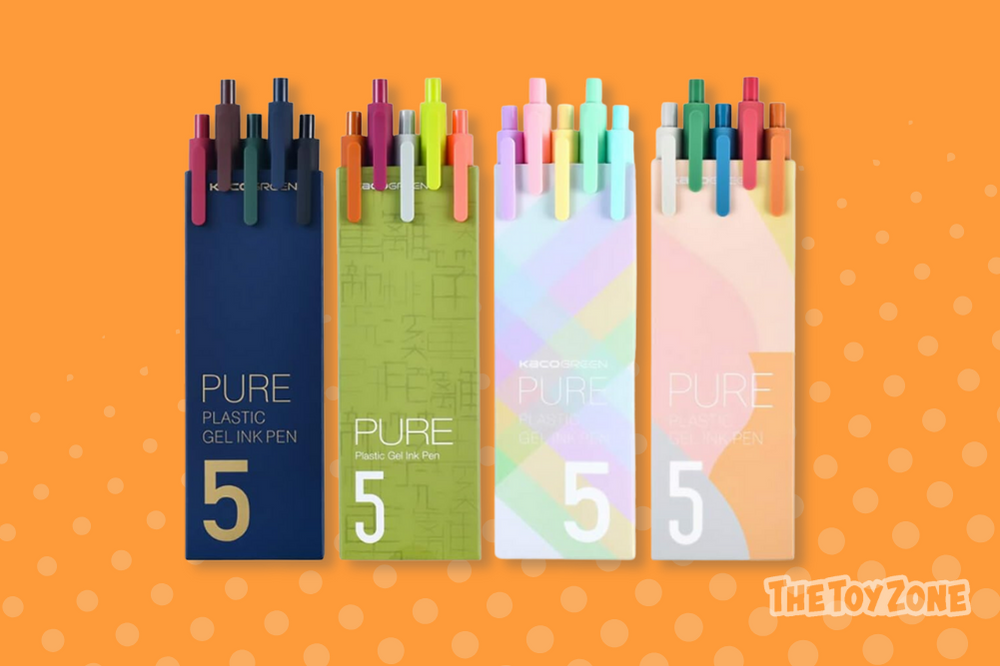 ---
Gifts They Can Wear
These '90s style rectangle sunglasses from Butaby are on-trend while capturing a timeless style. Anyone who puts them on will look instantly chic, and they'll be protecting their eyes from harmful UV rays at the same time. Bonus! They come in a range of colors from elegant black to trendy transparent pastel to classic leopard print, and they're super comfortable and durable too.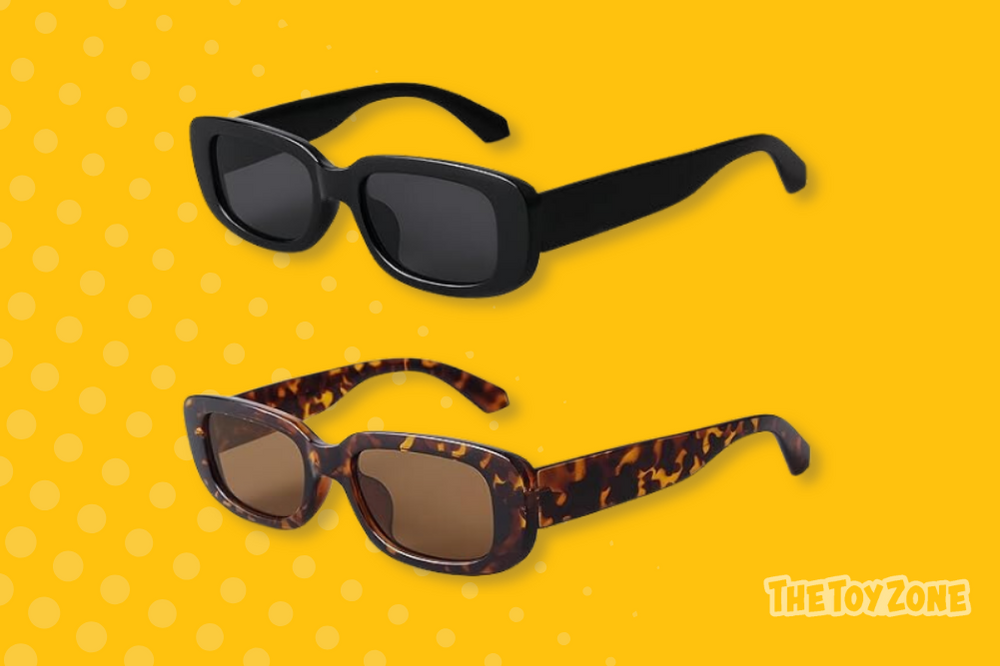 Turn your iPhone into a funky accessory with one of these fun and unique cases. From trippy checkerboard to cow print to pink sharks, pretty flowers, yogic skeletons and more, there's a design here for every teen who wants to stand out. Plus, thanks to CASETiFY's innovative, shock-resistant material, this iPhone case protects phones from drops of up to 6.6 feet!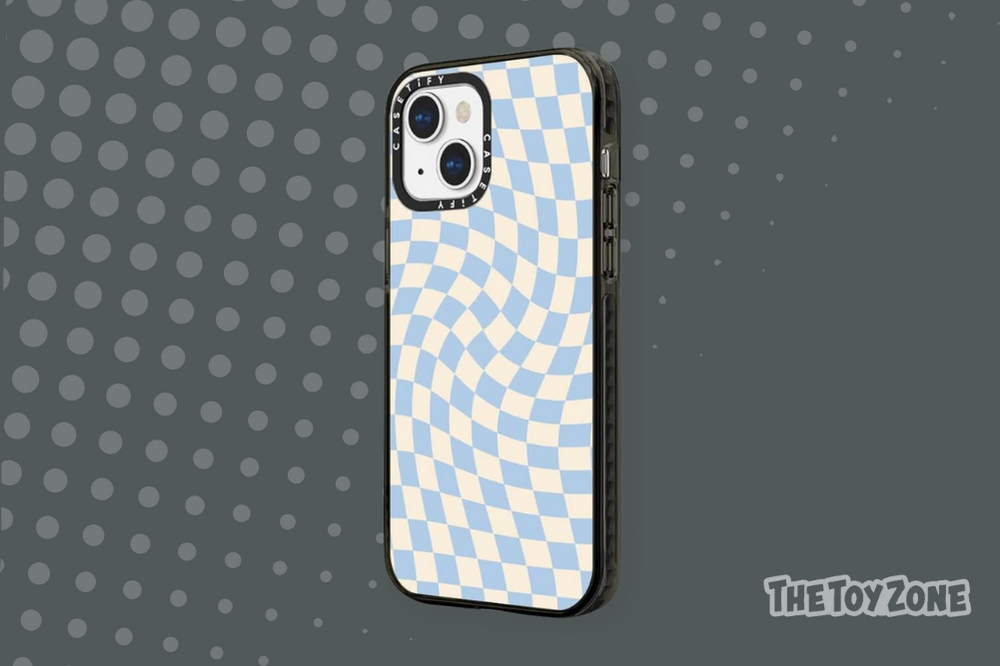 With a pair of these Steve Madden sneakers on, your teen will be instantly on trend and feel like the coolest girl in school. These chunky-soled sneakers can up the "drip" factor of any outfit and they're super comfortable too! Plus, they come in a variety of colors and patterns to suit any style, from white with rhinestones to classic black to pastel tie-dye.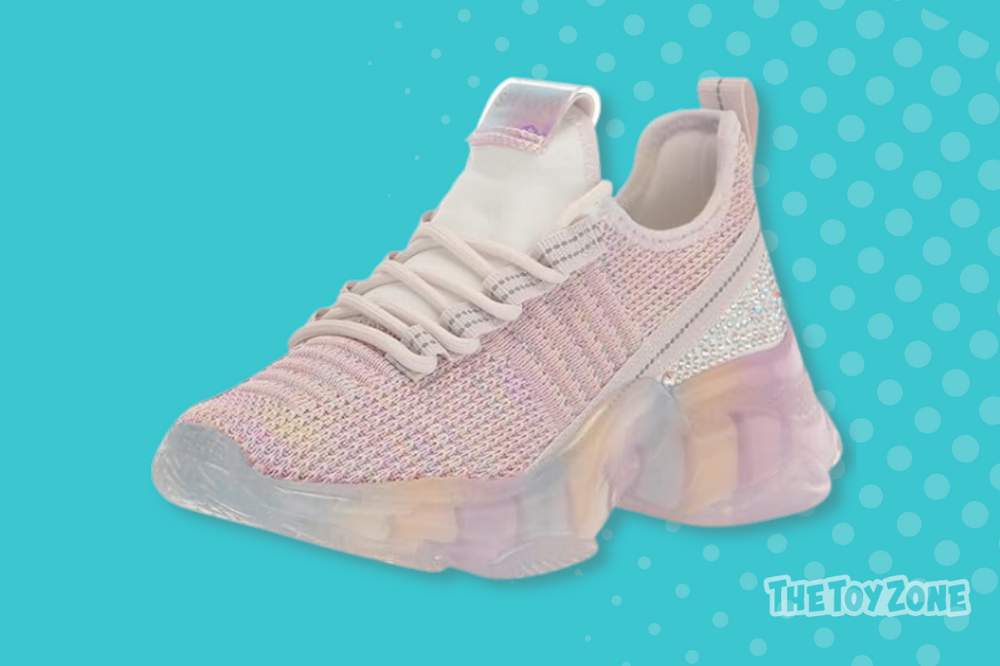 ---
Frequently Asked Questions About 15-Year-Old Girls
🙋 What happens to girls at 15?
Every teenager's development is different, but in general, most 15-year-old girls are well into puberty and all the changes that brings. Height growth tends to slow down by this age, while their breasts and hips may still be growing. These changes, coupled with a heightened self-awareness, can cause girls to become more self-conscious and critical of their own bodies.
Socially, 15-year-olds are often gregarious in groups of friends, but may feel under pressure to act a certain way to fit in. Teen girls may also begin dating or having crushes, and are likely to want to gain more independence from their parents. As they are smack bang in the middle of adolescence, 15-year-olds can seem moody and irritable, but they're also often able to talk about their thoughts and feelings with more detail than ever before.
🙋 What are things 15 year old girls like?
It's impossible to give a single answer to this question, because 15-year-old girls are each totally unique and thus like different things. Two 15-year-old girls may have entirely opposing likes and dislikes, but each probably feels extremely passionate about her own tastes and interests, whether it's anime, accessorizing or the great outdoors. So I definitely recommend finding out about her specific likes and passions instead of going into the gift shopping process blind! Then it's an easy next step to peruse the list above and find a great option that fits.
🙋Is 15 a difficult age?
Adolescence is not known for its plain sailing, and 15-year-olds are right in the middle of this tumultuous time – so yes, it is often a difficult age. Their hormones are all over the place, their bodies are still changing, and they crave independence while also wanting to fit in. 15 is an age when teens are vulnerable to peer pressure, low self esteem, eating disorders and anxiety.
But it doesn't have to be all doom and gloom! With the right balance of space and support and a family culture of open conversations, 15-year-olds can thrive despite the inevitable ups and downs. Give them the space to fall, and be there when they're ready to get up again – and you may just be amazed at how they take off and fly!
🙋 How do I bond with my 15-year-old girl?
It's normal for teens to start pulling away from family and spending more time with friends as they search for independence, but it's still important to spend quality time together. If you come to her with a few ideas for ways to hang out, she may be more receptive than if you simply scold her for not spending time with you. You could go hiking, do a puzzle, take a pottery class, have regular restaurant dates where you try food from around the world – it doesn't matter what it is, just pick something you can both enjoy.
When you're immersed in your activity, use the time to chat to her in a non-judgmental way about her daily experiences, what she's into at the moment, and her dreams for the future. It might feel awkward at first, but you'd be surprised how quickly she opens up when you show that you're really listening!
---
So… What Gift Should You Get?
Unfortunately, I can't make that decision for you. But as long as you know a bit about the passions and interests of the teen in your life, you should be able to find something she'll love in the list above. For example, if she loves the great outdoors, she'll adore this camping blanket, while if she prefers being indoors and gaming at her PC, this gaming keyboard could be the perfect option.
I tried to provide a wide variety of options for all kinds of 15-year-old girls, but there's always a chance I left something out. If you couldn't find something for your teen on the list, pop me a message to let me know what I should have included.