In the world of LEGO, there's nothing that can't be built. Each set is carefully thought out and crafted for children as young as 1-years-old up to people of all ages.
Most people just buy LEGO sets for kids (or themselves) to build and play with, but for serious collectors, it's a different story altogether. Rare LEGO sets can fetch thousands of dollars; it can be a very competitive market, not unlike buying and selling art or playing the stock market.
We wanted to look into which sets have the highest price tag and how much people are willing to spend on these iconic little pieces of plastic.
Key Findings
Set 926-1, 'The Space Command Centre' is the most valuable LEGO set, currently valued at $10,141.
Released in 2013, the 'Mr. Gold' Minifigure has seen the highest appreciation of any LEGO set, increasing from its retail price of $2.99 to now being valued at $4,680.
The 'LEGO Duplo PreSchool Racer' was released in 1977 at the reasonable price of $1.10. A mint-condition version would now be worth $160.69; that's a +14508.18% rise in value.
Released in 1965, the LEGO set 001-1 might have nostalgic value due to its age, but with an original retail price of $4.95, a set today is only valued at $68.84, a +1290.71% increase.
The LEGO Sets With the Highest Retail Value
In 1979 the world was still obsessed with the space race, and to cash in, LEGO released the Space Command Centre. The set was fairly simplistic, consisting of a rocky surface, a room for the astronauts, and a couple of moon buggies. It originally retailed at $24.99 but is now valued at $10,141 (that's over $58 per piece), making it the LEGO set with the highest value.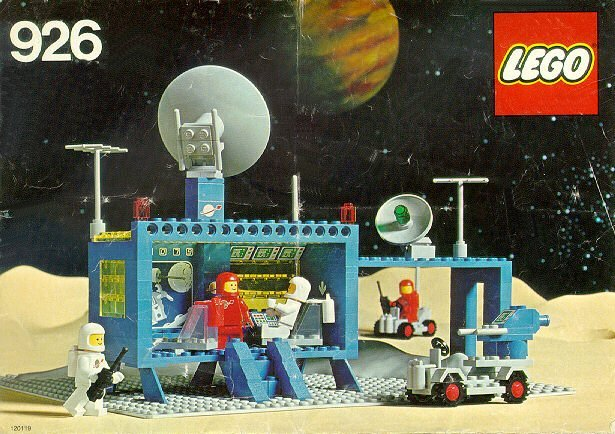 Image source: BrickLink
Next up is the 1981 LEGO Castle, complete with drawbridge and guards. Originally costing $49.99, it's currently valued at $6,321.36. And if you can find it, the extremely rare Town Plan box set, released in 1962, has been valued at $4,546.77 and is the third most valuable.
Image source: Reddit
The LEGO Sets With the Highest Value Appreciation Since Release
It's not always the most expensive set out there that will make you the most money. Sometimes LEGO releases limited edition sets that can be solid gold for collectors. Topping the charts is the coveted Mr. Gold figure. Released in 2013, only 5,000 of the Minifigures were made. If you managed to bag one for $2.99, it could now fetch $4,680; that's a huge +156421.74% appreciation.
Image Source: YouTube
Also providing enormous returns for collectors who got there early enough is the 1963 LEGO VW Beetle, which has gone up in value by 143270%. Originally costing only $0.80, it's now worth $1,146.96. And the LEGO Mercedes Shell Tanker is not doing badly either; released in 1966 at $2.40, it has increased value by 132998.75% all the way up to $3,194.37.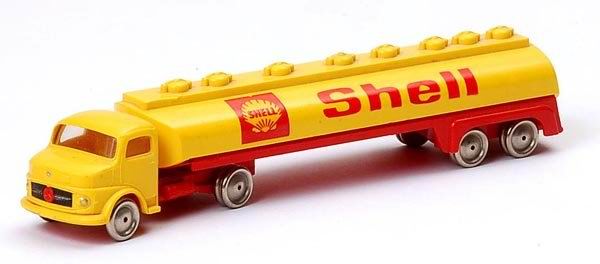 Image source: Brickipedia
The Changing Value of Themed LEGO Sets
The price of LEGO doesn't always depend on its age or rarity. In our research, we discovered that certain themes appreciate more in value than others. A prime example is Duplo; in the top 10 sets, every one has appreciated by over 2,000%.
The Duplo Racer that cost $1.10 in 1977 will now cost you $160.69; that's a 14508.18% increase for a set that's made of only four pieces.
Image source: YouTube
Other themes that seem to appreciate more than others are Star Wars, Bionicle, and Minifigures. Limited edition themed sets can sometimes cost less than $5 when released, meaning they can quickly rocket up in price.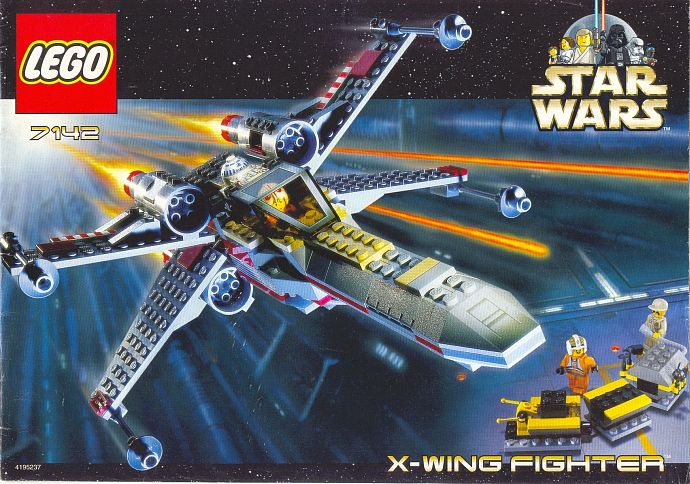 Image source: Brickset
Our study proves that the toys you played with as a kid, if properly looked after, could end up putting your own kids through college. You never know; there could be thousands of dollars of plastic bricks stashed away in the attic.
METHODOLOGY
We collected retail prices and current value data for 13,763 LEGO sets from BrickEconomy.com, a website guide to LEGO economics, market values, and trends. Data in hand, we then calculated price growth for each set. Promotional sets without an initial retail price and sets that had no information about their current value were excluded. Our full data set has 9,417 entries and is available upon request. Just get in touch through our contact page, and we'll get back to you right away.