Work like a captain, play like a pirate… with the help of LEGO. The new 'Pirates of Barracuda Bay' set arrives on April 1st.
This new Lego Ideas set is a 2,545-piece version of the iconic 1989 Black Seas Barracuda pirate ship and it goes on sale April 1st exclusively from LEGO.com, reports Brickset.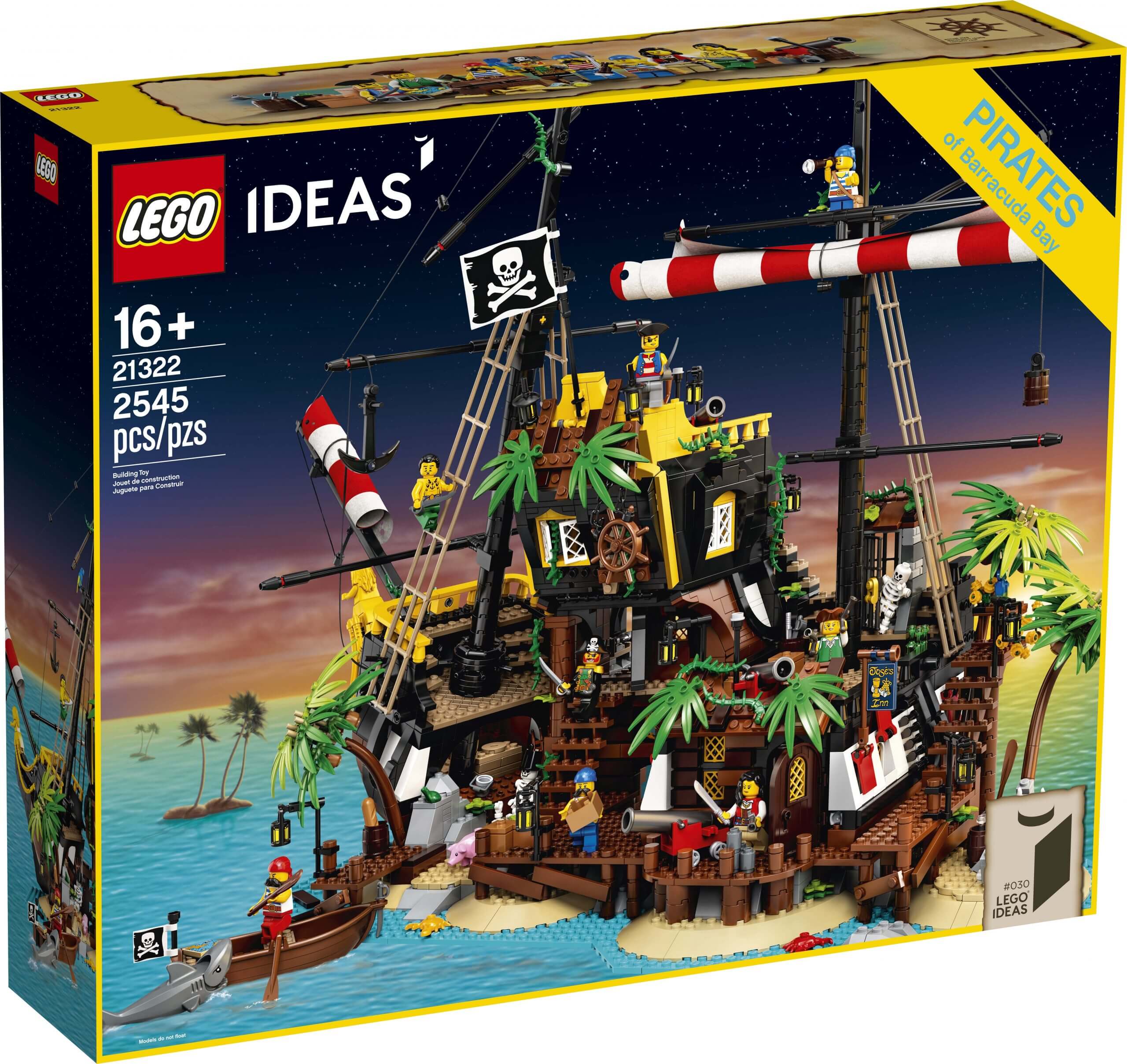 The Pirates of Barracuda Bay playset was born from the Lego Ideas incubator, which encourages fans to submit their own builds to be potentially turned into a real set one day. The set was created based on a submission by designer Pablo Sánchez, who goes under the nickname Bricky_Brick. The concept behind the set reached the 10,000 supporters needed in merely 25 days – making it one of the quickest sets to hit the target.
With 2,545-pieces in total, the model includes the captain's quarters, food store, supply dock, jail cell, tavern and even hidden treasure.
"The set has 8 minifigures including Captain Redbeard, Lady Anchor, Robin Loot and twins Port and Starboard for pirate role-play action, plus a shark, pig, 2 parrots, 3 crabs, 2 frogs and 2 skeleton figures," reads the official LEGO press release.
According to io9, the set's best feature is that the ship's wreckage is designed to be modular, allowing the island fortress to be disassembled, and rebuilt into an updated seaworthy version of the original Black Seas Barracuda.
The one downside to the nostalgia-charged set is that it comes with a $200 (£179.99) price tag. Although to be fair, $200 is nothing compared to the price of the original Black Seas Barracuda, which fetches somewhere between $1,500 and $2,500 (unopened, still in the box). A good investment if you ask me!
Lego promises the set will be available for pre-order on April 1st but given the complications around the world, fans might have to be a little patient as manufacturing and shipping have been affected by the coronavirus pandemic.