Ah… to be 15 again — what a joyful time. Full of first dates, unrequited loves, piles of homework, parents who don't understand you and the pressure of your entire future influencing your every decision. Wait, that sounds terrifying. Being 15 can be lots of fun but also strange, frustrating and stressful. It's a time of constant change, mounting responsibility, and figuring out what it means to grow up.
So when you buy a gift for a boy of this age, it's a good idea to choose something that will bring them joy and allow them to explore their passions in a fun and free way. But of course, while it's all very well to say that, what do you do when the 15-year-old in question already seems to have everything? You read this list of gift ideas I have painstakingly put together.
You'd be surprised how much there is out there that they don't already have, but that will lead to instant delight when they open it up. Whether their passion is science, sports, skateboarding, or even skincare, this list is chock-a-block with top-rated gifts that can provide something new and exciting to even the most well-equipped teenage boys.
When selecting products, I tried to cover almost every interest a 15-year-old boy might have, so we have a long and generous list for you. So, without further ado, let's dive in.
Gifts for Gamers
VGame developers always do their best to make games more engaging, realistic and immersive. But what if you could truly immerse yourself in a game? Meta Quest 2 makes that possible with the latest in VR technology. With 3D positional audio hand-tracking haptic feedback, teens can jump right into the action. And best of all, they won't spend their time on the couch.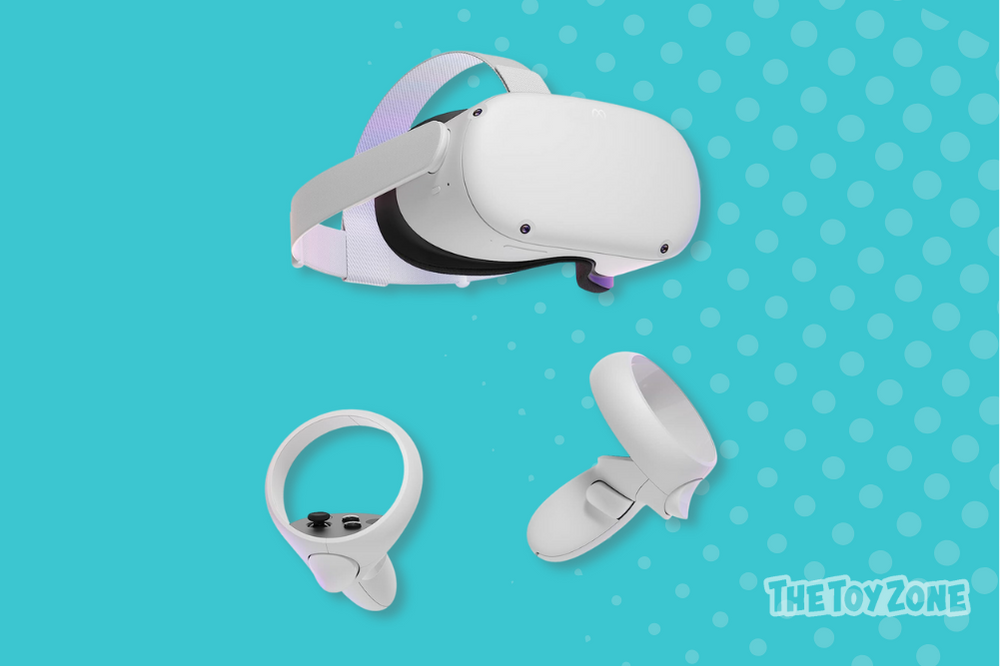 These days, smartphone games have come so far that there's little to distinguish them from portable gaming consoles – except the lack of proper gaming controls. Well, that ends now, thanks to the Razer Kishi Mobile Game Controller. Simply slot your phone into it and play — you'll be amazed at how much tactile feedback and ergonomic design improve your accuracy and comfort.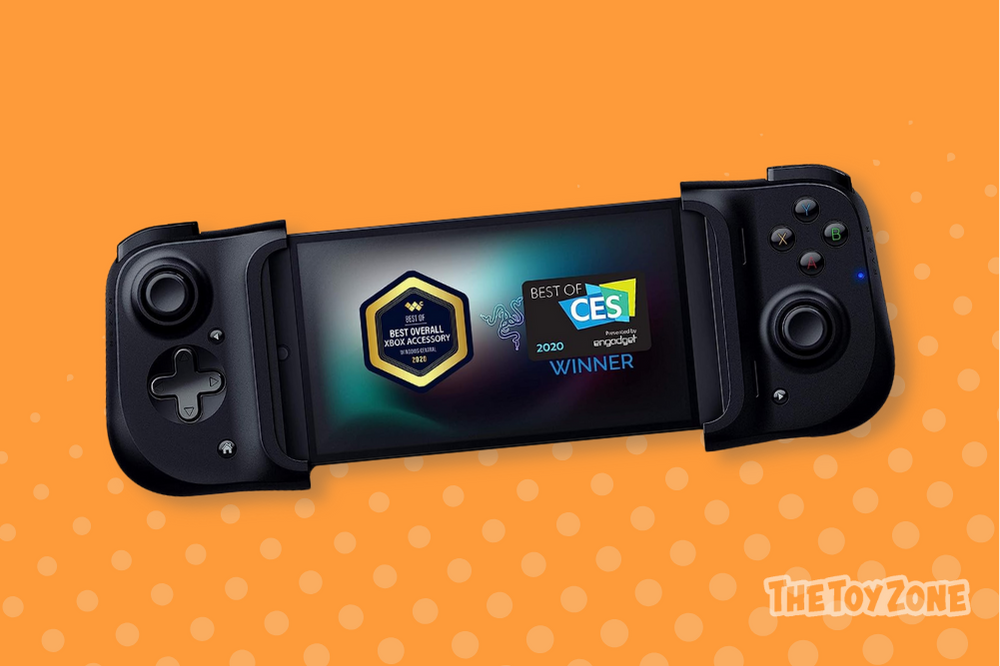 If your 15-year-old is a gamer, he knows the Nintendo Switch. So if you're considering buying him one, it's probably because you know he wants it. If that's the case, might we suggest the OLED model? This latest model of the Switch features a 7-inch OLED screen, which makes for crystal clear and vivid graphics, as well as advanced audio to boot.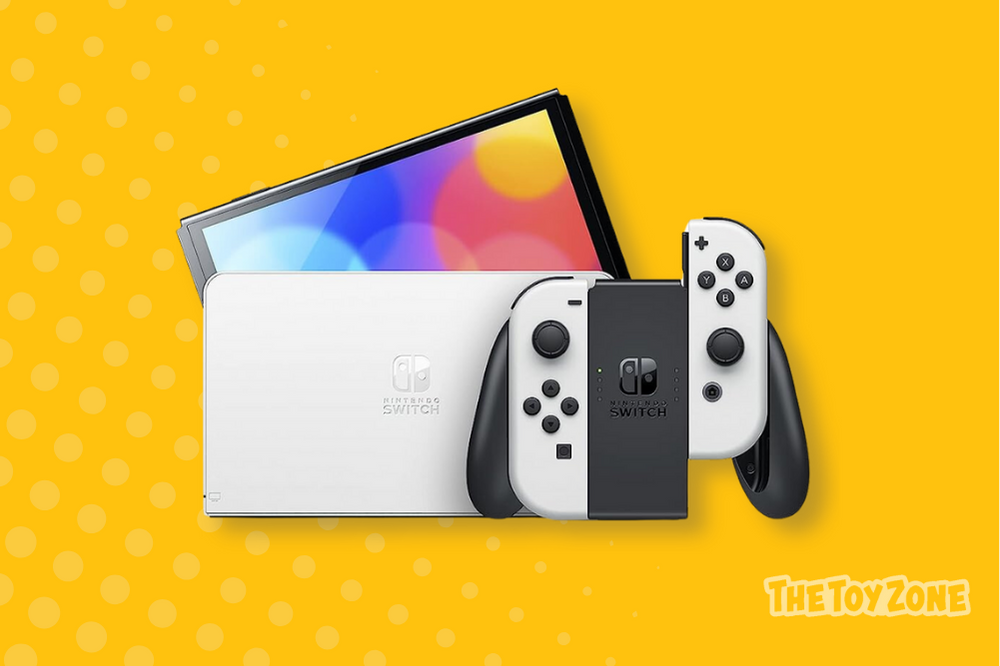 ---
Gifts for Skateboarders
Every skater boy dreams of having his own skating ramp – even if he already has one, he dreams of having more. This non-slip skateboard ramp from Andjoor is perfect because it's solid enough to support up to 400 lbs, but it's still entirely portable. You can set it up in the backyard or take it to the park to show off your sick stunts.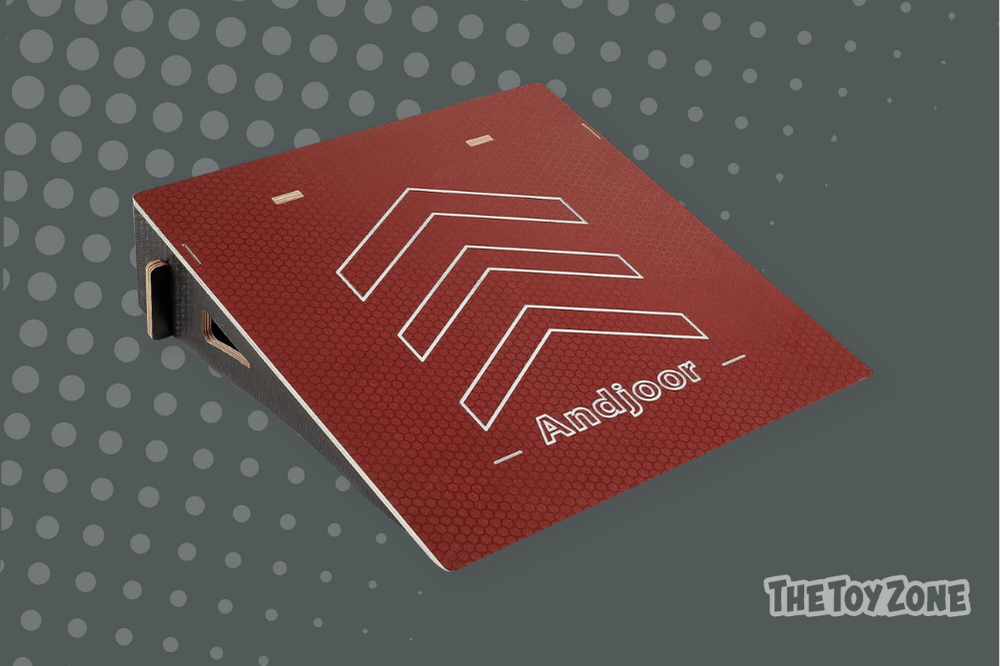 If your teenager has only recently started skateboarding, they're probably not ready for ramps and rails, so these skater trainers come in. They're the perfect way to learn tricks because they make it impossible to roll or fall, so you can focus on getting the steps right and building confidence. Once you've perfected the trick, remove the trainers, and you'll be amazed at your new abilities.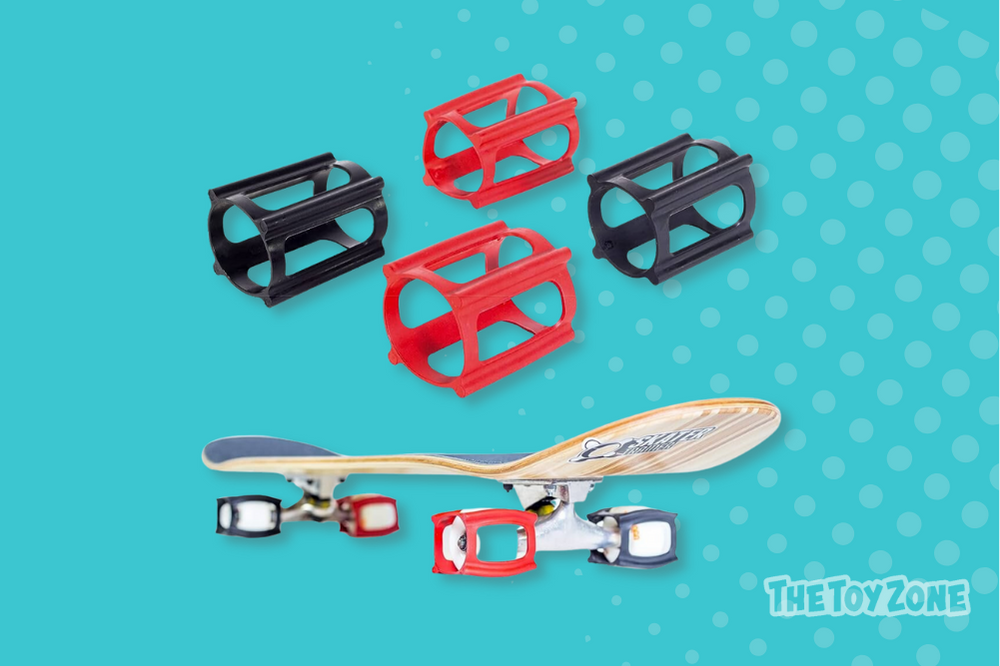 Has the skater in your life already mastered basic tricks like flips and ollies? If so, let them take it to the next step with this skate rail from Madd Gear. This rail is great for skateboarders at all levels to practice on, thanks to its adjustable height, non-slip surface and sturdy, stable construction. It's also portable, so you can set it up wherever you like.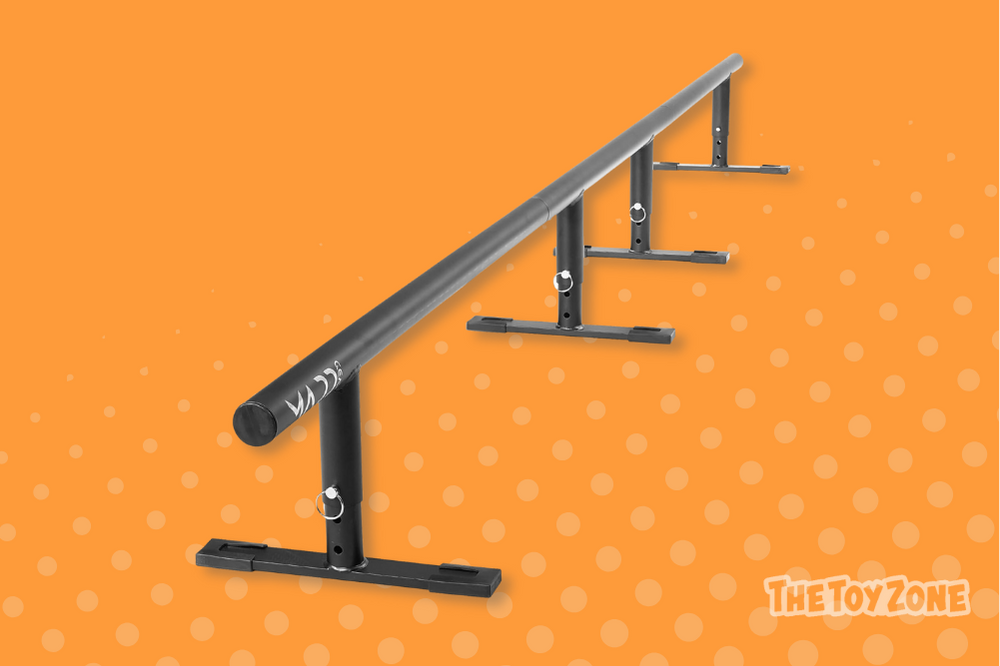 ---
Gifts for LEGO Builders
Grab a giant mug and settle into an armchair; it's time to hang out at Central Perk with Rachel, Ross and all the other friends. This LEGO set is a great gift for fans of the classic sitcom as it depicts the iconic coffee shop from the show. There are mini-figures of all the friends, plus loads of authentic details, including Phoebe's guitar and a tiny pizza slice for Joey.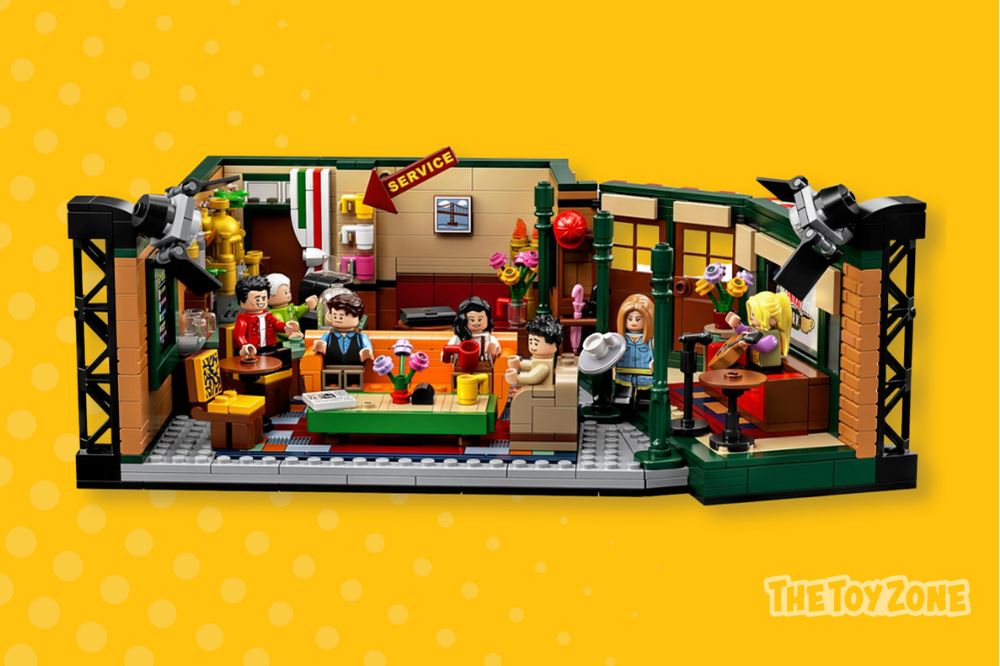 Give them this exquisite Statue of Liberty LEGO set if you want to challenge your teen LEGO builder. With its uniquely shaped, smooth pieces, this Lady Liberty construction looks impeccably classy when complete. The details are incredible, and even the color scheme is on point. Plus, teens who enjoy a challenge will love getting stuck into this massive 1685-piece set.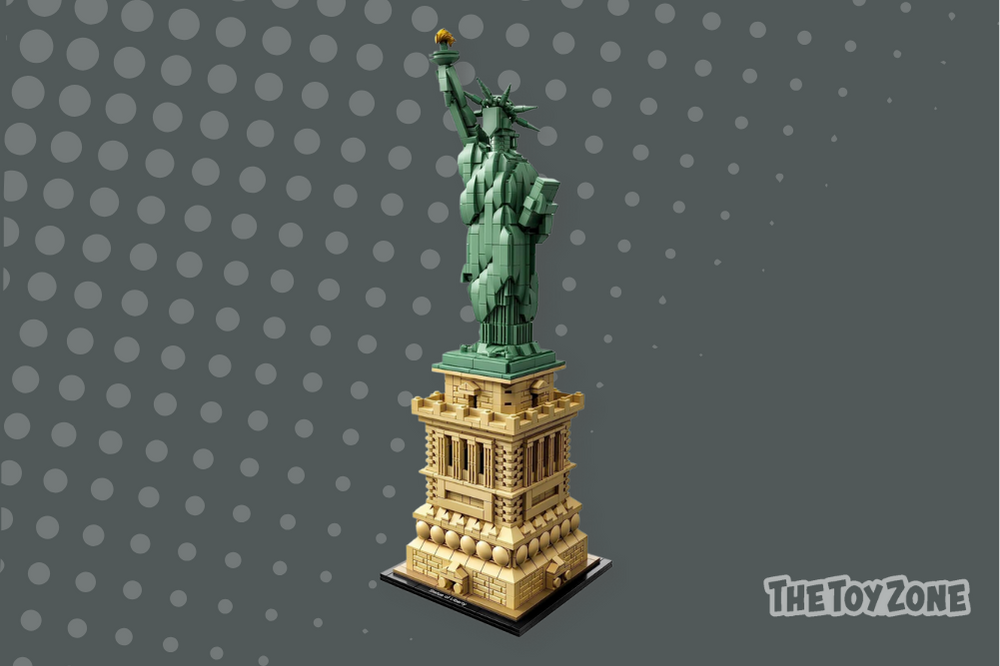 Is your teen a master LEGO builder and a vast space nerd? If so, he will love this impressively accurate model of the International Space Station. This set offers a lot to interact with, featuring two rotating joints and eight adjustable solar panels. It also includes two astronaut micro figures, a mini space shuttle, three mini cargo crafts and a stand to display your magnificent build for all to see.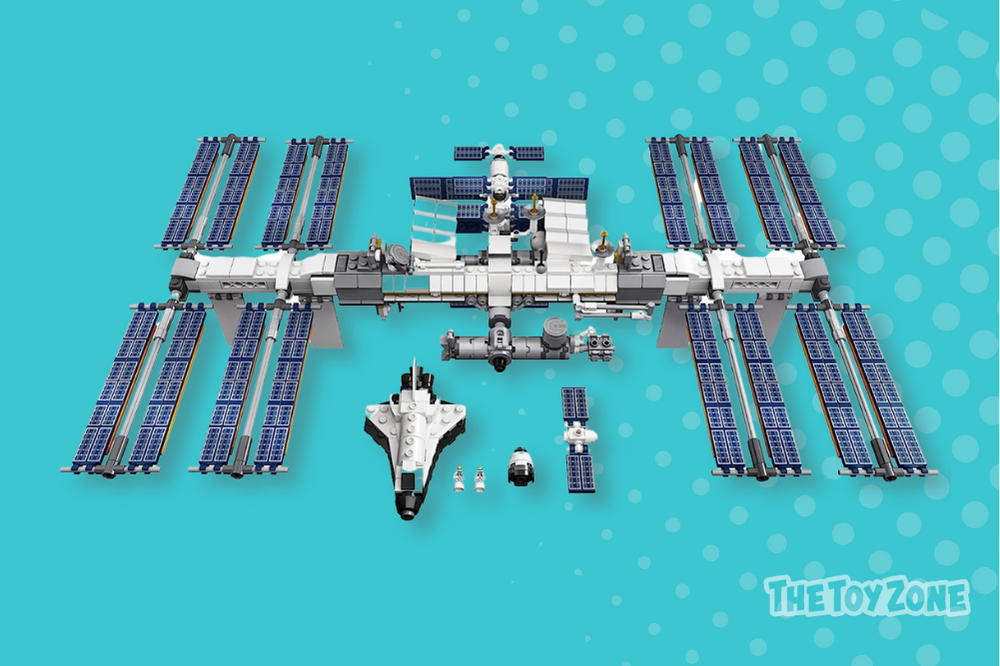 ---
Gifts for Nintendo Switch Players
Civilization is a classic world-building game all about growing your empire. With multiple paths to victory, it's a strategic game that allows you to chart your own way, whether with the Vikings, the Romans, or the Persians. But be careful because every choice you make affects your outcome. This makes it perfect for teens who enjoy tactical thinking, geography, and history.
If your teen enjoys the Zelda franchise and hasn't played Tears of the Kingdom yet, you must rectify that. Despite only being released in May, this latest installment is already a fan favorite. Keeping up the immersive realism and captivating environments of BOTW, the sequel expands into the sky with spectacular islands that have mysteriously appeared above Hyrule. It also expands the storytelling, delving deep into Zelda lore.
Teens who like action-adventure games to be a little more exciting (read: terrifying) will love Metroid Dread. In this nail-biting sci-fi adventure, you are dropped on planet ZDR to investigate a mysterious transmission. As you try to explore what's afflicting this planet, you'll face off against enemies, monstrous fauna and, worst of all, deadly robots. It's an adrenaline-pumping ride that will suck you in right from the start.
---
Gifts for Teens Who Love Tech & Gadgets
A drone is the ultimate grown-up toy for tech lovers and this option is a great one to start with. It comes with everything you need to start flying and filming and it's super easy to control with the remote and your smartphone. Its 3-speed modes and 360-degree flip feature are perfect for getting those adrenaline-filled adventure shots.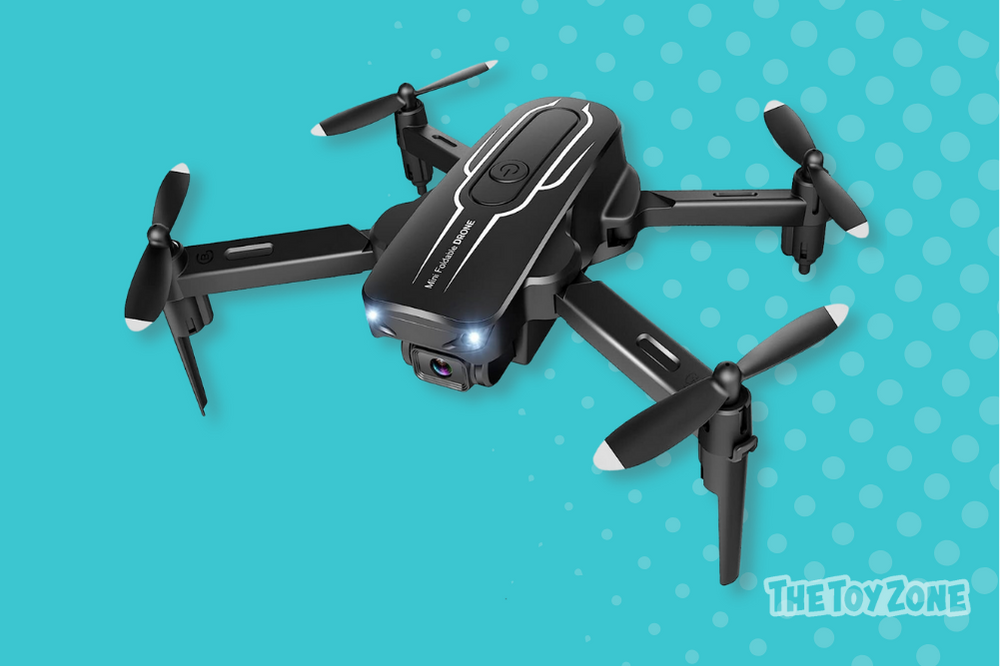 Whether constantly using your phone for battery-draining activities or forgetting to charge it, a portable charger can save the day. This one from Anker is fantastic because it's highly compact and offers more than five full charges for a smartphone. It also has two USB ports, a micro-USB and a USB-C port so that you can charge multiple devices simultaneously.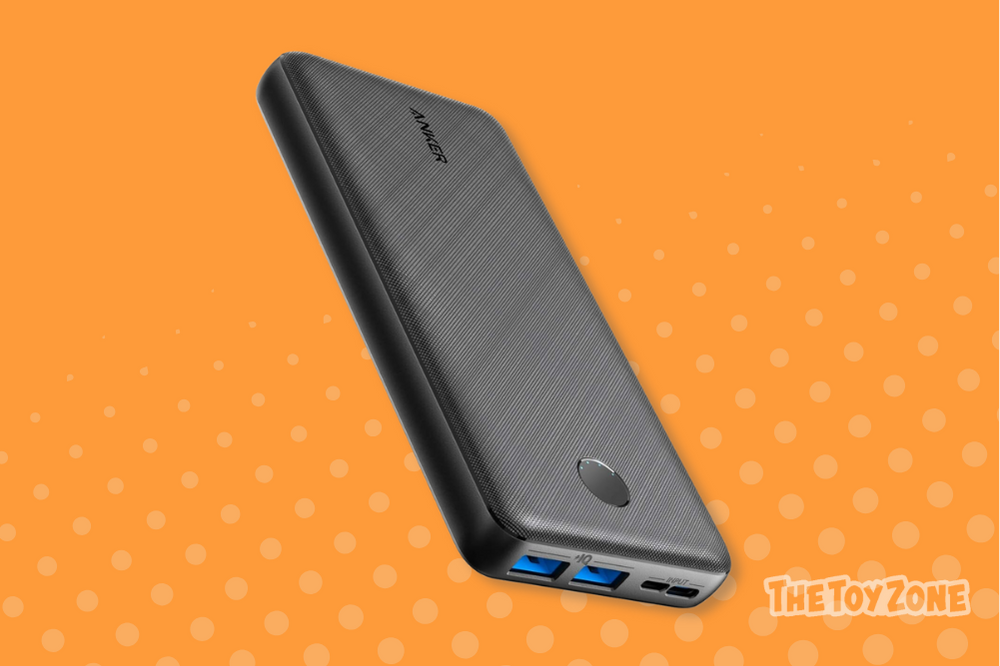 These night vision goggles are the perfect gift for techies and nature lovers alike, as they make it possible to see clearly in the dark and spot any nocturnal animals you wouldn't see otherwise. Even better, they also work as a camera for capturing self-explanatory photos and videos of whatever nighttime fauna you see. Plus, the 5x zoom means distance is no match for your watchful eyes.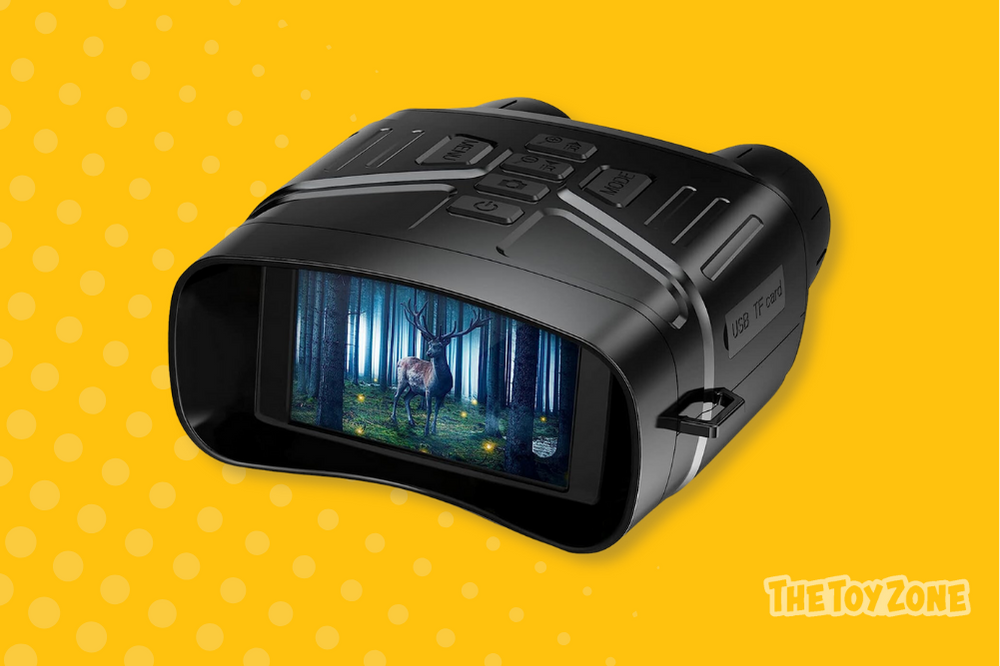 ---
Gifts for RC Drivers
The Hyper Go remote control car is made for speed, stunts and smashing into obstacles, so it's perfect for adventure-loving RC enthusiasts. Thanks to its oil-filled shock absorbers, this bad boy can speed over any terrain while maintaining stability. Its highly sturdy metal build means it can handle whatever you throw at it and what it throws at you, including wheelies, flips, and other stunts.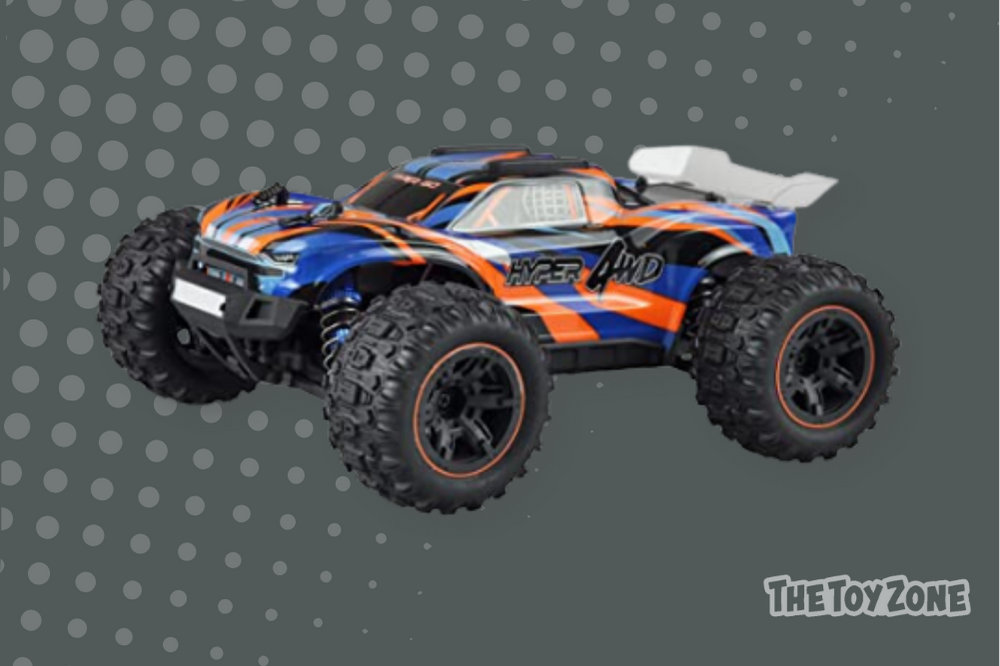 For RC drivers who already have every kind of RC car you can think of, it might be time to take to the air. This RC helicopter is the perfect way to do just that, thanks to its robust construction and simple controls. You'll soon find yourself effortlessly zooming through hallways and into the sky. Helicopter fans will also love its beautifully realistic design.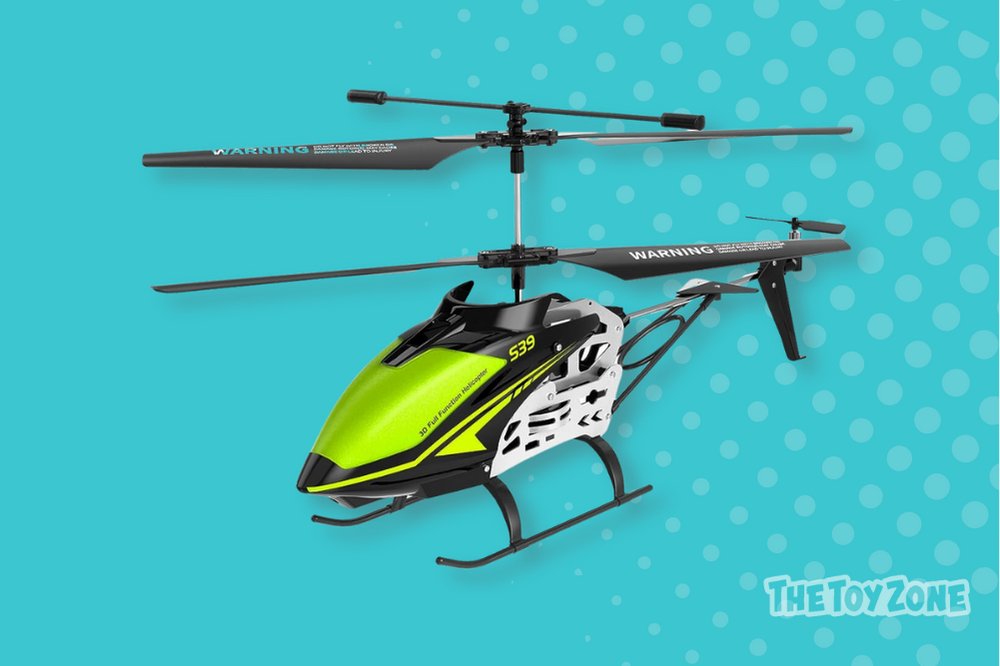 We've covered land and air, so what's next? Water, of course. The Velocity is an excellent remote control boat perfect for adventures by the pool or lake, so it's great for bringing on vacation. You will be amazed at how fast this thing goes and the range of its controls. Plus, thanks to its capsize recovery system, you won't ever have to swim out to rescue it.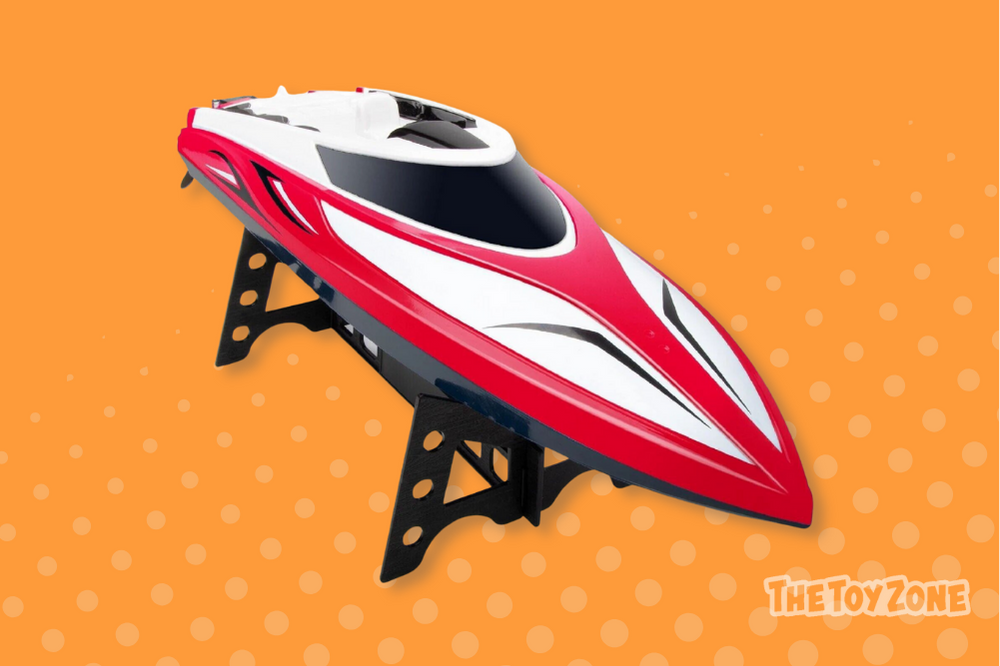 ---
Gifts for Music Lovers
You'd be hard-pressed to find a 15-year-old boy who didn't enjoy listening to music and shutting himself off in his own private world on occasion. These Bluetooth headphones will allow him to do both without annoying those around him. Plus, they are ideal for long car or plane journeys thanks to their excellent audio quality and 65-hour battery life.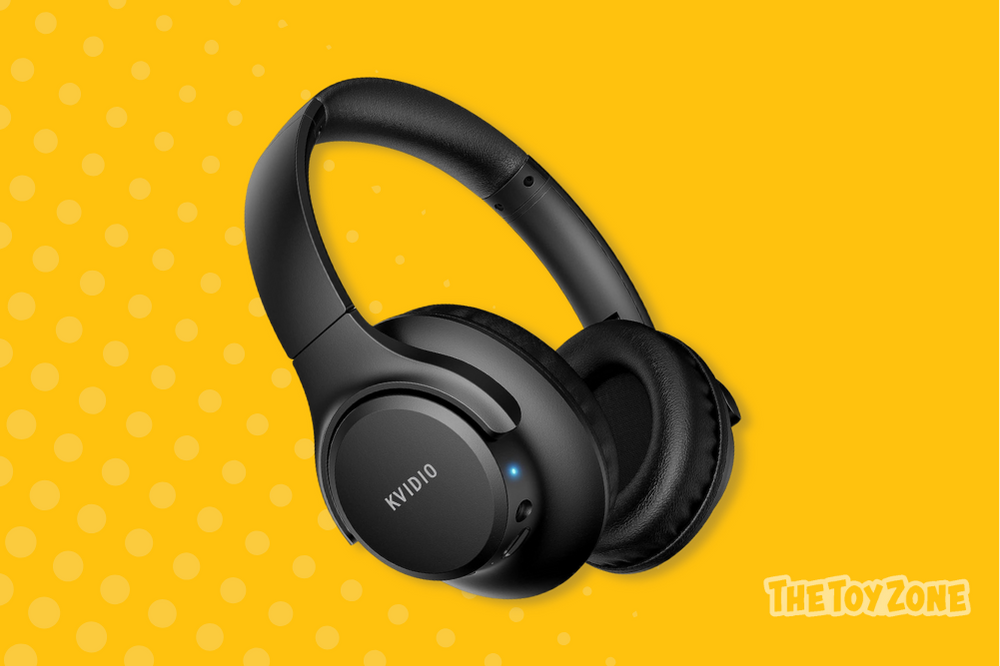 Is your teen crafting banging music mixes for all his friends' parties and dreaming of becoming the next big thing in the DJ world? If so, this Bluetooth DJ controller is just what he needs to turn his dream into a reality. Armed with this and the Djay app, he can practice (and then perform) everything pro DJs do with their mixers and turntables.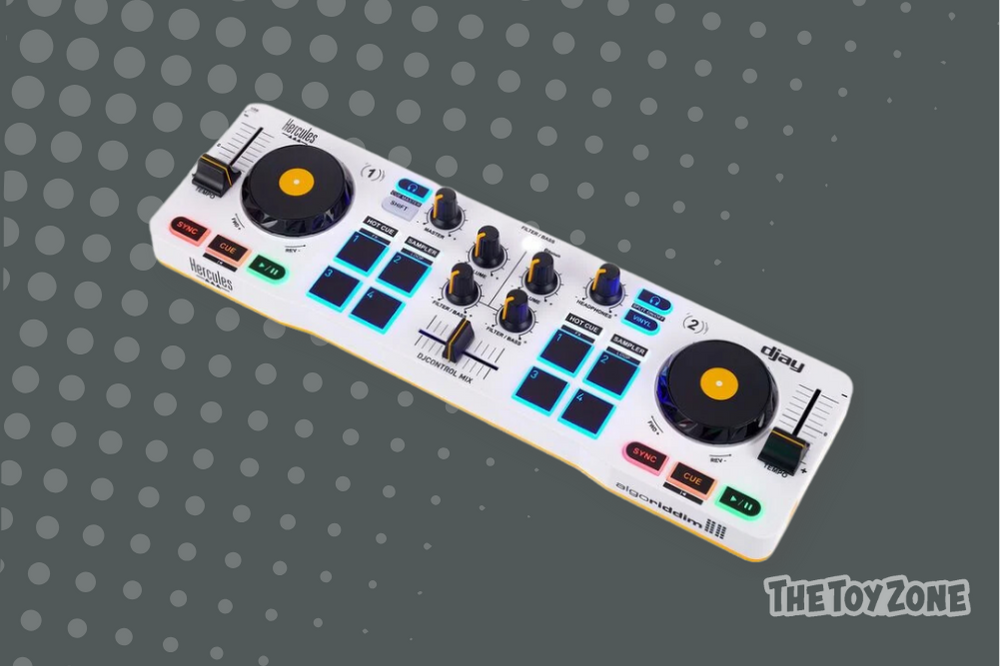 The Orba is the way to go for those who want to make their own tracks instead of mixing already existing ones. This nifty little device allows you to make music anywhere, anytime with its synthesizer, looper and MIDI controller functions. Play around with those, and you'll be amazed at what you can create on the fly with the simple elements of drums, bass, chord and lead guitar.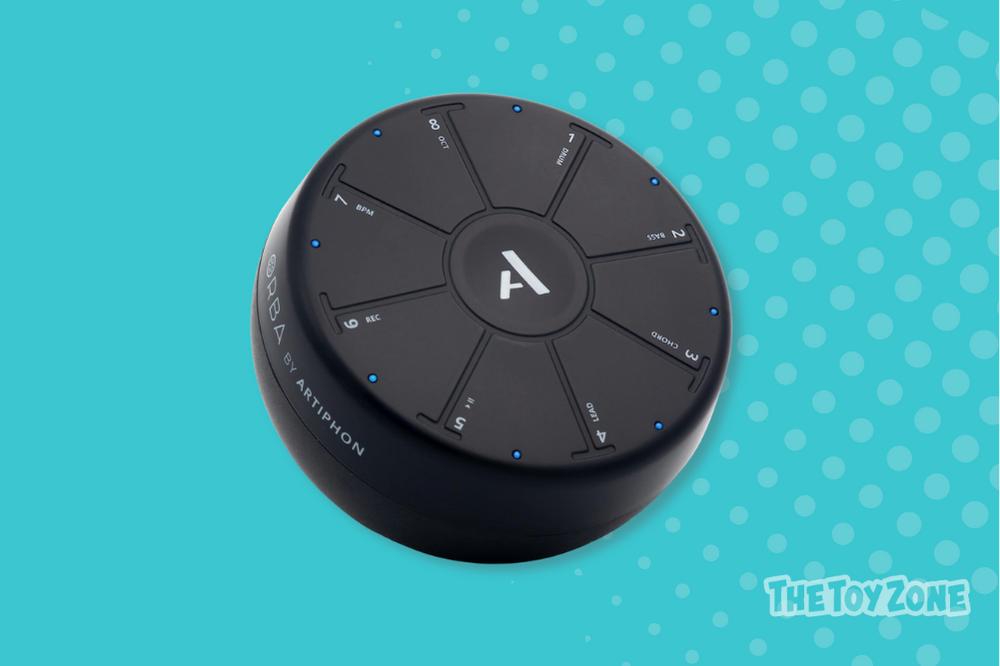 ---
Gifts for STEM Students
A classic wooden chess set is something that all chess players should have. This one is beautifully made from high-quality wood and has exquisite, handcrafted pieces that fit into perfectly shaped storage slots. While it wouldn't look out of place by a fireside, it's also great for playing outdoors or even in the car due to its powerful magnetism that prevents the pieces from being knocked over.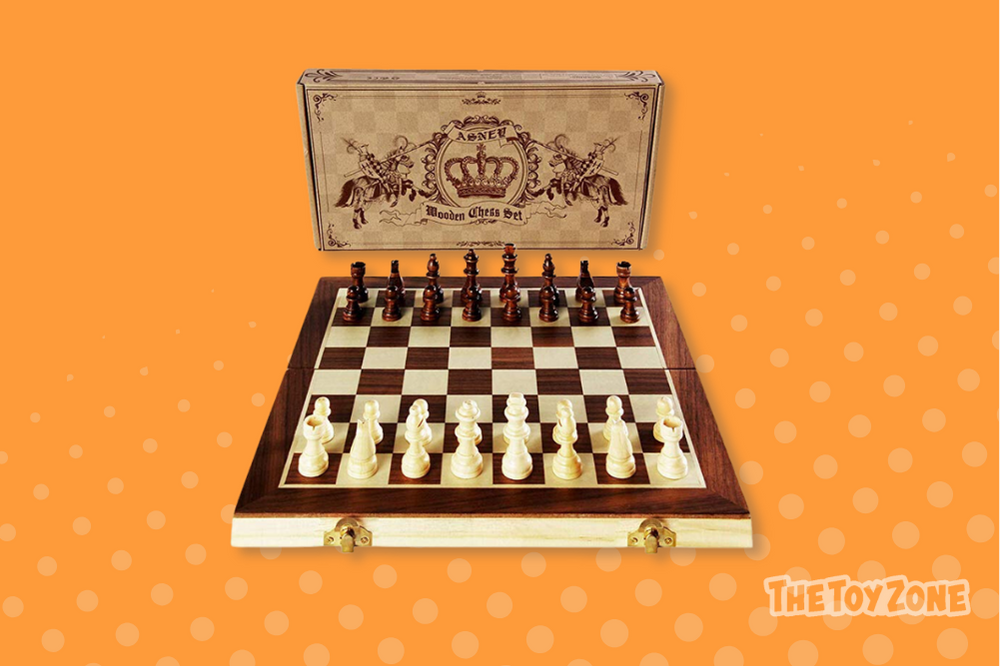 For anyone into geology or gemstones in particular, this rock tumbler kit is a super fun gift. In addition to the professional-grade tumbler, you'll get 1 lb of rocks hiding a beautiful gem interior. Simply put the rocks in the tumbler, add water and grit and tumble away — you'll soon reveal the gemstones, which you can then polish with the included polisher until they gleam.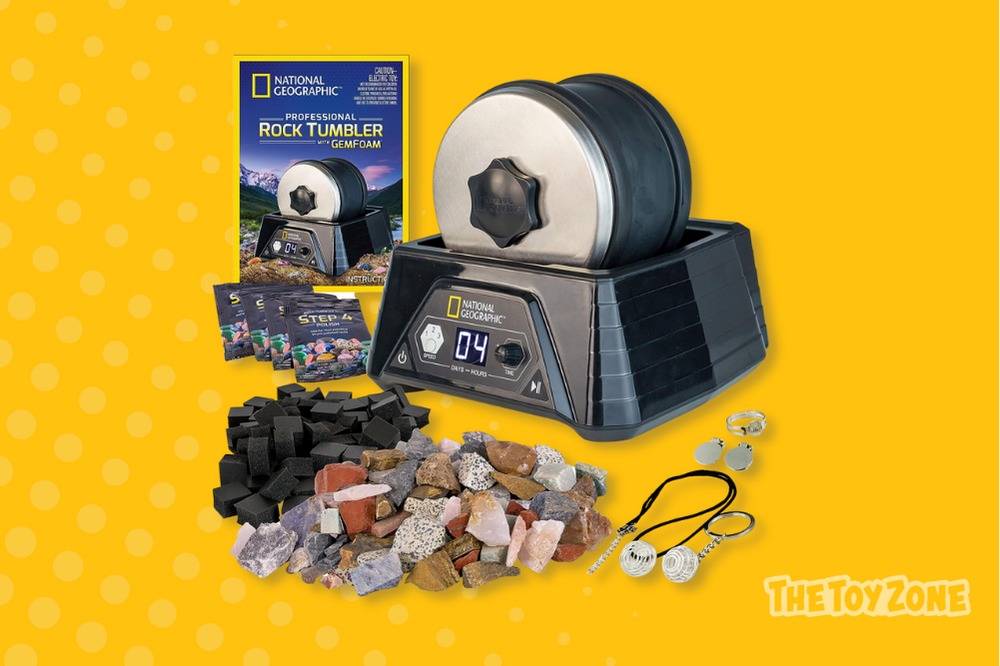 ---
Gifts for Sporty 15-Year-Olds
Whether he has his sights set on college basketball or just likes to unwind by shooting hoops in the backyard, this Senston basketball will do the trick. Made from premium rubber, this will last years of indoor and outdoor play. It also features a wide channel design for superior grip and control and several stylishly vibrant color combos to choose from.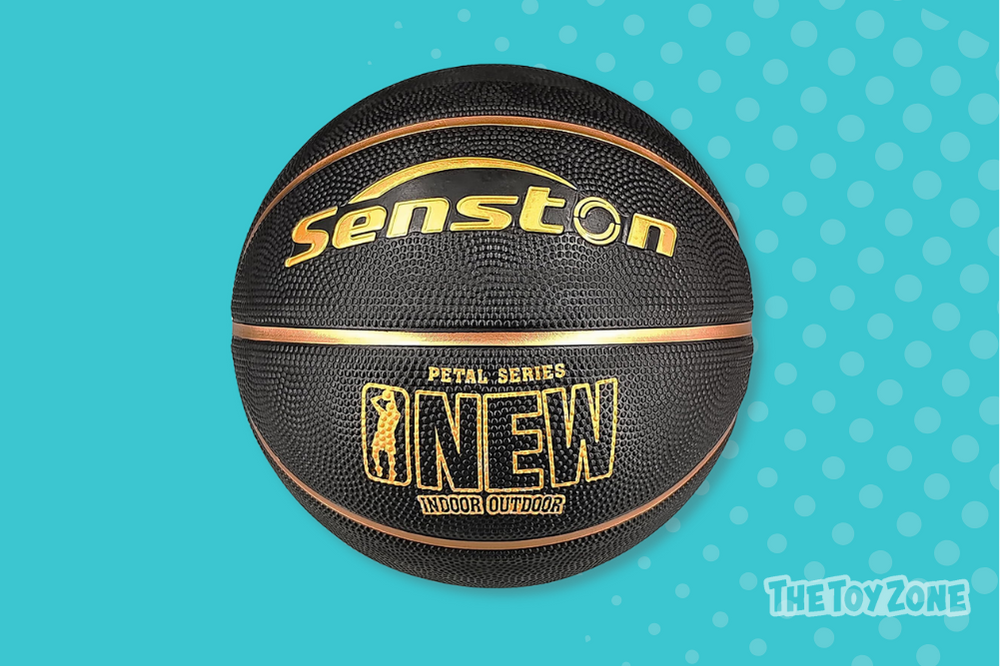 This driver from Callaway is an excellent choice for teens more interested in the golfing green. Featuring a lighter configuration, an optimized center of gravity and a generous sweet spot, the X Hot driver will send those balls flying exactly where you want them to go. Plus, you can adjust the face to either an open, square, or closed position, depending on what you want from your shot.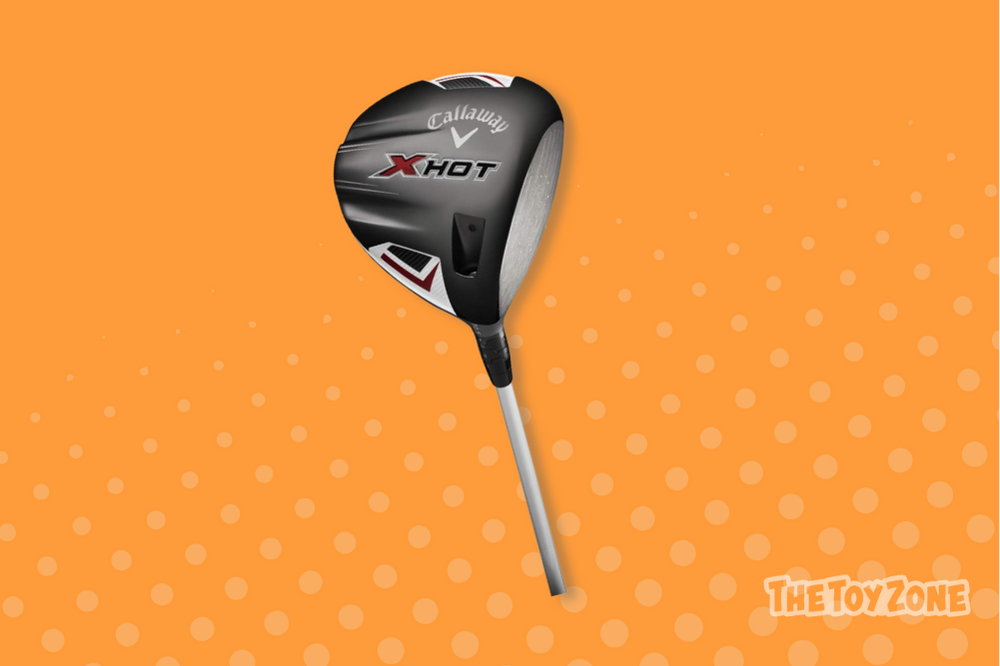 If hockey is your teen's sport of choice, we've got something for you too. This goalie shooting target is perfect for practicing your shot so you can become an expert scorer. No need to hold back — its rugged fabric is built to withstand even the toughest slapshots and the harshest elements. Best of all, it's so quick to set up that you'll be hitting shots in minutes.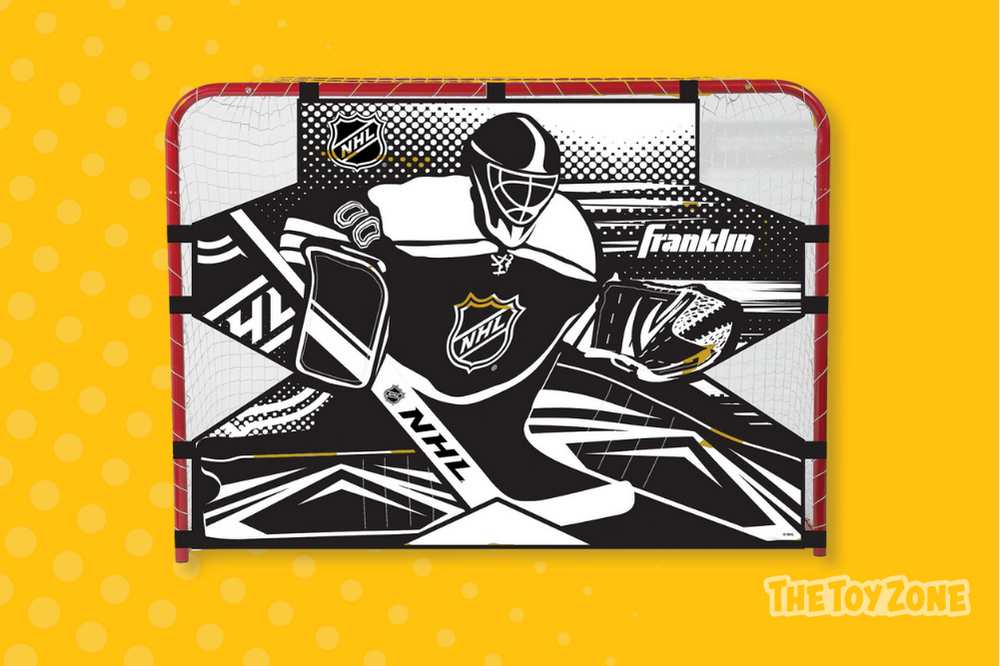 ---
Gifts for Book Lovers
Teenagers are interested in the world around them and want to make it a better place. They also deserve to know their rights. Know Your Rights and Claim Them details the rights codified in the United Nations Convention on the Rights of the Child and provides a fascinating history of child rights. It's essential reading for any teen who cares about justice, freedom and equality.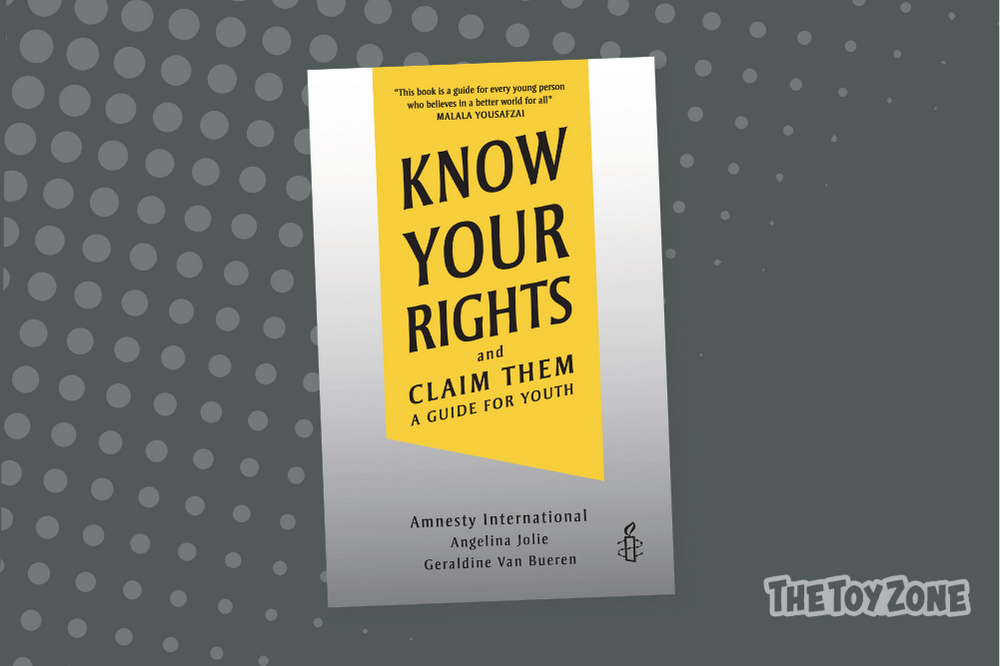 If your teen loves dystopian fiction or gripping sci-fi stories and has not yet read Divergent, it's time to rectify that. This #1 New York Times bestselling trilogy is a thrilling tale set in a post-apocalyptic Chicago. A true epic, this series tackles themes as diverse as war, love, loyalty, forgiveness and how flawed a "perfect society" can be.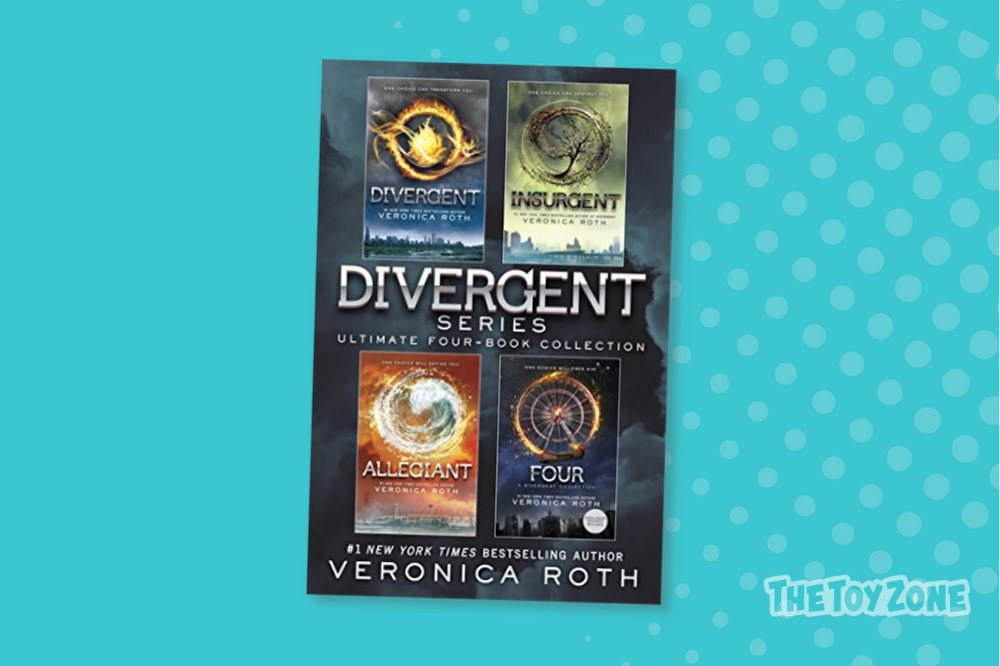 With its title and opening, They Both Die at the End completely subverts the traditional narrative structure by letting you know what will happen at the end. The characters know, too, and this unique perspective allows the book to explore the intertwinedness of love and loss and life and death. You will think, you will feel and you will cry.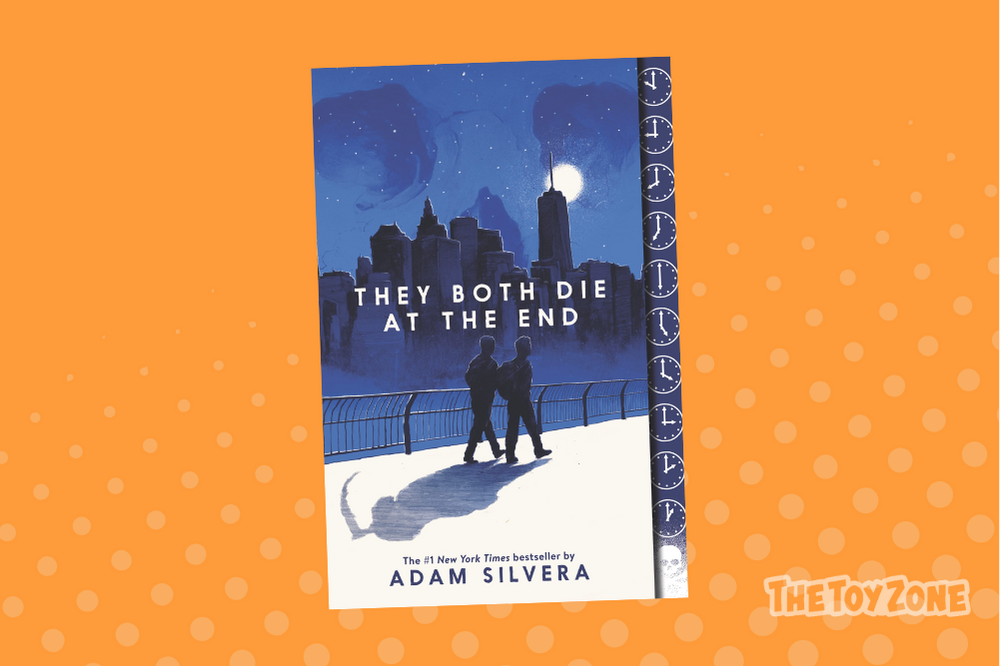 ---
Gifts for Young Artists
For anyone thinking about a career as an artist, an easel is a huge boon as it makes painting large pieces so much easier. With this full-sized easel, he can paint canvases as big as 48 inches without any smudges. Plus, thanks to the adjustable height and angle, he can paint for hours without straining his neck or wrists.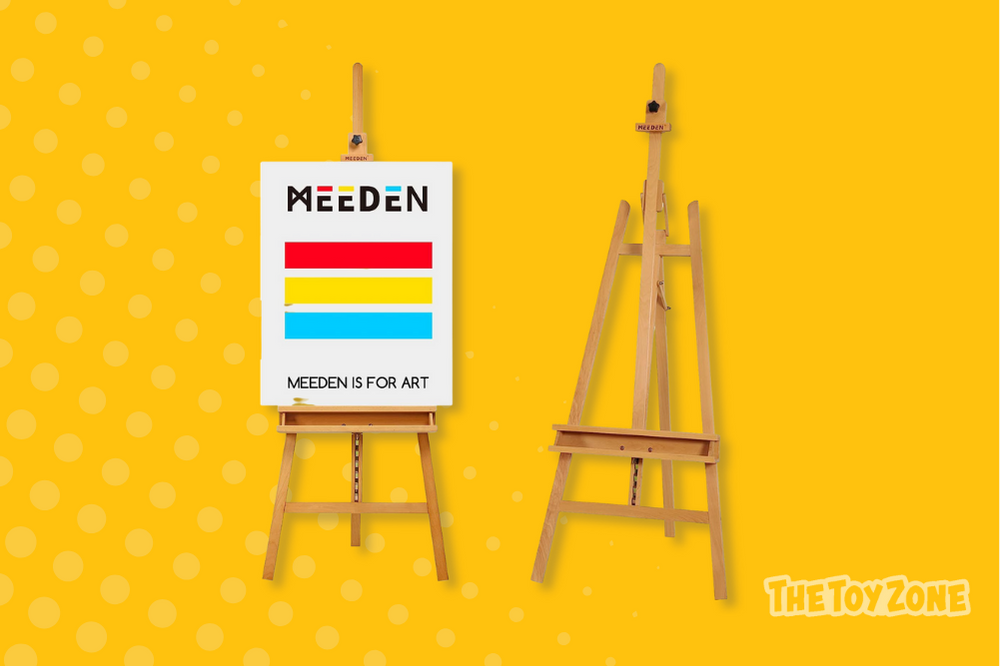 For artists whose interests are more 3D than 2D, this set of sculpting tools is sure to please. It comes with a whopping 44 pieces to satisfy every clay crafting need. From sculpting to modeling to cutting, shaping, scraping and smoothing, there is nothing you can't do. Whether you want to do precise work or experiment with new techniques, this set is just the ticket.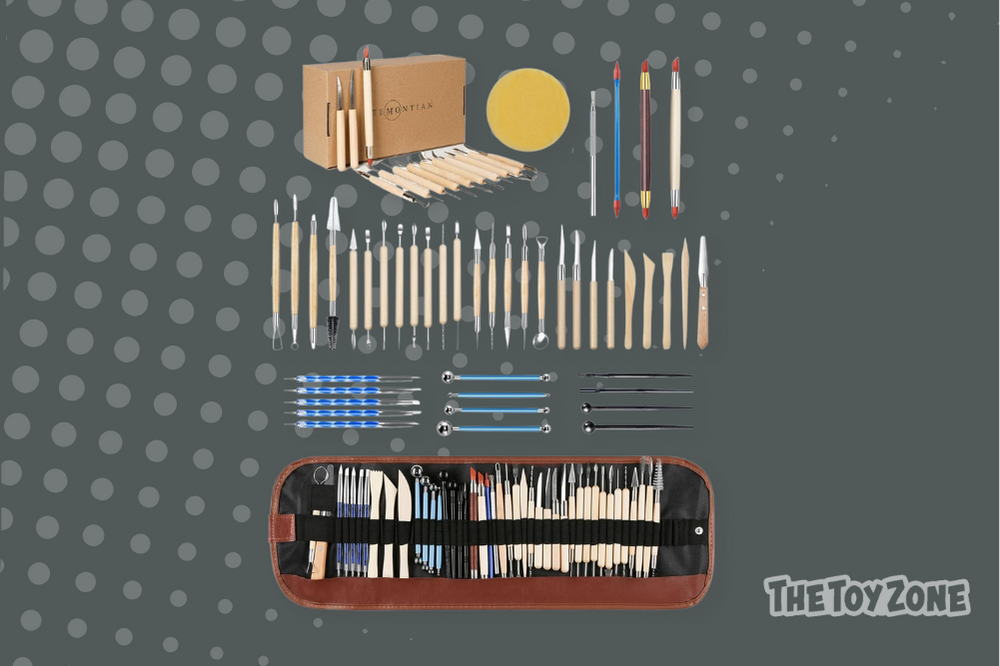 Learning to draw the human body is essential for those serious about developing their artistic abilities. In this anatomy book for artists, artist and teacher Michel Lauricella simplifies the human body into basic shapes and forms that are the building blocks for all poses. Instead of providing a massive repertoire of poses to memorize, it helps artists develop their observational skills and imaginations.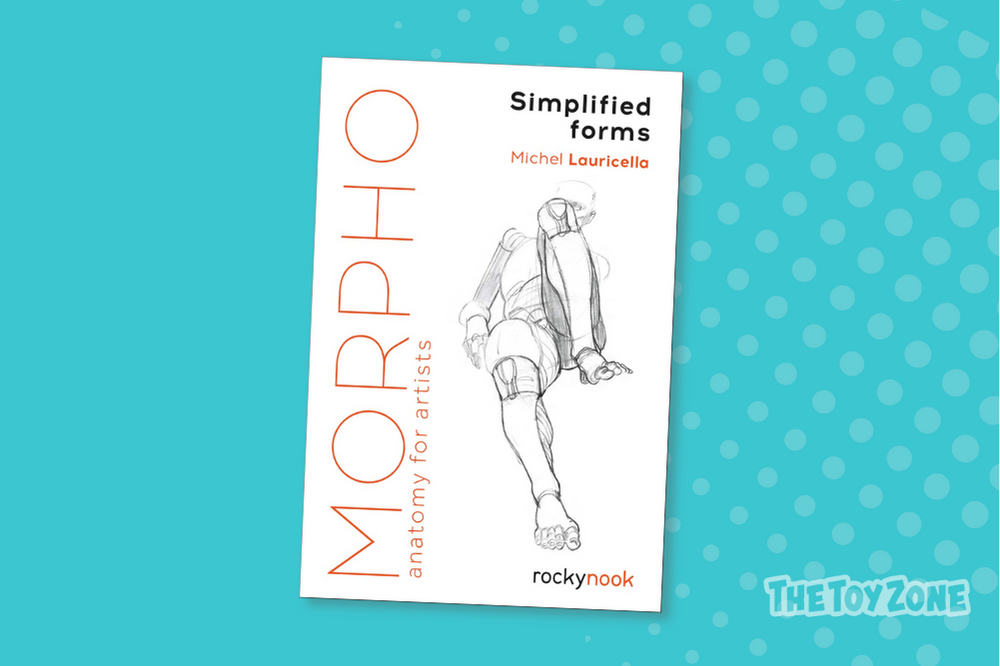 ---
Gifts for Board Game Players
Llamas Unleashed comes from the same developers as Exploding Kittens and Unstable Unicorns, so if your teen enjoyed those, chances are he'll love this hilariously bizarre game, too. This game follows the exact mechanics of Unstable Unicorns, with all kinds of new humorous hooved creatures to collect. Build your deck and use the action cards strategically – but beware of the Illuminati and the Alpacalypse.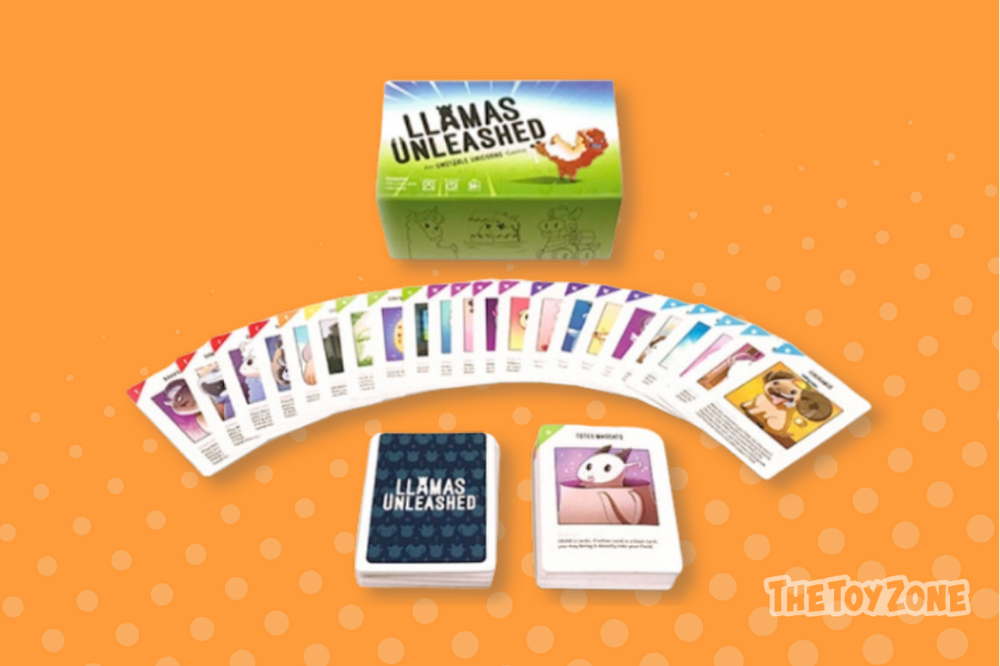 Clue is a classic game of mystery and deduction, but there's always that one player who messes things up by cheating or lying. So, instead of punishing it, this edition of Clue makes it part of the game's mechanic. Players will sharpen their skills of deception and investigation as they bluff and lie and try to spot when other players aren't being honest.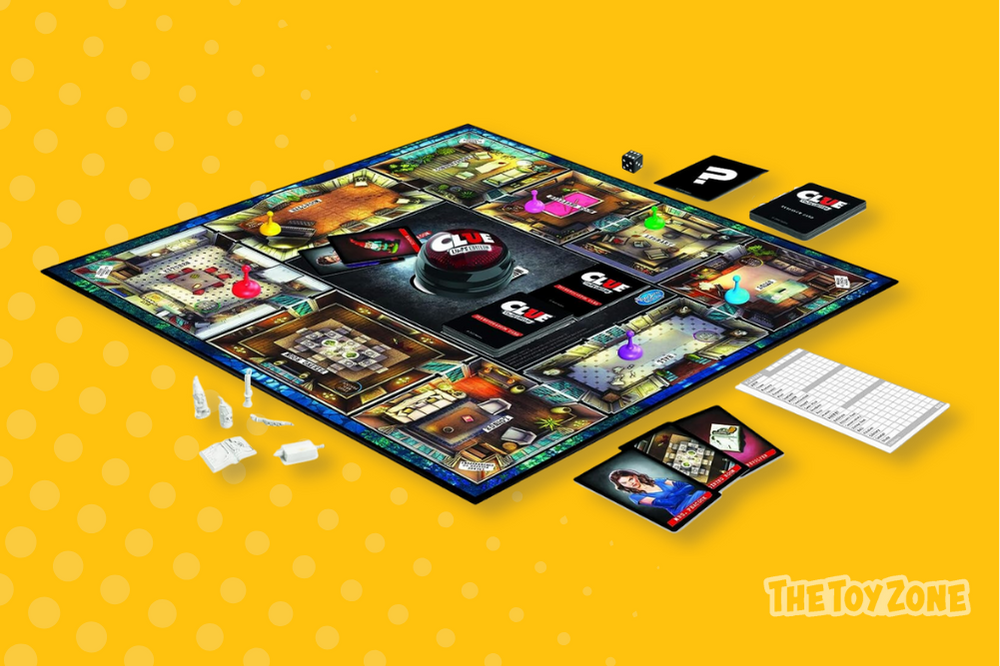 Post-2020, this cooperative strategy game seems familiar. Players must work together to prevent the spread of 4 deadly, virulent diseases while trying to find a cure simultaneously. In this truly global game, the game board is a world map, and each player has a critical strategic role in ending the pandemic before it's too late…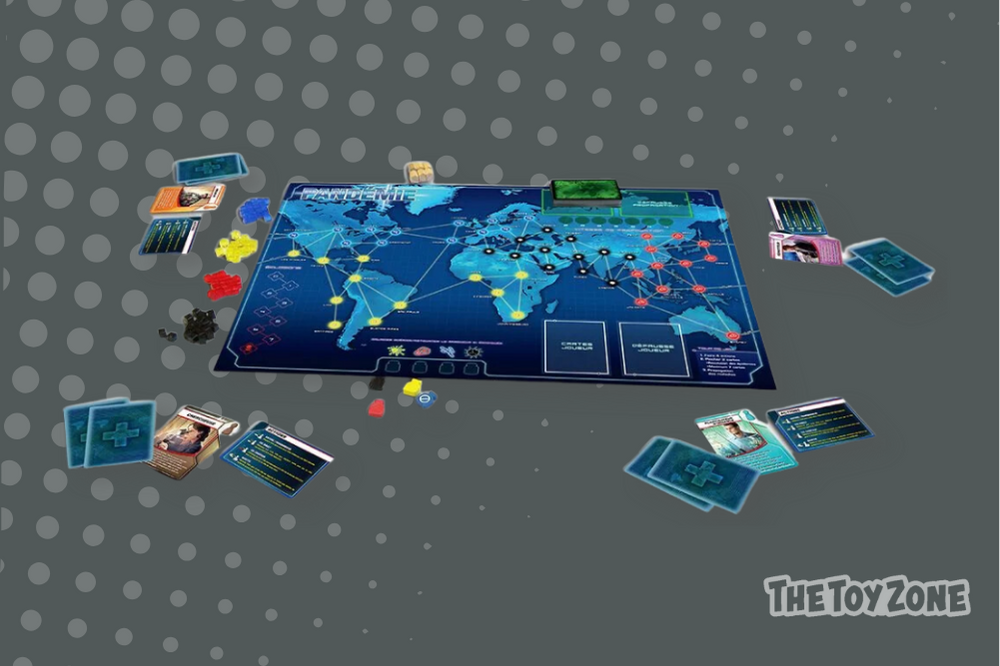 ---
Gifts for Teens Who Love the Outdoors
Whether for family camping vacations or outdoor club excursions, this 2-person tent from Coleman will serve him well. Its lightweight yet sturdy construction makes it a great backpacking tent. Plus, there's no need to worry if you live in a stormy climate, as this bad boy can withstand winds of 35+ mph and water from above and below.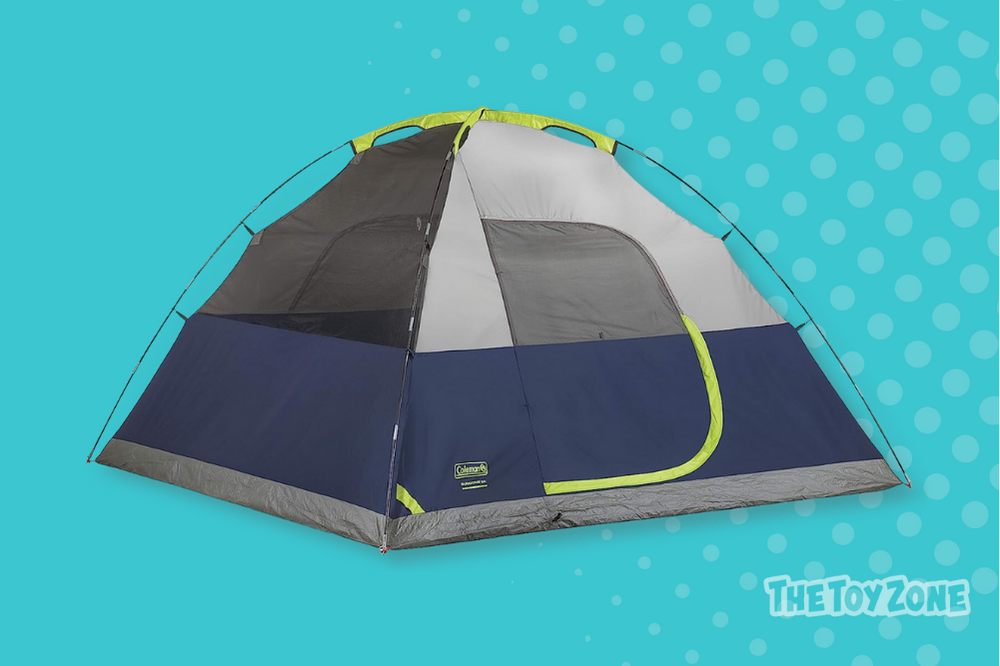 For anyone planning to go on an outdoor adventure without modern amenities, being able to start a fire is essential. This firestarter is an excellent adventure companion, allowing you to start a fire anytime, anywhere. Packed into this versatile multitool is everything from a bottle opener to a tinder scraper to an emergency whistle; it can save your skin in multiple ways.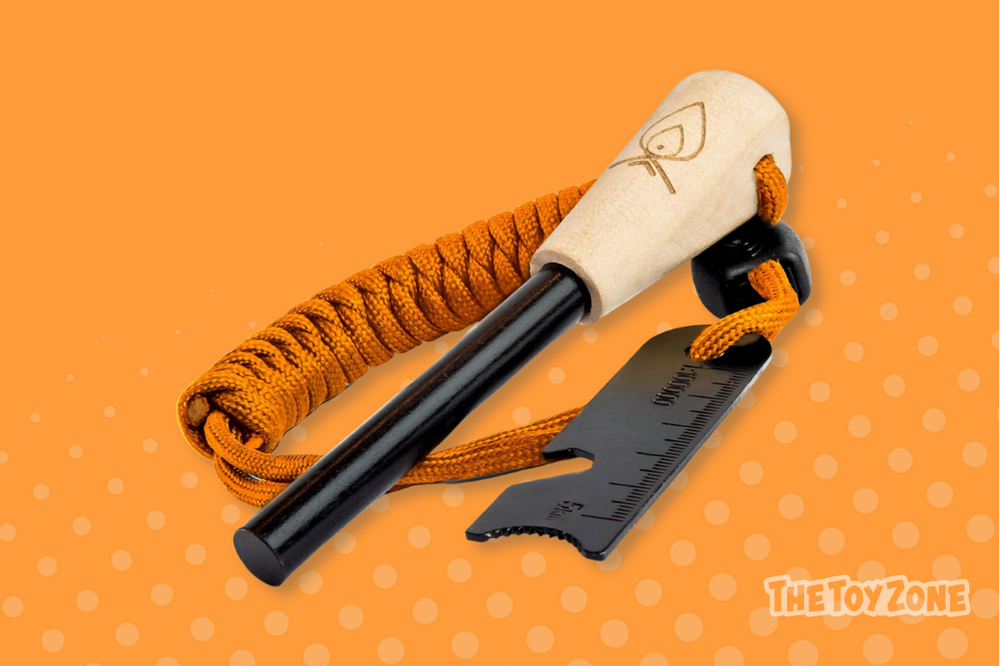 From kayaking to canoeing to hiking in rainy weather, this dry bag is suitable for all kinds of adventures. As it's entirely seamless and made from waterproof PVC, it will keep your stuff dry as a desert, no matter how wet your surroundings are. Teens will love how durable it is and its transparency, making it easy to locate what's inside.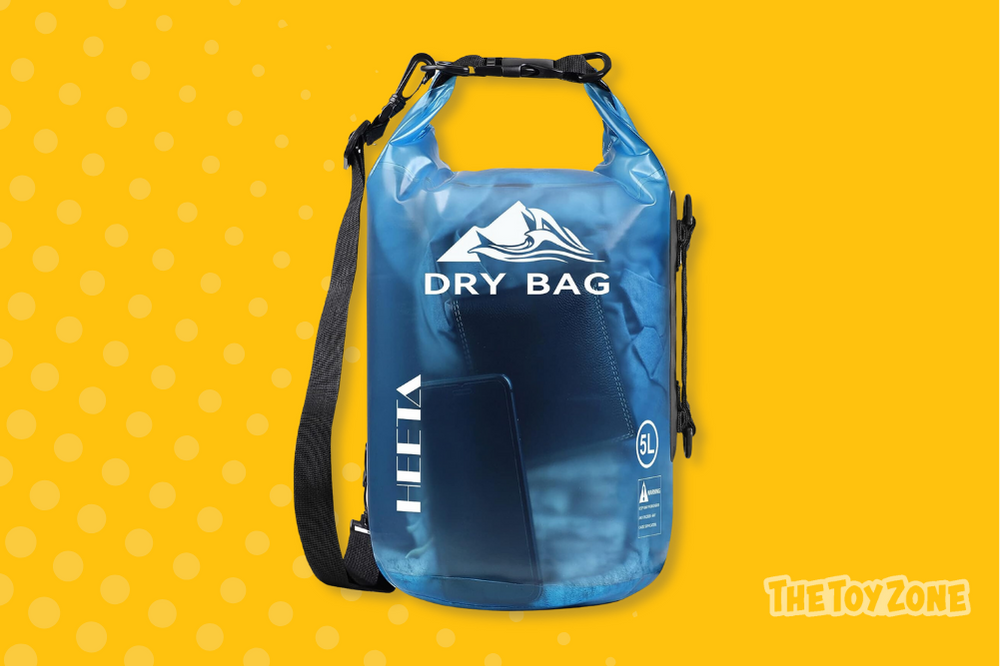 ---
Gifts for Movie Lovers
This outdoor projector takes the concept of movie night and turns it into a magical (and potentially romantic) affair. But whether your teen uses this for date nights or movie nights with friends, he's sure to get a lot of use out of it. All you need is a white wall (or sheet) and a smartphone and you can turn your living room or yard into a personal cinema.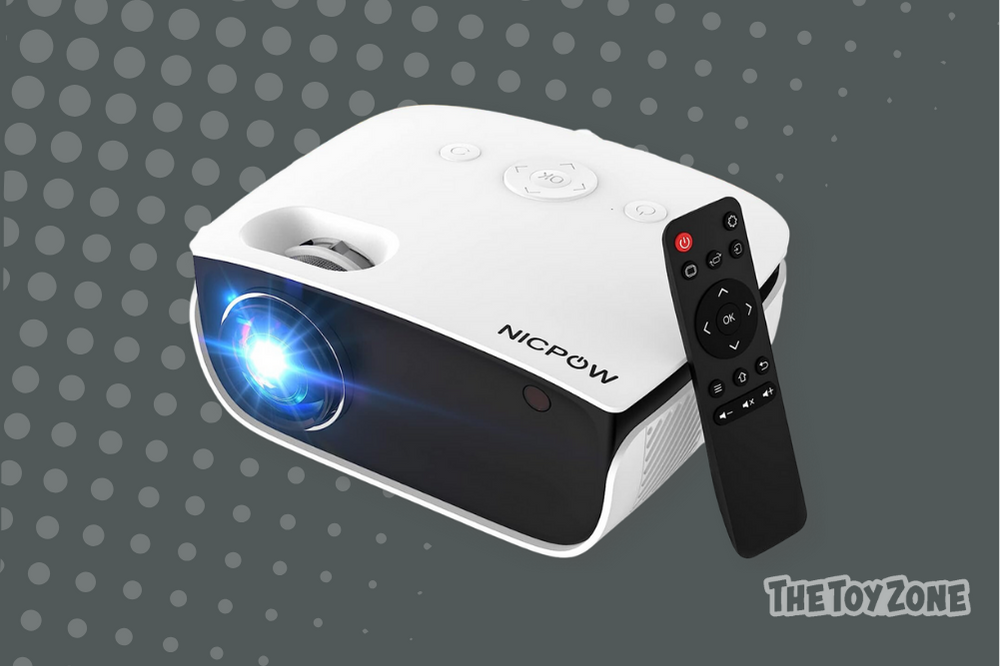 Sure, you could always make popcorn on the stovetop or in the microwave, but where's the fun in that? This popcorn machine brings the magic of the cinema into your home and even keeps the popcorn warm. This makes it fantastic for movie-watching parties and it can make up to one gallon of popcorn per batch.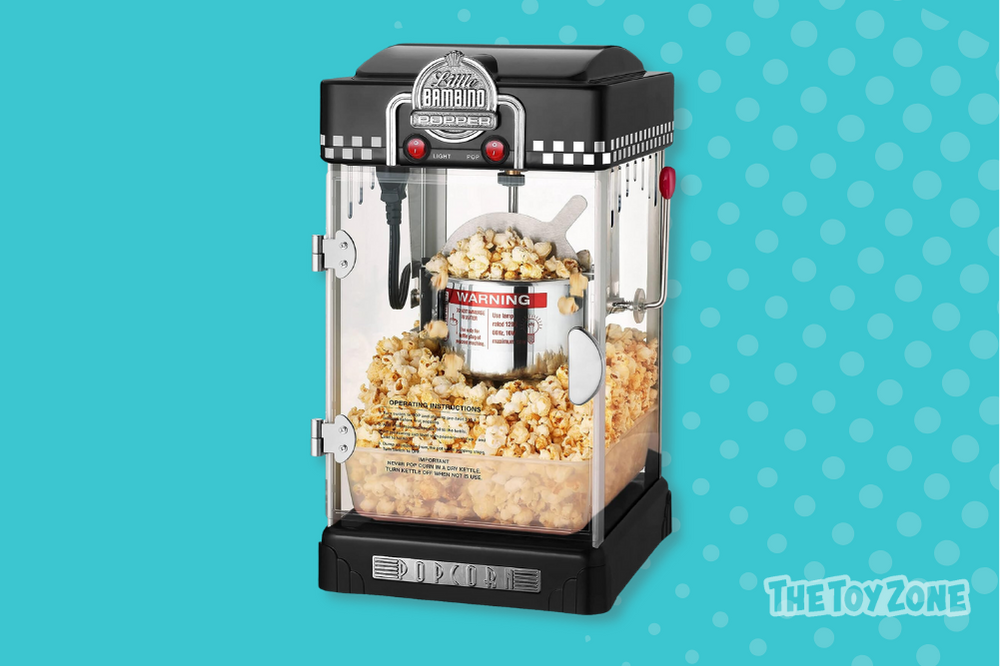 Does your 15-year-old dream of becoming the next Michael Moore or Werner Herzog? Then you must buy him this book as it is a must-read for aspiring documentarians. Making Documentary Films and Videos equips readers with all the skills and confidence they'll need to make their first documentary feature. It covers every step from concept to completion and explores essential ideas to consider as you craft your film.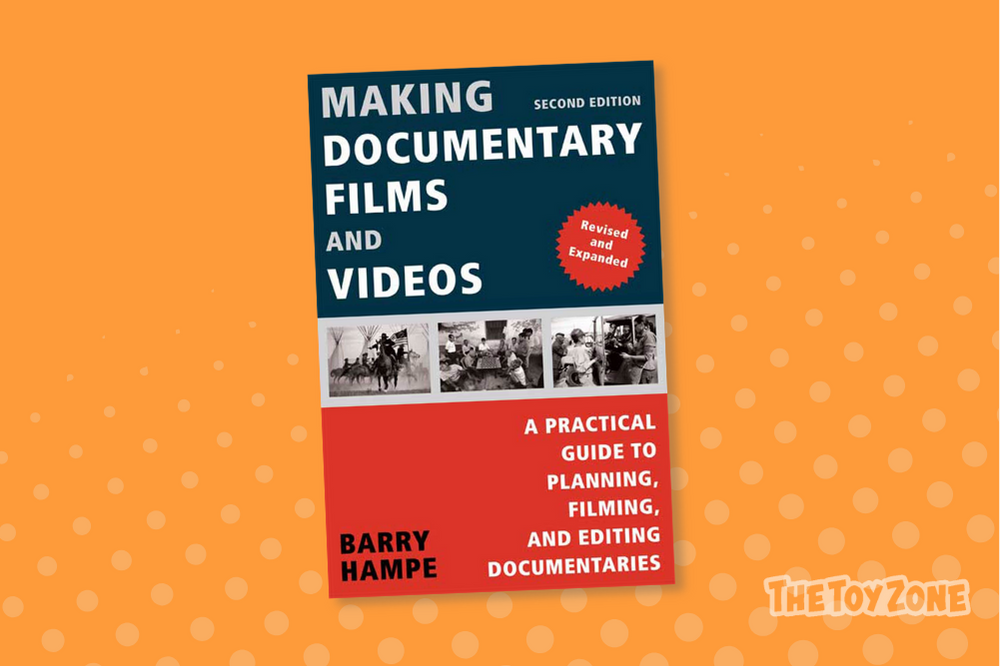 ---
Gifts for Teens Who Like to Write
Writing in a beautiful leather-bound journal can make your words feel important and unique. However, all the writers know that one journal gets filled up quickly. What's great about this journal is that it's refillable, so you can stack up books worth of writing while continually replacing the pages in your trusty leather journal.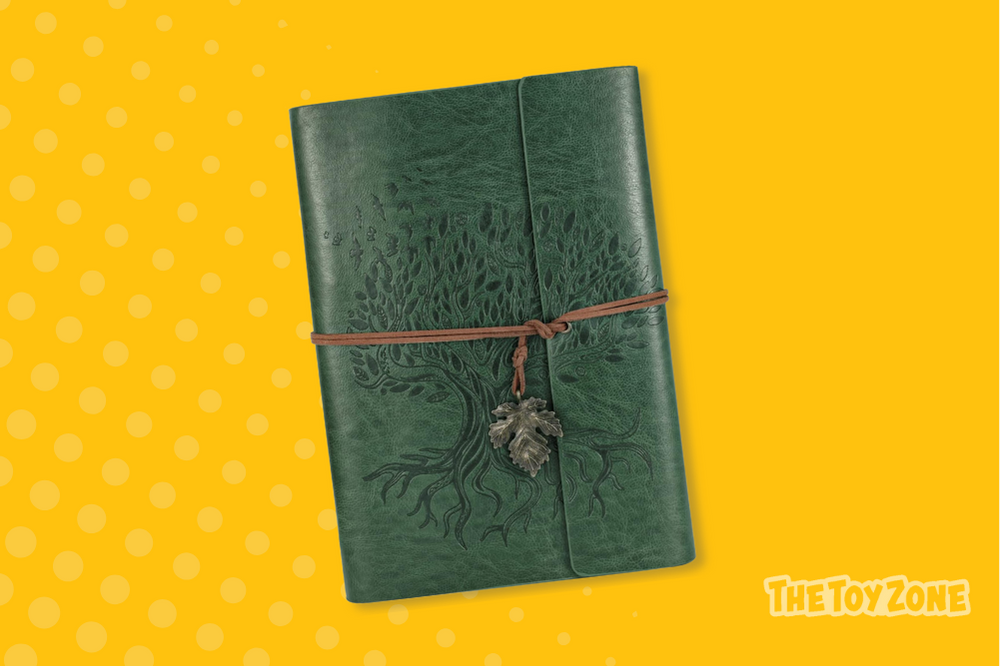 Even if you aren't a fan of Stephen King's novels, you must admit that he is a master of his craft. And any teen writers who enjoy Mr. King's work will jump at the chance to read what he says about the craft. Part personal memoir, part practical guide, is an incredibly useful book for aspiring writers and a ripping-good story.
Many writers prefer the tip-tap of keyboard keys to the scratch of pen on paper; for those writers, a typewriter is the ultimate in satisfying typing. However, we must admit that an actual typewriter could be more practical. This keyboard wirelessly connects to any tablet or smartphone for a convenient and satisfying writing experience in a perfect blend of retro and modern.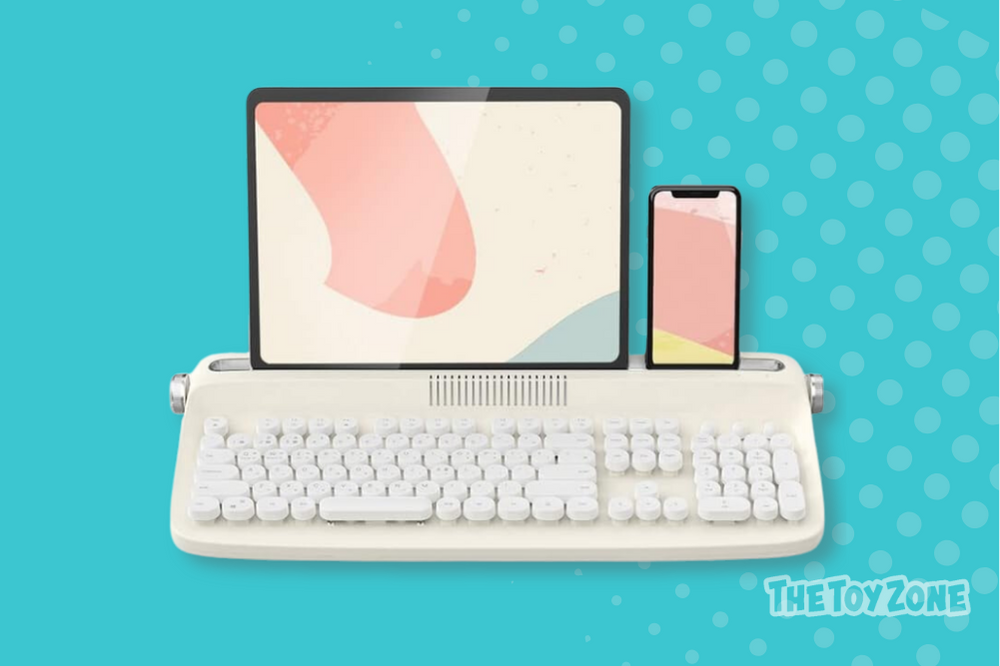 ---
Gifts for Young Photographers
This is one of the splurgier items on our list, but if the teen in your life has a passion for photography, he will be eternally grateful. The LUMIX FZ300 is a pro-level camera that takes advantage of the most cutting edge technology. Most exciting is the 4K photo technology that lets you shoot 30 frames per second and extract them as individual photos to capture dynamic moments forever.
A good lighting system is essential for aspiring photographers who prefer to shoot indoors and carefully curate their shots. Whether photographing people, crafting artistic compositions or even shooting videos, controlling the lighting is part of the craft. So this photography lighting kit, with its adjustable height and brightness and color filters, included, is sure to go down a treat.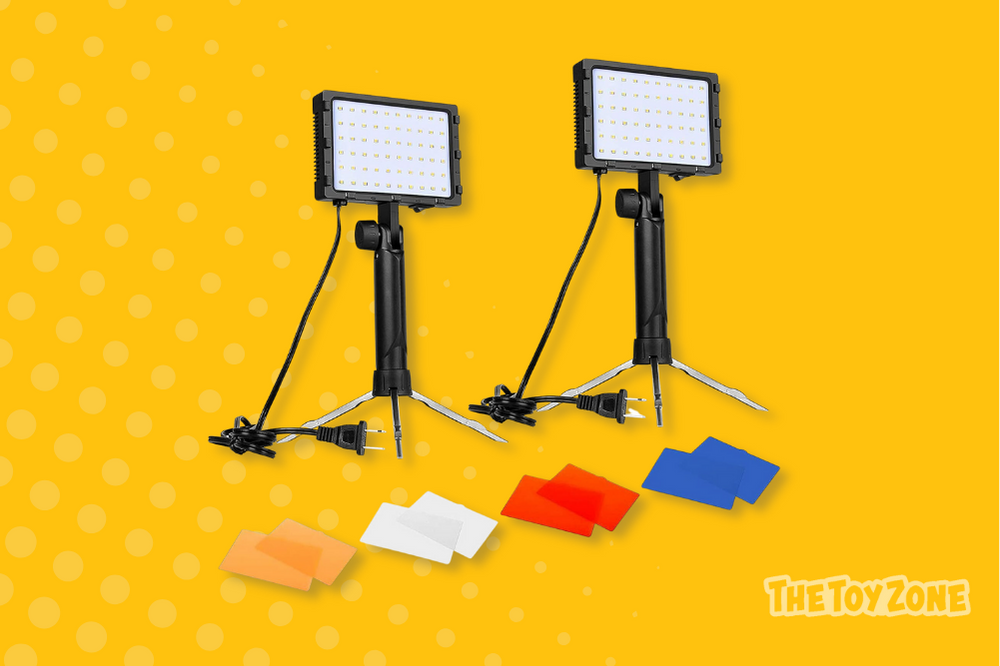 The Art of Photography is a beautiful gift for teens interested in photography as an artistic medium. First published in 1994 and now in its 3rd edition, this book has established itself as the seminal textbook on photography. Providing readers with both practical skills and thought-provoking discussions of the craft, this book is extremely comprehensive and highly accessible.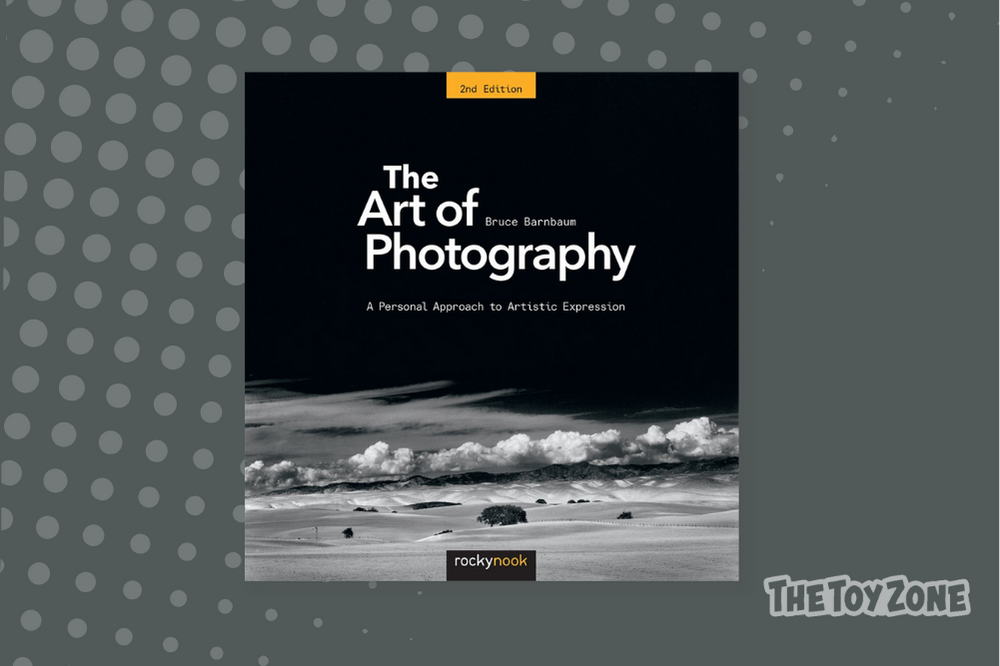 ---
Gifts for Anime Lovers
How to Draw Manga is precisely what it sounds like — a practical how-to guide that teaches you to draw manga characters like a pro. And that's because the people who put together the guide are pro manga artists. This book is entertaining, easy to follow and packed with original illustrations from celebrated mangaka and it truly delivers on what it promises.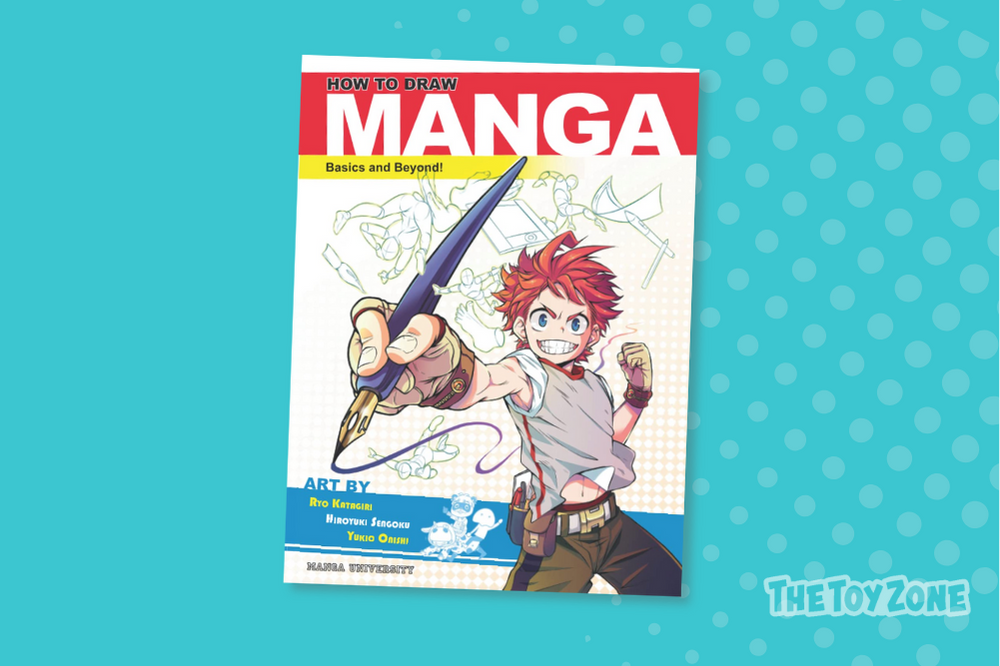 It is a truth universally acknowledged that all nerdy teenagers love Funko Pops. And if their favorite anime of the moment is My Hero Academia, what better gift to get them than this Funko Pop figure of the fiery anti-hero, Endeavor? Endeavor is portrayed here ferociously mid-action and engulfed in his trademark flames, but like all Funko Pops, he's also adorable.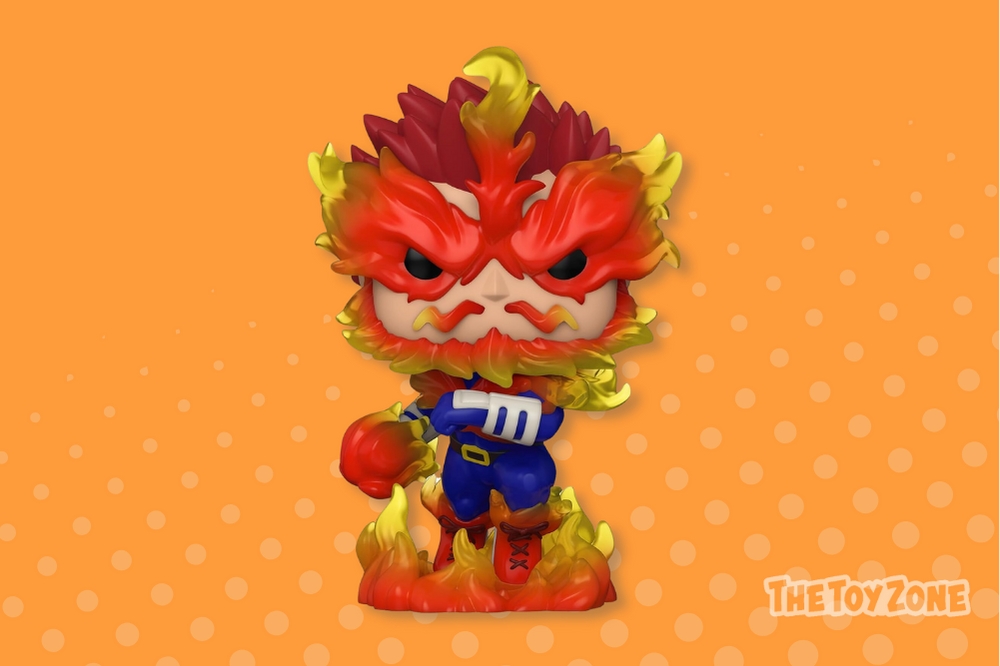 Almost everyone who watches Death Note falls in love, but how many people have read the award-winning manga on which the anime was based? Death Note follows ace student Light Yagami after he picks up a powerful notebook dropped by a rogue death god. This complete set is an excellent gift for fans of the anime, as well as anyone who enjoys reading manga with dark and thought-provoking themes.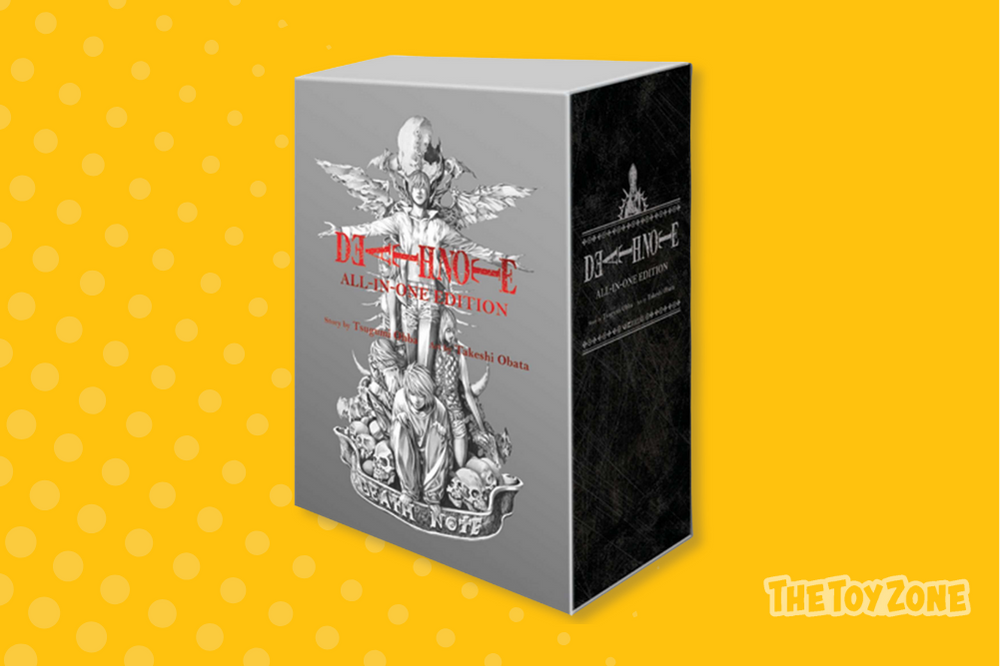 ---
Gifts for the Environmentally Conscious
Once you begin to notice, you'll be amazed at how much plastic we use and dispose of daily, from water bottles to disposable razors – to pens. Especially in high school, you can get through hundreds of pens yearly. That's why it's so great that these pens are plastic-free. Made entirely from steel and paper, they are almost 100% recyclable.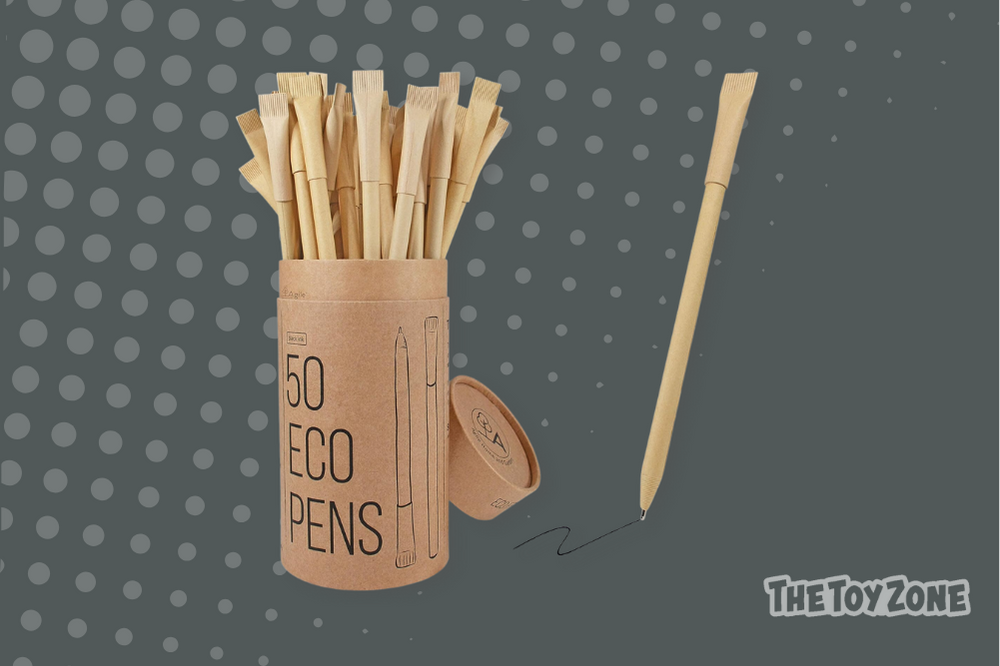 There's no getting around it – teenage boys can generate quite a stink. To curb their raging hormones, many boys turn to harsh chemical deodorants, which can be pretty damaging to their skin and the environment. So Sam's Natural Deodorant is a great alternative. Made from all-natural ingredients and certified cruelty-free, this deo will remove the whiff while being gentle on your skin and the earth.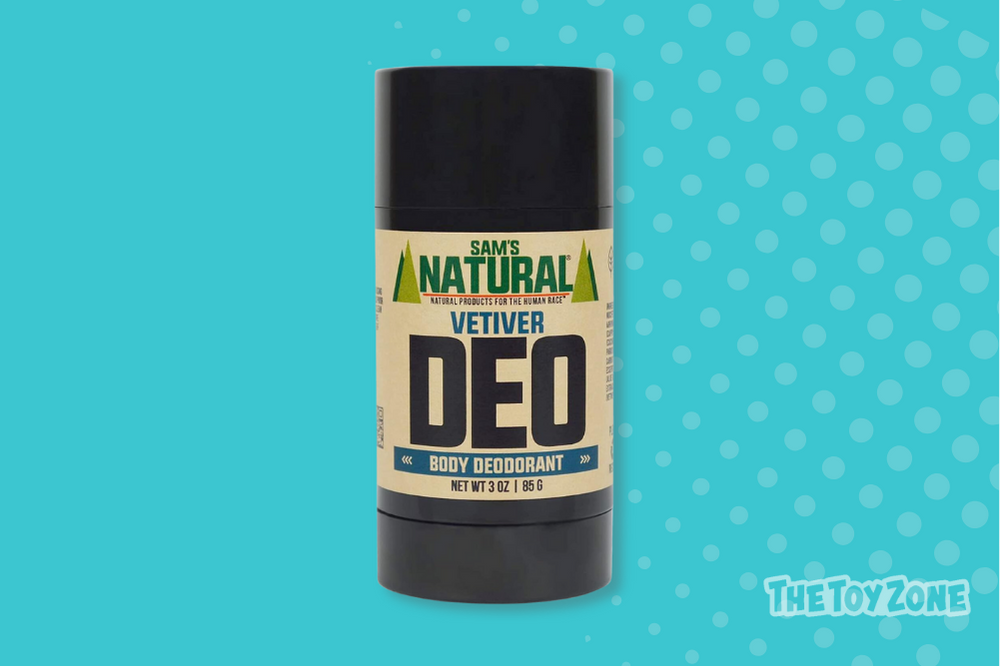 In a changing climate, it's essential to find solutions for long-term food security, including hydroponics. This growing system lets teens experiment with hydroponics and grow their own food indoors. Thanks to the built-in fan and growing lights, you'll be amazed at how beautifully your plants thrive. Start with herbs, then perhaps branch out to lettuce, tomatoes or even flowers – the endless possibilities.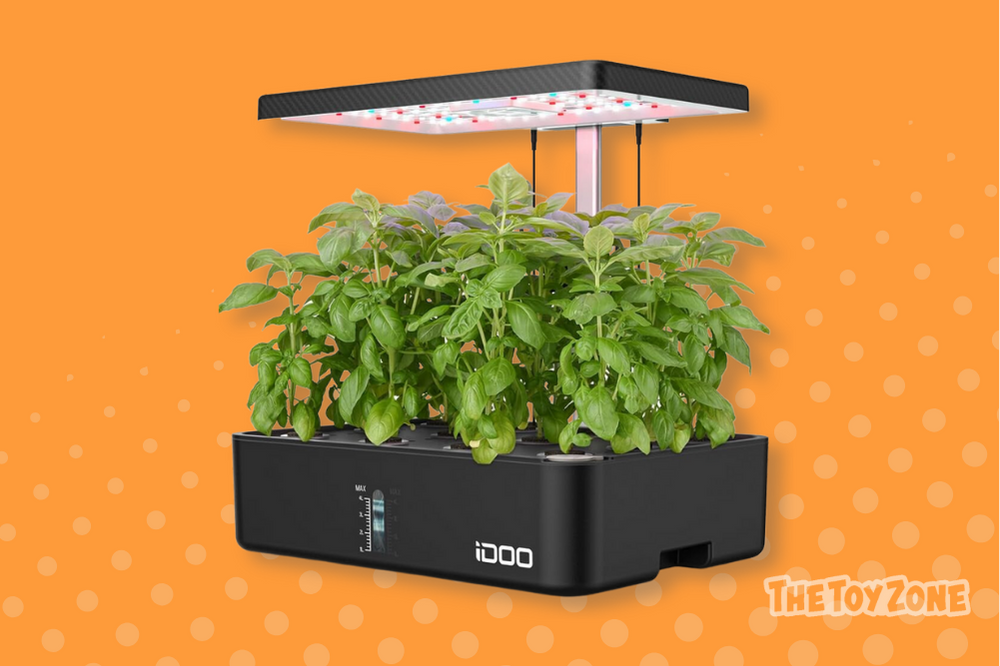 ---
Gifts for Teenage Chefs
Sushi is a great entry point for aspiring chefs because it's relatively simple but offers many opportunities to experiment and valuable practice in finesse. It's also a super fun activity with family or friends, and this kit makes it even more fun with the sushi bazooka. It also comes with various practical tools, beautiful chopsticks and chopstick holders.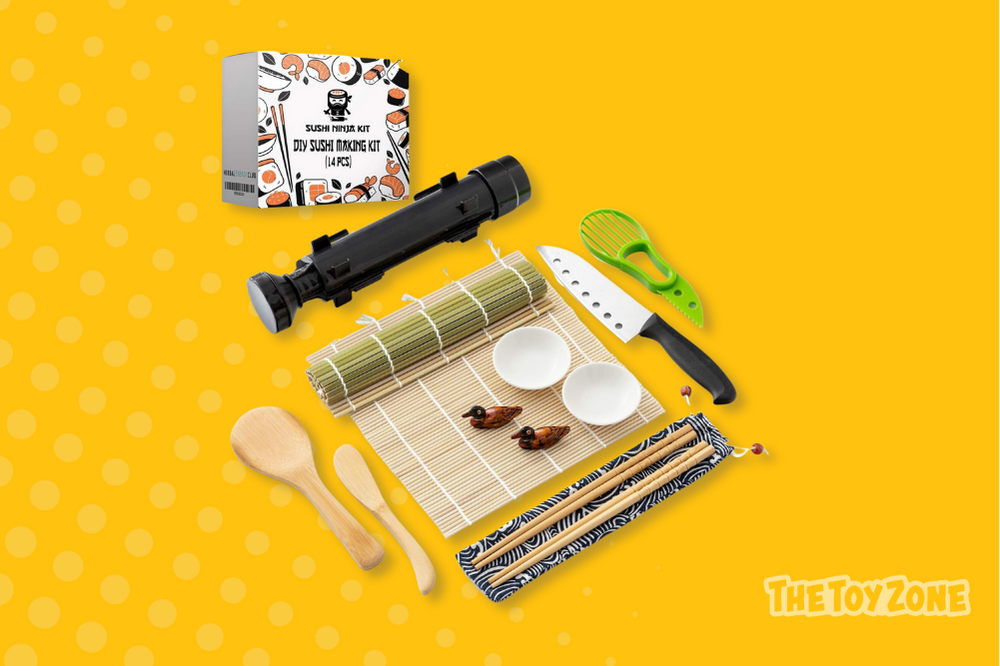 While some chefs feel at home in the kitchen, for others, nothing beats being outside by a flaming grill. These BBQ grilling gloves are the ideal gift for teen grill masters, whether their specialty is burgers, ribs or veggie skewers. Made from heat resistant and sweat-wicking material, these gloves are great for standing at the barbecue all day or grabbing hot trays from the oven.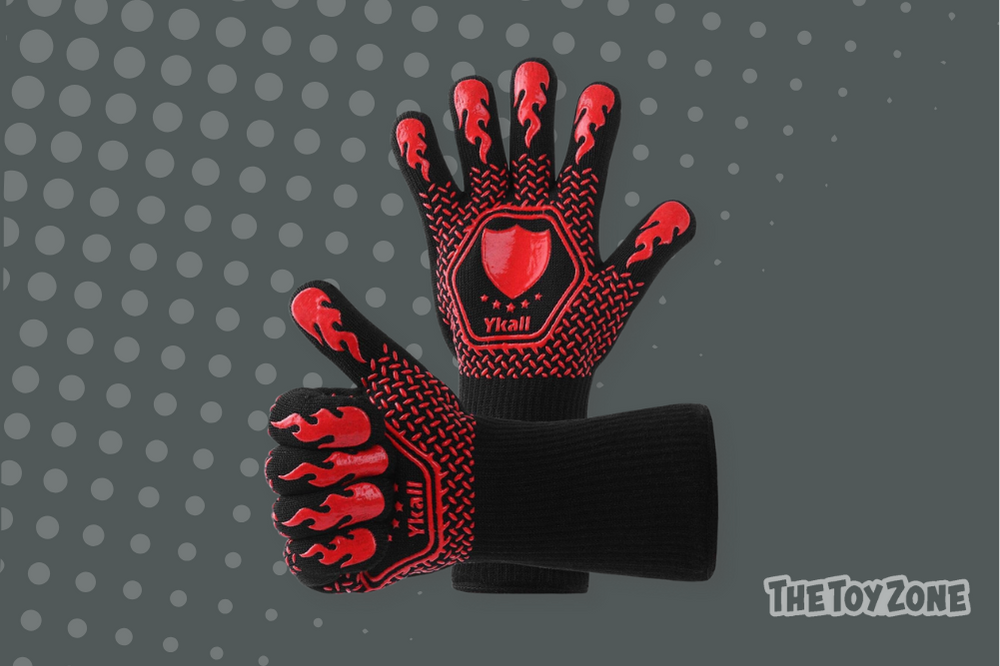 Cooking is undoubtedly an art and a science. That's why these salt and pepper shakers that look just like science beakers are so fantastic. Teens will love feeling like mad scientists experimenting in the kitchen but always returning to their trusty Sa and Pe shakers. After all, no matter how adventurous their flavors are, every chef relies on this iconic duo.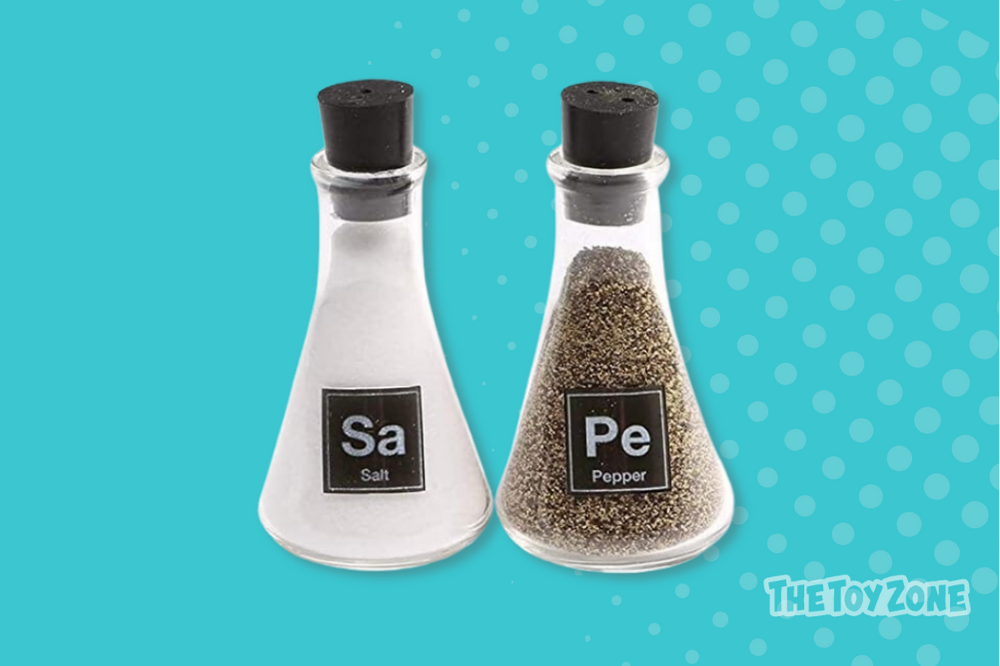 ---
Gifts They Can Use in School & College
These days, staying on top of your grades requires well-charged devices. But especially if you're out at school all day, keeping your phone full of juice can be tricky. This wireless charger is the perfect solution as it is compact and attaches to your phone magnetically. It also doubles as a phone stand for easy hands-free viewing.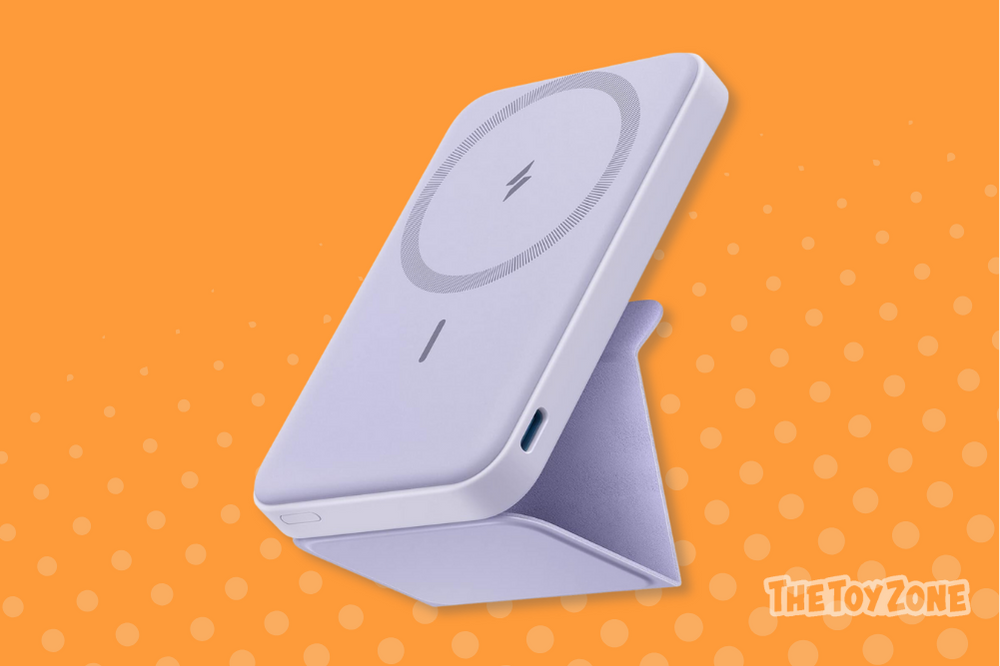 Staying hydrated is crucial When you're dashing between school, sports practice and other extracurricular activities. The Stanley Quencher makes this easy thanks to its no-spill straw while keeping your drink nice and cold. And if you'd prefer tea or coffee to get through those first-period classes, it will keep those piping hot, too.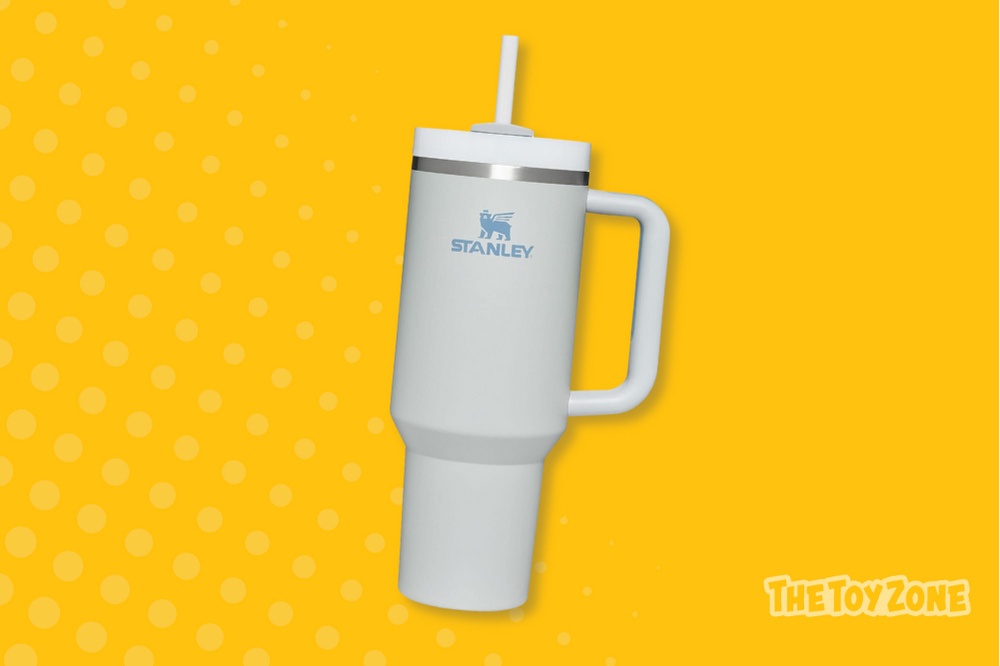 An iPad is handy for a high school student as it is portable and packed with features like the Apple Pencil and smart keyboard for taking notes and fast wi-fi connectivity for school projects. At the same time, with its high-quality camera and 10.2-inch retina display for watching media, it's a fun and useful gift.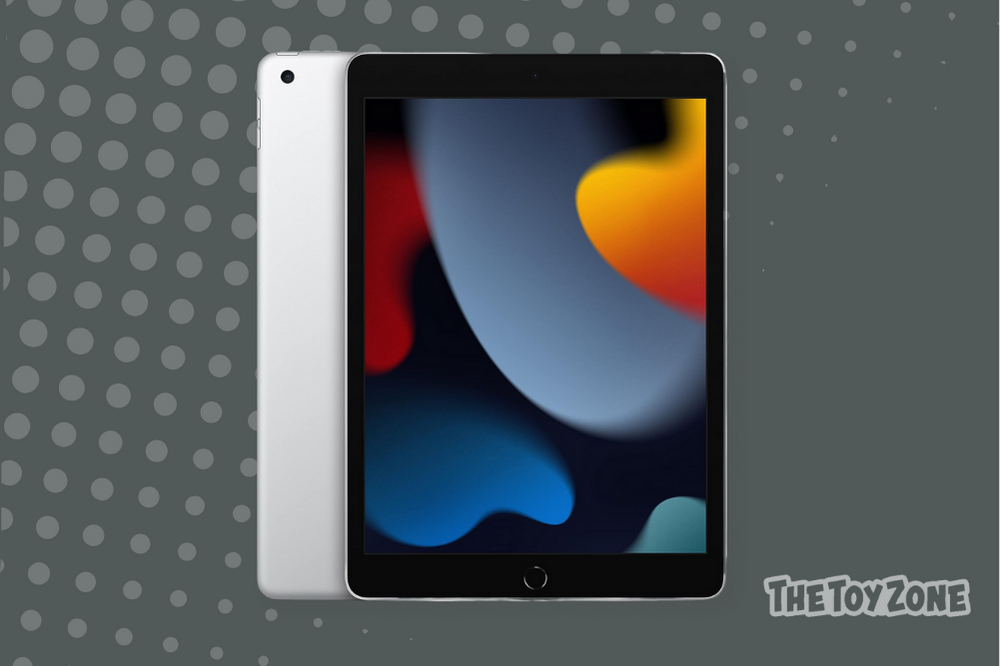 ---
Gifts for Their Room
Skateboarding is a fun and popular hobby among teenagers, but unfortunately, skateboards tend to get in the way. But with the Parking Block skateboard holder, there will be no more tripping over, sliding on or scuffing the wall with his skateboard. This stand keeps any board out of harm's way while putting it proudly on display. Plus, the storage space is perfect for keeping extra wheels or bearings.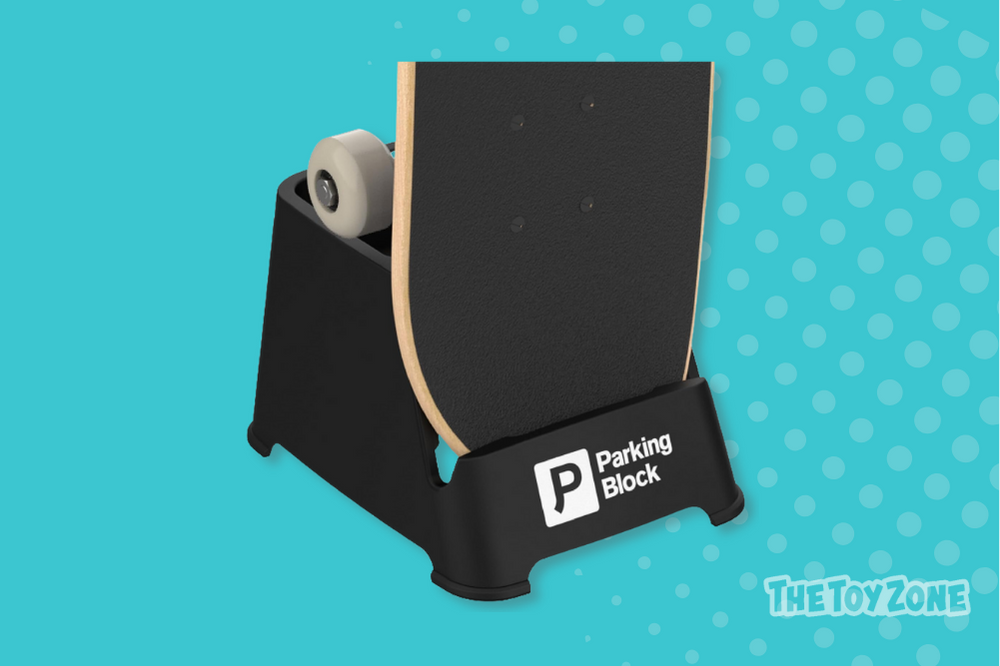 When you have a smartphone, a smartwatch and maybe some AirPods to boot, keeping everything charged can lead to a messy tangle of wires. So, say goodbye to those wires with this neat wireless charging station. Compatible with an extensive array of devices, this charging station can simultaneously fill up three devices.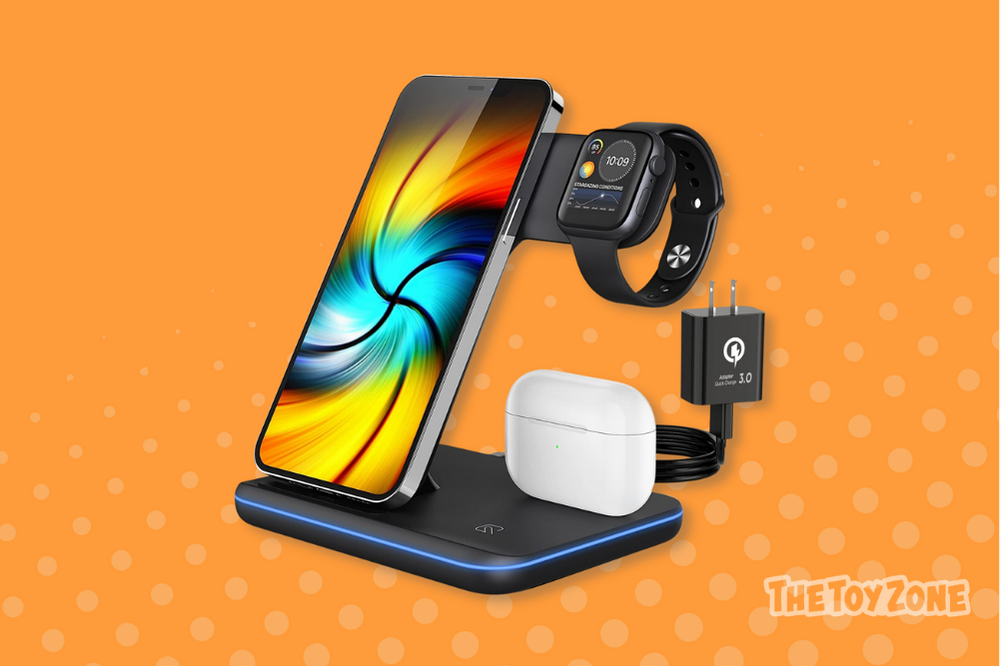 If light shows and unique lighting concepts always wow your teen, he'll love the Nellsi Sunset Lamp Projection. This nifty lamp can project 16 colors and shift between them, either slowly for a romantic mood or fast for a party. Simply shift the distance and angle for different shapes and sizes of projection and enjoy experimenting with fun, romantic, cozy or creepy atmospheres.
---
Gifts They Can Wear
For teens who love sporty streetwear, there's no better way to show off their style than with a fresh pair of kicks. The Air Jordan is an excellent option because it is a classic sneaker with various cool color combos. Whether you're into a low-key black and gray or a popping orange and blue, you'll always feel good with Jordans on your feet.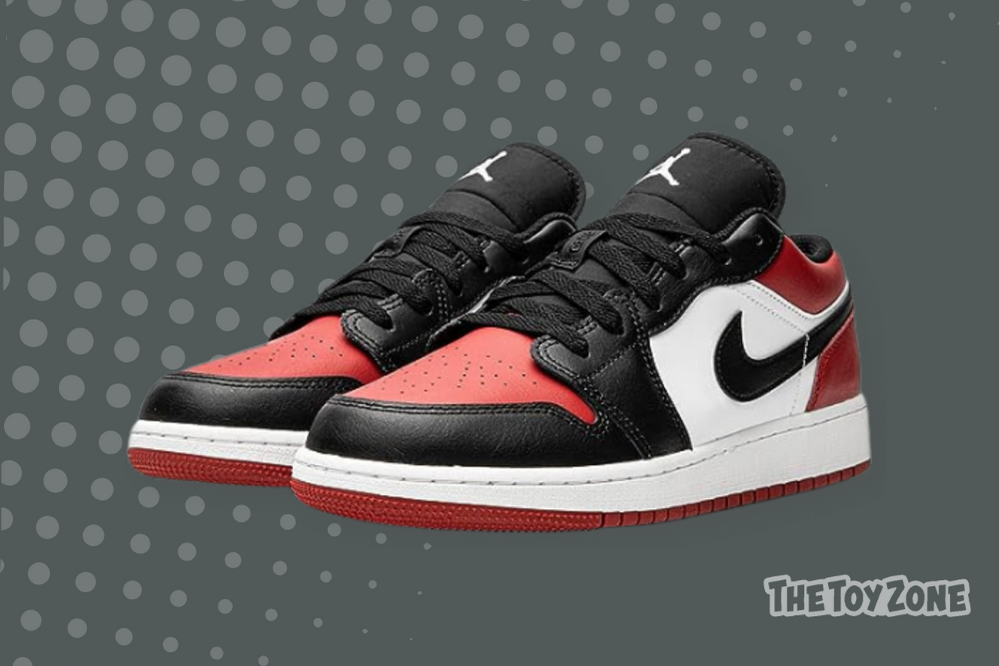 Gone are the days when makeup was the exclusive purview of women. Today, anyone can explore their creativity through makeup. If you have a boy who is into traditionally "girly" things like makeup, buying him an eyeshadow palette sends a strong message that you accept that side of him. This one is a great choice as it includes a wide range of rich neutrals and is hypoallergenic.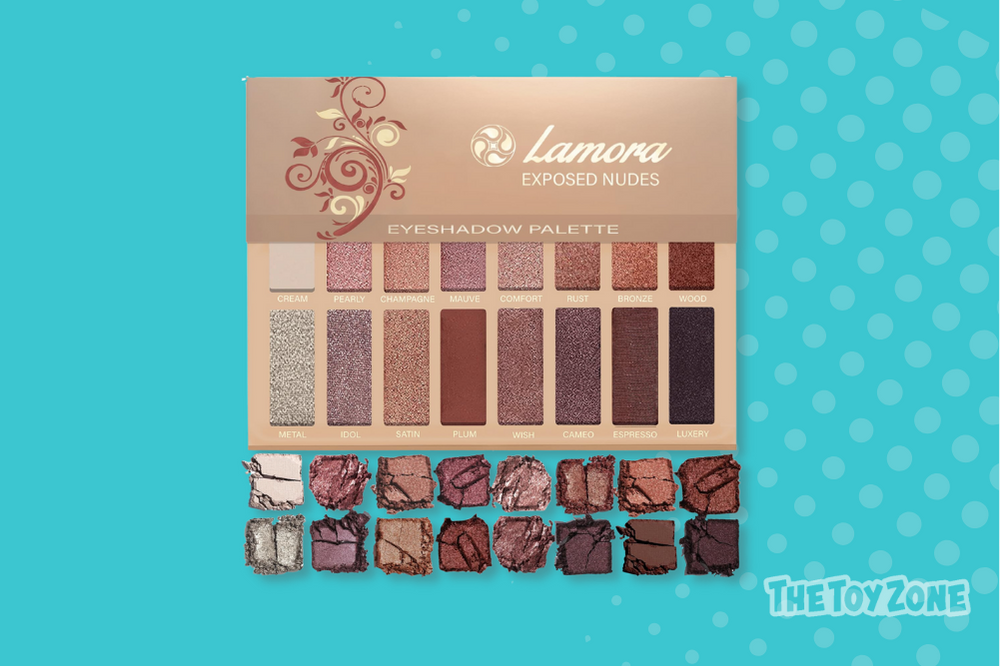 These unisex sunglasses from SOJOS are another excellent option for teens who like to stand out. Featuring a classic square shape as well as UV protection, these will keep you fashionable and protect your eyes from sun damage at the same time. On top of their timeless style, they are also very durable, so he can keep wearing them for years.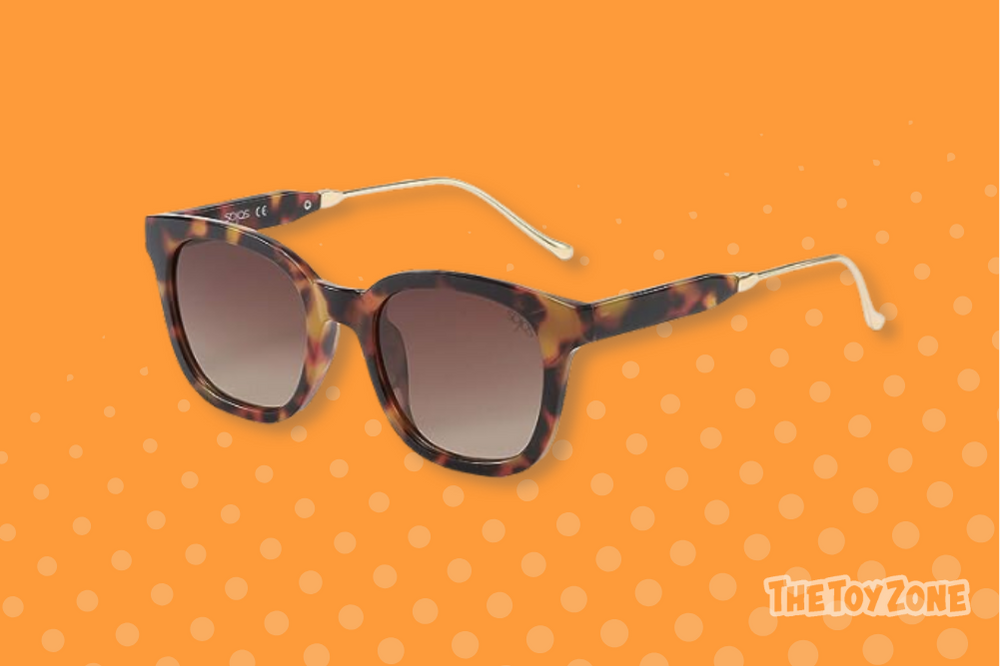 ---
Skincare, Haircare & Hygiene Gifts
SheaMoisture products are nourishing hygiene products made from natural ingredients that are ethically sourced. Shea butter has been a prized product made by African women for over 100 years, and by buying African Black Soap, you empower disadvantaged communities to continue this legacy. You'll also get some fantastic soap that cleanses, moisturizes and helps prevent acne — a teenager's nemesis.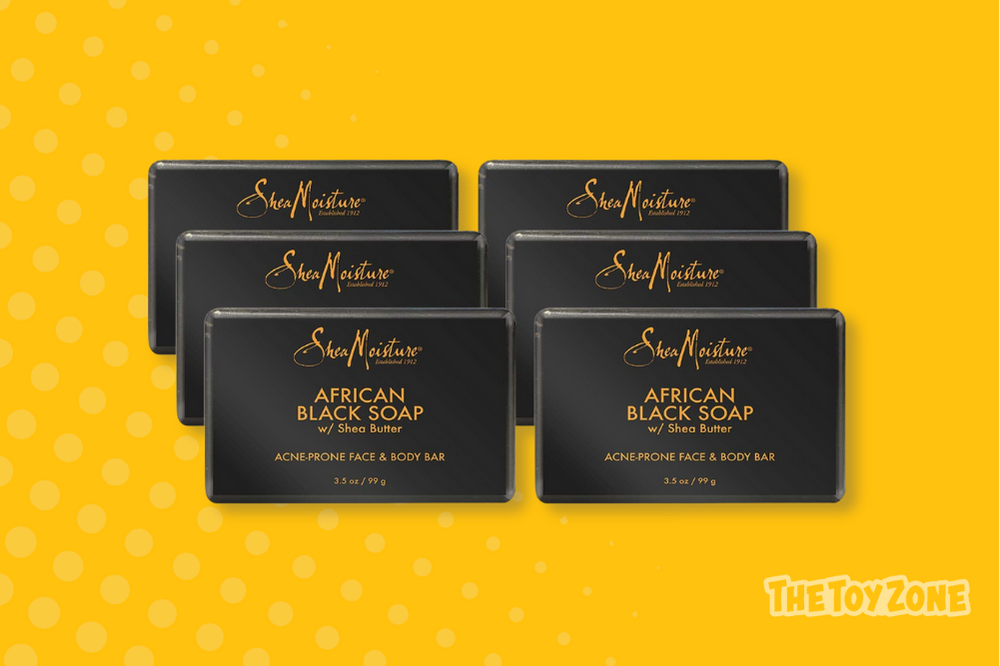 Teenagers have busy lives full of schoolwork, extracurriculars, relationship sagas and looming college applications. So, who wouldn't want to take a break from it all with a relaxing bath? These luxe bath bombs take bathtime to a new level of comfort and fun. They're wonderfully generous in size, come in a range of delicious scents and are fully vegan.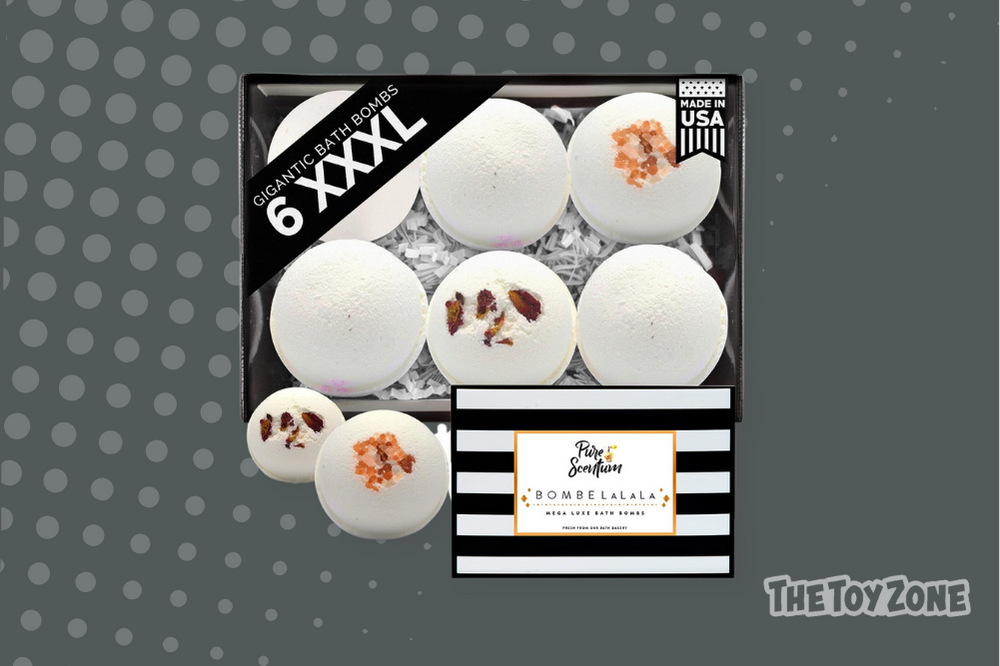 More often than not, it's not the girls but the guys staring into the mirror, making tiny tweaks to their hair. So help your boy achieve hair to be proud of with this keratin hair mask. This hair mask does wonders to repair, strengthen and nourish hair thanks to its vitamin-rich formula. It's perfect for dry and damaged hair — you'll notice a difference after just one use.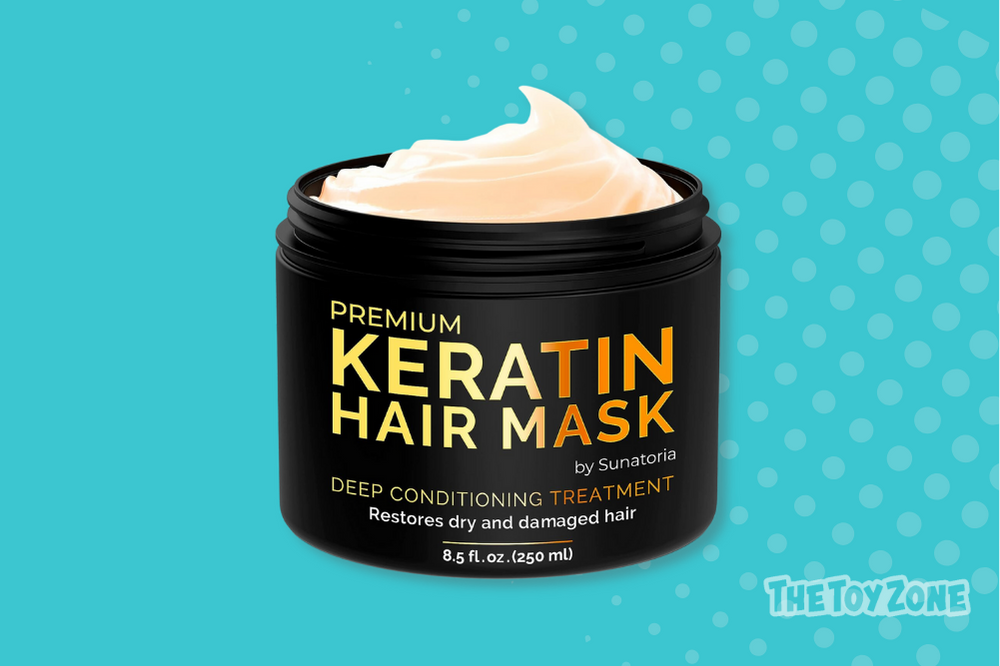 ---
Common Questions About 15-Year-Old Boys
🙋 What Happens to Boys at 15?
At 15, boys are hurtling through adolescence and towards adulthood at what can seem like an alarming pace. At this age, most boys are growing a lot and are always hungry. They have probably already experienced many changes due to puberty, which will continue with things like muscle growth, hair growth and a breaking voice.
Emotionally and socially, 15-year-olds are likely to continue their journey towards independence. They tend to want to be more in control of their own life and spend more time with friends and possibly romantic relationships than with family.
They are also at the age where they begin seriously thinking about their future. So, a lot is happening and I have barely scratched the surface.
🙋 How do I bond with my 15-year-old boy?
As a parent of a teen, it's natural to feel less connected to them as they begin to search for independence. And while you need to allow them the space to grow, there are ways to build connections so you don't lose their trust and affection.
Firstly, when they talk to you, it's essential to listen to them and take what they say seriously without imposing your ideas too rigidly. Secondly, find rituals that work for both of you and give you allotted time together, like a weekly board game night or going to sports matches.
In that same vein, don't let up on the hugs and I love yous just because they don't respond enthusiastically. Teens need affection like everyone else, even if they don't show it.
🙋 Is 15 a difficult age?
Not every teen goes through the same experiences at the same time, but overall, 15 is quite a difficult age. 15-year-olds want to be able to do their own thing and be taken seriously, but they're still figuring out how to grow up.
At the same time, their bodies are undergoing confusing changes and the responsibilities of school and their approaching future are growing bigger and bigger. Not to mention the complex world of teen friendships and romantic relationships.
So yes, 15 is a difficult age, but it can also be joyful and full of self-discovery and fun. So cut your teenager some slack and give them the space to fumble while providing a solid base of love and support.
---
So… What Gift Should You Get for a 15-Year-Old Boy?
Chances are, you read this article because the 15-year-old boy in your life seems to have everything already, and you're not sure what else you can get him. But in that case, you'll also understand why we can't give you a single answer to this question.
Hopefully, by reading this list, you now have some ideas for gifts that will add to his life, even if his interests are very niche. For example, if he's a skateboarder, he may have all the paraphernalia, but does he have a parking block? If he loves RC cars, has he tried an RC boat before?
And if all else fails, you could get him a set of mega bath bombs because who doesn't love a relaxing bath?
If there's a product you think 15-year-old boys would love that you didn't see on this list, don't hesitate to let us know.