If you're throwing an event for children, a Cocomelon cake is sure to be a big hit. The incredibly popular children's YouTube channel features simple characters with basic shapes, making it easy for you to put together a Cocomelon cake without a lot of experience or effort.
If you are also looking for a Cocomelon themed gift then be sure to look at our list of what we think are the best Cocomelon toys as of 2021.
1) Simple Solutions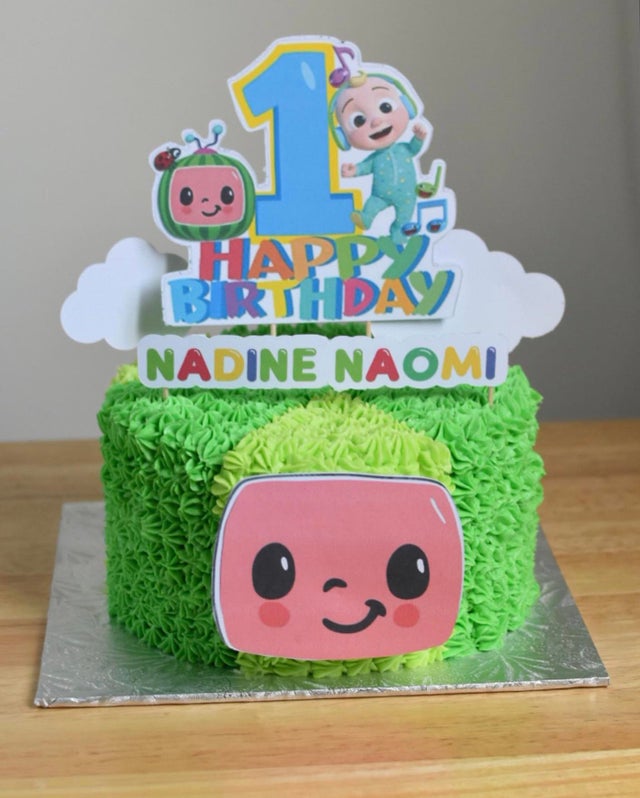 Cocomelon's logo is a pink face on a two-tone green watermelon. To emulate this in cake form, simply decorate a basic round cake with two different colors of green icing, and make a pink face. You can either use a bit of decoration (like some printed paper) or pink icing with some black circles for eyes and a smiling mouth.
Found via Reddit.com
2) The Next Tier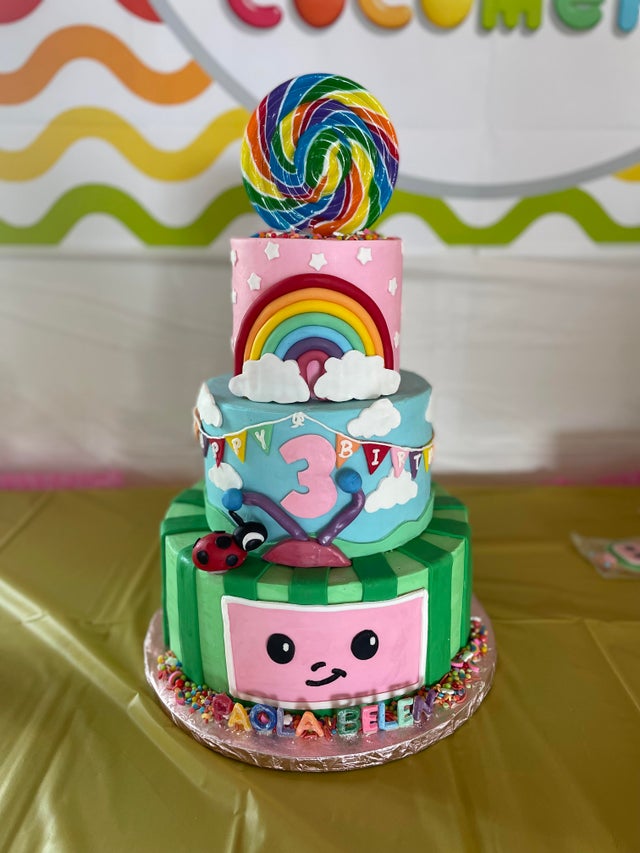 If you want to explore more ideas, stacking multiple cakes will give you a lot of additional decorating space to show off Cocomelon characters and add personalized touches like names, ages, and things your kids love. Don't forget Cocomelon's antennae on the second layer!
Found via Reddit.com
3) Hidden Treasures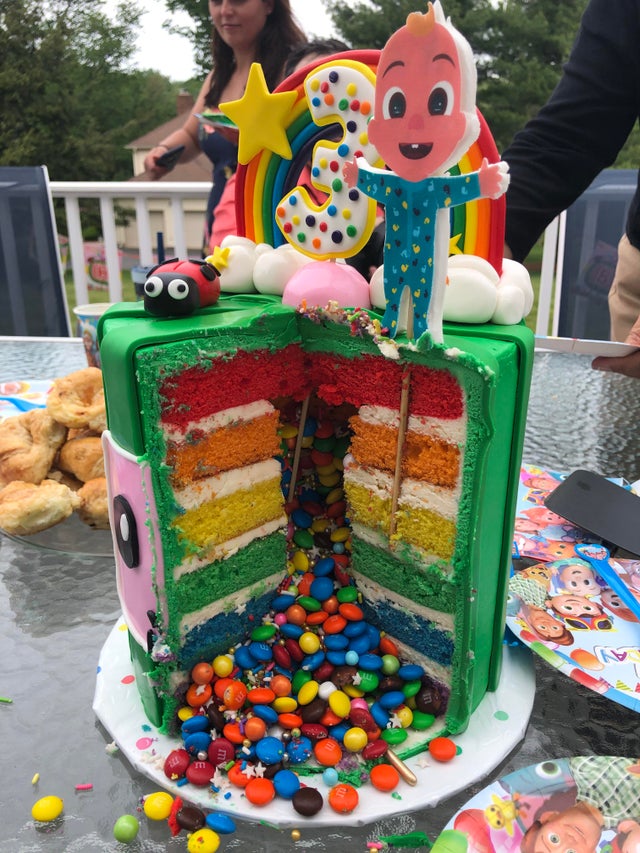 Cocomelon's kid-friendly content is full of wondrous surprises. This rainbow-layered cake is even more fun once you cut it open and reveal a hidden trove of rainbow candies. To make it, flip the cake upside down, fill it with Skittles or M&M's, and flip it back over before you apply icing to the outside.
Found via Reddit.com
4) Cocomelon On Top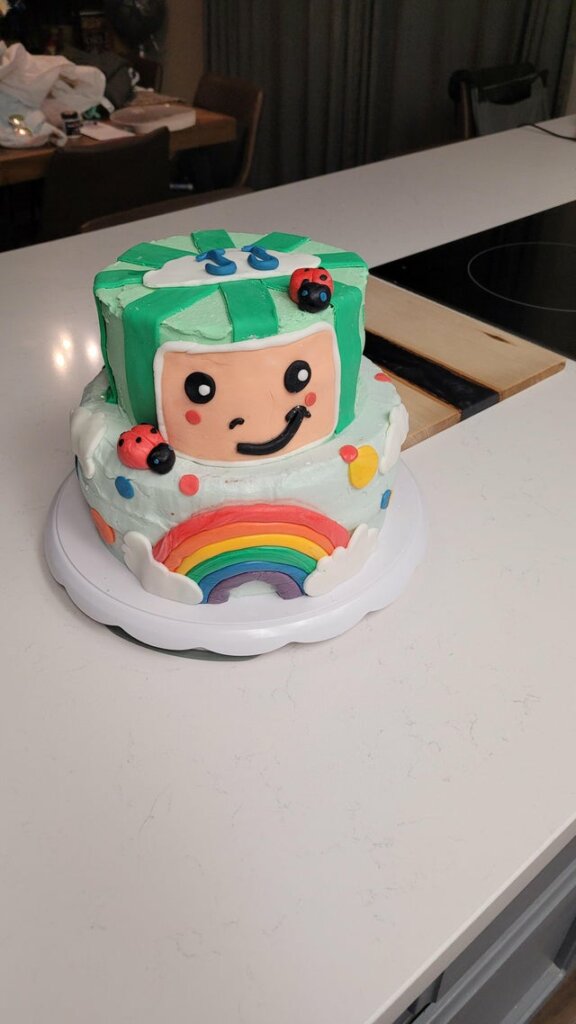 Instead of building a layer cake on Cocomelon's head, try putting the channel's melon-head logo on top! Add series iconography like rainbows, ladybugs, and other kid-friendly images to make it seem like Cocomelon is floating in their own world.
Found via Reddit.com
5) Adding The Antennae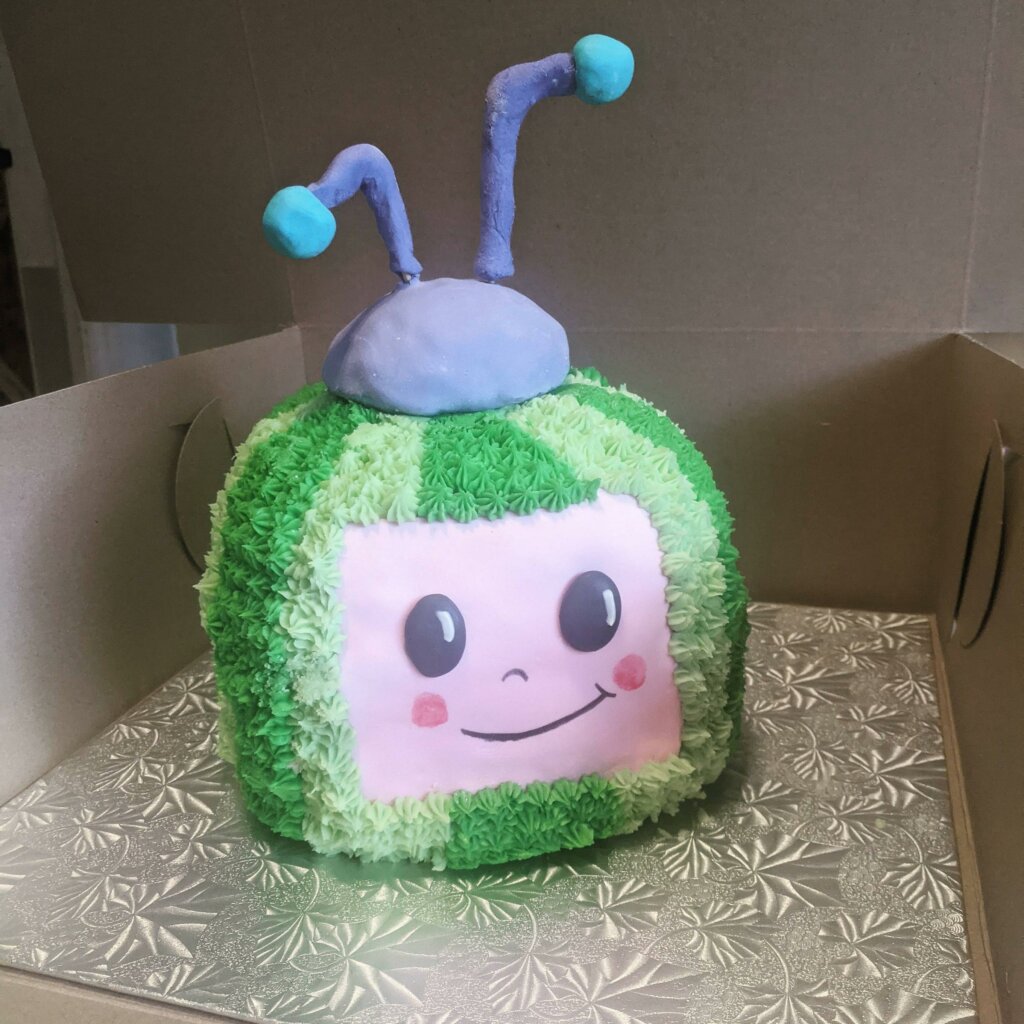 Cocomelon's logo doesn't truncate in a flat cake top. Instead, it's a round dome with TV-style antennae on top. You can use fondant and gum paste to form the antennae, use a non-edible decoration, or even coat dry spaghetti or pretzels with royal icing to make delicious, edible wires.
Found via Reddit.com
6) Authentic Accessories For Devoted Fans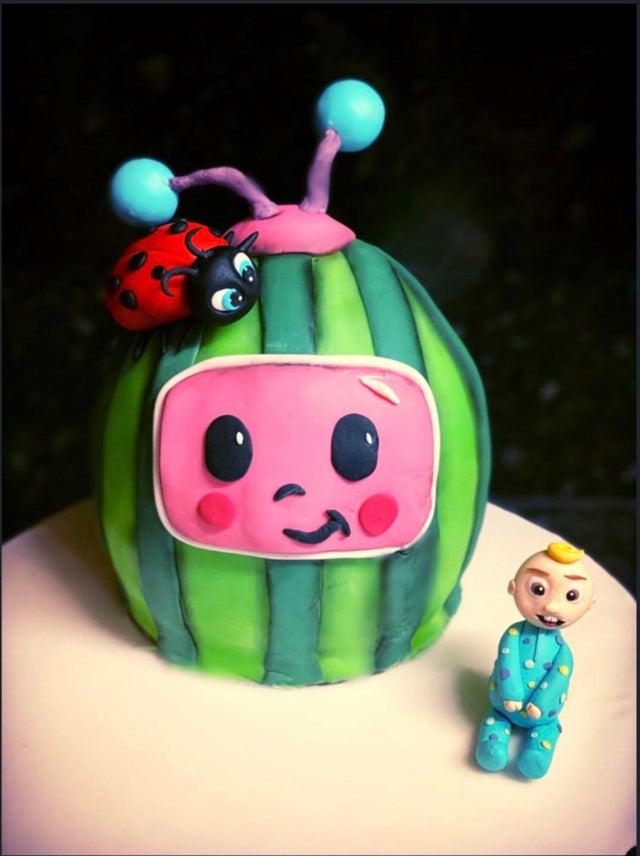 In addition to the antennae, adding a three-dimensional ladybug to the finished product can give it an incredible bit of extra polish. Affix a bit of extra cake with icing to serve as the body, then add in legs, antennae, and 3D eyes to really make your ladybug pop. You can even go the extra mile and add a few kids to represent Cocomelon characters or the child you're baking the cake for.
Found via Reddit.com
7) Incorporating Other Content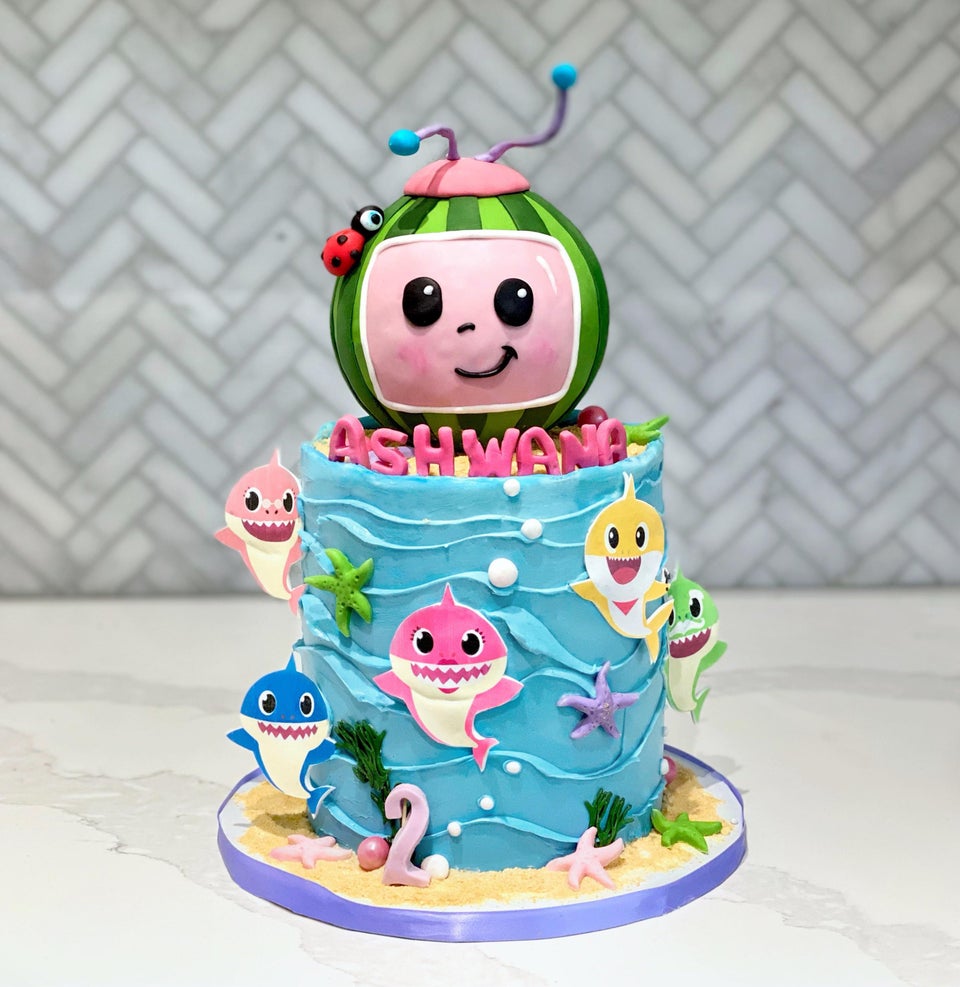 Cocomelon probably isn't the only YouTube channel watched by the children who will devour your cake. Stack a Cocomelon cake on a cake decorated with their other favorites. If you're not tired of it, try contrasting the airy, rainbow themes of Cocomelon with the watery, underwater shapes of Baby Shark!
Found via Reddit.com
8) You're The Boss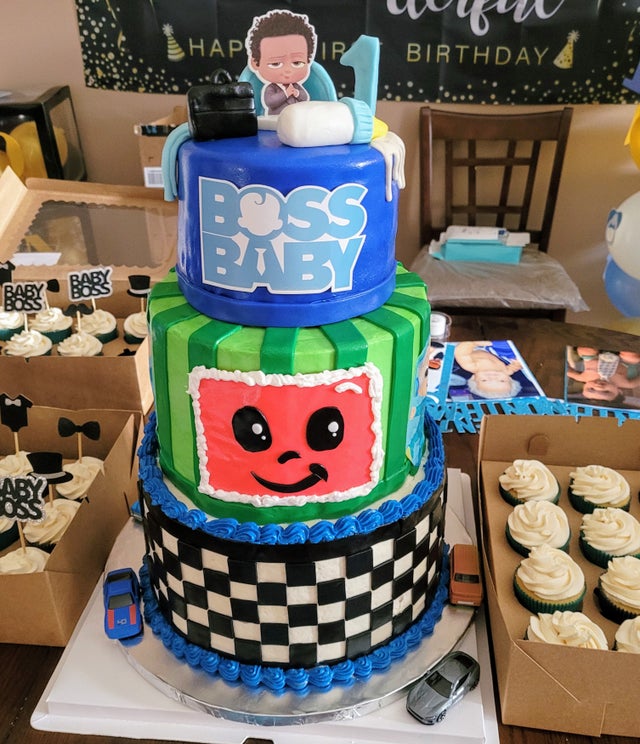 Just like with Baby Shark, properties like Boss Baby pair amazingly with Cocomelon for multi-layer cakes. Add a third layer for your child's other interests, like a black-and-white checkered flag for race cars or a Jurrasic jungle complete with lots of dinosaurs.
Found via Reddit.com
9) Show Off The Kids!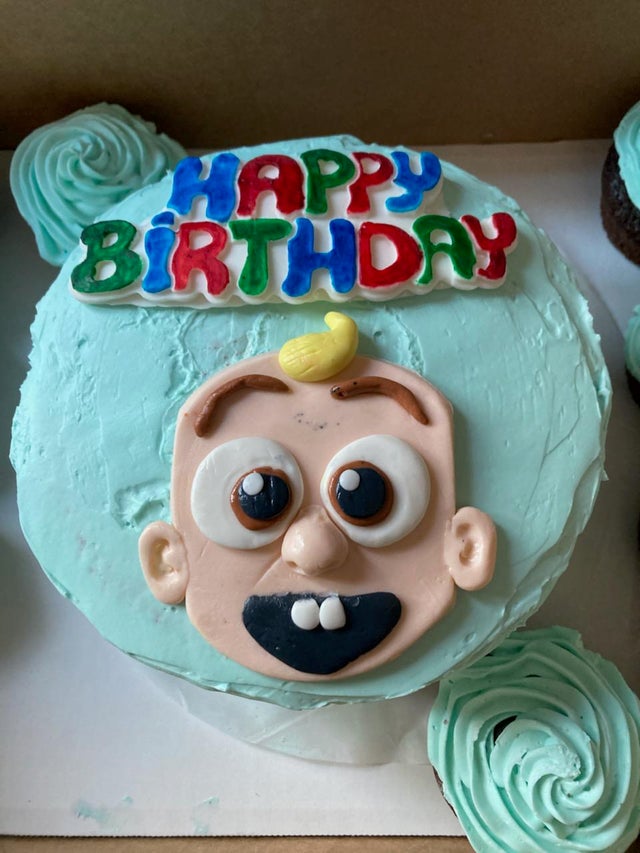 Cocomelon's logo might be a watermelon with a face and a ladybug, but the videos themselves don't feature this iconography much. Instead, they feature 3d animated kids, adults, and animals. The distinct art style means that you can replicate a child's favorite video in cake form, giving them an incredible personalized cake!
Found via Reddit.com