LEGO fans are typically the most imaginative and creative in any group on any given day. That's why it's hardly surprising why you see hundreds of them online showcasing the many ways they translated their love for the iconic minifig toy into their lifestyle. Check out how LEGO has conquered the world of cakes by these amazing cake designers.

1. LEGO Cupcakes
Making these cupcakes made of LEGO body parts is two joys in one: the joy of playing with a LEGO and the joy of being able to actually eat one.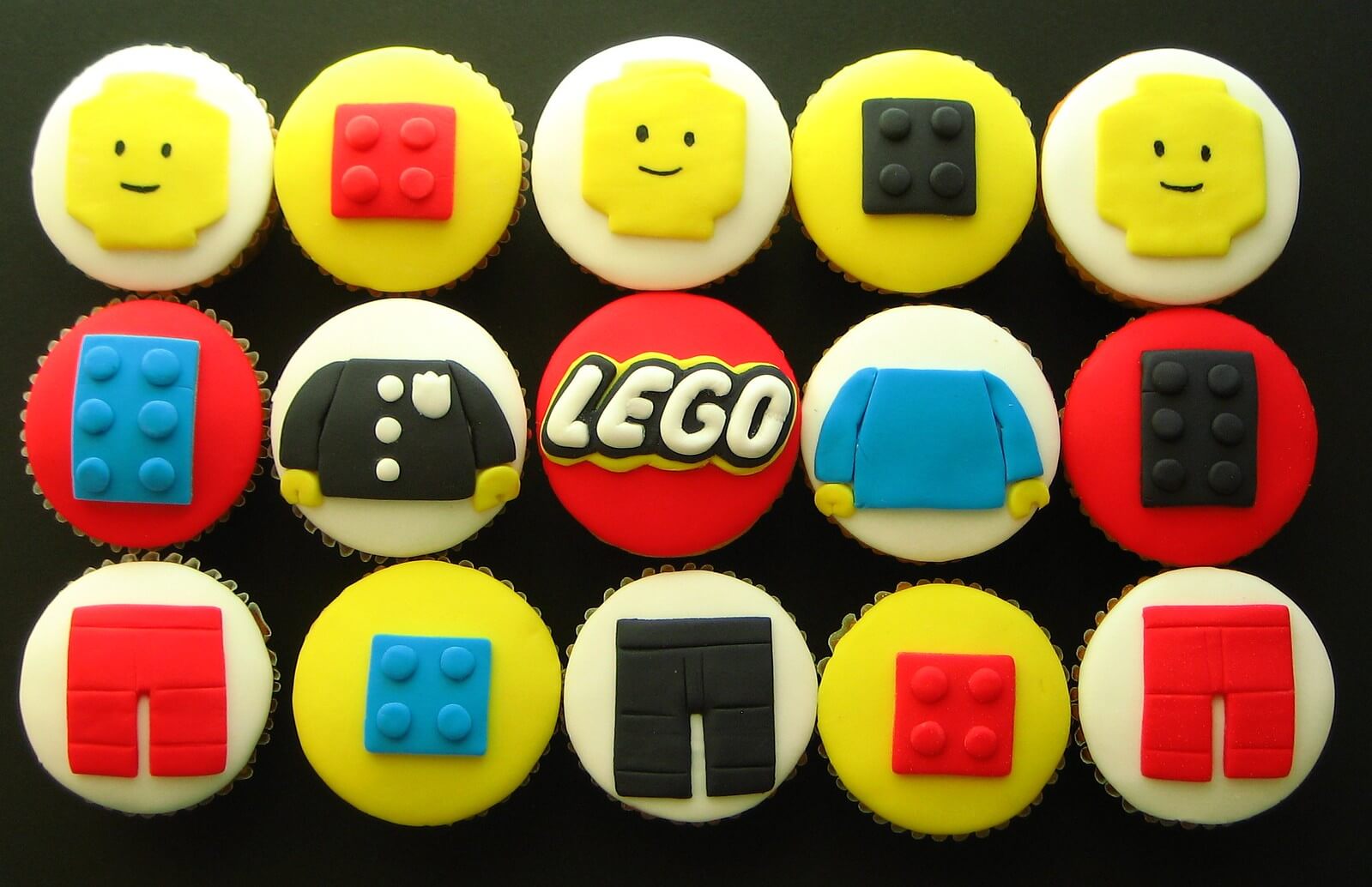 With thanks to: Naomi/Flickr
2. Giant Minifig Wedding Cake
You'd have a hard time forgetting your wedding night if you had your wedding cake as big as this. Hopefully, your marriage will be as sturdy as an indestructible piece of LEGO.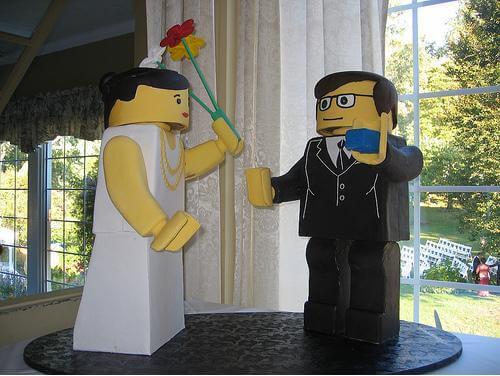 With thanks to: Sam and Melissa Reed/Flickr
3. Baby LEGO Minifig
This baby-shaped LEGO so accurately depicts the iconic minifig that you almost don't want to eat it. But you obviously will, though.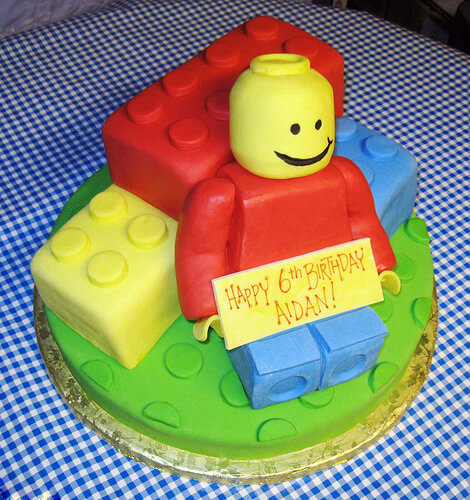 With thanks to Kris Julius/Flickr
4. LEGO/Star Wars Fusion- Can You Feel The Sponge?
This sponge cake is an iconic depiction of how the 1977 American epic space opera, Star Wars, has invaded the LEGO universe. It definitely has The Force…of sweetness.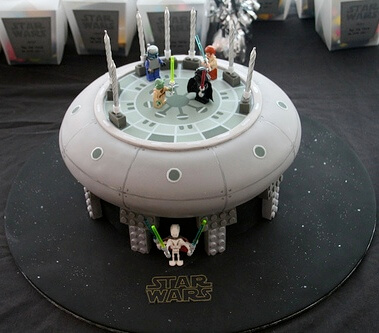 With thanks to: Kris Julius/Flickr
5. Massive LEGO Block Cakes
What makes these LEGO Block cakes stand-out is obviously its gargantuan size. Those of us who fantasize of eating a hard LEGO brick will stand in awe of this.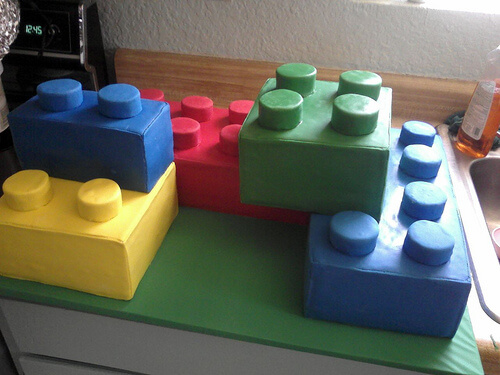 With thanks to: Charley Follow/Flickr
6. Not the Best LEGO cake
If accidental works of art can sell millions as rare collectibles, this LEGO Cake Failure stands out because it's an exception. It still looks delicious, though.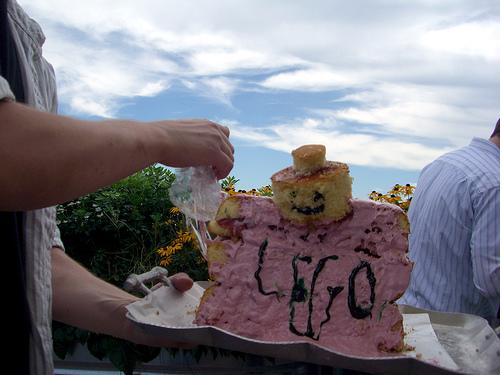 With thanks to Twozdai/Flickr
7. LEGO Wedding Cake
This LEGO-inspired wedding cake is not only a testament to a LEGO-brick-hard marriage, but hopefully portrays the couple's sweet, cheerful and fun-filled future together.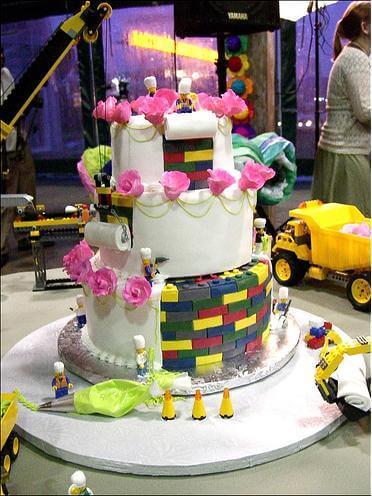 With thanks to Norma Tub/Flickr
8. Lego Bionicle Cake
This cake's meticulous dedication to the now defunct Bionicle LEGO series released around 2000 certainly speaks volumes about the maker's love for the LEGO model.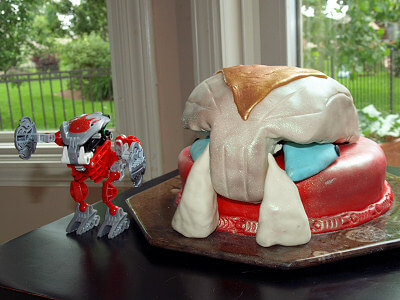 With thanks to: Maggie/Dog Hill Kitchen
9. LEGO Police City Cake
To say that this LEGO City-inspired cake is ARRESTING is not only an understatement, but it's also a really, really clever pun. Only in this cake can you actually eat a police truck cab and its driver without a lawsuit.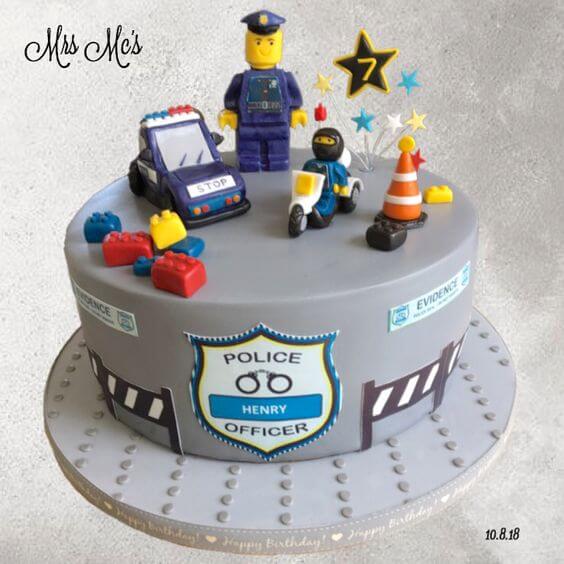 With thanks to: Mrs. Mcs
10. A 4X2 Plastic Looking Cake
The most stunning thing about this LEGO cake is that you can almost mistake it for a 4 X 2 PVC plastic. Nowhere else has plastic been this sumptuous.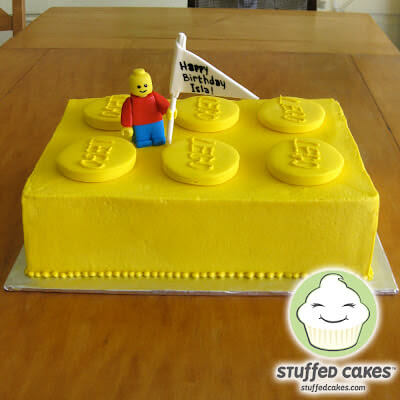 With thanks to: Donna Lawson/Stuffed Cakes
11. Indiana Jones LEGO Cake
If adventure has a cake, then this irresistibly gooey Indiana Jones cake is the one. Even Indiana Jones' 450-series bullwhip designed by David Morgan looks so mouthwatering.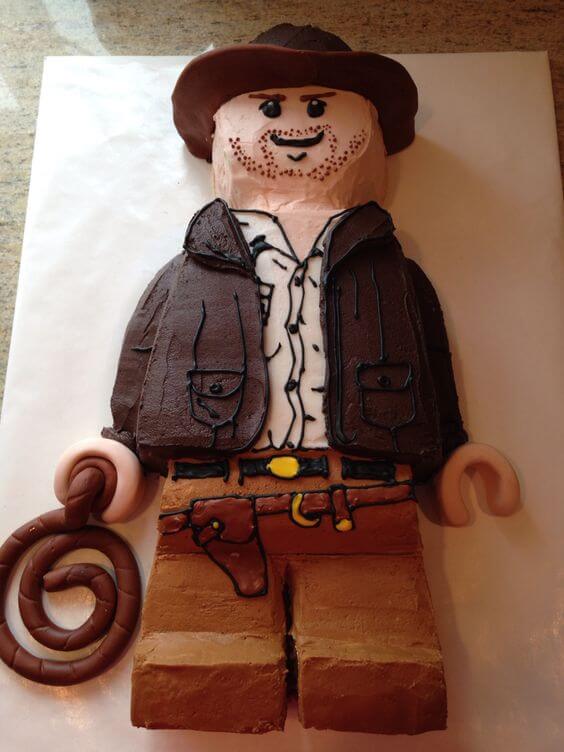 With thanks to: Karen Israel/Pinterest
12. Another Star wars LEGO cake- Warning this may contain Traces of LEGO
True Star Wars fans will delight in this intentionally ruined cake portrayal of the iconic Destruction of Despayre. Finally, you can eat what Darth Vader created.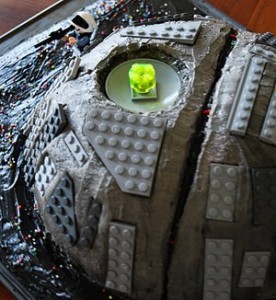 With thanks to: Unamanic/Deviantart
So there you have it, folks. This has been one of the thousands of collections online of how LEGO Models have shaped birthday and wedding cakes of the world. From toys, movies, books, comics to everything else in between, LEGO has carved itself into our lives in ways that we're almost embarrassed to admit.