Are there any places in the world more mysterious than the pockets of a small child? From very important sticks and stones they've found on their adventures to bits of food being saved for later, their pockets seem to hold more than their size would suggest is possible.
As grown-ups, our pockets become boring places to keep our keys, wallets and phones, but none of these are important to our kids. They know what their priorities are and every child's pocket is as unique as their fingerprints. So here's what six children from around the world carry with them in their pockets:

Nadya, age 6 (Ukraine)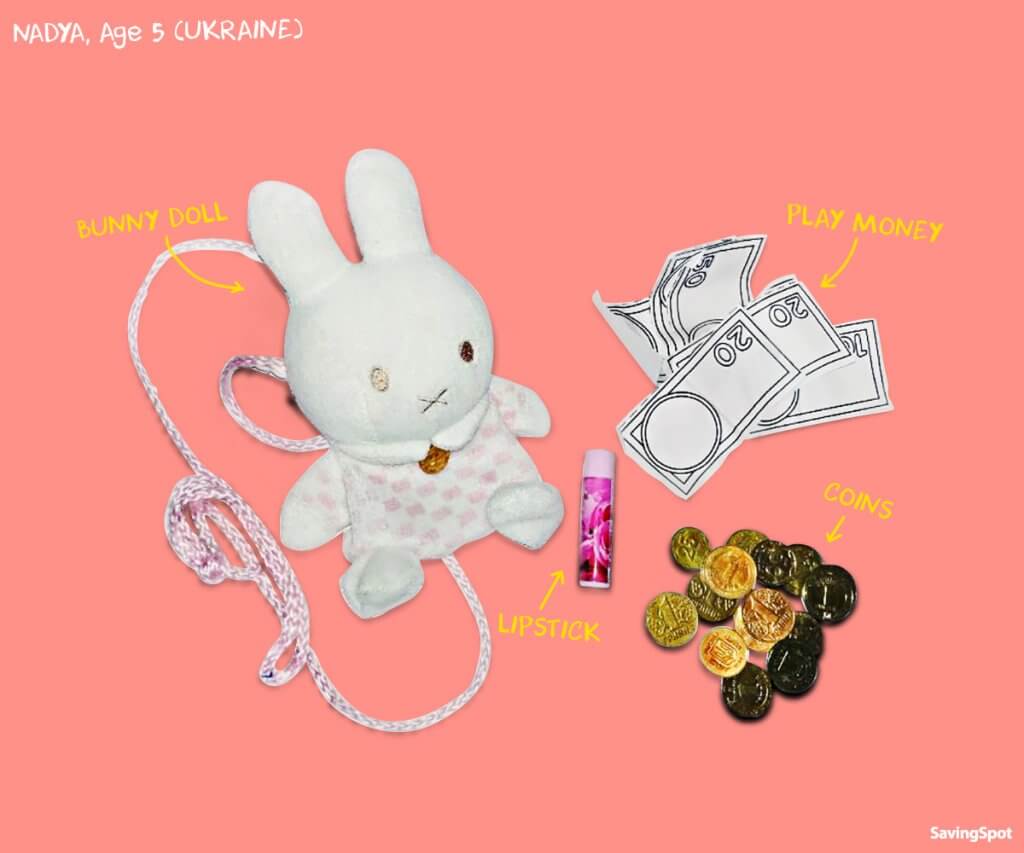 If Nadya had her way, her pockets would be full of slime. Because she's 6 and that's what matters to 6 year olds. Unfortunately, slime in pockets is not allowed, so instead she's got a toy bunny rabbit, some lipstick and a whole load of cash. If only we could all say the same.

William, age 6 (USA)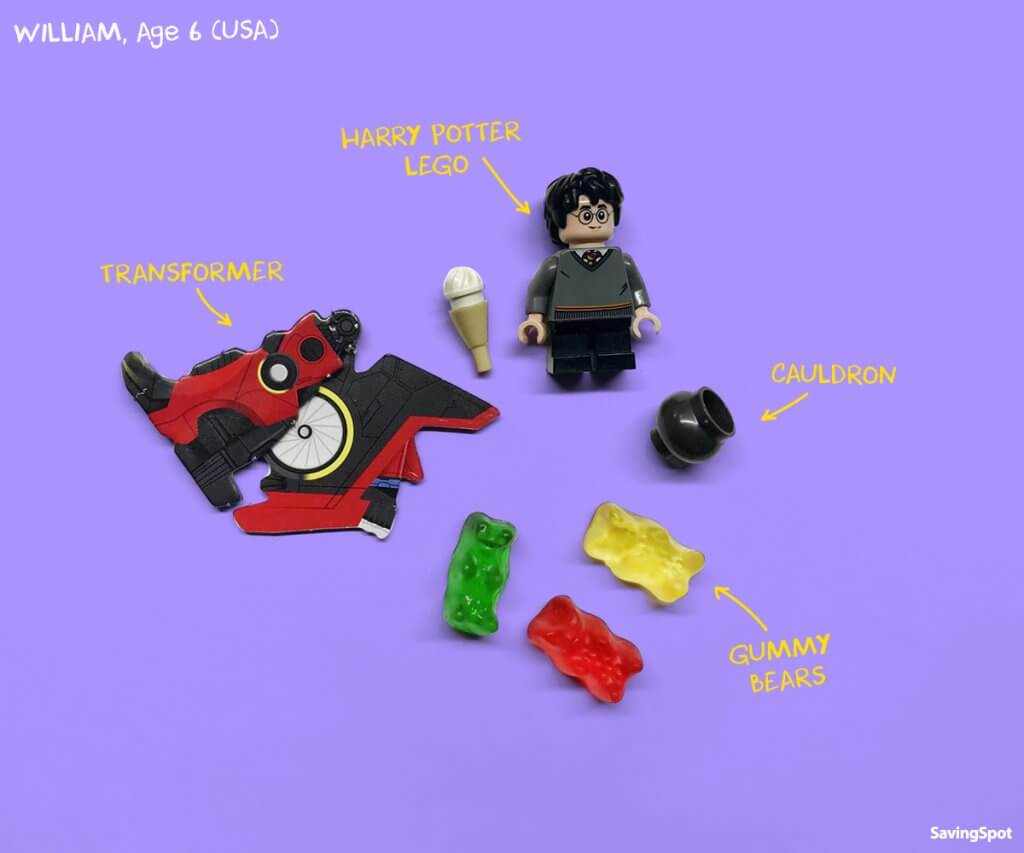 There's no slime in William's pockets either, even though he is also 6. But he definitely has very important things in there, including his Harry Potter Lego figure, a Transformer and some gummy bears in case he gets hungry while playing with his toys. William is a kid who plans ahead.

Brigid, age 4 (USA)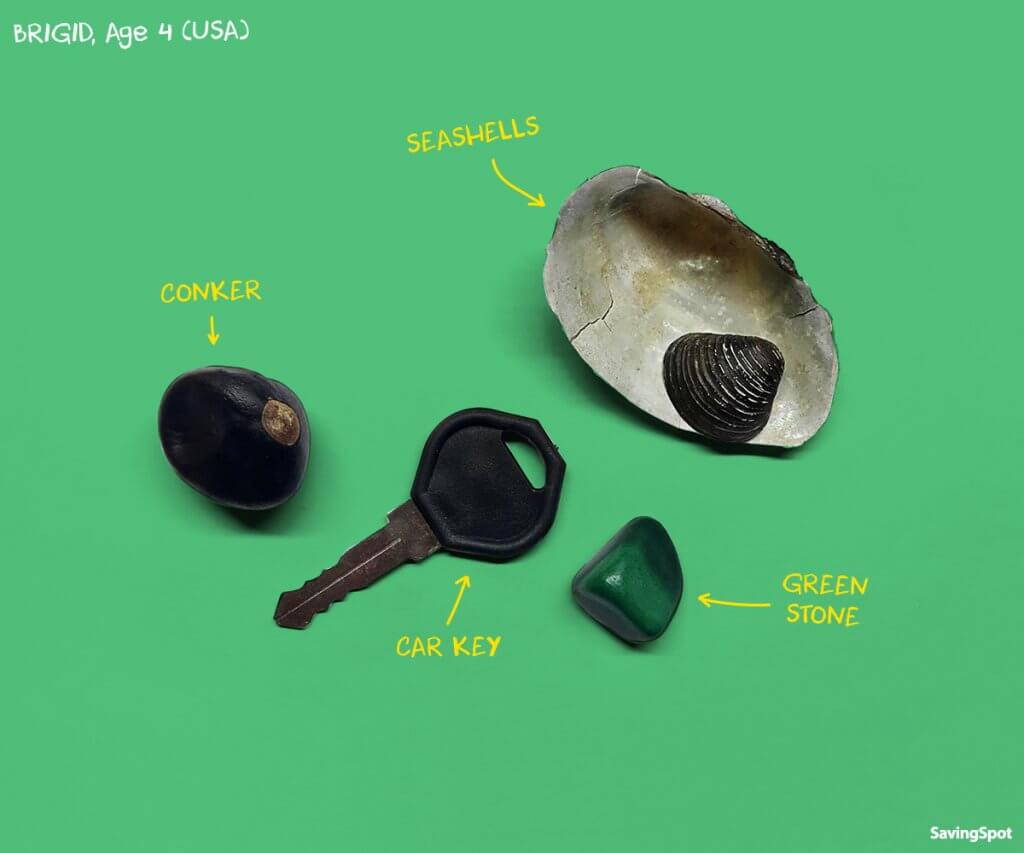 Anyone who has ever had children or been a child themselves knows that the most precious things in the world when you are 4 are the things that you find on the floor whilst having an adventure. Brigid was being a pirate when she found the seashells, conker, green stone and key, which presumably unlocks a treasure chest somewhere.

Wyatt, age 4 (UK)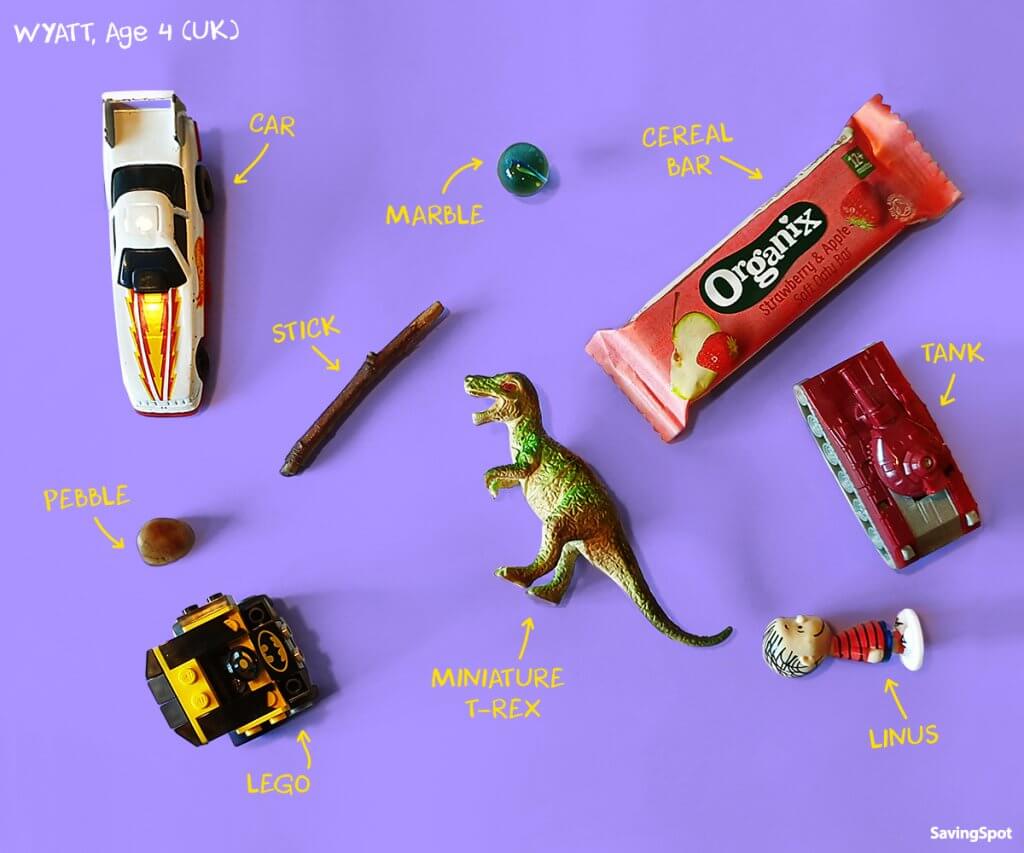 Also of huge importance to 4 year olds are dinosaurs and Wyatt is rarely too far away from one if he can help it. Like William he also has some Lego and a Transformer in his pocket and also a snack for later. Like Brigid he has some very important items he found on the floor somewhere (a stick and a stone), which he will definitely need at some later date.

Bilal, age 5 (India)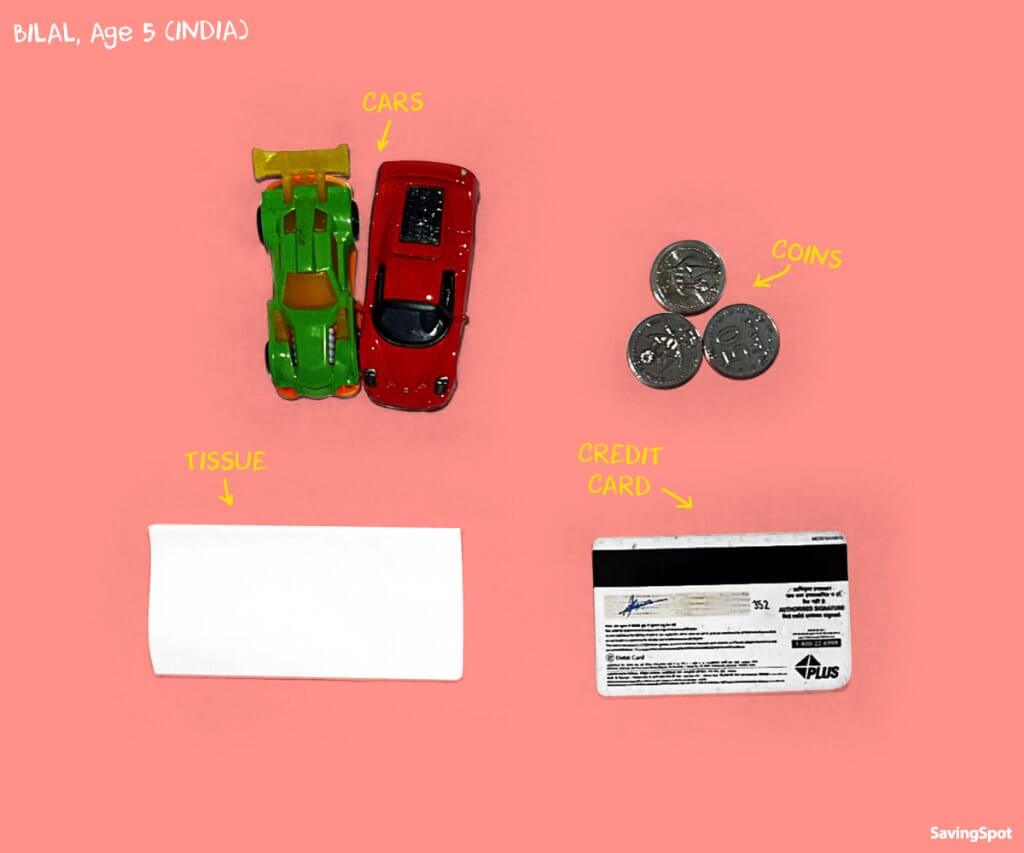 Bilal is a crafty one. Like Nadya, he's already realized the importance of money, but he's also discovered that some things are worth even more. And they are called credit cards, which is why his dad's card is in his pocket, along with some coins, a tissue and some toy cars. If your kid is similar to Bilal, then you might be interested in checking out our list of the best toy cash registers for kids, many of the toys include credit card options as well as a place to put coins and money.

Dante, age 4 (Argentina)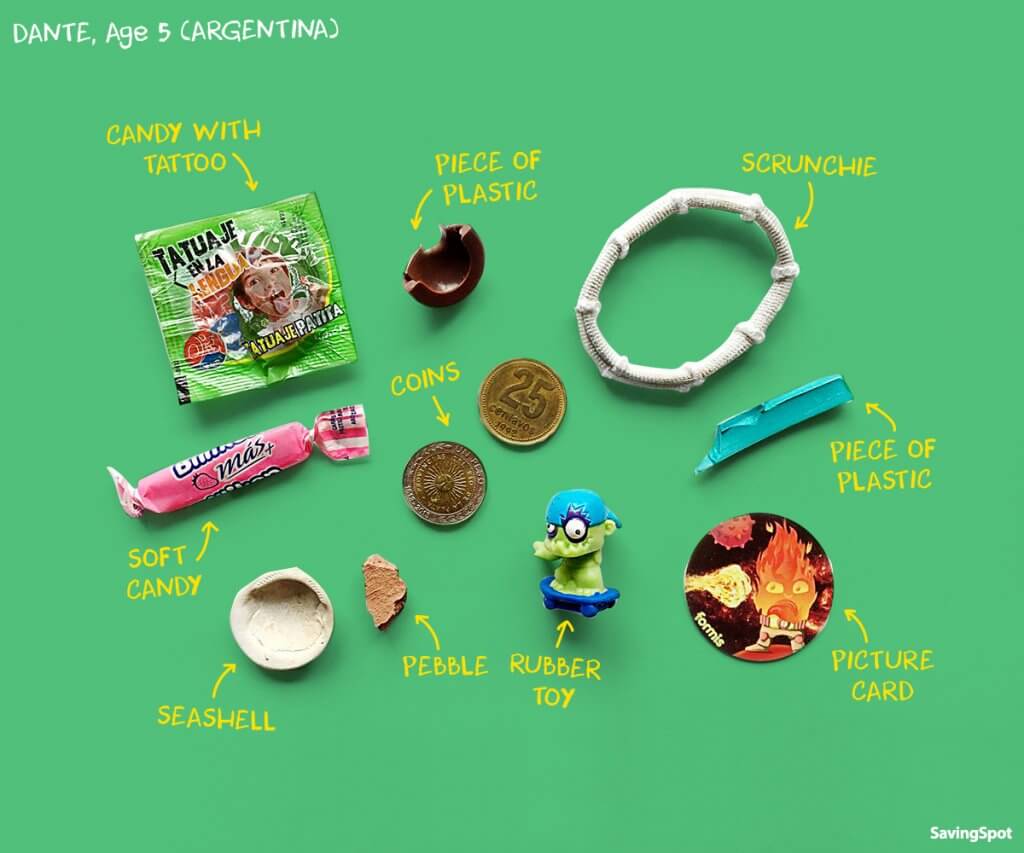 Of all of the children featured here, Dante is clearly the biggest collector of treasures. Pieces of plastic, a pebble, a seashell, a scrunchie, some coins, a rubber toy and a picture card are amongst the contents of his very busy pockets. He also has some candy to eat, one of which comes with a tattoo. All good adventurers have tattoos, don't they?
Can you remember what you used to keep in your pockets when you were young?