You can't hide from it, Christmas is approaching…Fast! One of the most asked for gifts this year has got to be the Nintendo Switch. As Nintendo releases the new Switch OLED into the world, that makes three different consoles to choose from. If you're finding it hard to choose the right one, check out our handy comparison guide Nintendo Switch vs Switch Lite VS Switch OLED.
With the price of the consoles ranging from $199-$349, adding a game onto that can become very expensive. Fear not, we've done the hard work for you and found 25 of the best FREE games for your new switch
1. Pokemon Cafe Mix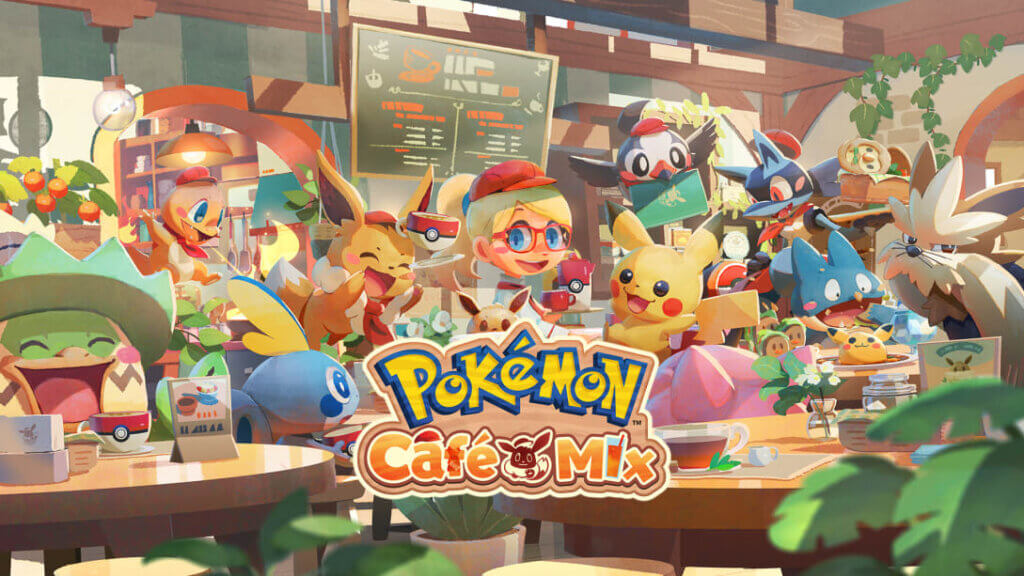 Pokemon cafe mix is an adorable fun-loving puzzle game that allows you (as pokemon) to run your own cafe. The main objective is to gather up ingredients to then deliver to your pokemon customers and in order to be successful involves matching icons to make up part of a recipe. When each recipe matches an icon, gather them up and make a tasty dish for your pocket monster enthusiasts.
https://www.nintendo.com/games/detail/pokemon-cafe-mix-switch
2. Sky: Children of the Light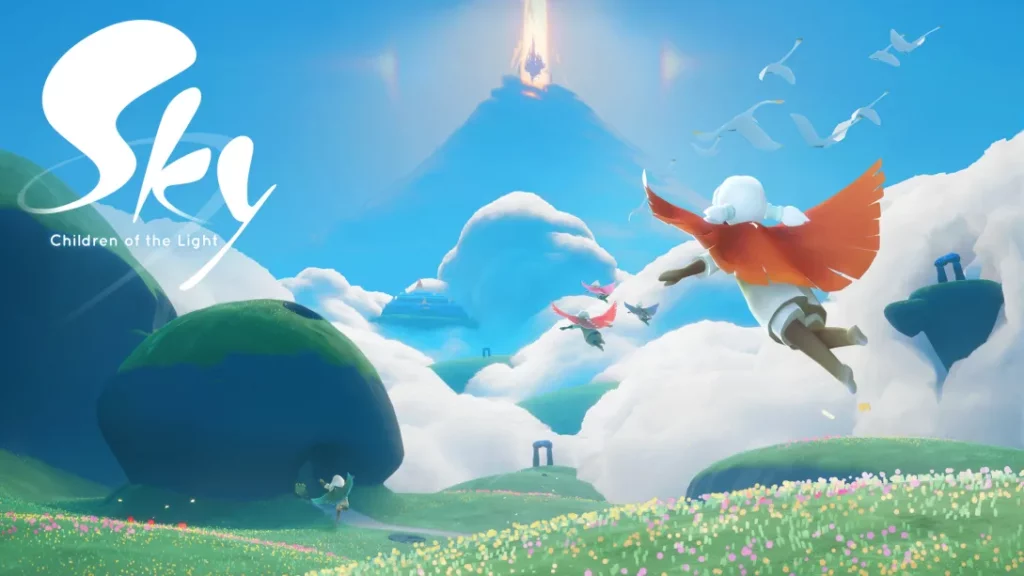 Sky: Children of the Light is a beautifully made online adventure game that stunningly innovates love, compassion, and hope throughout the user's experience. As the world is consumed by sadness your objective is to simply shine a light in dark places. Communicating with players all around the globe, holding hands, and traveling through seven different realms where challenges await you. Embark on a different social experience.
https://www.nintendo.com/games/detail/sky-children-of-the-light-switch/
3. Island Saver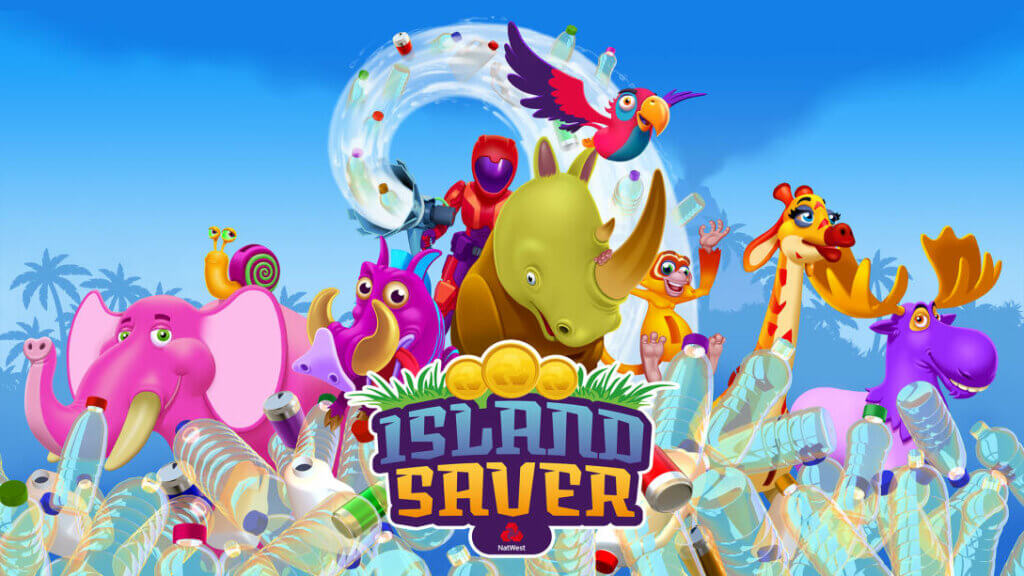 In Island Saver, you play as a space trash collector with the important objective of cleaning up waste on 3 different islands then return the 'Bankimals' to their natural habitats. By collecting the trash you are rewarded with gold coins used to upgrade your trash collector. Island Saver tackles real-life issues in a fun childlike way, using characters such as a tax bot and a literal loan shark. A fantastic experience for children and adults alike.
https://www.nintendo.com/games/detail/island-saver-switch/
4. Fallout Shelter
Fallout Shelter is a city-building simulation game that sees the user play as the overseer of a new underground vault. Your job is to recruit residents to live, work and maintain the vault making it a better environment for all who live there. Unlock new rooms, features, and quests keeping a close eye on what's happening to make your shelter flourish.
https://www.nintendo.com/games/detail/fallout-shelter-switch/
5. Fortnite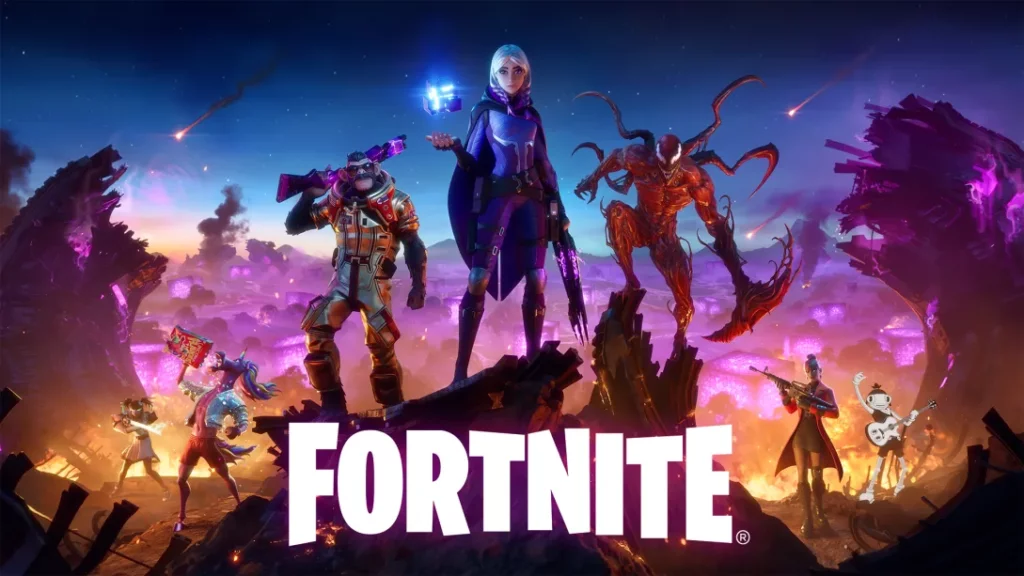 In recent times Fortnite has become an internet sensation with it now being also available to play on Nintendo Switch and is one of the best Switch games for 7 year olds and now you can enjoy this game in both tv and handheld mode *Not Switch Lite. Fortnite is an online battle royal multiplayer game which sees you start off on a gigantic map with 99 other online players. The objective is to scavenge for weapons and items whilst keeping your health high with the goal to be the last one standing. The main popular modes being solo, squad and duo, parachute down, build fortresses and towers to keep other players at bay.
https://www.nintendo.com/games/detail/fortnite-switch/
6. Ninjala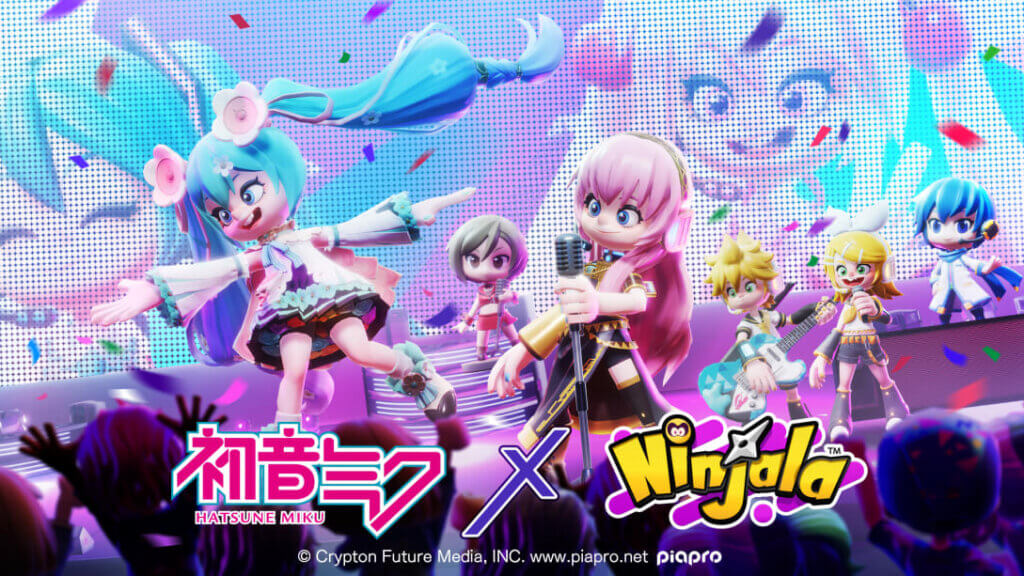 Ninjala is an online multiplayer brawler, packed with fun, exciting gameplay and entertaining game modes. This bright and colorful game packs a real punch giving Nintendo fans an online battle full of passion. Katana's, Hammers, and Yo-Yos are the 3 categories of weapons to choose from which have their own unique attractive style making Ninjala an overall great action experience.
https://www.nintendo.com/games/detail/ninjala-switch/
7. Color Zen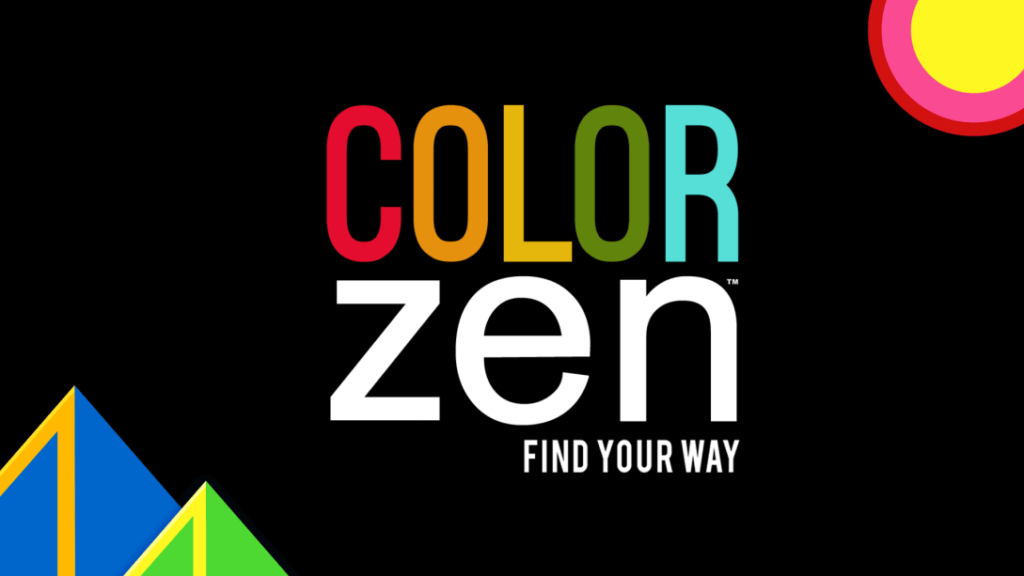 Originally on the Nintendo 3DS Color, Zen is an obscure, relaxing puzzle game that consists of matching colors together to eventually make the screen one color. As simple as this game sounds it stands unique among other puzzle games by its stress-free approach and beautiful soundtrack. Color Zen allows the user to really switch off and completely immerse themselves into a satisfying realm of colors.
https://www.nintendo.com/games/detail/color-zen-switch/
8. Pokemon Unite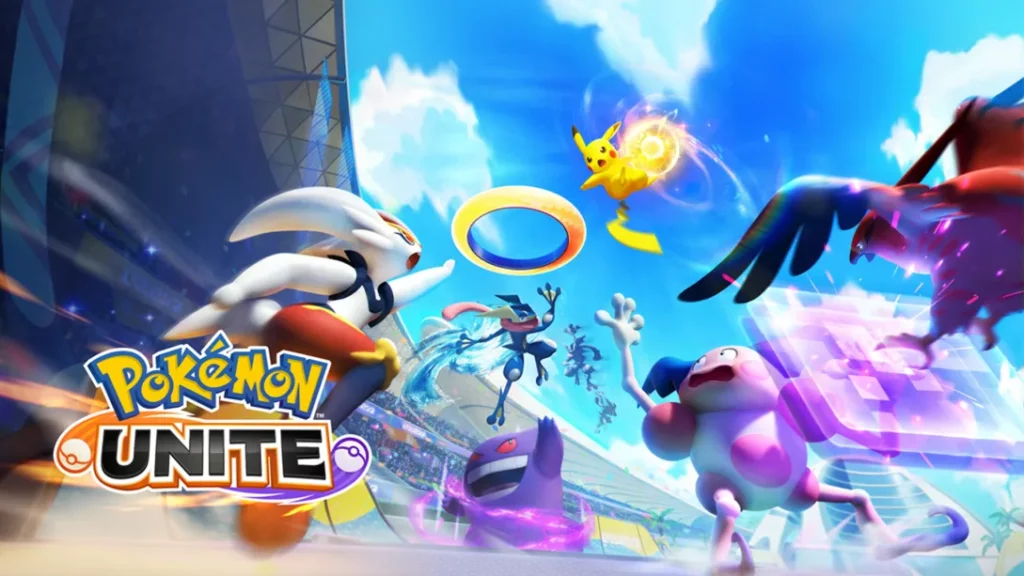 Pokemon Unite is a team battle strategy game that sees players in teams of 5 fight off against each other. Each team must attempt to gain control of the map whilst leveling up and gaining experience by fighting wild pokemon. Unite's quick-fire decision-making style is packed with plenty of excitement that pokemon fans all over the world will love with tons of fun features and game modes to explore.
https://www.nintendo.com/games/detail/pokemon-unite-switch/
9. Rocket League
When it comes to Rocket league the main thing to consider is the wonderfully exciting combination of soccers and cars. Now made portable on Nintendo Switch this wall-driving competitive sports game lets you boost your way to goal-scoring opportunities like never before. With the game's great versatility, the Nintendo Switch offers new features for rocket league fans to explore.
https://www.nintendo.com/games/detail/rocket-league-switch/
10. Super Kirby Clash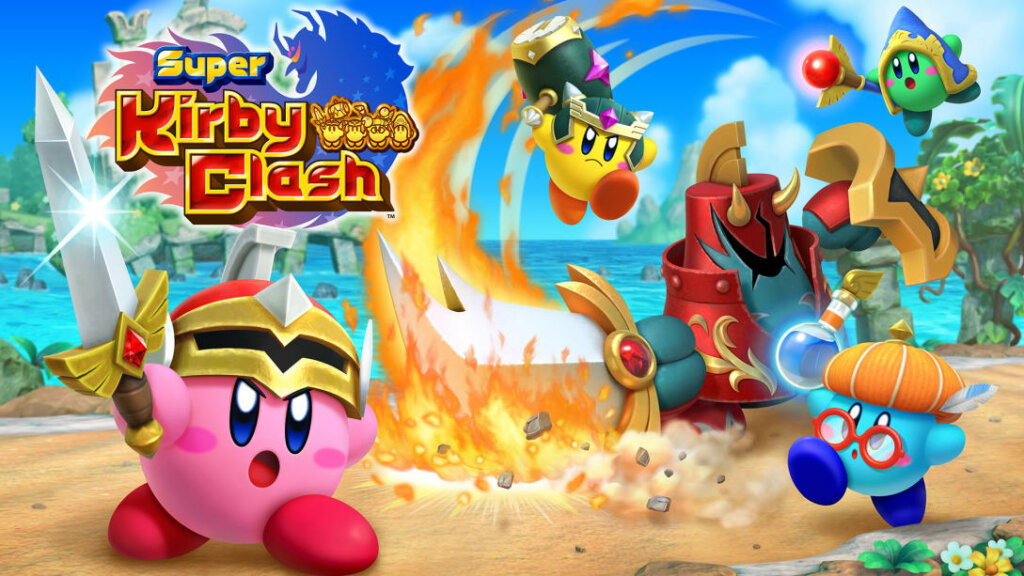 Super Kirby Clash is an action-packed adventure/multiplayer game. Dreamland is in trouble and it's up to you and your team of Kibys' to put a stop to it with a series of battles and tasks. Visually this game is beautifully striking, light-hearted, and easy to understand. The game consists of a series of boss fights that you and your team must takedown, the faster you complete your task the more rewards you achieve. However, there is a timer that will run out so you'll want to utilize and master your Kirbys' to the best of their abilities, for example, Sword Fighters are the quickest and most agile, wizards can cast spells to slow enemies down whilst Hammer Fighters do the most damage.
https://www.nintendo.com/games/detail/super-kirby-clash-switch/
11. Apex Legends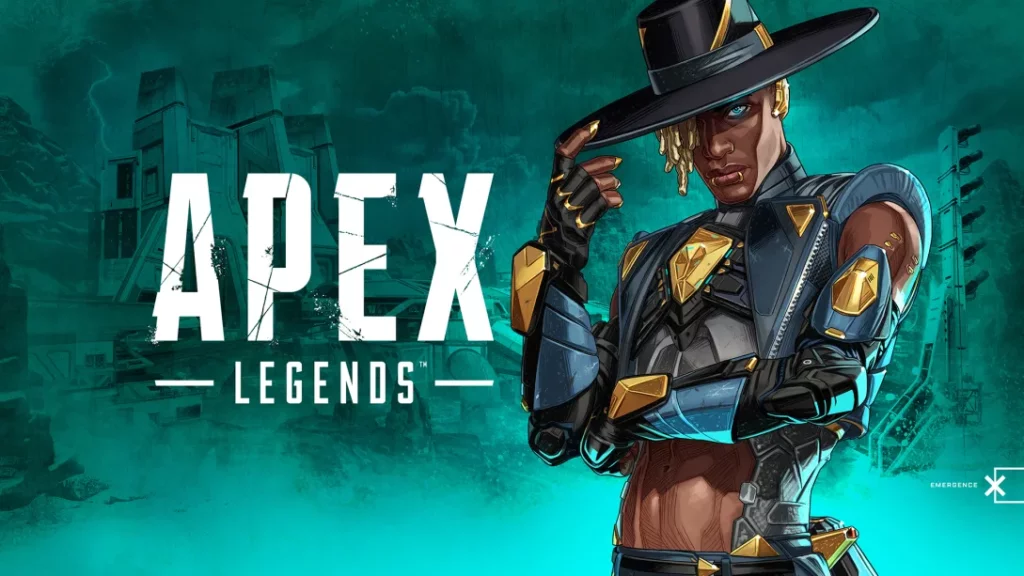 Being one of the biggest online games in 2019, Apex legends is an online battle royale first-person shooter that sees squads of 3 dive into an open map with the sole objective to be the last squad remaining. As you are battling with other players, there is a large ring surrounding the area that starts to close in on your map. Being anywhere near the ring will diminish your health which forces you into a smaller environment and therefore easier to find with little time to make mistakes. Get to know the Legends and their special abilities.
https://www.nintendo.com/games/detail/apex-legends-switch/
12. Pokemon Quest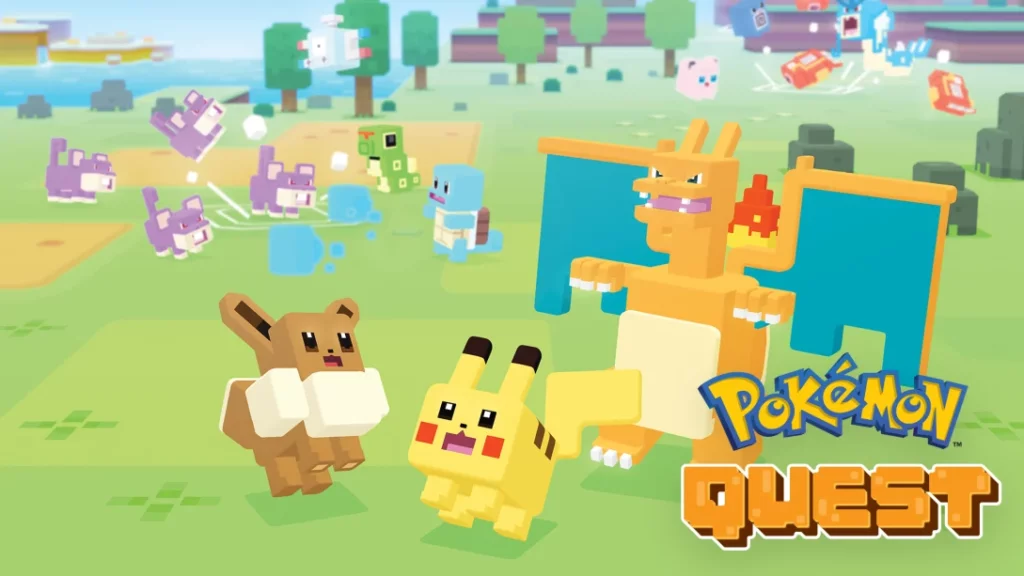 Pokemon Quest is an Adventure/Puzzle game that puts your pocket monster micromanagement skills to the test. Set on the island of Tumblecube, this adorable experience allows you to pick from either Squirtle, Charmander, Eevee, Bulbasaur, or Pikachu to start your adventure. As the game progresses you unlock new islands and constantly encounter waves of enemy pokemon via expeditions and it's up to defeat them using a series of special moves.
https://www.nintendo.com/games/detail/pokemon-quest-switch/
13. Super Bomberman R
Super Bomberman R is an action-crazed maze game with multiple features and modes for all your friends and family to enjoy. As well as an eight-person competitive multiplayer mode Super Bomberman R has a 50 stage single-player story that really lives up to the game's classic franchise. You must shift through two-dimensional grids dropping bombs, trapping opponents, and exploding their way through several stages. Super Bomberman R also includes an intense battle mode consisting of 19 battle platforms with 27 characters to explore.
https://www.nintendo.com/games/detail/super-bomberman-r-online-switch/
14. Knockout City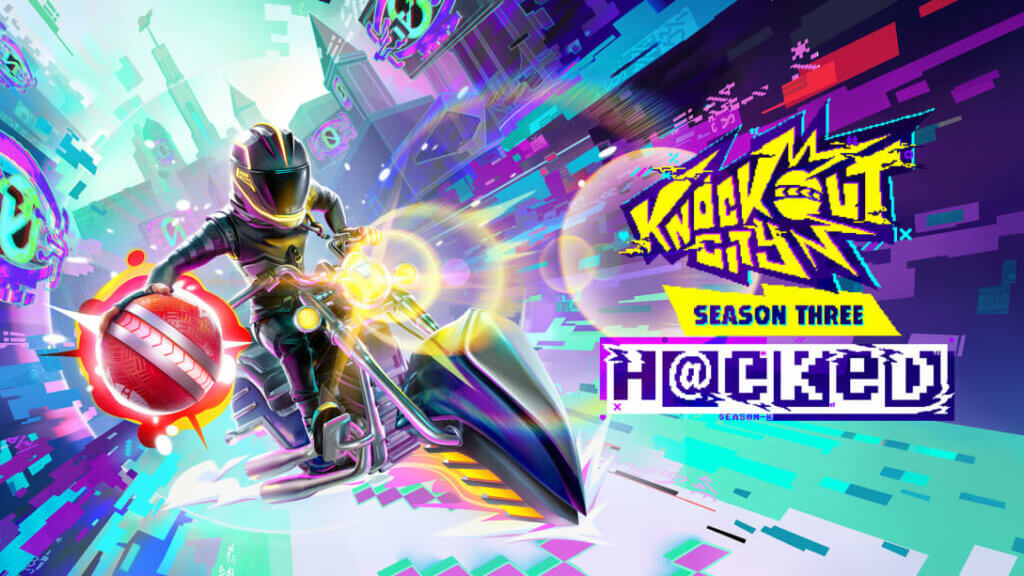 Knockout City is an out-and-out multiplayer online action brawl that consists of two teams of four battling it out in a city-style dodgeball match. Extremely easy to pick up and play, Knockout City's addictively simplistic concept is great to play with friends and has its own unique style which Nintendo fans will love.
https://www.nintendo.com/games/detail/knockout-city-switch/
15. Warface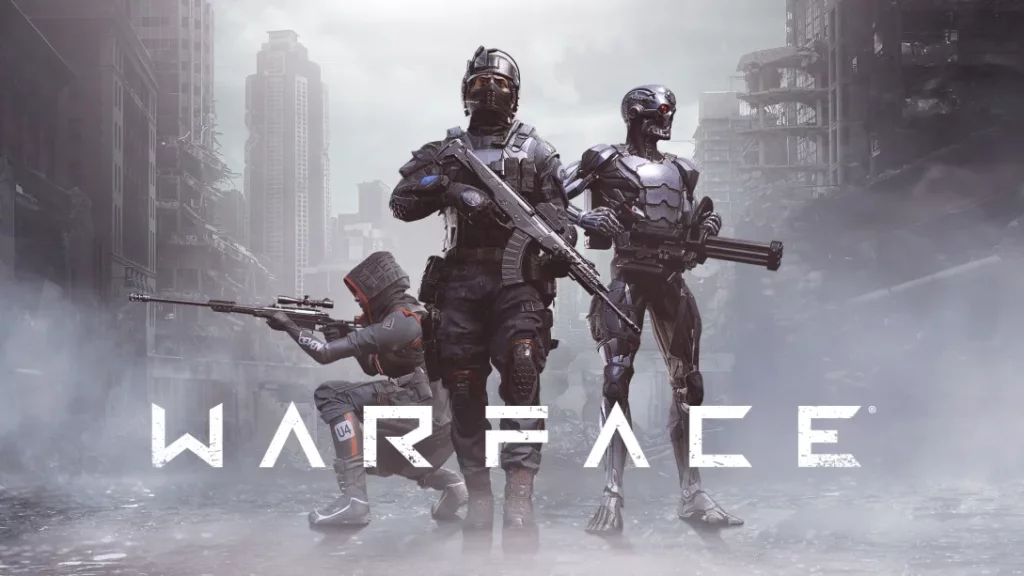 Warface is an online first-person shooter that sees Nintendo make the jump into the battlefield environment. This heavily focused multiplayer game mainly consists of two game modes being P vs P which allows you to take on other players around the world or P vs E which sees you battle it in an AI environment encountering many enemies along the way. Warface includes great co-op modes such as taking on zombies in the dismantled and highly radioactive city of Chernobyl. Personalize your look and customize over 200 weapons in your search to become the war machine your team needs to survive.
https://www.nintendo.com/games/detail/warface-switch/
16. DC Universe Online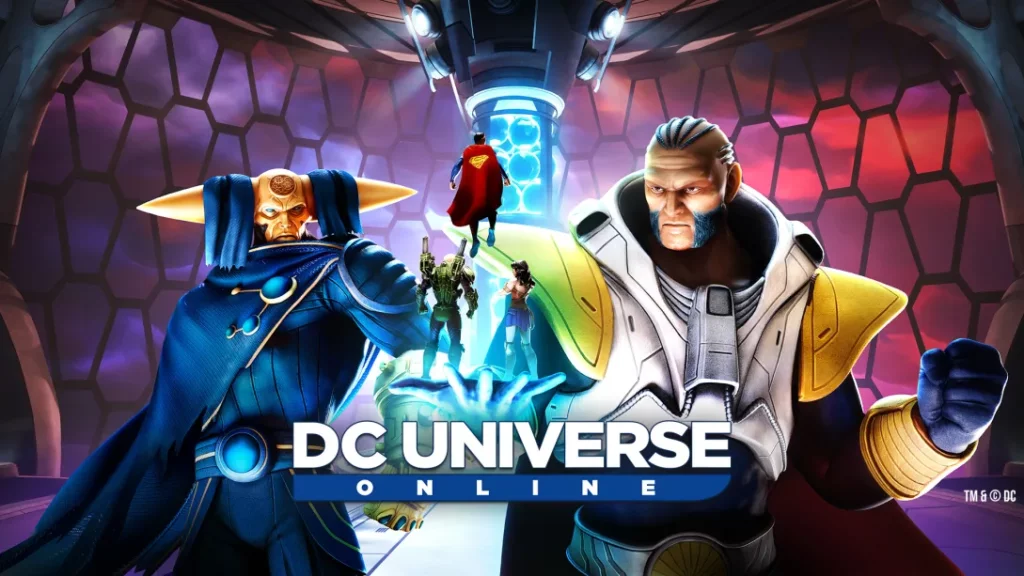 The extremely fun to play DC Universe is an online multiplayer game set in a huge digital metropolis across multiple fictional cities. Originally released over 10 years ago, you can now enjoy this comic adaptation once more in handheld mode. The beginning of the game lets you customize your own hero/villain as you explore multiple cities and level up your characters in this incredibly diverse action-packed combat game.
https://www.nintendo.com/games/detail/dc-universe-online-switch/
Available Free With Switch Online Subscription:
17. Tetris 99*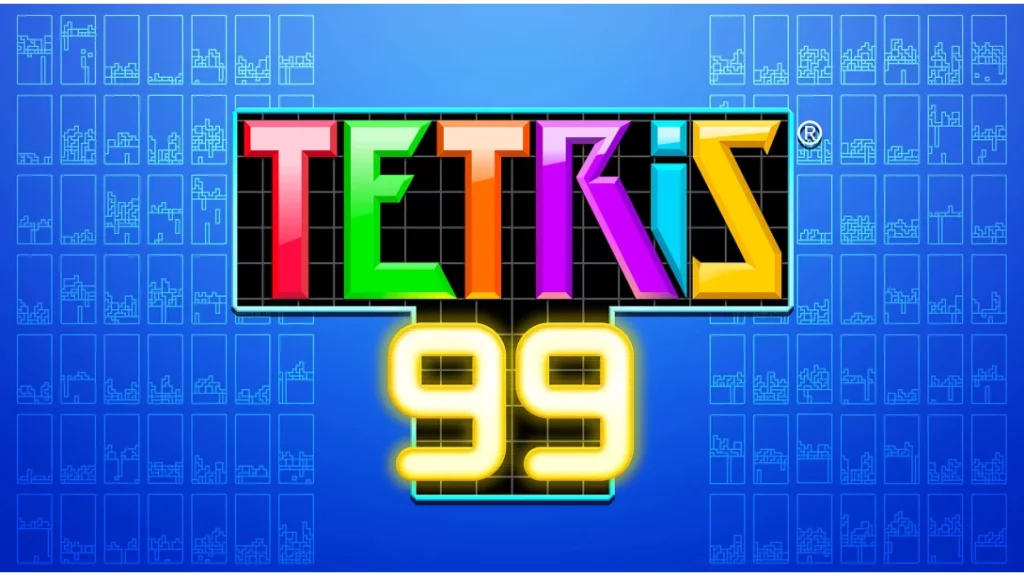 Tetris 99 is a thrilling new experience on the beloved classic puzzle game. This intense battle royal forces you to make quick-fire decisions and become addicted to the sequence of shapeshifting. Battle online against 98 other players from around the world to determine who will be the last one standing.
https://www.nintendo.com/games/detail/tetris-99-switch/
18. The Legend of Zelda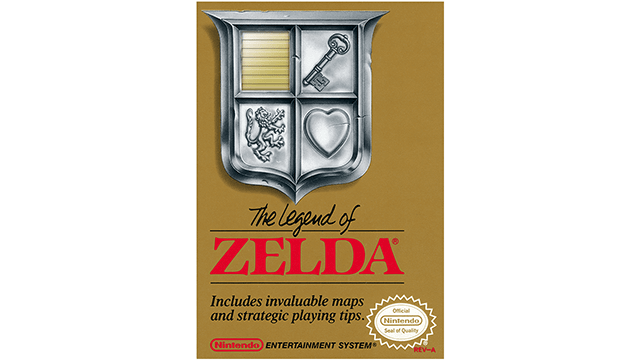 The Legend of Zelda is quite possibly the greatest franchise to ever grace the Nintendo platform. The original Legend of Zelda's first release in 1986 was for the Famicom disk system and just over a year later it ventured its way onto the Nintendo Entertainment System (NES). You control the story of Link, a chosen hero of Hyrule adventuring through dungeons and vast landscapes in search to obtain the 8 pieces of the triforce of wisdom.
As Link triumphs, he is rewarded with specific weapons to help him along the way and receives heart containers after completing each dungeon in order to make him stronger and more powerful as he progresses. After obtaining these items, Link must face his destiny and destroy the evil King Ganon, and rescue Princess Zelda. This 2D action/adventure masterpiece is filled with hidden passages and secrets that inspired gaming franchises all over the world.
https://www.nintendo.com/games/detail/nintendo-entertainment-system-nintendo-switch-online-switch/
19. Kirby's Adventure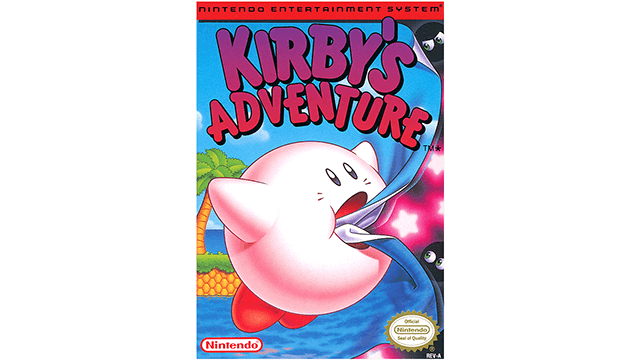 Side-scrolling platform game Kirby's Adventure was a latecomer to the NES but acclaimed as one of the best. Kirby's giant mouth is capable of vacuuming and swallowing just about anything, including baddies. Packed with loads of enemies along the way, Kirby has the unique ability to take on the powers of whatever monster he has just consumed. Filled with secret doors and passages Kirby's Adventure is a journey worth investing in.
https://www.nintendo.com/games/detail/nintendo-entertainment-system-nintendo-switch-online-switch/
20. Super Mario Bros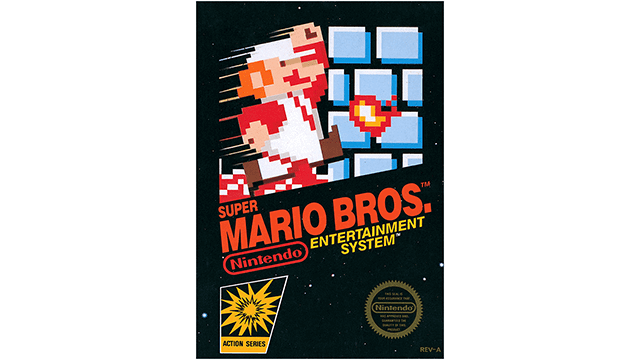 Super Mario Bros arrived on the NES in 1985 just 2 years after the official arcade release and in later years became one of the most popular and successful platform games of its generation. You control Mario, whose goal is to rescue Princess Peach from the evil Bowser.
Jumping over blocks and dodging enemies whilst gathering power-ups such as mushrooms all add to the thrills that Super Mario Bros offers. Collecting gold coins and traveling through pipelines, this iconic and influential game also has one of the most memorable theme tunes in gaming history as well as its uncompromising characters and art style.
https://www.nintendo.com/games/detail/nintendo-entertainment-system-nintendo-switch-online-switch/
21. The Legend of Zelda – A Link to the Past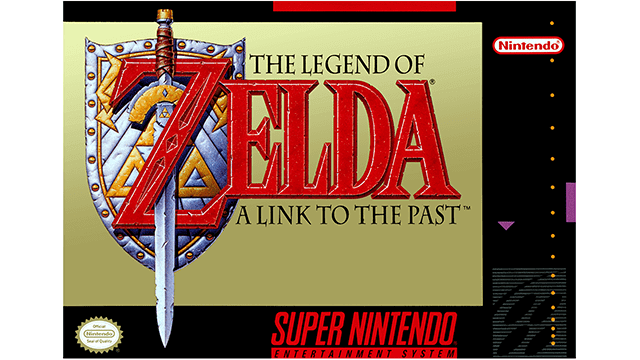 Being a distant prequel to the original Legend of Zelda games, A Link to the Past is a brilliantly well-made adventure experience that still holds true to itself in today's market. We follow Link once again as he travels through Light world and Dark world in order to obtain the Triforce. Battling through seven stages, Link must obtain the Master Sword, save Princess Zelda and restore peace to Hyrule once more.
https://www.nintendo.com/games/detail/super-nintendo-entertainment-system-nintendo-switch-online-switch/
22. Pac-Man 99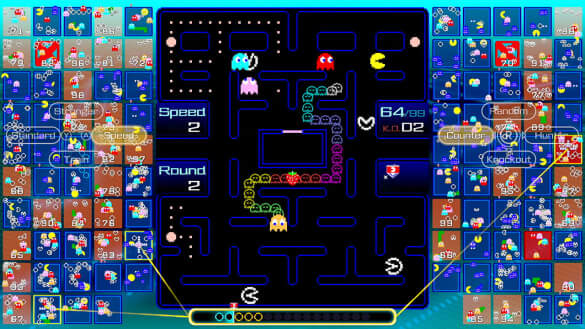 40 years after Pack-Man shook up the gaming world along comes Pack-Man 99. Power pellets, blue ghosts, and fast pace intensity are what all Pack fans expect when they turn on the console. Now on the Nintendo Switch, Pack-Man 99 offers new features and battle platforms that include a 99 player battle royale from gamers all around the globe that stays true to the old-school phenomenon.
https://www.nintendo.com/games/detail/pac-man-99-switch/
23. Donkey Kong Country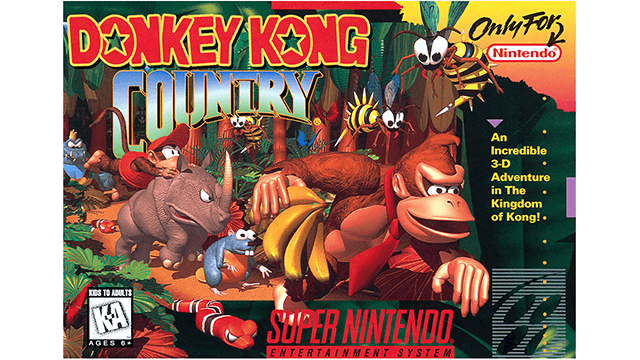 Donkey Kong Country is an impressively sharp visual platformer that arrived on the SNES in 1994. Play as Donkey Kong as he jumps, swings and swarms his way through multiple scenarios, picking up bananas and discovering secrets. The two-player mode sees one as Donkey and the other as Diddy Kong as they battle past Kremlings. The game has a brilliant classic soundtrack that leaves any old-school gamers out there feeling nostalgic as you work your way through a variety of levels.
https://www.nintendo.com/games/detail/super-nintendo-entertainment-system-nintendo-switch-online-switch/
24. Super Mario World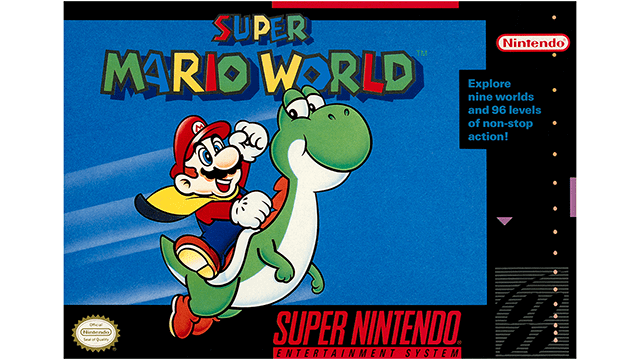 Super Mario World is acclaimed by many gamers as a platforming masterpiece. Originally hitting the stores in 1991, this Super Nintendo gem stood out with its unforgettable level designs, charming characters, and perfect soundtrack. Super Mario World's refreshing and innovative improvements on previous Super Mario games are really captured in the mechanics of the game. Swimming, flying, and controlling other characters are just a few features that make this game flourish with happiness. And may I add a personal favorite.
https://www.nintendo.com/games/detail/super-nintendo-entertainment-system-nintendo-switch-online-switch/
25. Super Metroid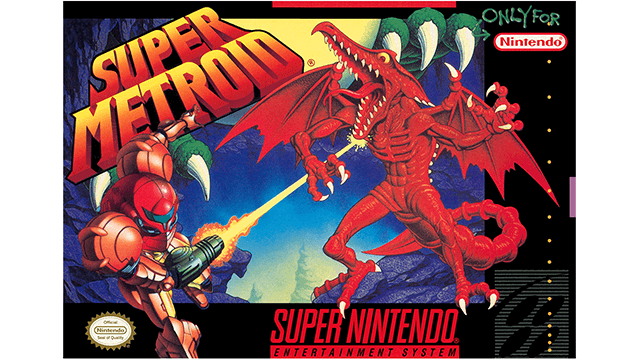 In Super Metroid you play as Samus Aran, a space bounty hunter sent to the planet of Zebes to retrieve the young Metroid and stop the pirate's plan for galactic conquest. You face a hard path ahead starting with nothing but a hand cannon on an empty, bleak and dissonant planet captured perfectly in the Super Metroids haunting soundtrack. As the quest progresses, you start to require more significant items and powerful weapons such as missiles, bombs, and x-ray scopes. The game's dark and gritty visuals are beautifully displayed as you travel in hot, cold, and underwater environments making Super Metroid one of the best platform games ever made.
https://www.nintendo.com/games/detail/super-nintendo-entertainment-system-nintendo-switch-online-switch/