LEGO is such a versatile tool it can be used to create pretty much anything. So how about seeing your favourite movie characters and sets in colorful plastic form? Here's 20 classic movies in LEGO.
1. Leon
Leon was the most prominent action thriller film released in 1994 by the French film director, Luc Besson, starring Jean Reno, Gary Oldman and Natalie Portman in her film debut. This LEGO recreation is the iconic portrayal of the movie's leading characters: Leon, a professional hit-man, and the 12-year-old Mathilda, all locked and loaded, ready for justice.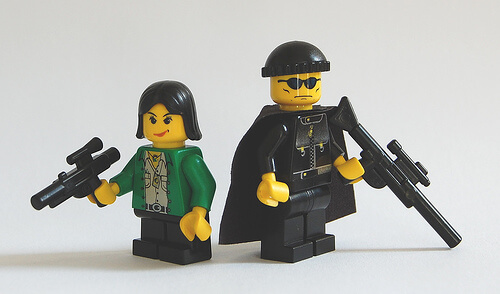 Source: Thom/Flickr
2. Star Wars Episode IV
Star Wars: Episode IV – A New Hope, released in 1977, was one of the most controversial blockbuster films written and directed by the legendary George Lucas. You can see in this LEGO portrayal an ominous Darth Vader waiting to destroy.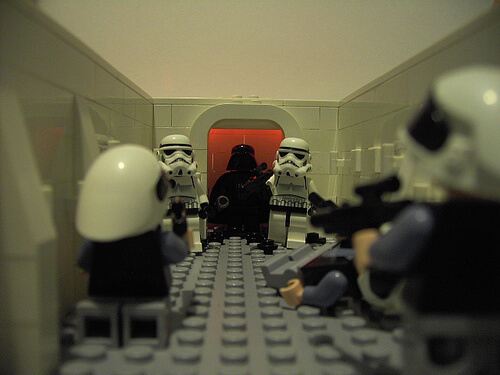 Source: Nick Della Mora/Flickr
3. The Graduate
The Graduate, released in 1967, was regarded by many as the most successful masterpiece of American film and theater director Mike Nichols, starring Anne Bancroft, Dustin Hoffman and Katharine Ross. Fans of Mike Nichols cannot mistake this LEGO portrayal of that sensual scene where, to borrow the quote, "Benjamin's more than a little worried about his future".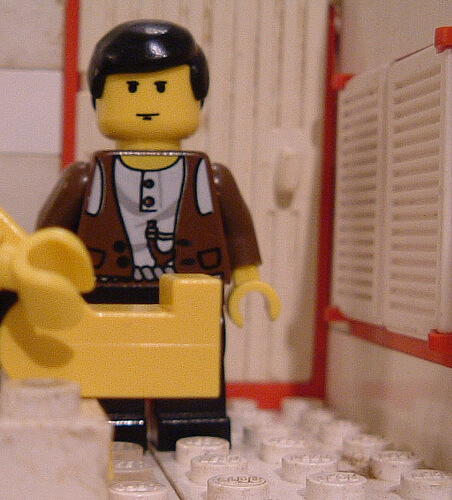 Source: Alan/Flickr
4. Titanic
Titanic starring Leonardo DiCaprio and Kate Winslet is an unforgettable romantic tradgedy. This LEGO recreation reminds you of the scene none of us can forget, when Jack made Rose "fly". Special hint: the white LEGO bits foreshadow The Iceberg that will to change their life forever.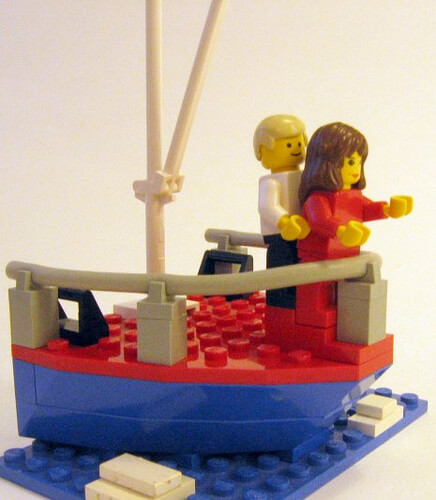 Source: Nick O'Leary/Flickr
5. Serenity
Serenity shook the world after its release in 2005 because of its impressive take on American space Western by its director Joss Whedon and its main stars, Nathan Fillion, Alan Tudyk and Adam Baldwin. Fans of Joss Whedon's Firefly will be reminded of this LEGO's recreation of when Serenity's crew makes the biggest decision in their life.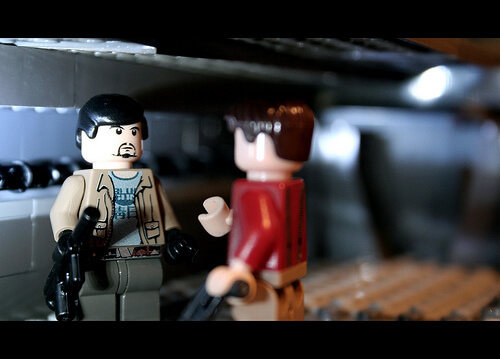 Source: Vid/Flickr
6. 2001: A Space Odyssey
2001: A Space Odyssey was released in 1968 and since then Stanley Kubrick has become one of the most respected filmmakers today. This LEGO recreation is a clever take on the horrifically brilliant Monkey Scene that Kubrick's fans can never unsee.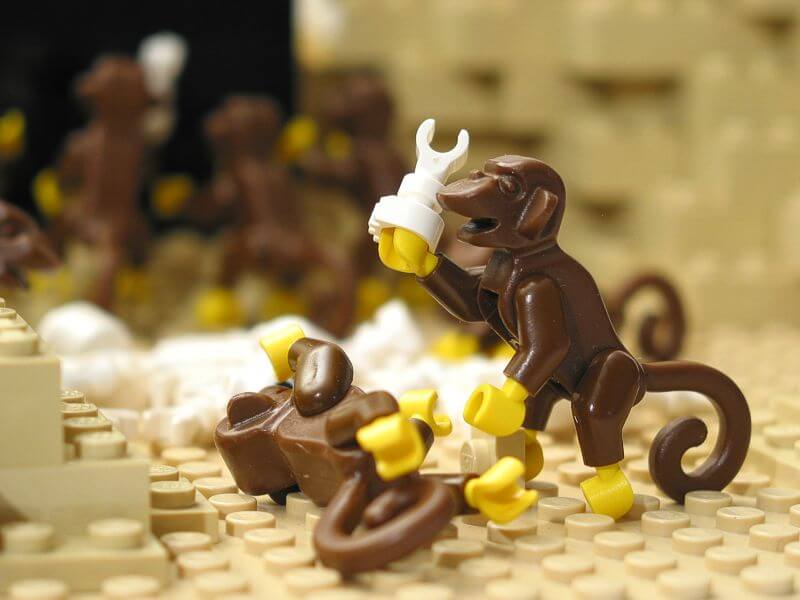 7. Men In Black
The science fiction comedy film Men in Black released in 1997 has changed the world of sci-fi cinema in a direction that its stars, Tommy Lee Jones and Will Smith, never saw coming. This LEGO piece is a recreation of the film's iconic poster that features the two stars as Agents K and J, armed with their infamous reverberating carbonizers.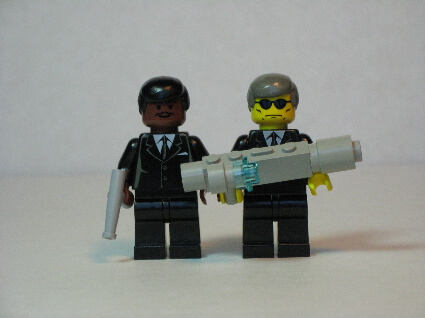 Source: Brickshelf/Flickr
8. Casablanca
The American romantic drama film Casablanca may have been released in 1943, but the influence made by its director, Michael Curtiz, and its main stars, Humphrey Bogart and Ingrid Bergman, still resonates to this day. The LEGO version you see here is the scene where the line "Here's looking at you, kid" just got immortalized.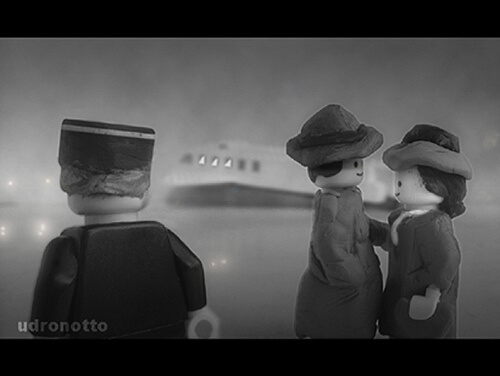 Source: Marco Pece/Flickr
9. The Life Aquatic with Steve Zissou
Touchstone Pictures released Wes Anderson's comedy drama film The Life Aquatic with Steve Zissou in 2004, presenting a star-studded cast, including Bill Murray, Owen Wilson and Cate Blanchett. In this LEGO recreation, Steve Zissou stands strong as leader of the gang, in his iconic red hat.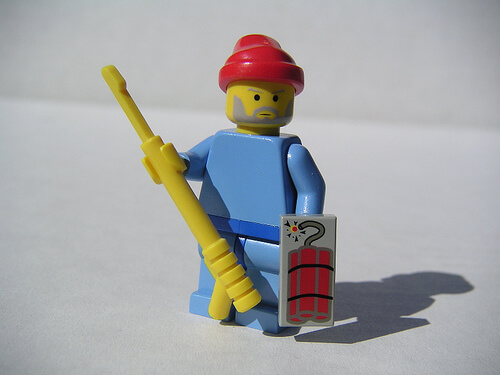 Source: Andrew Becraft/Flickr
10. Bride Of Frankenstein
James Whale's Bride Of Frankenstein was released in 1935, starring Boris Karloff and Colin Clive, and was regarded by fans and critics as one of cinema's greatest sequels. The LEGO Bride of Frankenstein is a depiction of that scene where Doctor Pretorius is about to proclaim "The bride of Frankenstein!"
Source: Alan/Flickr
11. Alien
The 1979 science-fiction masterpiece Alien elevated the career of its director Ridley Scott and main stars, Tom Skerritt and Sigourney Weaver. This LEGO Alien showcases the few seconds at the Nostromo's airlock door that fans will never forget but the tethering Alien eventually will.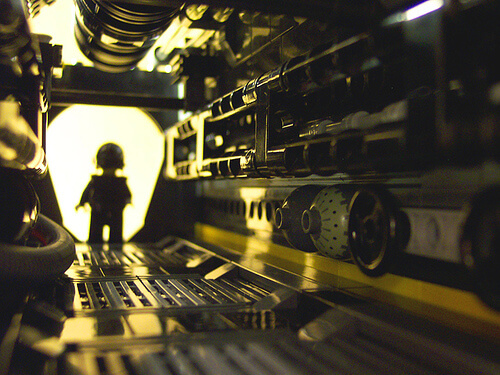 Source: Flickr
12. Kill Bill
Starring Uma Thurman as The Bride, Kill Bill became a cult martial arts movie. In this LEGO portrayal the Bride dueling with O-Ren in a Japanese garden.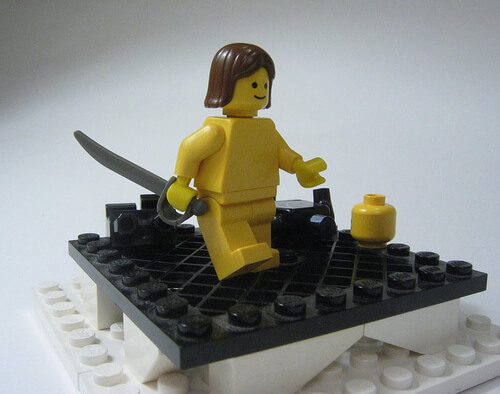 Source: Nick O'Leary/Flickr
13. Dr Strangelove
Dr. Strangelove is the 1964 black comedy film made by Stanley Kubrick to criticize everything that happened in the Cold War, starring Peter Sellers and George C. Scott. Nothing in the film is more befitting to portray in a LEGO than that scene where Major T. J. "King" Kong had skin in the game and literally rode a nuclear bomb.
Source: Nick O'Leary/Flickr
14. Indiana Jones
Indiana Jones and the Kingdom of the Crystal Skull by Steven Spielberg was the action-adventure film released in 2008, starring Harrison Ford and Cate Blanchett. The LEGO alternative is an understated scene but reflects the insidiously deadly plan of Soviet agent Irina Spalko played by Cate Blanchett.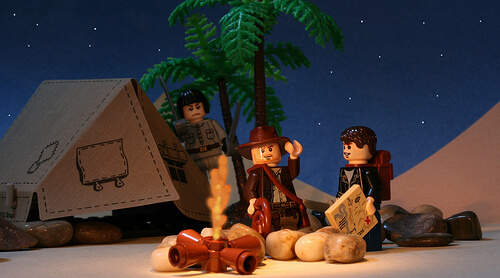 Source: Tim Norris/Flickr
15. Matrix
The Matrix may be a science fiction action film released in 1999, starring Keanu Reeves and Laurence Fishburne. Whether you choose the red pill or blue, this LEGO recreation is just one of the many space-bending scenes in the film that make you believe in The One.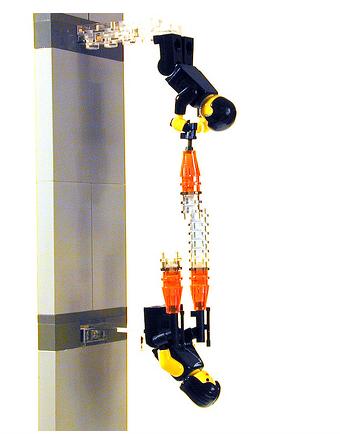 Source: Chief / Ryan Wood/Flickr
16. Pulp Fiction
1994 saw the release of Quentin Tarantino's Palme d'Or-winning film, Pulp Fiction, which stars John Travolta, Sameul L. Jackson, and Uma Thurman, among many other big stars. It's hard to argue that the LEGO recreation here is the best depiction of one of cinema's most famous partners-in-crime.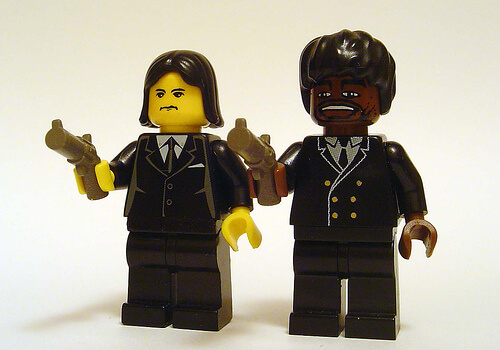 Source: Minifig/Flickr
17. The Terminator
The American science fiction film, The Terminator, directed by James Cameron was released in 1984, starring the one and only Arnold Schwarzenegger. This classic got the LEGO makeover below simply by showing the cyborg assassin, armed and loaded, after changing Sarah Connor's life forever.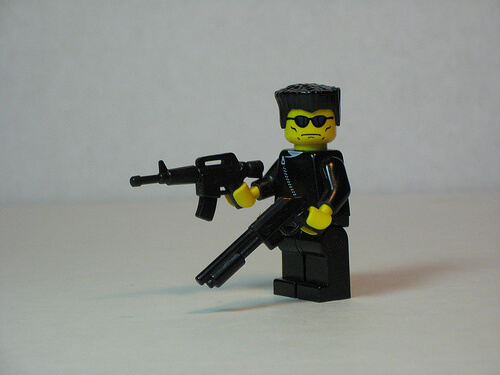 Source: Dunechaser/Flickr
18. Iron Giant
Starring the voice of Vin Diesel, Iron Giant might have been an animated directorial debut of Brad Bird when it was released in 1999, but its story still continues to touch lives today. The LEGO depiction is so iconic because it captures the perfect image of love and friendship between Iron Giant and Hogarth Hughes.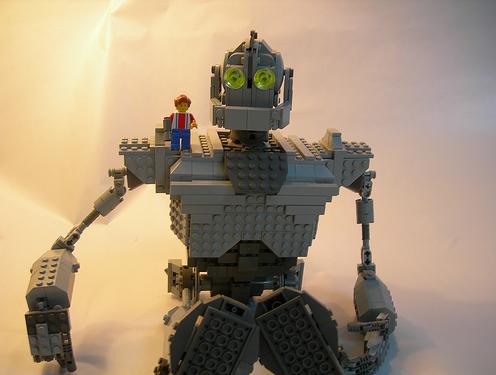 Source: Graznador/Flickr
19. Creep Show
Released in 1982, Creep Show is the American horror comedy movie that stars Hal Holbrook and Adrienne Barbeau. The LEGO version reminds fans of the iconic Father's Day Cake that Sylvia's friends would probably not want to eat.
Source: Mom Smackley/Flickr
20. The Ring
The supernatural horror film The Ring was remade in 2002 and took gore to a whole new level. While the film will traumatize its viewers, this LEGO portrayal of Sadako's most famous scene is both scary and adorable at the same time.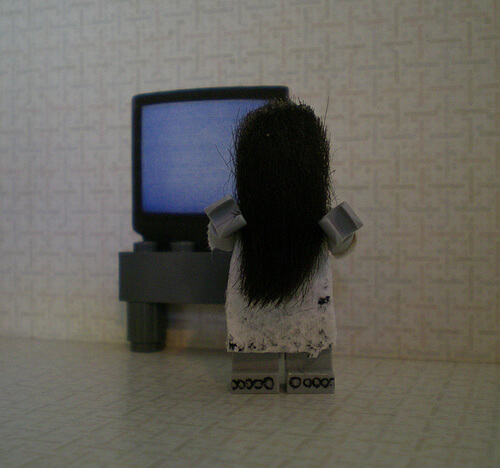 Source: chaosfish1/Flickr
Whether you're a sci-fi geek or a horror-accict, these LEGO recreations of you're favourite movies will bring a smile to your face. What movie would you like recreated in plastic bricks?