These super delicious and inspired toy-themed cupcakes will not only get you to start baking, you'll also reminisce about your childhood days of superheros, sugar and icing.
1. Cupcakes For Geeks
This cupcake design captures accurately the geek culture both of DC Comics and the Marvel Universe. From Captain America, Green Lantern to the Fantastic 4, these characters are perfectly crafted in these cupcake toppers using vanilla candy and black royal icing.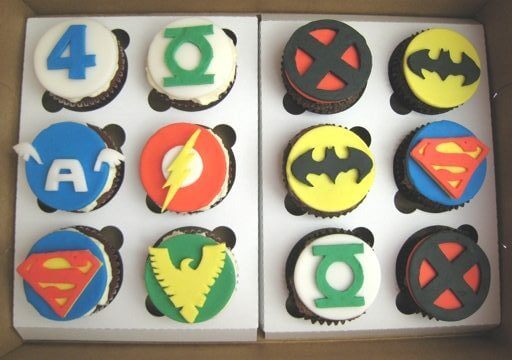 Source: Just Jenn Recipes
2. Pretty Moo Cows
This cow-themed cupcake is perfect for those days to remember the good old farm days you had last summer. This design is made especially tasty by the use of melted white chocolates and extra creamy butter.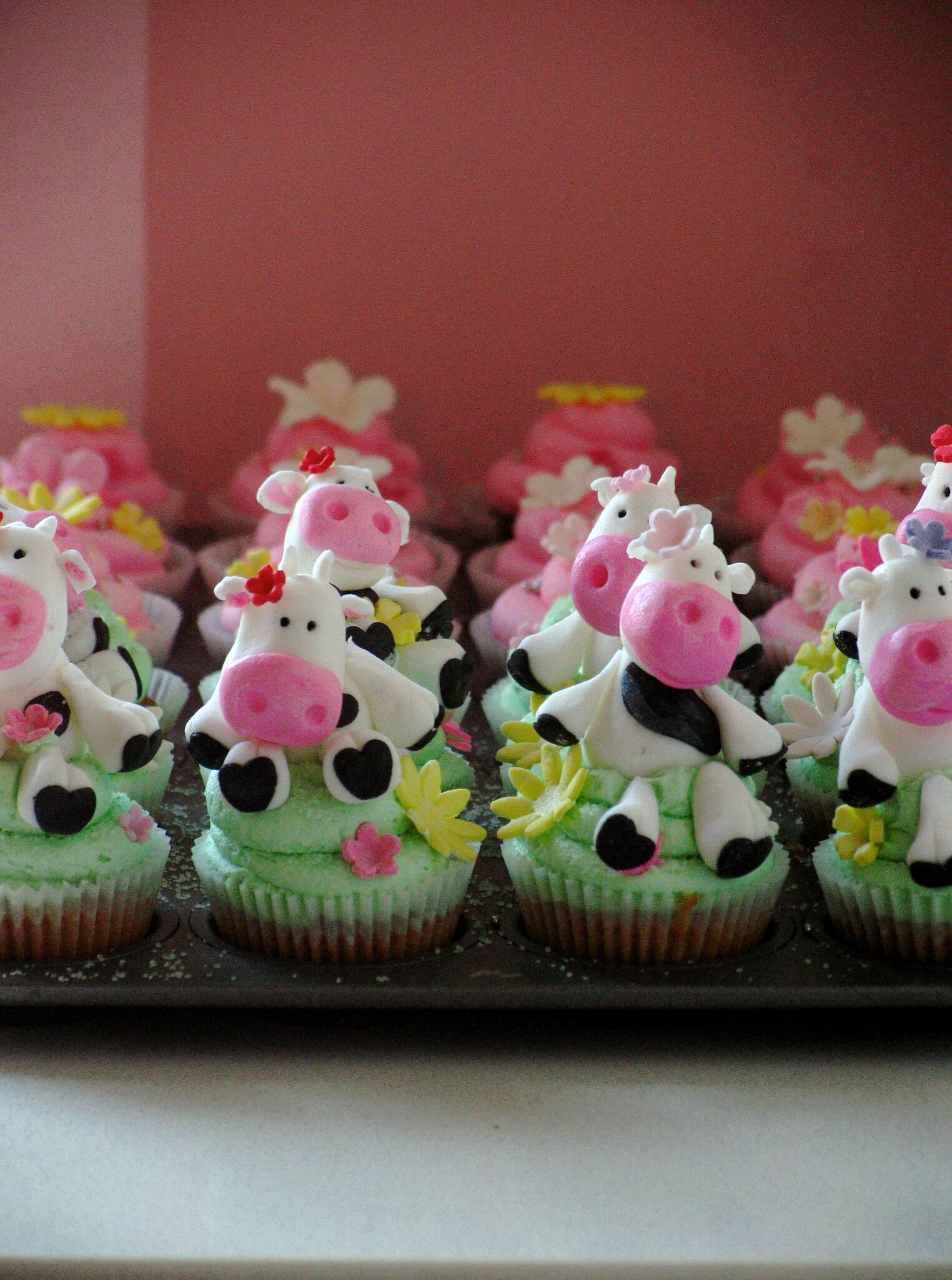 Source: The Cupcakelicious
3.Garfield And Friends
This cupcake is a good way to pay tribute to the iconic Garfield character that Jim Davis created first in 1978. Following the baker's technique and using quality cupcake liners or paper cases, this cupcake tastes just as good as it looks.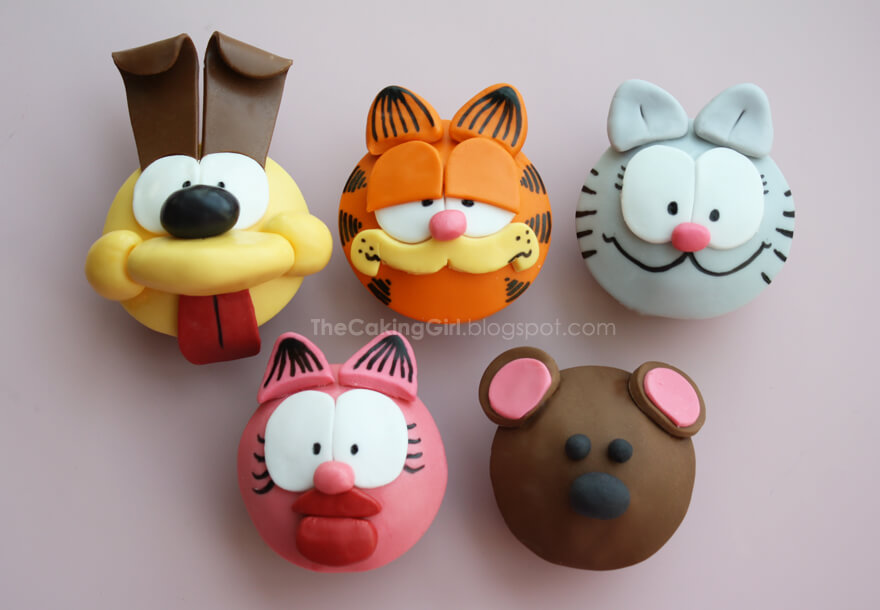 Source: The Caking Girl
4. Poodles
If you're a fan of the Poodle, the formal dog breed, which may have descended from Germany's water dog, this cupcake is the best one to make. To follow this baker's technique, you can make this extra special with quality fair trade cocoa powder and premium pure vanilla extract.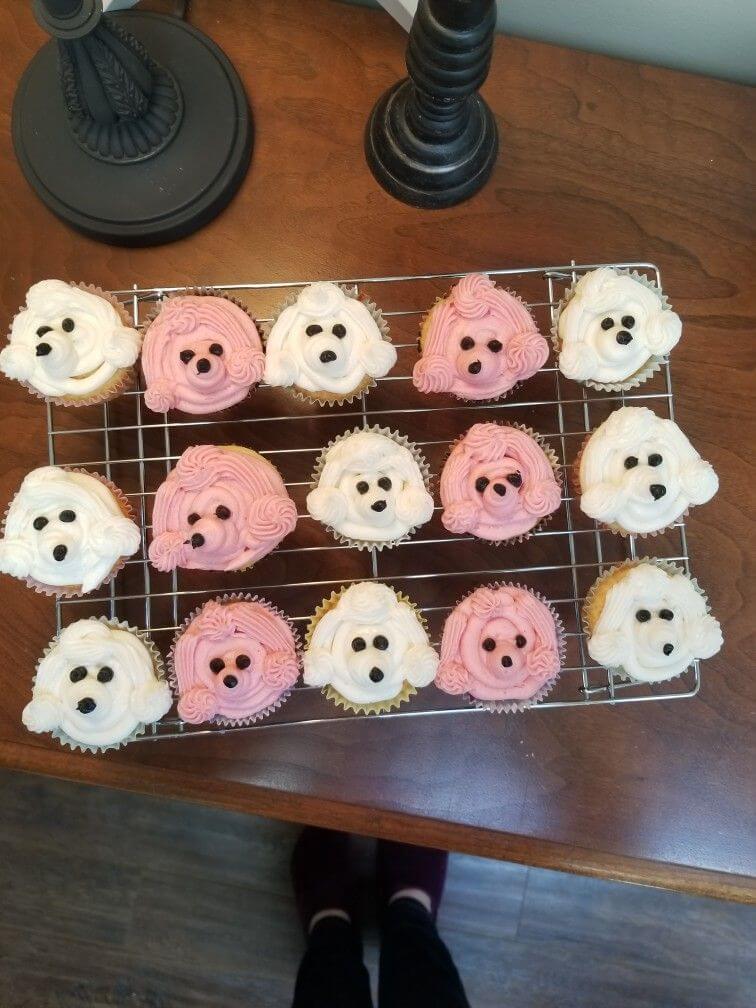 Source: Darla Willms
5. Lego Cupcakes
The LEGO construction toys may have originated in Billund, Denmark, but you can make these LEGO cupcakes anywhere you want. This baker's technique can make these cupcakes fairly quickly with the help of Lego cake "helpers" that you can buy at Etsy.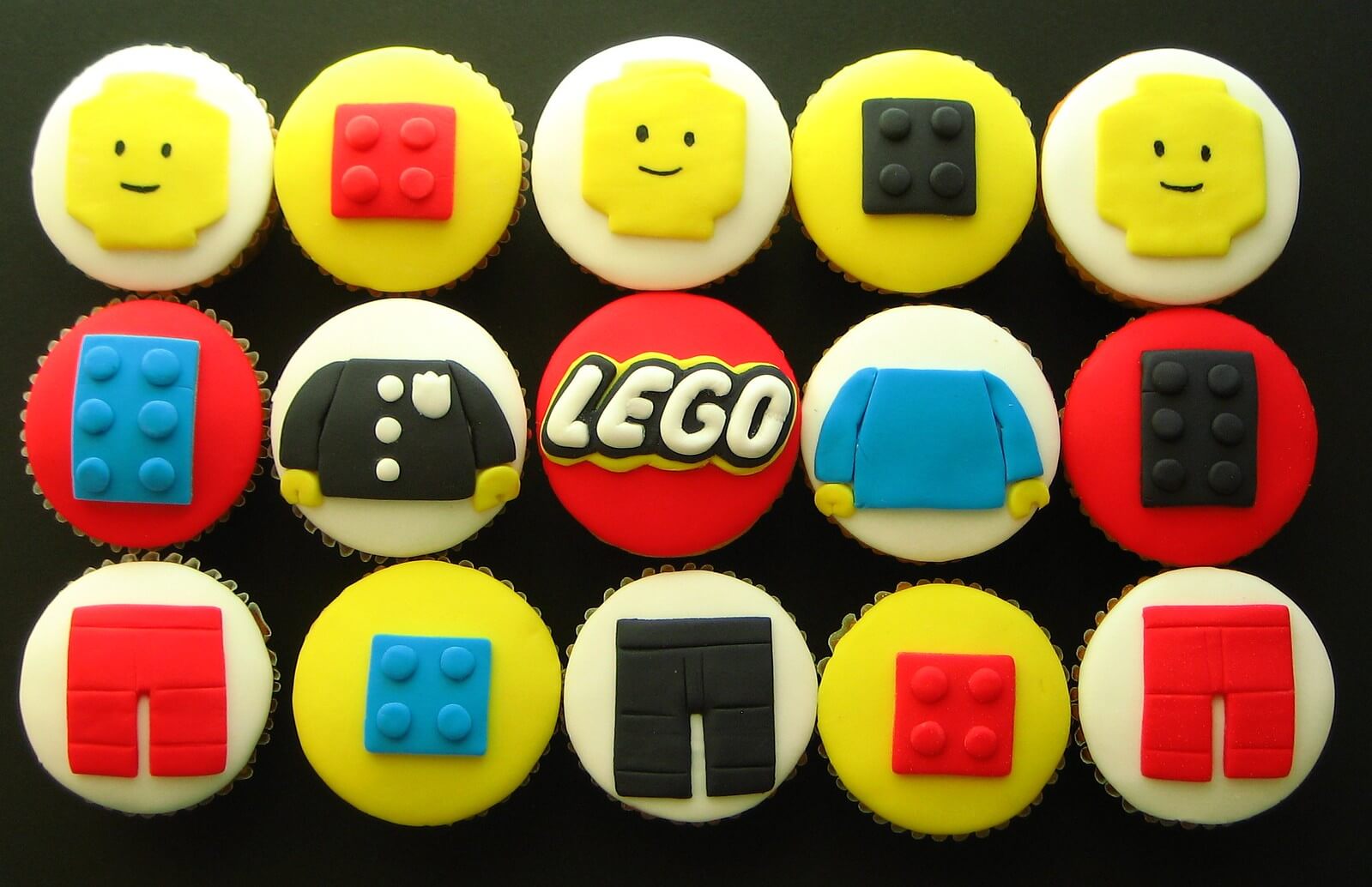 Source: Babyology
6. Pac-man Cupcake
The 1980 maze arcade game Pac-man developed by Namco is best depicted in these luscious cupcakes. In making these cupcakes, the baker's technique suggests the use of chocolate buttercream to make them more appealing to chocolate lovers.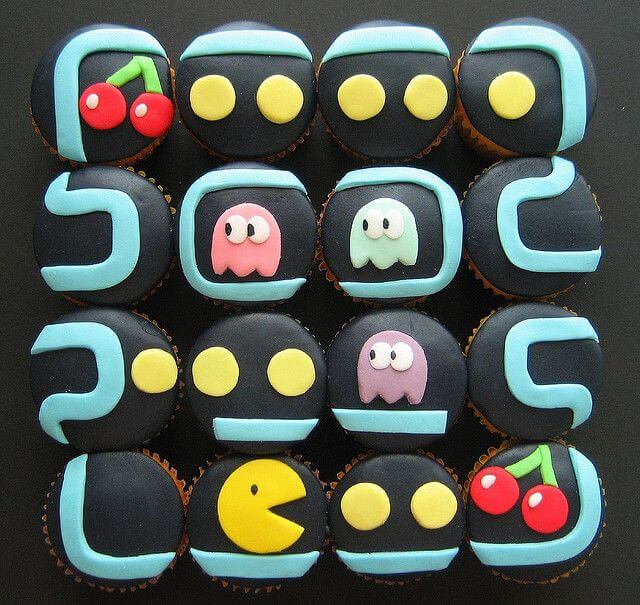 Source: Naomi
7. Sesame Street Cupcakes
Joan Ganz Cooney created the 1969 Sesame Street TV show, but you can recreate Amber Robinson's cupcake inspired by the show anytime you want. To give the cupcake a super moist texture, it is highly recommended to only use buttermilk.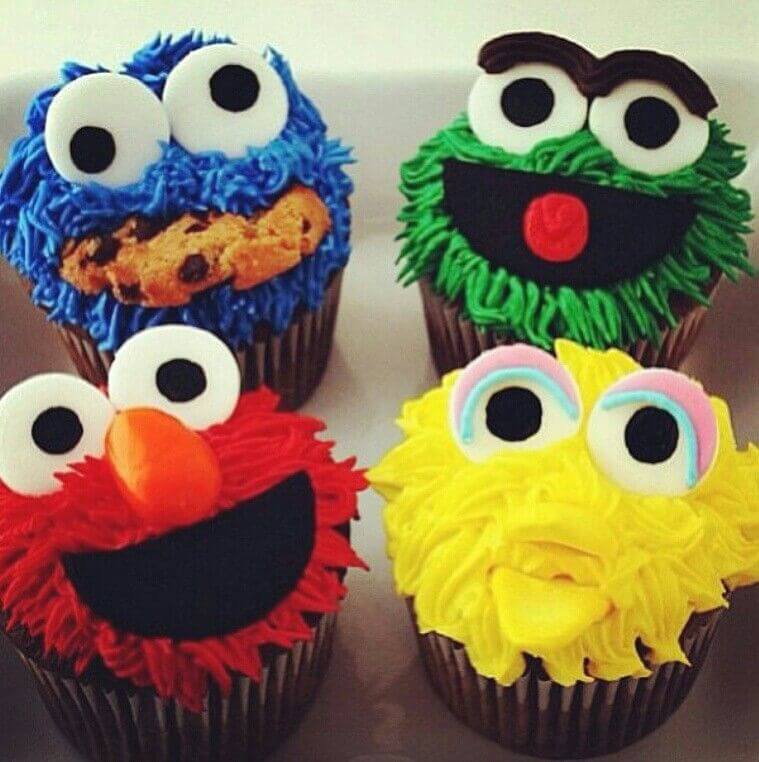 Source: Amber Robinson
8. Anime Cupcake
This cupcake from Flickr user Naomi pays homage to Japanese animation first made famous by Nippon Television. A special technique from this baker to make this extra yummy is to soften the butter in the microwave first.
If anime is your kind of thing then be sure to also check out our list of the best Bakugan toys 2021.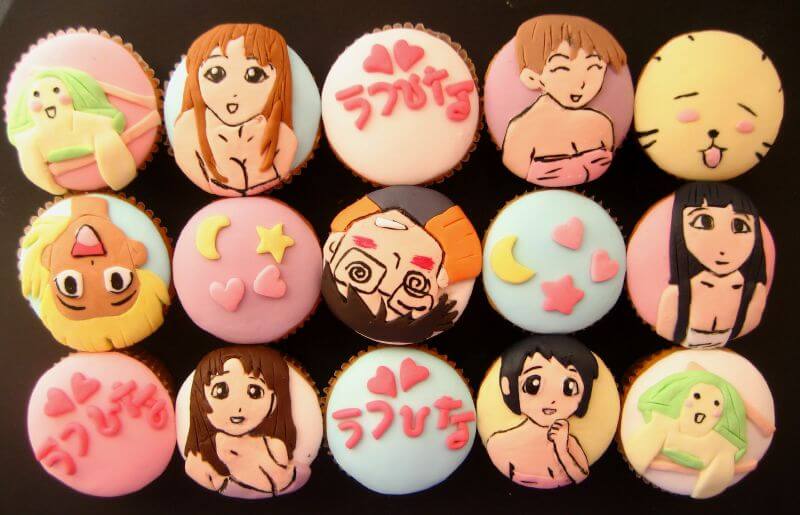 Source: Naomi
9. 80s Cartoon
You can reminisce about the great 80s cartoons, such as Astro Boy and Thundercats, by remaking these cupcakes. Use free-range eggs and pure vanilla extract in creating them, and you bet, you can duplicate this baker's impressive baking technique.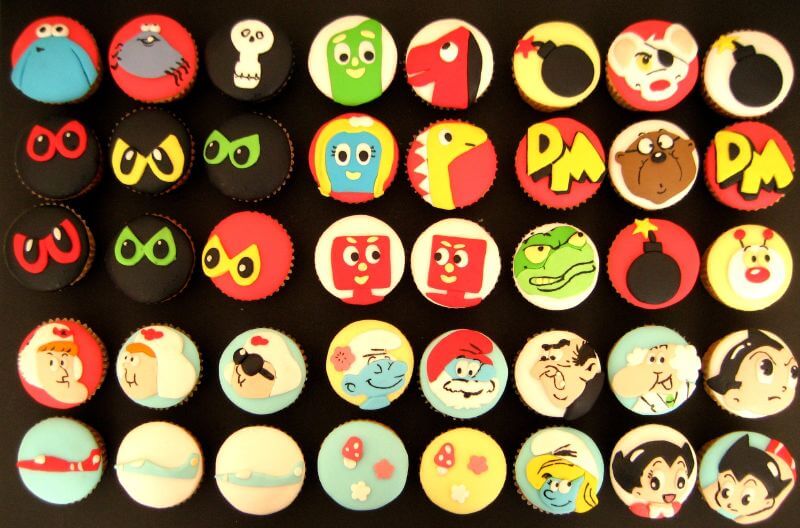 Source: Naomi
10. Smurfs
Smurfs is a comic from Belgium, but you don't need to be from the country to remake this baker's charming cupcakes. To imitate this baker's technique, make sure you check the right standard size cupcake liners that fit the design.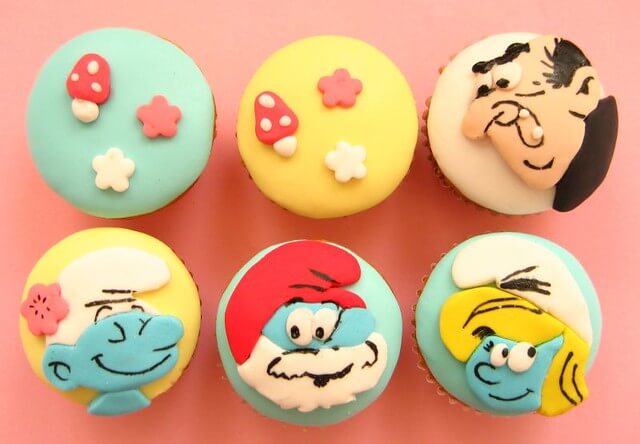 Source: Naomi
11. Dangermouse
The British 80s animated series Dangermouse is best captured in this intricate cupcake's design. The technique of the baker can be followed by making sure that you warm your milk first in the microwave to a basic lukewarm setting.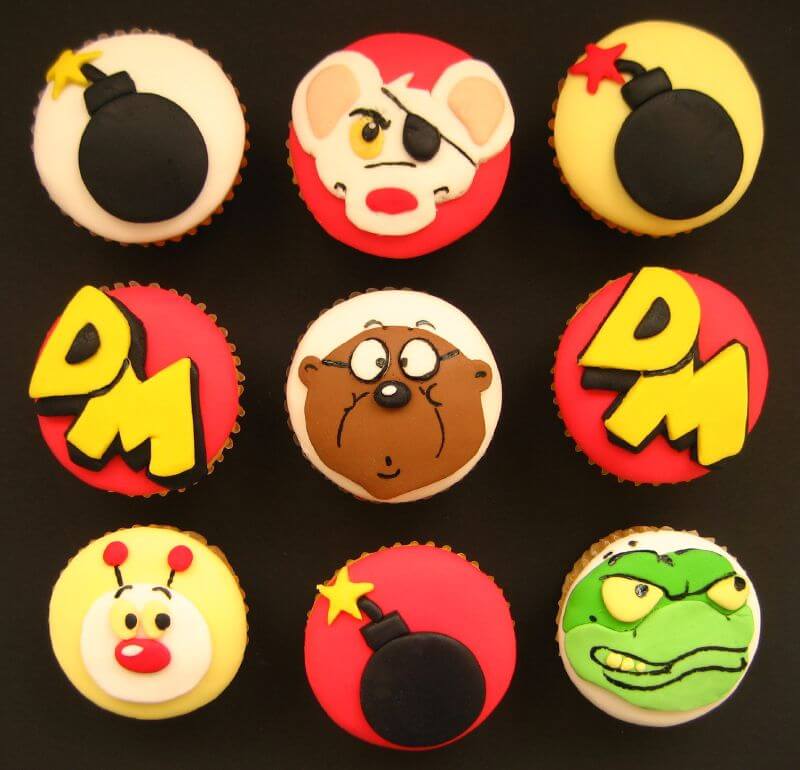 Source: Naomi
12. Fancy Floral Cupcakes
These fancy floral cupcakes may look arduous to make, but you can simplify its recreation with sprinkles and chocolate buttercream. Using colorful rainbow chips and salted caramel frosting, the baker elevates the standard baking techniques to a whole new level.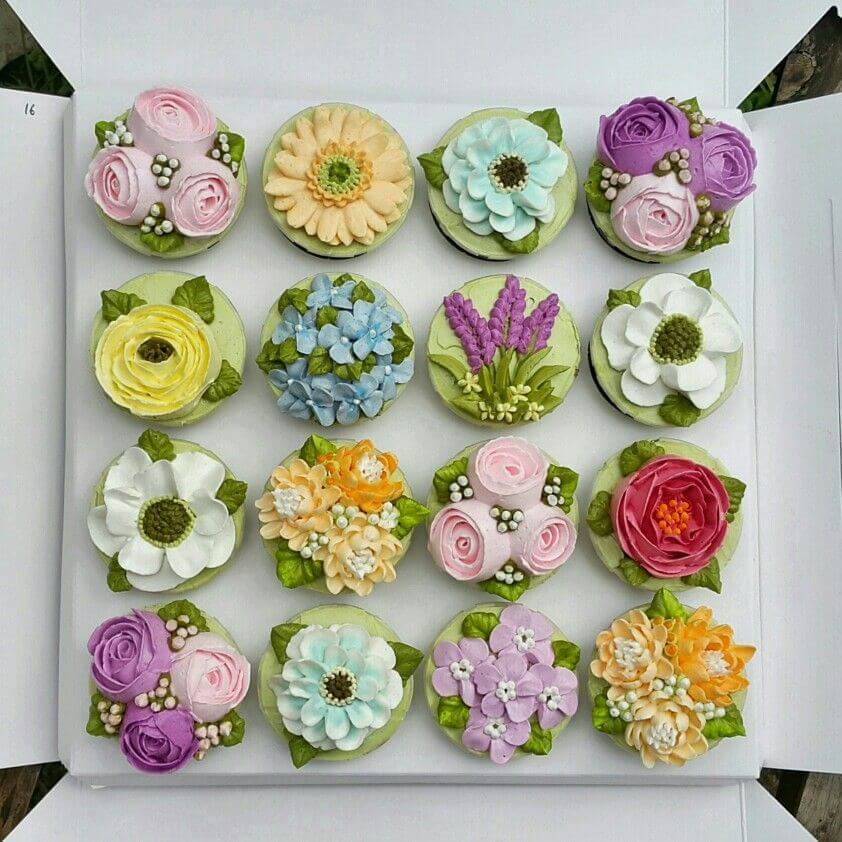 Source: Hayati Abd Rahim
13. Is It A Cupcake Is It A Burger?
This burger cupcake is not only clever to make, it's also just as filling as a Big Mac. Impress your friends by following this creator's technique by the use of quality natural cocoa powder and buttermilk. Easy, right?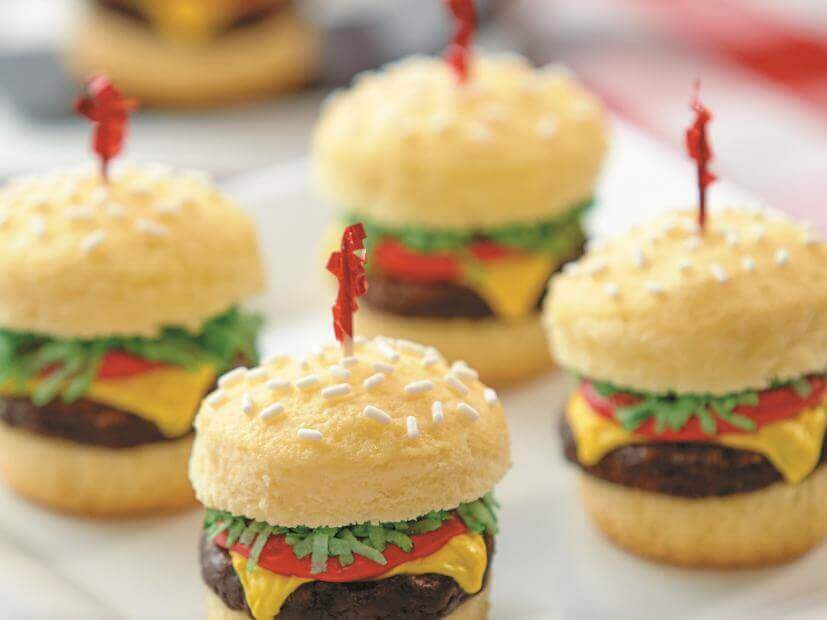 14. 1UP
This 1-UP Mushroom cupcake is inspired by the Super Mario Bros. video game that first appeared in 1985. This diligent baker has a lot of patience in designing each of these cupcakes, and you can imitate it by only using fresh eggs and vanilla seeds.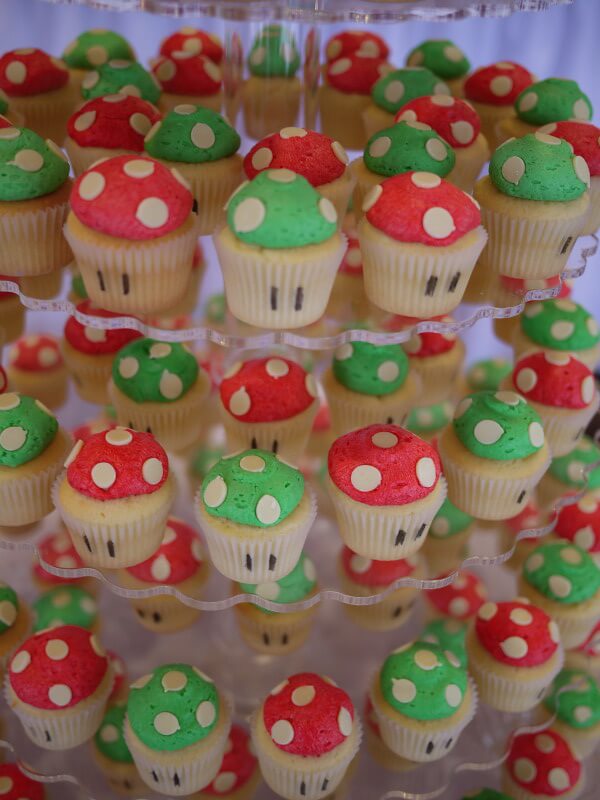 Source: Flickr
15. Olympic
The 2020 Summer Olympics will begin on July 24, 2020, but you can definitely start the celebration early by remaking this baker's Olympic cupcakes. There are so many ways to remake this cupcake, but to stay true to the baker's procedure, make sure you use self-rising flour and fresh vanilla beans.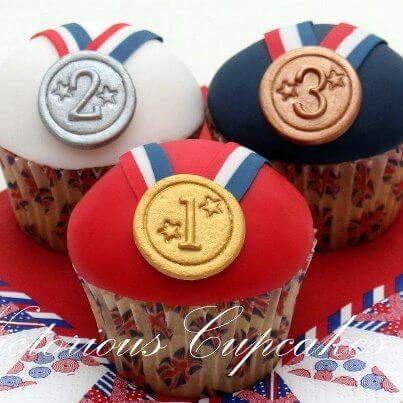 Source: Sarah Haywood Weddings & Celebrations
16. Anyone For Pool?
Are you about to go to a pool party? Impress your friends with your baking skills by remaking this wacky baker's cupcake-swirling skills. The technique used by the baker requires patience to make each cupcake topper of consistent blue color.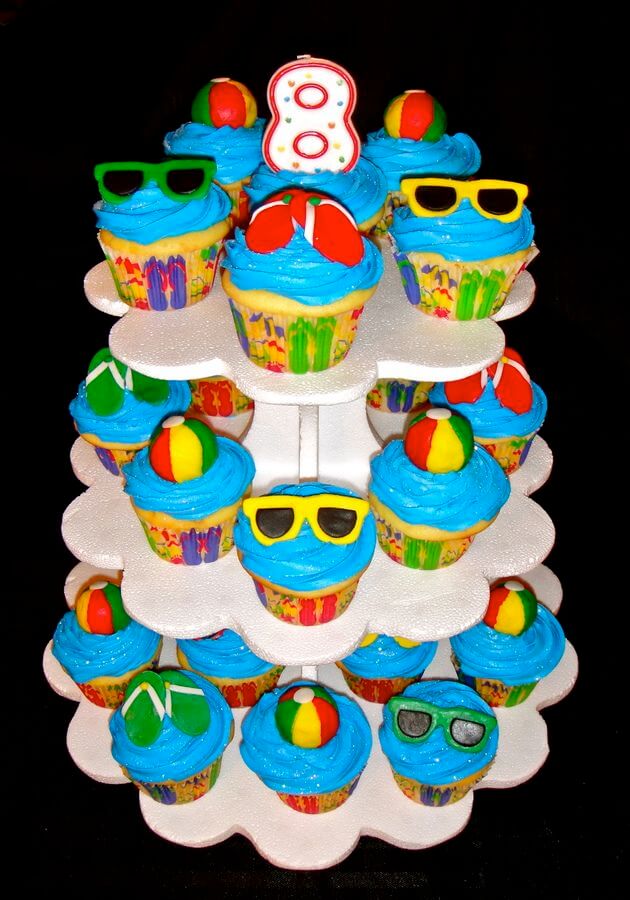 Source: DIY SUMMER
17. Cinderella's Coach
The Fairy Godmother of Cinderella created a coach from a pumpkin, but you can create a pumpkin to commemorate that by being inspired by this baker's creation. Just make sure you use an XL cupcake paper to be consistent with this baker's technique.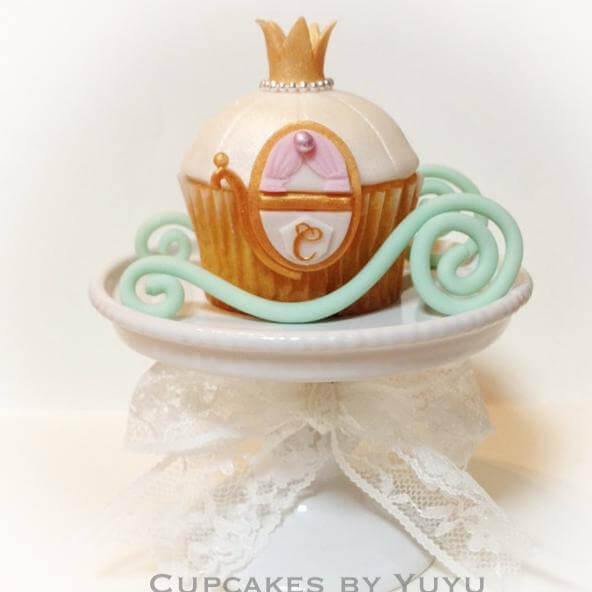 18. Three Cool Cats
The Three Cool Cats is a 1958 song that Jerry Liever and Mike Stoller wrote by the Coasters, but this baker's creation is a fun way to honor that song. Make the creation extra mouthwatering and consistent with the original creator's technique by only using free-range eggs and warm milk.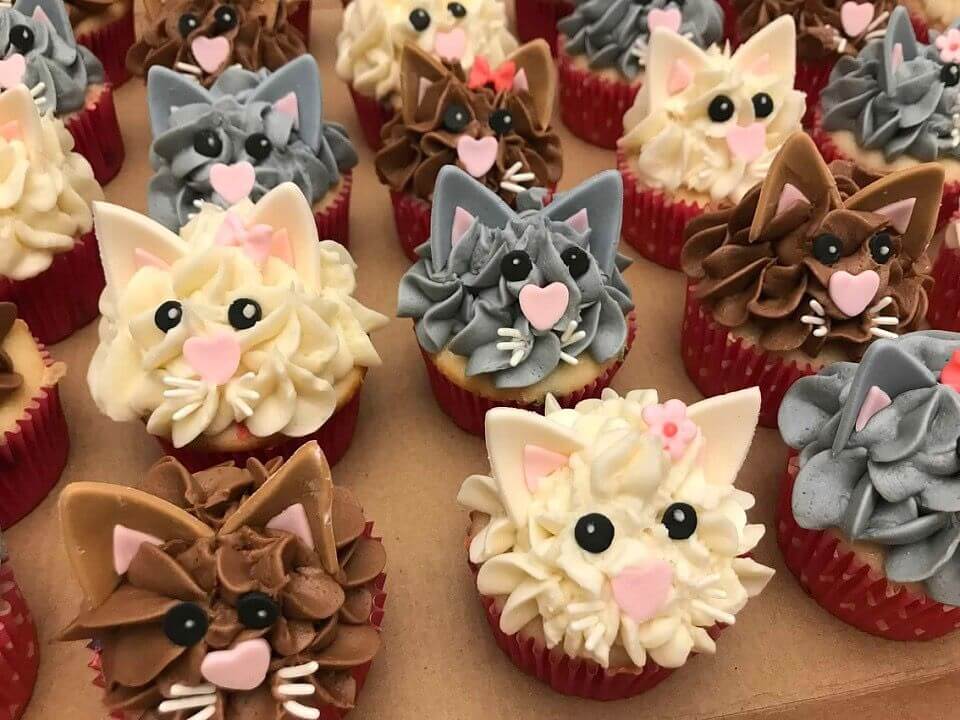 Source: Tiffany Pearl
19. I Am A ROBOT!!!
Matt Groening's science fiction animated sitcom Futurama is the inspiration of this cupcake. The baker's impressive technique in making this can be recreated by making sure that the buttermilk used is at room temperature first.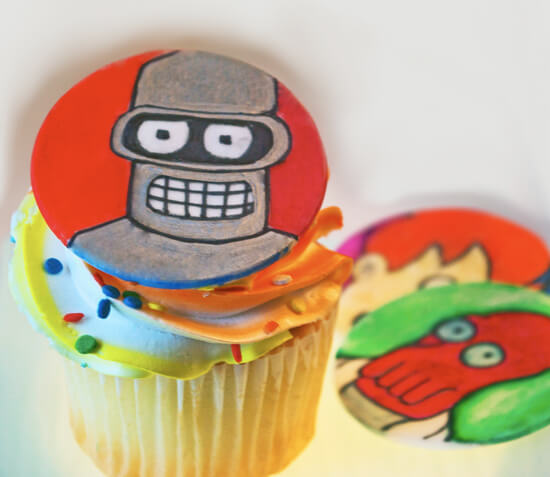 Source: Duhlicious
20. The Very Hungry Caterpillar
Caterpillars have soft bodies that grow between moults, and you can recreate such caterpillar's soft and fluffy shape by remaking this baker's yummy cupcakes. Make it of the best kind by following the crafty baker's technique, using a Wilton 1M piping tip.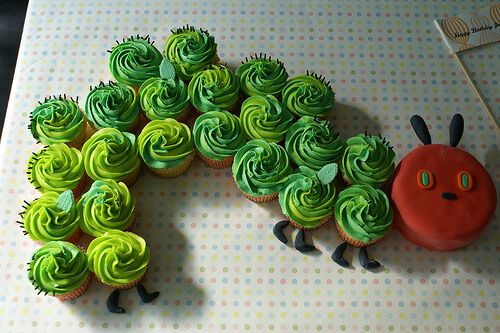 Source: Coco Cake Land
So there you have it, folks (Yes, that's Bugs Bunny talking). This has been your comprehensive list of inspiring, toy-themed cupcake designs that you can add in your pinboard of inspirations for your next baking adventure.