With the world at their fingertips, it's becoming increasingly hard to impress kids and adults alike at parties these days. Pack away the magic set and cancel the old clown, as we look at 15 amazing party balloon sculptures that will step up the game for any future banquet in your neighbourhood.
1. Mario
Needing no introduction, it's the infamous mushroom stomping plumber. The attention to detail is crazy with his gold buttons, black mustache and, if you look closely, there's even the 'M' for Mario on his cap.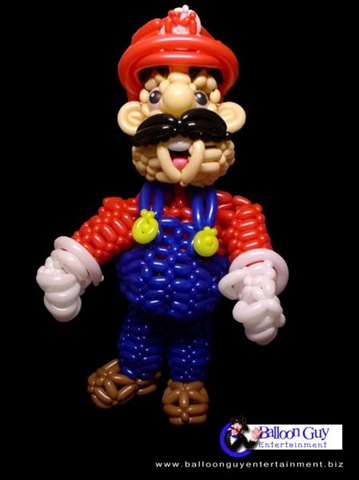 Image source: Geekologie
2. Master Chief
Depicting Master Chief, the hero of the massively successful Halo franchise pictured standing next to his creator. The life-size scale only amplifies the quality of this complex and intricately designed sculpture.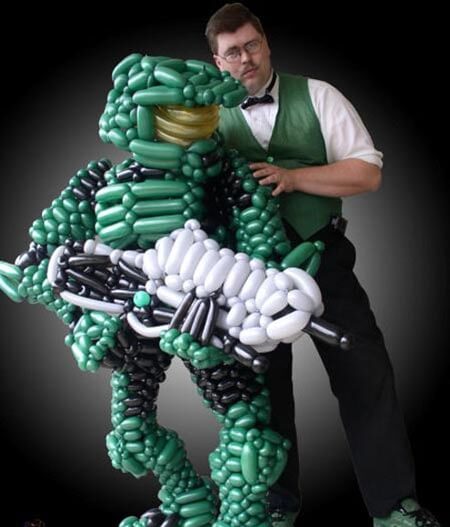 Image source: Geekologie
3, 4, and 5. Monsters
Perhaps the most impressive of all but probably not the kind of balloon sculpture you would want at a children's party, these monsters are akin to the type of creature you would imagine lurking in the depths of the ocean.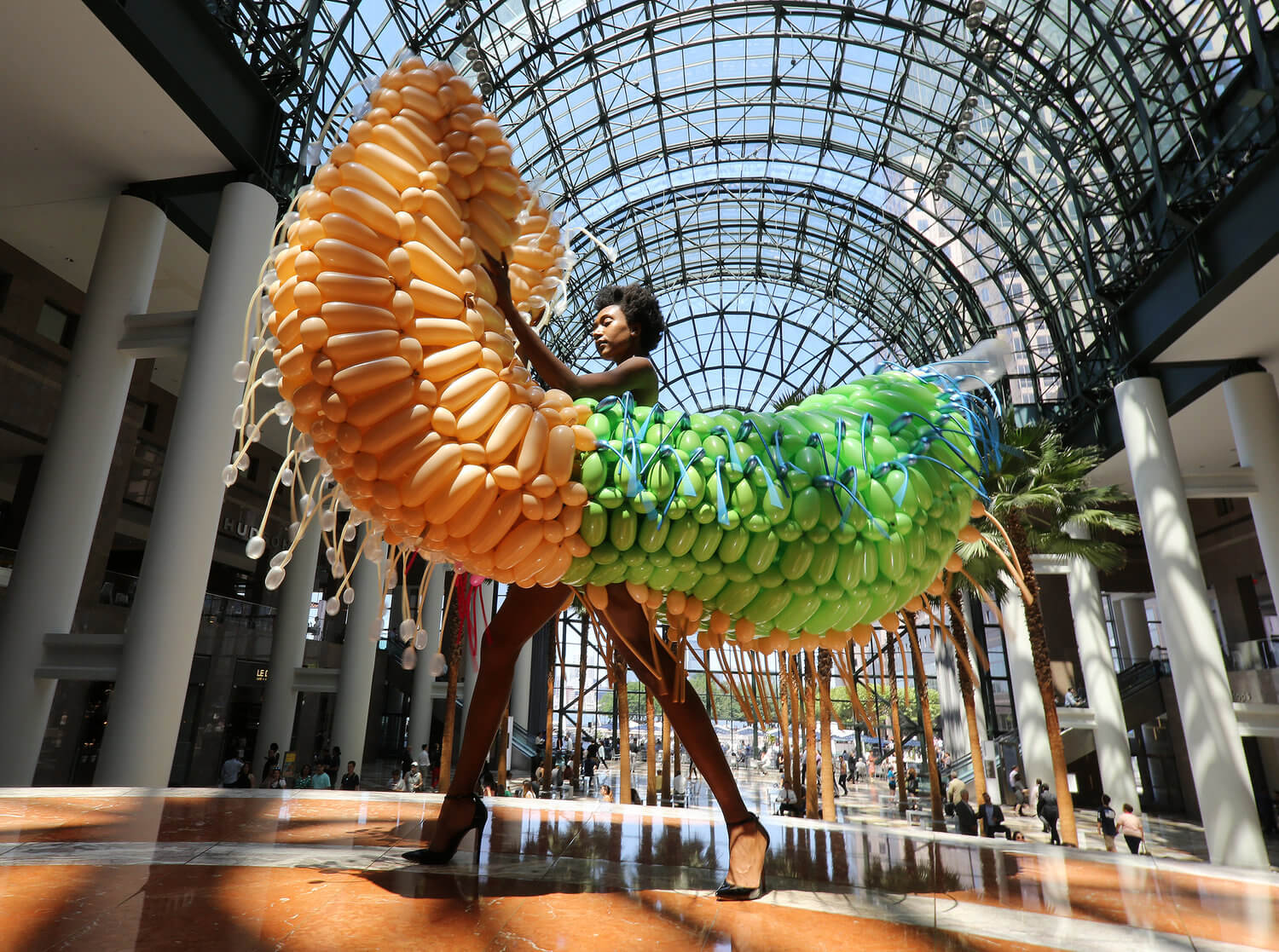 Image source: Jason Hackenwerth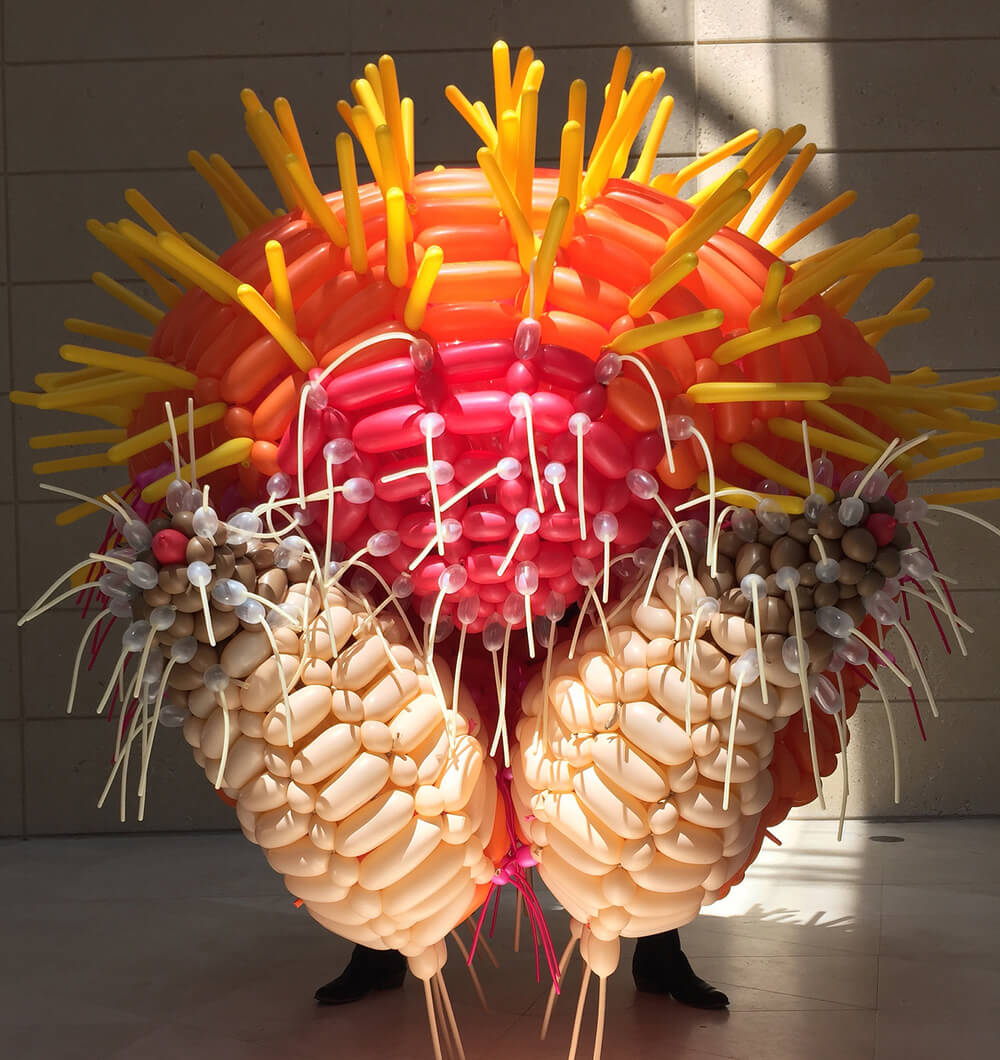 Image source: Jason Hackenwerth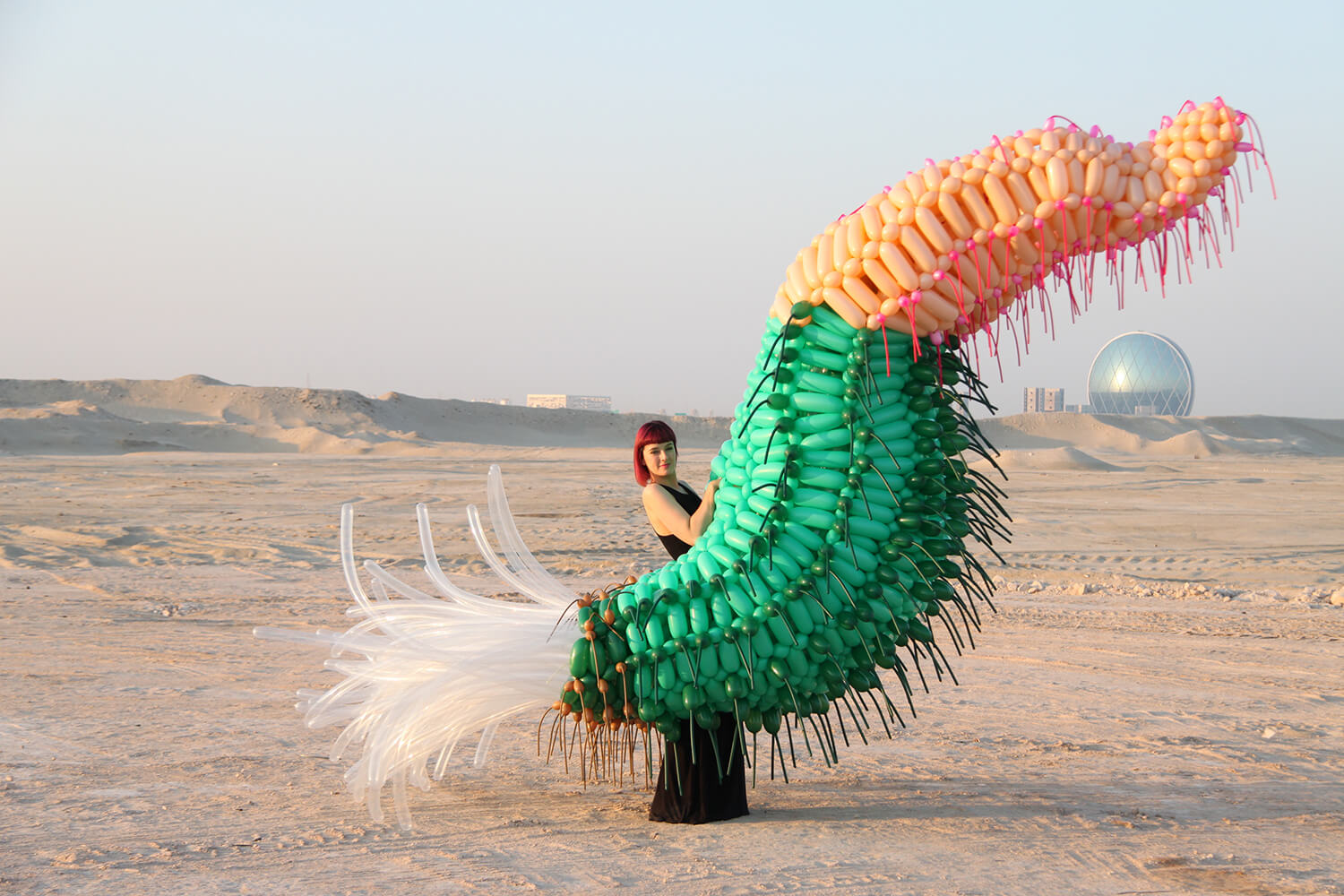 Image source: Jason Hackenwerth
6. Dragon
Taken from a balloon sculpture event in Bangkok, Thailand, the sheer size of this dragon is hugely impressive. Here it is seen flying over the exhibition with it's huge teeth, impressive wingspan and terrifying claws.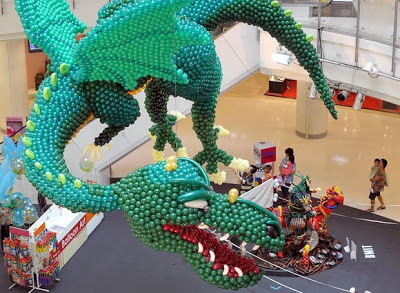 Image source: BlogspotWit and humour from the flatlands
7. SpongeBob Square Pants
He lives in a pineapple that floats on the sea? He may not be good at being submerged but he's sure a hit at parties. The life size SpongeBob wears his signature red tie, goofy teeth and sticks out his pink balloon tongue.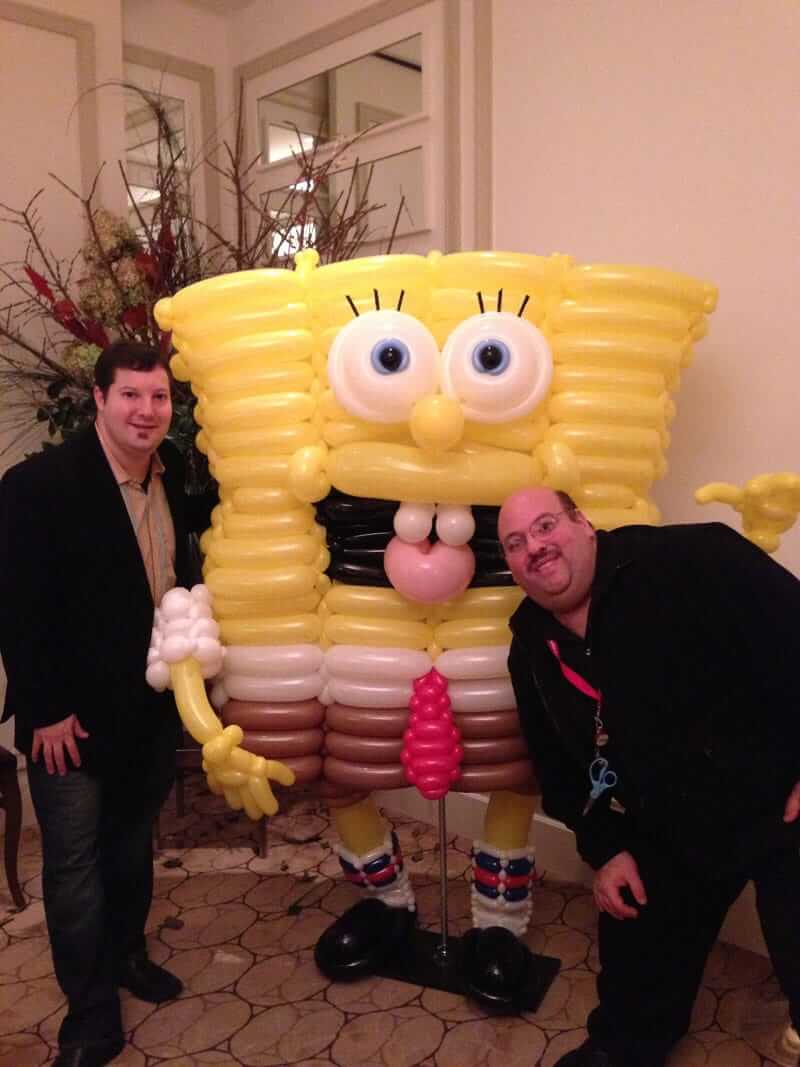 Image source: Twisted Balloon
8. The Lion King
Complete the circle of life with this classic scene from Disneys' The Lion King recreated with balloons. Check out the detail of colours on Rafiki the mandrill and the cuteness of Simba's balloon paws and pink nose.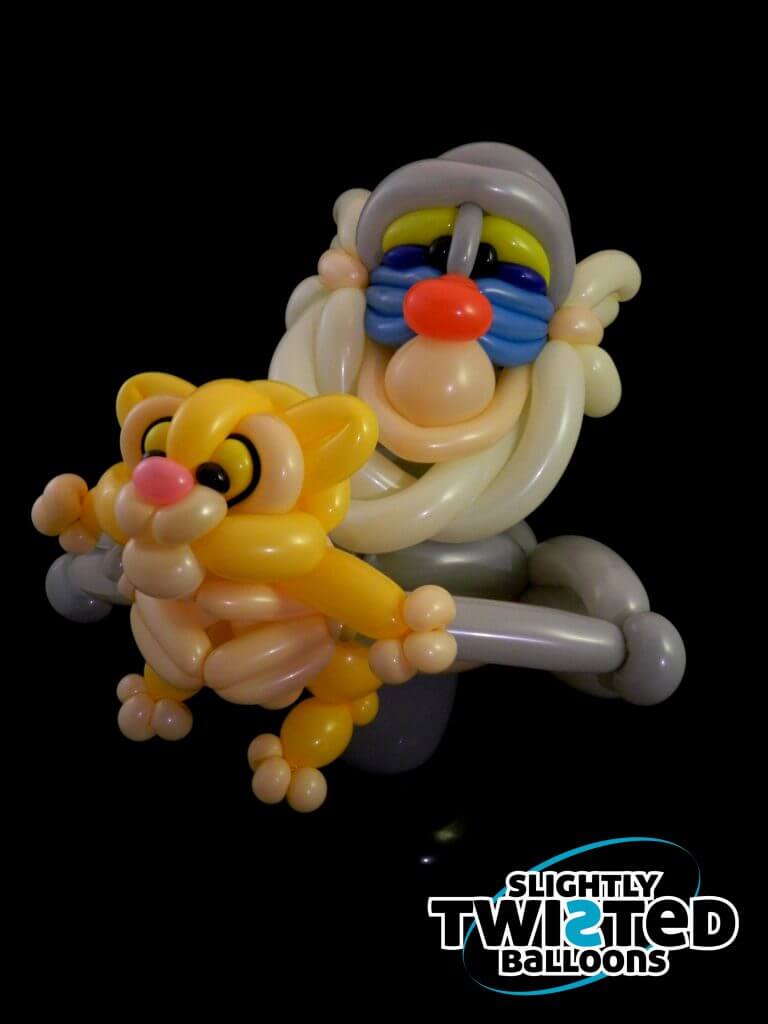 Image source: Slightly Twisted Balloons
9. Minions
These cheeky looking Minions don't look so mini now that they're full of air. These hilarious sculptures have balloon goggles, stuck up hair and of course the dungaree uniform. Invite them to your party at your own risk of mischief.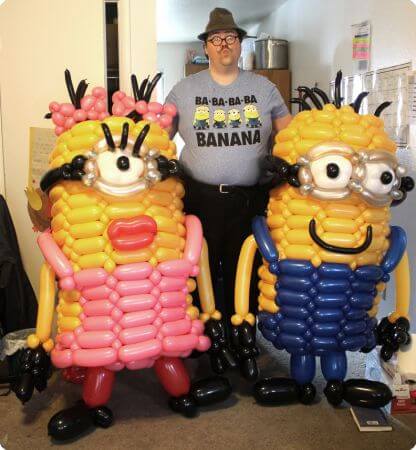 Image source: Balloon Guy Entertainment
10. Hello Kitty
This adorable Hello Kitty will have the whole party wanting to pet her. She may not be as big as the other sculptures but with her pink dress, little yellow nose and trademark bow, she is definitely the cutest.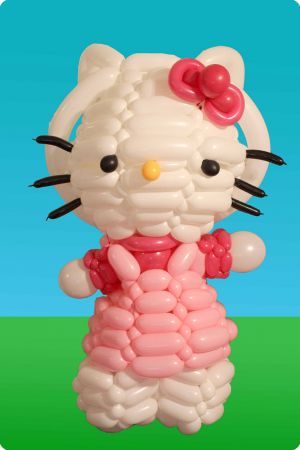 Image source: Balloon Guy Entertainment
11. Pikachu
This monstrous Pikachu is a must have for any Pokémaniacs party. Made from around 350 balloons, it holds the Guinness World Record for the largest balloon costume constructed. That's right, you can actually wear this thing.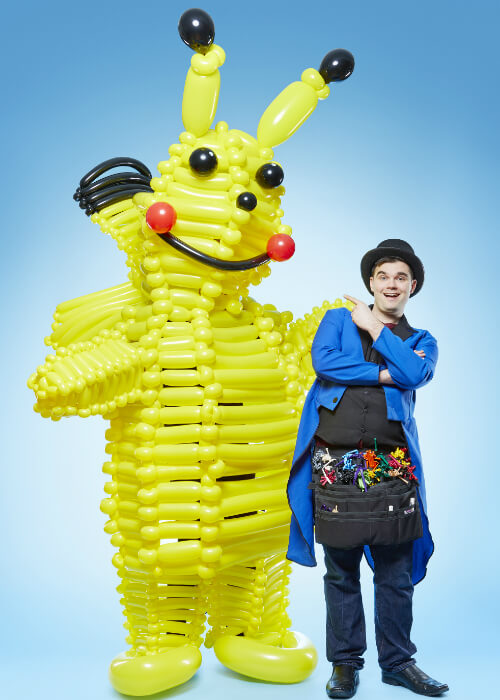 Image source: Guinness World Records
12. Mr Potato Head
This huge replica of Toy Stories' Mr Potato Head will keep any dinner guests amused. There are an insane amount of round brown balloons making up his body and his moustache and hat are made of black long balloons. Wonder if they detach the same as the toy.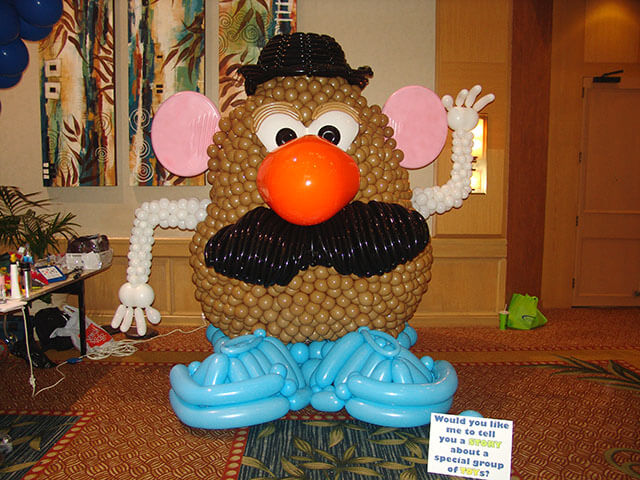 Image source: Lazerhorse
13. Ninja Turtles
The Ninja Turtles made their first appearance in the 1980's and became popular all over the world. Here's Michelangelo in his trademark orange bandanna and nunchucks. With his pizza munching balloon teeth this will get the whole room shouting "COWABUNGA".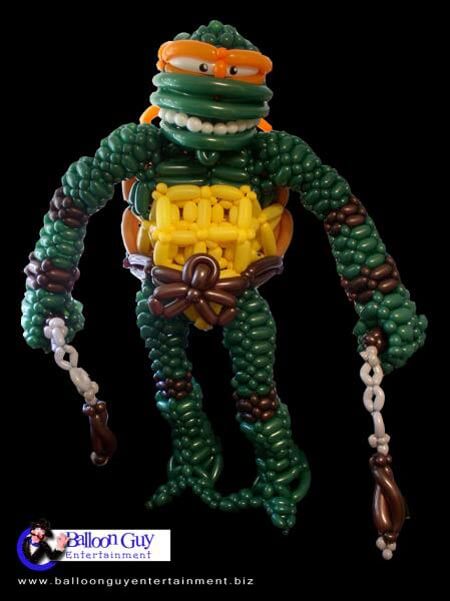 Image source: Geekologie
14. 58.4 Million Dollar Sculpture
If you're looking for that 'extra' balloon sculpture, this piece by artist Jeff Koons sold for just over $58.4 million dollars at auction. It may not be filled with air but your wallet will be if you bought it. Part of a collection of 5, the orange balloon dog is remarkable.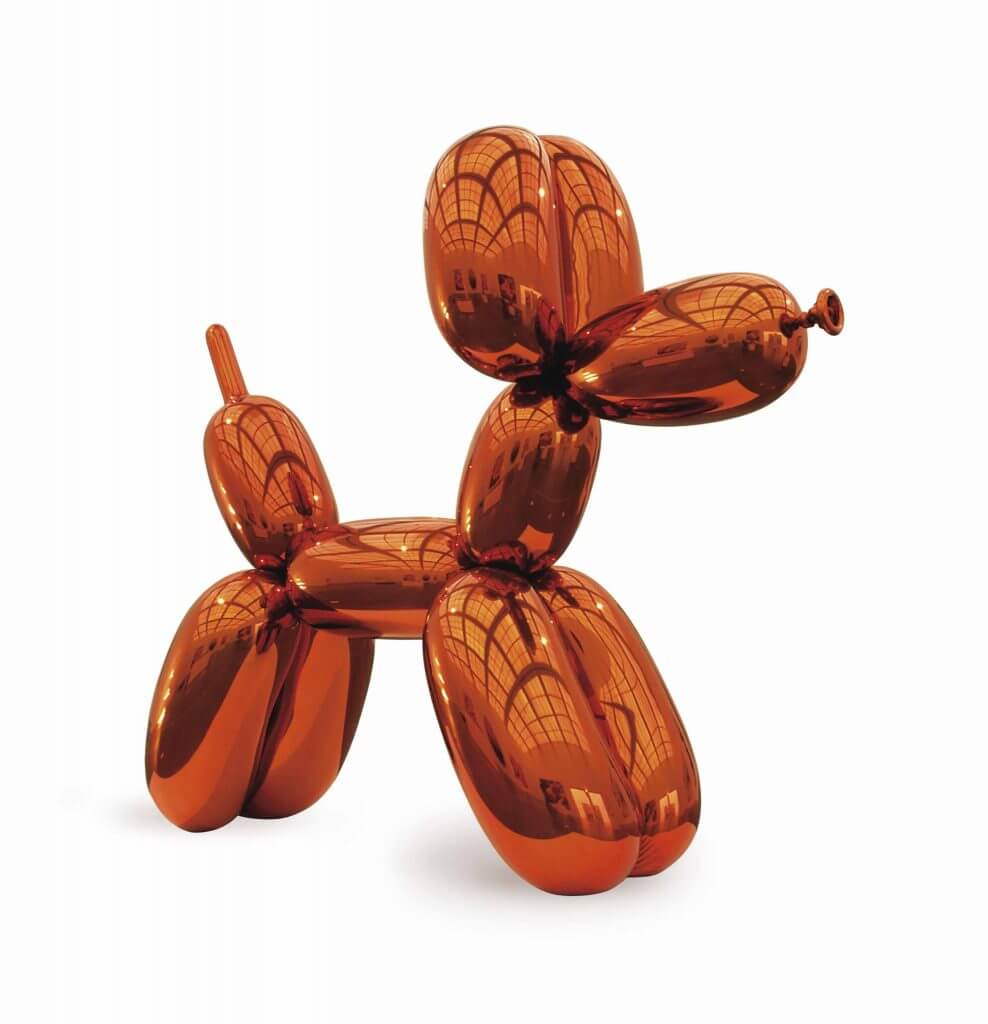 Image source: Christies
15. Sulley and Boo (Monsters Inc)
A monsterous party deserves a monsterous sculpture. Step in Sully and Boo From Pixars' Monsters Inc. Boo is even wearing her monster disguise with big round eyes as huge blue Sully sneaks her out of the factory.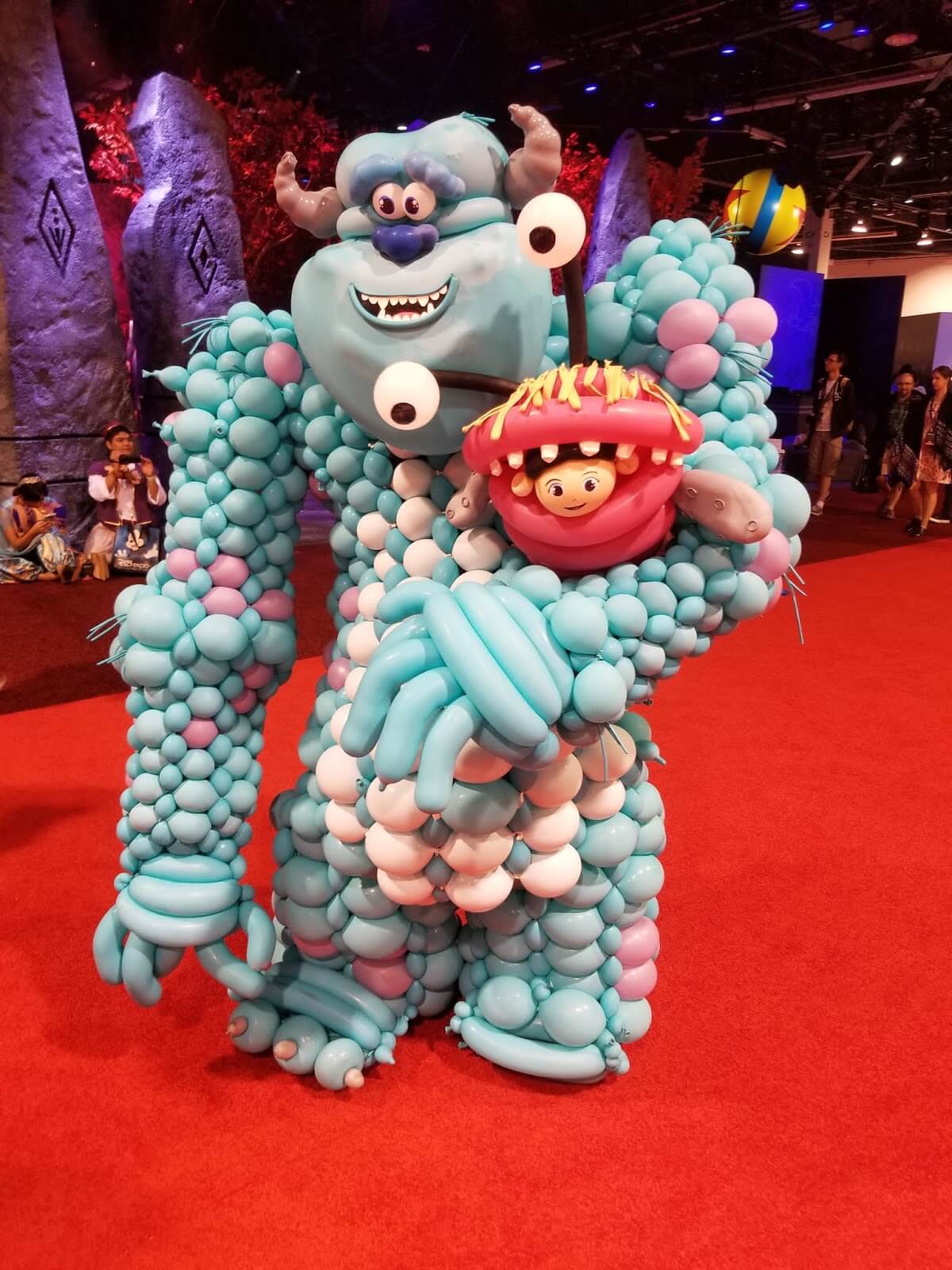 Image source: Blogspot/Pixie Dust Pastiche
There is a lot of choice here. From monsters to animals, the famous to the infamous, big and small these sculptures are sure to impress your party guests. Each piece takes an enormous amount of skill and breath! Which one are you going to make for your next get together?