There's nothing better than relaxing in or by the pool. Here we look at 12 swimming pools that are worthy of your admiration. These are no normal backyard pools.
1. Ledge Pool
This amazing pool in Singapore sits on top of a hotel on the 57th floor. You can exercise or just relax and soak in the breathtaking views of the beautiful city landscape day or night. There's also a poolside bar and restaurant available.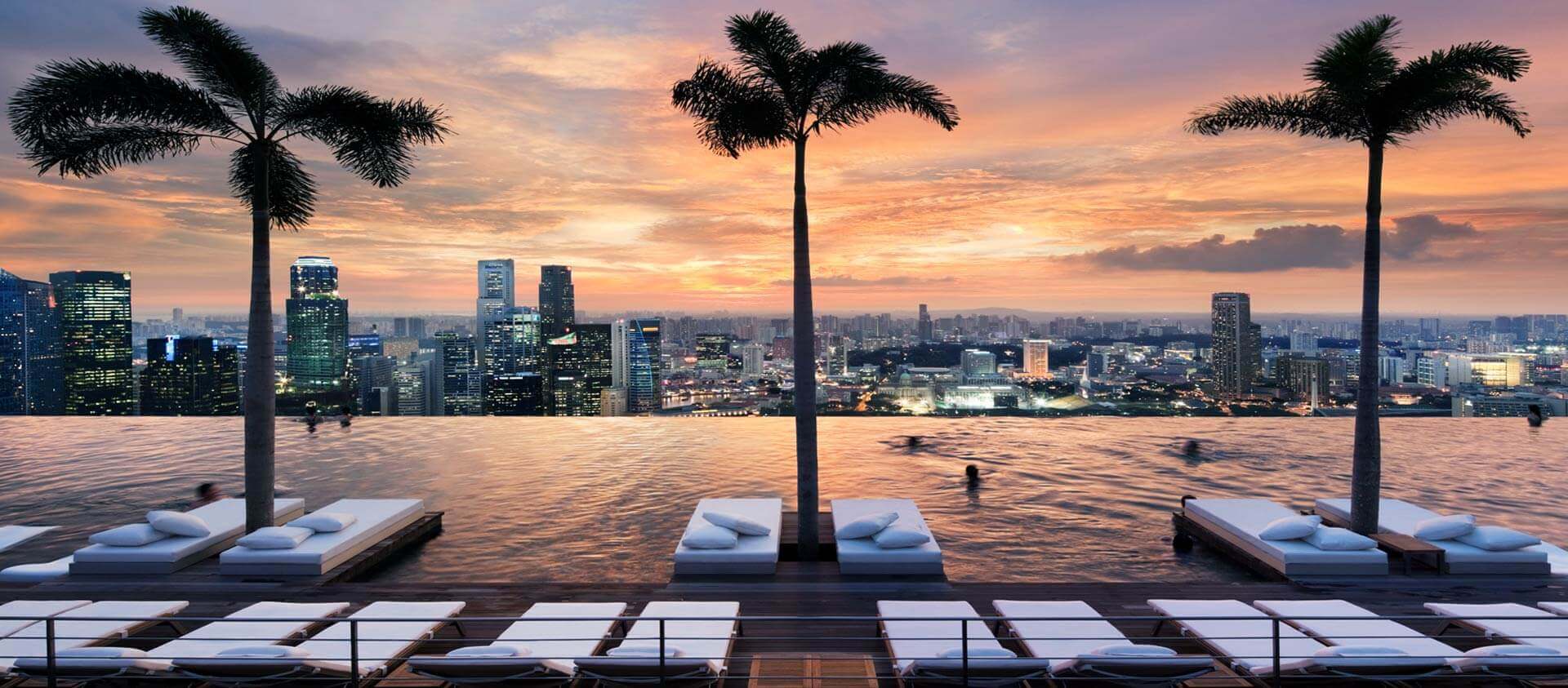 Image source: Marina Bay Sands
2. Baghdad Pool
Local's didn't let the matter of a war stop them taking a swim. Here a child plays in his backyard pool with his family as a soldier watches over keeping them safe. Even in the darkest of times a pool can work its magic.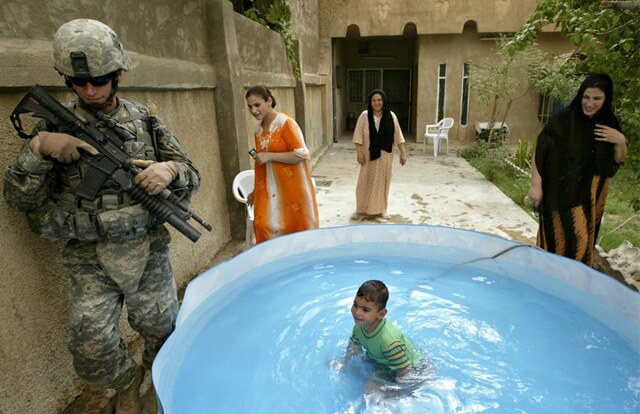 Image source: Boston.com
3. World's Deepest Pool
At 33 meters this is the world's deepest man made pool. The Nemo tank in Belgium is used by scuba divers around the world holding 660,000 gallons of water. It's heated by solar panels and retains a temperature of 86 degrees.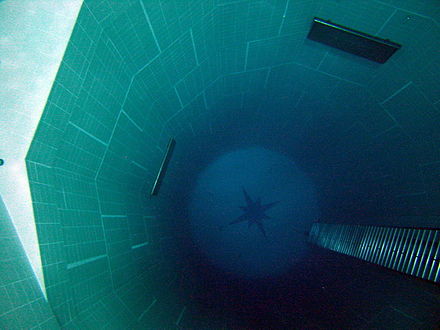 Image source: Wikipedia
4. Derelict (Radioactive) Pool
This abandoned pool can be found in Pripyat and was closed down after the disaster at the Chernobyl power station. With a little more than chlorine in the water this radioactive hotspot actually remained in use after the initial catastrophe.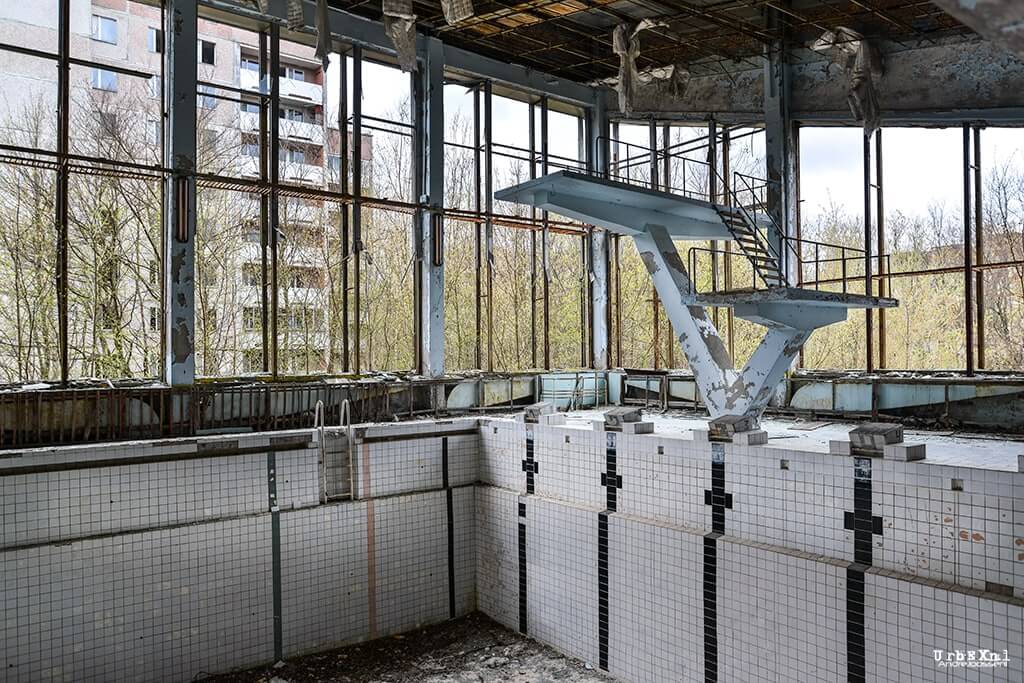 Image source: 30 years later
5. The Mayan Temple Pool
The Mayan Temple slide in the Bahamas shoots you vertically through a living shark tank. Recently one shark had its own leap of faith when it jumped the 1ft high barrier onto the slide. As if the slide wasn't a thrill enough.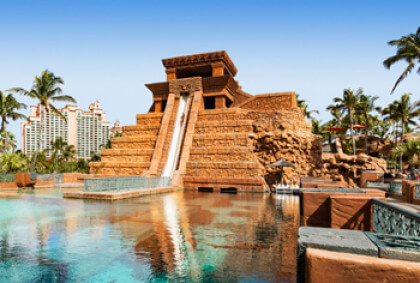 6. Auckland Hilton Hotel
This unique pool has an underwater viewing window that offers breathtaking views of the harbour. If you dare you can swim up to the edge. This swimming experience is a whole lot extra then your usual hotel pool.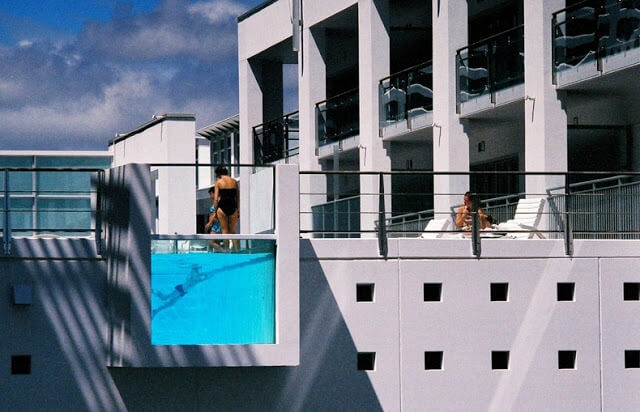 Image source: Blogspot/New Gadgets
7. Infinity Pool
Infinity pools are designed in such a way that it looks like the pool stretches on forever. This amazing example is at the Bulgari Resort in Bali. Taking a dip into the crystal clear waters, you can look out onto the Indian ocean.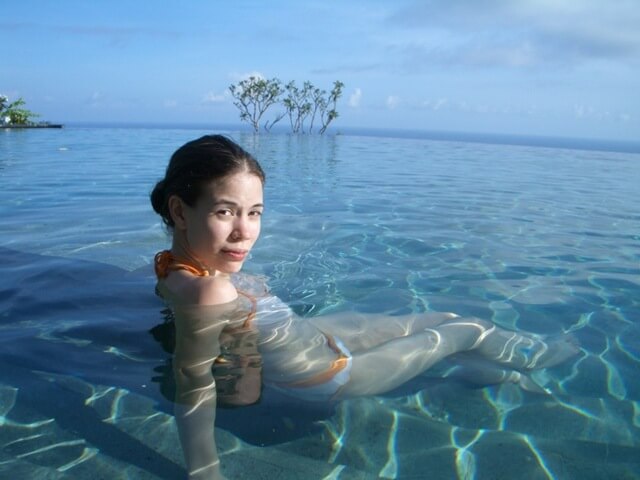 Image source: Flickr/asugarpeas
8. World's Largest Swimming Pool
Try holding your breath and swimming the length of this pool! The mammoth pool is over 1,000 yards long and most people get around on small boats. With 60 million gallons of water, there's plenty of room for everyone.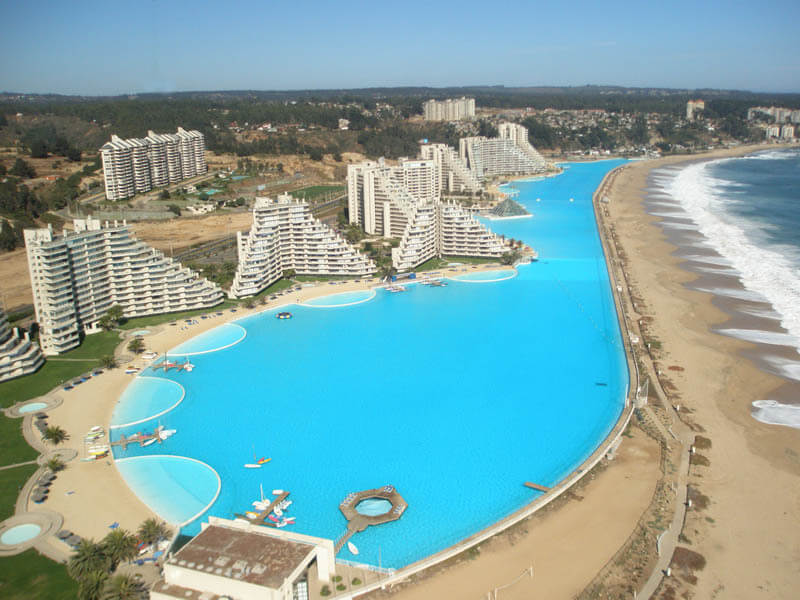 Image source: Twisted Sifter
9. Balcony Pool
Ever wanted your own private pool at your hotel? Well at the riviera maya resort in Mexico you can as the room balconies become the pool. If you're lucky enough to get one of these rooms you can step straight into tranquility.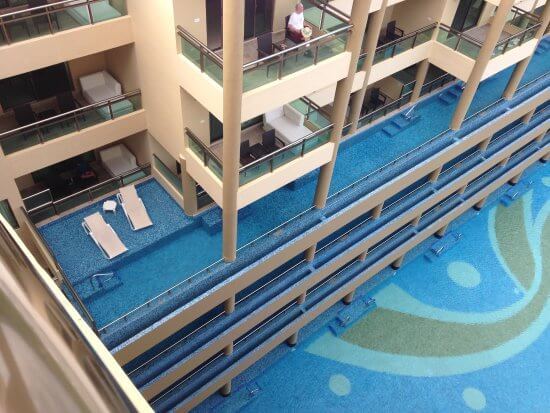 Image source: Tripadvisor
10.Golden Nugget Casino Pool
In true Vegas opulence this $30 million pool complex has a water slide passing through a shark infested tank. You relax, have a drink and take in the amazing marine life that swims inches away.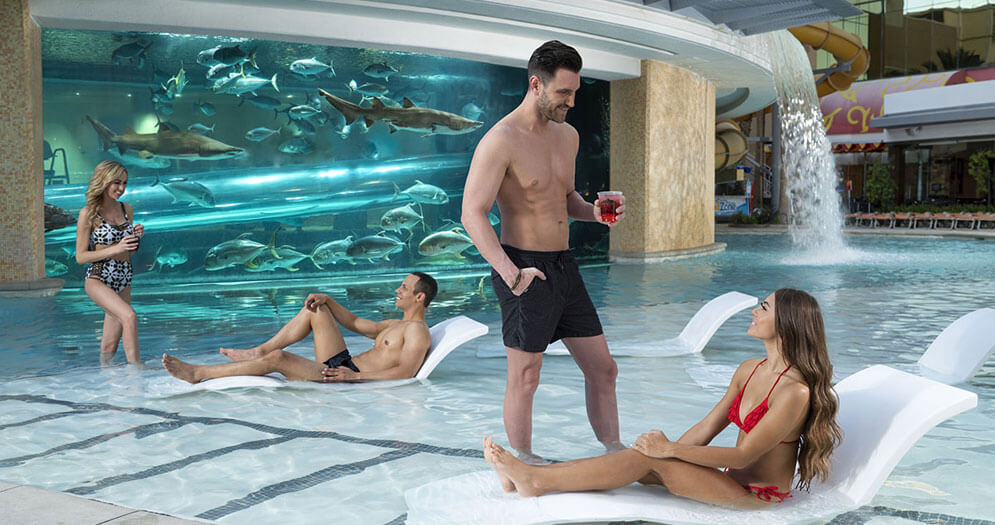 Image source: Golden Nugget
11. Geothermal Pool
Stay warm on the coldest days at the Blue Lagoon in Iceland. The pool is heated from the geothermal power station next door and holds an average temperature of 102F all year round. The water is also packed with minerals to rejuvenate your skin.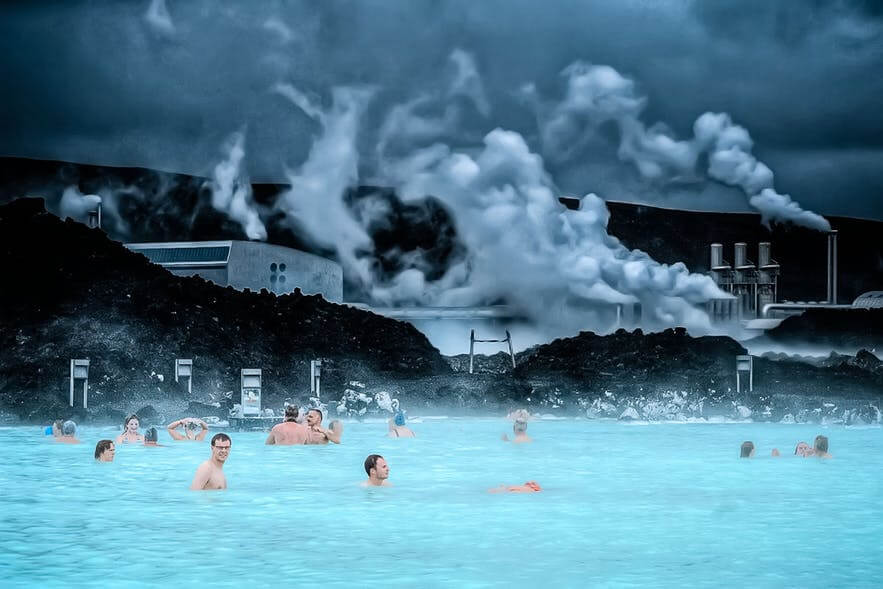 Image source: Guide to Iceland
12. Mega packed Pool
The job of the lifeguard must be intense at this pool in the Chinese province of Sichuan. There's not much room to swim laps here as thousands of people turn out to enjoy themselves. A bit of a contrast to number 8.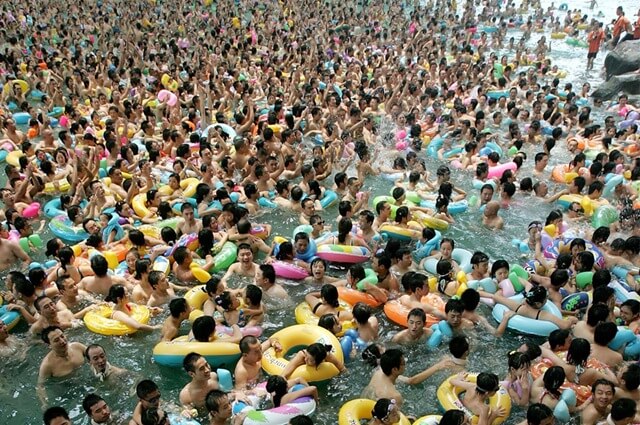 Image source: Boston.com
Each of these pools show you don't have to conform to the norm, if you can dream it, you can swim it. With sharks, crazy depths, idyllic scenery and mass crowds, there is a charm to every pool. Put on that swimsuit and decide where you're going for a dip.